Lydexar Coupon Codes
Doctor-formulated hemp-derived CBD products.
All of our CBD products proudly use hemp grown in the USA, are certified Non-GMO and made using a proprietary extraction process.
---
ENGINEERED BY NATURE
DOCTOR FORMULATED
MADE IN THE USA
---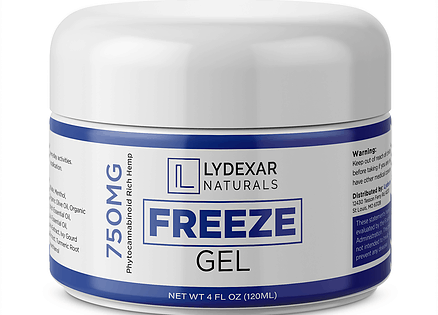 With the need for a reliable, hemp-based product formulated by a medical doctor along-side chemists and other scientists, Lydexar was created by Dr Joe Cangas, a board certified physician and US Army veteran, with a mission to create products he would trust for his family, friends, and patients.
All of our CBD products proudly use hemp grown in the USA, are certified Non-GMO and made using a proprietary extraction process.
Our initial line of products, Lydexar Naturals. are for pharmacies and health care professionals, who we know are looking for a product with strict standards for their patients .
---
Our Mission is to passionately and positively impact the health of the consumer while improving the community that supports us.
Our Vision is to become the most trusted and reliable brand, always working to improve our products, while continually supporting our community.
---
OUR STORY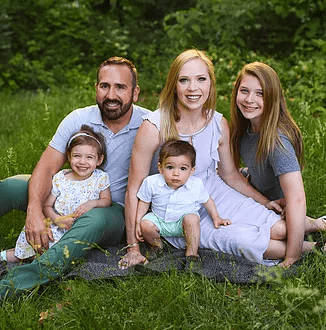 Dr Joe Cangas is a board certified pediatrician and US Army veteran who focuses his practices on nutrition and natural​ wellness, before medication. As his patients came to him asking for recommendations regarding CBD oils, he began to research its uses and safety. What he found was a plethora of information which was difficult to maneuver. What he also found was that his patients were receiving many benefits from using Hemp derived products. So, he created an informational website (www.cbdexpertmd.com), initially focused on educating his patients' parents, but eventually with the goal of educating all who sell or use Hemp derived CBD products.
On his journey, he was repeatedly asked for suggestions for brands that he trusted. After researching and vetting many companies, he developed a 'Brands We Trust' page but still felt that, without having his 'eyes' on every step, from farming to manufacturing, he could never 100% trust them. Thus began his journey of creating his own line of products. With his medical training and the help of scientist and chemist, he proudly brings you Lydexar.
---
Save money now with verified Lydexar coupon codes!
---
Our Heart

What's in the name
From Dr Cangas:
Lydexar might sound like a clinical or even medical brand name, which is exactly what we were looking for. But do you know the meaning behind this made up word?
The name comes from letters from all of our kids names (Alexis, Ellyn, Oscar) and our niece Alydia.
Having children has changed my life is so many ways. Love I never imagined now fills me daily. These smart, funny, goofy, some times even annoying, little ones are the reason I do all of the things that I do. Thus, finding a way to use their names, was something I really wanted to do.
For those who don't know, our niece Alydia is gone from our lives way too early. As a way to honor her, we also included her name, and we plan to give a portion of all profits to Chad's Coalition.
So, when you see the brand in the future, at your health care provider or pharmacy, know that every bottle is filled with love and created out of love, the love for our children, all children, and all of you.
Charity #1:
Chad's Coalition
Losing a niece to suicide, Dr Cangas wanted to find a charity to support that helped those suffering from depression and to bring awareness to help prevent others from having to face it. He found just that in Chads Coalition.
Their Mission: CHADS SAVES YOUNG LIVES BY ADVANCING THE AWARENESS AND PREVENTION OF DEPRESSION AND SUICIDE.
Charity #2
Songs4Soldiers
Dr Cangas is a veteran of the United States Army and an advocate for services for veterans. His choice to provide funds for Songs4Soldiers was an easy one.
Songs4Soldiers values:
Dedication & Fiscal Responsibility: We are dedicated to being an organization committed to serving those who have served us. Instead of handing out cash, we make sure donations go DIRECTLY to the needs of our veterans. We owe it to the people who support Songs4Soldiers to make sure their hard earned money is maximized to the fullest extent.
Transparency: Having an open organization helps create a personal relationship with all donors and supporters. People can see their money being used with the utmost responsibility and care. At Songs4Soldiers we work hard to not only give assistance to the veterans that need it, but to share their stories with those who support our efforts.
Hope: Veterans in need often feel alone. Songs4Soldiers is directly accessible by phone or email. When you contact us, you talk to a person not a machine. Songs4Soldiers is here to help and to remind you that you are not alone. With hard work and love anything is possible.
---
OUR EXTRACTION LAB
GMP Certified Facility
Our entire process from hemp to final product has been thoroughly inspected and audited by a third-party certification program, earning us GMP certification in 21 CFR Part 111.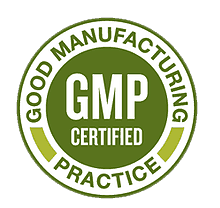 ---
CDPHE Manufacturing License
The Colorado Department of Public Health and Environment Manufacturing License requires us to meet a set of high operational standards and qualifies us as a manufactured food source using CBD.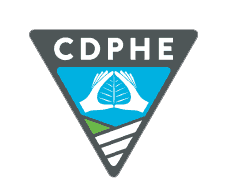 ---
Shelf Stability Evaluation
Denver Environmental Health has evaluated our production process for shelf stability and has approved our Labs ingredients to be stored safely without time or temperature control.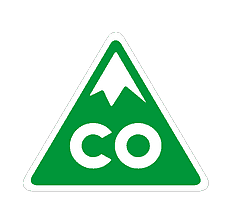 ---
Get the best Lydexar coupon codes and more at the world's largest online cannabis coupon code directory
Visit Lydexar for more!
People who shop Lydexar also like these stores