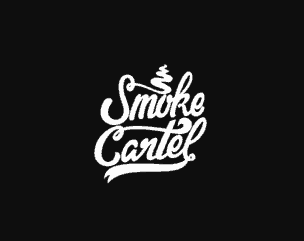 Smoke Cartel Coupons
Shipped to You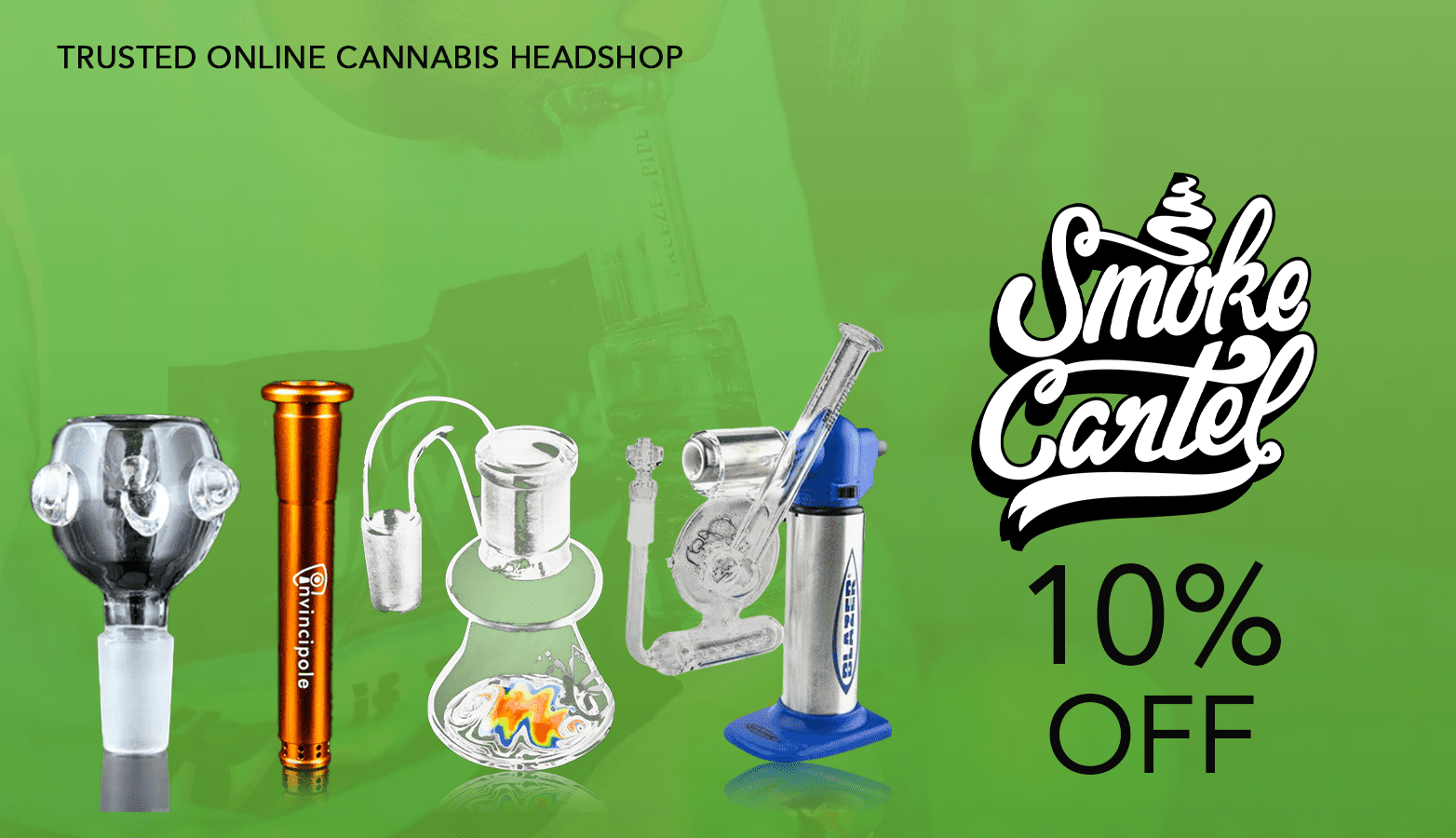 10% OFF new users at Smoke Cartel! Find all you need to get your smoke on.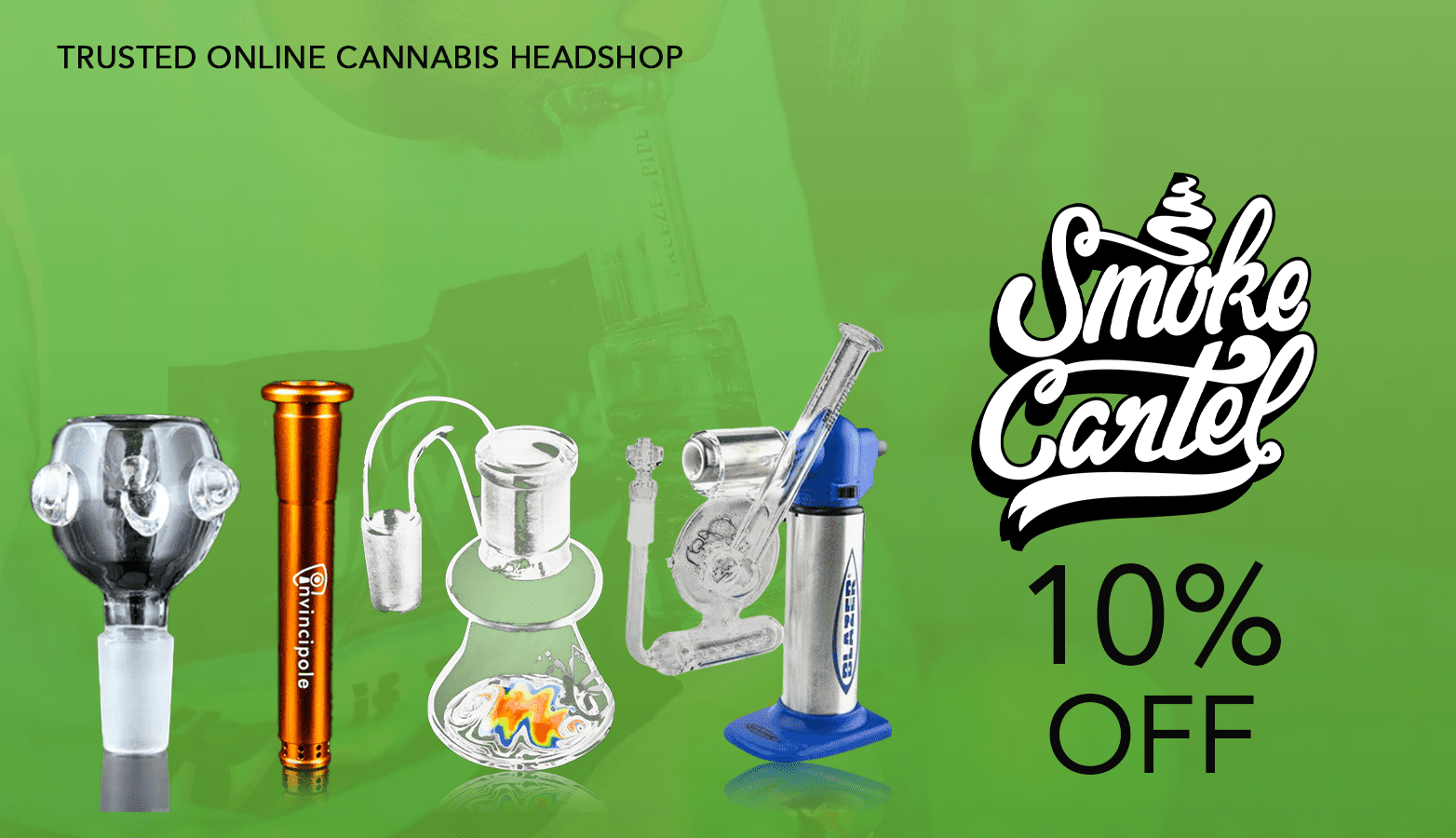 10% OFF Site-Wide at Smoke Cartel exclusive coupon! The online headshop.
Smoke Cartel Discount Code
Your vaporizers, glass, and accessories are always on sale with our verified Smoke Cartel discount code and coupons.
Smoke Cartel is a trusted online headshop committed to providing you with a wide range of high-quality products for all your smoking needs. Founded by a duo of art school students in a tiny apartment back in 2013, Smoke Cartel has seen incredible growth and success, yet it retains that small business feel. The Savannah-based company's mission has been left unchanged: to provide you good service and good products from good people.
Featured on Forbes, Leafly, Weedmaps, and winner of the High times Cup Best Glass Award, Smoke Cartel may just be one of the best headshops worldwide. Indeed, it's no easy task to compete with FREE shipping, price match guarantee, instant returns, and perhaps the most extensive inventory on the market. Join thousands of satisfied customers and choose Smoke Cartel for all your smoking necessities!
---
Popular Smoke Cartel Products
One of the best online headshops on the web, Smoke Cartel is here to help you find high-grade glass bongs, glass rigs, hand pipes, vapes, dab pens, and tons of useful accessories.
Whether you're a casual smoker or an experience puffer, the guys at Smoke Cartel have something for you. Their online shop features the most prominent brands, specialty products made by US-based artists, and novelty items that you'll only find on Smoke Cartel. Treat yourself to the best products for your dry herbs, concentrates, and oils with our verified Smoke Cartel discount code and promos.
---
Featured Smoke Cartel Product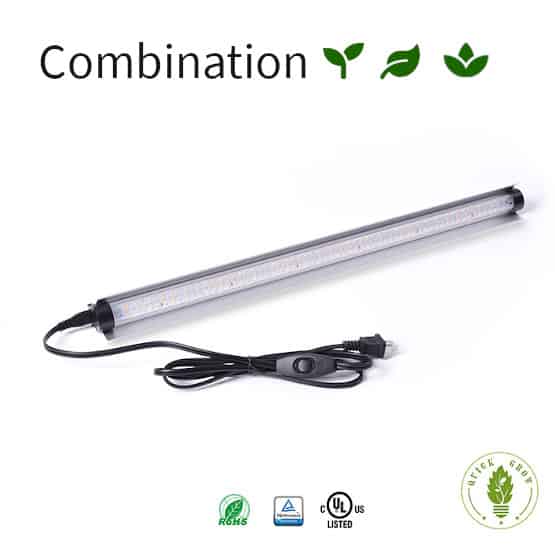 Phaedhaus Infuse Bong
Bring back the excitement that made smoking herb special with this revolutionary bong. Pheadhaus brings you the latest in bong technology and invites you to step into a new dimension; infuse your bong water to make every hit not only smoother but tastier.
The Phaedhaus Infuse Bong features a two-part chamber, which allows you to take it apart to place your favorite fruits in it. Imagine your bong water infused with pieces of watermelon, peach, cherry, lemon, orange, coconut, or pineapple. Blend your favorite ones; the possibilities are endless!
The Phaedhaus Infuse Bong is made with durable borosilicate glass, stands at 10.5", has a custom 14.5 mm male bowl, and comes apart for easy cleaning. Grab yours while you still can and save a ton of cash on your order with our verified Smoke Cartel coupon codes.
---
Save money now with Smoke Cartel discount code!
---
More
Do you need a steady supply of smoking essentials and love surprises? Smoke Cartel's subscription boxes are what you've been missing. The experts at Smoke Cartel will put together a box based on your needs and send it out to you every month – who said Christmas only came once a year?
People who shop Smoke Cartel also like these stores