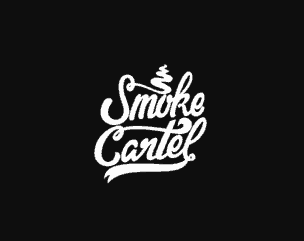 Smoke Cartel Coupon Codes
Smoke Cartel is an online headshop dedicated to delivering premium glass bongs, dab rigs and hand pipes of all stripes, vaporizers, dab pens and other cool counterculture tools. From hemp goods to herb grinders, travel pouches to butane torch lighters, we have the gear to make the perfect heady experience!
Winner of the High Times Cannabis Cup Best Glass Award and featured on Forbes, Leafly and Weedmaps, Smoke Cartel has helped bring the quality accessories to thousands of satisfied customers! We are available anywhere, 24 hours a day, with the best smoking gear available.
---
Why Shop at an Online Head Shop?
Awesome selection, fast shipping, 24/7 customer service, all available in your pajamas. Or whatever you're wearing; we don't even want to know, TBH.There are definitely differences between shopping at a local brick and mortar smoke shop versus shopping at an online headshop like ours.So, in an effort to answer questions, provide guidance, we'll clarify why shopping online for smoking accessories can be a superior experience:
---
Selection

A big difference you will find is selection. This varies not only between online stores, but between individual smoke shops in your area.There are small shops, there are big shops.  There are specialized shops, and there are shops of all kinds offering specific products.
As an online shop, we can offer a larger selection than most shops:
| Types of Products | Our Online Headshop | Physical Headshops |
| --- | --- | --- |
| Scientific Glass | Large Selection | Smaller Selection |
| Heady Glass | Large range of U.S. artists | Varies, often local artists |
| Acrylic Smokeware | We avoid cheap acrylic smokeware | Usually available |
| Glass Accessories | We carry a large range of accessories | Depends on shop |
| Oil Accessories | We carry a wide range of dab rigs, titanium nails, ceramic and quartz products | Depends on shop |
| Vaporizers | We carry major trusted brands | Limited selection unless it's a vape shop |
| Grinders and other accessories | We stock a wide range of grinders and accessories like Healthstones | Depends on shop |
| Rolling Papers | We carry major brands of papers like Raw, Elements, Zen, and more | Often also a good selection of papers |
| Detox Products | We do not carry detox products | Most local smoke shops have these |
| Spice, Kratom, and other herbs | We do not carry these products | Depends on your local shop |
| Novelty Items | We generally avoid novelty products | Depends on the style of your local shop |
| Specialty Products | By negotiating with vendors, we can offer speciality products like portable e-nails | Limited |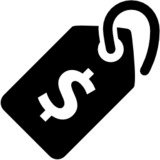 Prices
This is where we gonna get ya.Start off by imagining all the costs that a retail store has.They have to pay rent every month for their store(s).They have to staff their stores with employees during their open hours.They have physical costs associated with their store, such as local advertising, maintenance, cleaning, display cases, etc.
How do we know all of this? We've been there.
How we can offer better pricing. This is important to our business. And we work hard at it. At Smoke Cartel, we can offer our customers better pricing on a larger selection of products simply because of our scale. We don't have all the costs associated with a physical store, so those savings get passed on to our customers.
We get authorized retailer pricing or distributor pricing with many of our manufacturers and artists, thus we are able to pass those savings along to you.It's a simple formula really:
Less cost for us means less cost for you.And we mean it.If you ever find a competitor pricing a product that we sell for lower than us, let us know! We actively price match.
---
Shipping
There's nothing like being able to grab your purchase directly at a store. However, we do our best to minimize the wait time between the moment you click that purchase button, to the moment a package arrives at your doorstep.Our average processing time is 1-3 days and our FREE flat rate shipping speed is 3-5 business days.
Combine that with our shipping policy:
We replace or refund all items broken in shipping
We offer the opportunity to apply insurance to shipments
We ship everything discreetly
Need it even faster? We also offer Express 1-2 Day shipping, or UPS Next Day Air shipping.
---
Save money now with verified Smoke Cartel coupon codes!
---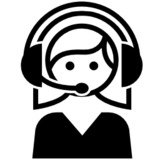 Customer Service
While we would never judge a person by where he or she works, local headshop employees are not exactly known for their super motivated customer service and ambition to please. If you've ever been in a smoke shop and asked a question about the difference between say, a glass and a ceramic nail, you might be met with blank stares and a "gee, I dunno, man."
We consider having a knowledgeable staff crucial to our service
We thoroughly train ever single person in our company in product knowledge from the shipping staff to the customer service staff.
If you ever have a question about your purchase, no matter what time of the day or night, we are here for you, friend!
That's right, we have our customer service team at the ready 24/7. Do not hesitate to ask: Shoot us an email at [email protected] or give us a phone call at (912) 574-2000. Oh, and you'll always get a person, not a robot. We don't believe in cutting corners when it comes to taking care of our customers.
Our staff enjoys helping customers select the right product for them. Just contact us with your budget, needs, and anything to help us narrow our search. We'll be happy to suggest something for you. We believe that business should be a good role model, and that starts with treating team members & customers alike with respect & honesty.
We are happy to help those with any level of experience, from beginners to seasoned smokers. We promise, there is no such things as a "stupid" question!
---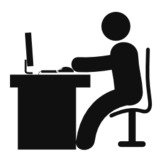 Convenience
Look, online shopping is taking the world by storm because of the convenience factor. And we all know stoners will choose convenience. Out of papers or just broke your bowl? Instead of trying to find a store that's open, just checkout with our online headshop. We'll ship out your order next day (or even same day) and you'll have it at your doorstep before you know it.
---
Quality Control
If you took a look at the table at the beginning, you'll see that we avoid certain items. Why? It's a matter of safety & quality.While acrylic smokeware functions just fine, it doesn't hold up the same as glass.There's something about heating up and smoking through plastic or acrylic that doesn't sit right with us.So while some of our competitors, and brick and mortar shops may carry items that we don't have, you can be assured that our products are top notch.In fact, we take quality control very seriously.We remove products that don't perform up to par and discontinue vendors who don't operate with integrity. Good Business comes from good people working with good people. We won't ever sell you a product that we ourselves would feel uncomfortable using, and every product we decide to carry is weighed as important decision with the customer (you!) in mind.In our experience, working with our preferred companies ensures that our glass is always top-notch and holds up even after years of use. So check out Smoke Cartel's amazing selection of bongs, water pipes and accessories, without ever having to leave the house!
---
About Us – SmokeCartel
---
Welcome to the family.
Smoke Cartel was founded in 2013 by a couple of art school students in Savannah, GA who knew they could build a better online headshop. With 600 bucks and a whole lot of grit, we've expanded the team and grown a e-commerce start-up into one of the top sources for smoking accessories in the world. (Read the whole origin story here.)
We've achieved some pretty great heights since then, but our aim remains the same: To offer an immersive, inclusive and meaningful experience for all types of consumers.
In other words, we're the headshop for humans.If you're searching for high-quality water pipes and other smoking tools and you're human, you belong here. Actually, even if you're a robot but you're really chill, you're welcome, too.
---
It's About the Shopping Experience.
While shopping online for a quality source of glass, we weren't pleased with the selection. We didn't like that products from popular online headshops usually took weeks to get delivered from other countries.
We wanted to work with American and local artists. So Sean and Darby started Smoke Cartel in the living room of their tiny apartment. We've come a long way since then, but our values have remained the same:
Good Service, Good Products, Good People.
---
We at Smoke Cartel have a great love for craftsmanship and artisans, and we offer a great variety of high-quality glass pipes, water pipes, bubblers, spoons, oil and dab rigs, and all the accessories under the sun.We hold all of our products to the highest quality standards and offer warranty programs for some of our most trusted vendors and products.More importantly, we're made up of a close knit team of glass lovers, dedicated to making sure you get the best possible service and education about your new smoking gear.
---
Where are on Earth are we?
We ship our products to every corner of the planet, but we've gotta lay our heads somewhere. Smoke Cartel is headquartered in the historic and dynamic city of Savannah, Georgia, East Coast, USA.
Savannah's rich culture, friendly entrepreneurial climate, stunning architecture and glorious weather attract a lot of talent, and we are proud to be a part of a vibrant local community.
---
Thousands of Happy Customers and Counting…
Nothing speaks for us better than what our real customers have to say, and we're proud to present thousands of satisfied reviews. Check out the link below to see what people are saying about Smoke Cartel, your favorite online headshop.
---
We've Been Featured On
---
Get the best Smoke Cartel coupon codes and more at the world's largest online cannabis coupon code directory
Visit Smoke Cartel for more!
People who shop Smoke Cartel also like these stores