Pure Relief: Pre-Rolled Joints (Relief Joints) Review
Mar 25, 2021 | Save On Cannabis
CBDCBD Cigarettes & Pre Rolled JointsCBD Flowers
PURE RELIEF
Product Review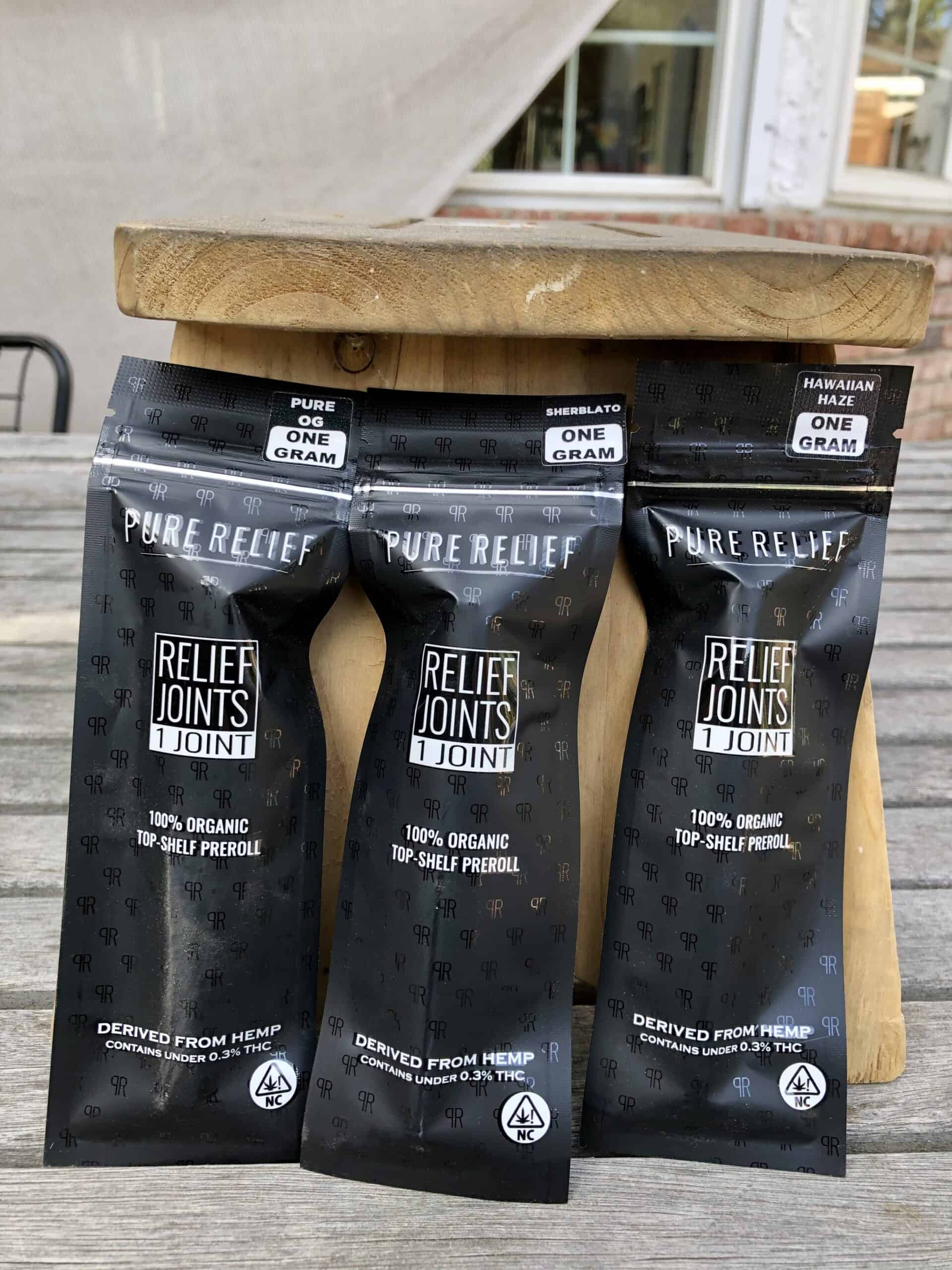 Brand Overview: PURE RELIEF
Pure Relief was founded by Michael Melton who saw CBD as a way to fight the opioid epidemic in his home state of North Carolina. After seeing how the epidemic affected the people he loved, he found CBD as a natural and non-addictive solution. He says, "…my reasoning is personally trying to change as many lives as I can for the positive, for the better." The company's mission is to offer high-quality CBD products with the hope that people will find relief not just from addiction but in improving lives for people who deal with stress and hard times.
Pure Relief aims to educate its customers on the benefits of CBD through its website. They have a blog with articles on the different varieties of CBD, how it can benefit you, and how it can benefit your pets.
Products: Smokeables, Oils, Edibles, Bundles, Topicals, Apparel.
Price Range ($-$$$$): $
---
About PURE RELIEF PRE-ROLLED JOINTS
Pure Relief has created a line of pre-rolled CBD joints made from a variety of strains like Hawaiian Haze, Sherblato, Banana Punch, Melonaid, Pure OG, and Frosty Snowman. Each king-sized pre-roll contains 1 gram of 100% organic top-shelf flower with less than 0.3% THC. These are ready-to-use so there's no need to roll them yourselves; just take them out of the package and light up. The company created these pre-rolled joints for the consumer who wants to get their CBD the old-fashioned way. The joints are lab-tested by independent labs to make sure you're getting the highest in quality, safety, and potency. For this review, I tried Pure Relief's Hawaiian Haze, Sherblato, and Pure OG.
---
PURE RELIEF PRE-ROLLED JOINTS Specifications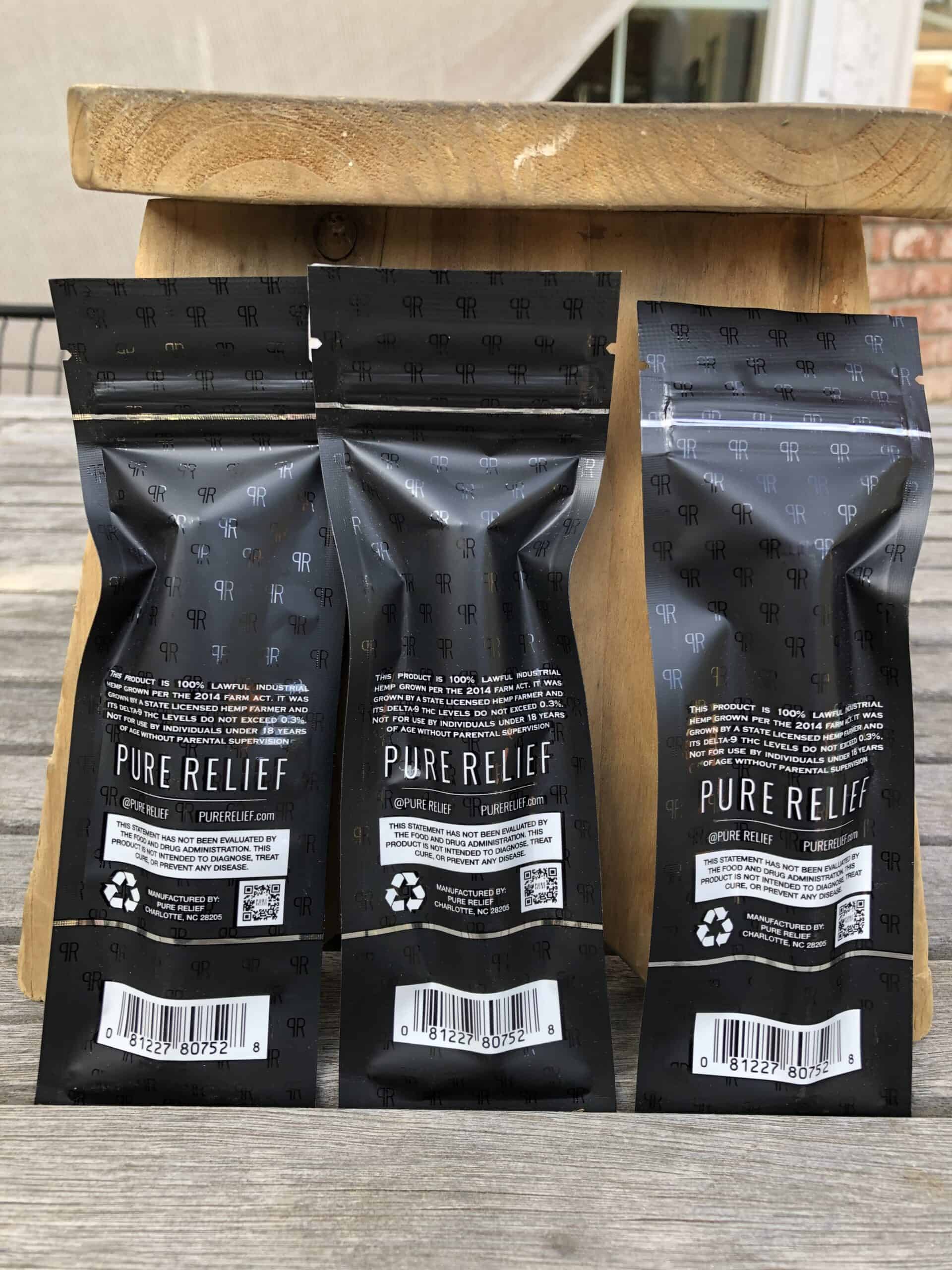 Made with 1 gram of 100% Organic Top-Shelf Flower
Less than 0.3% THC
---
How We Tested the PURE RELIEF PRE-ROLLED JOINTS
I was excited to get these pre-rolls in the mail because I've never tried a joint that was almost 100% CBD. I know that vaping CBD is one of the most fast-acting ways to get your daily dose, so was hoping these would work similarly. I don't smoke very often, and consider it a special treat. I've been dealing with pain issues from fibromyalgia and osteoarthritis which make it difficult for me to sit very long. This makes school and work difficult as I need to take lots of breaks, sometimes every forty-five minutes. I was hoping these pre-rolls would take the edge off the pain so I could focus through it and be more productive. Since these only have less than 0.3% THC, I wasn't worried about smoking first thing in the morning and ending up couch-bound as CBD doesn't have psychoactive properties, meaning it won't get you high. On a particularly bad pain day, I went into the backyard and lit up the Hawaiian Haze pre-roll, inhaling deep. The next day, I tried the Sherblato, and the Pure OG on the third day. I wanted to see if I could feel any differences between the three.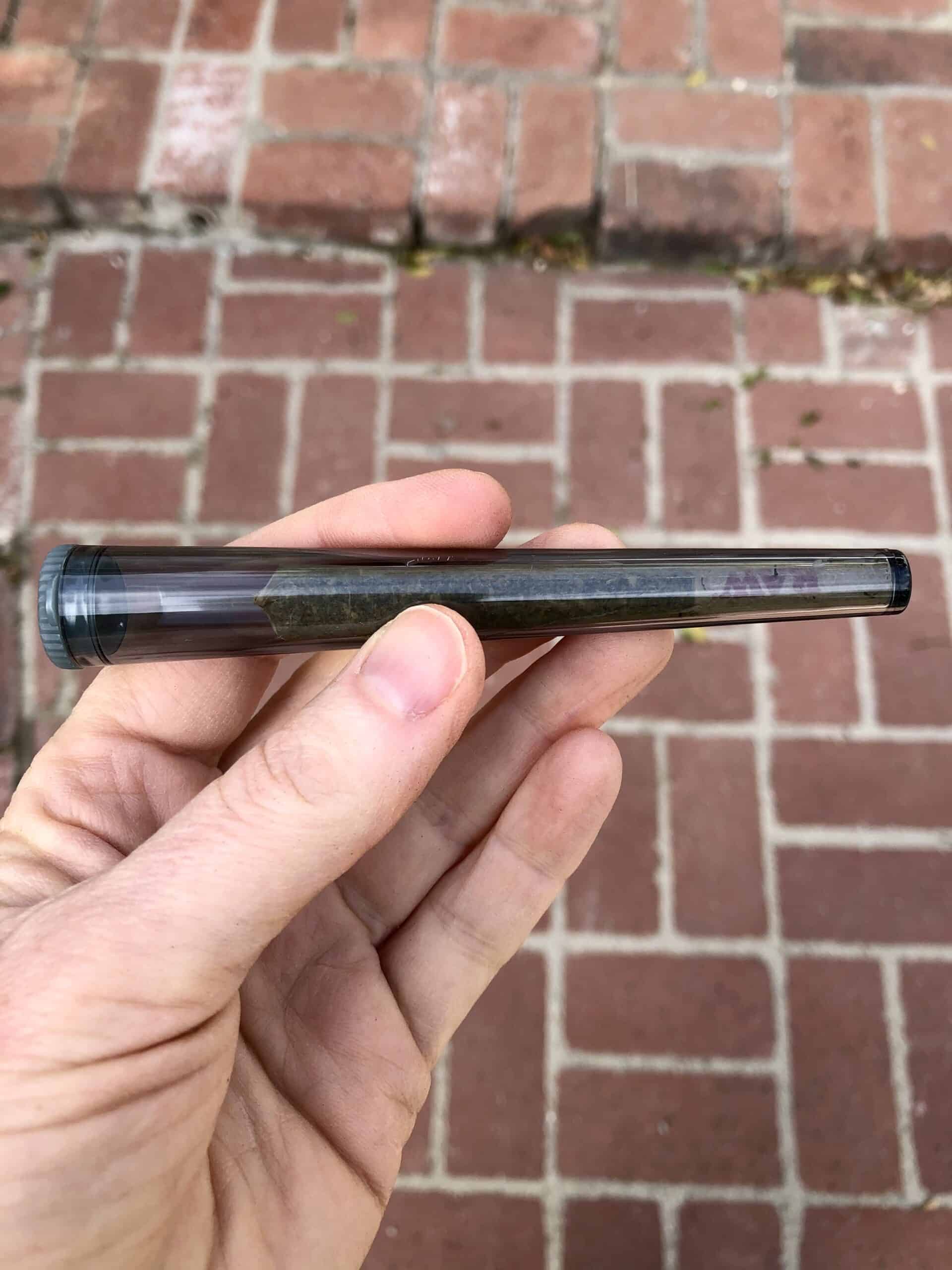 ---
How the PURE RELIEF PRE-ROLLED JOINTS Worked for Me
The Hawaiian Haze pre-roll hit me immediately, giving me a warm, uplifting feeling that made me forget about how much pain I was in. It had a flowery smell and a subtle tropical flavor. I was able to focus more easily on my work and school, rather than focusing on how much pain I was in. The Sherblato pre-roll helped my mind and body feel calmer without making me feel sleepy. It seemed to warm up my whole body, allowing me to forget about the pain for a little while. This joint had a mild citrusy flavor. Finally, the Pure OG pre-roll made me feel relaxed and cozy. It worked quickly to calm my aching joints and had a sweet and earthy flavor. All three joints worked similarly to take the edge off my pain, I thought the Hawaiian Haze was the most effective in keeping me productive and focused so I could go about my day. I will be breaking out that pre-roll the next time I need some immediate relief.
---
Useful and Unique Things to Know About PURE RELIEF PRE-ROLLED JOINTS
Hawaiian Haze is a Sativa-dominant strain that mixes Hawaiian with Haze, which makes sense why I like this one the best because I've always preferred Sativa. This strain is known to be uplifting and eases depression. Sherblato is a hybrid that combines Sherbert with Gelato. It's been known to relax your mind and body without making you sleepy. Pure OG is a 60/40 Indica-dominant strain that's been known to have a calming effect on the body.
---
PURE RELIEF PRE-ROLLED JOINTS Ratings
In the next sections gradings from 0-100 on our review, these grades add up to give the product's overall score.
PRESENTATION • 100
Informative packaging.
RELIABILITY • 100
Fast-acting and effective.
QUALITY • 100
100% organic top-shelf flower.
FLAVOR / SMELL / or EASE OF USE• 100
Multiple strains with potent terpenes.
VALUE • 100
Great deal.
---
How PURE RELIEF PRE-ROLLED JOINTS Stacks Up Against the Competition
Pure Relief makes some of my favorite products and now they've come up with my favorite CBD pre-rolls. Each gram-filled joint will cost you only $12.99 which is an amazing deal. Time and time again this company has wowed me with their superior products sold at low prices. I look forward to trying the rest of their pre-rolls!
---
Disclosure: I received these products gratis so that I could try them and then share my honest opinion with the SOC community. I am employed by Save on Cannabis to write honest reviews and provided a flat rate payment for the writing of the review. SOC may receive recurring affiliate payments for purchases made based on this content.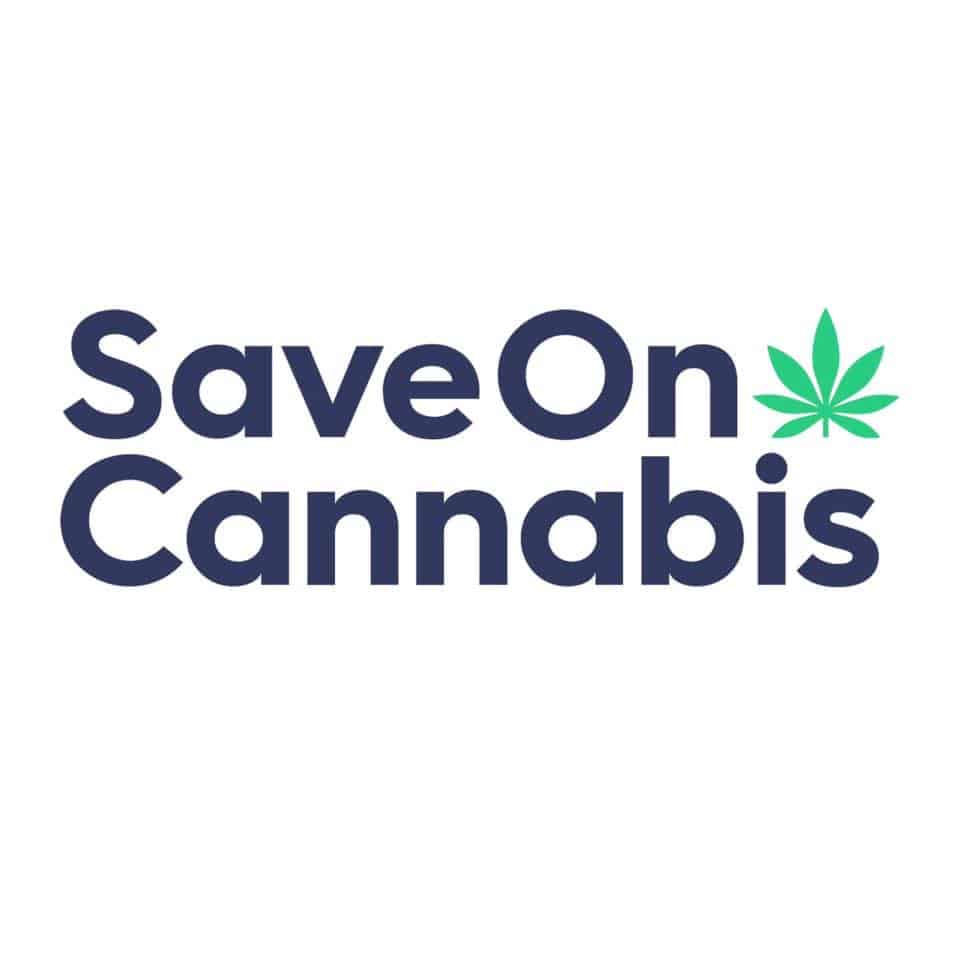 Save On Cannabis is the most trusted source for cannabis discounts and education information.  Vetted deals and clearly written articles to help you become a wiser consumer whether focused on the medical or recreational value of cannabis products.
Sorry, no coupons were found.
Looking to minimize smoke smells and second hand smoke? We try out the Philter Labs Smoke Filter in this new review and see if it does the job.
Read our hands on review of the GoGreen Hemp Premium CBD Orange Oil Drops. We tested it and give our rundown so you can decide if you should buy.
We vaped the Blue Moon CBD Shatter as provided by Pure CBD Vapors to see how it worked. Read our experience with this CBD concentrate.