Vida Optima Review: Immunity Boosting Vida Pops (Raspberry)
Mar 16, 2021 | Save On Cannabis
CBDCBD CandyCBD EdiblesCBD Hard Candy
Vida Optima: Vida Pops Immunity Boosting CBD Lollipops
$15.00
Pros
Organically-grown U.S. hemp
CO2 extraction
Manufactured in cGMP certified lab
Medium dose of full-spectrum CBD hemp extract
50mg of Elderberry extract per pop
Gluten-free and vegan-friendly ingredients
No corn syrup or artificial sweeteners
Uses Stevia for sweetner
Third-party lab tested for potency
Cons
Ingredients include artificial colors and natural flavors
Vida Optima
Product Review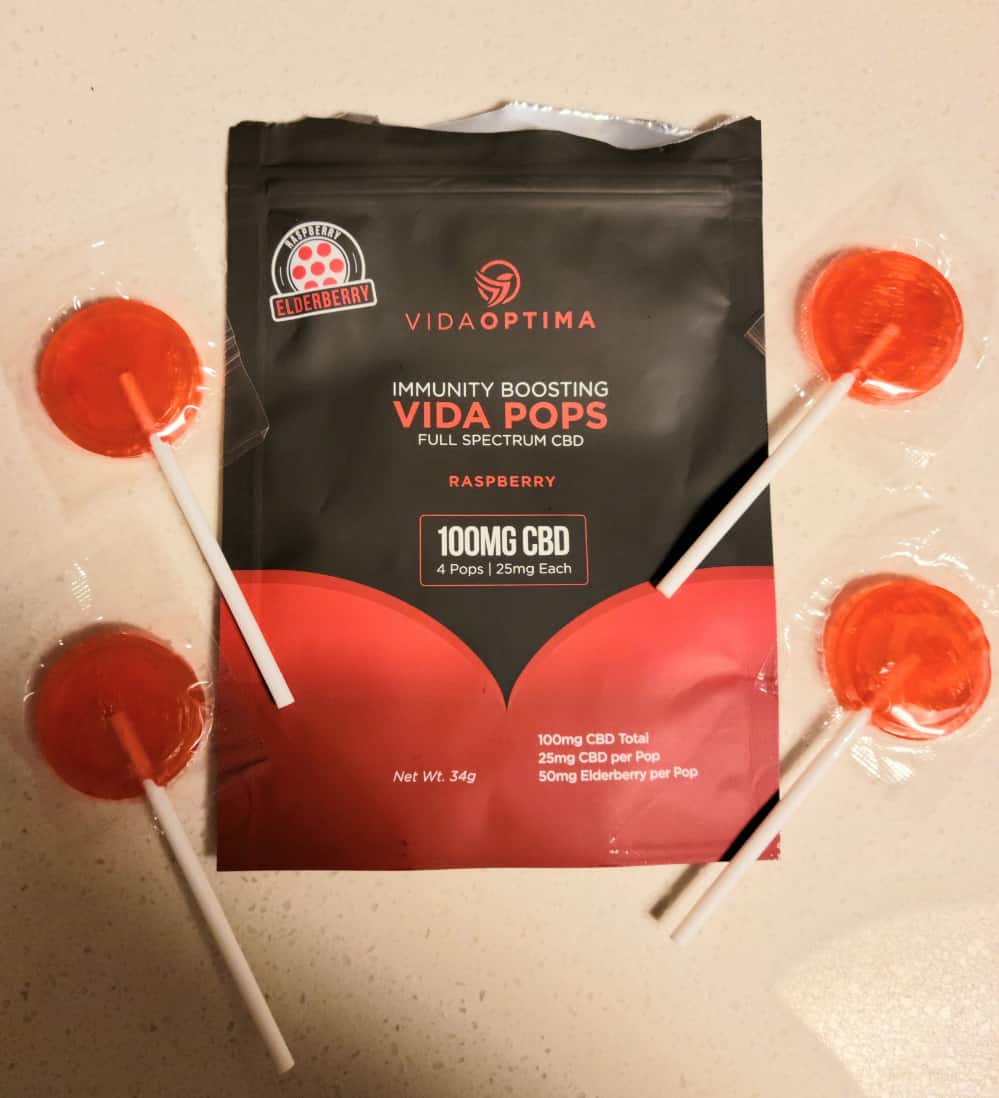 Brand Overview: PURE RELIEF
Vida Optima opened for business in 2020 and is run by the same founders of CBDOnly. Years of experience in the industry taught them a thing or two. Actually, they learned a whole heck of a lot, so by the time they wanted to create their own branded label, they knew exactly how and where to get started.
The company operates out of San Diego, CA, but sources the hemp that goes into its products from farmers in Oregon, Kentucky, and Colorado. The hemp fields are cultivated using organic and sustainable standards, and all the hemp farmers have state-approved licenses to grow.
After harvest, the hemp gets sent to a cGMP-certified facility in California for processing and extraction. Vida Optima uses a safe and clean method called CO2, which is free of chemicals and solvents.
Finally, all of the company's products undergo third-party laboratory testing to ensure an accurate cannabinoid profile, aka CBD potency. This gives each customer reassurance that the amount of CBD (in mg) posted on the product label is accurate.
Products: CBD gummies, oil tinctures, fruit chews, and Delta 8 THC products.
Price Range ($-$$$$): $$
About Vida Optima Immunity Boosting Vida Pops — Raspberry
Vida Optima's Immunity Boosting Vida Pops contain a total of 100mg of full-spectrum CBD hemp extract and each of the 4 lollipops has 25mg each. They're called "Immunity Boosting" because each pop has 50mg of Elderberry extract, a plant known for its high antioxidant content.
Also, they are vegan and gluten-free and don't contain any artificial sweeteners. The purpose of these pops is to have a convenient, tasty dose of CBD, that provides long-lasting effects.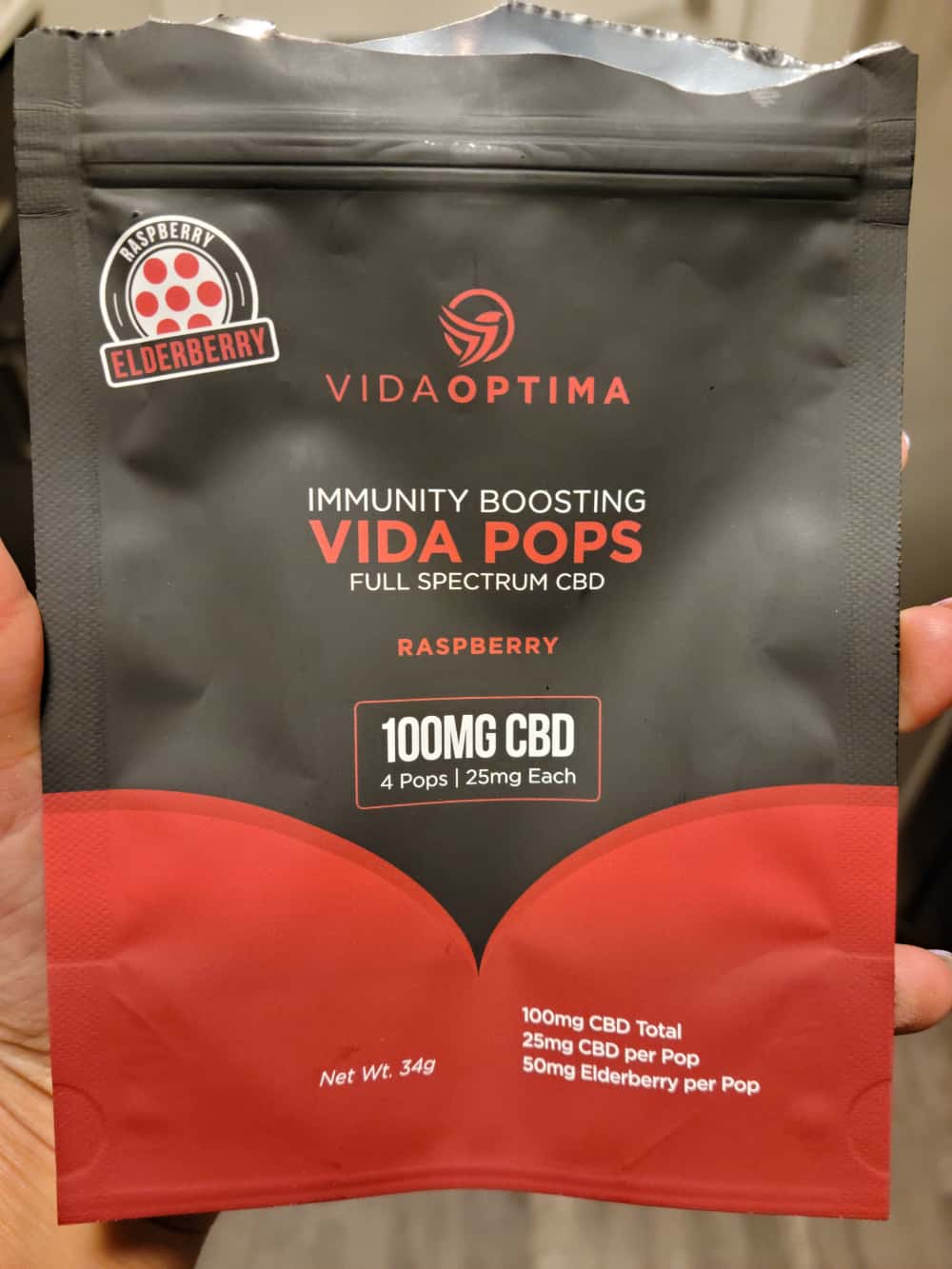 ---
Vida Optima Immunity Boosting Vida Pops Specifications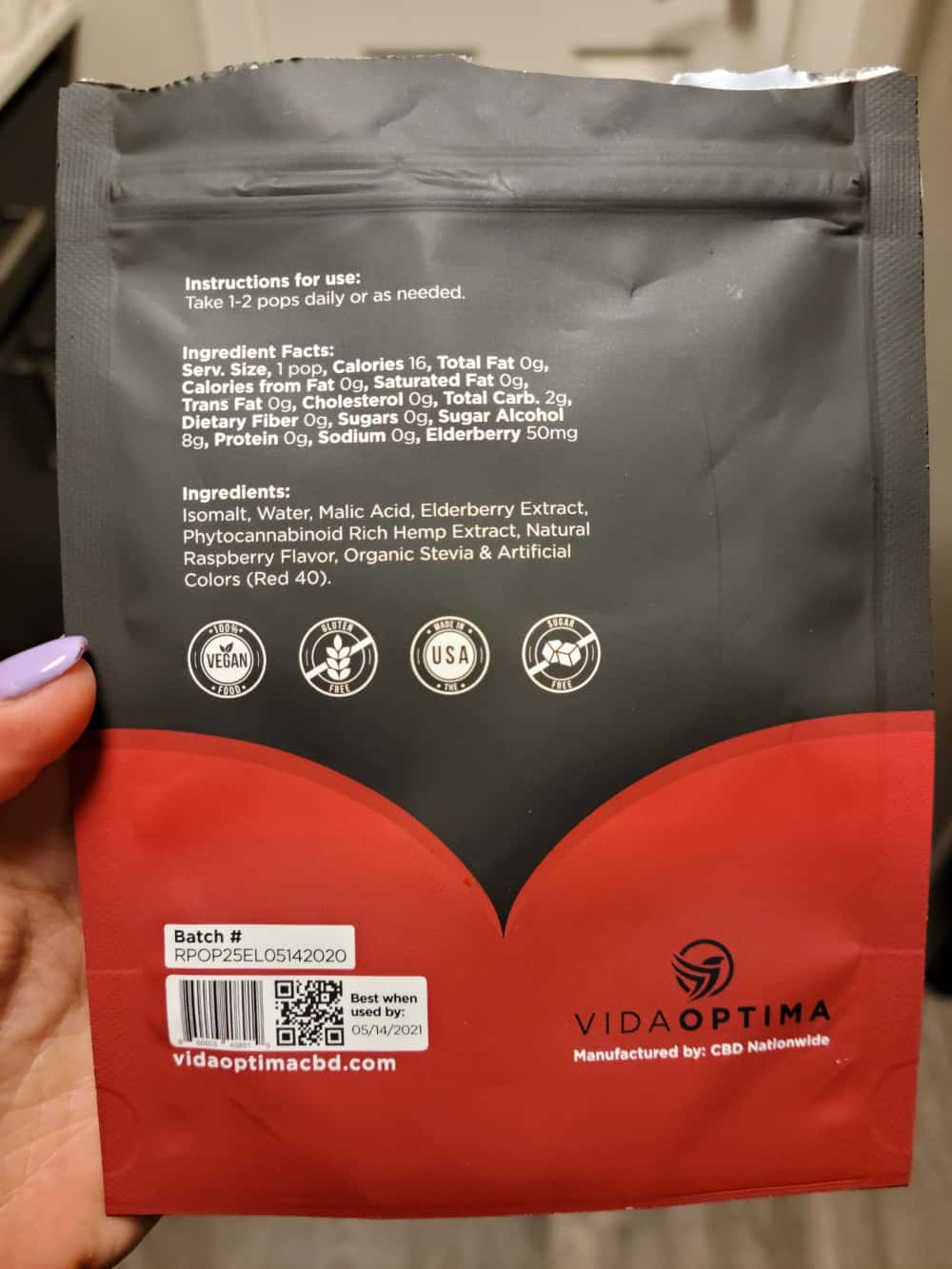 100mg full-spectrum CBD in total
4 hard candied lollipops
25mg full-spectrum CBD per pop
Less than 0.3% THC
Boosted with 50mg Elderberry extract
Raspberry flavor
Vegan and gluten-free ingredients
Made from USA grown hemp
Sweetened with organic stevia leaf
Flavored with natural and artificial flavors and colors
Ingredients: isomalt, water, malic acid, elderberry extract, phytocannabinoid-rich hemp extract, natural raspberry flavor, organic stevia, natural and artificial colors
---
How We Tested Vida Optima Immunity Boosting Vida Pops
Before writing this review, I had two of the Vida Pops. I had the first one in the evening and the second one a few days later during the afternoon.
I find when CBD products are effective, they can help me focus and keep my stress from getting too overwhelming. On the morning of my first day of classes, I ate one gummy for a total of 30 mg of CBD.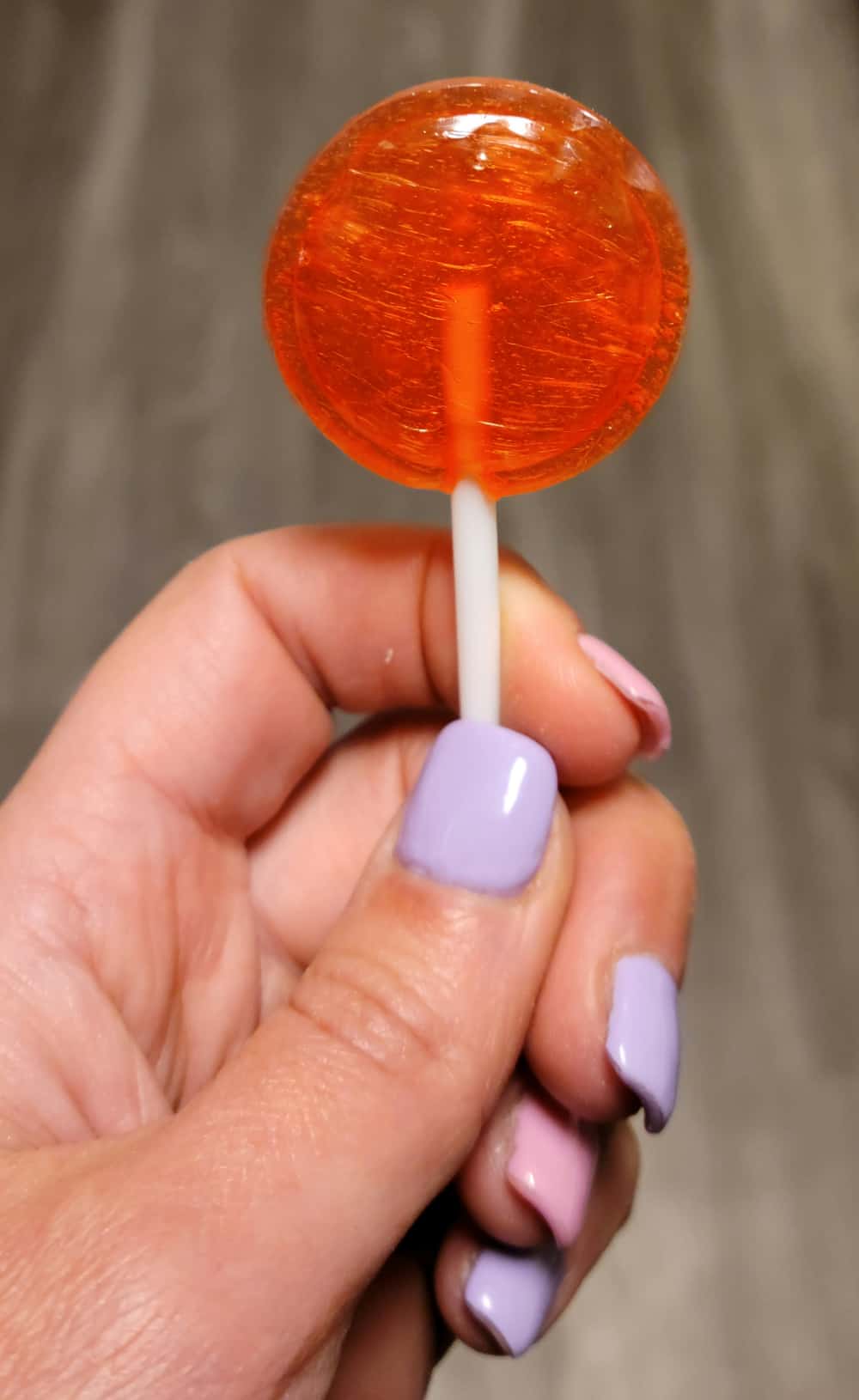 ---
How the Vida Optima Immunity Boosting Vida Pops Work for Me
First off, I loved that these lollipops included 50mg of elderberry extract. It's one of my favorite immune-boosting herbs. And the raspberry flavor was a great choice, I felt. Speaking of flavor, the pops tasted really good. Yet, there was a slight dryness or harshness I felt in my throat after getting through about half of the pop.
This could have been the artificial colors or the natural flavors, I'm not totally sure. This actually happened to me with a different brand of gummies that also had artificial colors and natural flavors, so it could be something that affects me personally.
In terms of the effects of these pops, those were very nice. I felt calm and relaxed, which are the most common benefits I get from CBD. Also, having a pop versus a gummy, or quick edible could be very appealing to some, as the effects come on slow and steady. For me, that was a big bonus.
---
Useful and Unique Things to Know About Vida Optima Immunity Boosting Vida Pops

The description of these pops includes the words "Immunity Boosting." That's because each individual pop has 50mg Elderberry extract. This herb is super high in antioxidant content and Vitamin C, making it an ideal herb for immune health.
Also, it could be helpful to know that the ingredients for these pops don't include any animal by-products, making them great for vegans and vegetarians. Plus, they're gluten-free. You won't always find this in other CBD edibles.
---
Vida Optima Immunity Boosting Vida Pops — Raspberry Ratings
In the next sections gradings from 0-100 on our review, these grades add up to give the product's overall score.
PRESENTATION • 100
Beautiful presentation, quality packaging, and detailed labeling.
RELIABILITY • 100
Experienced consistent effects with each lollipop.
QUALITY • 95
Knocked off a few points for using artificial colors in the formula.
FLAVOR • 90
The flavor tasted like raspberry, but something about it made my throat dry.
VALUE • 100
Premium quality hemp, a nice boost of elderberry, and a medium-dose CBD potency.
---
PROS of the Vida Optima Immunity Boosting Vida Pops — Raspberry
One of the biggest pros of these pops is its clean source of hemp that gets sourced from organic farms in America. Also, it undergoes a safe, gentle, chemical-free extraction process called C02 and then this product gets manufactured in a cGMP-certified facility. In addition, these lollipops have a medium-strength dose of full-spectrum CBD hemp that works to promote the coveted entourage effect.
Even more, a huge plus of these CBD edibles is the infusion of Elderberry extract. Lastly, these pops can reach more people seeking the benefits of CBD because they're gluten-free and vegan-friendly. And finally, instead of using sub-par ingredients like corn syrup or artificial sugars, Vida Optima uses Stevia instead.
---
CONS of the Vida Optima Immunity Boosting Vida Pops — Raspberry
The only cons I have about this product are the natural flavors and artificial colors. This won't bother everyone, but as a holistic nutritionist I pay close attention to ingredients and these aren't ideal. But, as an edible candy product, it's pretty difficult to come up with the perfect, health-conscious formula.
---
How Vida Optima Immunity Boosting Vida Pops Stack Up Against the Competition

This was my first time ever having a CBD lollipop, and before that, I never saw them for sale online. But, after some research, I see there's a good amount of competition out there.
Based on other CBD lollipops, I would place Vida Optima's pops towards the top of the competition. The price per mg of CBD is on the more affordable side compared to others, and they offer a 4-pack while most of the competition sells just one pop.
And the inclusion of immune boosting elderberry extract, is something the comp isn't doing. For me, this is a huge selling point, and it might be for some of you as well.
---
Disclosure: I received these products gratis so that I could try them and then share my honest opinion with the SOC community. I am employed by Save on Cannabis to write honest reviews and provided a flat rate payment for the writing of the review. SOC may receive recurring affiliate payments for purchases made based on this content.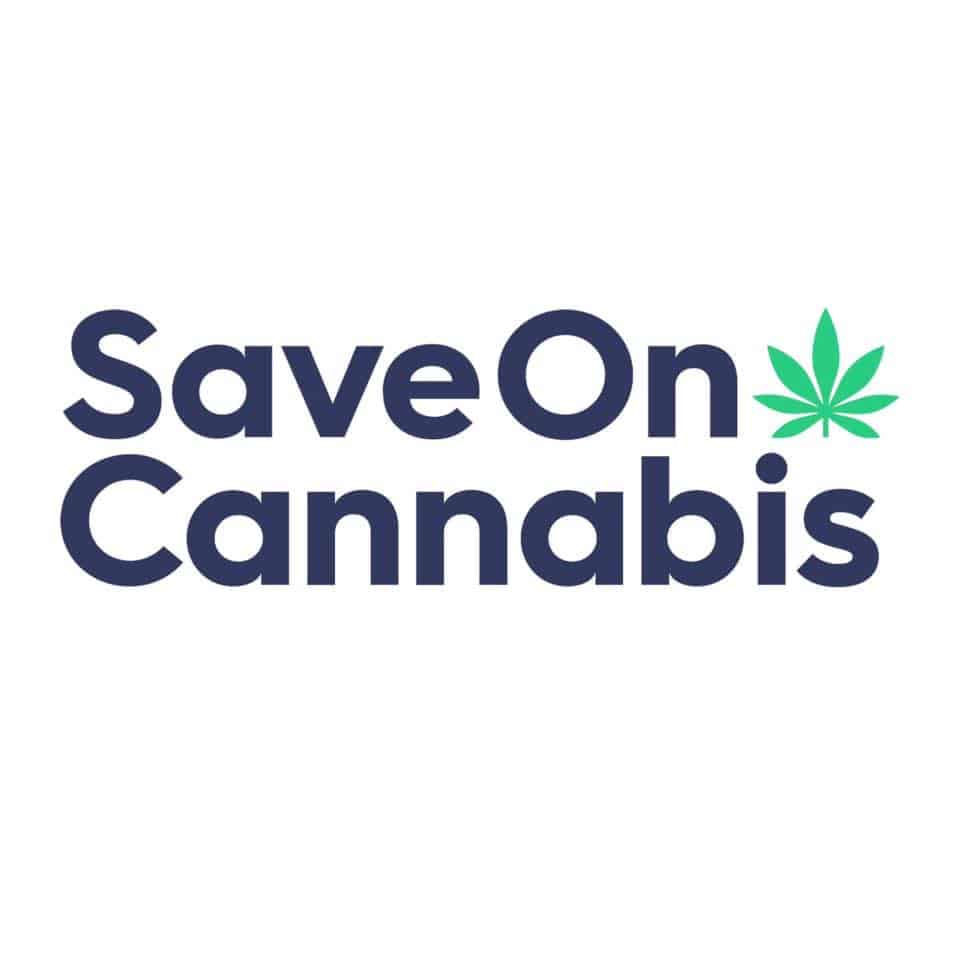 Save On Cannabis is the most trusted source for cannabis discounts and education information.  Vetted deals and clearly written articles to help you become a wiser consumer whether focused on the medical or recreational value of cannabis products.
With panic attacks at their peak our reviewer tested out the ZenWorks CBD 250mg Tincture. In her hands on ZenWorks review see if it helped ease her anxiety.
In this Vida Optima Vitality Gummies review we got to try out the reliability of the dosing and product overall hands on.
This Davinci IQ2 Carbon Limited Edition review is one of the first to hit the internet, we got early delivery to test. We go deep with photos.