Blue Moon Hemp: Blueberry OG CBD Shatter Review
May 17, 2021 | Save On Cannabis
CBDCBD ConcentratesCBD Shatter
Blue Moon Hemp - Blueberry OG CBD Shatter- 996mg 1 Gram
$39.00
Pros
Kentucky-grown hemp
Full panel of lab testing
CO2 extraction
Naturally-derived Blueberry OG plant terpenes
996mg CBD
High concentration of CBD
THC-free
Comes in durable plastic jar
Childproof lid
Cons
Access to lab reports is a bit challenging
Blue Moon Hemp
Product Review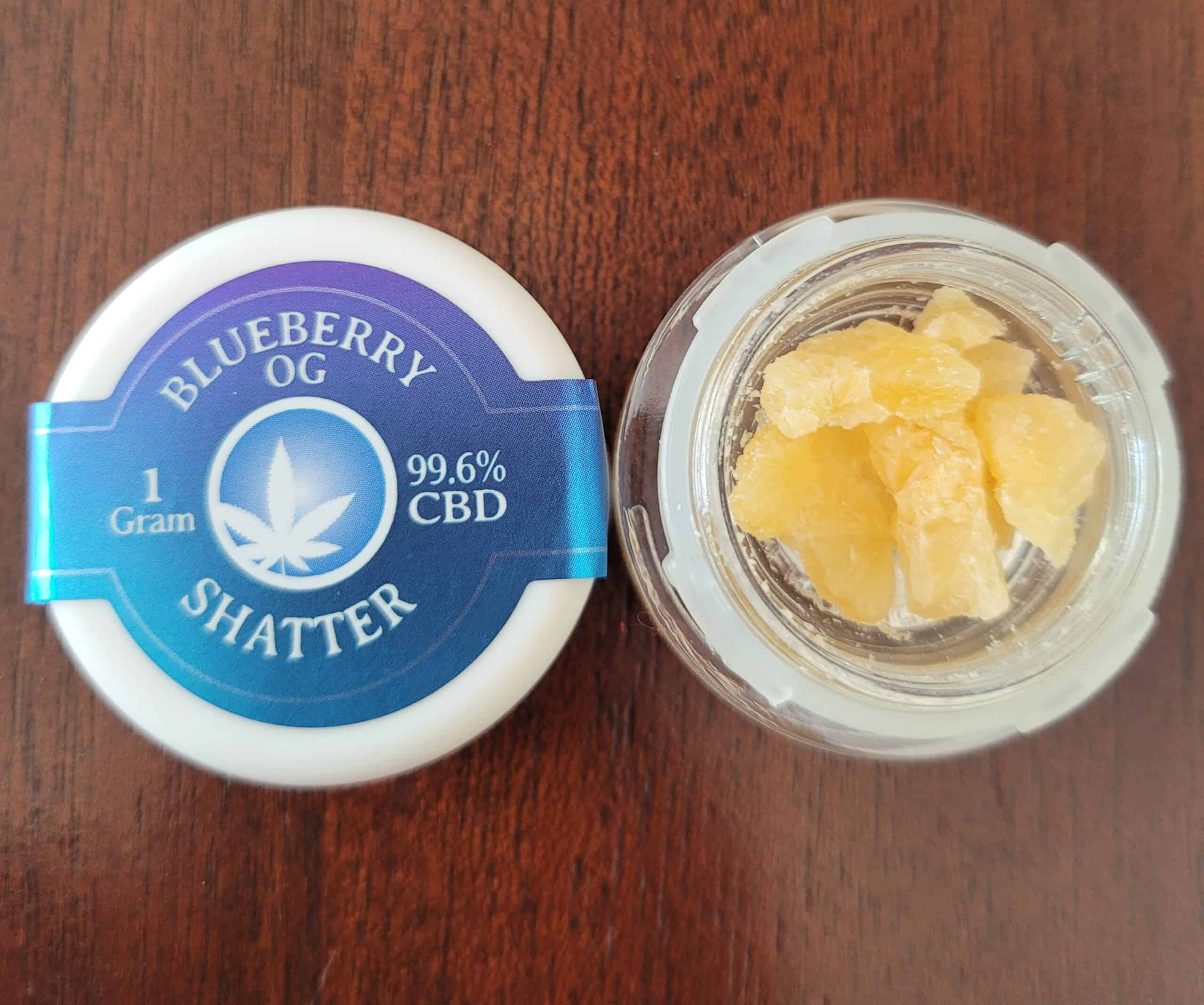 Brand Overview: Blue Moon Hemp
Blue Moon Hemp has a mission "to destigmatize hemp, and make the astonishing benefits of pure, high-quality hemp accessible, affordable, and truthful to everyone." This is why the company places a huge emphasis on product quality and being transparent in all things.  Get this Blue Moon Hemp product and others from Pure CBD Vapors where we got these items, also enjoy coupons as linked below this post.
The company has its headquarters in Pompano Beach, FL and sources its hemp domestically. More specifically, it works with local hemp farmers in Kentucky, a state with a rich history of hemp farming before 1937, when the plant became illegal to grow.
Furthermore, Blue Moon Hemp creates its products in a GMP certified facility and pays an independent lab to perform comprehensive testing. This lab checks for cannabinoids, pesticides, heavy metals, microbial contaminants, mycotoxins, and residual solvents. You can find copies of lab testing reports on the company's website when you enter the batch number on a product you've purchased.
Products: CBD tinctures, gummies, capsules, salves, CBD for pets, hemp flower, and Delta 8 products
Price Range ($-$$$$): $$
---
About Blue Moon Hemp Blueberry OG CBD Shatter
This CBD shatter comes in a small jar and contains 1 gram of product at 99.6% hemp-derived CBD. So, there's nearly 1,000mg of cannabidiol. It's flavored with plant terpenes that mimic those in the Blueberry OG cannabis strain. This strain is a cross of DJ Short Blueberry and OG Kush.
The purpose of shatter is to get the benefits of CBD through vaping or dabbing. Inhalation offers one of the fastest delivery times, which is why the effects set in quickly.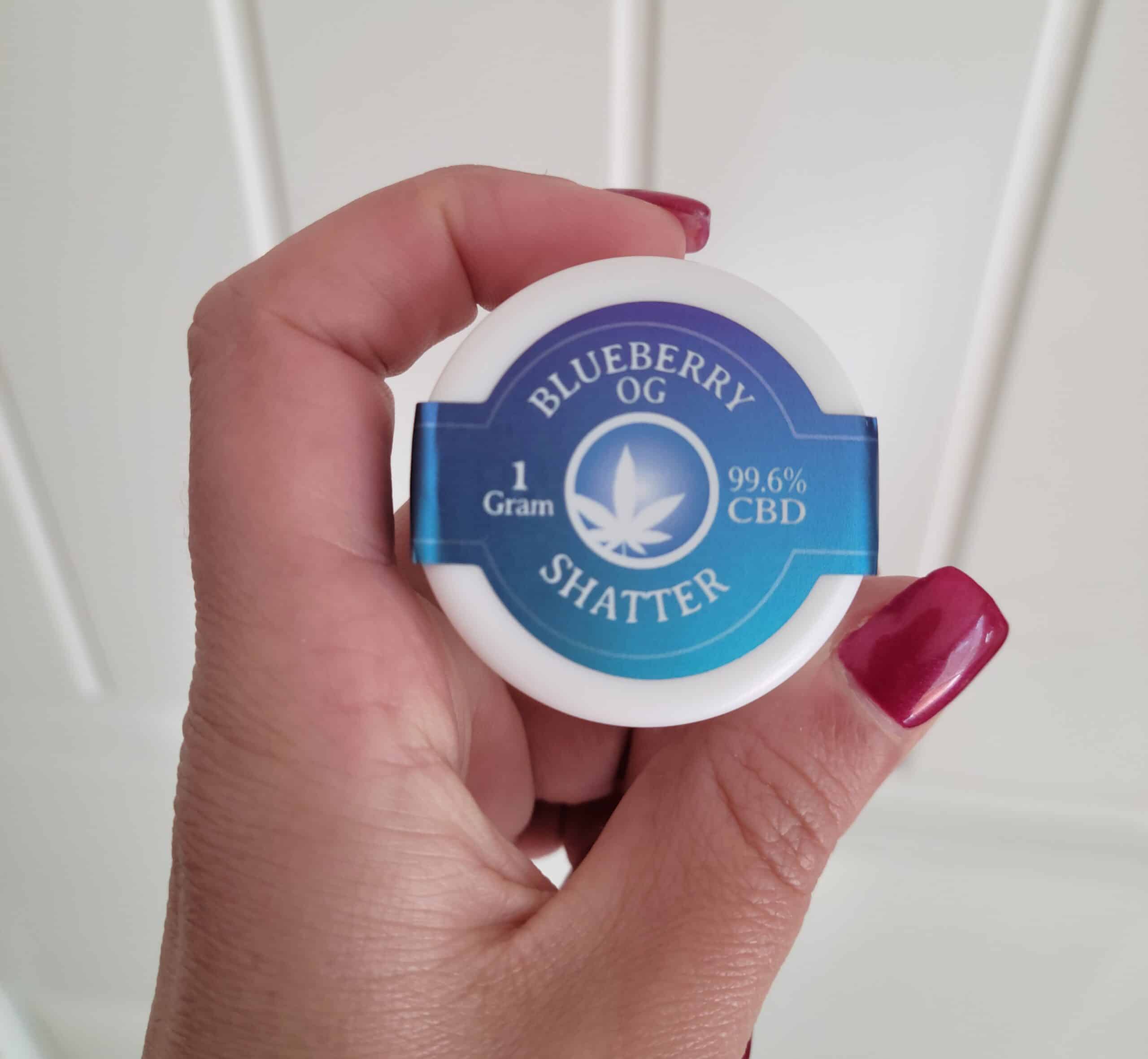 ---
Blue Moon Hemp Blueberry OG CBD Shatter Specifications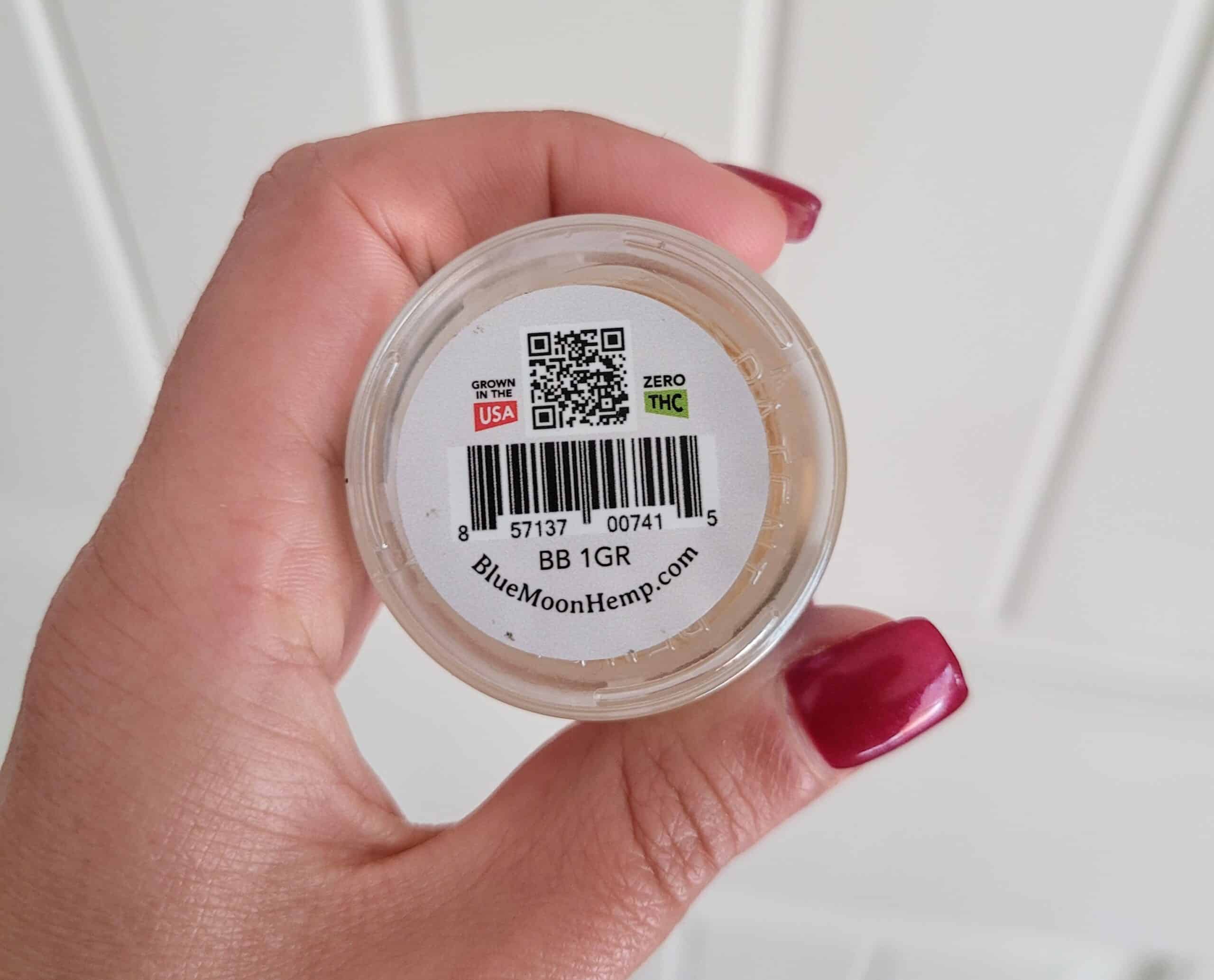 996mg of pure CBD isolate (THC-free)
1 gram concentrate
Blueberry OG strain-specific terpenes
Twist top lid with a safety seal to prevent leakage
QR code on bottom of the jar
Full panel of 3rd party lab testing for potency and purity
Ingredients: 99%+ pure CBD isolate and plant-derived terpenes
---
How We Tested Blue Moon Hemp Blueberry OG CBD Shatter
I don't vape very often, and this was my first time vaping shatter, so I was pretty excited to see how it would go. I started with a tiny amount to assess the vapor flavor and to gauge how I felt before trying a slightly bigger piece. Since this is a concentrated and super potent form of CBD, I knew that a little bit went a long way.
During my testing period, I vaped the shatter a few times over the course of a week. And I took 1 to 2 hits each session.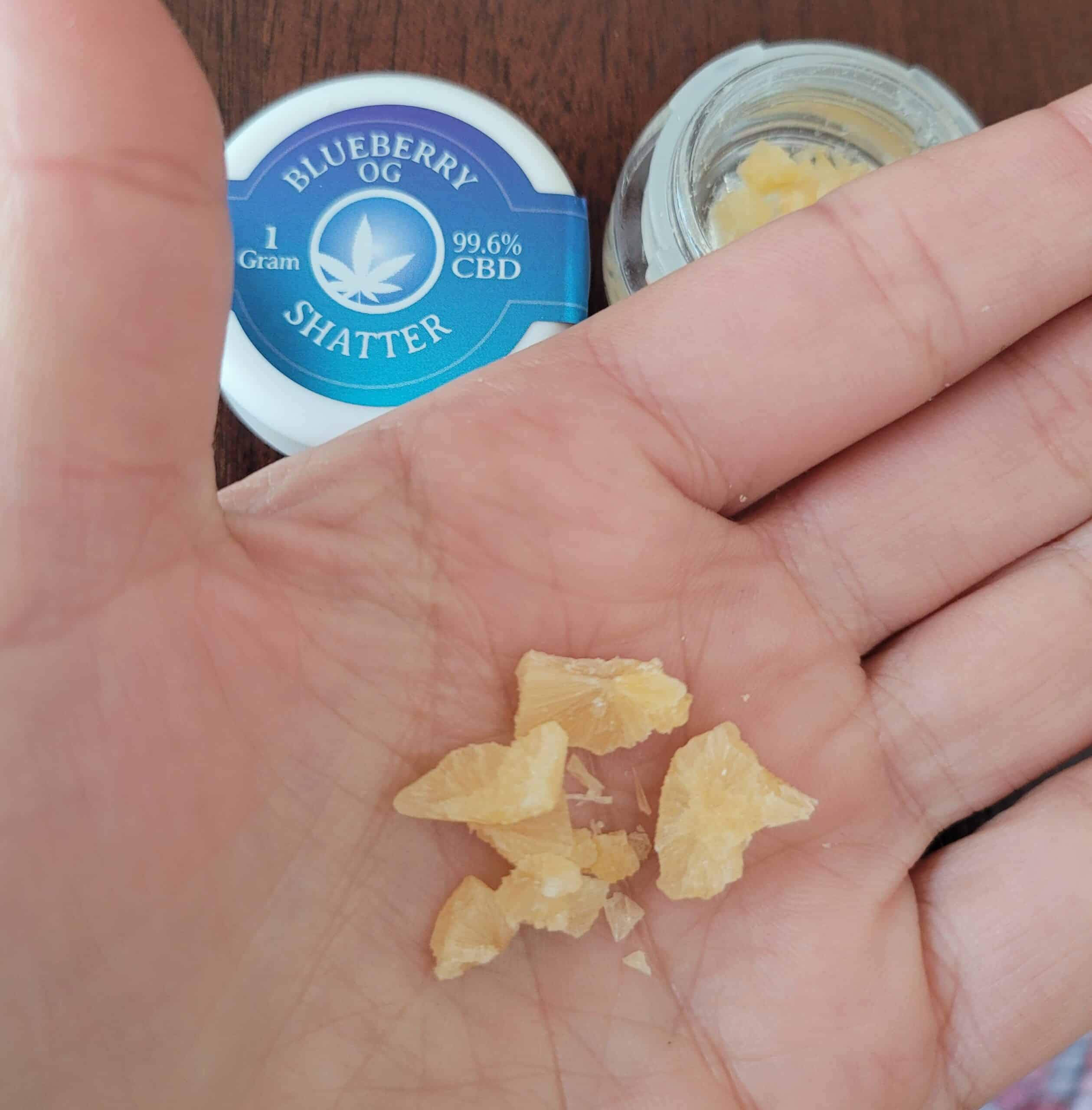 ---
How the Blue Moon Hemp Blueberry OG CBD Shatter Worked for Me
First off, I want to say that the vapor flavor was excellent. I'm a huge fan of blueberry and could definitely taste the berry notes in this shatter.
As for the effects, they did come on quite instantly and gave me the relaxation CBD usually offers me. On the days I took a few hits back to back, I could definitely feel the difference compared to taking just one hit. The relaxation was deeper and stronger.
We all have our own personal experiences when using CBD products, some of you may need more or less than others. What I've learned about vaping concentrates is to always start with a tiny amount and to take one small hit. This way you give your body a chance to adjust to the product and to see how you feel before diving in.
---
Useful and Unique Things to Know About Blue Moon Hemp Blueberry OG CBD Shatter
You can mix this shatter with oils, use it with a dab rig, or mix it with vape juice. It's very versatile and also has a strong potency, so be sure to start with a small amount. Then gradually build up to an amount you feel comfortable with.
---
Blue Moon Hemp Blueberry OG CBD Shatter
In the next section, we provide ratings from 0-100 based on our testing period. Add up these ratings to arrive at an overall score for the product.
PRESENTATION • 100
Great labeling that was clear and to the point.
RELIABILITY • 100
Consistent results that brought on feelings of calm and relaxation.
QUALITY • 100
Kentucky grown hemp, CO2 extraction, and comprehensive 3rd-party lab-testing.
FLAVOR • 90
The flavor tasted natural, rather than artificial.
VALUE • 100
Awesome value and CBD potency for the price.
---
PROS of the Blue Moon Hemp Blueberry OG CBD Shatter
There are many pros to this product starting with its non-GMO hemp that's been thoroughly tested by a third-party lab for potency and purity. And the company uses CO2 extraction and a purification process to take the hemp extract and turn it into pure isolated CBD.
Furthermore, the jar is made of thick, durable plastic, and has a secure, childproof lid. It also has a QR code on the bottom which you can scan to view third-party lab testing results. Finally, this shatter is THC-free, has over 99% pure CBD, and includes high quality Blueberry OG plant derived terpenes.
CONS of the Blue Moon Hemp Blueberry OG CBD Shatter
When you scan the QR code with your phone, you go to the company's lab results page. However, you must enter in the batch number to retrieve the results, rather than having them pop up on their own.
---
How Blue Moon Hemp Blueberry OG CBD Shatter Stacks Up Against the Competition
Blue Moon Hemp's product is priced well compared to the competition. It might be a bit higher than some other options, but it offers exceptional quality, and naturally that ends up costing a bit more. Also, the flavor is great and comes from natural terpenes rather than low quality flavor additives.
---
Saving Money with Our Verified Blue Moon Hemp Coupons
Save money by using our verified CBD concentrates coupons here at Save On Cannabis, the world's largest online cannabis coupon code directory.
---
Disclosure: I received these products gratis so that I could try them and then share my honest opinion with the SOC community. I am employed by Save on Cannabis to write honest reviews and provided a flat rate payment for the writing of the review. SOC may receive recurring affiliate payments for purchases made based on this content.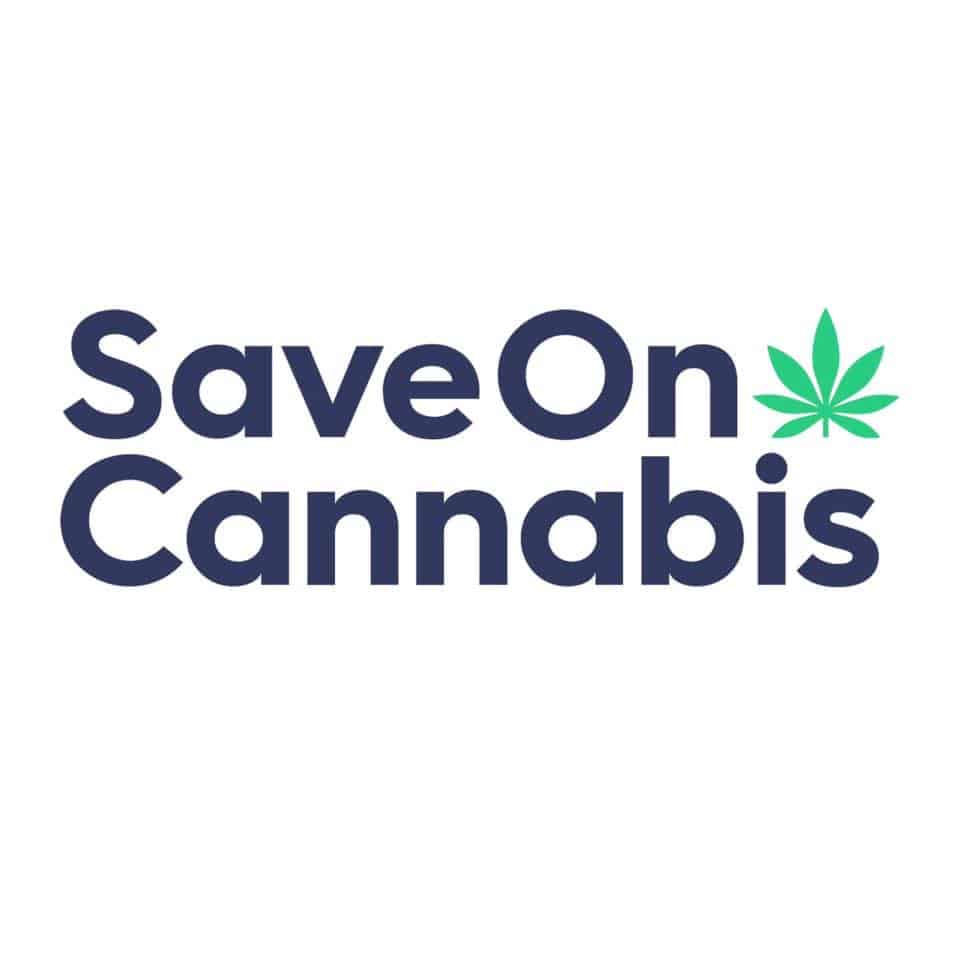 Save On Cannabis is the most trusted source for cannabis discounts and education information.  Vetted deals and clearly written articles to help you become a wiser consumer whether focused on the medical or recreational value of cannabis products.
Hands-on review of the 710Life eNail from our expert reviewers. See if you should spend your money on this dabbing eNail.
We got our hands on the Pure Relief 1,000 MG CBD oil & our expert-tested it so that you know if it is worth your money.
Looking for a super high dose CBD oil? Read this Aspen Green review of their 3,000mg Full Spectrum tincture, it may be just what you want.