Papa & Barkley Releaf Softgels Double Strength – 60mg Review
Jan 19, 2022 | Save On Cannabis
PAPA & BARKLEY
Product Review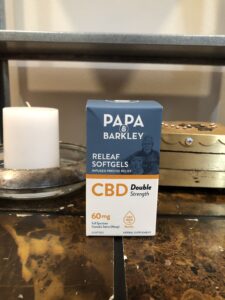 Brand Overview: PAPA & BARKLEY
Use our coupon below to purchase this item at Direct CBD Online.
Papa & Barkley has created a line of organic and all-natural products made with CBD from sustainable farms. The company was founded by Adam Grossman after his father developed a painful back condition that left him bedridden and near death. He knew a guy in California who had a dispensary that suggested he try a CBD balm. After applying the balm to his dad's back, he was able to get out of bed the next day. Adam wanted to help other people find the same benefits and started his own CBD company with the mission to "unlock the power of cannabis to improve people's lives." Since then, Papa & Barkley has created a plethora of products to help with pain, sleep, stress, and so much more.
Products: Balms, Drops, Softgels, Capsules, Body Oil, Bundles & Gift Sets.
Price Range ($-$$$$): $
---
About PAPA & BARKLEY RELEAF SOFTGELS DOUBLE STRENGTH
Papa & Barkley's double-strength capsules contain 60 mg of CBD that was designed for those who need an extra dose. Each precisely-dosed capsule is made with high-quality non-GMO hemp that's filled with cannabinoids and terpenes which work alongside CBD to help relieve stress, pain, and insomnia as well as bring about more focus and clarity. These convenient softgels are so easy to use. Simply swallow one with a beverage and you're good to go. With a whopping 60 mg of CBD per softgel, these aren't for the beginner CBD user, rather, for those who have built up a tolerance, or need an extra-strength dose.
Customers have said they started to feel the effects anywhere from fifteen minutes to two hours, and felt relief for two hours or more. 98% of users said they found these softgels to be effective. To use, take one softgel with food and take as needed throughout the day. Each softgel contains less than 0.3% of THC so these won't get you high.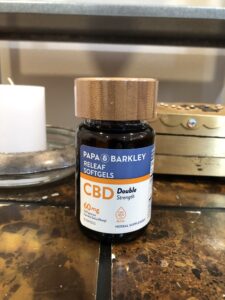 ---
PAPA & BARKLEY RELEAF SOFTGELS DOUBLE STRENGTH Specifications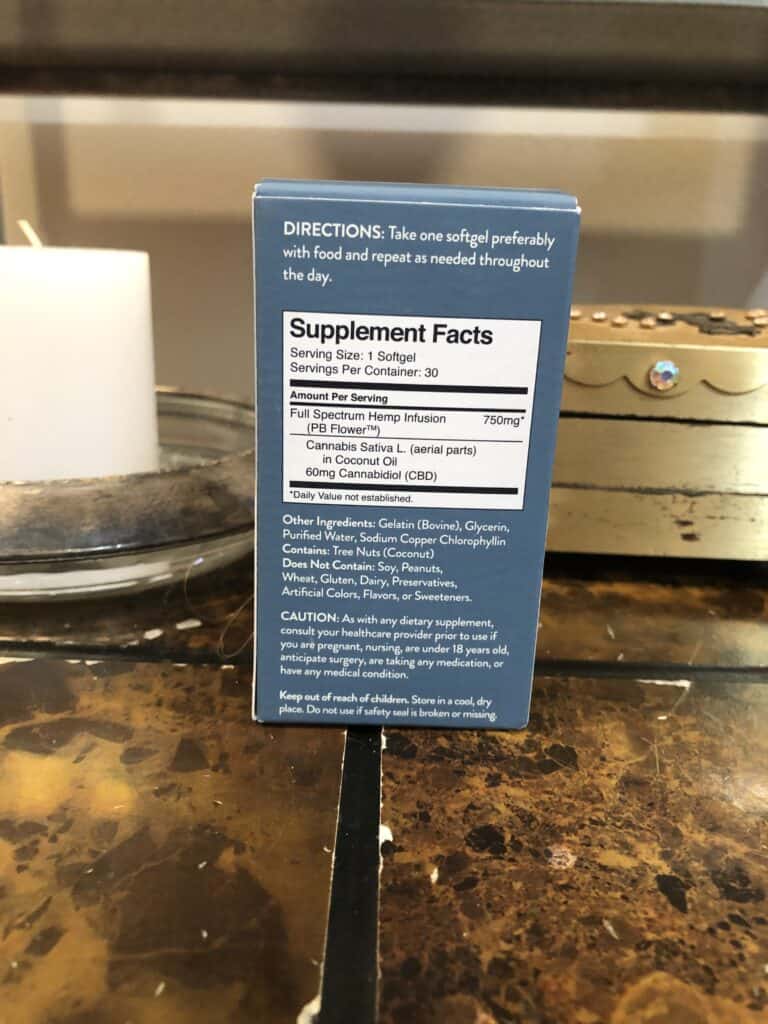 60 mg CBD per softgel (1 serving)
30 softgels per bottle
1,800 mg CBD per bottle
Ingredients: Full Spectrum Hemp Infusions (PB Flower), Cannabis Sativa L. (aerial parts) in Coconut Oil, Cannabidiol, Gelatin (Bovine), Glycerin, Purified Water, Sodium Copper Chlorophyllin
Contains Tree Nuts (Coconut)
Does Not Contain: Soy, Peanuts, Wheat, Gluten, Dairy, Preservatives, Artificial Colors, Flavors, or Sweeteners
Less than 0.3% THC

---
How We Tested the PAPA & BARKLEY RELEAF SOFTGELS DOUBLE STRENGTH
I've been stressed out lately due to being pulled in different directions. I don't know about you, but I find it difficult jumping from multiple work projects, to school, to doctors' appointments without feeling like my head is spinning. Because of all the stress, I haven't been able to fall asleep as my mind is buzzing. When I received Papa & Barkley's double-strength CBD softgels in the mail, I was excited to give these a try. I was hoping these convenient little guys would help my mind relax so I could finally get some decent sleep. I've used CBD in the past for my insomnia to positive results, but I've never tried a Papa & Barkley product before. After dinner, I took one softgel for a total of 60 mg of CBD. Before getting into bed, I also applied some of Papa & Barkley's Relief Balm to my arthritic hips and settled down for what I prayed would be a good night of sleep.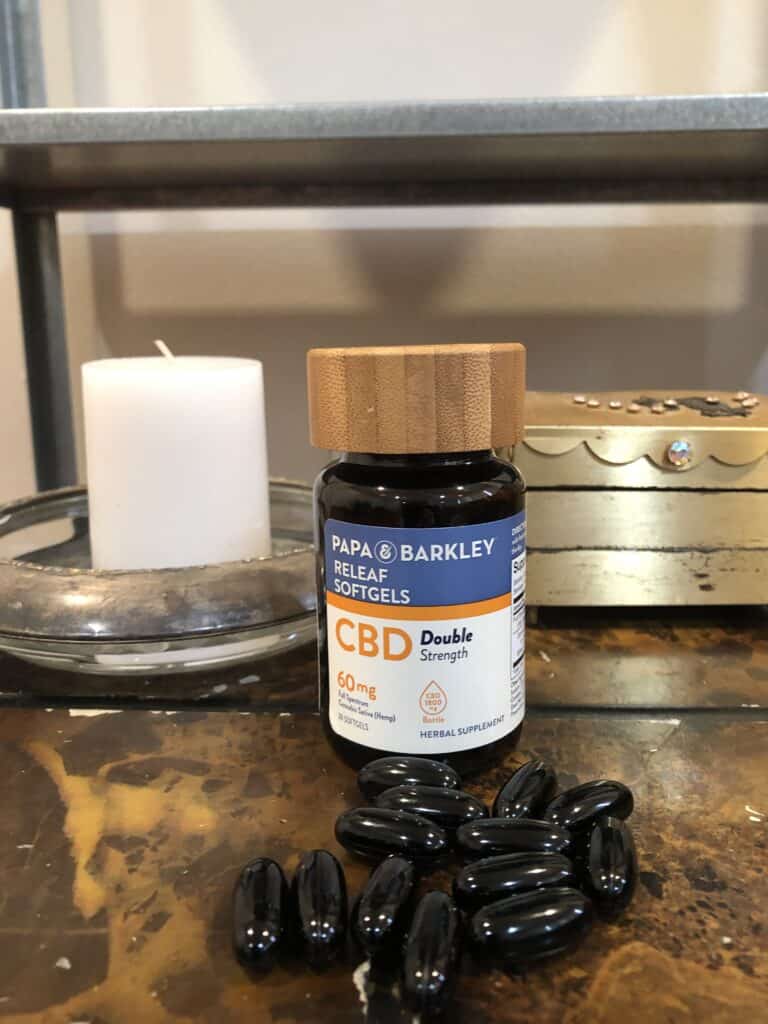 ---
How the PAPA & BARKLEY RELEAF SOFTGELS DOUBLE STRENGTH Worked for Me
I started to feel the calming effects of the CBD softgel in less than an hour and pretty soon after drifted off to sleep. The CBD made me feel warm and relaxed and helped stifle the racing thoughts that keep me up all night. Best of all, I didn't wake up every two hours like I do when I take melatonin or an over-the-counter sleep aid. I woke up feeling refreshed, instead of groggy or cracked out. These softgels are so easy to use and now sit by my bedside table for future use.
---
Useful and Unique Things to Know About PAPA & BARKLEY RELEAF SOFTGELS DOUBLE STRENGTH
Papa & Barkley uses a simple method to extract CBD for this product. They start with premium-grade hemp which undergoes a process of heat, water, pressure, and time. This method is used to maintain the naturally occurring cannabinoids, terpenes, and other phytonutrients without chemicals. These cannabinoids are found in the sativa plant and the terpenes, the thing that gives hemp its unique smell, have just as many health benefits. Phytonutrients protect plants from fungi and bacteria and can have anti-inflammatory effects.
---
PAPA & BARKLEY RELEAF SOFTGELS DOUBLE STRENGTH Ratings
In the next sections gradings from 0-100 on our review, these grades add up to give the product's overall score.
PRESENTATION • 100
Packaging is informative
RELIABILITY • 100
Extra-strength effectiveness.
QUALITY • 100
Simple and high-quality ingredients.
FLAVOR / SMELL / or EASE OF USE • 100
Easy to use.
VALUE • 100
Great deal.
---
PROS of the PAPA & BARKLEY RELEAF SOFTGELS DOUBLE STRENGTH
Easy to use
Easy to dose
Natural ingredients
Extra-strength
No pesticides, chemicals, CO2, or solvents
Helps with insomnia
Reduces stress
Calming
CONS of the PAPA & BARKLEY RELEAF SOFTGELS DOUBLE STRENGTH
Contains gelatin derived from cows
---
How PAPA & BARKLEY RELEAF SOFTGELS DOUBLE STRENGTH Stacks Up Against the Competition
These CBD softgels are effective and easy to use. And they're priced fairly for a product that contains 1,800 mg of CBD total. The only downside is that these softgels aren't vegetarian or vegan. The gelatin is derived from bovine (cows) so if you're a vegetarian, Papa & Barkley also makes a vegan softgel. If you're new to CBD, or if 60 mg is too much in one sitting, the company also makes a softgel with 30 mg.
---
Saving Money with Our Verified PAPA & BARKLEY Coupons
Save money by using our verified CBD Pills coupons here at Save On Cannabis, the world's largest online cannabis coupon code directory.
---
Disclosure: I received these products gratis so that I could try them and then share my honest opinion with the SOC community. I am employed by Save on Cannabis to write honest reviews and provided a flat rate payment for the writing of the review. SOC may receive recurring affiliate payments for purchases made based on this content.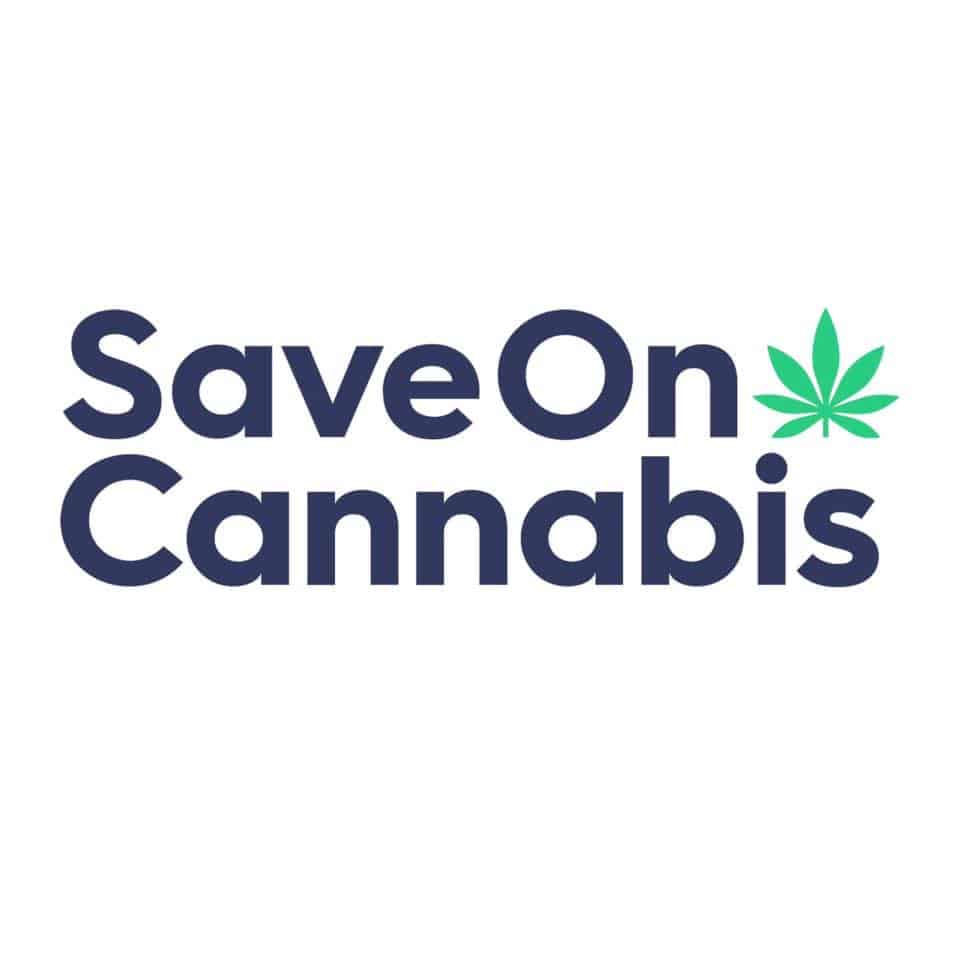 Save On Cannabis is the most trusted source for cannabis discounts and education information.  Vetted deals and clearly written articles to help you become a wiser consumer whether focused on the medical or recreational value of cannabis products.
Our reviewer is very experienced with CBD topicals & desperately can use a great moisturizer. See if the Aspen Green Moisturizing CBD butter works.
Can the pipe be re-invented? Find out in our WeedGets review since we were lucky enough to try the Maze and Slider pipes.
Expert review of the NutraCanna CBD Cooling Pain Cream! See how it lived up to our tester's expectations, see photos, and save money with coupons.