LEVO C Review – Is the LEVO C Large Batch Herbal Oil Infusion Machine Worth It?
Mar 31, 2023 | Save On Cannabis
Cannabis Cooking EquipmentCannabis Oil InfusersCoupons Valid For Returning Users
Pros
Works with Larger Batches
Easy to Use/Automated
All In-One Activation/Infusion
Sleek Design and Aesthetic
Trustworthy Warranty
LEVO Provides Excellent Edibles Resources
Cons
Not Good for Small Batches
A Bit Expensive, But Worthy
Infusion Instructions/Online Resources Could Be More Easily Accessible and Direct Regarding Time and Oil to Flower Ratios.  A Bit Vague.
Lēvo C Review: Simplifying Large Batch Herbal Oil Infusion
We made a video version of this review, the text below is a summary of the review. Click here to see the video version of this review.


What if you could simplify the process of making your own cannabis oil? Well, that's what the Levo C machine does, and it does it in the most beautiful of ways.

In this LEVO review, we're going to walk you through the step-by-step process of making your own infused coconut oil using the LEVO C herbal infuser at the touch of a button.  The LEVO is great for oil or butter but in our review we stopped at the oil stage.But before we do that, I want to tell you a little bit about the LEVO C infuser and some things I learned while using it.Be sure to check the link below this paragraph to get your most up-to-date LEVO discount codes at their store profile page here at Save On Cannabis (the discounts work on all models including the Lēvo II and Lēvo Lux).

We're dedicated to bringing you unbiased product reviews so that you can learn more about the products that you're interested in trying, as well as to provide you with verified coupon codes on your favorite cannabis products and brands.

About LEVO: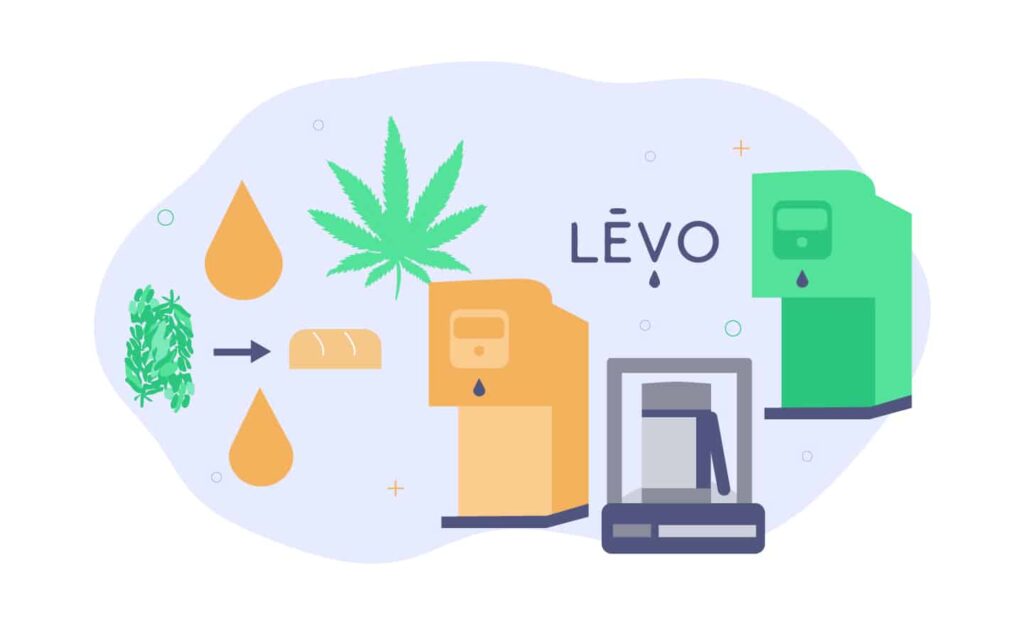 LEVO is a cutting-edge cannabis oil infusion machine that allows users to easily and precisely infuse their own oils and butters with cannabis and other herbs. Whether you're a medical marijuana patient seeking a convenient way to consume your medicine or a cannabis enthusiast looking to explore new culinary possibilities, the LEVO infuser is an essential tool in your kitchen. With its sleek and modern design, the LEVO not only looks great on your countertop but also makes infusing cannabis oils and butters a breeze. Thanks to its precise temperature control and automated mixing, you can achieve perfect infusions every time with minimal effort. If you're looking to take your cannabis consumption to the next level, the LEVO cannabis oil infuser is a must-have.
One thing really fun about LEVO is that they provide you a really cool calculator on their website that gives you the appropriate time and temperature depending on what type of flour or herb or seed or spice that you're using with different types of oils or bases such as coconut oil or olive oil or different types of seed oils or things like this. And this is really helpful because different oils have different burn temperatures or heat sensitivity that affects how well they're going to absorb the cannabinoids from the flower or whatever herbs or spices that you're using for your herbal infusion process.
LEVO C Infuser Overview:
The LEVO C infuser is the model from LEVO that is made for fresh herb infusions at home use or small businesses where you want to make a big batch of infused coconut oil or infused butter using herbs such as the THCA flower that we're going to use today.
It's a self-contained and automated machine, and you can adjust the temperature and the time. And it also has an activation mode and an infusion mode.
The LEVO C comes with a one year warranty, and it's the first patented herbal infuser on the market. It's made with machine washable stainless steel parts, and it has no blades whatsoever. It's easy to wash, it's easy to use, and it's easy to dispense oil from.
And did I mention how beautiful the LEVO C herbal infuser is? I love the way it looks on my kitchen countertop. I love the pastel colors. I'm really happy with it. I really enjoyed using this to make some coconut oil and I think you will too.
One thing that's important to remember about the LEVO C herbal infuser is that it is primarily for larger batches of infused oil (if looking for a smaller batch you may want to look at the LEVO II or Lux), particularly the minimum amount is about 2 cups to 3 cups and about a half ounce of flower or material to infuse into the oil. And at maximum it holds about one ounce of flower and about 32 ounces of oil.
If you're making homemade edibles or you have a small business to make edibles or something like this, then this is probably the perfect machine for you.
THCA Flower Used for Infusion:
The flower we received is from Mr Hemp Flower. MrHempFlower.com is an online hemp brand that sells THCA, Delta-8, CBD flower, and all kinds of edibles and other goodies like Delta-9 gummies. And they sent me this Pineapple OG THCA flower. It's really awesome. Make sure to check out our verified coupon codes for Mr. Hemp Flower for a discount here.
Nicely cured, it smells really nice. All right, so before we move on to the next part of this review, I feel like you kind of need an explanation as to what THCA flower is.
What is THCA Flower?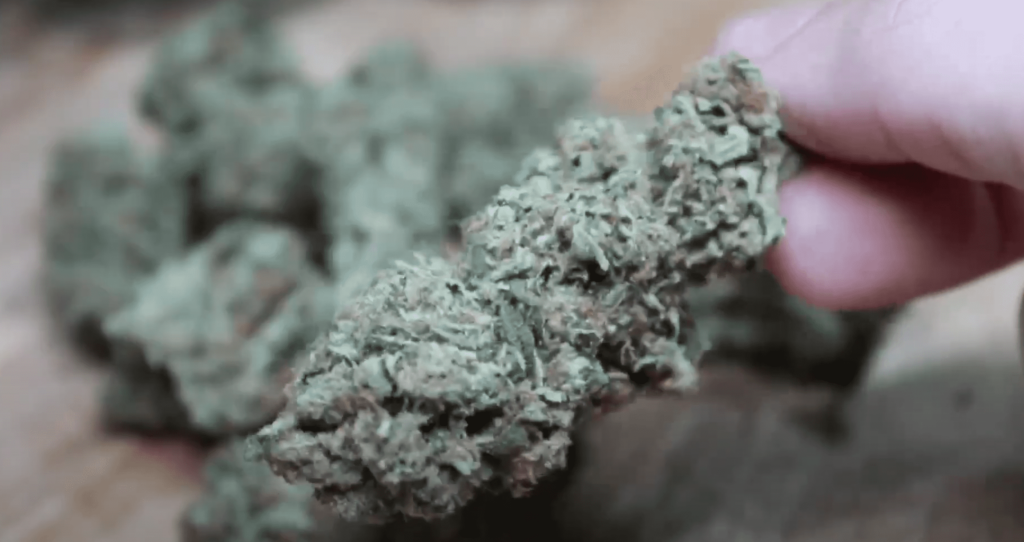 So THCA flower is essentially legal cannabis, but it's not technically…it's not legally cannabis because it contains very low levels of Delta-9 THC and Delta-9 THC is the primary active cannabinoid compound in cannabis, marijuana and hemp.
Delta-9 THC content is what legally differentiates hemp flower and illegal marijuana.
THCA flower is an interesting type of hemp flower though, because when you smoke the THCA, it turns into Delta-9 THC through a process known as decarboxylation. But we're not going to be smoking the THCA flower in this review. We're going to actually use it with our LEVO infuser to make edibles.
So THCA isn't infused with THCA, growers actually cultivate natural flower with low levels of Delta 9 thc and they do this by controlling the environmentals so they're able to produce a type of cannabis that has very low levels of Delta-9 THC, but high levels of THCA (THC acid), which is the precursor to Delta-9 THC in the plant.
When you make edibles with THCA flower, you will want to decarboxylate it. You will activate it through the decarboxylation process, and the LEVO infuser actually does the decarb through an easy setting.
It's a very low heat setting that activates the flower in the herb pod or decarboxylates the THCA flower turning THCA into Delta-9 THC.
Infusing Oil with Cannabis with the LEVO C
So I'm really excited to do this review. I've never used a machine like this before. I've made homemade edibles in the past, the conventional way using the stove top and the oven. But this is really exciting and I'm looking forward to making it. So let's just go ahead and dive in.
I am using almost 14 grams of the Pineapple OG flower and an electric grinder. If you're going to use an electric grinder be very careful since you can over grind the flower and it will fall through the herb basket in the infuser.
To get the ground up cannabis plant material into the LEVO I rolled it up in a giant pamphlet (like I was going to put it all into a giant joint), the herb nicely fell into the basket and it's about halfway in the container, so you could fit an ounce of ground up herb in the LEVO C.
If we were to use an ounce of herb, we would use four to five cups of oil, which I think is the maximum on this. And so for half an ounce of herb, we are using two and a half cups of oil which would probably be about the minimum.
Beginning the Activation Process (Decarboxylation)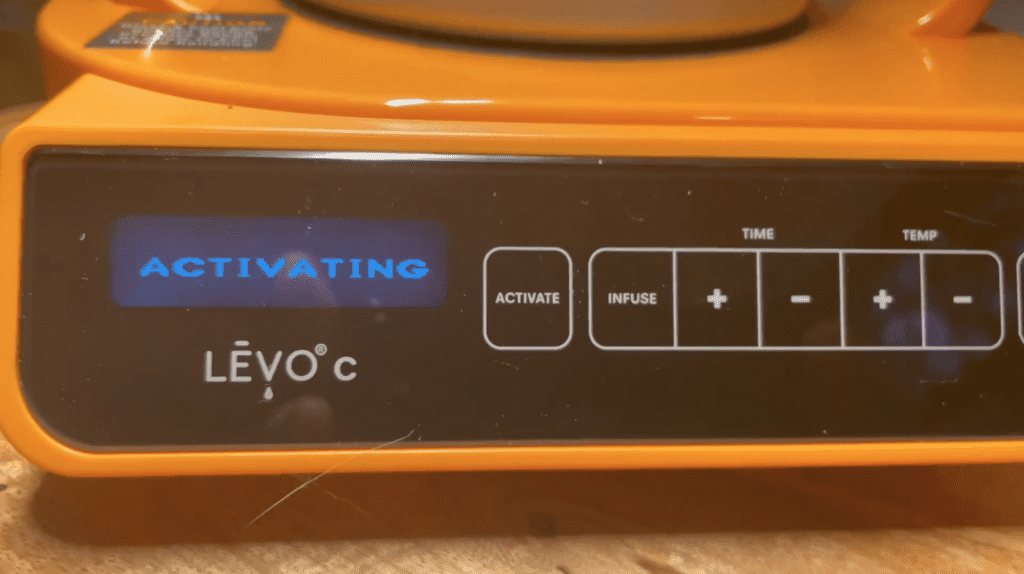 All right, so we have our flower prepared in our herbal infuser power pod and we have our machine plugged in and ready to go. We've got our coconut oil here ready to go. We're using a half ounce of Pineapple OG THCA flower, and we're going to go into the step one process of infusion, which is activating the flower through the decarboxylation process.
So essentially the decarboxylation process is going to convert the THCA into Delta-9 THC. This is what will make the oil have the psychoactive attributes in your final baked goods or other edibles, but if for some reason you do not want this then the activation would not be necessary. This also may be the case if you were not using cannabis, but instead infusing something like cooking herbs.
The activate setting on this batch herbal oil infusion machine is for use only with botanicals, and you should never activate them with oil, butter or any other base already in the basin.
We must remove the magnetic silicone stir that is on the bottom of the basin and add it back before you infuse.
Right when we turned on our LEVO C it sounds like a PlayStation. We select cycle 240 degrees at 45 minutes and press Start.
So it's going to take about 15 minutes for it to warm up, and then it's going to take about 45 minutes to activate, and then we're going to add our coconut oil and it will take another two and a half hours for that to infuse.
Activation Process Complete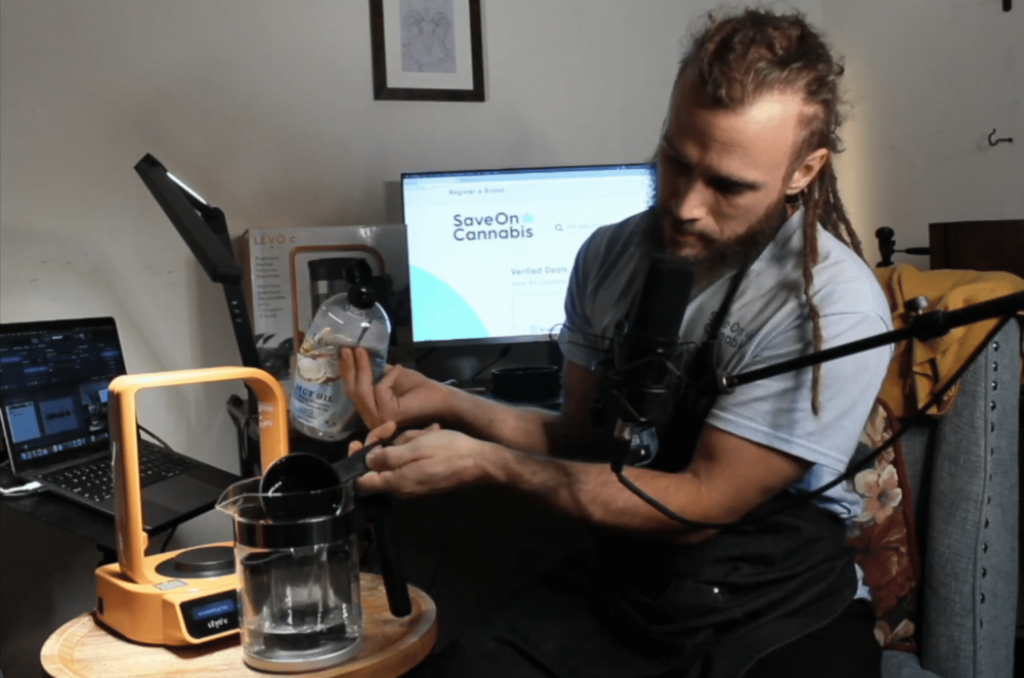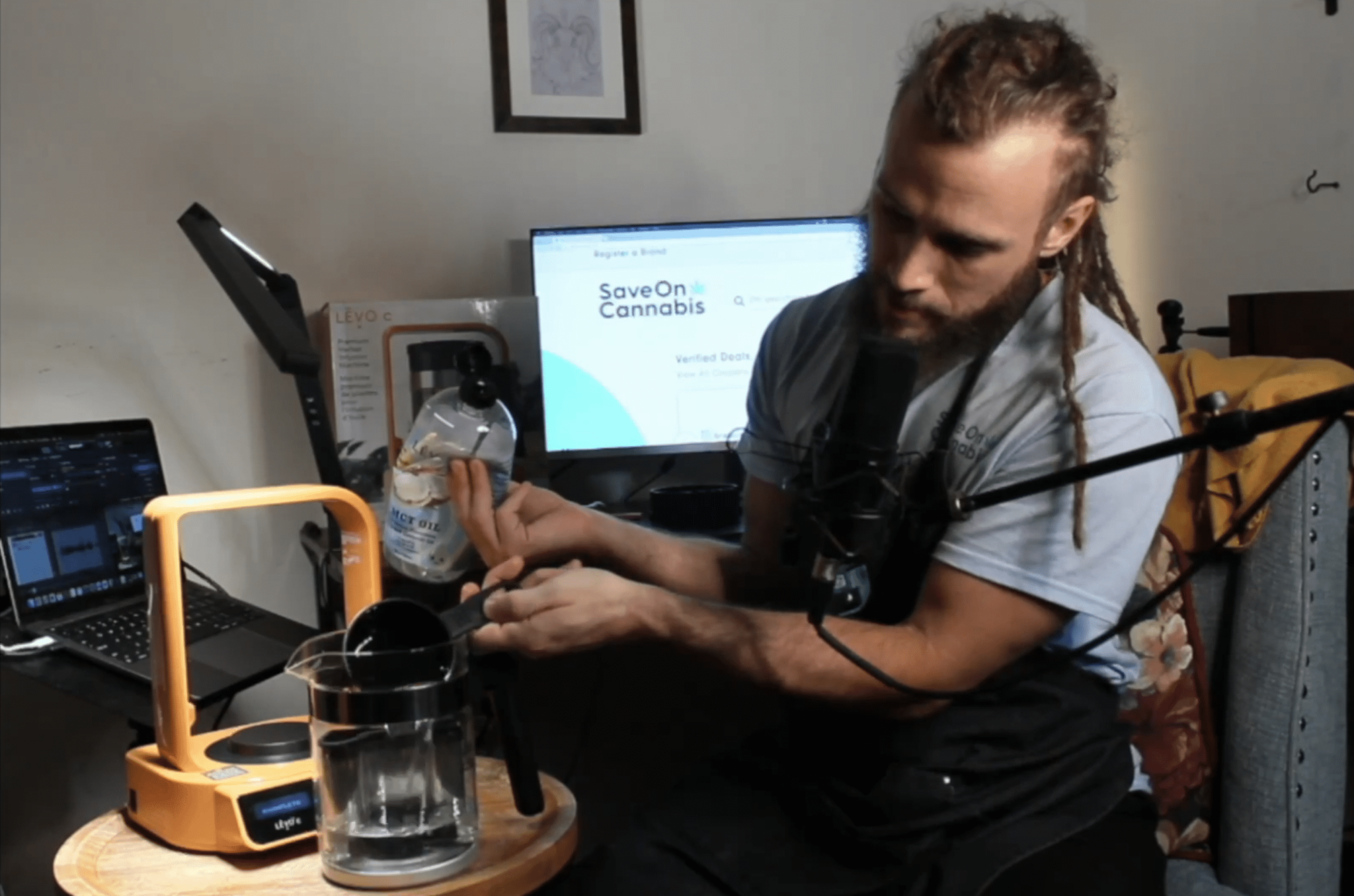 All right, so our activation process is complete. Everything seemed to go really well. It did about 15 minutes of warming up and then 45 minutes of activation, which was 240 degrees Fahrenheit. I didn't smell any burning or anything like that while the Levo C decarboxylates. 
The machine is a little bit warm around the bottom, but the machine is not hot at all.
I just kind of want to peek inside there. Everything is still pretty fresh and green. It hasn't been burnt or anything but there is a little buildup of moisture inside. So it has been heating up properly enough to activate it, but not enough to really burn it it seems like.
So now it's complete and the fan is still going because it's turned on and it's cooling off a little bit. I'm letting it cool off a little bit before I add the oil.
We're going to infuse the oil, and I have about half an ounce of flower in here. Typically for half an ounce of flower we would use about two cups of oil to infuse as it states one cup per seven grams or quarter of flower.
After adding the two cups of oil, I see that I need to add a little bit more oil because I want the flower to be completely submerged, I also want to make sure that I hit this minimum oil line. So to make sure that I'm using the machine properly and to its fullest capabilities, not too little oil, not too much oil, and just to see if I can get a really good batch.
Beginning Infusion Process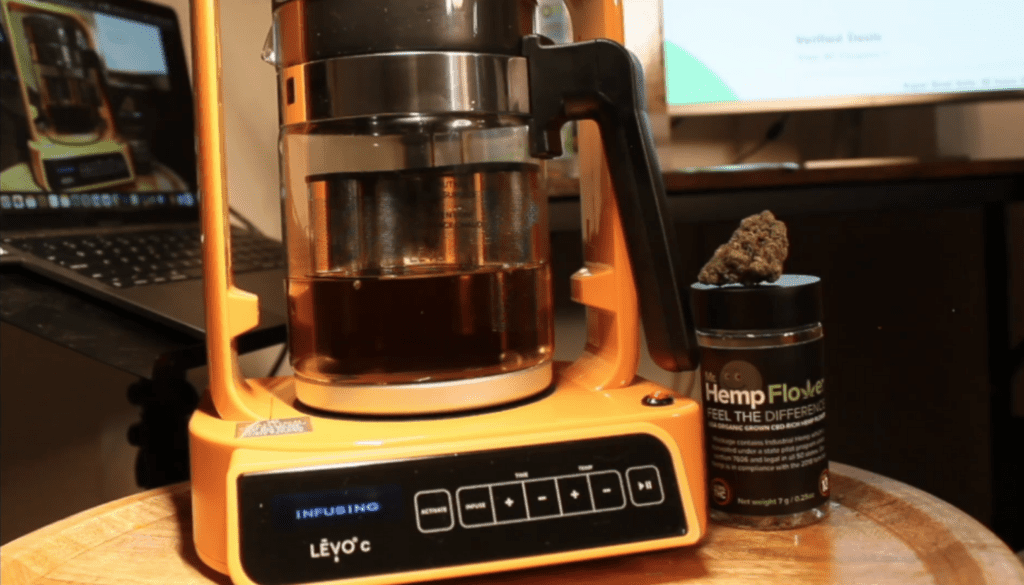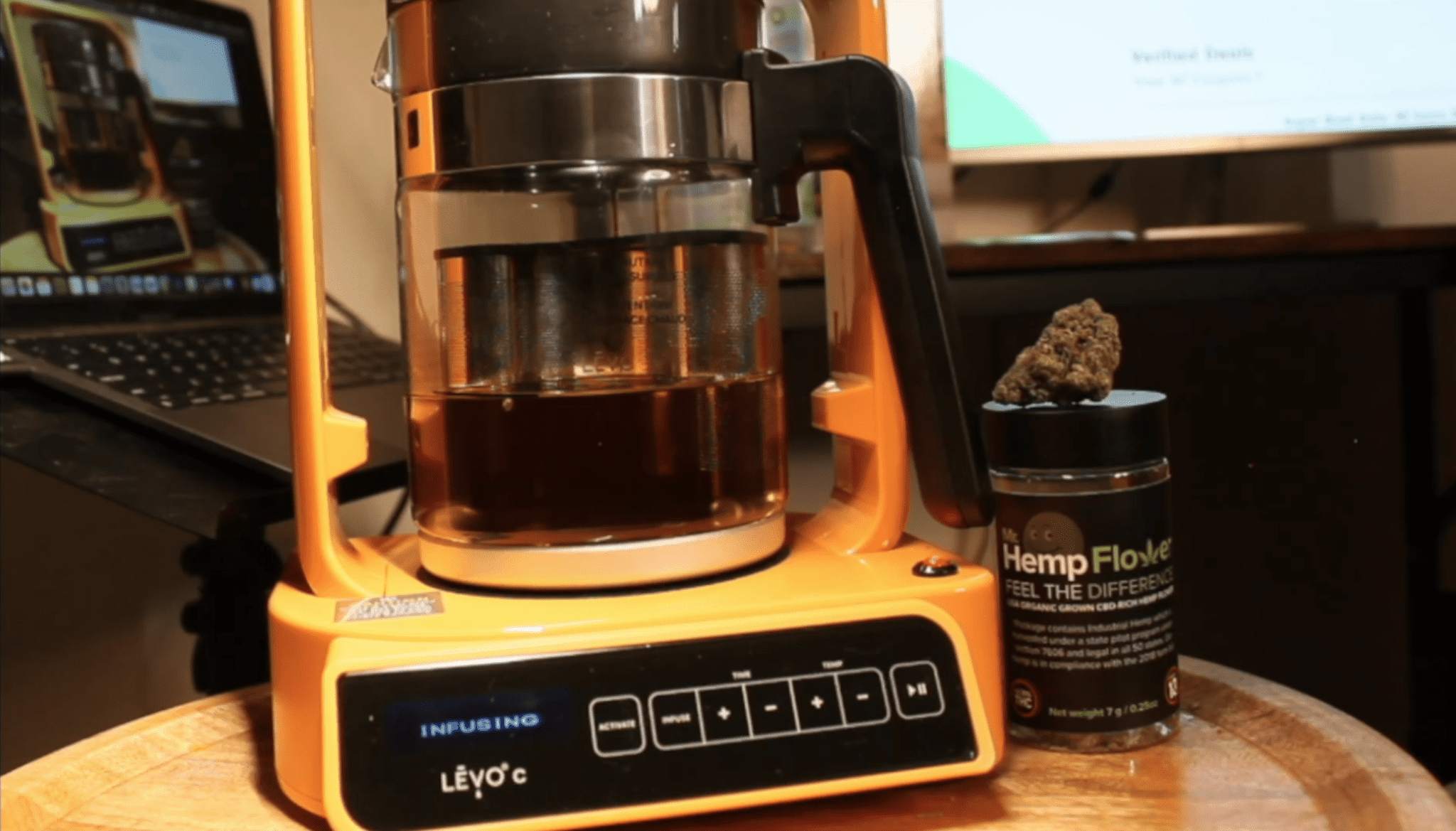 We'll turn it on and let that infuse for about two and a half hours at about 170 degrees Fahrenheit. Typically you want to do between 160 and 185 degrees Fahrenheit, so I'm going to choose 170, which is around in the middle of that, and hopefully the finished product will be some delicious pineapple infused coconut oil.
At this stage, we must add the magnetic stirrer back into the bottom of the basin. Make sure the device is not too warm before putting your hand in, I did mine pretty quick after and it was warm but better to be safe and wait.
LEVO sent me a 32oz bottle of coconut MCT oil that I will use for the infusion. I am using half the container since I need two cups (16oz). Big shout out to LEVO for sending me all the coconut oil.  You can decide whether you also want to use coconut oil, you can use avocado oil or other oils as well if you wish.
Half an ounce of flower and two cups of oil ended up slightly below the minimum line, so I ended up adding about another 2oz of oil.
The Pineapple OG THCA flower from Mr. Hemp Flower is super heady, super potent. I tried some of it already in a bowl, and it's honestly a little bit stronger than I thought it would be, and I wouldn't mind if this oil isn't too potent so not afraid of having to add a little extra oil to get to the minimum line.
I feel like Betty Crocker in this motherfucker. 🙂
Now I want to infuse, so I'm going to press infuse two and a half hours and at 170 degrees. So to begin all I do is press start and it begins warming up (will warm up for 15 minutes) and immediately the little spinner in there is spinning now. It's magnetically controlled and honestly it's pretty awesome.
About two and a half hours into the process the oil is a beautiful gold color.
Making Cannabis Gummies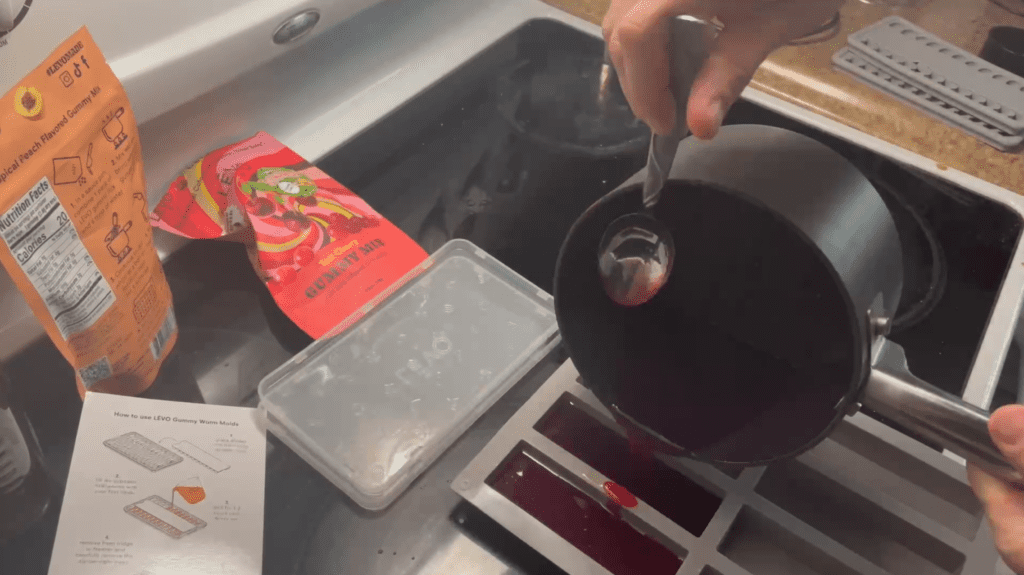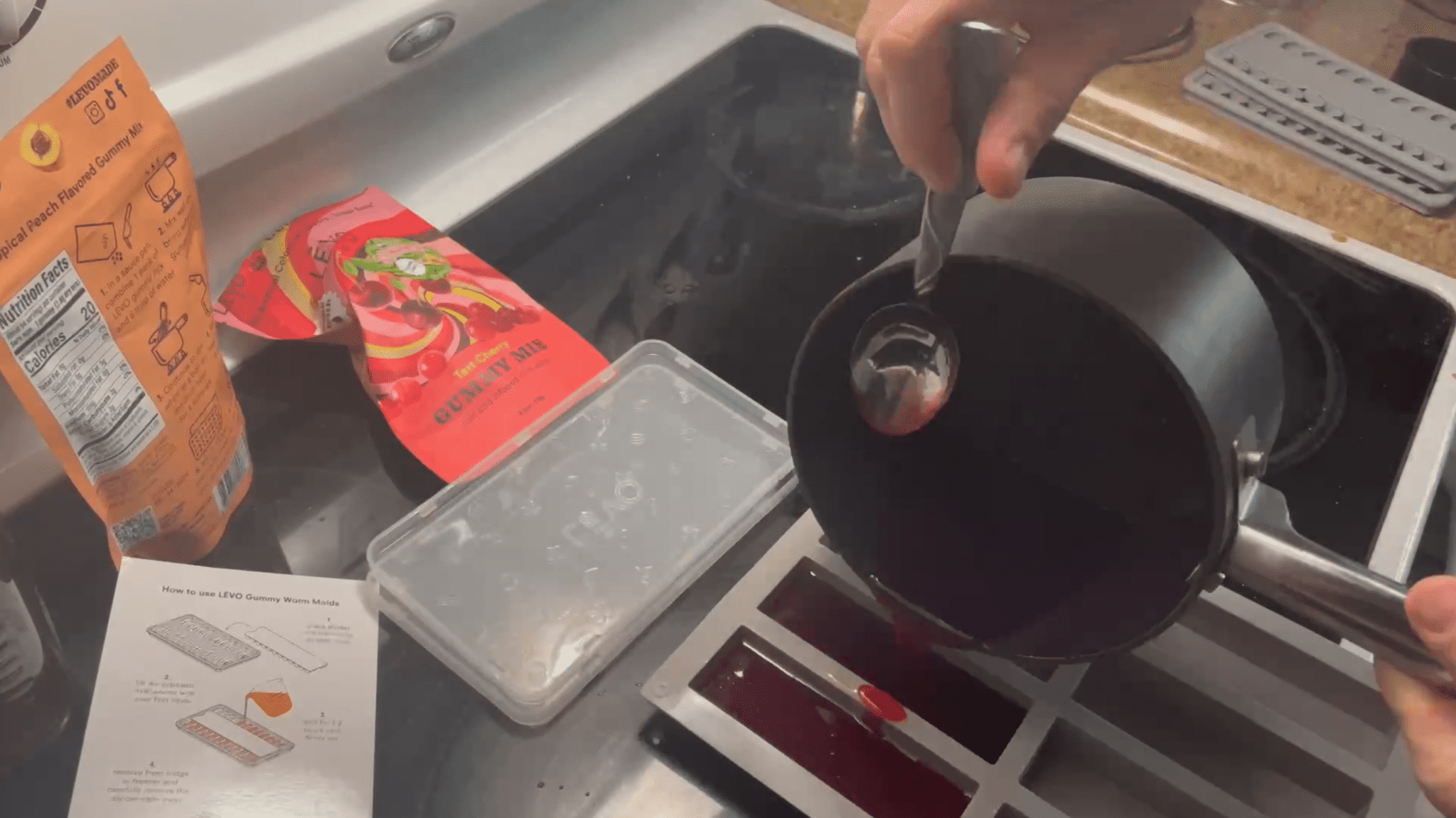 LEVO sent everything you need to start including a gummy mix that was really tasty, so I decided to make infused gummies, my first ever batch.
I used a tart cherry, sour sugar watermelon, and the blue raspberry sour sugar that they sent me to make gummies.
I was going to use the awesome gummy worm molds, but then I realized I don't really have anything at home to pour into it without making a hot mess. So I just used the wider candy bar molds that LEVO sent and they came out pretty well.
Each gummy probably has about four milligrams and I really like the gummy mix that Levo sent me. It tastes really good. It's all natural. They don't use any artificial flavors or preservatives. It's my first time making gummies ever. So there's a learning process here.
The machine makes it really easy to make the oil perfect for infusing. Making edibles is a different story. It's difficult in the kitchen sometimes if it's your first time ever making gummies. So mine came out pretty good, but these are really juicy and they have a strong texture. For me. The gummy was a little bit hard, but I think it's just because I made the gummies big.
The watermelon sour sugar is delicious. So Levo also sent a bunch of little bags that have their logo on them and if you used a little heat sealer you could clamp the bags down and seal them and then distribute your edibles to your friends and your family. I thought it was really cool that they send you a bunch of these things that you can package your edibles in for storage and presentation.
Once I get a measuring cup with a little pouring spout, I'll definitely use the two-tone gummy worm molds they provided but for my needs at least the chocolate bar molds worked fine this time around.
Overall Scoring for the LEVO C
PROS
Works with Larger Batches
Easy to Use/Automated
All In-One Activation/Infusion
Sleek Design and Aesthetic
LEVO Provides Excellent Edible Resources
CONS
Not Good for Small Batches (Look to the LEVO II or Lux for Smaller Batches)
A Bit Expensive (But Worthy of the Cost)
Infusion Instructions/Online Resources Could Be More Easily Accessible and Direct Regarding Time and Oil To Flower Ratios. Instructions Were a Bit Vague.
LEVO C Review Product Ratings
PRESENTATION • 100/100
Sleek, elegant, modern design with a vintage look.
RELIABILITY • 100/100
Works like a charm.
QUALITY • 100/100
Well built machine with quality stainless steel, machine washable parts.
FLAVOR • 95/100
Infused LEVO coconut oil came out amazing after 2.5 hours of infusion, but could've left it for longer. Instructions say 2.5 hours minimum, but I should've let it infuse for 3-4 hours for maximum potency and flavor.
VALUE • 90/100
Excellent herbal infuser, but it is a little expensive for the average consumer in regards to value. However, if you are making edibles and use oil regularly for a small business, this machine will pay for itself in one or two batches.
Final Thoughts on Using the LEVO C Large Batch Herbal Oil Infusion Machine
Throughout the process of making this infused oil, I really fell in love with the Levo C machine. I wasn't sure if it was just going to be an overrated oil warmer or something like that, but it really does streamline and automate the process of making infused oil.
Even for the process of decarboxylation of your herb, it manages that process and it's all automated and timed, and it's really nice and it creates a really, really great infused oil. It is really easy to clean and it's really easy to use, and it looks really nice on your countertop. The quality of the oil that came out from the THCA flower is amazing, it's truly beautiful.  In the end I was impressed Levo and love this machine.
And so you might be wondering, Aaron, I can just make infused oil at a home in my kitchen and why is it better with LEVO.
Why would I spend $250, even $300 on this machine?
Well, Lēvo C makes makes your life easier and more convenient and if you're making a lot of infused oil on a regular basis, once a month, or even if you're not making it that often (If you are make less oil consider the Levo 2 as well). This large batch machine will make your life a hundred times easier than all of the pots, pans, thermometers, timers and all these different things. To make a nice infused cannabis oil this machine does everything for you all at once, all you have to do is set the temperature and set the timer to what your preferences are with a super smooth easy push of the button.
Plus, it makes the whole decarboxylation process really streamline and efficient. You don't have to worry about damaging your product because it knows how to decarboxylate pretty much on its own. All the settings are automated and you can't change the decarboxylation setting.
So I would definitely say it's a hundred percent worth the money if you are looking to regularly making larger batches of oil, and if you are making oil regularly but at lesser amounts check out the LEVO II or LEVO Lux
One thing that I don't absolutely love with the LEVO machine at first was finding the right recipe of flower to oil and how potent the oil would be after I made it. So it took a little bit of time to research how to get the level of potency I wanted and try to understand it better, and I think LEVO could have provided a little bit more direct, easy to understand way to understand how to make your edibles and understand what their potency is.
So if you are tired of fooling around in the kitchen with lots of different pots and pans and utensils and cleaning and everything kind of getting covered in cannabis oil, then I would definitely recommend upgrading to this LEVO C machine.
I think that is going to make your life a lot easier and is really beautiful. It's beautiful to put on the countertops or just a store in your cabinet and break out once or twice a year whenever you want to make a whole batch of infused oil. Plus, I think it's really awesome that LEVO provides a whole suite of products that you can use to make your own edibles with and definitely will be giving a try.
So enjoy your Lēvo herbal infusions and thanks for reading my LEVO review! Also, make sure to check out the LEVO coupon code below or on the LEVO profile page here to save on any of your LEVO purchases.
Frequently Asked Questions (FAQs) for Levo C
What is the Levo C?
The LEVO C Large Batch Herbal Oil Infusion Machine is a home infusion machine designed to make infusing oils, butters, and honey with botanicals a quick and easy process for the true infüsiast. It has a streamlined design and a transparent dishwasher-safe glass chamber that offers 4x the capacity of the Levo II.
How much does the Levo C cost?
The Levo C is priced at $299.00, but you can always get a coupon code below this article or at the LEVO Infuser coupon page here.
What are the key features of the Levo C?
ACTIVATE Mode: The Levo C includes an ACTIVATE (also known as decarboxylation) mode to optimize potency.
Dishwasher Safe: All parts are 100% dishwasher safe and non-toxic.
Cost-Efficient: By infusing at home, you can save money compared to purchasing pre-made infused oils and foods.
Customizable: Precise time and temperature controls allow you to tailor your infuse settings.
Capacity: It has a 1-liter (7 cups) glass basin and includes a Jumbo Pod that holds 1 ounce of dry herbs.
What colors does the Levo C come in?
The Levo C is available in various colors including Licorice Black, Olive Green, Sky Blue, and limited editions like Satsuma Orange and Soft Lavender.
Is the Levo C easy to use?
Yes, the Levo C is designed for ease of use. It allows you to infuse large batches of oils, butter, honey, and vegetable glycerin with ease.
What is the warranty on the Levo C?
The Levo C comes with a 1-year warranty.
How does the Levo C compare to other Levo models?
The Levo C is designed for large batch infusions and has a capacity of 1 liter. It is ideal for small businesses or those who require larger quantities of infused products.
What are some popular add-ons for the Levo C?
You can purchase a Herb Press for $14.00 and a Jumbo Pod for $29.00 as add-ons.
Is the Levo C dishwasher safe?
Yes, all parts of the Levo C are dishwasher safe, making it easy to clean.
What are customers saying about the Levo C?
The Levo C has received high praise from customers for its ease of use, low odor during the decarboxylation process, and its large capacity.
How does the LEVO C Large Batch Herbal Oil Infusion Machine work?
The LEVO C Large Batch Herbal Oil Infusion Machine uses controlled heat to transfer cannabinoids and flavors from herbs into your infusions. It involves a simple process of loading your herbs, adding your oil and setting the time and temperature.
Is the LEVO C Large Batch Herbal Oil Infusion Machine worth it?
If you regularly use infused oils, butters, or honey, the LEVO C Large Batch Herbal Oil Infusion Machine is a worthwhile investment. It provides a convenient and efficient way to create large batches of potent and flavorful infusions
How does the LEVO C Large Batch Herbal Oil Infusion Machine ensure potency in infusions made?
The LEVO C Large Batch Herbal Oil Infusion Machine ensures potency in infusions by using a controlled and consistent heat process to infuse oils with the desired flavors and cannabinoids from herbs.  Also to make sure your oil is potent use their on site calculator.
Can the LEVO C Large Batch Herbal Oil Infusion Machine be used for making brownies and edibles?
Yes, the infused oils made with the LEVO C Large Batch Herbal Oil Infusion Machine can be used for making brownies and other edibles with ease.
Does the LEVO C Large Batch Herbal Oil Infusion Machine come with lēvo care protection?
Yes, the LEVO C Large Batch Herbal Oil Infusion Machine includes lēvo care protection to ensure a long shelf life and maintain the quality of your infusions.
Is the LEVO C Large Batch Herbal Oil Infusion Machine better for large batch infusions compared to other machines?
Yes, the LEVO C Large Batch Herbal Oil Infusion Machine is specifically designed for large batch infusions, making it a better option for those who need to produce larger quantities of infused oils.
Is the LEVO C Large Batch Herbal Oil Infusion Machine easier to clean than other machines?
Yes, the LEVO C Large Batch Herbal Oil Infusion Machine is designed to be easier to clean, providing a hassle-free experience after creating your infusions.  All LEVO devices our designed to be easy to clean.
How much herb can the LEVO C Large Batch Herbal Oil Infusion Machine handle in one batch?
The LEVO C Large Batch Herbal Oil Infusion Machine can handle up to 1 ounce of herb in a single batch, allowing you to create substantial quantities of infused oils.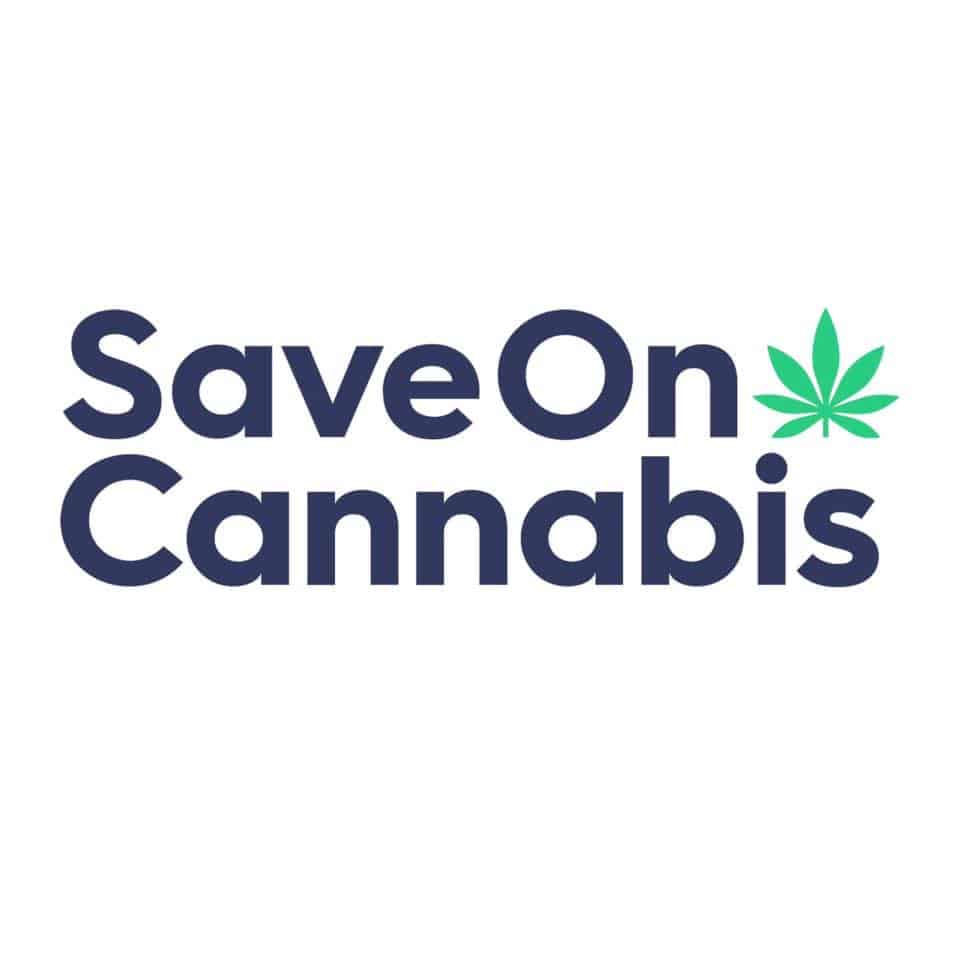 Save On Cannabis is the most trusted source for cannabis discounts and education information.  Vetted deals and clearly written articles to help you become a wiser consumer whether focused on the medical or recreational value of cannabis products.
Co Authors :
10% OFF site-wide LEVO coupon! Start infusing at home the easy way.
MedTerra review of the MedOil CBD Tincture 1000mg, organic, pesticide-free, NON-GMO product. Find out how it worked.
New to hash? Never tried CBD hash? In this IHL Sativa Black Hash review of our reviewers tests it out. See their first time experience.
See our Dixie Botanicals review of the CBD Orange Tincture. We test it on our anxiety. See how one of the original CBD brands ranks.