Big Sky Botanicals – Full Spectrum 750mg CBD Tincture Review
Jun 28, 2021 | Save On Cannabis
BIG SKY BOTANICALS
Product Review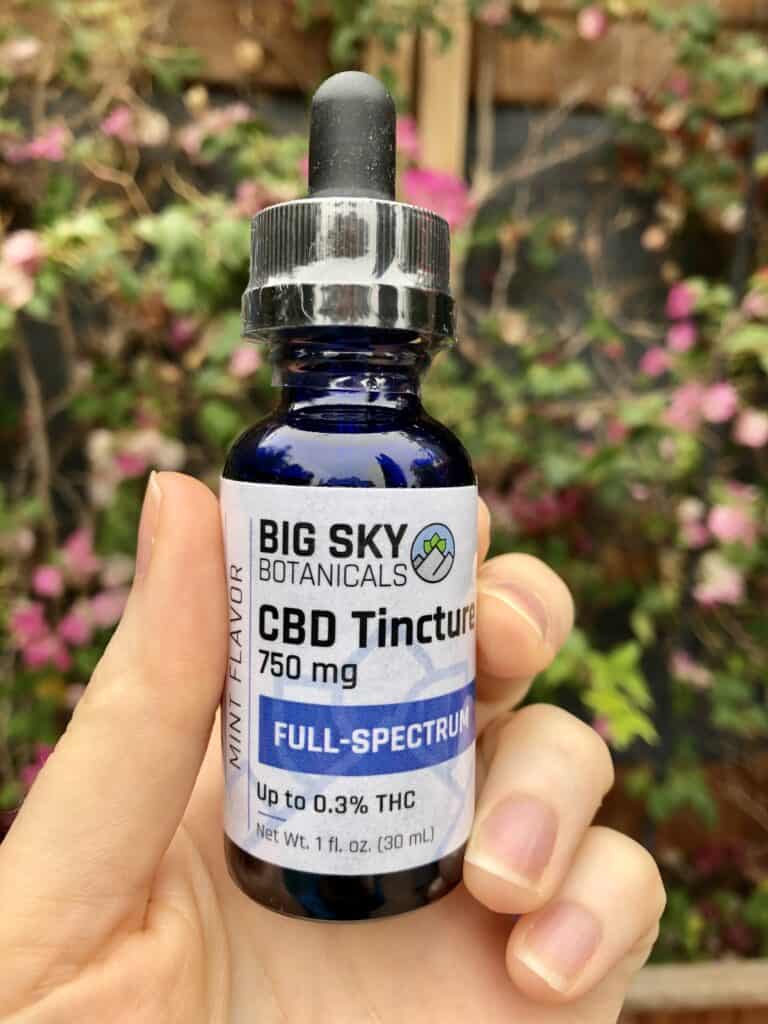 Brand Overview: BIG SKY BOTANICALS
Big Sky Botanicals' is a company committed to creating superior products and educating its customers on how CBD can benefit them the most. The website is filled with useful information for newbies like a Beginner's Guide to CBD and a blog with articles that cover the effects of mixing CBD and alcohol, CBD recipes, and why the company doesn't make medical claims about their products. Big Sky Botanicals offers savings to new, registered, and subscribed customers. The company offers products made with broad and full-spectrum organic hemp. They utilize chromatography, a new fancy way of removing THC as well as nano emulsification to boost product effectiveness. All of Big Sky Botanicals products are lab tested for purity, potency and you can rest assured there are no artificial flavors, colors, or toxins in anything. The company has a diverse array of products ranging from softgels, tinctures, gummies, balms, and dog supplements. And if you're not sure what to get, check out Big Sky Botanicals sample packs before deciding if you want to commit to something more.
Products: Softgels, Oil Tinctures, Hydro Tincture, Gummies, Balm, Dog Treats, Sample Packs.
Price Range ($-$$$$): $$$
---
About BIG SKY BOTANICALS FULL-SPECTRUM CBD TINCTURE – 750 MG (MINT)
This tincture from Big Sky Botanicals contains 750 mg of full-spectrum CBD which has less than 0.3% THC and is filled with a variety of cannabinoids like CBDA, CBN, CBG, CBC, Delta-8 THC, CBDV, THCV, and so much more. By combining organic hemp with grape seed oil and MCT oil, the positive effects of the CBD will be carried more efficiently to your bloodstream. This particular tincture is flavored with peppermint oil and stevia to hide any of the bitterness from the hemp. Each serving (dropper) contains 25 mg of CBD but if you're looking for a higher potency, Big Sky Botanicals offers this tincture with 1,500 mg for a serving of 50 mg.
Because this tincture is full-spectrum, it is replete with terpenes and cannabinoids which create the entourage effect. This essentially means that all the different components of the hemp plant work together to boost effectiveness. A 1-ounce bottle contains 30 servings and although the company makes no medical claims about this product, they say it can possibly help you de-stress, sleep, and find relief from aches and soreness. To use, shake the bottle and use the dropper to place some of the tincture underneath your tongue. Hold the tincture there for about 60 seconds to allow for it to be absorbed by your mucous membranes, then swallow.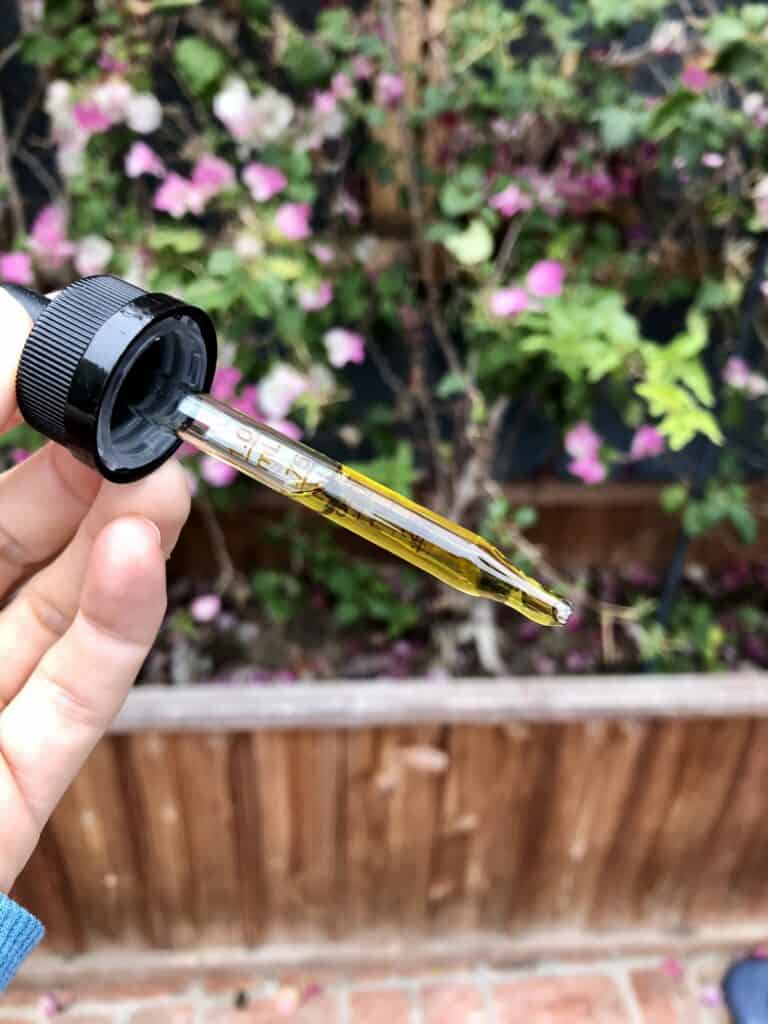 ---
BIG SKY BOTANICALS FULL-SPECTRUM CBD TINCTURE – 750 MG (MINT) Specifications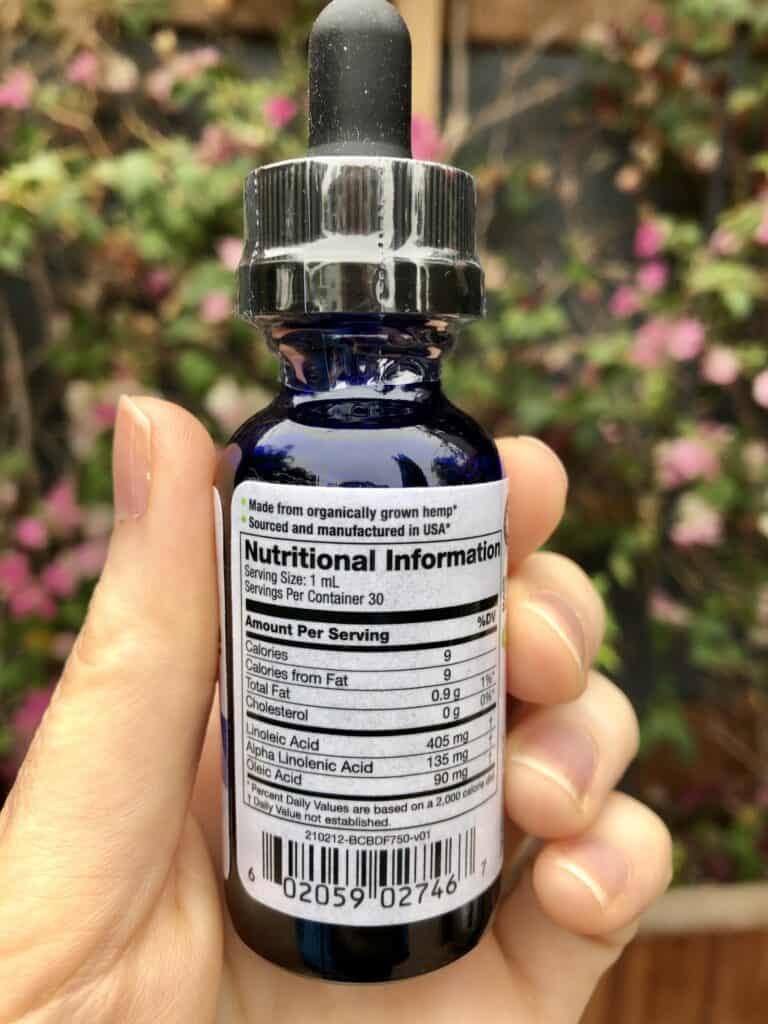 750 mg CBD
30 servings per bottle
25 mg CBD per serving
9 calories per serving
0.9 g fat per serving
0.9 g fat per serving
135 mg Alpha-Linolenic Acid per serving
90 mg Oleic Acid per serving
Up to 0.3% THC
Pesticide Free
Solvent Free
Non-GMO
Vegan-Friendly
Kosher Certified
1 fl oz (30 ml)
Ingredients: Grape Seed Oil, Full-Spectrum CBD Oil, Hemp Seed Oil, Medium-Chain Triglycerides (MCT Oil), Peppermint Oil, Stevia
---
How We Tested the BIG SKY BOTANICALS FULL-SPECTRUM CBD TINCTURE – 750 MG (MINT)
I haven't tried anything from Big Sky Botanicals so I was excited to try their full-spectrum tincture. I wasn't sure how much to take since it had been a while since I used CBD, but luckily the company offers clear dosing instructions. For those with less severe needs they recommend starting with 6.25 – 25 mg of CBD, and for those with more needs, they suggest taking 25 – 50 mg. I started with half a dropper for about 12.5 mg of CBD, and over a couple of weeks, gradually added more until I was taking a full dose. I am in the midst of finals and was hoping the CBD would help me de-stress and find some focus.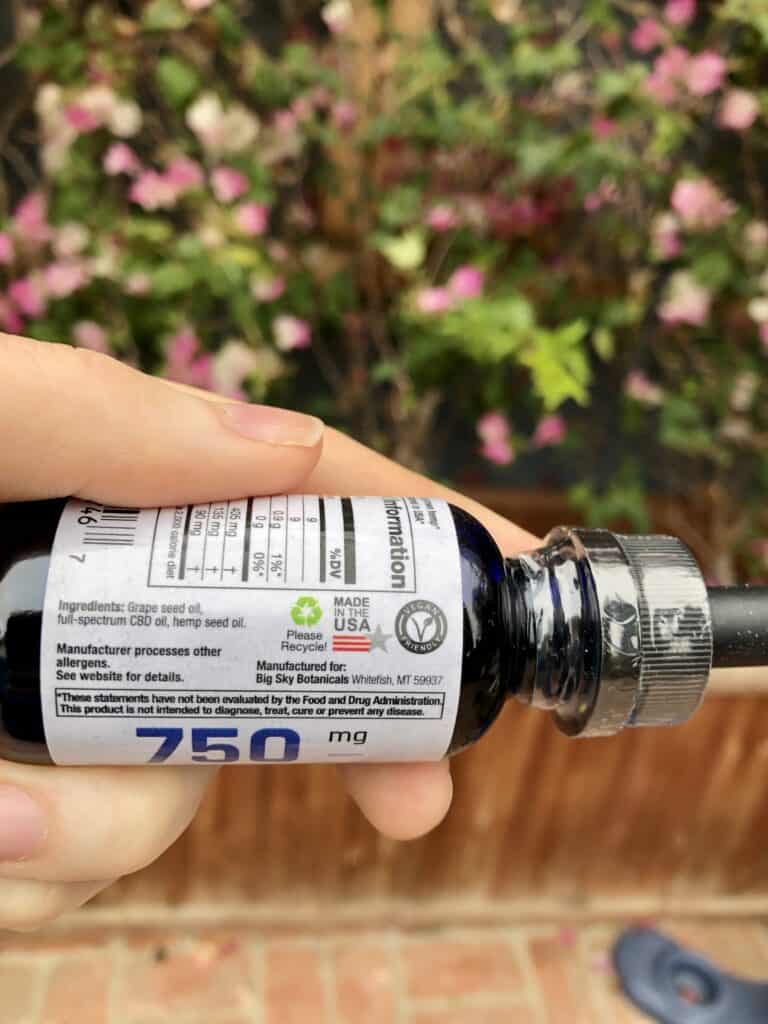 ---
How the BIG SKY BOTANICALS FULL-SPECTRUM CBD TINCTURE – 750 MG (MINT) Worked for Me
This Big Sky Botanicals Tincture tastes minty fresh. The peppermint oil and stevia work together to hide the bitter hempy flavor that plagues so many tinctures. The company's broad-spectrum CBD tincture is flavored with orange oil, which I'm also excited to try. I'm sure it's going to be delicious!
Taking this tincture regularly helped me feel more at ease. I found I was calmer which made it easier to focus on the task at hand. With its effectiveness and great flavor, I will continue to use this tincture.
---
Useful and Unique Things to Know About BIG SKY BOTANICALS FULL-SPECTRUM CBD TINCTURE – 750 MG (MINT)
There's a lot of debate about whether or not CBD can help with medical issues. That's why I was appreciative to read Big Sky Botanical's blog about why they don't make medical claims. As someone with health issues, I'm wary of any product that says it can cure sleep issues, anxiety, or pain. Even though a couple of doctors have recommended I try CBD, they admit to not knowing that much about it. At this point, CBD is more in line with a folk remedy than something you'd buy at CVS or Rite Aid. Big Sky Botanical informs its customers to ignore the hype and "sweeping claims" about CBD as a cure-all because it can be dangerous, especially if you have real health issues. While CBD can't cure specific diseases, it can help take the edge off certain symptoms. Big Sky Botanicals doesn't claim their products cure arthritis or insomnia but they do claim their products might bring some relief.
---
BIG SKY BOTANICALS FULL-SPECTRUM CBD TINCTURE – 750 MG (MINT) Ratings
In the next sections gradings from 0-100 on our review, these grades add up to give the product's overall score.
PRESENTATION • 90
The bottle contains all the important information except dosing suggestions. Go to the website for that.
RELIABILITY • 100
Effective.
QUALITY • 100
All-natural ingredients.
FLAVOR / SMELL / or EASE OF USE • 100
Minty fresh flavor.
VALUE • 85
Average price. You can find products like this for more, but also less.
---
PROS of the BIG SKY BOTANICALS FULL-SPECTRUM CBD TINCTURE – 750 MG (MINT)
Effective
Natural
Good flavor
Easy to use
Vegan
Kosher
Non-GMO
CONS of the BIG SKY BOTANICALS FULL-SPECTRUM CBD TINCTURE – 750 MG (MINT)
You can find cheaper tinctures that are just as good.
---
How BIG SKY BOTANICALS FULL-SPECTRUM CBD TINCTURE – 750 MG (MINT) Stacks Up Against the Competition
Big Sky Botanicals Full-Spectrum CBD Tincture is a great product that costs about as much as most other similar hemp oils on the market. With so much competition, however, a great product needs to be sold at under average prices to make me sit up and pay attention. There are just so many CBD tincture options now from online sellers like Big Sky to stores you can go to in-person that it makes it hard for a product to stand apart. This product might be just as good as others I've tried, but I've found several that cost a lot less. To stand out as a better option, I recommend lowering the price.  We have been informed that Big Sky Botanicals offers the "Charter Buyer Club" which is a loyalty program, where they offer 10%, 15%, and 20% off for life for their customers as they place orders, view it here to save.
---
Saving Money with Our Verified BIG SKY BOTANICALS Coupons
Save money by using our verified CBD Tinctures coupons here at Save On Cannabis, the world's largest online cannabis coupon code directory.
---
Disclosure: I received these products gratis so that I could try them and then share my honest opinion with the SOC community. I am employed by Save on Cannabis to write honest reviews and provided a flat rate payment for the writing of the review. SOC may receive recurring affiliate payments for purchases made based on this content.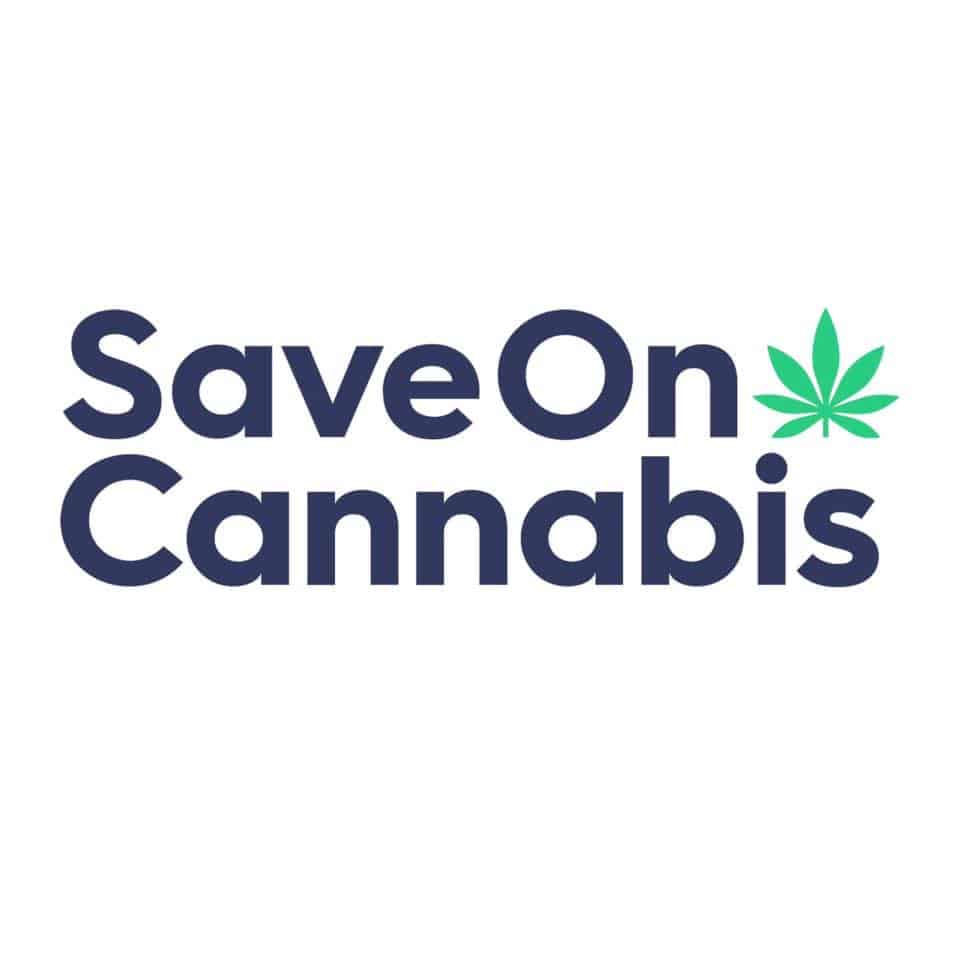 Save On Cannabis is the most trusted source for cannabis discounts and education information.  Vetted deals and clearly written articles to help you become a wiser consumer whether focused on the medical or recreational value of cannabis products.
Save on Big Sky Botanicals
Unflavored CBD concentrate to vape from iHemp and sold by Pure CBD Vapors. We use it for a week to test out its value in this iPure review.
CBD Gummies are one of the most popular options, see in this Hempzilla CBD Gummies review if these are the ones you should buy.
We got our hands, feet and muscles on the Social CBD Muscle Rub. Find out if our reviewer will make this her go to topical.