Cannabis Life Review: Delta-8 Gummies
May 17, 2022 | Save On Cannabis
Delta 8 THCDelta 8 THC CandyDelta 8 THC Gummies
Cannabis Life Delta-8 Gummies
29.99
Pros
Great Price for the Amount You Get
Yummy Flavors That Hide the Taste of Hemp
Gluten-Free
Vegan Ingredients
Cute and Informational Packaging
Great Cerebral High
Website is well-Designed and Informative
CANNABIS LIFE
Product Review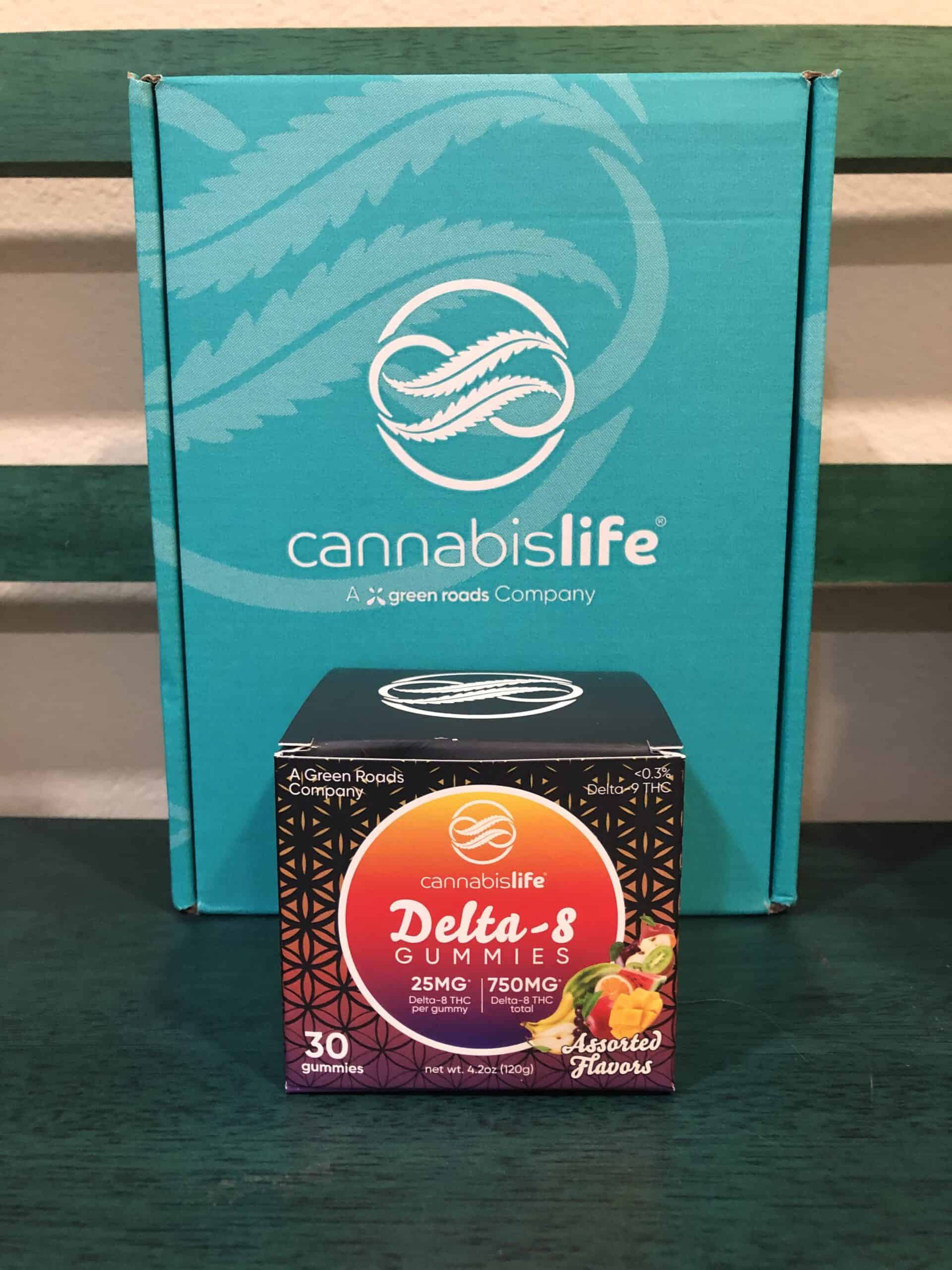 Brand Overview: CANNABIS LIFE
Purchase this item at Direct CBD Online with the coupon below.
Cannabis Life promises a Delta-8 product you can trust. Delta-8 is a psychoactive component of the cannabis plant, and an isomer of THC. The company has hired licensed pharmacists to ensure a contaminant-free product accurately labeled so consumers can rest assured that they're taking exactly what they expect. Independent labs test every batch to make certain you're getting the quality and purity you deserve. The company promises to create products they'd be happy to share with their friends and family, and to make a brand that has a lasting quality with accessible lab reports, honest labels, and great flavors. According to the Cannabis Life website, Delta-8 THC "may cause a cerebral euphoria" and has a more mild high than Delta-9 THC, which is the more common psychoactive ingredient you'd get at your local dispensary. Because it is psychoactive, it's important to keep your Delta-8 products away from children and pets.
Products: Delta-8 Gummies, Delta-8 + CBD Oils, Delta-8 Softgels, Delta-8 Cartridges
Price Range ($-$$$$): $
---
About CANNABIS LIFE DELTA-8 GUMMIES
Cannabis Life's Gummies contains 30 pieces of candy each filled with 25 mg of Delta-8 THC and coming in assorted flavors like Mango Twist, Pink Paradise, and Berry Blast. Each container is lab tested and certified for quality, offering accurate dosing and freedom from contaminates. The gummies are gluten-free and vegan. The company recommends 1 gummy per 24-hour period. Because these gummies contain an isomer of THC, they will get you high, so don't take it if you're driving or need to take a drug test for work. Although I tested the assorted gummies, you can also purchase this product with the same dosage, but in your preferred flavor.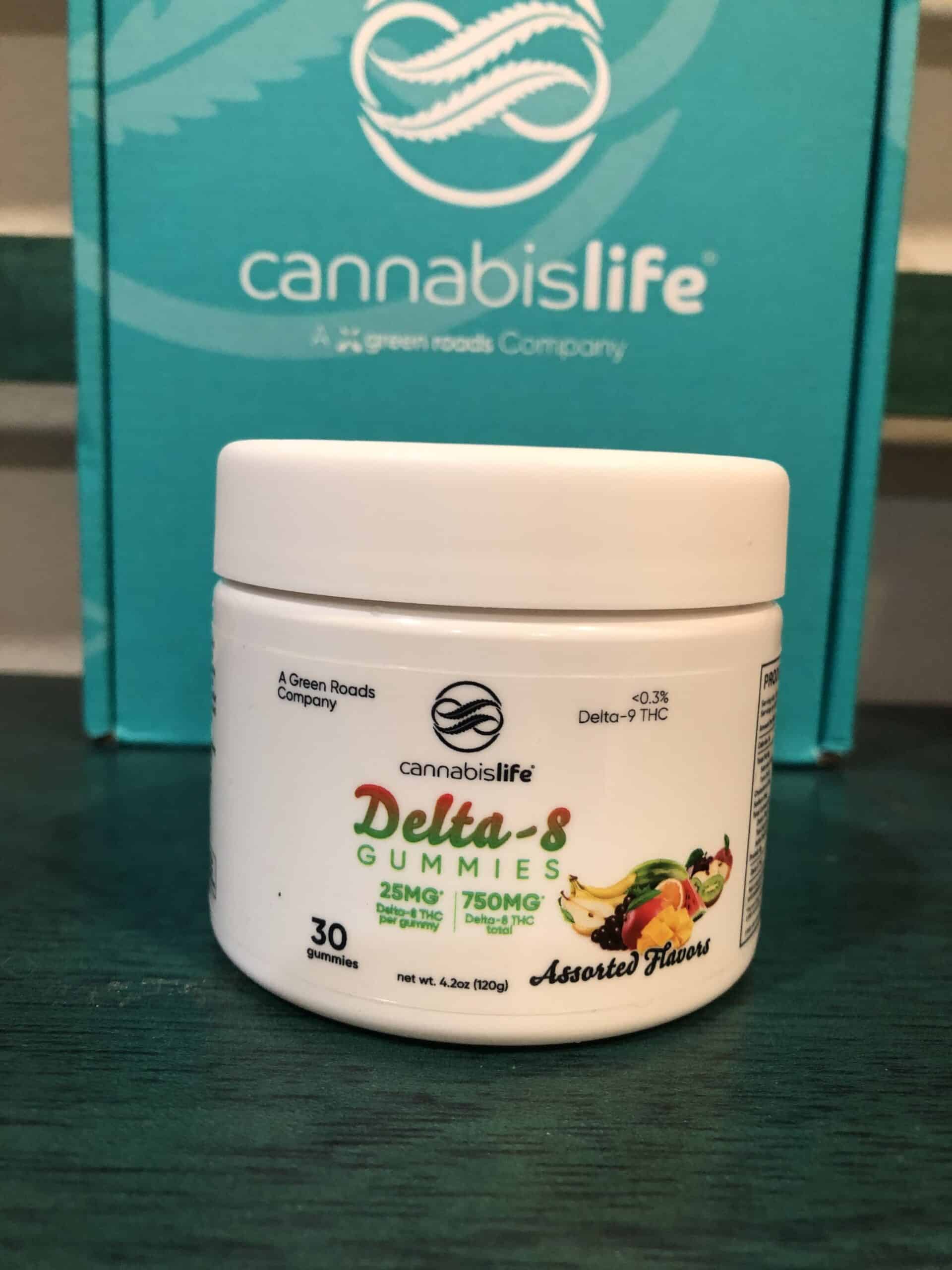 ---
---
How We Tested the CANNABIS LIFE DELTA-8 GUMMIES
According to the Cannabis Life website, Delta-8 THC can cause "cerebral euphoria" no doubt because the isomer comes from the Sativa plant. I've always found the head high great if I want to boost my creativity so I was excited about taking one of these gummies and working on some writing projects. When I'm not working or taking classes, I enjoy writing screenplays or short stories, so I thought I'd spend my day off with these gummies and spend some time on my hobbies to see if it would unlock the creative juices. I tried one of the mango-flavored gummies for a total of 25 mg of Delta-8 THC, and settled onto my couch to work on a short story.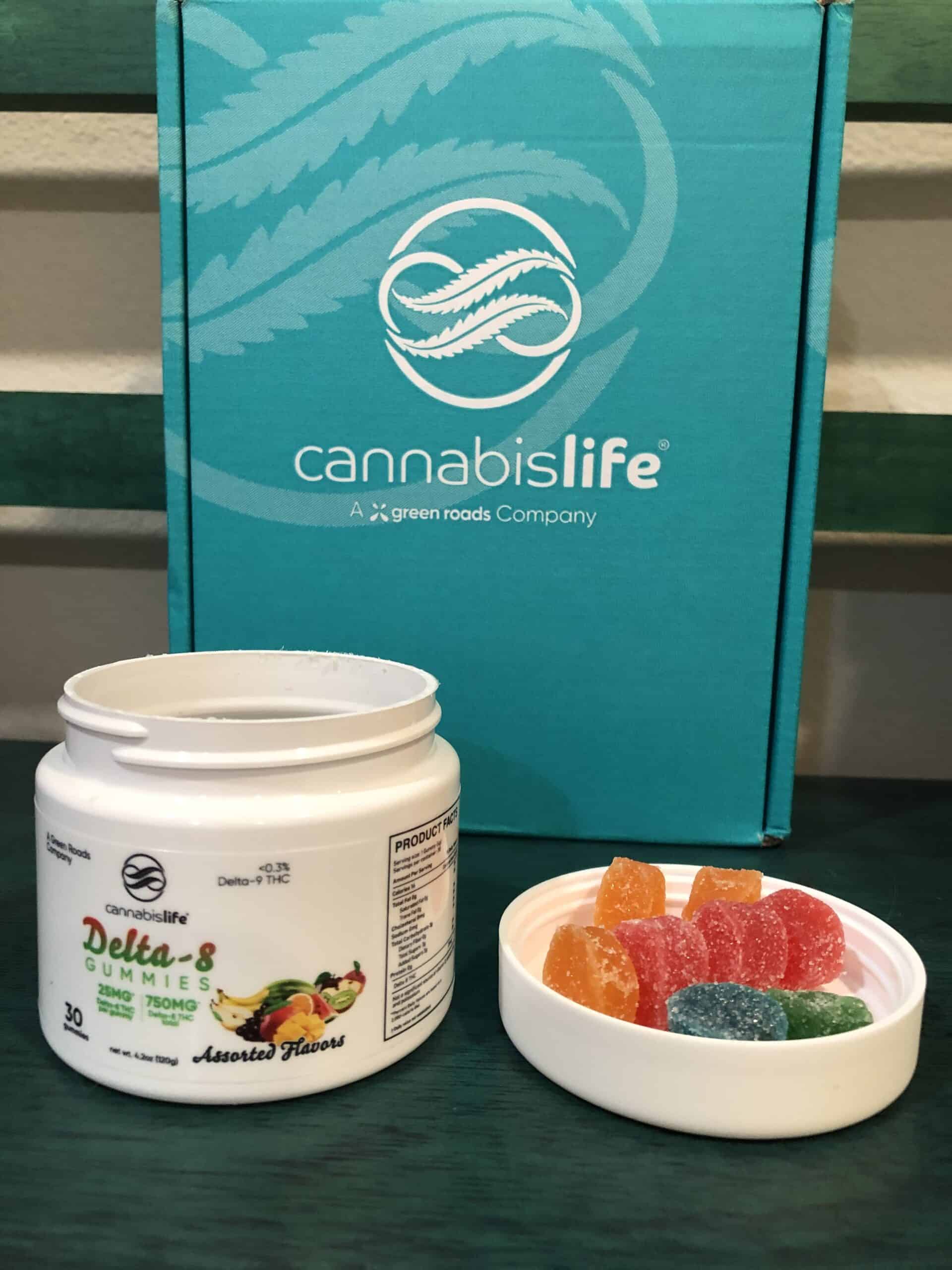 ---
How the CANNABIS LIFE DELTA-8 GUMMIES Worked for Me
I started to feel the cerebral high in about thirty minutes, sharpening my focus and making me feel happy and carefree. I can certainly see how these gummies might help someone feeling depressed or anxious. My creative neurons were fired up, and I wrote for hours, exploring the world of the story as if I'd been transported there. The Delta-8 gummy helped me come up with an ending I'd been struggling to find, opening up my mind to alternative twists and turns easier than it normally does. While I don't recommend working on creative projects high if I was in the revision or editing stage of the writing process, as some of my ideas were all over the place, it was a great way to draft out something and come up with new ways of thinking about the story. I would recommend using this product if you want to brainstorm or write a rough draft because it unlocks creativity and boosts focus. I will definitely be using this product again the next time I want a chill day to be creative, go on a hike, or watch a funny movie.
---
Useful and Unique Things to Know About CANNABIS LIFE DELTA-8 GUMMIES
Delta-8 THC isn't the same as CBD or Delta-9 THC, which is the psychoactive component found in most products that get you high. It's best described as a milder high, not quite as mild as CBD which is non-psychoactive, but not as strong as Delta-9. Some people would describe Delta-8 as half as potent as Delta-9, but you still should reserve caution when taking these gummies, especially if you're not a regular user. Both Delta-8 and Delta-9 attach to the same receptors in the brain, but most Delta-8 comes from the hemp plant, which contains less than 0.3% THC while most Delta-9 comes from the marijuana plant, which contains more than 0.3% THC, thus explaining the difference in strengths.
---
CANNABIS LIFE DELTA-8 GUMMIES Ratings
In the next sections gradings from 0-100 on our review, these grades add up to give the product's overall score.
PRESENTATION • 100
Informative packaging.

RELIABILITY • 100
Effective.
QUALITY • 100
High-quality gluten-free and vegan products.
FLAVOR / SMELL / or EASE OF USE • 100
Delicious flavors.
VALUE • 100
Great deal.
---
PROS of the CANNABIS LIFE DELTA-8 GUMMIES
Great price for what you get.
Yummy flavors that hide the taste of hemp.
Gluten-free
Vegan ingredients
Cute informational packaging
Great cerebral high
Website is well-designed and informative
CONS of the CANNABIS LIFE DELTA-8 GUMMIES
NA.
---
How CANNABIS LIFE DELTA-8 GUMMIES Stacks Up Against the Competition
I've only tried one other product that contained Delta-8 THC, and while both that product and this one tasted great and were effective, this one costs much less. While the other product cost only $10.99 for 100 mg, (which is still a good price), this one costs $29.99 for 750 mg, which is an almost unheard of deal. Stock up on your Cannabis Life Delta-8 Gummies now before they realize they can charge so much more.
---
Saving Money with Our Verified CANNABIS LIFE Coupons
Save money by using our verified Cannabis Life Coupons here at Save On Cannabis, the world's largest online cannabis coupon code directory.
---
Disclosure: I received these products gratis so that I could try them and then share my honest opinion with the SOC community. I am employed by Save on Cannabis to write honest reviews and provided a flat rate payment for the writing of the review. SOC may receive recurring affiliate payments for purchases made based on this content.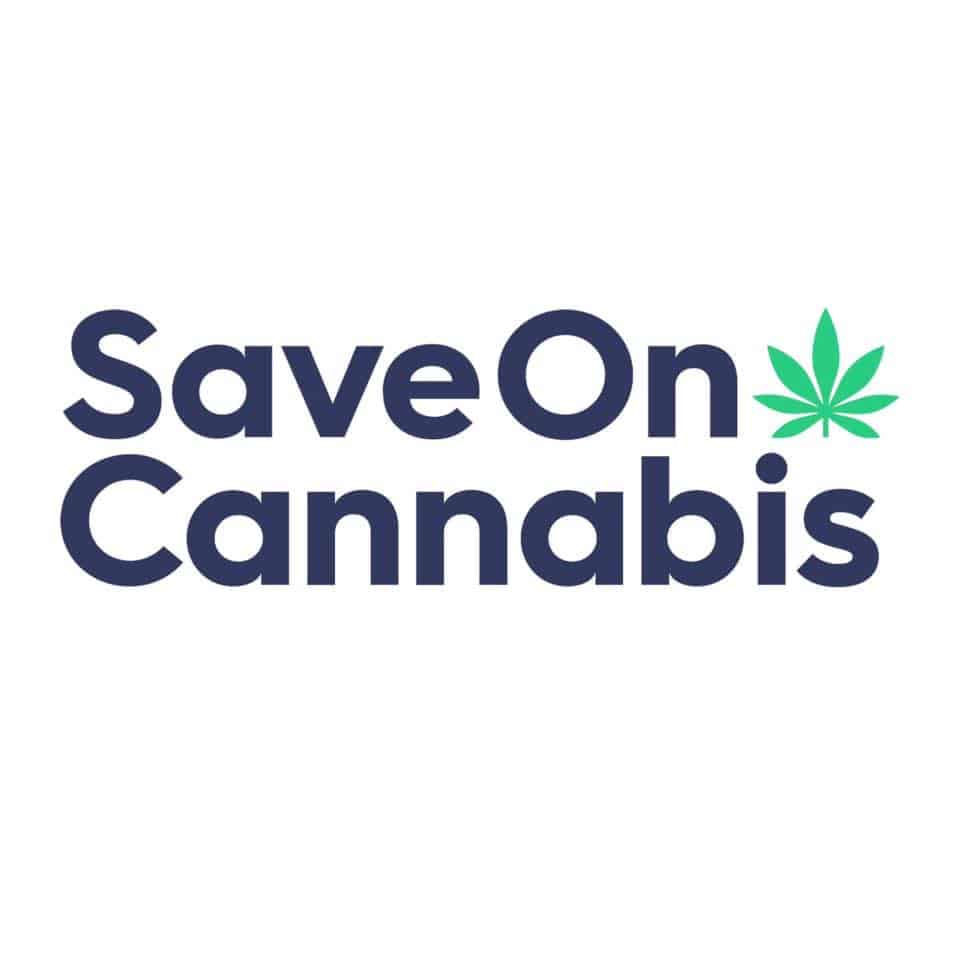 Save On Cannabis is the most trusted source for cannabis discounts and education information.  Vetted deals and clearly written articles to help you become a wiser consumer whether focused on the medical or recreational value of cannabis products.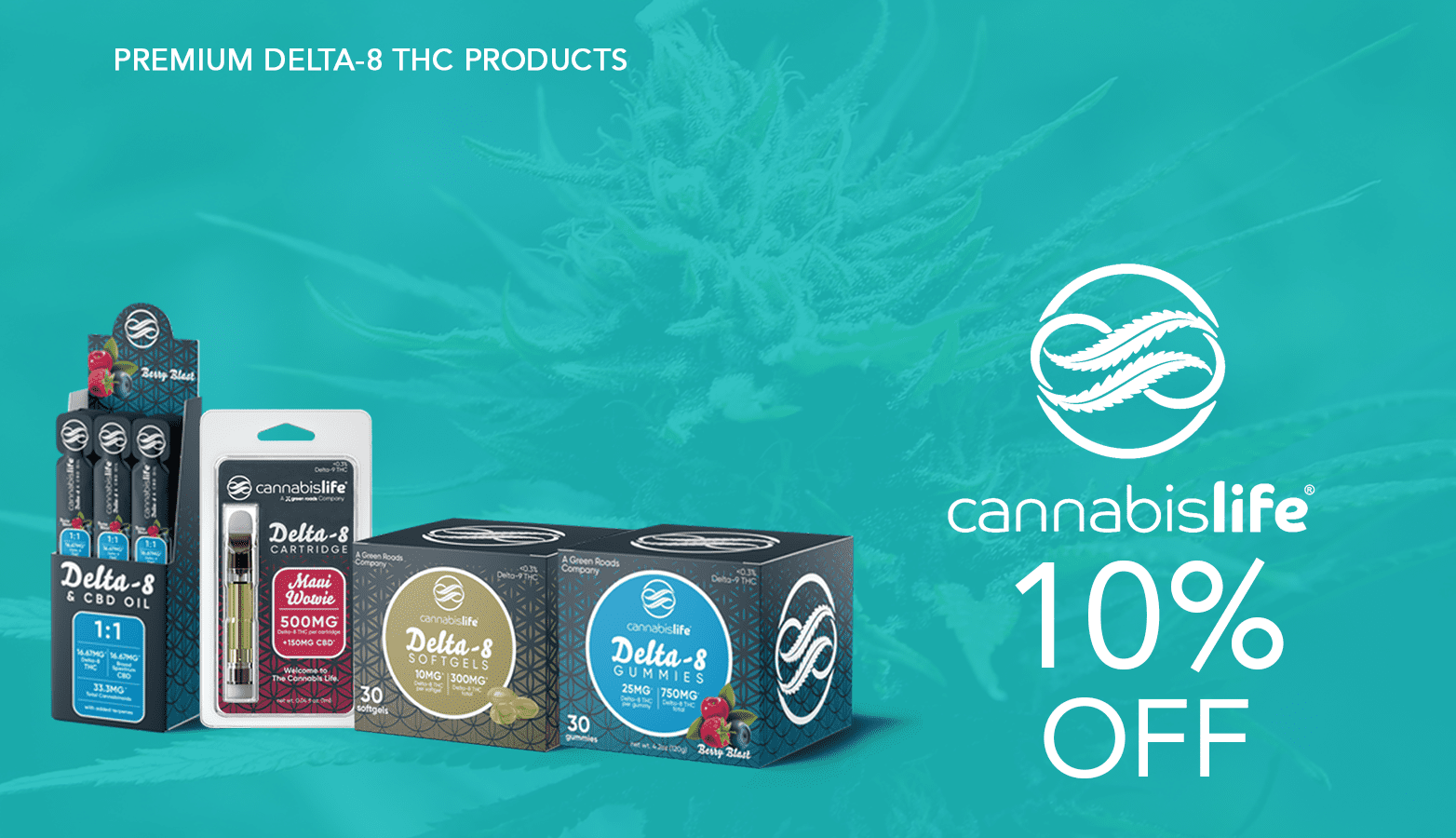 10% OFF at Cannabis Life site-wide! Premium Delta-8 THC Products, made for YOU.
In this CBDistillery review we need more sleep, with pain and insomnia, we are hoping this CBN & CBD Sleep Tincture does the trick.
We were one of the first to receive the Dr. Dabber - Boost: EVO to test out. See in our Dr. Dabber review if you should buy it.
In these crazy days, how many of us could use a boost of energy with a sense of mental calm? Let's see if the Sunday Scaries Yolo Shot works.