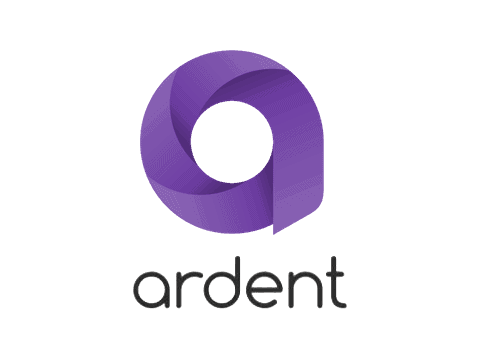 Ardent Coupons
Shipped to You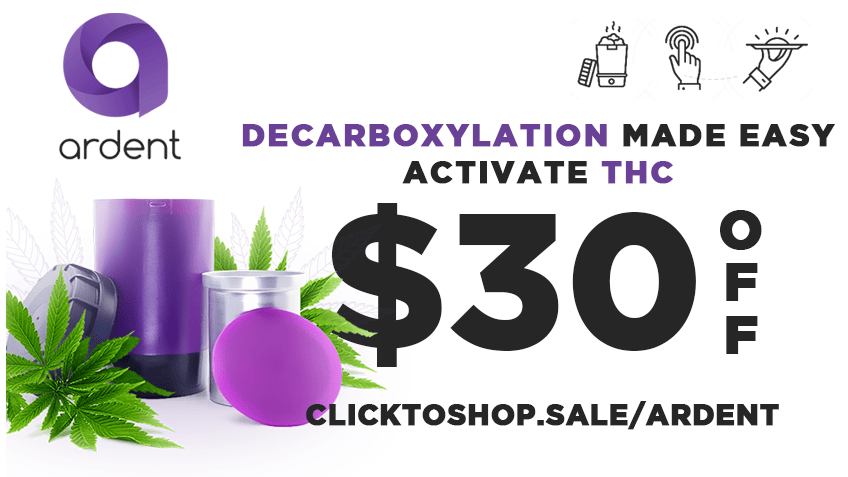 $30 OFF Ardent FX coupon for their laboratory grade cannabis decarboxylator! Worldwide shipping. (Valid Storewide)
Shipped to You
Read a review of our hands-on experience with the Ardent Nova Decarboxylator for cannabis! Find out if it is worth your money & get coupons.
Ardent Coupon Codes
Get the best prices on top-of-the-line decarboxylators by using our verified Ardent FX coupons and Ardent NOVA coupon codes. Cannabis is still widely misunderstood by even the most habitual users. Getting the most out of weed can be a technical and challenging process. Most of us don't have the time or inclination to get caught up in such technicalities; most of us want the most potent and effective marijuana possible without knowing everything about the plant's chemical makeup.
Decarboxylation, or decarb for short, is a word you'll want to remember if you're serious about cannabis and its benefits. It's the process that activates your weed, making it possible to consume it without burning it. Ardent has created a portable decarb device that can activate your weed in a matter of hours. That way, you can use your cannabis anyway you see fit. It's revolutionizing the way people consume marijuana. Use our verified coupons to save on one of the most advanced cannabis technology brands available on the market.  You can also review our video of the Ardent NOVA & FX on YouTube.
Popular Ardent Products
Ardent is dedicated to creating durable cannabis cooking equipment that you can trust. Their product line is centered around decarboxylators and the primary models are the FX and NOVA. Every item listed on the Ardent online store is designed to help you get the most out of your cannabis. By activating your weed, you'll be able to sprinkle it on your food, and since it's active, you'll get all the effects and benefits that cannabis offers. Use a selection of Ardent accessories and infusion kits to make oils, tinctures, alcohols, or topicals. Once you feel the effects of fully activated bud, you'll understand why Ardent designed such a fantastic device.
Ardent FX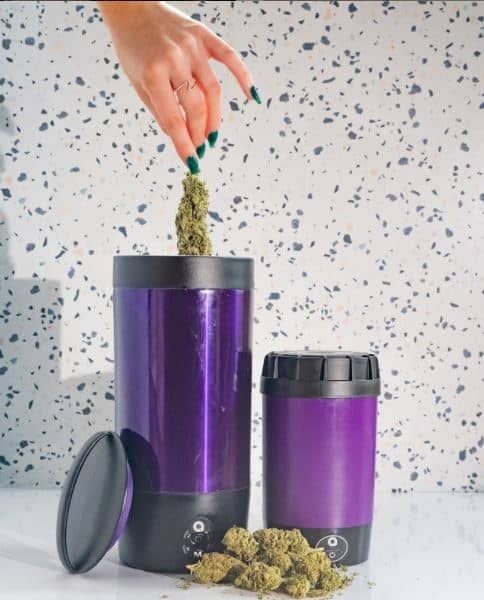 The Ardent FX decarboxylator is the ultimate all-in-one-portable cannabis kitchen. It allows you to decarb, extract, infuse, melt, and bake in one device. It's easy to use and lets you combine cannabis with your favorite foods.
You can use up to 4 ounces of flower per batch in the FX (four times more than the original NOVA device). You can also use kief and concentrate in the FX. It's perfect for small kitchens since it eliminates the need for an oven, double boiler, or crock pot. Switch between modes by pressing the "M" button and start the cycle by pressing the "A" button. The FX is compatible with Ardent's other tools and accessories.
Do you make a mean tuna salad or a serious ratatouille? Activate your weed and add it to your favorite dish to make your meal an even more out-of-this-world experience. You can fill the FX's chamber with flowers, kief, or concentrate. With the Ardent FX, the possibilities are endless.
Ardent NOVA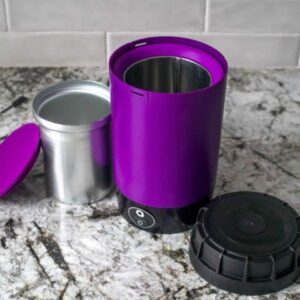 The NOVA is the original model by Ardent and it allows full activation of THC and CBD in your flower, kief, or concentrates. It was the first home decarb machine ever produced. Consumers around the world love its simplicity when infusing butter & oil.
This decarboxylation device is a space saver (only 7.5″ x 4″), it is airtight, and does not release smell when you use it. You can use up to 1 ounce of flower in the device at a time.
---
Featured In

---
Save money now with our verified Ardent FX & Ardent NOVA coupon codes above!
People who shop Ardent also like these stores