RYOT Ceramic Bong Review: Traveller Water Pipe
May 9, 2023 | Save On Cannabis
BongsCeramic BongsSmoking and Vape Devices
RYOT Ceramic Traveller Water Pipe
$100.00
Pros
Beautiful aesthetic look.
Great price point.
A smooth, neutral smoke.
Nice coffee table piece of functional ceramic art.
Easy to clean
Easy to modify
Cons
Ceramic is more fragile than borosilicate glass (scientific glass).
Could use a better mouthpiece. A glass bowl upgrade is a good idea.
You can't see inside like glass
Bowl a bit small, may want to replace with a bigger one.
RYOT Ceramic Bong Review: Unveiling the Stylish and Functional Ceramic Traveller
View the full video version of this hands on RYOT Ceramic Bong Review
RYOT Ceramic Bong Introduction:
Welcome, cannabis enthusiasts, to another comprehensive review brought to you by Aaron Matthew from SaveOnCannabis.com! Today, we're diving deep into the world of ceramic bongs as we explore the remarkable Ceramic Traveller from RYOT, a renowned glassware company established in 2000. Join me on this exciting journey as we examine the features, craftsmanship, user experience, flavor, versatility, price, and overall quality of the Ceramic Traveller based on my personal experience. Plus, don't miss out on an exclusive opportunity to save using our verified coupon code available at the bottom of this review. Let's unveil this stylish and functional smoking companion together.
Aesthetics and Craftsmanship: A Delicate Beauty
One cannot help but be captivated by the exquisite aesthetic appeal of the Ceramic Traveller. As a lover of handmade ceramics, I was instantly drawn to the artisanal craftsmanship on display. The smooth texture and pleasing tactile sensation heightened my appreciation for its beauty. While it's important to note that ceramic is more delicate than glass, the Ceramic Traveller compensates for its fragility with its functional design and remarkable aesthetics. It offers a refreshing alternative to traditional glass water pipes, pushing the boundaries of conventional smoking accessories.
User Experience and Performance: Superb Usability
The Ceramic Traveller impressed me with its user-friendly design and exceptional usability. Its compact and portable nature makes it perfect for on-the-go use. However, if you plan on sharing it with a larger group, consider opting for a larger bowl size. Although the mouthpiece requires a firmer press against the lips compared to glass bongs, I found it to be a minor inconvenience. Notably, the Ceramic Traveller's thick ceramic walls and fixed ceramic bowls contribute to its sleek aesthetics and exceptional smoking experience, further enhancing its overall appeal.
Flavor and Versatility: Clean and Natural Tastes
When it comes to flavor, the Ceramic Traveller truly shines. The ceramic material offers a clean and natural taste, allowing the true essence of the flower to flourish without any noticeable alterations. I particularly appreciated the earthy flavor it provided, which complemented the smoking experience perfectly. Moreover, the Ceramic Traveller's versatility is a standout feature, allowing users to swap the ceramic bowl with a glass alternative if they prefer the unique flavor glass imparts.
Price and Overall Quality: Exceptional Value
With a price tag of $100, the Ceramic Traveller delivers exceptional value for its features and craftsmanship. Compared to other water pipes on the market, it strikes a perfect balance between aesthetics, functionality, and affordability. The Jet black ceramic design adds a touch of elegance and sophistication, making it a standout piece even when not in use. The handcrafted construction of the Ceramic Traveller showcases meticulous attention to detail, resulting in a visually stunning and durable smoking accessory.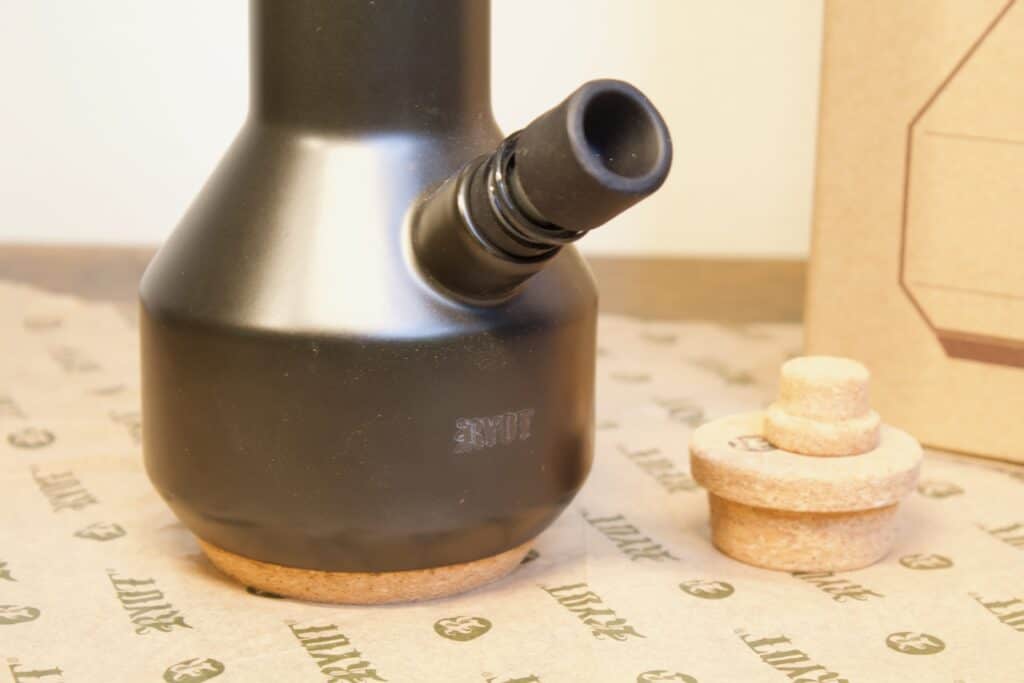 Exclusive Savings:
Before you make your purchase, take advantage of our exclusive offer. Use the verified coupon code SAVEONRYOT for 15% OFF during checkout on RYOT's website (click this link to guarantee savings) to unlock additional savings. This coupon code guarantees a discount on your Ceramic Traveller purchase, making it an even more affordable investment. Don't miss out on this opportunity to enhance your smoking experience while saving money!
Conclusion:
In conclusion, the RYOT Ceramic Traveller embodies style, functionality, and top-notch craftsmanship. Based on my personal experience, it's a desirable choice for cannabis enthusiasts seeking a unique and enjoyable smoking experience. The ceramic material ensures a smooth and neutral flavor, allowing the natural taste of the flower to shine through. RYOT's commitment to affordability is evident in the Ceramic Traveller's price point, and with our verified coupon code, you can enjoy additional savings. Whether you're a seasoned user or new to the world of bongs, the Ceramic Traveller from RYOT is a worthy investment. Its combination of style, functionality, and top-notch craftsmanship makes it a standout choice in the market.
Overall Ratings:
Here are the overall ratings for the Ceramic Traveller:
Usability / Reliability: 9/10 – The Ceramic Traveller offers superb usability, with its compact size and portable design. The only minor drawback is the mouthpiece, which requires a firmer press. However, upgrading to a glass bowl can enhance the overall experience.
Price: 10/10 – Priced at $100, the Ceramic Traveller provides exceptional value for its features and craftsmanship. It offers an affordable option without compromising on quality or aesthetics.
Durability: 8/10 – While ceramic is more fragile than borosilicate glass, the Ceramic Traveller is well-made and durable. Handling it with care is important, but with proper precautions, it can last for a long time.
Aesthetic: 10/10 – The Ceramic Traveller boasts a beautiful design with its handmade ceramic construction. Its sleek and modern appearance adds a touch of elegance to any smoking session.
Flavor / Taste: 9/10 – When it comes to flavor, the Ceramic Traveller delivers. The ceramic material provides a smooth and neutral smoke, allowing the true taste of the flower to shine through. Swapping to a glass bowl can offer a different flavor experience for those who prefer it.
In conclusion, the RYOT Ceramic Traveller is a stylish and functional ceramic bong that offers an enjoyable smoking experience. Its craftsmanship, usability, and exceptional value make it a compelling choice for cannabis enthusiasts. Don't forget to use our exclusive coupon code "SAVEONRYOT" at checkout on RYOT's website (click here) to secure additional savings. Elevate your smoking sessions with the Ceramic Traveller and embark on a new level of enjoyment.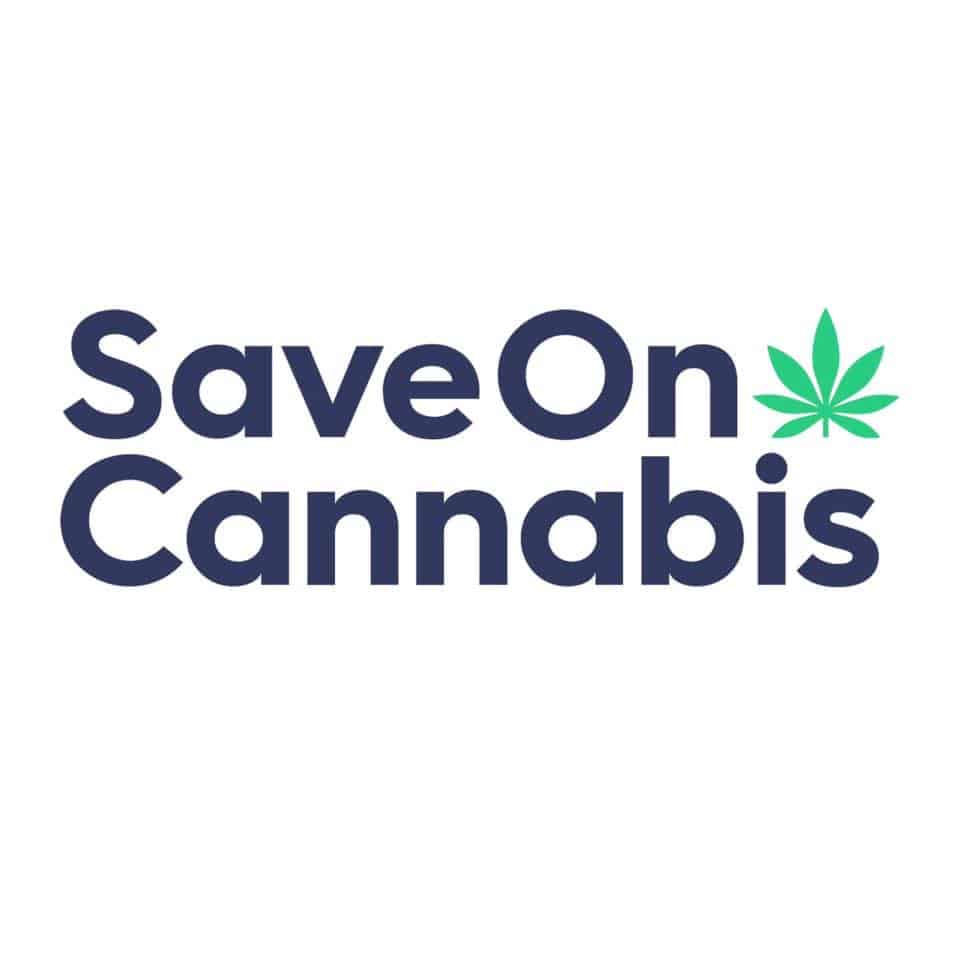 Save On Cannabis is the most trusted source for cannabis discounts and education information.  Vetted deals and clearly written articles to help you become a wiser consumer whether focused on the medical or recreational value of cannabis products.
Co Authors :
Looking for CBD capsules? In this Dixie Botanicals review of the CBD Gel Caps 25mg/30 Capsules & our expert breaks down the pros and cons.
Read our hands on expert GoGreen Hemp review of the CBD Gummy Bears. Also, get coupons to save on your purchase.
Our reviewer tested out the Medterra Good Morning Capsules, read our first hand trials of how these CBD pills worked. See how if these are worth your money.