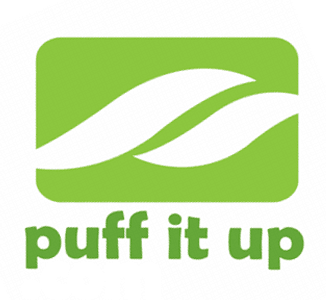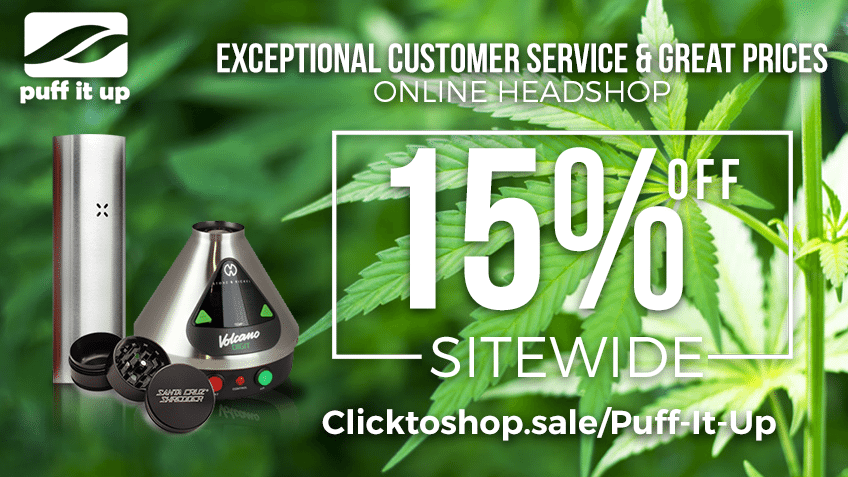 15% OFF sitewide at Puff It Up online vape head shop! Worldwide shipping.
Save Money, PUFF IT UP Coupon Code

Thanks for checking out PuffItUp! (legal business name Six5) We're a small-town shop located in Stateline, Nevada right next to Lake Tahoe in the Sierra Nevada mountains. My name is Randy and I started PIU in 2007 with the goal of providing top quality products paired with exceptional customer service. Our industry and products have changed a lot over the past decade but customer satisfaction has remained our top priority.
We have had the same goal since the day we opened:
"We are not here to be the biggest vaporizer dealer, but we will be the best"
PuffItUp started over a decade ago with the goal of bringing down the price of aromatherapy devices. Patient-owned and operated. Contact us anytime, we are happy to help 😀
Every item we stock has been selected and tested for quality by the PuffItUp family. We only carry products that we believe in and can personally vouch for. Our focus is on great prices before great profits; if you have your eye on an item we have in stock just let us know and we will do our best to sweeten the deal for you.
Throughout the years, we have talked to our customers and listened to what they want from us, and we have always done the best we can to keep them happy. We have spent a LOT of time focusing on providing the absolute best customer service. We have a great team that works almost around the clock to answer Phone Calls, Emails, and Chats.
We also focus on what is important to us and we have realized throughout the years that many of our customers want the same things we do:
– Completely Discreet Transactions: PuffItUp never appears on any credit card transaction and is never mentioned on any box.
– 100% Green – Zero Waste: There are no garbage cans where we do business, only recycle bins.
– Obsessive Customer Service: Simply put, our job is not done until you are happy
– Great Products and Honest Answers: We only sell vaporizers we would use ourselves. That being said, we will always tell you our honest opinion about any product, good or bad.
Discreet Shipping
Customer privacy is of the utmost importance to us – every order is billed, packed and shipped as discreetly as possible from start to finish.
All of our shipping labels and billing statements use our legal business name Six5 with no mention of PuffItUp. We ship orders using plain USPS flat rate packaging or unmarked brown boxes or envelopes with absolutely no indication of the package contents.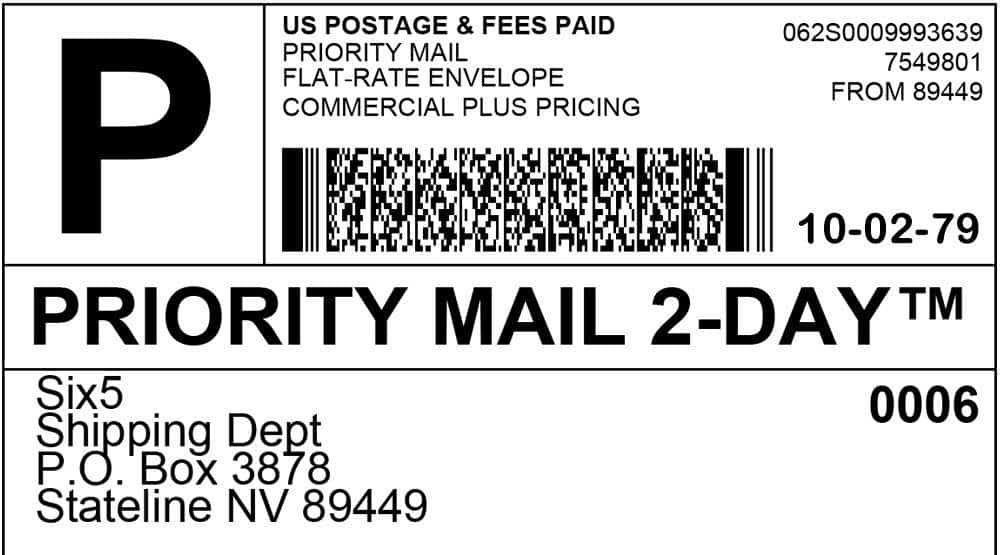 Nearly all orders placed through us include free shipping within the USA and we offer International shipping options for almost every other country. We ship orders directly from our shop in Stateline, Nevada six days a week during all active USPS hours and most domestic shipments are delivered within 2-3 business days.
Above all else we want you to be happy with your PuffItUp experience. If you ever have any questions about our products, policies or anything else we would be more than happy to share our knowledge and honest opinions. We always love hearing customer feedback, comments and suggestions for improvement – feel free to contact us for absolutely any reason!
A message from Puff It Up:
We ship orders 6 days a week to make sure they arrive as quickly as possible; if USPS is accepting shipments we're packing and sending them out. All our shipping methods are completely discreet and all purchases include free shipping within the USA.
Always get the best Puff It Up coupon codes and more at the World's largest online cannabis coupon code directory, Save On Cannabis.
People who shop Puff It Up also like these stores