Pure Relief: Full Spectrum CBD Oil 2,500 mg Review
Mar 4, 2021 | Save On Cannabis
PURE RELIEF
Product Review
Brand Overview: PURE RELIEF
Pure Relief was founded by Michael Melton who saw CBD as a way to fight the opioid epidemic in his home state of North Carolina. After seeing how the epidemic affected the people he loved, he found CBD as a natural and non-addictive solution. He says, "…my reasoning is personally trying to change as many lives as I can for the positive, for the better." The company's mission is to offer high-quality CBD products with the hope that people will find relief not just from addiction but in improving lives for people who deal with stress and hard times.
Pure Relief aims to educate its customers on the benefits of CBD through its website. They have a blog with articles on the different varieties of CBD, how it can benefit you, and how it can benefit your pets.
Products: Smokeables, Oils, Edibles, Bundles, Topicals, Apparel.
Price Range ($-$$$$): $
About PURE RELIEF EXTRA STRENGTH CBD OIL – 2,500 MG
Pure Relief Extra Strength CBD Oil contains 2,500 mg of cannabidiol which gives you a high-potency dose of 83 mg per serving. The product uses full-spectrum hemp oil, which makes use of all the beneficial cannabinoids. Pure Relief uses only natural ingredients and combines the hemp oil with fractionated coconut oil for better delivery to your endocannabinoid system. You can also get this product in a lower dose. Pure Relief also makes a tincture with 500 and 1,000 mg of CBD.
You can also get their CBD oil with a natural mint flavoring. This CBD oil is a non-addictive supplement that could boost your mental and physical well-being. Lab-tested for purity, potency, and quality, Pure Relief's hemp oil contains less than 0.3% THC, meaning it won't get you high. To use, the company recommends one serving, or dropper, per day. You can take it orally or add it to food and beverages. Simply place one to three drops of the oil under your tongue, hold for twenty to thirty seconds, then swallow.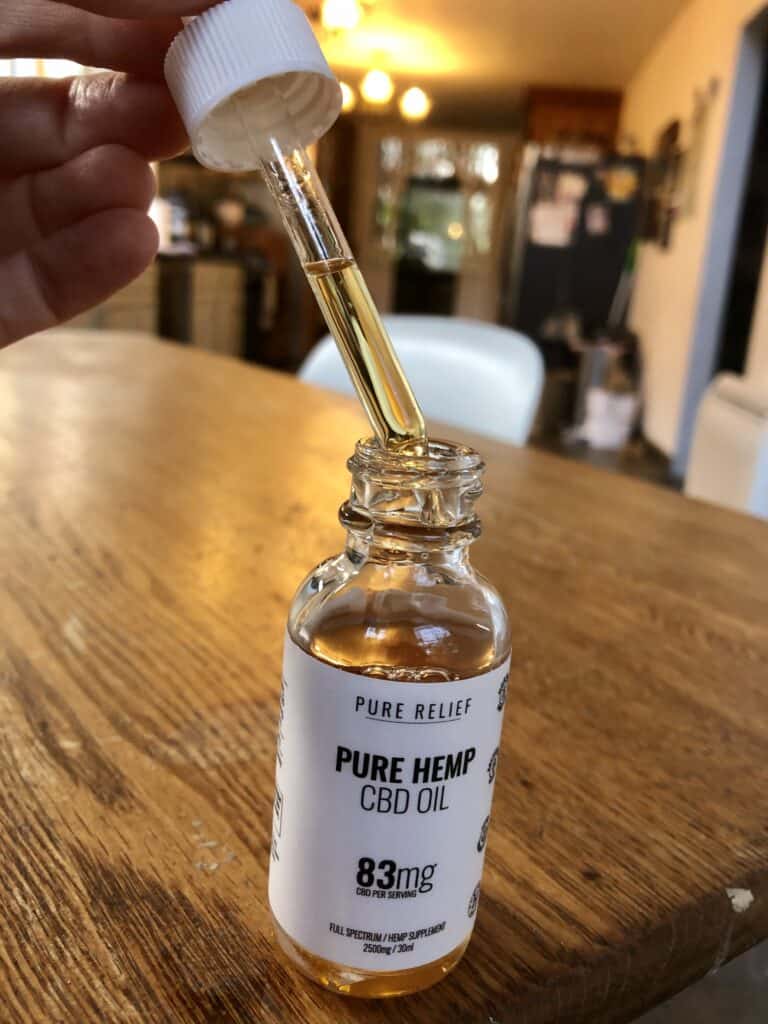 ---
How We Tested the PURE RELIEF EXTRA STRENGTH CBD OIL – 2,500 MG
I've tried several of Pure Relief's products and have found them to be of the highest quality, so I was excited to try their extra-strength CBD oil. I was hoping a high-potency dose of the company's high-quality hemp oil would help me find some balance during stressful days. Juggling work, school, and my other interests are made more challenging by having a chronic illness which makes me feel fatigued. I just started a new semester at the local community college, and switching from work-mode to school-mode makes me feel stressed out.
I took a full-serving of the hemp oil which contains about 83 mg of CBD. I took the same amount at night before bed, with the hope that the tincture would help me sleep better too.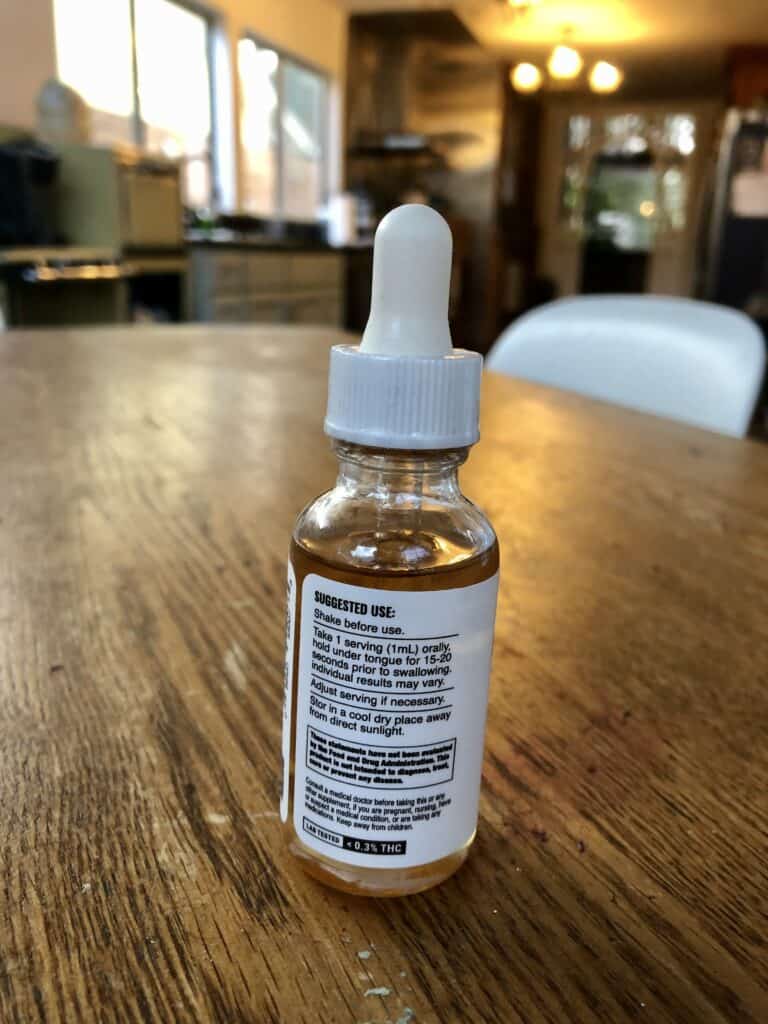 ---
How the PURE RELIEF EXTRA STRENGTH CBD OIL – 2,500 MG Worked for Me
I started feeling warm and fuzzy in about forty-five minutes after taking the tincture. The hemp oil made me feel calm and relaxed; my stress seemed to dissipate. Despite feeling relaxed, I didn't feel tired. The lack of stress helped me focus and push through my discomfort so I was able to be more productive and present. The CBD oil was so effective, I tried half the amount the next day, and it worked just as well. Taking this stuff at night helped me get amazing sleep. I felt rested the next day without feeling groggy or drugged. I also loved how I couldn't taste any of the bitter, weedy taste that so often ruins a non-flavored tincture. I couldn't taste the hemp at all! Once again, Pure Relief has created an effective, tasty, and natural product I will be using again and again.
---
Useful and Unique Things to Know About PURE RELIEF EXTRA STRENGTH CBD OIL – 2,500 MG
Many CBD oils combine hemp with MCT oil, also known as medium-chain triglycerides. MCT oil is a type of fat that comes from coconut (and sometimes palm) oil. The medium-chain triglycerides are separated from the coconut oil then concentrated in a process called fractionation. MCT is often used by athletes to boost their energy before a workout. It might also help with inflammation and to control your appetite. It might also help with your cognitive functions and make you think more clearly. CBD is often used with MCT oil because it helps you metabolize the cannabidiol faster and more efficiently.
---
PURE RELIEF EXTRA STRENGTH CBD OIL – 2,500 MG Ratings
In the next sections gradings from 0-100 on our review, these grades add up to give the product's overall score.
PRESENTATION • 100
Informative packaging.
RELIABILITY • 100
Effective.
QUALITY • 100
Natural ingredients.
FLAVOR / SMELL / or EASE OF USE• 100
Good flavor. You can't taste the hemp.
VALUE • 85
Great deal.
---
How PURE RELIEF EXTRA STRENGTH CBD OIL – 2,500 MG Stacks Up Against the Competition
Pure Relief has once again made a high-quality, completely natural product that won't cost you an arm and a leg. For 2,500 mg of CBD, you'll only pay $129.99. This product stands apart from the competition not just because of its high-potency effectiveness, but because even though it's unflavored, the company somehow manages to hide any taste of hemp. Normally I prefer a flavored tincture because I don't like the bitterness from the CBD, but this product doesn't need anything extra. It tastes great!
---
Disclosure: I received these products gratis so that I could try them and then share my honest opinion with the SOC community. I am employed by Save on Cannabis to write honest reviews and provided a flat rate payment for the writing of the review. SOC may receive recurring affiliate payments for purchases made based on this content.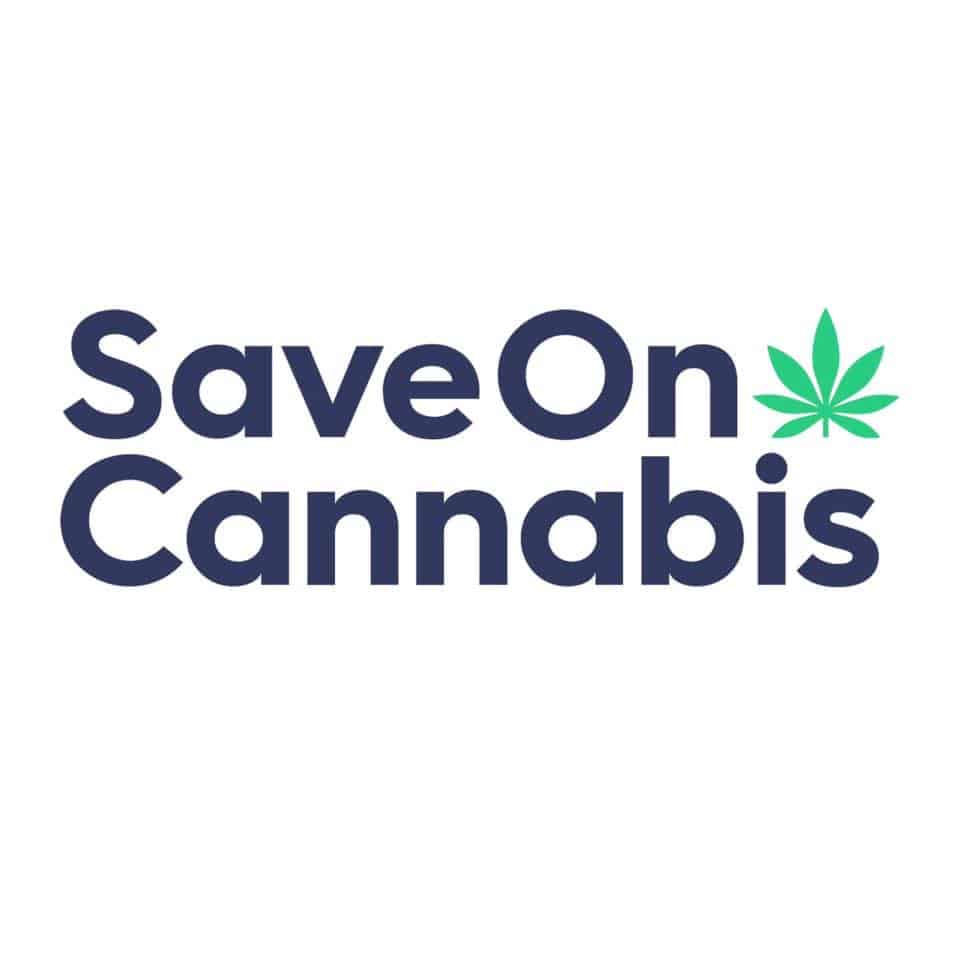 Save On Cannabis is the most trusted source for cannabis discounts and education information.  Vetted deals and clearly written articles to help you become a wiser consumer whether focused on the medical or recreational value of cannabis products.
Sorry, no coupons were found.
We've tested a lot of CBD topicals, so can this one stand up to our expectations? In this Social CBD review we try the Calming Lavender Muscle Balm.
Our reviewer tested out the Medterra Good Morning Capsules, read our first hand trials of how these CBD pills worked. See how if these are worth your money.
Thinking of CBD for your pet, read our hands on review of the CBD Pet oil. See how it worked for our pets and also get coupon codes to save.