Social CBD Review: Volcom Truly Cool CBD Muscle Rub
Jul 11, 2020 | SOC
SOCIAL CBD VOLCOM TRULY COOL CBD MUSCLE RUB
Product Review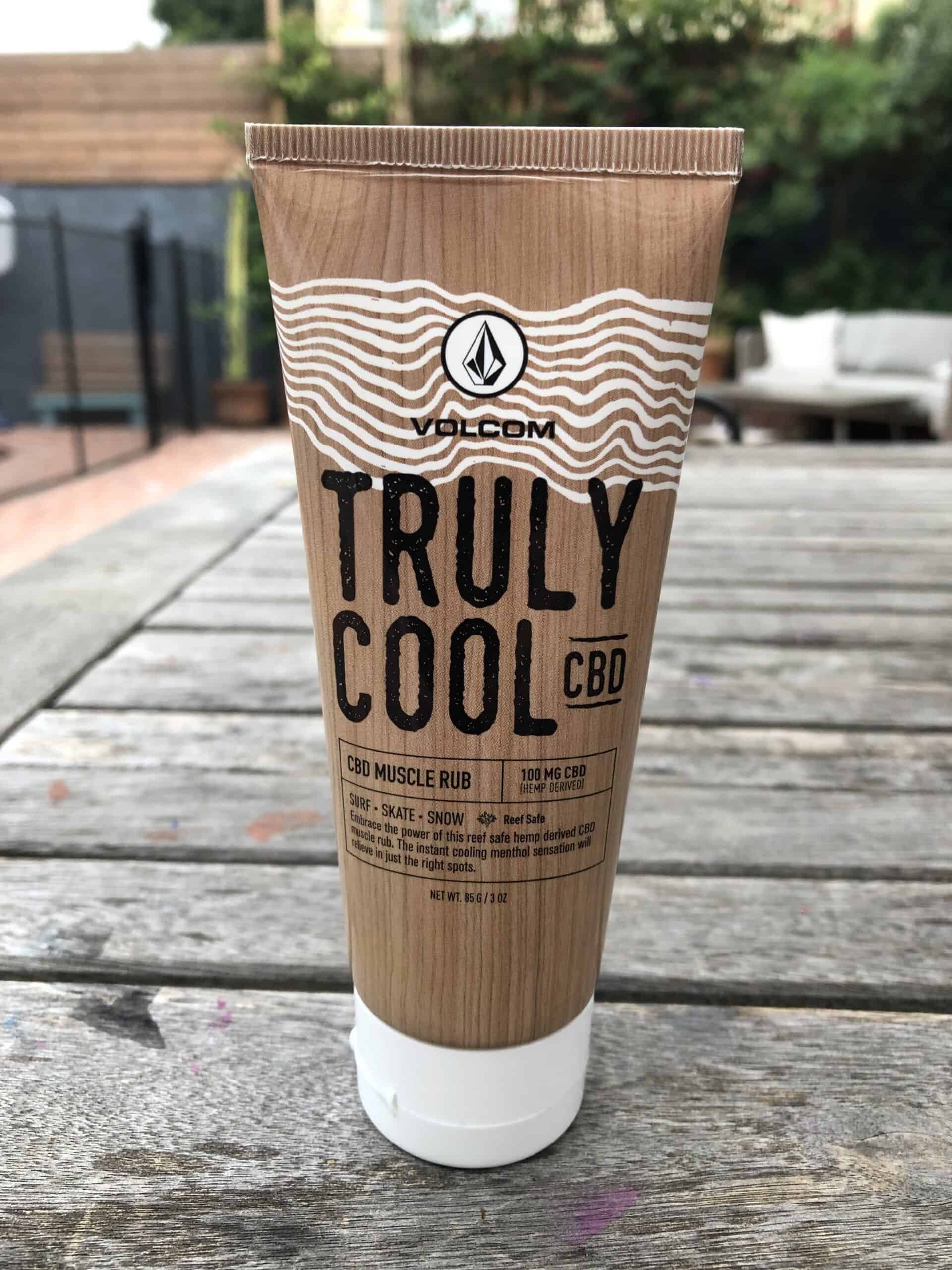 Brand Overview: Social CBD
Social CBD has created a line of CBD products that provide "natural solutions for modern life." Everything they make is 100% plant-based and rich in phytonutrients. Social CBD has a wide variety of drops, vape pens, capsules, and gummies to choose from.Their line of topicals includes products from Volcom, to help with recovery after a workout or time in the sun. They also have a line of self-care topicals for women called Zooey CBD.
Social CBD also makes products just for your pet! Sign up for their mailing list and save 20% off your first order.
Products: Drops, Vape Pens, Gel Capsules, Topicals, Gummies, Pets, Volcom CBD, Zooey CBD.
Price Range ($-$$$$): $$
---
About SOCIAL CBD VOLCOM TRULY COOL CBD MUSCLE RUB
Social CBD's Volcom line of topicals is designed to aid in your "active recovery." The Truly Cool CBD Muscle Rub's icy and pain-relieving formula combines 100 mg CBD with aloe, Vitamin E, tea tree oil, and menthol. The muscle rub is formulated to cool down your muscle after a hard workout or provide relief from pain and inflammation. You can use this topical up to four times a day by massaging it into your muscles and joints.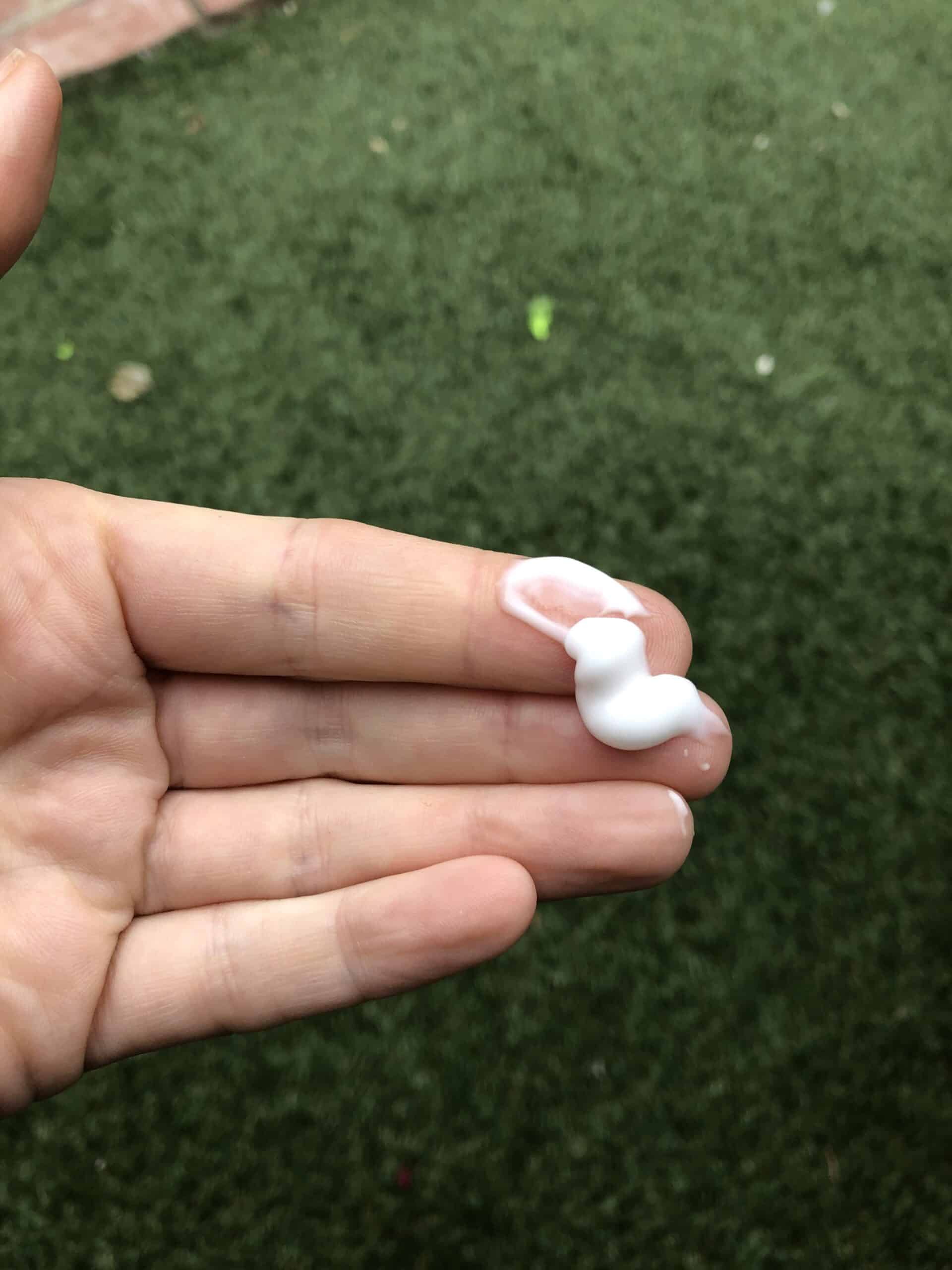 After each use, don't forget to wash your hands as it's no fun getting menthol in your eyes. This product contains zero THC and has been third-party tested to ensure its purity and potency.
---
SOCIAL CBD VOLCOM TRULY COOL CBD MUSCLE RUB Specifications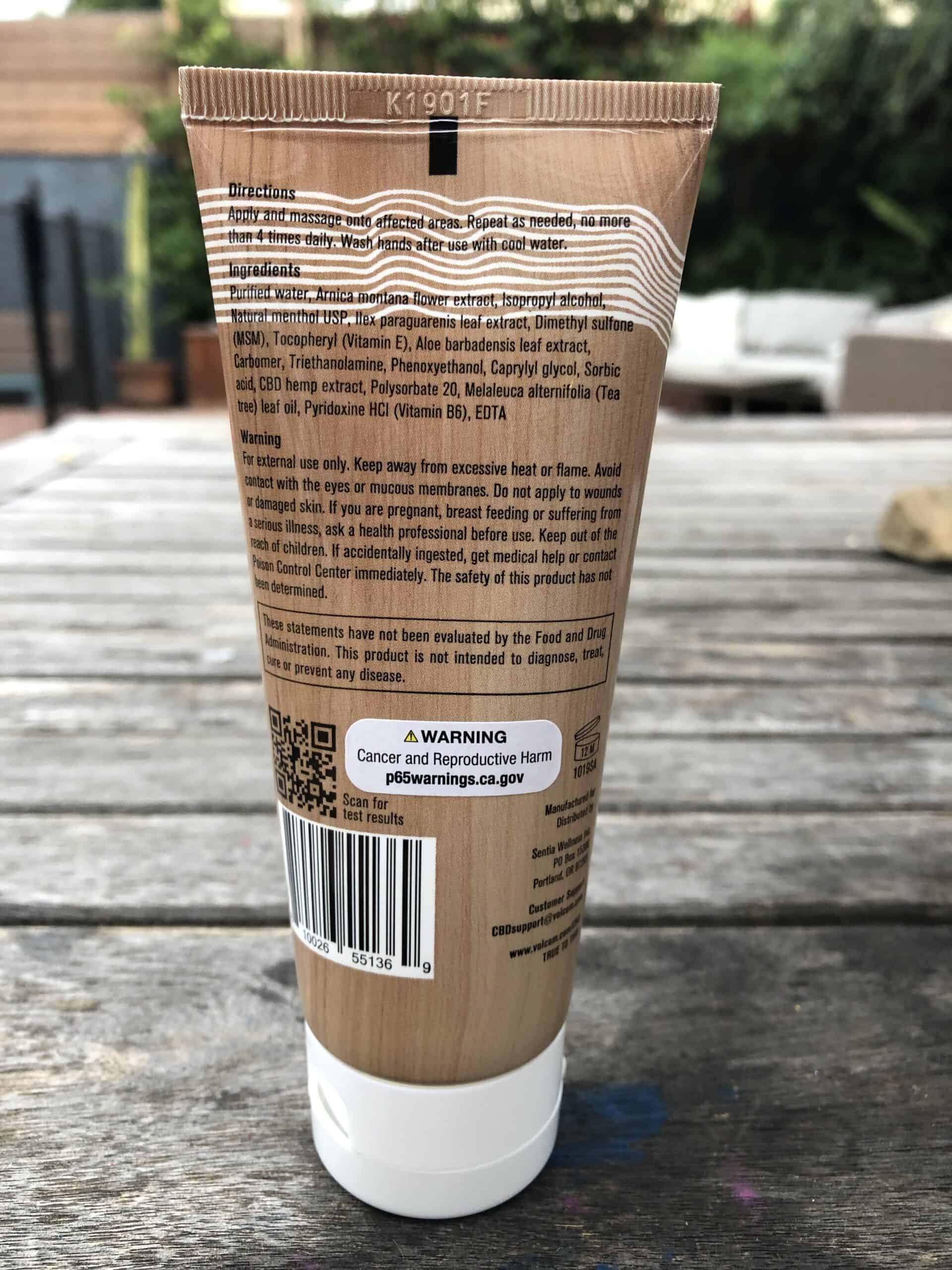 100 mg CBD
85 g / 3 oz
Ingredients:Purified Water, Emulsifying Wax NF, Vegetable Glycerin, Cetyl Alcohol, Cyclomethicone, Diethylhexyl Sebacate, Simmondsia Chinensis (Jojoba) Seed Oil, Tocopheryl (Vitamin E) Acetate, Persea Gratissima (Avocado) Oil, Aloe Barbadensis Leaf Extract, Stearalkonium Chloride, Butyrospermum Parkii (Shea Butter), Phenoxyethanol, Caprylyl Glycol, Sorbic Acid, Arnica Montana Flower Extract, Salix Nigra (Willow) Bark Extract, Natural Menthol USP, Melaleuca Alternifolia (Tea Tree) Leaf Oil, Mentha Piperita (Peppermint) Oil, CBD Hemp Extract, Mentha Viridis (Spearmint) Leaf Oil, Ilex Paraguariensis Leaf Extract, Panthenol (Pro-Vitamin B5), Sarsaparilla Extract.

---
How We Tested the SOCIAL CBD VOLCOM TRULY COOL CBD MUSCLE RUB
I've been working from home for a couple of years ever since I realized that my undiagnosed chronic pain and mobility issues were getting worse by sitting at a desk and driving. While I don't limp as bad as I used to when I was sitting and driving a lot, the pain is still severe. It's looking like I have arthritis, which makes sense since every single one of my joints below the waist is inflamed so I've been looking into natural topicals to provide some relief.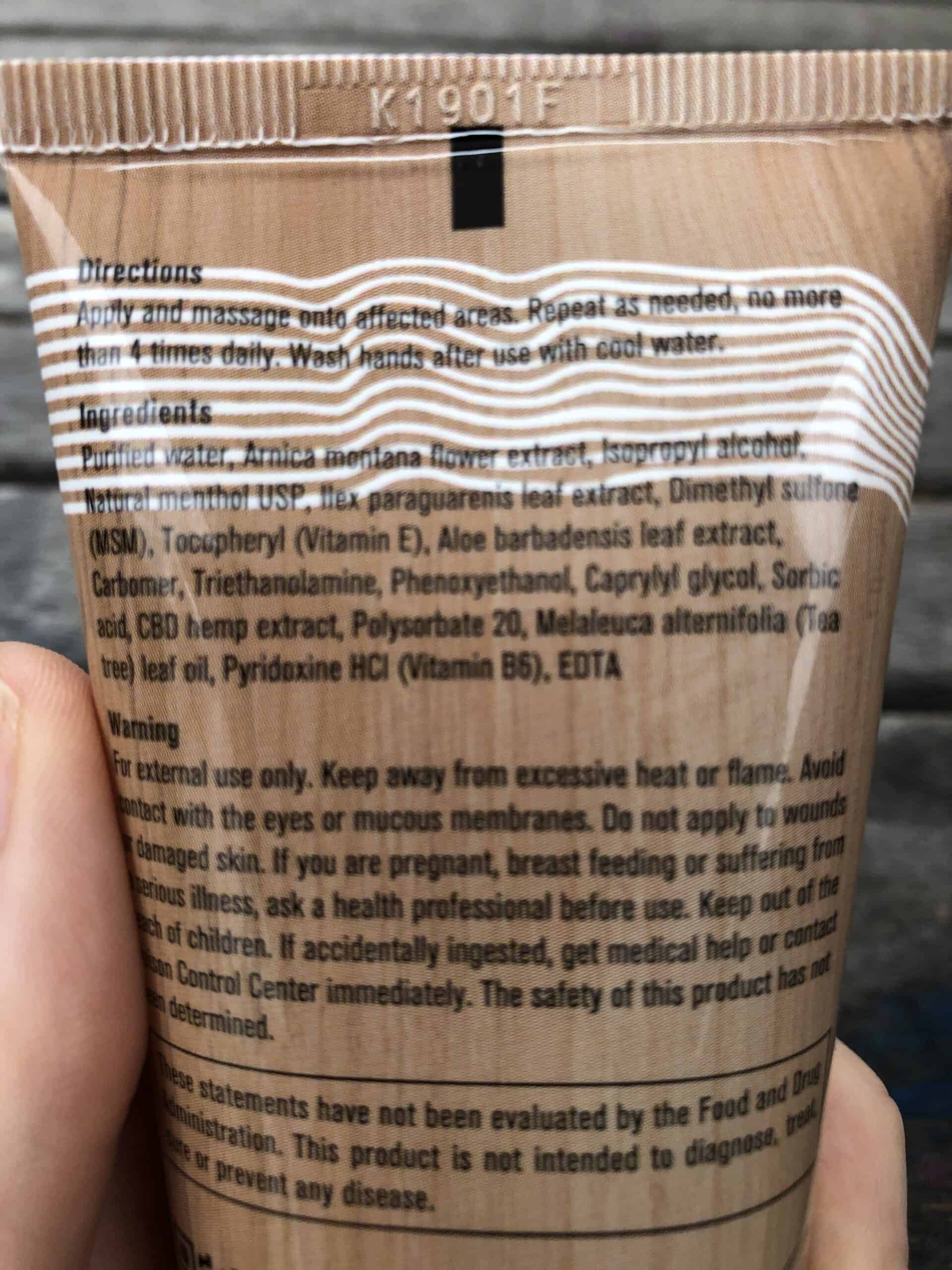 Even though I've modified my life considerably, there are still things I want (go back to school) and have (work) to do. I've found that cooling topicals provide temporary respite so I was excited to try Social CBD Volcom Truly Cool CBD Muscle Rub. I massaged some onto my low backs, hips, quads in the morning, at lunch, and before bed. I hoped to be able to push through the pain to get more work done and get a better night of sleep than I normally do.
---
How the SOCIAL CBD VOLCOM TRULY COOL CBD MUSCLE RUB Worked for Me
The moisturizing muscle rub blended easily into my skin. I loved the strong menthol smell, although that might not be everyone's cup of tea. (For me, the stronger the menthol smell, the better the product usually is.) I felt immediate relief as the iciness distracted my brain from the pain. The relief was short-lived, however, which was a bummer. Still, the muscle rub did help me sit a little longer than usual, so I was more productive while working.
Before bed, I applied more because pain prevents me from falling and staying asleep. The soothing smell helped me relax and at some point, I fell asleep. While normally pain wakes me up throughout the night. I only woke up once, at which point, I reapplied to the topical and relaxed into sleep again.
---
Useful and Unique Things to Know About SOCIAL CBD VOLCOM TRULY COOL CBD MUSCLE RUB
I was curious about some of the unique ingredients in Social CBD Volcom Truly Cool CBD Muscle Rub so did a Google search. One of the ingredients is sasparilla extract, which I thought was just something used in soft drinks. The sasparilla plant has long been used in topicals to help people with skin diseases like psoriasis and rheumatoid arthritis. Another ingredient I had to look up was Ilex Paraguariensis Leaf Extract, which comes from mate leaves. This stuff is great for the skin and hair and is often used in conditioners.
---
SOCIAL CBD VOLCOM TRULY COOL CBD MUSCLE RUB Ratings
In the next sections gradings from 0-100 on our review, these grades add up to give the product's overall score.
PRESENTATION • 100
Basic and informative packaging.
RELIABILITY • 100
Cools down pain for temporary relief.
QUALITY • 100
Cooling and effective ingredients.
FLAVOR / SMELL / or EASE OF USE • 100
Strong menthol smell. Love it!
VALUE • 100
Great deal!
---
How SOCIAL CBD VOLCOM TRULY COOL CBD MUSCLE RUB Stacks Up Against the Competition
Social CBD's cooling CBD muscle rub is an inexpensive and natural way to recover after a workout or to provide relief from chronic pain. I find most topicals to be grossly expensive, so was thrilled to see that this product costs only $20. You're not going to find a CBD topical that's this effective for that low of a price. I only wish Social CBD made a bigger bottle as I'm almost out after having been using it for only a week.
---
Saving Money with Our Verified SOCIAL CBD Coupons
Save money by using our verified CBD Topicals here at Save On Cannabis the World's largest online cannabis coupon code directory.
---
Disclosure: I received these products gratis so that I could try them and then share my honest opinion with the SOC community. I am employed by Save on Cannabis to write honest reviews and provided a flat rate payment for the writing of the review. SOC may receive recurring affiliate payments for purchases made based on this content.

Looking for a CBD topical for pain? Our reviewer tested the Vapen CBD Deep Muscle Relief CBD Balm. See how it worked and if we recommend, also get coupons.
Our CBD topicals expert put the CBD•TRU Salve for Migraines to the test. Can this salve be used as a muscle pain topical? Our reviewer tests it out.
Can this tincture truly live up to its Magical name or is it just wishful thinking? Find out in our newest Magical CBD 3000mg CBD tincture review.