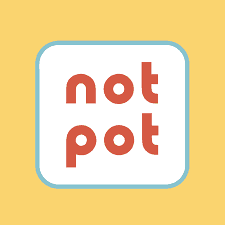 Not Pot Coupons
Shipped to You
Verified Only
Guaranteed to Work!
If it doesn't you'll be refunded the discounted amount.
All
Guaranteed to Work!
If it doesn't you'll be refunded the discounted amount.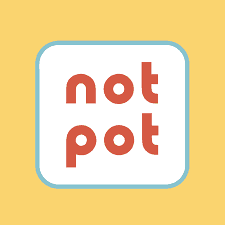 Get FREE SHIPPING at Not Pot with no minimum order size
We have copied NPFREESHIP and are taking you to Not Pot
Our reviewer tested the NotPot CBD Gummies and gives a thorough breakdown of her experience. See if these gummies are worth they hype and your money.
Not Pot Discount Codes
Get fantastic discounts on some of the dopest CBD products in the industry with our exclusive Not Pot discount code and coupons.
Created to bring about a new way to look at cannabis, NotPot is a lively brand that's deadly serious about cannabis. Not Pot is built on four principles: to do the right thing, make dope products, use conscious cannabis, and destigmatize cannabis.
Not Pot puts your needs and satisfaction before profits. The company dedicates a significant amount of time and resources to making innovative products you'll find nowhere else. It sources its hemp from family-run, sustainable, organic US farms that are 2018 Farm Bill compliant.
Not Pot isn't your typical stiff CBD brand that tries to hit you with impossible to pronounce terminology; it's a refreshing company that's wholesome, approachable, fun, and incredibly cool.
---
Popular NotPot Products
Not Pot specializes in formulating effective, potent hemp-derived products with a twist. Every product on the Not Pot site features unique flavors that are nothing short of astonishing. Save with Not Pot discount codes at checkout.
The Banana OG Hemp Body Crème is a perfect example of what Not Pot brings to the table. It's a soothing, nourishing cream made with Cannabis Sativa Seed Oil, Niacinamide, Magnesium, and Banana Extract. The smell is out of this world, and the results are just as incredible. CBD-free and THC-free, this lotion is suitable for the entire family. Grab your discount with our verified Not Pot coupons and discount codes for the best savings on the net.
---
Featured Not Pot Product
CBD Icy Gel
Chill your aching joints and sore muscles with Not Pot's coolest product. The CBD Icy Gel is the ultimate concoction to bring calm and relief to your sore body. Whether you've had a long day at the office, had a torturing Pilates session, or have been chasing your kiddos all day, you'll find respite in this wonderous gel.
It's formulated with cooling ingredients that penetrate the body and quickly "freeze" your pain. With 500 mg of CO2 Extracted CBD, it does more than just relieve pain; it gives your body a chance to recover and improve your overall wellness. Don't forget to use our verified Not Pot discount code to get your CBD Icy Gel at a bargain.
---
Save money now with Not Pot discount code!
---
More
Not Pot believes there are too many injustices in the US judicial system, but instead of sitting back and complaining, Not Pot has decided to act. The company created the Not Pot Bail Fund – a self-funded organization created to fight mass incarceration.
People who shop Not Pot also like these stores