CBD Review: TryTheCBD – Full Spectrum 3000mg Tincture
Nov 11, 2019 | Romy
CBDCBD TincturesCBD Vape Oils
TryTheCBD - Full Spectrum 3000 tincture
Pros
Great price
Strong and reliable
Organic
Full spectrum
20% off for military, firefighters, senior citizens, low-income, students, and government employees
TRYTHECBD FULL SPECTRUM HEMP OIL – 3,000 MG
Product Review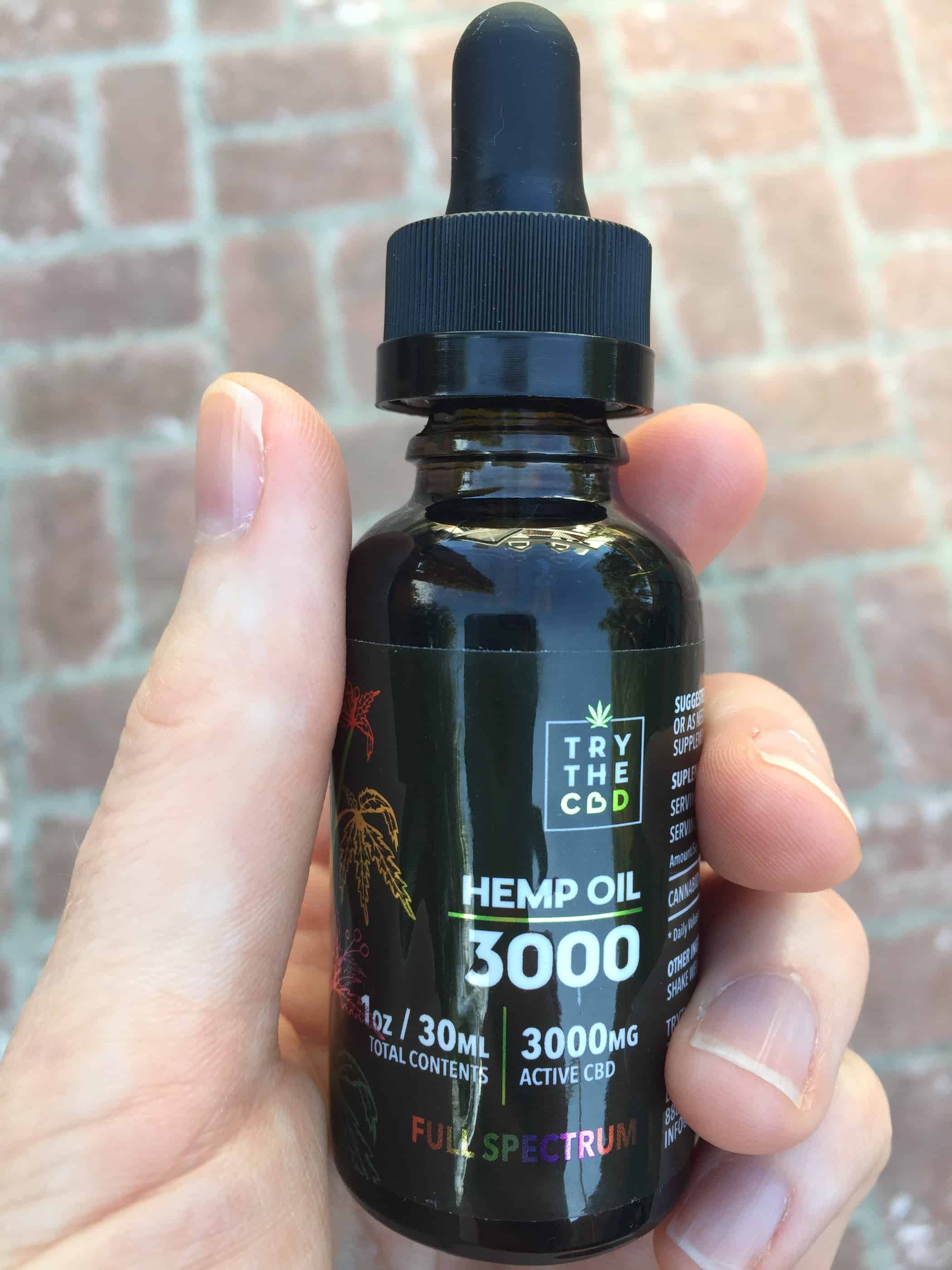 Brand Overview: TRYTHECBD
TryTheCBD created a line of products using CBD grown from the best hemp in Colorado to help you improve sleep, health, and reduce the pain and anxiety in your life. Everything made by TryTheCBD is completely natural, devoid of GMO's, gluten-free, and contains zero THC making it entirely non-psychoactive. Have a question about CBD? Just give them a call or shoot them an email, and the TryTheCBD team will be there. With a secure website to protect all your important information, TryTheCBD promises fast delivery and 20% off for military, firefighters, senior citizens, low-income, students, and government employees. All the TryTheCBD products are legal across all fifty states and made in the USA.
Products: Capsules, Tinctures, Topicals, Vape Cartridges, Vape Pens, Vape Oil, Isolates, Pet Oil.
Price Range ($-$$$$): $-$$$
---
About the TRYTHECBD FULL SPECTRUM HEMP OIL – 3,000 MG
TryTheCBD Full Spectrum Hemp Oil contains 3,000 mg of organic CBD to offer you an extra-strength dose to help ease your anxiety, chronic pain, and sleep issues. Made with ingredients that are free from pesticides and other toxic chemicals, this CBD oil works to heal without all the negative side effects or risk of addiction you get with prescription or over-the-counter medications. TryTheCBD uses MCT Oil in its tincture, a healthy superfood that aids in the absorption so you can get the most out of the CBD. Be assured of this tincture's quality, because TryTheCBD lab tests everything through an independent source to make certain you're only getting the safest and purest CBD. Each bottle contains 50 servings that offer up 60 mg of CBD per dropper. 50 mg is a relatively high dose, so if you're new to CBD, please start at a lower one, then work you're way up.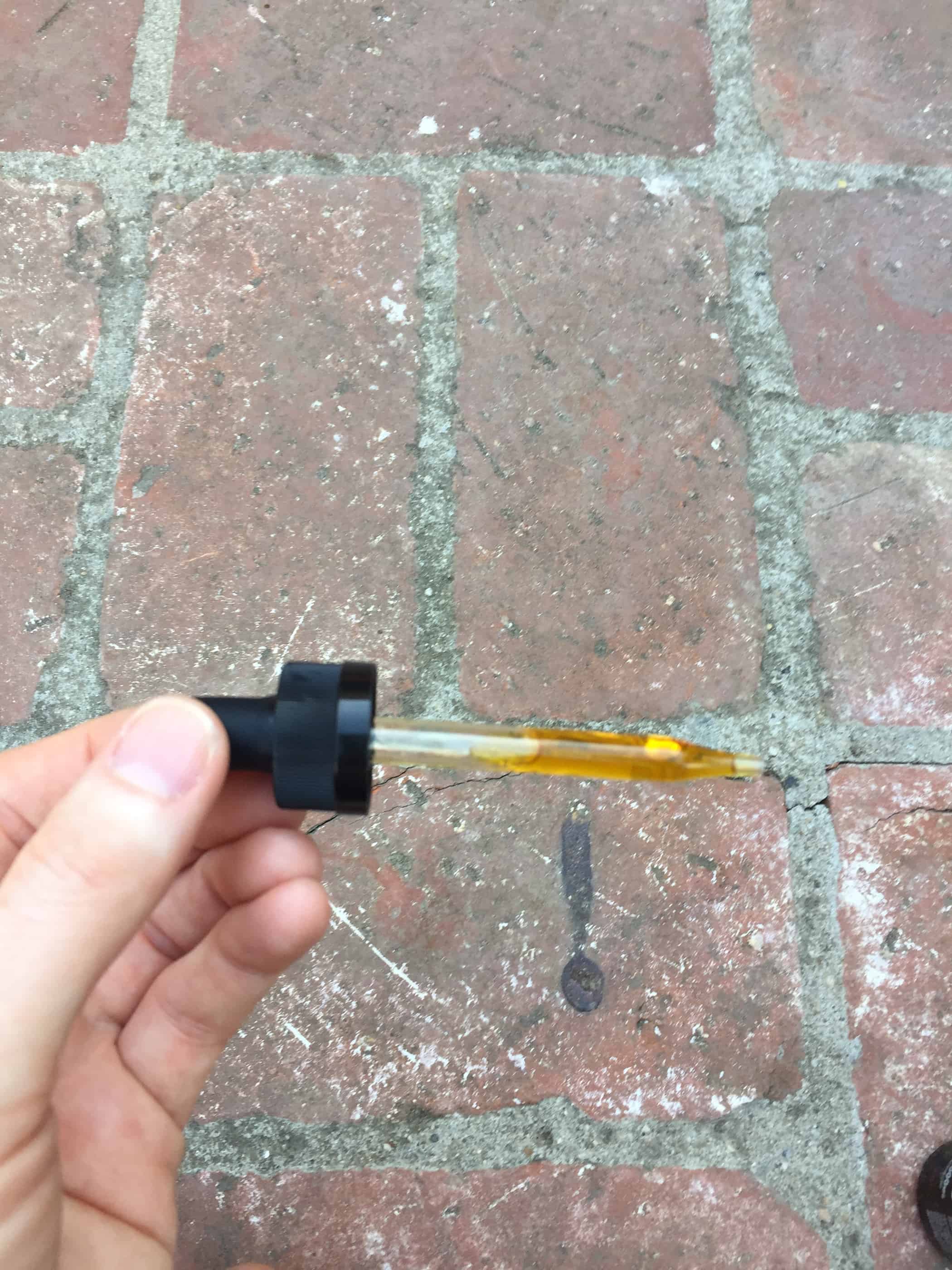 ---
TRYTHECBD FULL SPECTRUM HEMP OIL – 3,000 MG Specifications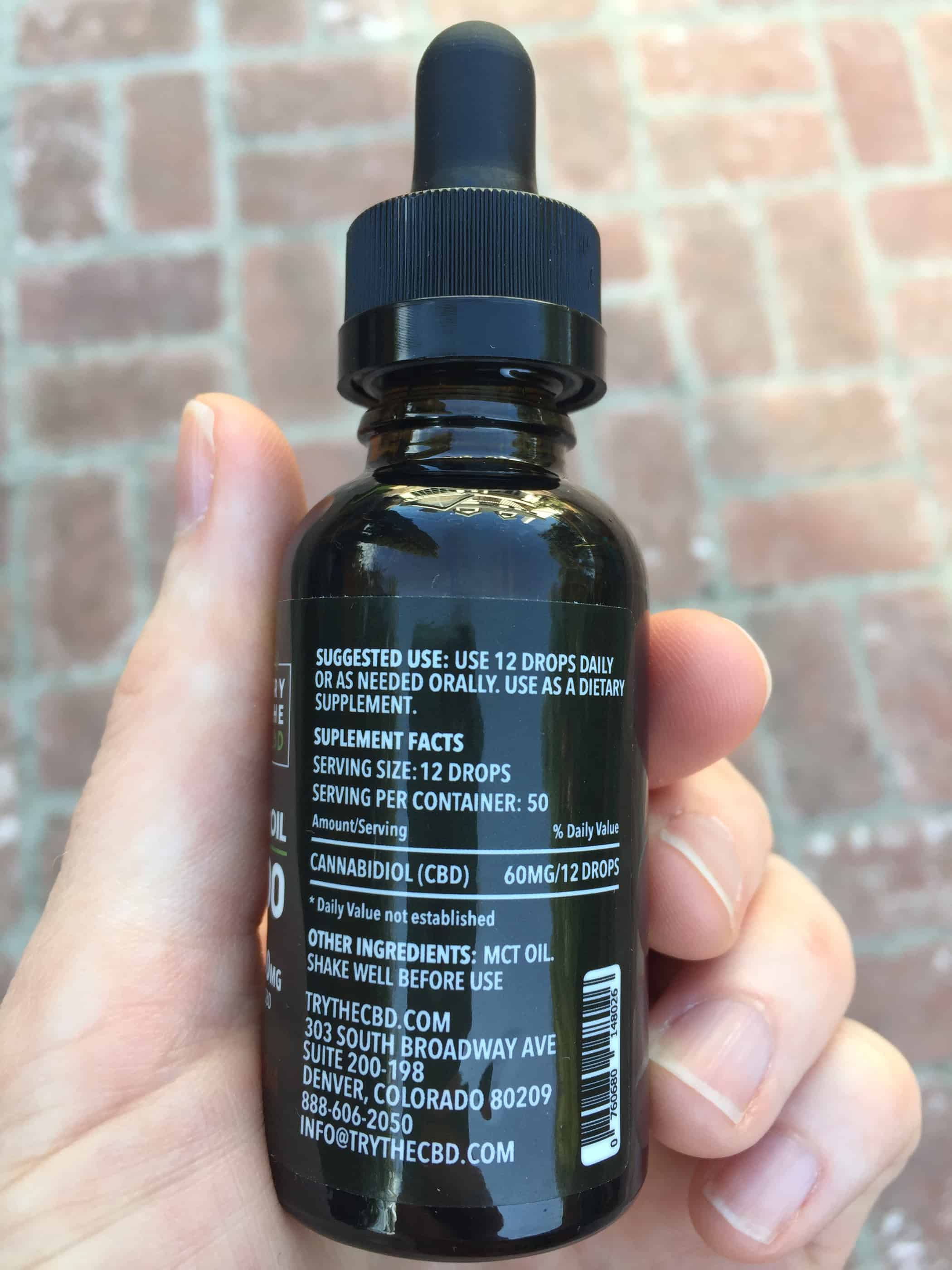 1 oz / 30 ml
3,000 mg full spectrum and active CBD
Ingredients:Cannabidiol (CBD), MCT Oil
Servings Per Container: 50
Serving Size: 12 drops
60 mg of CBD per serving
Suggested Use: 1 serving daily
---
How We Tested the TRYTHECBD FULL SPECTRUM HEMP OIL – 3,000 MG
In my opinion, the worst part of being someone with chronic pain is the sleeping issues that come along with it. I once didn't sleep for nine days and recall feeling like I had gone mad, like a woman in a Jane Austen novel whose true love has married another. I try to avoid addictive sleep medications and mostly rely on melatonin and a low dose of gabapentin prescribed by my doctor which helps with the nerve pain. I've been juggling a lot lately, so getting sleep is even more important because I need to be alert, focused, and productive throughout the day. After a week of barely sleeping at all, I decided enough was enough and broke out this highly-dosed bottle of CBD-infused tincture. An hour before bedtime, I took 30 mg of melatonin, 300 mg of gabapentin, and a serving (twelve drops) of the TryTheCBD Full Spectrum Hemp Oil for 50 mg of CBD directly onto my tongue. I settled down on the couch to watch Bachelor in Paradise until I started to fall asleep.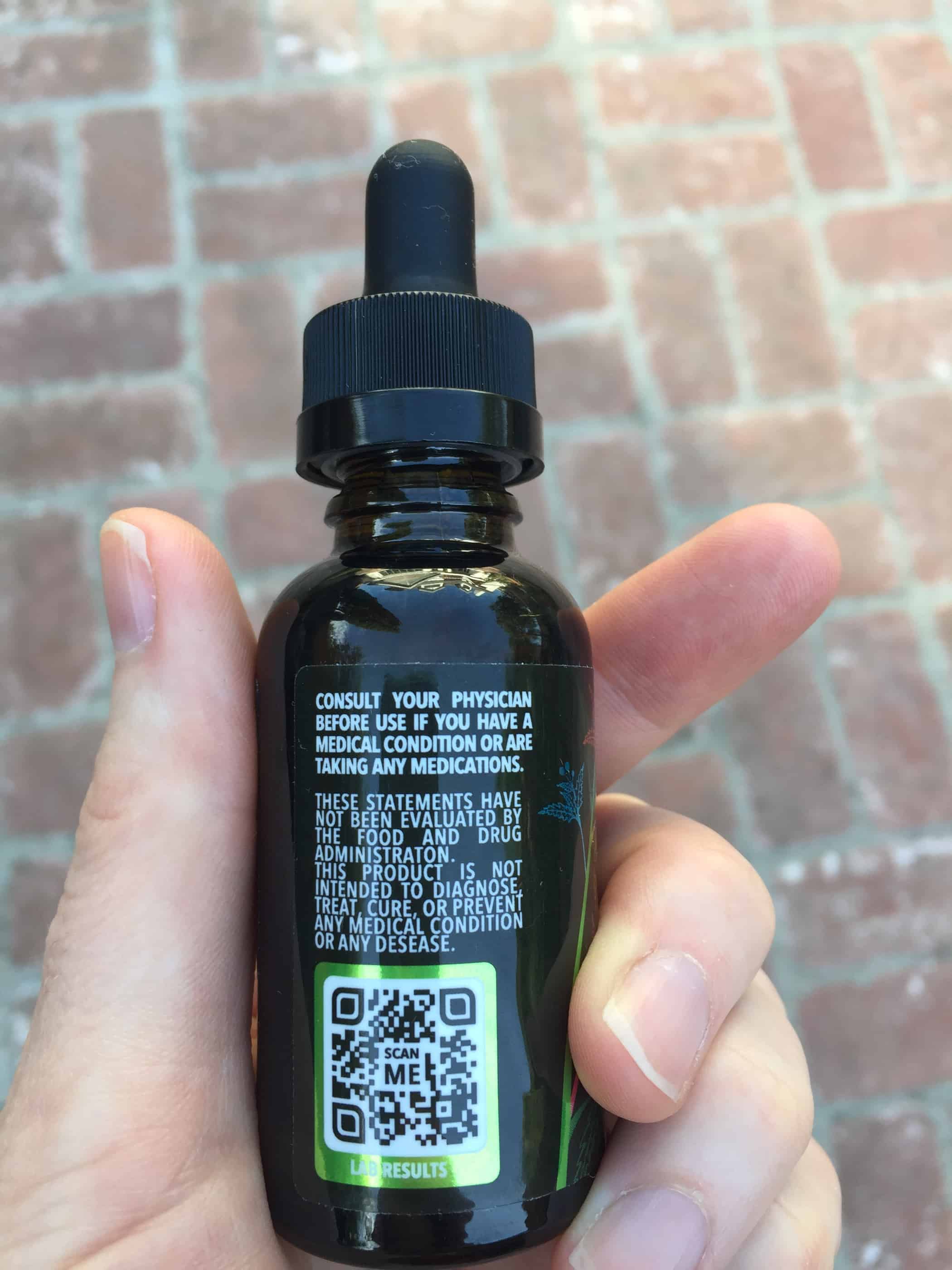 ---
How the TRYTHECBD FULL SPECTRUM HEMP OIL – 3,000 MG Worked for Me
I fell asleep on the couch and had one of the best nights of sleep I have had in a while. I woke up in the early morning refreshed and ready to take on the day. I even slept with a giant screen television flashing light onto my face throughout the night. I didn't even notice it. CBD oil helped me fall asleep, stay asleep, and easily fall back to sleep whenever pain or my bladder woke me up. Because this oil is non-addictive and has few negative side effects, I feel confident in taking it every night. The tincture tastes mildly of hemp, which was unpleasant but not overwhelmingly so. Next time, I'm going to try mixing it into some Celestial Seasonings Sleepytime Tea for increased relaxation and a better flavor.
---
Useful and Unique Things to Know About TRYTHECBD FULL SPECTRUM HEMP OIL – 3,000 MG
TryTheCBD makes regular and full spectrum CBD tinctures. The difference between regular and full spectrum is that the latter contains a minute amount of THC. When something is full spectrum, it contains all the cannabinoids from the cannabis plant, meaning they leave the THC in. Because TryTheCBD uses hemp that has a low level of THC, there's only the tiniest amount left so it still is not going to get you high. This is important to know, especially if you're someone who needs to take drug tests for work or athletics. If you're concerned about testing positive for THC, stick to the non-full spectrum CBD tinctures.
---
TRYTHECBD FULL SPECTRUM HEMP OIL – 3,000 MG Ratings
In the next sections gradings from 0-100 on our review, these grades add up to give the product's overall score.
PRESENTATION • 100
Informative and pretty packaging.
RELIABILITY • 100
Strong stuff the works!
QUALITY • 100
Superb ingredients.
FLAVOR / SMELL / or EASE OF USE • 80
Mild weedy flavor.
VALUE • 100
Great deal!
---
How the TRYTHECBD FULL SPECTRUM HEMP OIL – 3,000 MG Stacks Up Against the Competition
TryTheCBD's 3000 mg hemp oil worked like a charm to get me to sleep and I'd recommend it to anyone looking for a high-dosage CBD product that is effective and cost-conscious. I usually prefer my CBD oils with a better taste, like Steve's Goods blueberry or watermelon tincture or GoGreen Hemp's orange drops. It would be cool in the future if TryTheCBD made some flavored hemp oils because I think they make great products.
---
Saving Money With TryTheCBD Coupons
Save money on all Cbd Tinctures , Cbd vape oil here at Save On Cannabis the World's largest online cannabis coupon code directory.
---
Disclosure: I received these products gratis so that I could try them and then share my honest opinion with the SOC community. I am employed by Save on Cannabis to write honest reviews and provided a flat rate payment for the writing of the review. SOC may receive recurring affiliate payments for purchases made based on this content.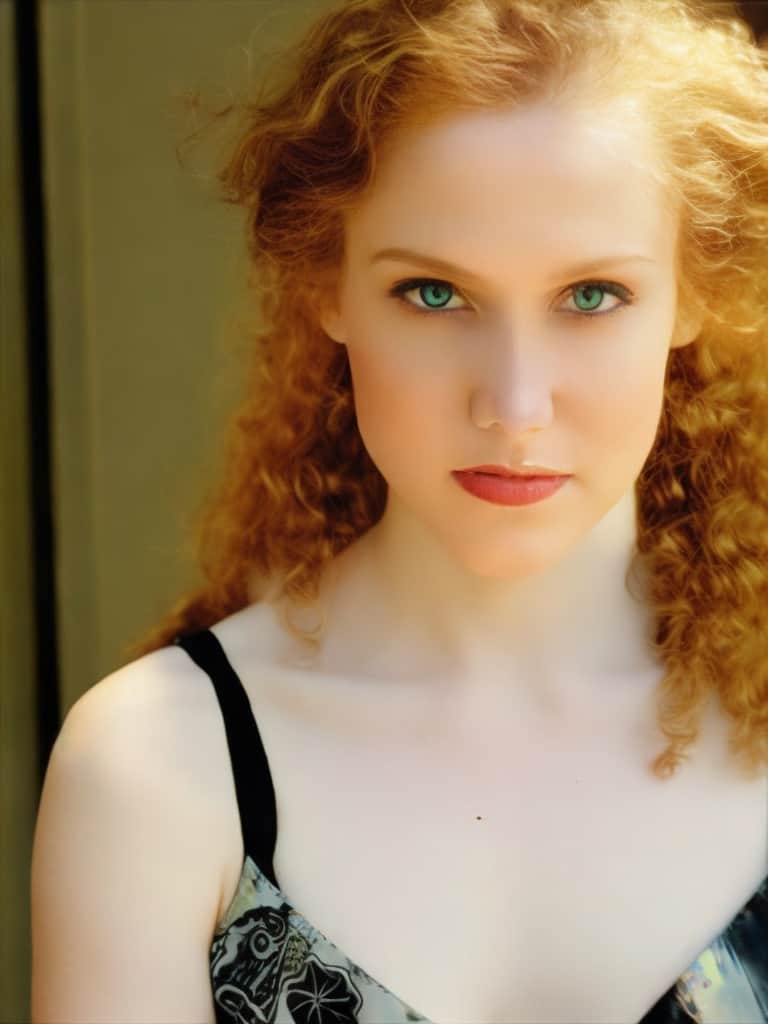 A medicinal cannabis user, utilizing the power of the plant to ease the pains and stresses from long standing conditions that other over the counter or prescriptions could not fix or weren't a natural option like cannabis.  Also, has a background in working directly in the cannabis industry in California within various dispensaries.
Sorry, no coupons were found.
Read this hands-on CBD•TRU review of their Vegan CBD Gummies. Our experienced reviewer tested it for her muscle pains. See if they helped her.
This Pure Relief review is on their extra strength CBD tincture, coming in at a whopping 2,500mg. See if it is worth your money.
We tested King Kanine - King Kalm CBD Pet Oil on our pets so you know if you should use it on your best furry friends. Read this expert King Kanine review.