Pure Relief: Daytime CBD Gummies Review (900mg)
Mar 6, 2021 | Save On Cannabis
CBDCBD CandyCBD EdiblesCBD Gummies
PURE RELIEF
Product Review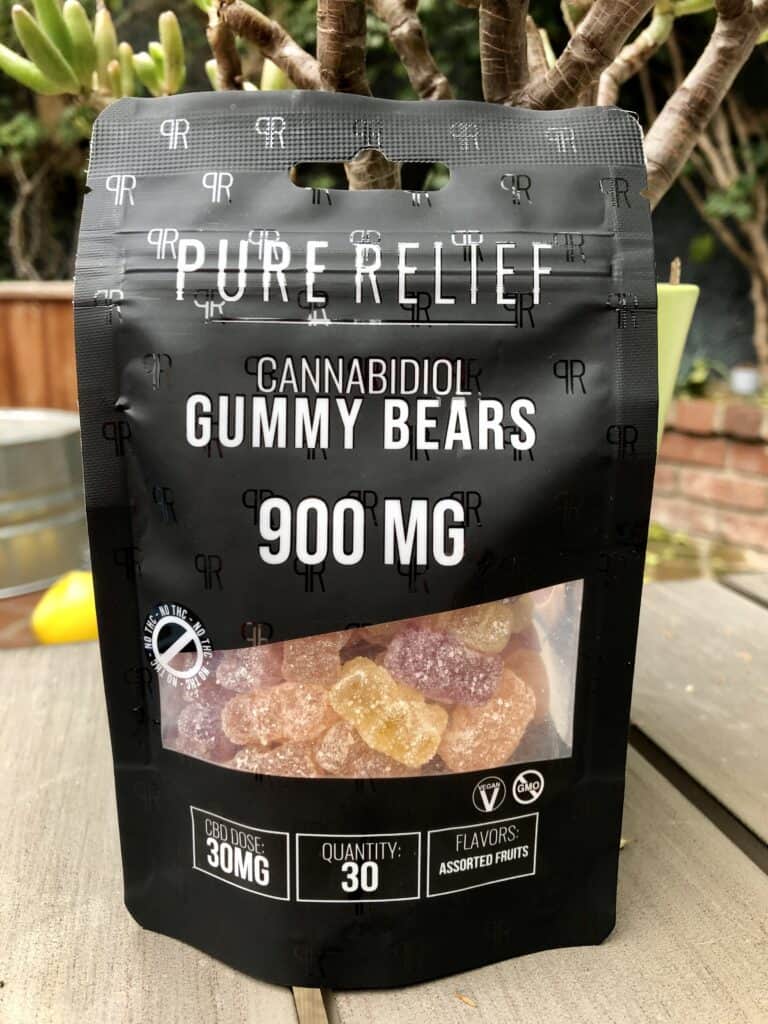 Brand Overview: PURE RELIEF
Pure Relief was founded by Michael Melton who saw CBD as a way to fight the opioid epidemic in his home state of North Carolina. After seeing how the epidemic affected the people he loved, he found CBD as a natural and non-addictive solution. He says, "…my reasoning is personally trying to change as many lives as I can for the positive, for the better." The company's mission is to offer high-quality CBD products with the hope that people will find relief not just from addiction but in improving lives for people who deal with stress and hard times.
Pure Relief aims to educate its customers on the benefits of CBD through its website. They have a blog with articles on the different varieties of CBD, how it can benefit you, and how it can benefit your pets.
Products: Smokeables, Oils, Edibles, Bundles, Topicals, Apparel.
Price Range ($-$$$$): $
About PURE RELIEF HEMP 900MG CBD GUMMIES
Pure Relief Daytime Hemp Gummies contain 900 mg of CBD per package, with 30 mg of CBD per gummy bear. They're flavored with natural assorted fruit flavors and are made with entirely vegan ingredients. The company recommends starting with one serving (or one gummy) per day and adding more as needed. The gummies are a great way to boost your health and give your mind and body support. Please avoid these gummies if you're pregnant or lactating.
If you're taking other medications, you should always consult with your physician before use. Pure Relief also makes Immune Support Gummies which are filled with immune-boosting vitamins and supplements and Night Time Gummies which contain sleep-inducing melatonin.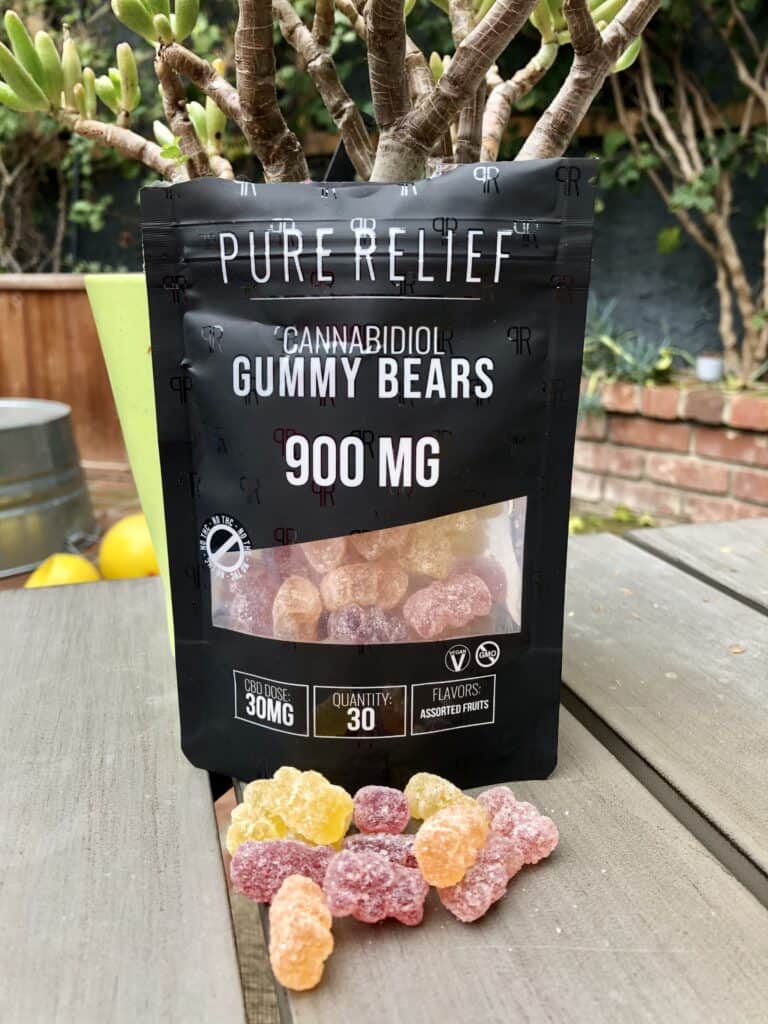 ---
PURE RELIEF DAYTIME HEMP 900mg CBD GUMMIES Specifications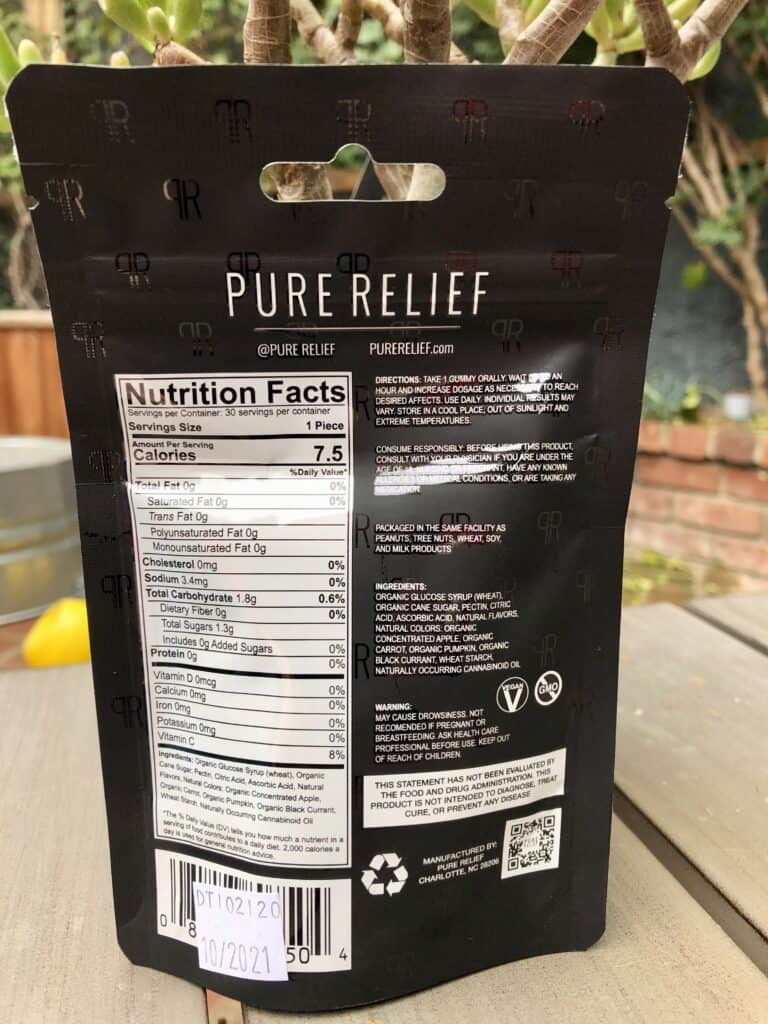 900 mg CBD per package
30 mg CBD per gummy
30 gummies (1 serving)
7.5 calories per gummy
No THC
Non-GMO
Vegan
Ingredients: Organic Glucose Syrup (wheat), Organic Cane Sugar, Pectin, Citric Acid, Ascorbic Acid, Natural Flavors, Natural Colors: Organic Concentrated Apple, Organic Carrot, Organic Pumpkin, Organic Black Currant, Wheat Starch, Naturally Occurring Cannabinoid Oil
---
How We Tested the PURE RELIEF DAYTIME HEMP 900mg CBD GUMMIES
I've already tried Pure Relief's Immune Support and Night Time Gummies which I found effective and delicious. In fact, I've never tried a Pure Relief product I didn't like, so I had high hopes for the Daytime Gummies. I've just started a new semester at school and need a little extra support when it comes to finding balance. Often, I get overwhelmed with juggling school and work and it gets hard to stay in-the-moment. CBD has often helped me find that inner zen so I can focus on the task at hand, instead of freaking out about the next task I need to do.
I find when CBD products are effective, they can help me focus and keep my stress from getting too overwhelming. On the morning of my first day of classes, I ate one gummy for a total of 30 mg of CBD.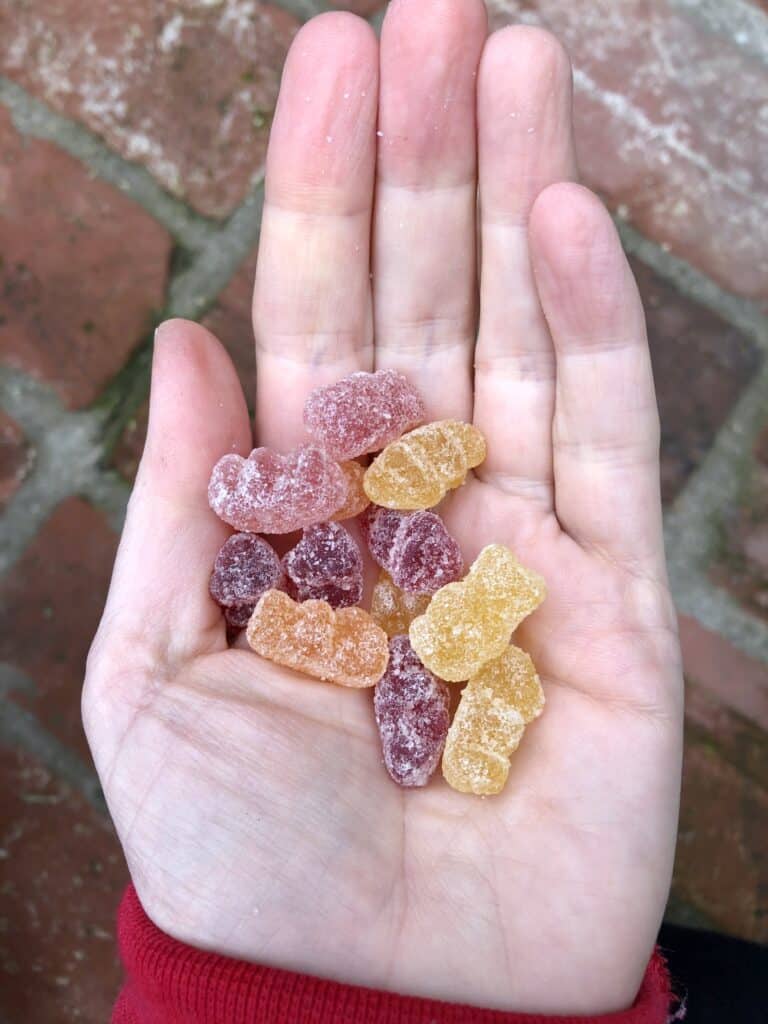 ---
How the PURE RELIEF DAYTIME HEMP GUMMIES Worked for Me
I could feel the warming and calming effects of the CBD gummy in under an hour. It made me feel less frazzled and more able to focus on what was right in front of me. Instead of thinking about the next assignment, I could give all my attention to whatever I was working on in-that-moment. Because of this, I was able to do better work, and absorb more of the lessons. I loved the delicious fruity flavor as it perfectly hid any taste of hemp. Even though I'm not a vegan, I always prefer gummies made with vegan or vegetarian ingredients as opposed to animal-derived gelatin. I don't think an animal needs to die for my CBD gummies, so I was extra appreciative of Pure Relief's vegan ingredients. I will be using these gummies again the next time I need some focus and calm during stressful times.
---
Useful and Unique Things to Know About PURE RELIEF DAYTIME HEMP GUMMIES
Most gummies are made with animal-derived gelatin, but not Pure Relief Daytime Hemp Gummies. These gummy bears are made with vegan and organic ingredients like concentrated apple, carrot, pumpkin, and black currant which give each gummy 8% of your daily dose of Vitamin C. I wish more companies would make their gummies with vegan ingredients especially since it doesn't seem to make them any more expensive. Pure Relief's gummies are some of the best deals around.
---
PURE RELIEF DAYTIME HEMP GUMMIES Ratings
In the next sections gradings from 0-100 on our review, these grades add up to give the product's overall score.
PRESENTATION • 100
Informative packaging.
RELIABILITY • 100
Calming.
QUALITY • 100
Natural and vegan.
FLAVOR / SMELL / or EASE OF USE• 100
Delicious fruity flavors.
VALUE • 100
Good price.
---
How PURE RELIEF DAYTIME HEMP GUMMIES Stacks Up Against the Competition
In my opinion, Pure Relief Daytime Hemp Gummies don't have much competition. Not only are they effective and delicious, but they only cost $59.99 for 900 mg of CBD. That's a great deal! Best of all, Pure Relief doesn't have to harm any animals to make these gummies as they're made with organic vegan fruits instead of cow or pig-derived gelatin. Pure Relief blows away the rest of the competition in terms of quality and cost. I look forward to trying more of their products.
---
Disclosure: I received these products gratis so that I could try them and then share my honest opinion with the SOC community. I am employed by Save on Cannabis to write honest reviews and provided a flat rate payment for the writing of the review. SOC may receive recurring affiliate payments for purchases made based on this content.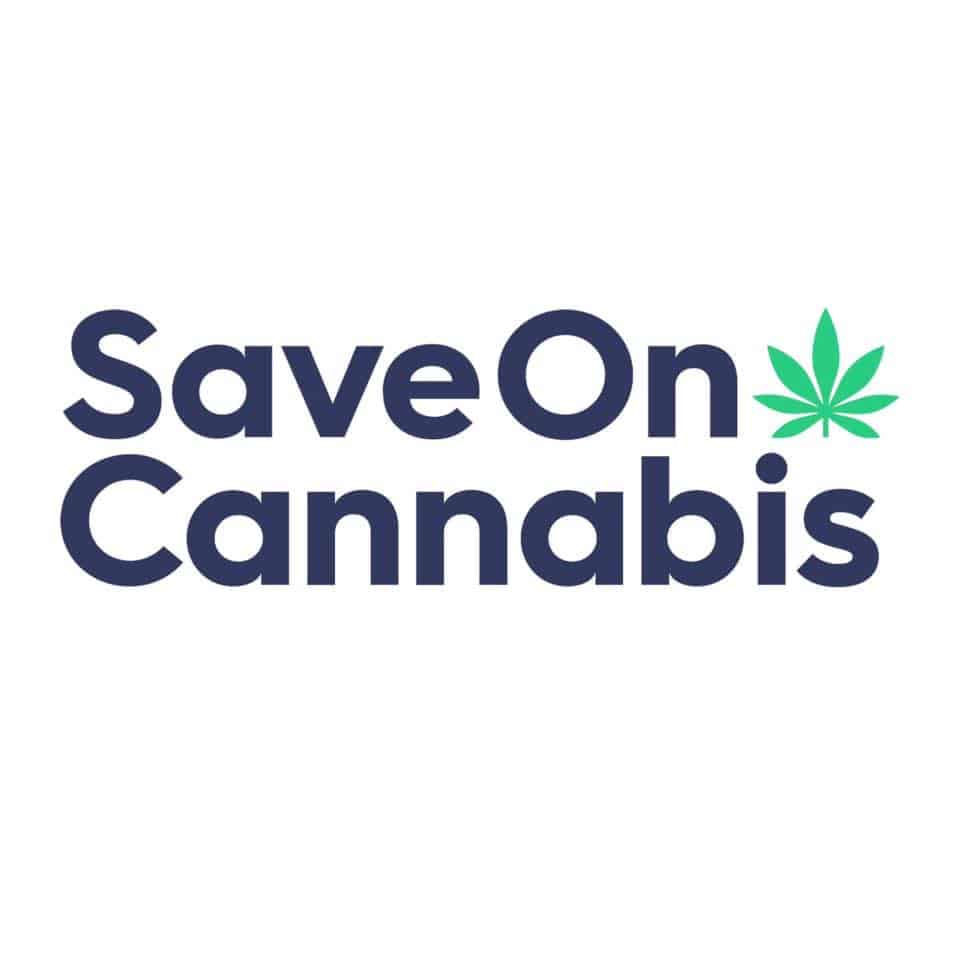 Save On Cannabis is the most trusted source for cannabis discounts and education information.  Vetted deals and clearly written articles to help you become a wiser consumer whether focused on the medical or recreational value of cannabis products.
Sorry, no coupons were found.
We tested the Dixie Botanicals CBD vape cartridge and summarized the pros and cons in this expert CBD review. See what our reviewer thought & see pictures.
CBD Gummies are one of the most popular options, see in this Hempzilla CBD Gummies review if these are the ones you should buy.
Video and text Crescent Canna review of their Canna Moons Delta 9 THC Gummies. Our expert teststed all the flavors and potencies.