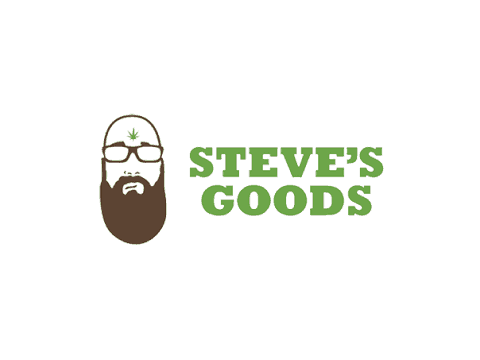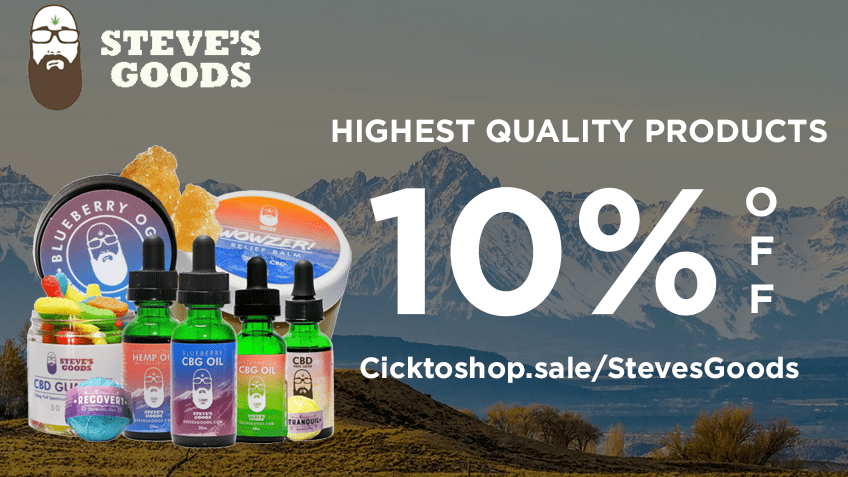 10% OFF CBD shatter with terpenes and more at Steve's Goods! Also get CBG products now. USA Shipping.
Looking for high-quality CBD Shatter? We tested out the Steve's Good Terpin Gorilla CBD Shatter and broke down how it worked for our needs.
Does CBD topical work on pain? Our reviewer got hit by a car & used Steve's Goods CBD Pain Cream on her pain, see if it worked for her injuries for relief.
Steve's Goods Coupon Codes
Founded in 2016, Steve's Goods is a cannabis company that is on a mission to provide accessibility of high-quality hemp to everybody. Steve's Goods is passionate about and also on a mission to spread awareness and know-how about hemp, CBD, CBG and all the other benefits of the hemp plant. They source all of their hemp from famous local hemp farms of Colorado where they have partnered with some of the most renowned hemp producers in the industry to ensure the highest quality of ingredients. They have a very happy group of employees and give 5% of their profits to their employees. They spend a good portion of their revenue on R&D which helps them in producing the high quality of CBD products that they are known for.
---
Popular Steve's Goods Products
Steve's Goods product line consists of products like CBD concentrates, hemp oil tinctures, edibles, creams and topicals, beauty products, CBD isolate and many more. These mega Steve's Goods discount codes will avail you great deals on their amazing range. Some of their most popular products are –
---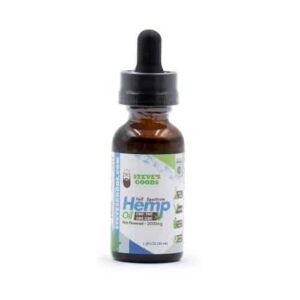 CBD Hemp Oil – Their CBD hemp oil is available in two bottles – 30ml and 15ml. The 15ml bottle is available in potencies of 250mg, 500mg and 1000mg CBD while the 30ml bottle is available in potencies of 500mg, 1000mg and 2000mg CBD. The hemp is C02 extracted and the oil contains terpenes and healthy fatty acids.
---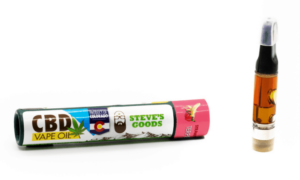 CBD Cartridge – The CBD Vape Cartridge from Steve's Goods contains a 650mg mixture of cannabinoids – 475mg CBD, 60mg CBN, 25mg CBG, 10mg CBDV and 95mg CBC. The cartridges are available in Blueberry OG and Strawnana Fusion strain flavours. The cartridge contains no carrier oils and contains Delta-9 THC free distillate and terpenes.
---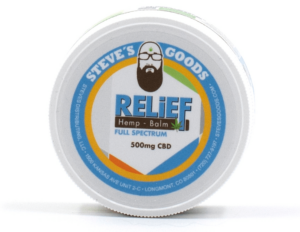 Wowzer CBD Pain Cream – The Wowzer CBD Pain Cream is available in two containers of 1oz and 2oz. It is claimed by the company that the cream helps in recovering from inflammation, joint pain and sore muscles. *
---
Save money now with Steve's Goods coupon codes!
---
Steve's Goods' company objective is to spread the knowledge of the hemp plant as much as possible, just like it's mentioned on their website. Join them in this journey by using these Steve's Goods coupon codes when you shop through the world's largest cannabis coupon website.
People who shop Steve's Goods also like these stores