Vital Plan Select Review: Full Spectrum Hemp Tincture 1200mg
Jul 3, 2020 | SOC
Vital Plan Select Full Spectrum Peppermint Hemp Oil Tincture — 1,200mg
Pros
Certified organic hemp
Uses thermal proprietary extraction
Organic ingredients
Hemp grown in USA
Great terpene profile
High potency formula
Cons
Offputting taste
Missing 3rd party lab tests for contaminants
Vital Plan Select Full Spectrum Hemp Oil Tincture 1,200mg — Peppermint



Product Review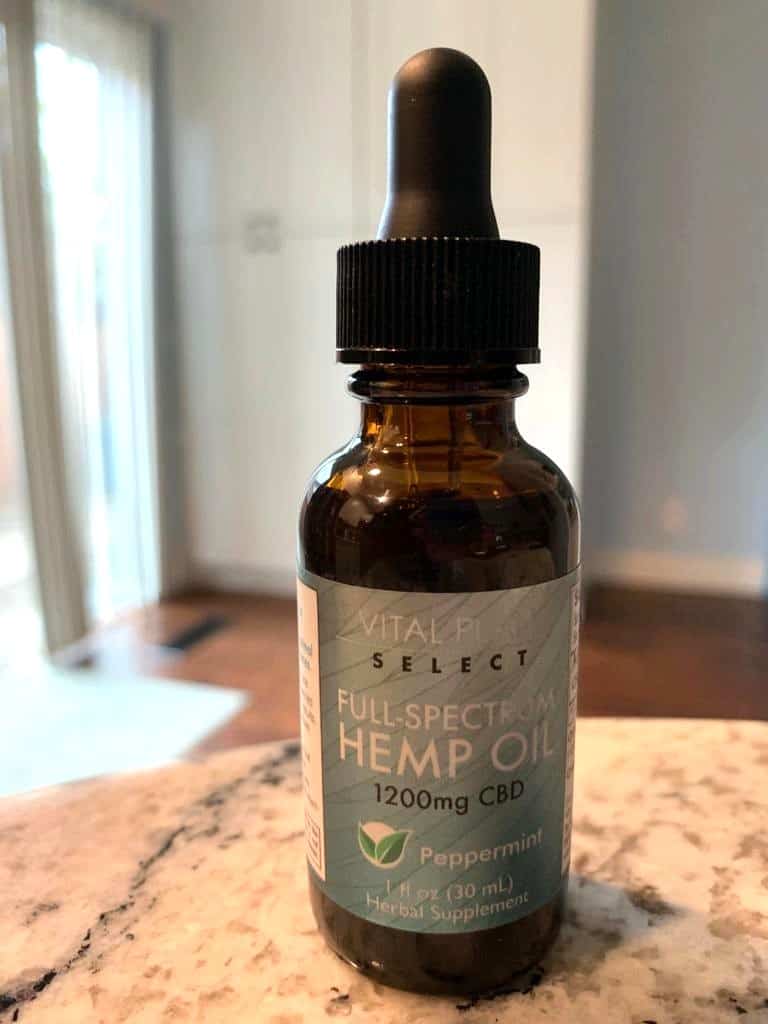 Brand Overview: Vital Plan Select
In 2018, Bill and Braden Rawls co-founded Vital Plan Select. The father and daughter duo also founded Vital Plan in 2008, an herbal supplement business. Dr. Rawlins saw tremendous improvements in his own health by taking herbs, which was the inspiration behind both companies.
Vital Plan Select focuses solely on hemp-derived CBD products. But, it uses the same principles and experience gained in the 10 plus years of running Vital Plan.
The company's main objective is to provide customers safe and organic products. That's why it partnered with a USDA certified organic farm in Colorado. This farm applies biodynamic and holistic methods to grow the healthiest and highest-quality hemp crops possible.
In addition to selling hemp oil tinctures, Vital Plan Select also has a joint & muscle rub topical for sale. All its products are free of chemicals, fertilizers, and GMOs, just as nature intended.
Products: Tinctures & Topicals
Price Range ($-$$$$): $$$
---
About Vital Plan Select Full Spectrum Peppermint Hemp Oil Tincture — 1,200mg



This is a high-potency hemp oil tincture with 40mg of full-spectrum CBD per serving. In total, the bottle contains 1,200mg of CBD. At this potency, it appeals to experienced CBD users or those with chronic issues such as recurring pain, mental health concerns, skin issues, or for depression and anxiety. Vital Plan Select does carry a lower dose formula, so that may appeal to beginners or those looking to enhance their wellness regimen.
The tincture is a full spectrum product and has a high concentration of terpenes, which increases the overall efficacy. Full spectrum means the whole plant was used in the formula. That include other cannabinoids besides CBD, terpenes, flavonoids, omega fatty acids, trace minerals, and other phytonutrients.
Lastly, the company added organic peppermint extract to help masque the natural earthy flavor of hemp. This CBD oil only has organic ingredients and utilizes Green Cherry hemp from greenhouse farms in the USA.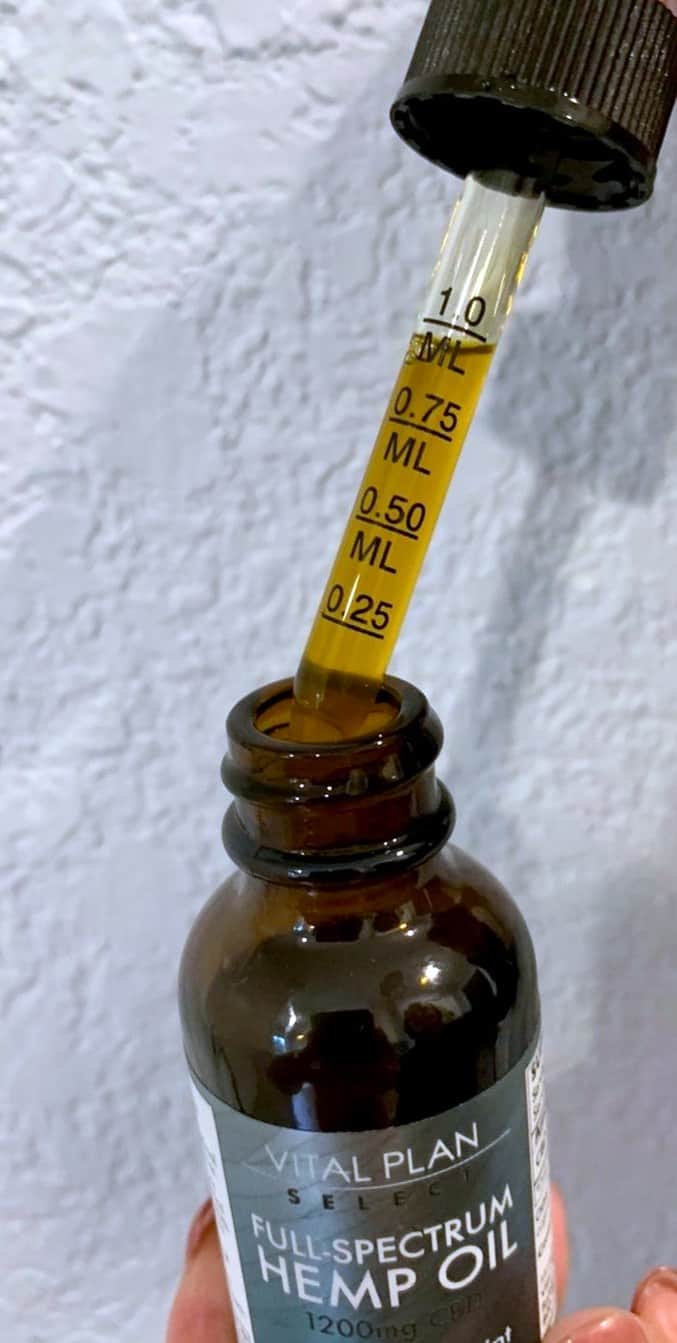 ---
Vital Plan Select Full Spectrum Peppermint Hemp Oil Tincture — 1,200mg Specifications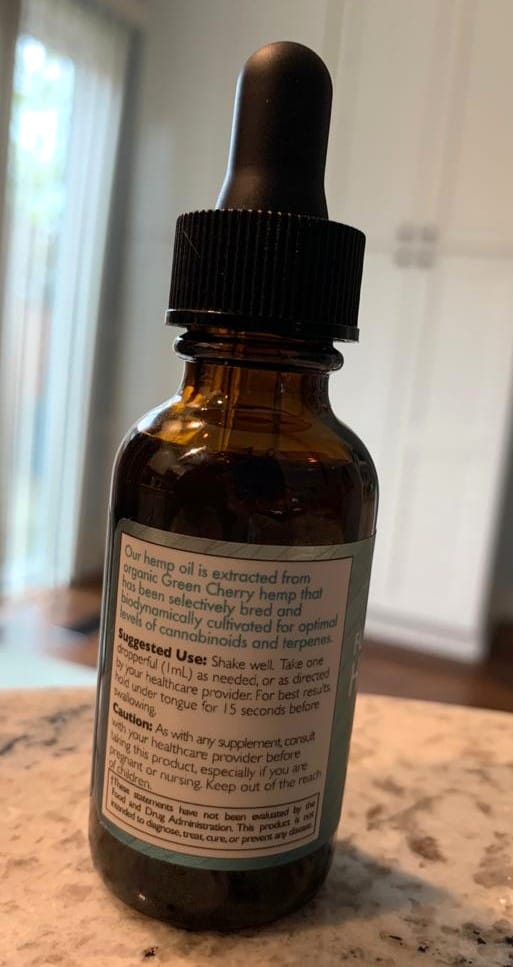 1,200mg full-spectrum CBD

40mg CBD per serving (1 full dropper)

20mg CBD per serving (1 full dropper)

30ml bottle

30 servings per bottle

Less than 0.3% THC

Most prominent terpenes: caryophyllene, eucalyptol, limonene, myrcene, and humulene

Ingredients

: CBD hemp extract, organic MCT coconut oil, and organic peppermint extract
---
How We Tested the Vital Plan Select Full Spectrum Peppermint Hemp Oil Tincture — 1,200mg



Before using the 1,200mg Vital Plan Select CBD tincture, I used the company's 600mg CBD tincture. At that time, I was experiencing some anxious feelings and occasional disturbances in sleep. After taking the lower dose formula, I saw some positive changes. I felt more balanced and at peace. Life didn't seem as stressful. When adding the higher potency formula (1,200mg) into my daily routine, I was hoping to feel an enhancement of the effects I got with the 600mg product.
Every time I consumed this product, I dropped the oil underneath my tongue and allowed it to absorb fully. I counted to 60 each time. The longer you hold the oil (from 15 to 90 seconds), the better absorption you'll have. Meaning, the effects and benefits of CBD can more quickly and easily reach the places that need some TLC.
To be completely candid, I also take a few herbal supplements pretty regularly and smoke cannabis several days a week. So, Vital Plan Select's CBD tincture was just one aspect of my daily efforts to stay well.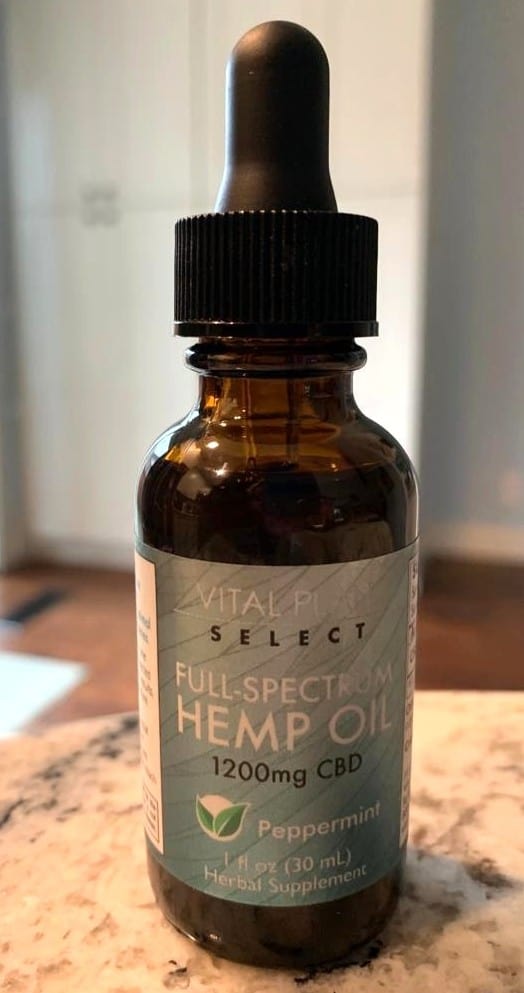 ---
How the Vital Plan Select Full Spectrum Peppermint Hemp Oil Tincture — 1,200mg Worked for Me



In the month of taking Vital Plan Select's Hemp Oil Tincture I had many positive outcomes. For starters, I noticed I had less worries, better energy and slept really well. Since the potency was fairly high, the effects felt stronger and longer-lasting.
Overall, I liked this product. The taste wasn't stellar, but I became accustomed to it. Since this CBD oil had organic ingredients and a full spectrum profile, I would use it again.
---
Useful and Unique Things to Know About Vital Plan Select Full Spectrum Peppermint Hemp Oil Tincture — 1,200mg



Not many CBD company's use certified organic hemp in their products. Besides being expensive, the USDA organic label is hard to get given the long administrative wait times. So, this feature is truly unique.
Something else that's good to know about this product is the terpene content. Terpenes give flavor and aroma to hemp and all other plants. Also, they have well-documented therapeutic benefits (ie aromatherapy) that can help you feel calm, and relaxed, or uplifted and energized, depending on the terpene. Vital Plan Select's tincture has high percentages of caryophyllene, eucalyptus, and limonene. Look them up and find out the effects each of these terpenes have.
---
Vital Plan Select Full Spectrum Peppermint Hemp Oil Tincture — 1200mg Ratings



In the next sections gradings from 0-100 on our review, these grades add up to give the product's overall score.
PRESENTATION • 100
Nice labeling and clear instructions for use.
RELIABILITY • 95
Good for acute issues or general well-being.
QUALITY • 100
Certified organic hemp and other organic ingredients..
FLAVOR / SMELL / gold EASE OF USE • 70
Strong and unpleasant taste.
VALUE • 90
More expensive than competition, but it carries good value.
---
PROS of the Vital Plan Select Full Spectrum Peppermint Hemp Oil Tincture — 1,200mg
The pros we listed define this CBD tincture in the best possible ways. In fact, the positive qualities are the reason this CBD oil is a product worth trying out for yourself.
---
CONS of the Vital Plan Select Full Spectrum Peppermint Hemp Oil Tincture — 1,200mg
One aspect of this tincture that I didn't care for was the taste. I love peppermint, but the combination of mint and the taste of deep earthy hemp didn't work well. However, it did get easier to adjust to the taste over time. Let's say this — it wasn't bad enough to prevent me from taking it again.
---
How Vital Plan Select Full Spectrum Peppermint Hemp Oil Tincture — 1,200mg Stacks Up Against the Competition



There's a lot to love about this CBD tincture. It has great specifications, starting with its organic hemp and other organic ingredients. Plus, it has a lot of hemp terpenes, whereas many companies use terpenes from herbs, fruit, or other plants. This is ok, but not as effective as a product with hemp terpenes, like Vital Plan Select's tincture.
On the downside, when you look at the cost per mg of CBD, Vital Plan Select does charge higher than most of the competition. The premium price must come from the use of certified organic hemp.
---
Saving Money With our Verified

Vital Plan Select

Coupons
Save money by using our verified CBD Tinctures Coupons here at Save On Cannabis the World's largest online cannabis cannabis coupon directory.
---
Disclosure: I received these products gratis so that I could try them and then share my honest opinion with the SOC community. I am employed by Save on Cannabis to write honest reviews and provided a flat rate payment for the writing of the review. SOC may receive recurring affiliate payments for purchases made based on this content.

Save on Vital Plan Select
In this Americana Uncut review of their CBD Vape we try it out for a week straight and see how reliable it is and if it is worth your money.
Our reviewer gets hold of the Hoboken Hemp Eucalyptus 250mg CBD blend to help her pains & get sleep. Find out how it worked in Hoboken Hemp review.
We tested the American Hemp Oil CBD 750mg Capsules, read our review now to see how it worked. Find out if you should be adding these to your shopping list.