Trokie Fast Melt Tabs Review
Jan 28, 2021 | Save On Cannabis
CBDCBD Dissolvable Tablets
TROKIE
Product Review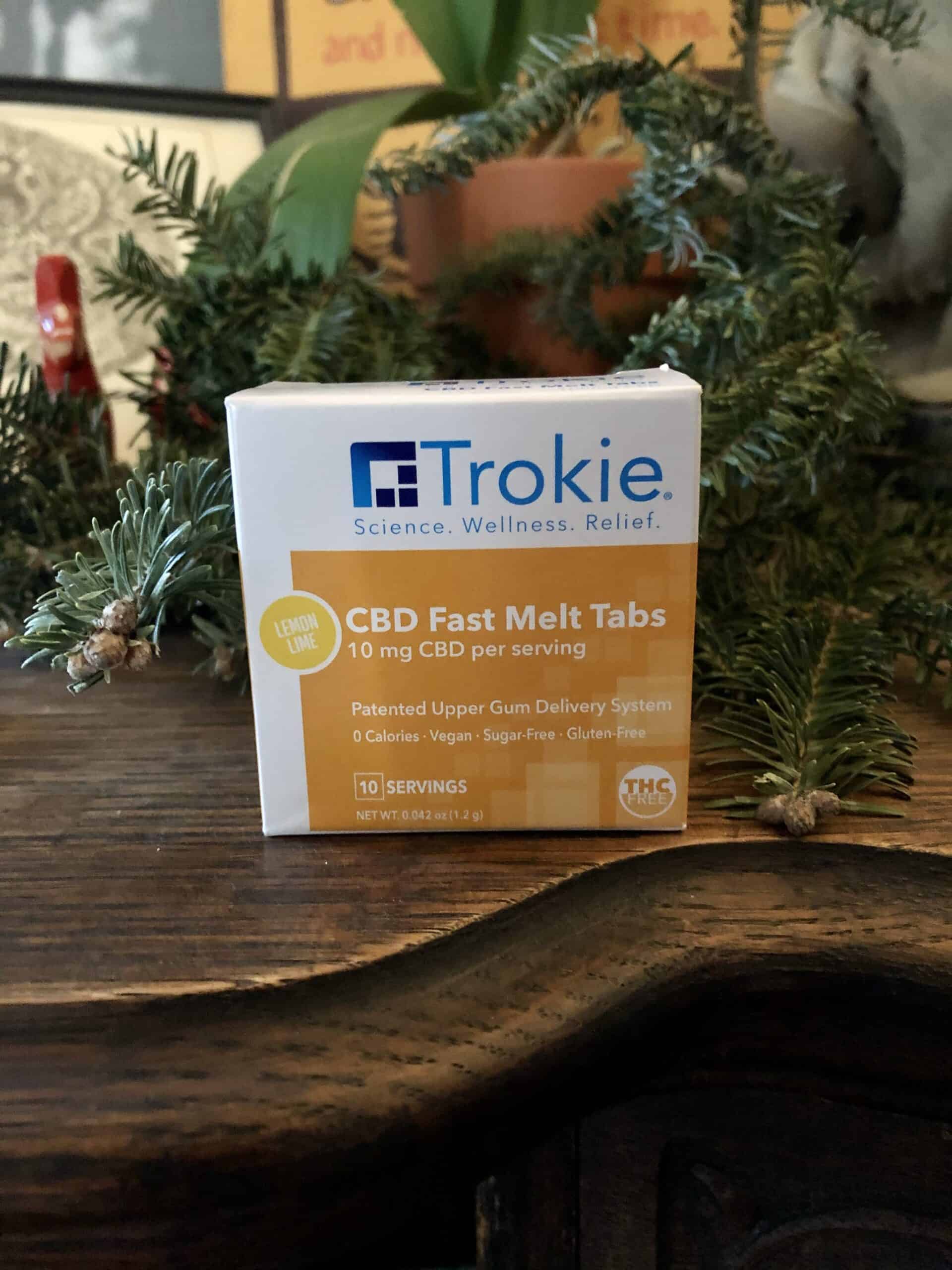 Brand Overview: TROKIE
The Trokie brand comes from BioActive Solutions, Inc., a manufacturer, and distributor of high-quality CBD products. Trokie was founded by Dr. Kent Crowley, whose 30 years of experience in pharmaceutics and clinical medicine gave him the perfect background to become the Director of Research and Development for Trokie's line of CBD products.
The Trokie team consists of expert biochemists and medical doctors who use their science-backed knowledge to make sure every product is pure, potent, and safe. The company wants you to "medicate with confidence," whether you're interested in their accurately dosed lozenges or one of Trokie's deeply penetrating topicals. Everything they make is fast-acting and long-lasting to help you deal with pain and discomfort.
Products: Fast-Melt Tabs, Nanocapsules, Pain Patch, Salves, Wound Care Spray, Tattoo Care Spray
Price Range ($-$$$$): $$$
---
About TROKIE FAST MELT TABS
These fast-melt tabs from Trokie are infused with 10 mg of CBD per serving and are designed to work quickly and last longer than other hemp products. The package comes with ten tiny servings that fit easily under your upper lip for a perfect dosage to activate your body's natural cannabinoid receptors which support overall health. Trokie has done all of the dosings for you, so you can rest assured you're getting 10 mg of CBD each time you take a single serving.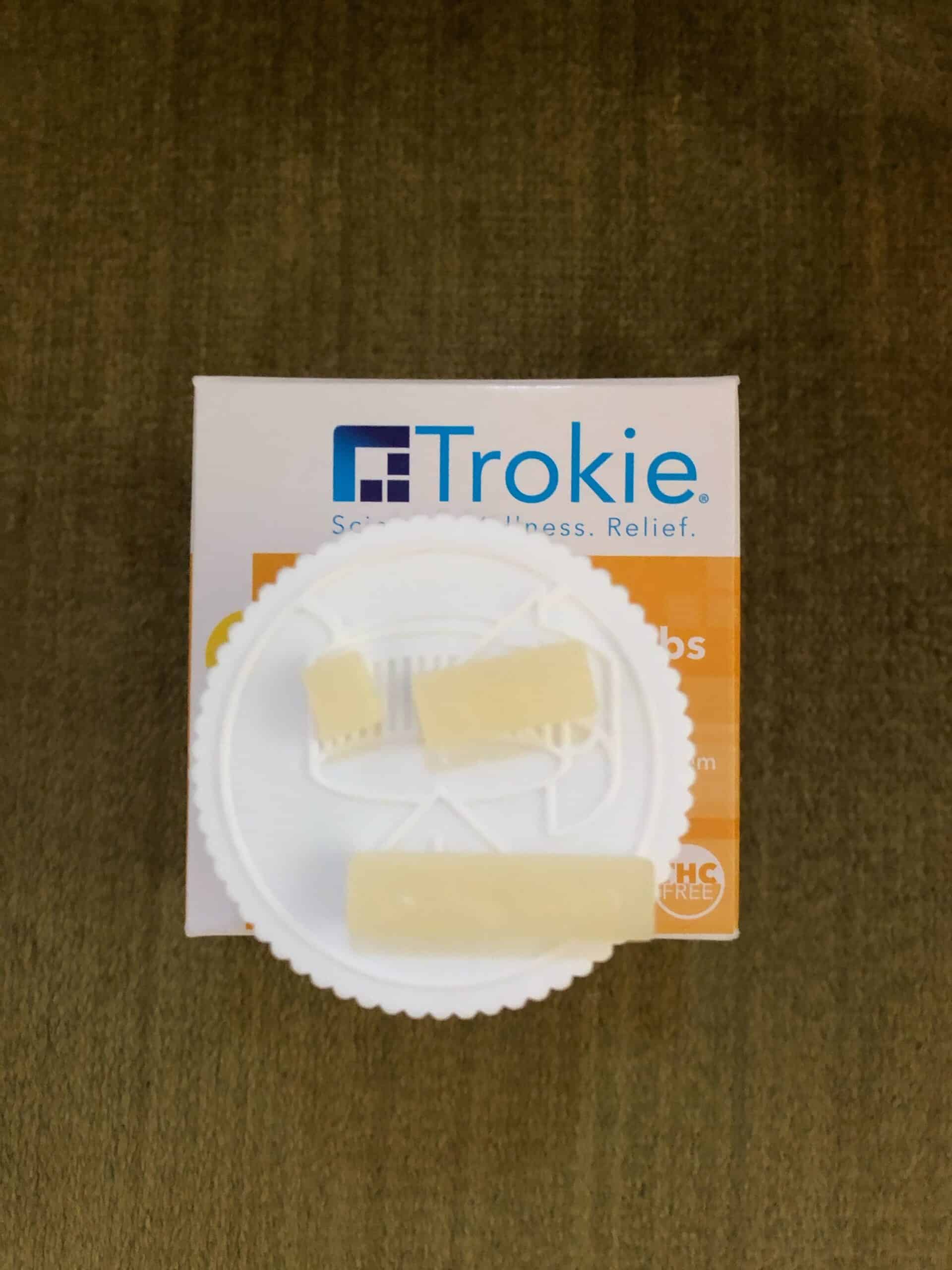 To use, place a single tab on your upper gum and allow it to dissolve. The tingling sensation just means the "patented upper gum delivery system" is working as the fast melt tab works its way into your body. The tabs are tiny and discreet, perfect for travel and work. Best of all, you should feel the positive effects of the CBD within minutes.
---
TROKIE FAST MELT TABS Specifications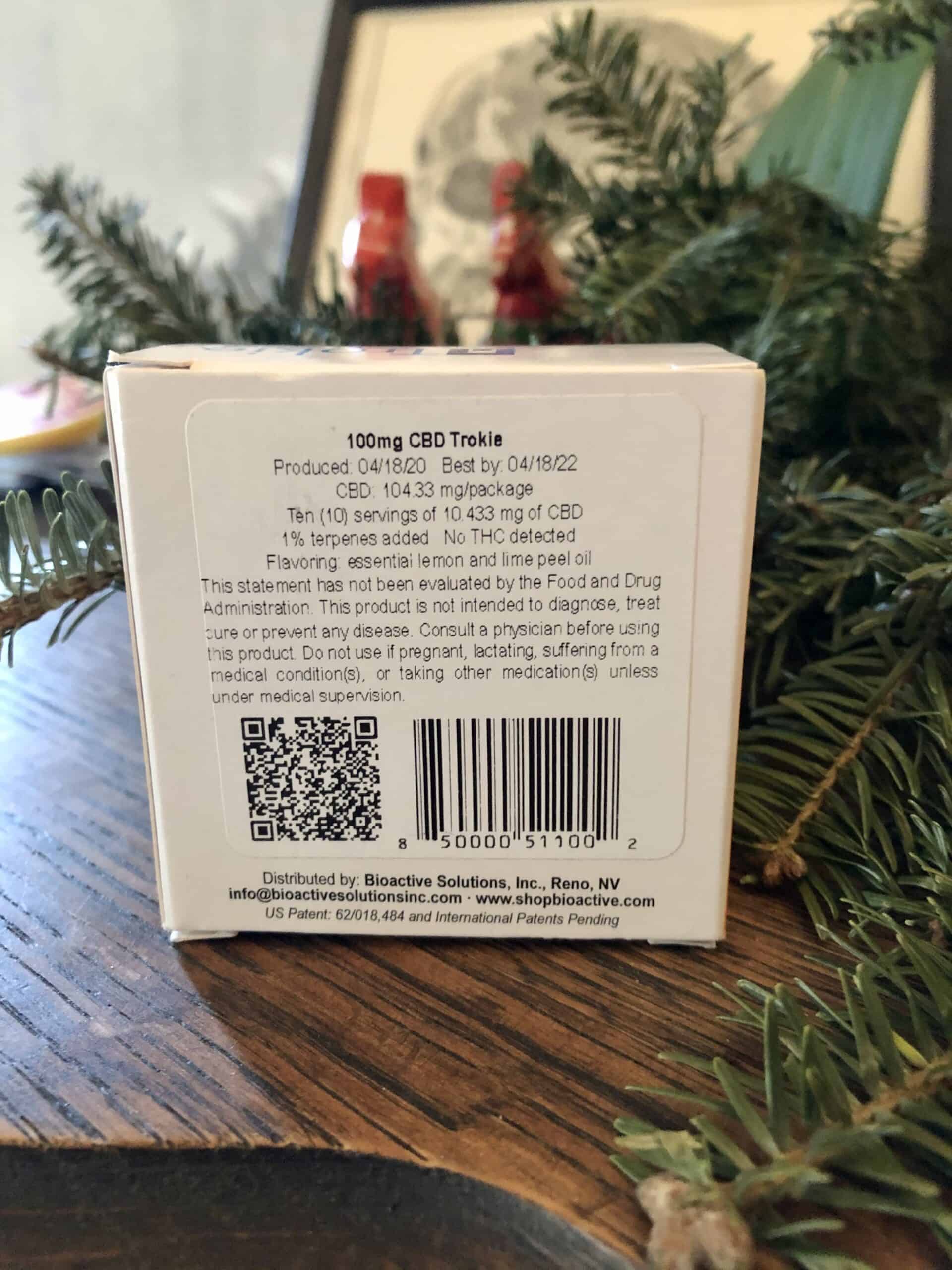 100 mg CBD per package
10 mg CBD per serving
0 calories
Vegan
Sugar-free
Gluten-free
THC-free
Ingredients: Whole Plant Cannabis Extracts, 1% Terpenes, PCCA Proprietary Base (PEG, Siraitia Grosvenorii Fruit Extract, Natural Flavors/Oils: Essential Lemon and Lime Peel Oil, Acacia Senegal Gum, Steviol Glycosides, Citric Acid)
---
How We Tested the TROKIE FAST MELT TABS
I found Trokie's melatonin-infused fast melt tabs effective in helping me sleep, so I thought I'd give the daytime variety a shot to see if it would help me deal with stress and anxiety. What was most appealing about this product is that it's super easy to dose and each serving is tiny and calorie-free. Whenever I use a tincture, I never feel like I'm getting an exact dose, but with Trokie Fast Melt Tabs, I just need to break off the desired amount.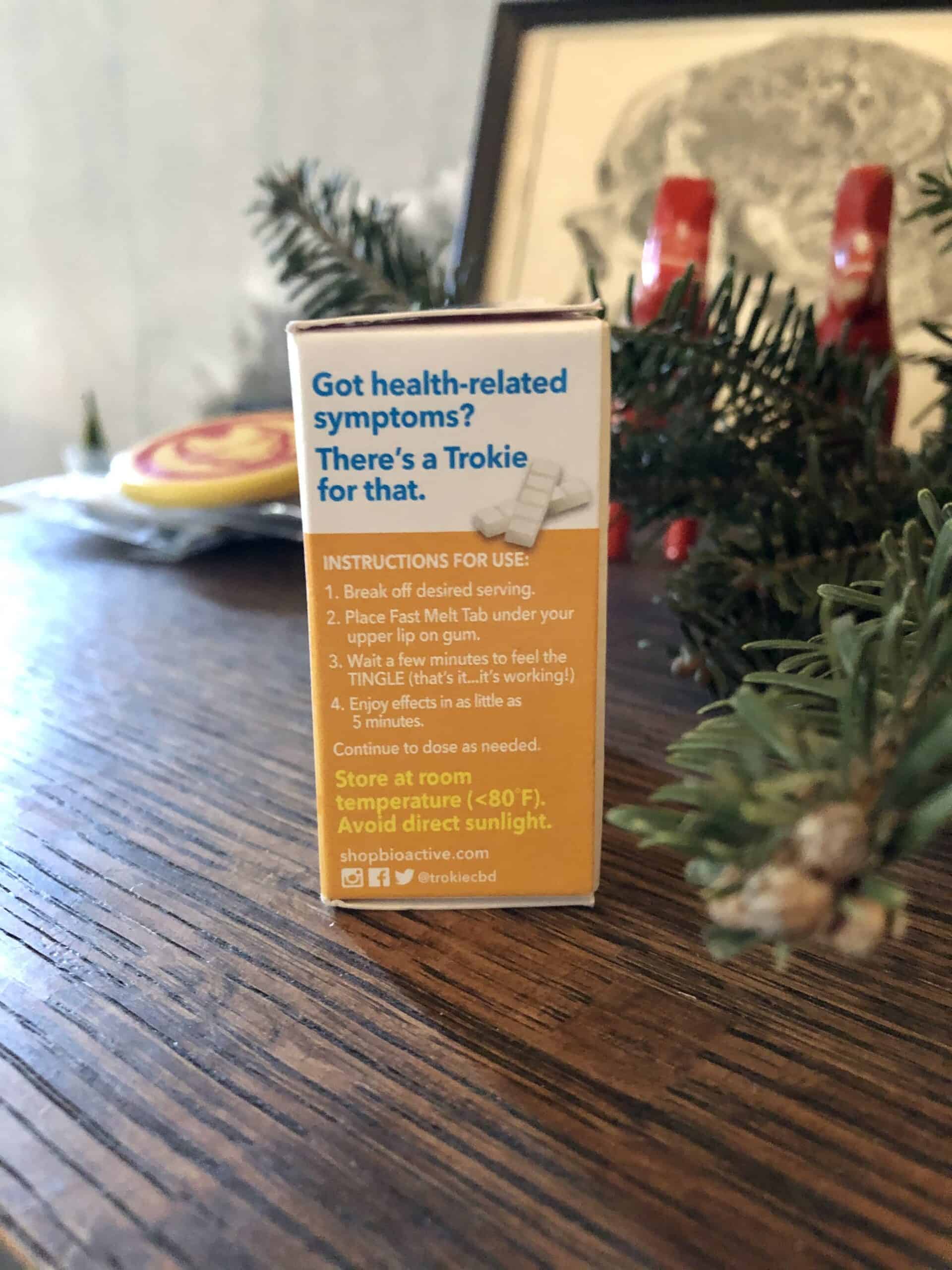 Since I have been using CBD for a while, I decided to try out 2 servings, for a total of 20 mg of CBD. I broke off two small bars and placed them underneath my upper lip. My hope was the CBD would help me be more in-the-moment during the day so that I felt less stressed out and could more easily roll with the punches.
---
How the TROKIE FAST MELT TABS Worked for Me
I could feel the benefits of Trokie Fast Melt Tabs within a few minutes, which is much faster than any other CBD company I've ever tried. The cannabidiol made me feel warm and focused, without feeling high. Whenever something stressful happened, I found I was able to let it roll off me easier. I could keep a clearer head so was better able to deal with issues at work much more effectively. The lemon-lime flavor was potent, but not enough to hide the bitter hemp taste that plagues so many CBD edibles. Despite my dislike for the flavor, I would use Trokie Fast Melt Tabs again because they worked so fast!
---
Useful and Unique Things to Know About TROKIE FAST MELT TABS
I wasn't familiar with some of the ingredients in Troke Fast Melt Tabs, so did a Google search. Siraitia Grosvenorii Fruit Extract is more commonly known as monk fruit, comes from the gourd family, and is often used because it's 250 times sweeter than sucrose. Monk fruit can fight inflammation, improve heart health, and boost your immune system. Acacia Senegal Gum is a water-soluble dietary fiber that comes from a thorny tree which can promote weight loss and decrease cholesterol.
---
TROKIE FAST MELT TABS Ratings
In the next sections gradings from 0-100 on our review, these grades add up to give the product's overall score.
PRESENTATION • 100
Informative packaging.
RELIABILITY • 100
Effective.
QUALITY • 100
High-quality ingredients.
FLAVOR/SMELL/or EASE OF USE • 75
Bitter flavor.
VALUE • 95
Slightly expensive.
---
How TROKIE FAST MELT TABS Stacks Up Against the Competition
Trokie Fast Melt Tabs work so much faster than any other CBD product I've tried making it one-of-kind in terms of its competition. Even though it's a little more expensive than I'd like to pay for CBD, the product's speed and effectiveness can't be beaten. I'm not even complaining about the bitter flavor, although if Trokie wanted to be more competitive, they could work on hiding the taste of hemp.
---
---
Disclosure: I received these products gratis so that I could try them and then share my honest opinion with the SOC community. I am employed by Save on Cannabis to write honest reviews and provided a flat rate payment for the writing of the review. SOC may receive recurring affiliate payments for purchases made based on this content.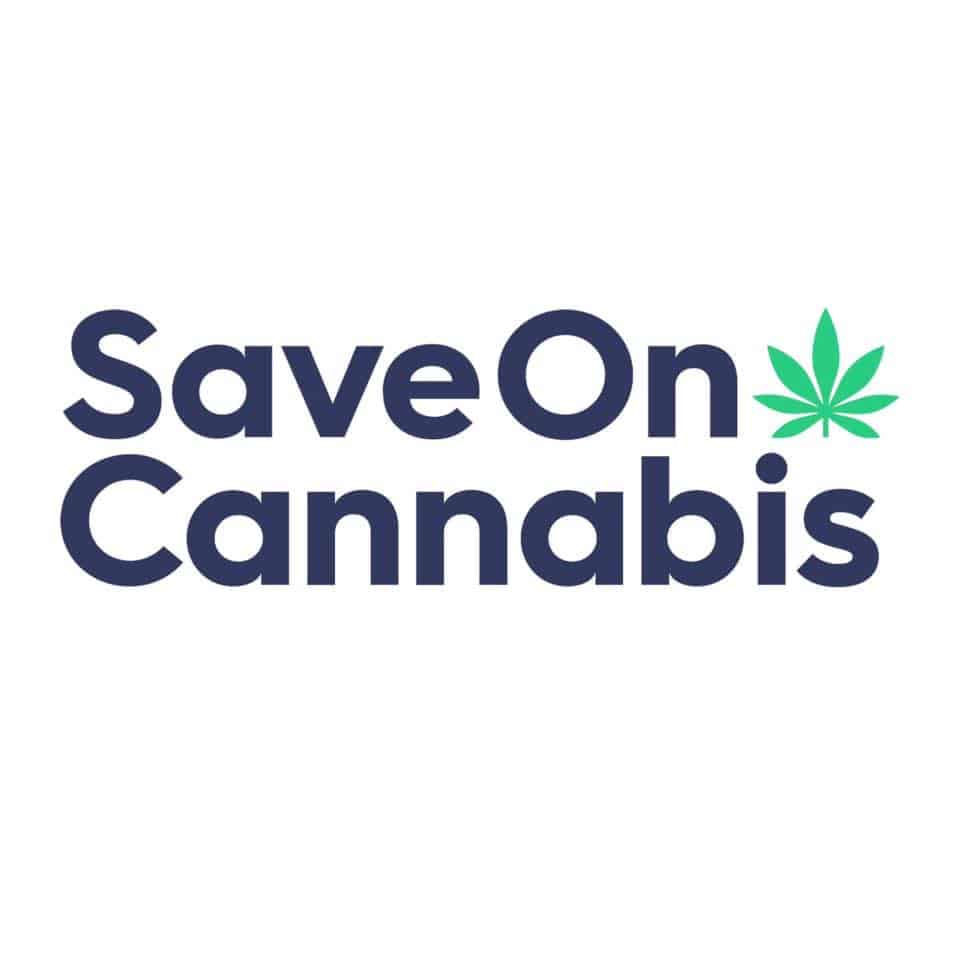 Save On Cannabis is the most trusted source for cannabis discounts and education information.  Vetted deals and clearly written articles to help you become a wiser consumer whether focused on the medical or recreational value of cannabis products.
In this Joy Organics review of their CBD Tincture our reviewer has regular trouble sleeping from pain, see if she got more rest.
Berkeley Gold review of the precise CBD doses in dissolvable tablets. Find out if the tablets (900mg package) do the trick to ease our days.
How does CBD lotion work on your skin? Is it worth trying? Our reviewer tested out the Enflower CBD Eye Cream on her eyes and face, see if it worked.