TryTheCBD Review – OG Kush cartridge
Oct 28, 2019 | Romy
CBDCBD CandyCBD ConcentratesCBD EdiblesCBD GummiesCBD Isolate or Terpsolate Powder and CrystalsCBD Pet ProductsCBD ShatterCBD TincturesCBD TopicalsCBD Vape OilsCBGCBG TincturesCBNCBN TincturesDisposable CBD Vape Pen
TRYTHECBD OG KUSH CBD VAPORIZER PEN CARTRIDGE – 300 MG
Product Review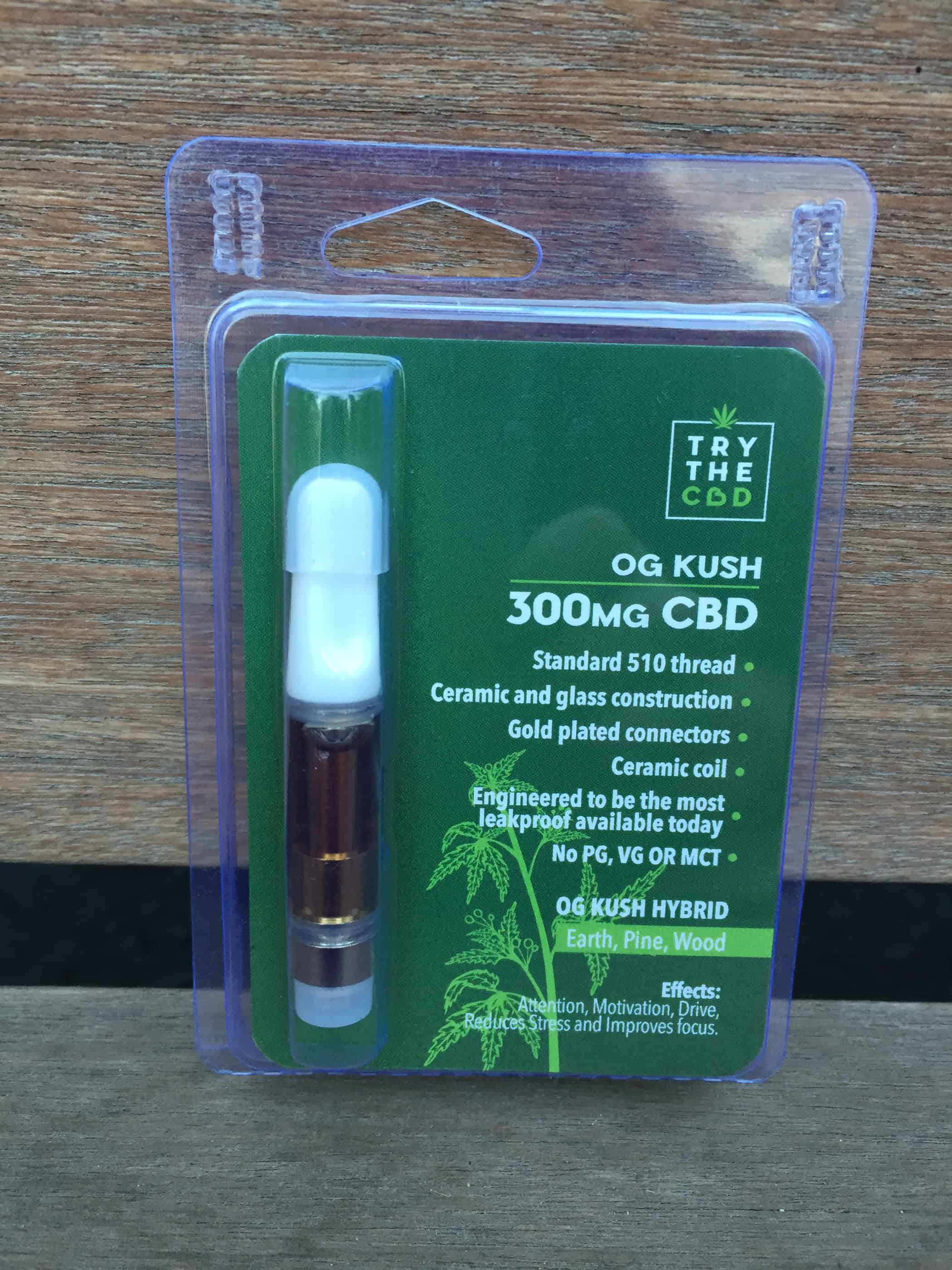 Brand Overview: TRYTHECBD
TryTheCBD created a line of products using CBD grown from the best hemp in Colorado to help you improve sleep, health, and reduce the pain and anxiety in your life. Everything made by TryTheCBD is completely natural, devoid of GMO's, gluten-free, and contains zero THC making it entirely non-psychoactive. Have a question about CBD? Just give them a call or shoot them an email, and the TryTheCBD team will be there. With a secure website to protect all your important information, TryTheCBD promises fast delivery and 20% off for military, firefighters, senior citizens, low-income, students, and government employees. All the TryTheCBD products are legal across all fifty states and made in the USA.
Products: Capsules, Tinctures, Topicals, Vape Cartridges, Vape Pens, Vape Oil, Isolates, Pet Oil.
Price Range ($-$$$$): $-$$$
---
About the TRYTHECBD OG KUSH CBD VAPORIZER PEN CARTRIDGE – 300 MG
TryTheCBD's vape cartridge is filled with 300 mg of OG Kush CBD, a hybrid that won't get you high as it contains 0% THC, but it will improve focus, motivation, drive, and attention all while reducing stress and anxiety. Vaping is one of the most efficient ways to get take your daily dose of CBD because you can feel the effects almost immediately. When you vape, you get 35% or more CBD than you would if you took it orally, making this product the right choice for immediate relief. This disposable cartridge is made with the highest quality CBD along with TEC Temper oil to help make the vaping experience smooth. It also contains a variety of plant-based terpenes for added flavor. Rich in antioxidants, TryTheCBD's OG Kush vape cartridge can help to reduce mild inflammation and pain. This cartridge is compatible with any traditional 510 style battery so don't forget to add that to your shopping basket too!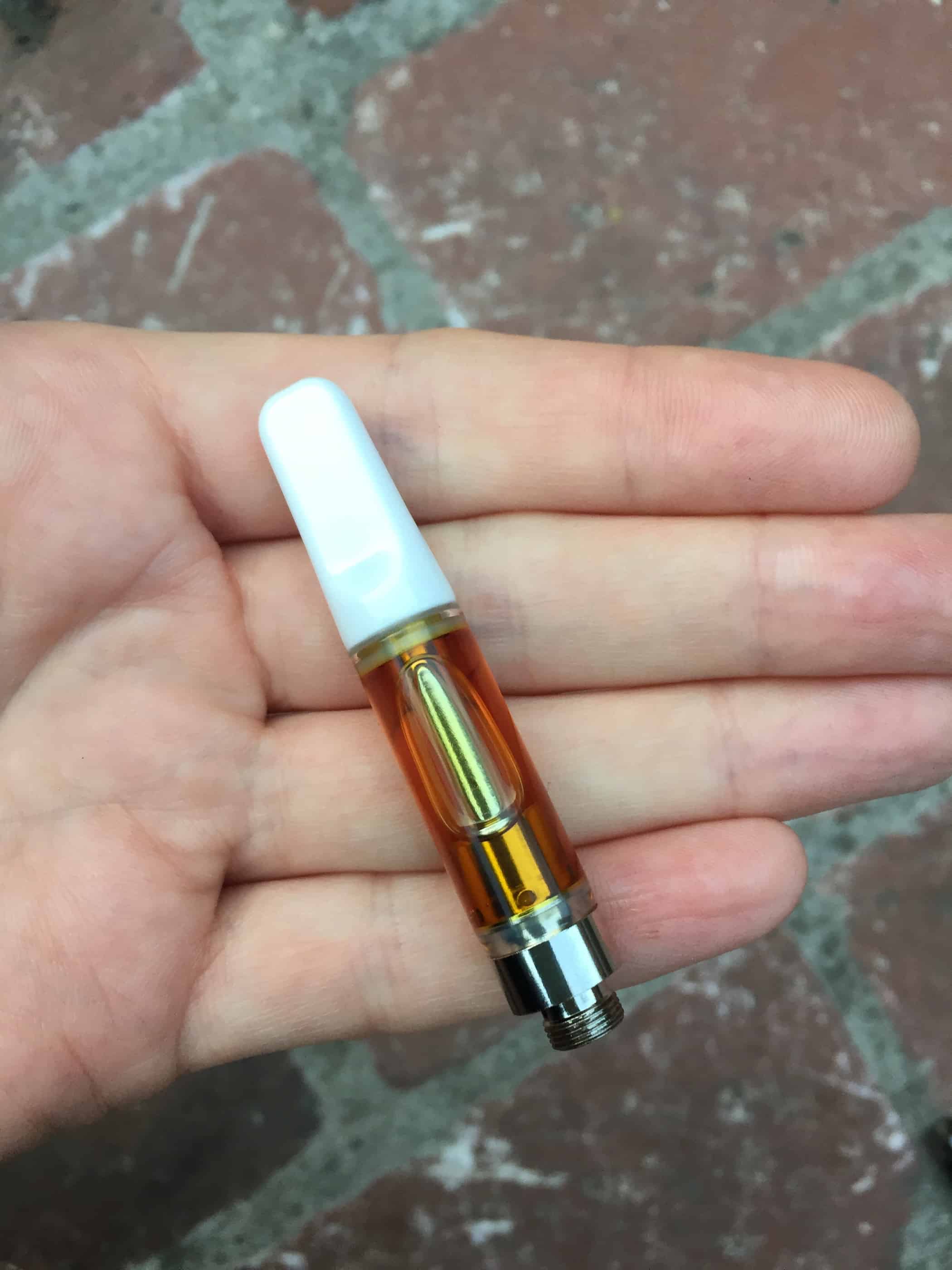 ---
TRYTHECBD OG KUSH CBD VAPORIZER PEN CARTRIDGE – 300 MG Specifications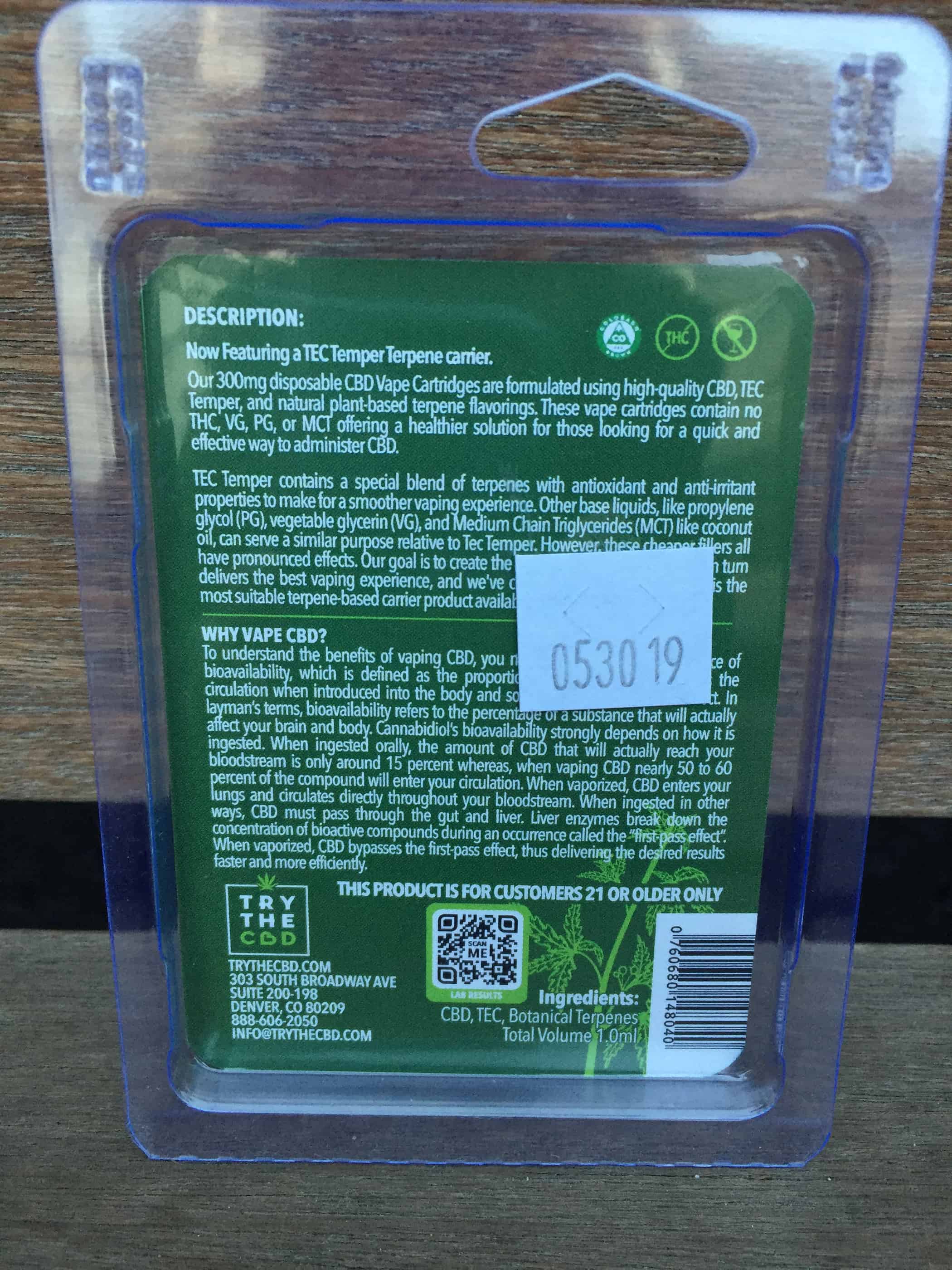 300 mg OG Kush CBD (Hybrid)
Standard 510 thread
Ingredients: CBD, TEC, Botanical Terpenes
Ceramic and glass construction
Gold plated connectors
Ceramic coil
No PG, VG, or MCT
Total Volume: 1.0 ml
---
How We Tested the TRYTHECBD OG KUSH CBD VAPORIZER PEN CARTRIDGE – 300 MG
Using CBD vape cartridges has been an excellent way for me to get immediate and extra-strength relief when my chronic pain gets especially bad. I've tried vaping CBD in the past and was amazed how quickly it worked so I was excited to give TryTheCBD OG Kush CBD Vaporizer Pen Cartridge – 300 MG a shot. I have severe chronic pain in my hips, legs, and low back that gets worse if I'm at a desk or driving too much. I recently started taking a class, which means I'm seated at a desk five hours a week. That might not seem like a lot to the average person, but for me, it's too much. Before I left the house to walk to school, I removed the cap from my cartridge and screwed it onto the battery that I'd been charging in my computer all morning. Per TryTheCBD's instructions, I preheated the cartridge to warm up the thick oil by pushing and holding the button and letting it warm up for 3-5 seconds before inhaling. I took a few hits since my pain was especially bad, gathered my school things, and left the house hoping for relief.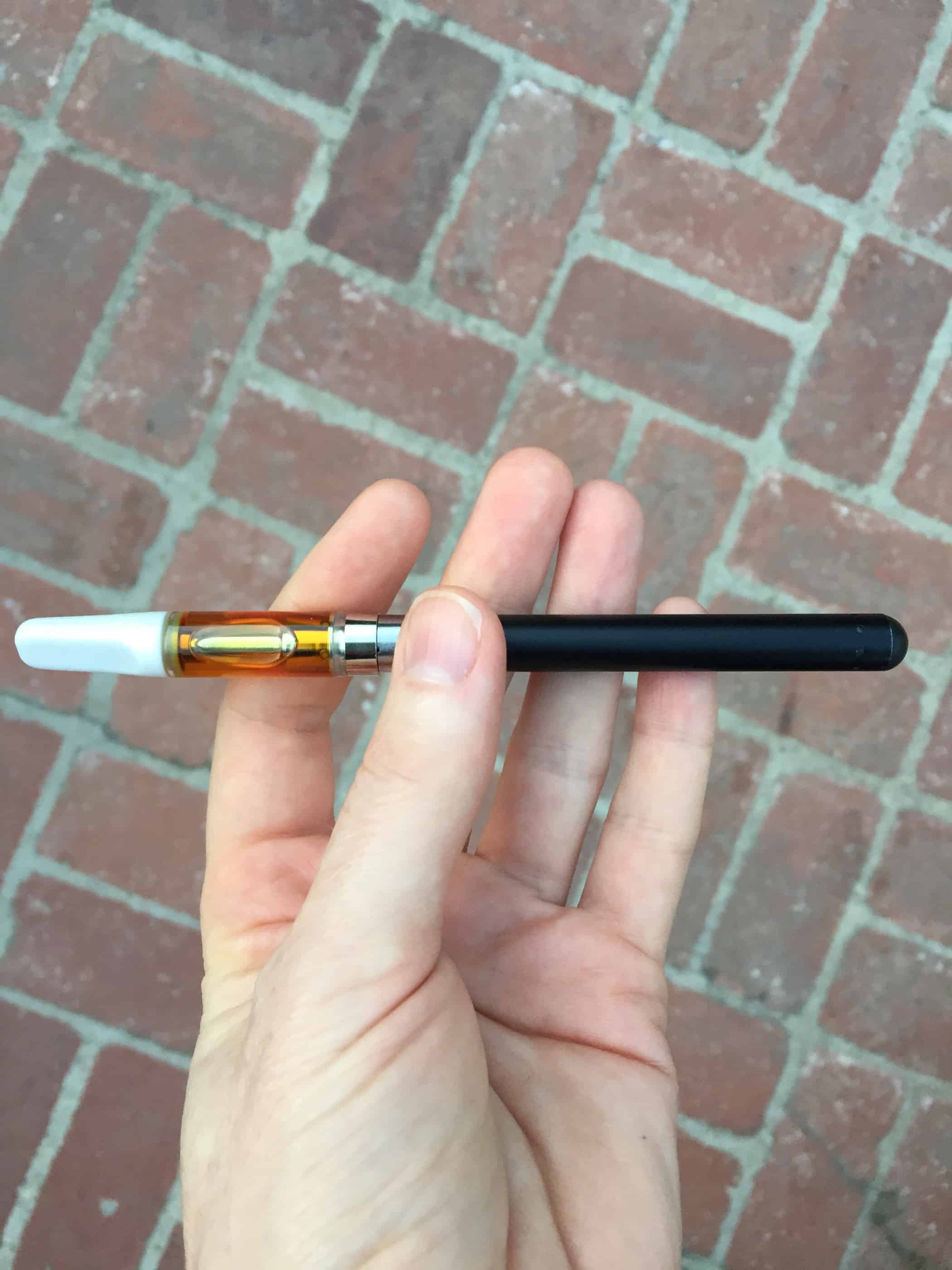 ---
TRYTHECBD OG KUSH CBD VAPORIZER PEN CARTRIDGE – 300 MG Worked for Me
I felt the effects of the TryTheCBD OG KUSH CBD Vaporizer Pen Cartridge almost immediately. My head became clear and a sense of calm came over me. During class, I noticed how much I didn't notice the pain and was able to make it to the first break without as much discomfort. I found I didn't squirm uncomfortably in my chair as much and I was able to pay more attention to, and enjoy, the class so much more. The flavor is described by TryTheCBD as earth, pine, and wood and it certainly did taste earthy, piney, and woody. Personally, I wasn't a fan of the flavor, but I'm sure its someone else's cup of tea. I will try vaping CBD before class more often, but I want to see if there's a flavor more to my taste.
---
Useful and Unique Things to Know About TRYTHECBD OG KUSH CBD VAPORIZER PEN CARTRIDGE – 300 MG
TryTheCBD's menu is impressive. They've created an entire line of vape cartridges to suit your individual needs and preferences, each with their unique plant terpene flavors. The Super Lemon Haze cartridge is a hybrid that will help you feel more happy, creative, and energetic. The GrandDaddy Purple is an indica that helps with insomnia, lack of appetite, and relaxation. One of the sativa strains is TryTheCBD's Pineapple Express blend, which is uplifting and energizing. From Green Crack to Banana Kush, TryTheCBD has cornered the market on variety. I'm interested in trying the Strawnana cartridge to see if I like the taste better.
---
TRYTHECBD OG KUSH CBD VAPORIZER PEN CARTRIDGE – 300 MG Ratings
In the next sections gradings from 0-100 on our review, these grades add up to give the product's overall score.
PRESENTATION • 100
Informative packaging.
RELIABILITY • 100
Works to ease pain and anxiety.
QUALITY • 100
Natural and effective ingredients.
FLAVOR / SMELL / or EASE OF USE • 95
Taste is okay. Not terrible, not great.
VALUE • 100
Average price for CBD vape cartridge.
---
How the TRYTHECBD OG KUSH CBD VAPORIZER PEN CARTRIDGE – 300 MG Stacks Up Against the Competition
In terms of price, TryTheCBD's cartridges are about average when compared to other companies. You can certainly find more expensive ones, but you can also find cheaper ones. Dixie Botanicals makes a similar-tasting vape cartridge that costs almost twice as much and contains only 250 mg! One the other hand, Vapen has created a line of CBD cartridges that contain the same amount of CBD, work just as effectively but cost a little less.
---
Saving Money With TryTheCBD Coupons
Save money on all Cbd Vape Oil here at Save On Cannabis the World's largest online cannabis coupon code directory.
---
Disclosure: I received these products gratis so that I could try them and then share my honest opinion with the SOC community. I am employed by Save on Cannabis to write honest reviews and provided a flat rate payment for the writing of the review. SOC may receive recurring affiliate payments for purchases made based on this content.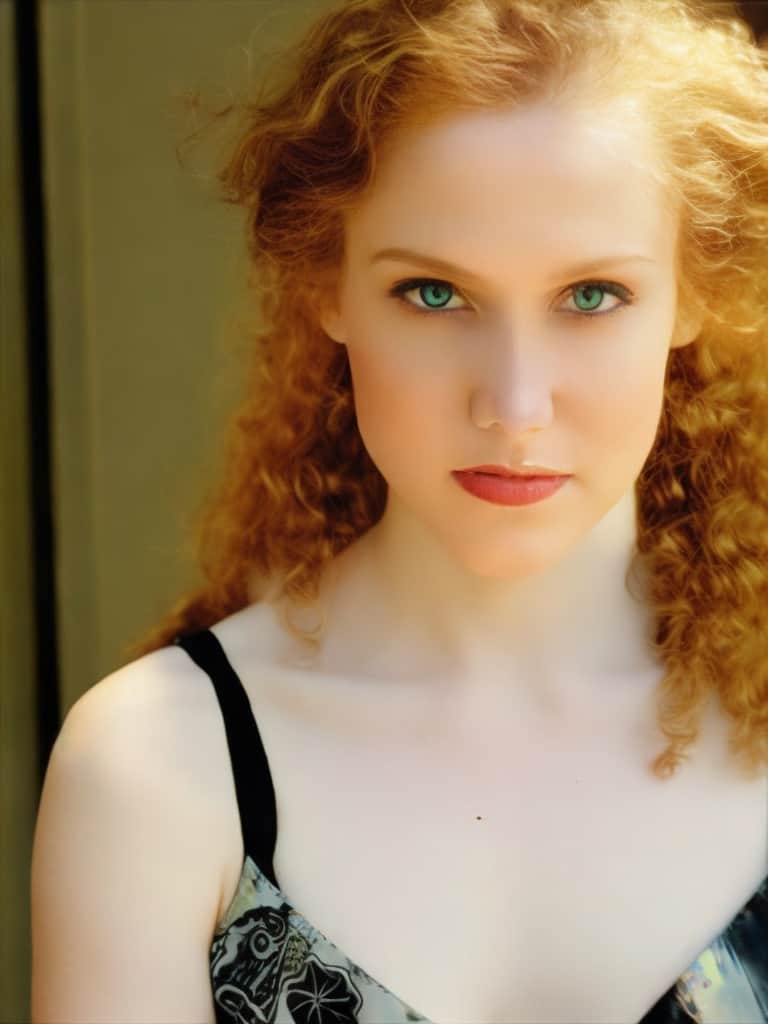 A medicinal cannabis user, utilizing the power of the plant to ease the pains and stresses from long standing conditions that other over the counter or prescriptions could not fix or weren't a natural option like cannabis.  Also, has a background in working directly in the cannabis industry in California within various dispensaries.
Sorry, no coupons were found.
See in our Manitoba Harvest review of their CBD oil drops if it helps us get some sleep. Also, enjoy Manitoba Harvest coupons.
Read our Half Day CBD review of the 1000mg CBD oil with a high dose. Will our reviewer get relief from Complex Post Traumatic Disorder.
Read our hands on review and see photos of the BioCBD+ vape CBD oil and pen combo pack. See what we liked & disliked. Also, get BioCBD Plus coupons here.