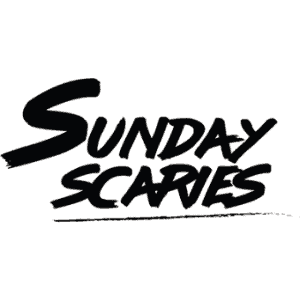 Sunday Scaries Coupons
Shipped to You
Verified Only
Guaranteed to Work!
If it doesn't you'll be refunded the discounted amount.
All
Guaranteed to Work!
If it doesn't you'll be refunded the discounted amount.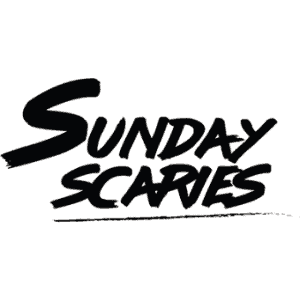 20% OFF site-wide at Sunday Scaries! Multiple usage allowed.
We have copied SOC and are taking you to Sunday Scaries
Got a case of the Mondays? See if this tincture will stop the FML and let you get back to the chill in our Sunday Scaries Tincture review.
We all have the days we just feel like aren't chill, can the Sunday Scaries Gummies bring back the chill and make the days easier?
In these crazy days, how many of us could use a boost of energy with a sense of mental calm? Let's see if the Sunday Scaries Yolo Shot works.
Sunday Scaries Coupon Codes
Sunday Scaries is a CBD brand that makes cannabis products designed to help you deal with the stresses of everyday life. The founders of Sunday Scaries wanted to make CBD products that could effectively help people suffering from the stress of their work-life and deal with the excessive worrying and depression people experience on a Sunday ahead of a long, gruelling workweek. As such, Sunday Scaries was born to make CBD products that help their customers mellow out, chill and lead a fun lifestyle. The brand aims to bring humor and laughter to everyone's life with the help of their unique broad-spectrum CBD product range. They are also very active in the community and are associated with different organizations, charities and foundations that help people with such issues. All of their products are made of the highest-quality hemp and are tested independently by third-party labs, the results of which are available on their website. The brand has gathered quite a reputation for themselves and have also been featured in various reputed publications like PopSugar, BuzzFeed, Forbes and Cosmopolitan among others.
---
Popular Sunday Scaries Products
The product range of Sunday Scaries includes CBD oil, gummies, candies and many more. You'll have a really great experience shopping on their website with its cool design layout and as such, you can also enjoy some additional savings on your splurge with these exclusive Sunday Scaries discount codes. Some of their most popular products are –
---
1. CBD Gummies – The CBD Gummies from Sunday Scaries come in a bottle containing 20 gummies with each gummy containing 10mg of CBD. The gummies are made of a blend of the highest quality broad-spectrum CBD, Vitamin B12 and Vitamin D3 and are available in orange, cherry, pineapple, lemon and apple flavors.
---
2. CBD Oil Tincture – The CBD oil tincture comes in a bottle containing 500mg of CBD with each dropper containing 30mg of CBD. The CBD is suspended in coconut oil inside the bottle and is designed for rapid absorption in the system.
---
3. CBD Candy – The CBD candies come in a packet of 10 candies with each candy containing 10 mg of broad-spectrum CBD. For every candy pack sold, Sunday Scaries donates $1 to The Trevor Project, an organization that helps LGBTQ youth in need.
---
Save money now with Sunday Scaries coupon codes!
---
If you are looking for CBD products that help in dealing with the stress of everyday life, then Sunday Scaries is for you. Plus, they also help out a ton of people with your purchases by being involved with various foundations and charities. Get amazing discounts on their products by using these exclusive Sunday Scaries discount codes when you shop through the world's largest Cannabis coupon website.
People who shop Sunday Scaries also like these stores