Social CBD Review – Zooey Citrus Floral Hand Cream
Sep 10, 2020 | SOC
SOCIAL CBD ZOOEY CITRUS FLORAL HAND CREAM
Product Review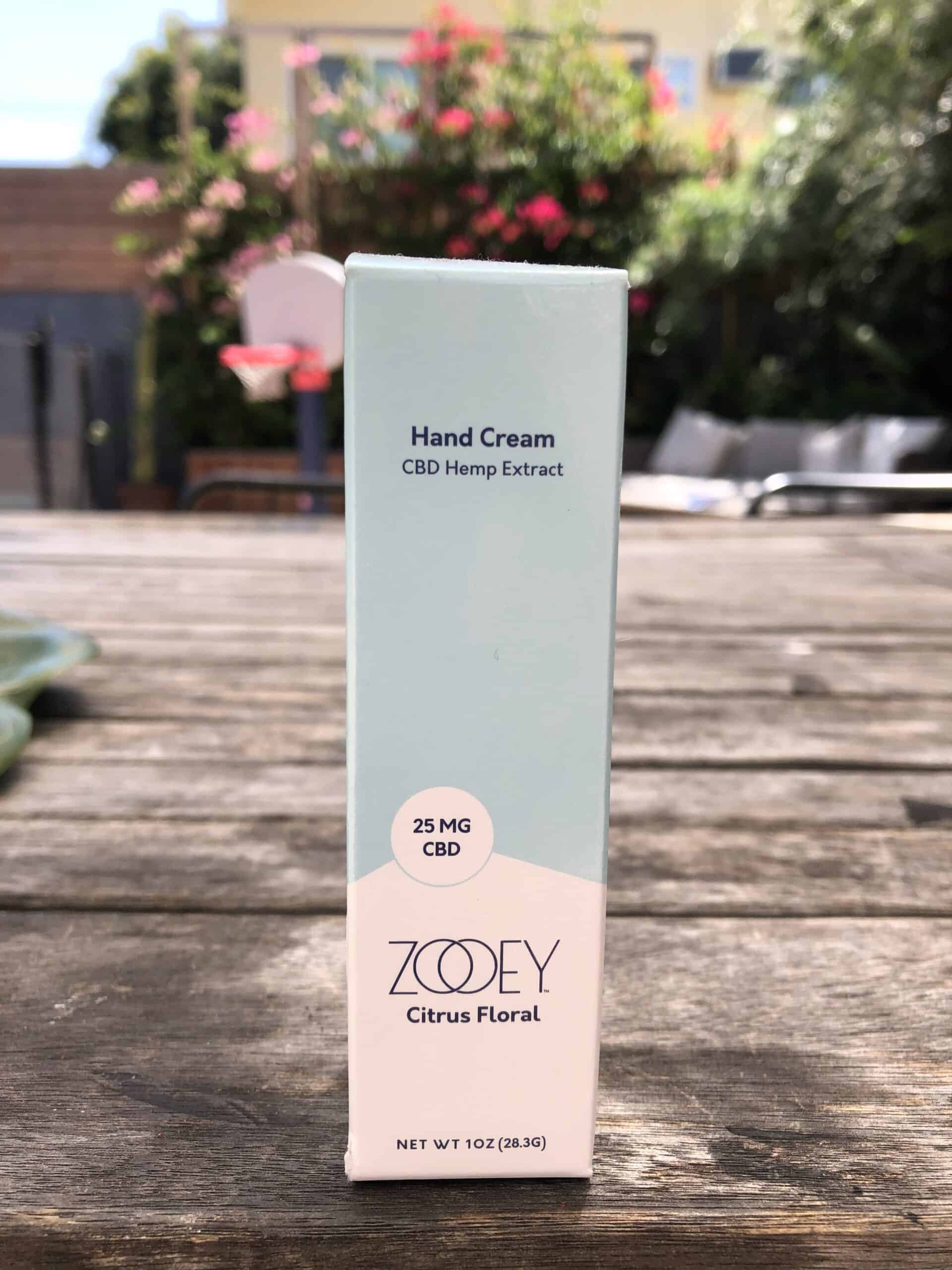 Brand Overview: SOCIAL CBD
Social CBD has created a line of CBD products that provide "natural solutions for modern life." Everything they make is 100% plant-based and rich in phytonutrients. Social CBD has a wide variety of drops, vape pens, capsules, and gummies to choose from. Their line of topicals includes products from Volcom, to help with recovery after a workout or time in the sun. They also have a line of self-care topicals for women called Zooey CBD.
Social CBD also makes products just for your pet! Sign up for their mailing list and save 20% off your first order.
Products: Drops, Vape Pens, Gel Capsules, Topicals, Gummies, Pets, Volcom CBD, Zooey CBD.
Price Range ($-$$$$): $$
---
About SOCIAL CBD ZOOEY CITRUS FLORAL HAND CREAM
Social CBD's Zooey line of topicals is created with the modern woman in mind. This citrus floral scented hand cream combines 25 mg of CBD hemp extract with moringa oil, shea butter, and argan oil for all-natural moisture. The company's citrus floral scene utilizes bergamot, freesia, and jasmine. This product is third-party tested for purity so you can rest assured it contains zero toxins, chemicals, or THC. The hand cream comes in a travel-sized 1-ounce container and is TSA-compliant.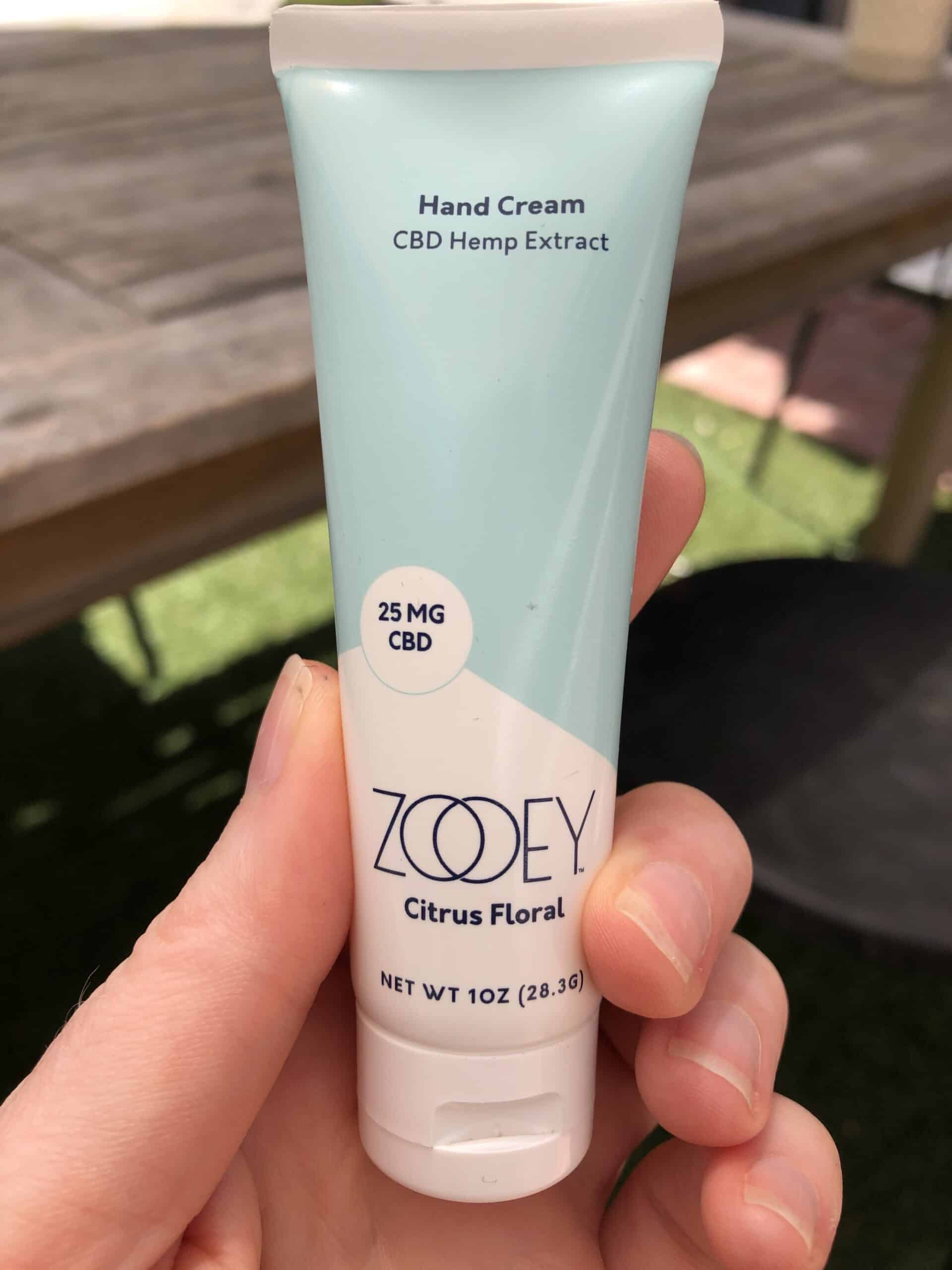 Even though this stuff is marketed as a hand cream, it's totally acceptable to use it on your other body parts that might need a little nourishment and love.
---
SOCIAL CBD ZOOEY CITRUS FLORAL HAND CREAM Specifications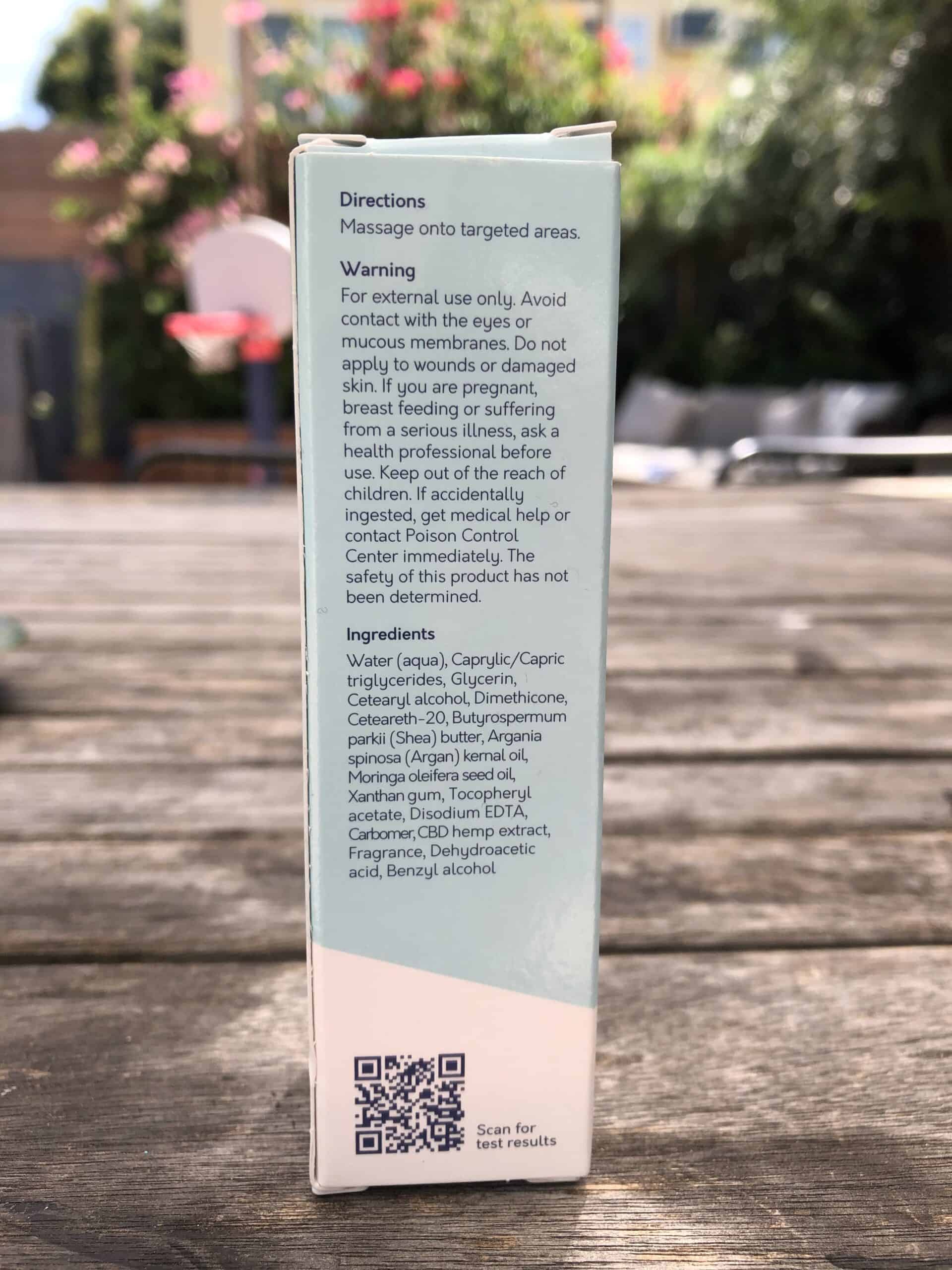 25 mg CBD
1 oz (28.3 g)
Ingredients:Water(Aqua), Caprylic/Capric Triglycerides, Glycerin, Cetearyl Alcohol, Dimethicone, Ceteareth-20, Butyrospermum Parkii(Shea) Butter, Argania Spinose(Argan) Kernel Oil, Moringa Oleifera Seed Oil, Xantham Gum, Tocopheryl Acetate, Disodium EDTA, Carbomer, CBD Hemp Extract, Fragrance, Dehydroacetic Acid, Benzyl Alcohol

---
How We Tested the SOCIAL CBD ZOOEY CITRUS FLORAL HAND CREAM
My hands have always been dry, but no more so than when the COVID-19 pandemic erupted due to all the hand-washing. Now they're dry, but also red and chafed. I was excited to try Social CBD Zooey Citrus Floral Hand Cream because I have loved all their other products. I was hoping a regular routine of moisturizing with this topical would allow more poor hands to heal, or at least get some relief. I used this product a couple of times a day for a few days to see how it worked. I massaged it into my hands, getting my wrists and the lower part of my arms too.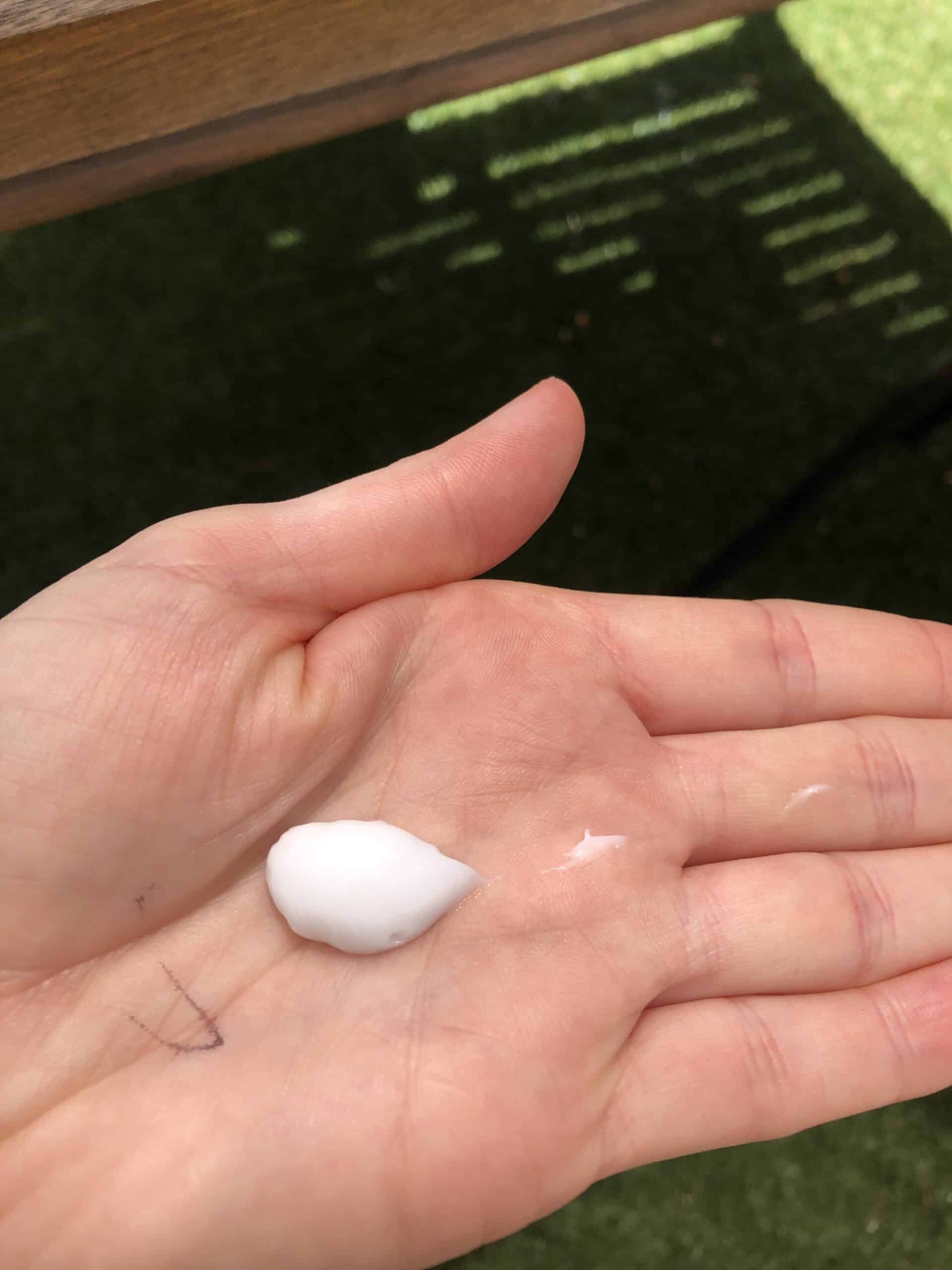 ---
How the SOCIAL CBD ZOOEY CITRUS FLORAL HAND CREAM Worked for Me
Social CBD Zooey Citrus Floral Hand Cream smells heavenly. I was worried that something called "floral" would be too perfumey, but this had a lovely subtle scent that didn't overpower. The cream goes on smooth and made my hands instantly soft. This hand cream definitely helped relieve some of the redness and made me feel like a pre-Coronavirus person. Since it looks like we'll be dealing with this pandemic for a while longer, I'll be keeping this cream next to the sink so I can apply every time I wash my hands.
---
Useful and Unique Things to Know About SOCIAL CBD ZOOEY CITRUS FLORAL HAND CREAM
This cream contains many ingredients that contribute to the health and wellness of your hands including Butyrospermum Parkii (Shea) Butter, Argania Spinose (Argan) Kernel Oil, Moringa Oleifera Seed Oil. Shea butter is filled with fatty acids and vitamins which are great for softening the skin. It can also fight inflammation. Argan kernel oil is high in antioxidants and also fights inflammation. It's also great for wrinkles. Moringa Oleifera Seed Oil has anti-aging properties, fights acne, and helps with the healing of cuts and scrapes.
---
SOCIAL CBD ZOOEY CITRUS FLORAL HAND CREAM Ratings
In the next sections gradings from 0-100 on our review, these grades add up to give the product's overall score.
PRESENTATION • 100
Informative.
RELIABILITY • 100
Moisturizing hand cream.
QUALITY • 100
Great ingredients.
FLAVOR / SMELL / or EASE OF USE • 60
Smells lovely. Floral.
VALUE • 100
Good deal.
---
How SOCIAL CBD ZOOEY CITRUS FLORAL HAND CREAM Stacks Up Against the Competition
This hand cream smells amazing, is fairly priced, and is effectively moisturizing. It might be my new favorite hand cream. Social CBD only offers this stuff in a small 1-ounce container so it's not going to last long. I might save it for my next trip because it would be perfect on a plane when your skin gets all dry. If Social CBD wanted to be a little more competitive, however, they could offer it in a bigger bottle.
---
Saving Money with Our Verified SOCIAL CBD Coupons
Save money by using our verified CBD Topicals here at Save On Cannabis the World's largest online cannabis coupon code directory.
---
Disclosure: I received these products gratis so that I could try them and then share my honest opinion with the SOC community. I am employed by Save on Cannabis to write honest reviews and provided a flat rate payment for the writing of the review. SOC may receive recurring affiliate payments for purchases made based on this content.
Our NutraCanna review of the CBD Wake dissolvable tablets. See how we rated their this unique product for pain relief.
Our reviewer has arthritis so she is looking for any relief possible, see if the Aspen Green 2000mg hemp tincture helps her with some relief.
In our Social CBD review of the LZooeyight Lavender All-Purpose CBD Balm we test on feet, lips, & hair to see if it works to moisturize & repair.