Green Road's Review – CBD Froggies 100mg
Nov 1, 2018 | Romy
CBDCBD CandyCBD EdiblesCBD Gummies
Brand Overview: GREEN ROADS
Green Roads has grown into one of the leading manufacturers of CBD in the industry. The company's focus is the medicinal side of cannabis, and they're the first company in the US to use licensed pharmacists to formulate their CBD products. They want to offer patients an all-natural way to health and healing. Green Roads has a huge product line to meets a variety of their patient's needs. In all their products, from edibles, concentrates, oils, to animals tinctures, Green Roads uses the purest form of CBD on the market. What sets them apart from many other companies is their commitment to excellence. Every three months, Green Roads has every product tested for purity and potency by a third party lab, so you get quality and consistency every time.
Products: CBD Oil, Gummy Bears, Froggies, Night Time Gummies, Capsules, Terpenes Oil Drops, Pain Cream, Skin Relief Cream, On-The-Go Edibles, Daily Dose Droppers, Oil for Pets, Tea, Coffee, and Bundles
Price Range ($-$$$$): $$$
About the GREEN ROADS FROGGIES
100 MG
Green Roads CBD infused froggies are an edible candy formulated by a pharmacist to offer you a tried and true natural option to reduce pain and stress. Using CO2 extraction and triple-checked in the lab, the medical professional who created these gummies wants to ensure that what you're consuming is exactly what it says on the label. These tasty froggies will appeal to candy lovers as they taste like a cross between Skittles and Sour Patch Kids.
GREEN ROADS FROGGIES
100 MG
 Specifications
Ingredients:

Corn Syrup, Sugar, Gelatin, Citric Acid, Natural & Artificial Flavors, FD&C Red 40, Yellow 6, Yellow 5, Blue 1, 100 MG Hemp-Derived Cannabinoid Extract

100 mg CBD total / 25 mg per candy

No THC / Non-psychoactive

How We Tested the GREEN ROADS FROGGIES 100 MG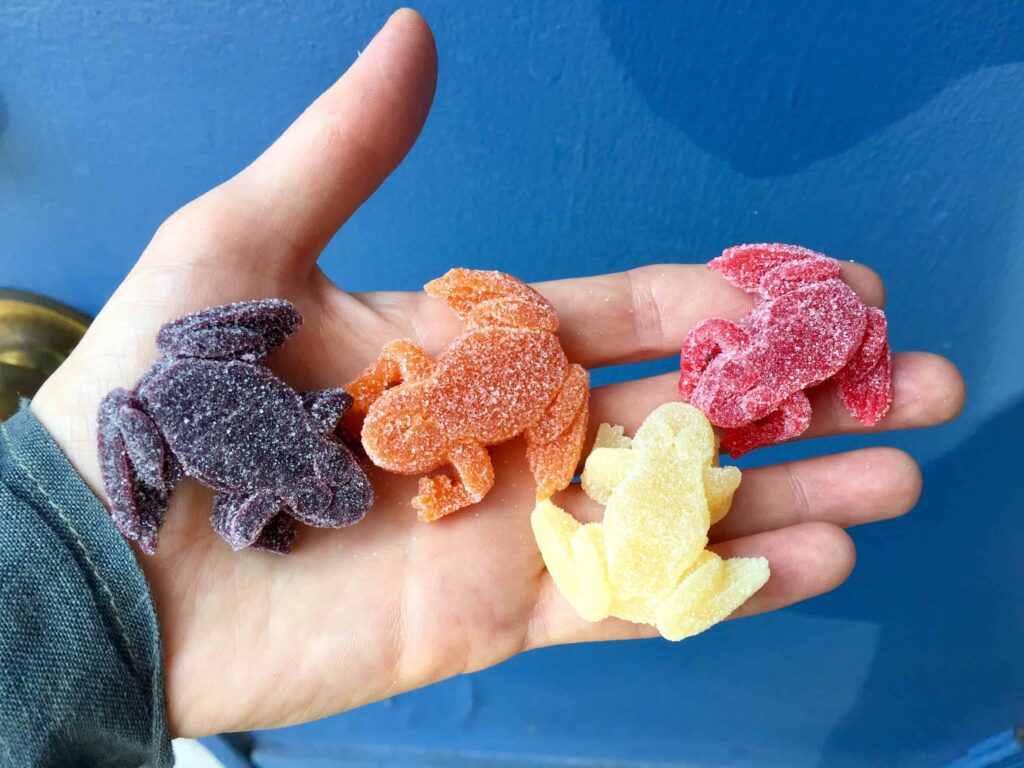 I'm an adult who will not pass by a candy shop without stopping inside to get a variety of gummy candies. That's why when I got the Green Roads Froggies, I was super excited. I medicate with CBD for pain in my lower back and nerve pain in my leg. It's a long story, but I had an undiagnosed injury in my hip for years, and as a result, my whole body is out-of-whack from walking weird for so long, ergo the pain.
I like having CBD infused candies on hand because they are such a discreet way to medicate when I'm not at home. When I go visit my mom in a small mountain town, I can't just whip out a CBD vape cartridge without getting funny looks. These froggies were a perfect addition for my trip to the mountains and a walk around the lake.
My plan was to eat the gummies at breakfast which was about an hour before our walk. I nonchalantly ate two of the frogs while at breakfast at a restaurant with the family. I figured, by the time we made it to the lake for our walk, the CBD will have kicked in. I was in extra pain that day because of the car ride up the mountain, so I ate two frogs for 50 mg of CBD.
How the GREEN ROADS FROGGIES 100 MG Worked for Me
The froggies were surprisingly effective! A lot of CBD edibles just don't work. But 50 mg of the Green Roads Froggies really cut down on my physical pain and made me feel relaxed for my walk. I can describe the effect as mildly sedating. They tasted pretty good too, only slightly weedy. The froggies work way better than taking a couple Ibuprofens. I'm looking forward to trying them again on my next outing. They were definitely tasty and chill!
Useful and Unique Things to Know About GREEN ROADS FROGGIES
100 MG
I always read reviews. The reviews for the Green Roads Froggies were ALL POSITIVE. People ran the gamut of reasons why they ate the froggies, but for the most part, the frogs seem to help people with anxiety and sleep issues. That's good to know because my chronic pain really affects my sleep. Also, my experience with CBD (or THC) infused gummy candies has been hit or miss, so finding a candy that actually works is a big plus!
GREEN ROADS FROGGIES 100 MG Rating Breakdown
PRESENTATION • 100
Cute and readable packaging!
RELIABILITY • 100
Worked better than anticipated.
QUALITY • 100
High quality and simple ingredients that do the trick.
FLAVOR • 95
Tasted great. I wanted to eat the whole pack. It had a slight cannabis taste, but I didn't mind it.
VALUE • 90
The price is high but standard for CBD companies.
How the GREEN ROADS FROGGIES Stacks Up Against the Competition
Most CBD infused gummies just don't work, so the Green Roads Froggies stand out against the competition. I've spent way more money on similar products only to have them do nothing for my chronic pain. These are my favorite so far.
Saving Money With GREEN ROADS Coupons
Save money on all enter category name here at Save On Cannabis the World's largest online cannabis coupon code directory.
Disclosure: I received these products gratis so that I could try them and then share my honest opinion with the SOC community. I am employed by Save on Cannabis to write honest reviews and provided a flat rate payment for the writing of the review.  SOC may receive recurring affiliate payments for purchases made based on this content.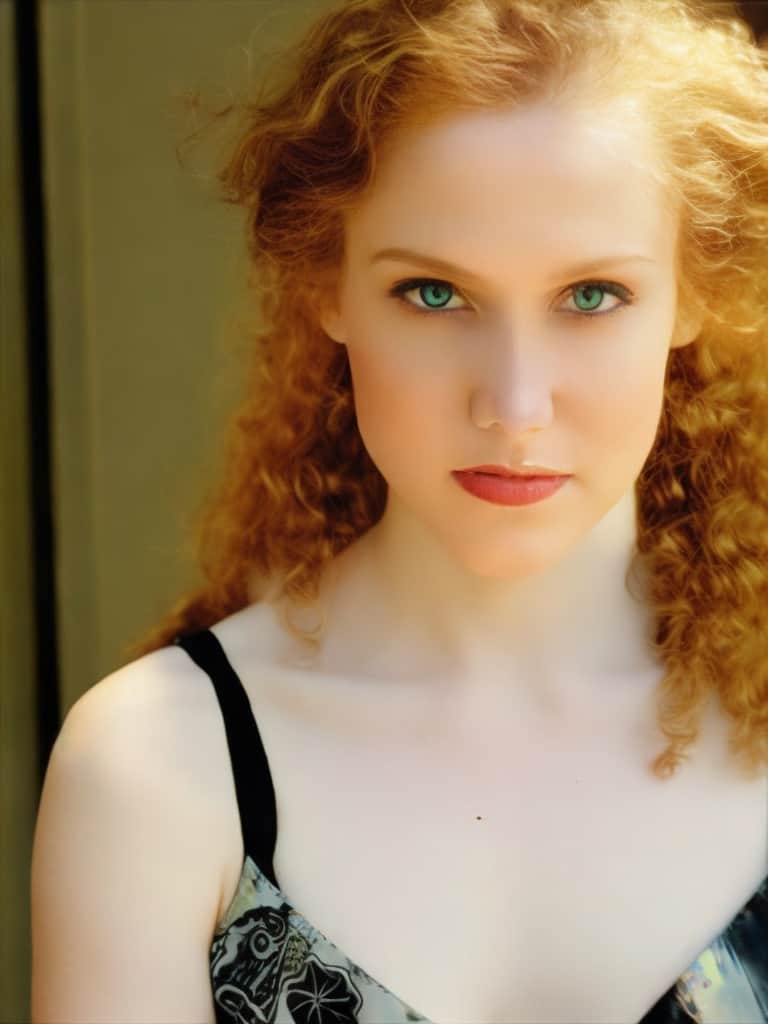 A medicinal cannabis user, utilizing the power of the plant to ease the pains and stresses from long standing conditions that other over the counter or prescriptions could not fix or weren't a natural option like cannabis.  Also, has a background in working directly in the cannabis industry in California within various dispensaries.
Sorry, no coupons were found.
In this CBDistillery review we got our ached body to test the CBD Relief Stick and see if it soothed & is competitive to other CBD products.
Green Roads is one of the biggest CBD brands, but can their CBD oil standup to our reviewer's needs? Find out in our new Green Roads review.
Looking for an extremely high dose CBD tincture? In this Lock & Key Remedies review of their 400mg Extreme Tincture we put it to the test.