CBDistillery Review: CBD Warming Cream
Oct 17, 2020 | SOC
CBDISTILLERY
Product Review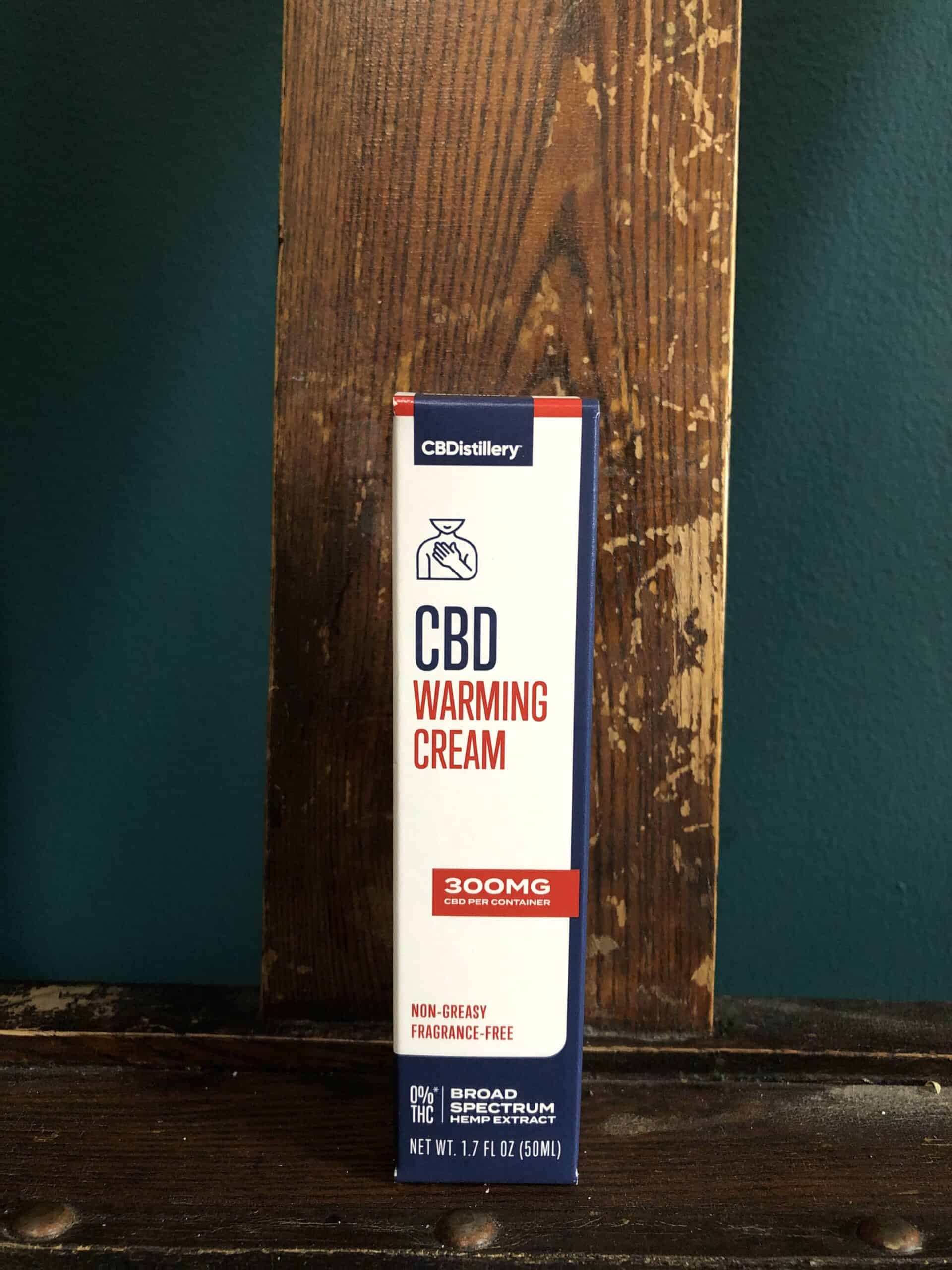 Brand Overview: CBDISTILLERY
CBDistillery has created an effective and affordable line of CBD products to help ease anxiety, stress, and pain. The company's mission is to bring you superior quality at a lower price, making it easier for the everyday person to get CBD-infused tinctures, salves, edibles, isolates, and topicals. The CBDistillery Team is proud to have brought to the Twittersphere the #CBDMOVEMENT™, which aims to educate people about non-addictive and all-natural ways to feel better.
Every product is clearly labeled and third-party tested for quality, following guidelines set forth by the FDA. Certified by the U.S. Hemp Authority, you can rest assured that every product you buy from CBDistillery is the real deal. Check out their website for recipes using CBD, like their mouth-watering Buffalo Chicken Dip. The website also contains articles about the benefits of CBD when playing sports or doing yoga.
Products: Oils, Isolates, Gummies, Capsules, Topicals, Vape Liquids, Pets, THC-Free CBD.
Price Range ($-$$$$): $$
---
About CBDISTILLERY WARMING CREAM
CBDistillery Warming Cream combines 300 mg of broad-spectrum CBD with the warming effects of camphor to soothe your joints and muscles. This product is fragrance-free, gluten-free, paraben-free, sulphate-free, and contains less than 0.05% THC. Warming creams can provide relief for sore muscles after a rigorous workout and ease pain and inflammation. Warming topicals are great for massage and relaxation. You can use this product on your affected areas daily as needed.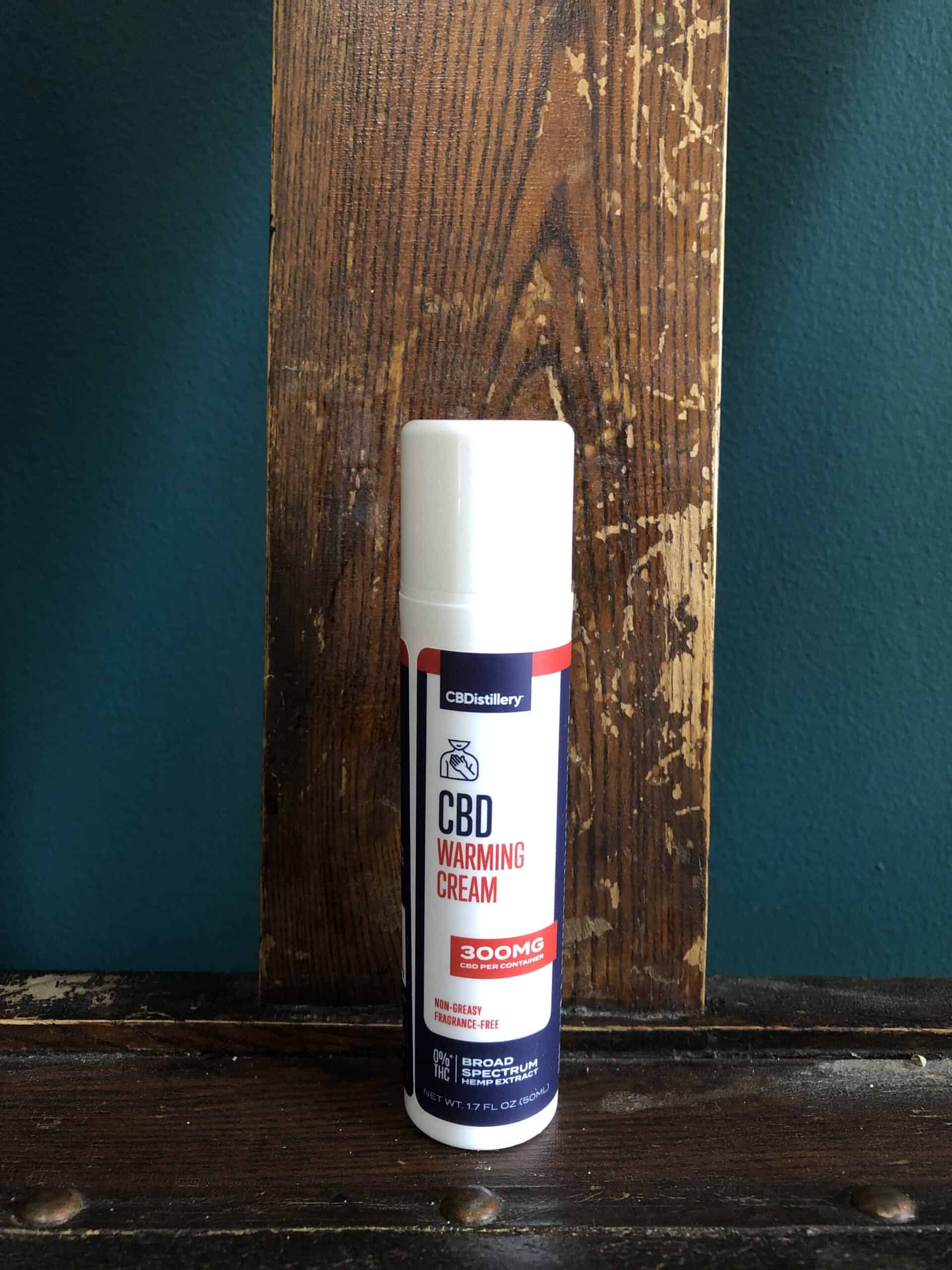 CBDistillery's warming cream is made with non-greasy ingredients that absorb quickly into your skin for immediate relief.
---
CBDISTILLERY WARMING CREAM Specifications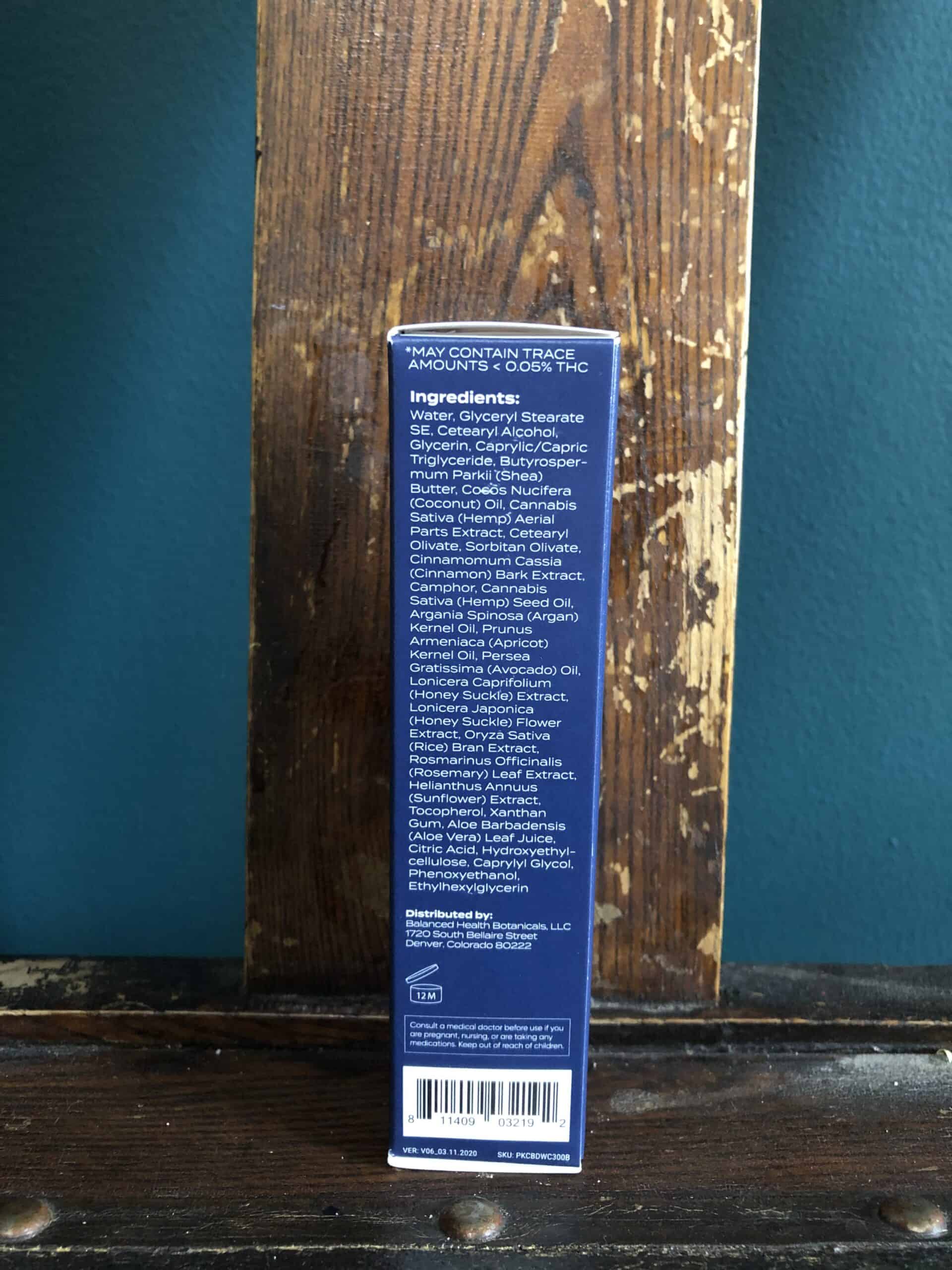 300 mg CBD (Broad Spectrum Hemp Extract)
Less than 0.05% THC
Fragrance-free
1.7 fl oz / 50 ml
Ingredients: Water, Glyceryl Stearate SE, Cetearyl Alcohol, Glycerin, Caprylic/Capric Triglyceride, ButyrospermumParkii (Shea) Butter, Cocos Nucifera (Coconut) Oil, Cannabis Sativa (Hemp) Aerial Parts Extract, CetearylOlivate, SorbitanOlivate, Camphor, Cannabis Sativa (Hemp) Seed Oil, Argania Spinosa (Argan) Kernel Oil, Prunus Armeniaca (Apricot) Kernel Oil, Persea Gratissima (Avocado) Oil, Lonicera Caprifolium (Honey Suckle) Extract, Lonicera Japonica (Honey Suckle) Flower Extract, Oryza Sativa (Rice) Bran Extract, Rosmarinus Officinalis (Rosemary) Leaf Extract, Helianthus Annuus (Sunflower) Extract, Tocopherol, Xanthan Gum, Aloe Barbadensis (Aloe Vera) Leaf Juice, Citric Acid, Hydroxyethylcellulose, Caprylyl Glycol, Phenoxyethanol, Ethylhexylglycerin.

---
How We Tested the CBDISTILLERY WARMING CREAM
I'm normally a fan of cooling topicals but was curious to see the benefits of a warming cream. CBDistillery makes great products, so I was excited to see how their warming cream provided my muscles with relief. I've been on a daily physical therapy routine to strengthen and stretch my hips and core. I applied a generous amount of this CBD-infused warming cream to my hips and low back after my first workout of the day, then again before bed.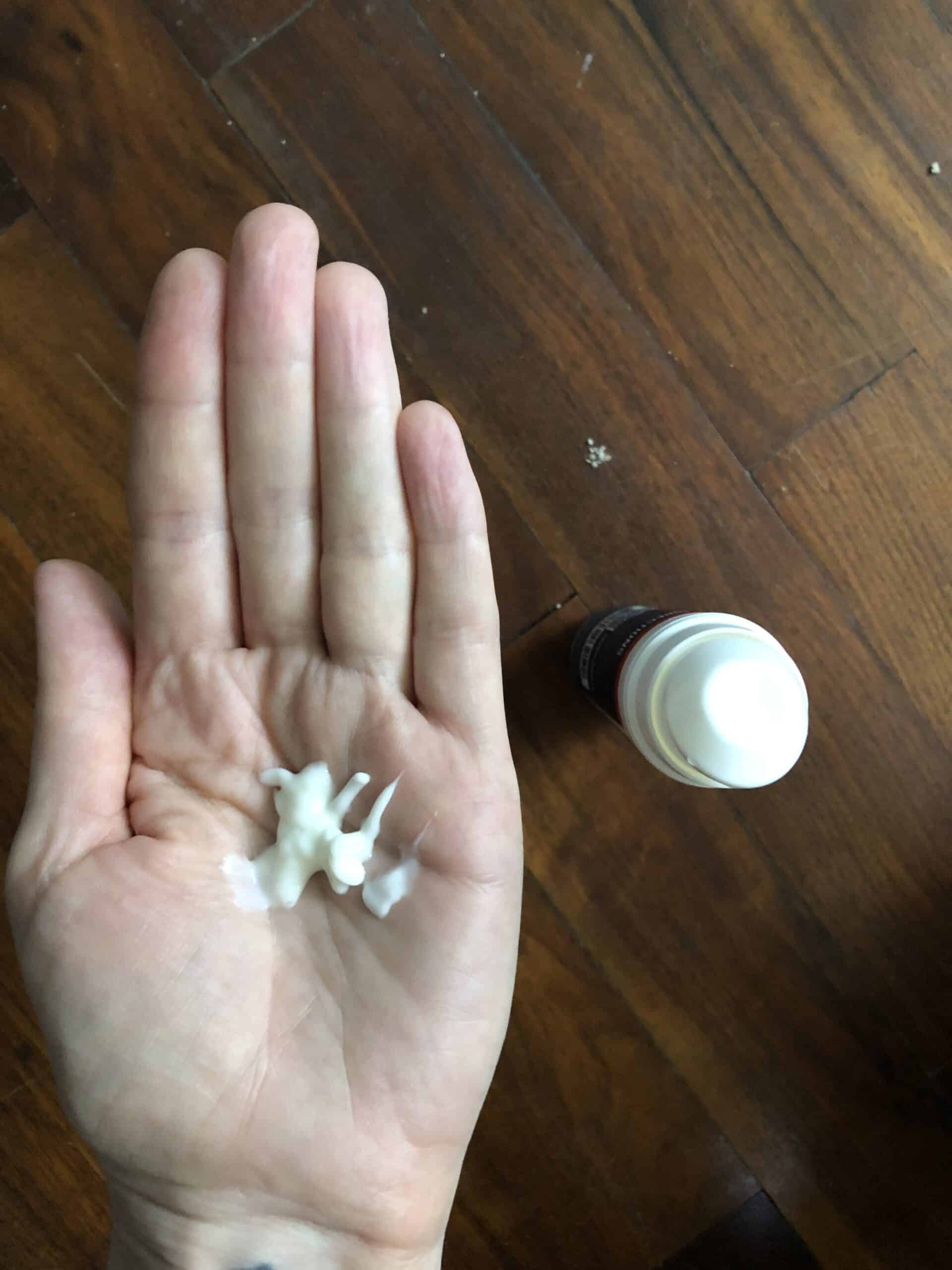 I was hoping the topical would provide relief for post-workout inflammation, and also help me get better sleep at night.
---
How the CBDISTILLERY WARMING CREAM Worked for Me
While I didn't find CBDistillery's Cooling Cream very cooling, their warming cream was incredibly warming. It warmed up my hips and low-back immediately, giving me much needed relief. The camphor and CBD penetrated into my skin, helping take the edge off the inflammation. Using it before bed helped distract me from the pain that usually keeps me up and I slept better than usual. I enjoyed the slight scent of camphor and couldn't smell any unpleasant weediness. As an added bonus, this warming cream was moisturizing and made a great massage lotion. This cream now sits on my bedside table and I'll be using it every day and evening.
---
Useful and Unique Things to Know About CBDISTILLERY WARMING CREAM
CBDistillery Warming Cream contains many healing ingredients like camphor, aloe vera leaf juice, rosemary leaf extract, and honeysuckle flower extract. Camphor comes from the camphor laurel tree and can relieve pain, swelling, and inflammation. Aloe vera leaf juice is a famous home remedy often used to heal burns but it's also moisturizing. Rosemary leaf extract and honeysuckle flower extract are also great for inflammation.
---
CBDISTILLERY WARMING CREAM Ratings
In the next sections gradings from 0-100 on our review, these grades add up to give the product's overall score.
PRESENTATION • 100
Informative.
RELIABILITY • 100
Warming and relieving.
QUALITY • 100
High-quality ingredients.
FLAVOR / SMELL / or EASE OF USE • 100
Mild scent of camphor.
VALUE • 90
Slightly expensive but not too bad.
---
How CBDISTILLERY WARMING CREAM Stacks Up Against the Competition
I haven't found a lot of other warming creams on the CBD market, so CBDistillery's stands apart from other topicals. It's an excellent product that provides immediate relief. $35 is a lot to spend on 300 mg of CBD, but it's often on sale for $25, which is a great deal. If CBDistillery wanted to make this product more competitive, I'd just keep it at $25 so it can be accessible for anyone who needs it.
---
Saving Money with Our Verified CBDISTILLERY Coupons
Save money by using our verified CBD Topicals here at Save On Cannabis the World's largest online cannabis coupon code directory.
---
Disclosure: I received these products gratis so that I could try them and then share my honest opinion with the SOC community. I am employed by Save on Cannabis to write honest reviews and provided a flat rate payment for the writing of the review. SOC may receive recurring affiliate payments for purchases made based on this content.
Having trouble sleeping on a regular basis our reviewer, in this CBDistillery review they try out the Sleep Gummies with CBD & Melatonin.
We test another REAKIRO CBD product to see how it worked for our reviewer. See how this vegan CBD product helped anxiety and offer calm.
We have Dr. Dabber reviews for all their CBD cartridges, see how the Original Blend worked for our reviewer.