Dixie Botanicals Review: CBD Isolate Tincture Orange Flavor
Jul 13, 2019 | Romy
Dixie Botanicals CBD Isolate Tincture Orange Flavor
Pros
Yummy Tasting
Calming
High-Quality Ingredients
Easy to Use
DIXIE BOTANICALS ORANGE CBD ISOLATE TINCTURE (250 MG)
Product Review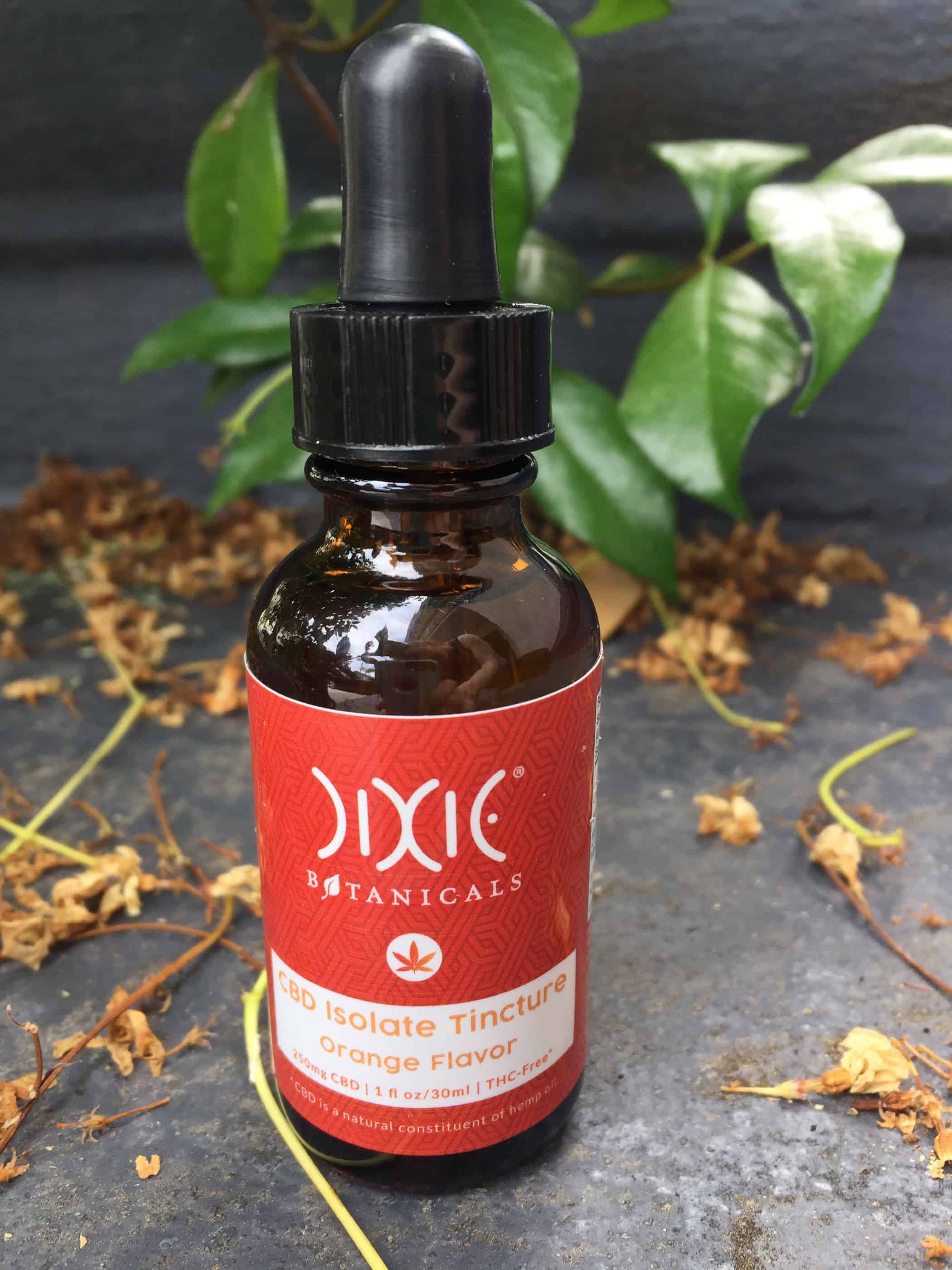 Brand Overview: DIXIE BOTANICALS
Dixie Botanicals has been around since 2012 and pride themselves on being the first company to make CBD products mainstream. With a consumer-driven mindset, the company seeks to normalize the use of CBD as part of everyday health and wellness. Everything they make is carefully created using only the finest hemp oil, working with scientists, herbalists, and nutritionists to give consumers the confidence that they're getting the best CBD on the market.
Products: Tinctures, Gel Capsules, Vape Liquids, Vaporizers, Vape Cartridges, Balms, Candies, Isolates, Batteries, and Bundles.
Price Range ($-$$$$): $-$$$
---
About the DIXIE BOTANICALS ORANGE CBD ISOLATE TINCTURE (250 MG)
Dixie Botanicals Orange Isolate Tincture is a delicious way to take your daily dose of CBD. With a flavor reminiscent of a creamsicle, these CBD drops are made with medium-chain triglyceride oil to allow for increased absorption and quicker results. The one-ounce bottle contains 250 milligrams of CBD, and at a little over 4 grams per serving, this is the perfect product for microdosing or new users who require less. With no THC, this stuff appeals to athletes but is beneficial to anyone wanting the benefits of cannabis without the high. This CBD tincture helps boost your energy, aids in post-workout recovery, and regulates metabolism, sleep, and your immune system.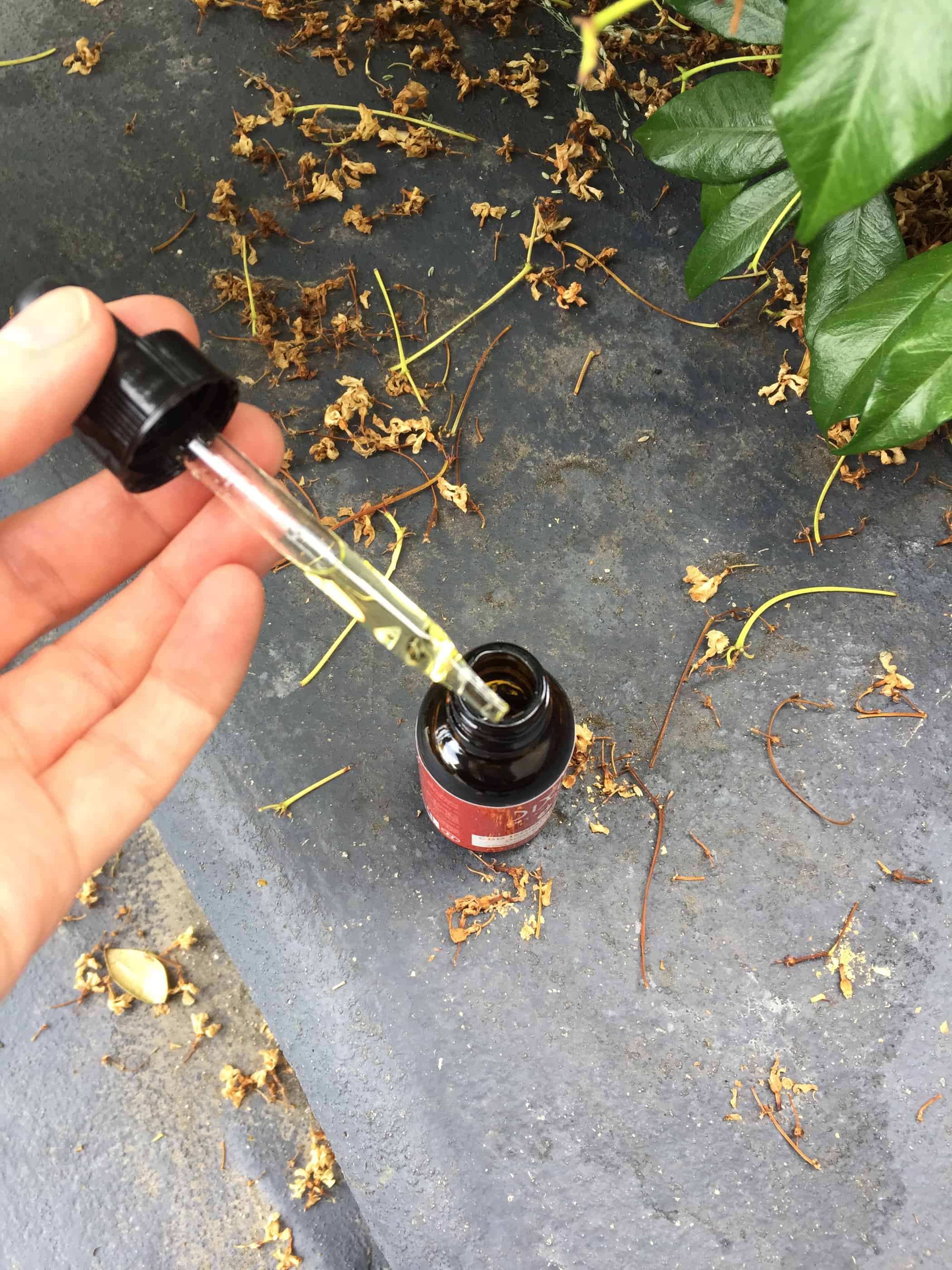 ---
DIXIE BOTANICALS ORANGE CBD ISOLATE TINCTURE (250 MG) Specifications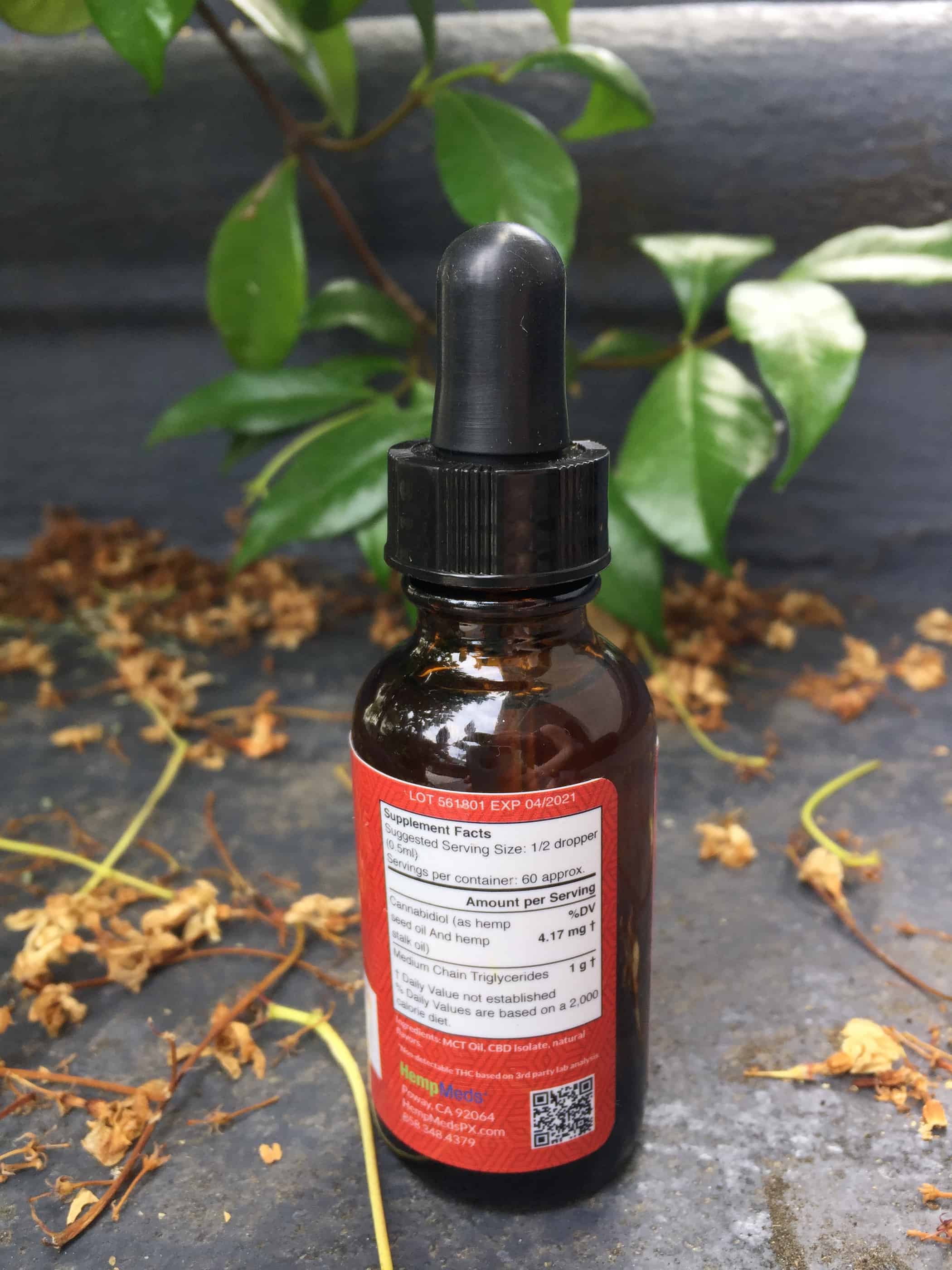 Ingredients: MCT Oil, CBD Isolate, natural flavors
250 mg CBD
1 fl oz/30 ml
THC-free
Serving Size: Half-Dropper = 4.17 mg CBD
Take 1-2 times daily as needed
---
How We Tested the DIXIE BOTANICALS ORANGE CBD ISOLATE TINCTURE (250 MG)
My anxiety has been through the roof of late. Health issues have me at the doctors sometimes five times in a week, and if you've ever dealt with the medical care system here in the U.S.A., you'll understand why I can sometimes get incredibly stressed. I am a naturally quiet person who wants to avoid conflict, but when faced with disinterested doctors and receptionists who don't put in referral requests unless I essentially harass and beg them to do their jobs my anxiety goes haywire. With my chronic pain and limited mobility, just the drive to and from the doctor's office, as well as sitting in the lobby for sometimes an hour, can exacerbate my pain so much that the only thing I can do that day is just going to the doctor's. It sucks. And I in spite of the fact that my bestie from childhood and my favorite relatives are doctors, I've grown to despise them because of the anxiety and pain they inadvertently cause me. I decided to try Dixie Botanicals Orange CBD Isolate Tincture on a week I had five appointments to see if it would cut the edge of my anxiety. I dropped two servings of the oil under my tongue, per the instructions on the bottle, and held it there for a minute before swallowing.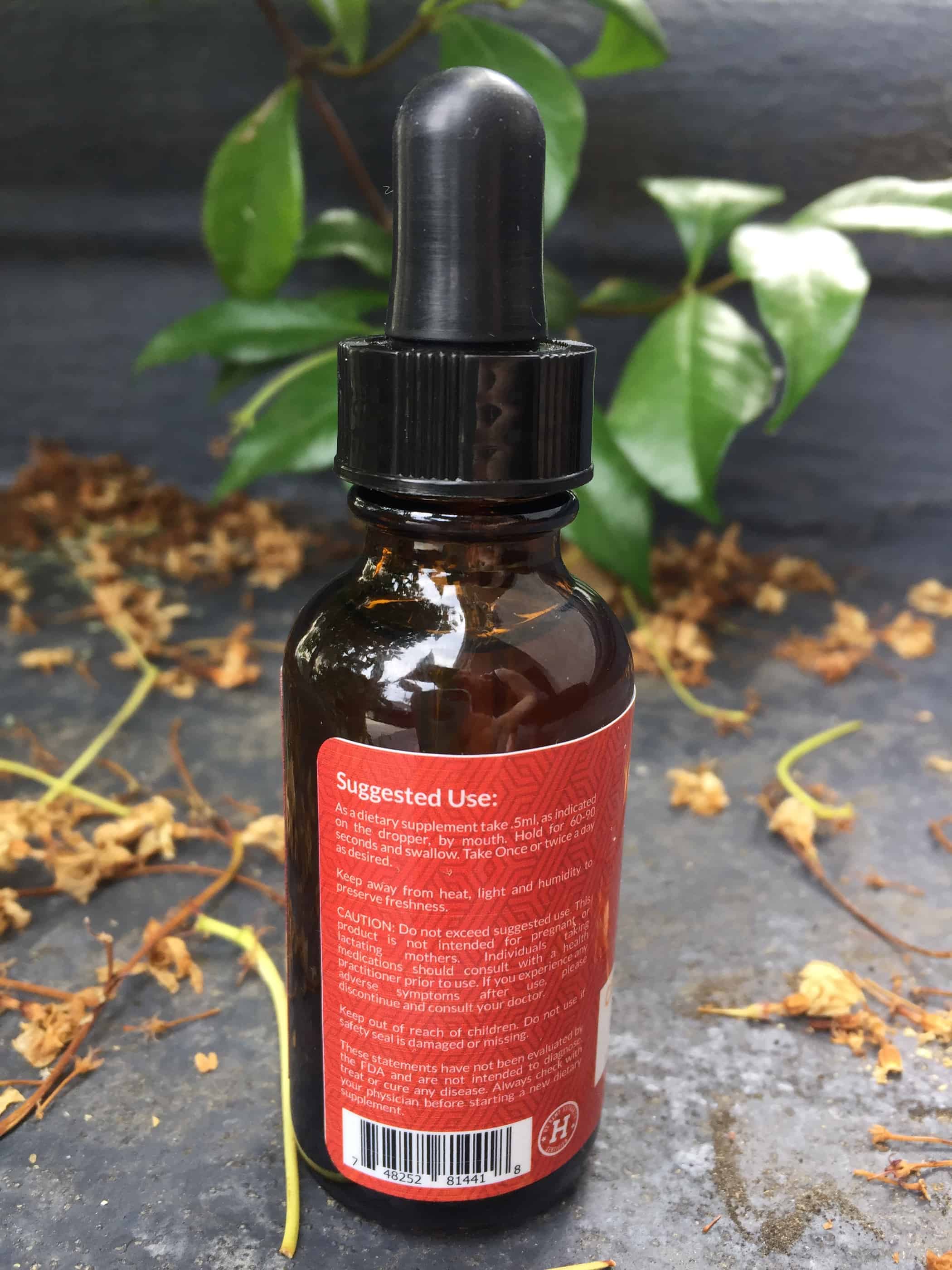 ---
How the DIXIE BOTANICALS ORANGE CBD ISOLATE TINCTURE (250 MG) Worked for Me
Not only did the Dixie Botanicals Orange CBD Isolate Tincture cut back on my anxiety, but it lessened some of my chronic pain too. It by no means takes away anxiety or pain completely. A warmth comes over the body and for a while, the symptoms become a little less cumbersome, and life a little more bearable. This tincture really helped me just get through these appointments, especially on days where I had two. After an hour of taking it, I felt calm and ready to take on anything.
---
Useful and Unique Things to Know About DIXIE BOTANICALS ORANGE CBD ISOLATE TINCTURE (250 MG)
Dixie Botanicals Orange CBD Isolate Tincture uses medium chain triglycerides, also known as MCT oil, as its base. Most CBD tinctures are made with medium chain triglycerides because it boosts absorption, meaning you'll get the positive effects quicker and more efficiently. Derived from coconut oil, MCT is a healthy fatty acid that provides energy, which is why it's so popular amongst athletes.
---
DIXIE BOTANICALS ORANGE CBD ISOLATE TINCTURE (250 MG) Ratings
In the next sections gradings from 0-100 on our review, these grades add up to give the product's overall score.
PRESENTATION • 100
Professional and informative.
RELIABILITY • 100
Relaxing
QUALITY • 100
All-natural
FLAVOR / SMELL / or EASE OF USE • 100
Tastes great! Like a creamsicle.
VALUE • 100
Fair price.
---
How the DIXIE BOTANICALS ORANGE CBD ISOLATE TINCTURE (250 MG) Stacks Up Against the Competition
I've tried a lot of different tinctures that work just as well as this one, but Dixie Botanicals Orange CBD Isolate Tincture really stands out amongst them because of its flavor. Most tinctures have an unpleasant weedy taste that can linger. You can't even taste it in this product! The sweet orange flavor has a delightful creamsicle quality. It's so good, you might need to hide it from your kids lest they think it's candy. Dixie Botanicals does have competition, however, in that GoGreen Hemp's 250 mg orange tincture is more than $10 cheaper and works and tastes just as good.
Saving Money With Dixie BotanicalsCoupons
Save money on all Tincture here at Save On Cannabis the World's largest online cannabis coupon code directory.
---
Disclosure: I received these products gratis so that I could try them and then share my honest opinion with the SOC community. I am employed by Save on Cannabis to write honest reviews and provided a flat rate payment for the writing of the review. SOC may receive recurring affiliate payments for purchases made based on this content.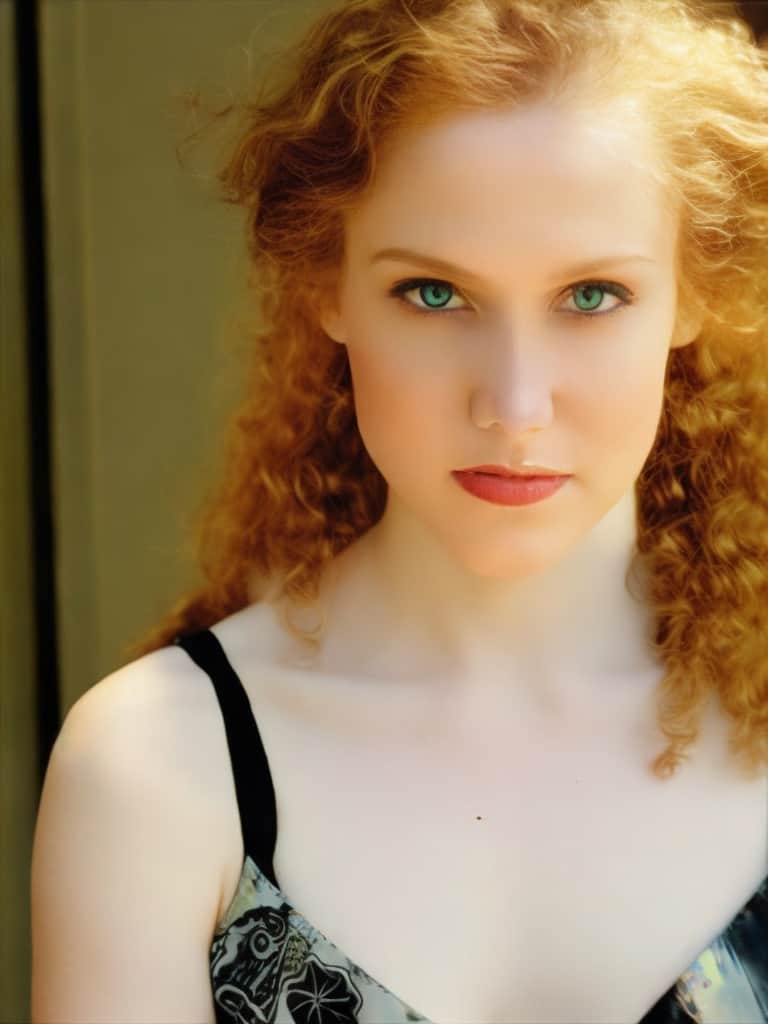 A medicinal cannabis user, utilizing the power of the plant to ease the pains and stresses from long standing conditions that other over the counter or prescriptions could not fix or weren't a natural option like cannabis.  Also, has a background in working directly in the cannabis industry in California within various dispensaries.
Save on Dixie Botanicals Review: CBD Isolate Tincture Orange Flavor
Sorry, no coupons were found.
CBDPure Hemp Oil promises a natural way to ease physical and emotional pain. Read our review to find out if it lives up to the hype!
We've tested so many CBD products that our expert in topicals tells you in this Social CBD Body Lotion review if it is a reliable product.
We tested the Green Roads' Daily Dose Strawberry AK CBD oil dropper, read our expert breakdown, this CBD concentrate stood up to our tests.