Pure Relief Review: Pure Hemp CBD Oil Mint 1,000 mg
Mar 2, 2021 | Save On Cannabis
PURE RELIEF
Product Review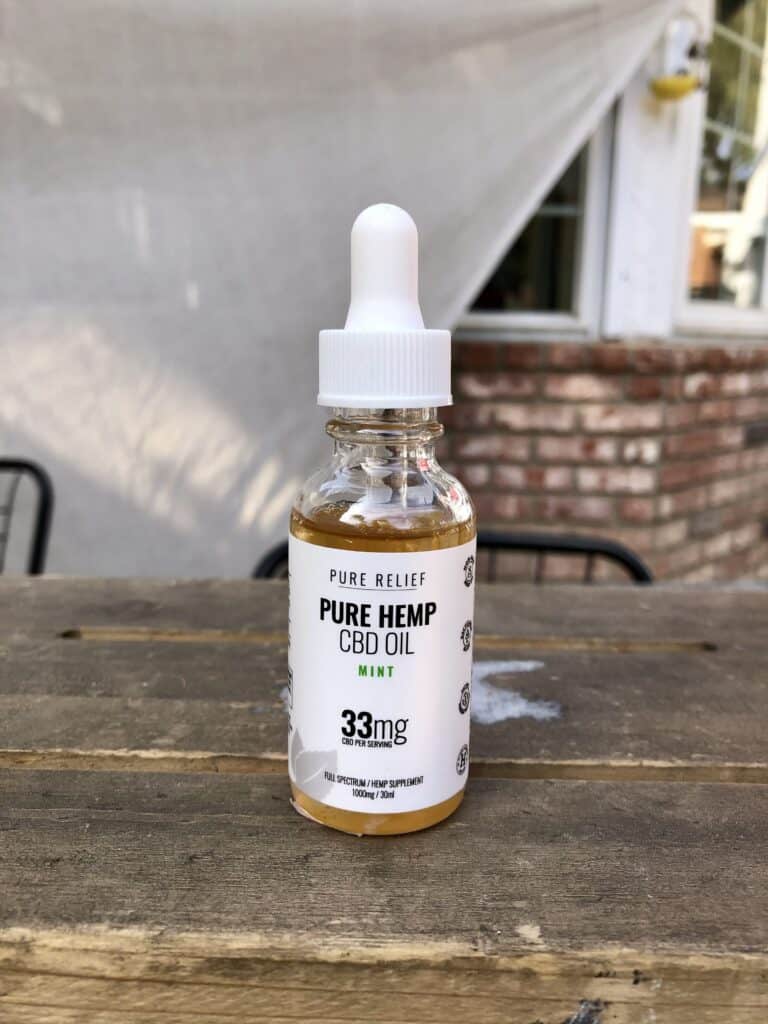 Brand Overview: PURE RELIEF
Pure Relief was founded by Michael Melton who saw CBD as a way to fight the opioid epidemic in his home state of North Carolina. After seeing how the epidemic affected the people he loved, he found CBD as a natural and non-addictive solution. He says, "…my reasoning is personally trying to change as many lives as I can for the positive, for the better." The company's mission is to offer high-quality CBD products with the hope that people will find relief not just from addiction but in improving lives for people who deal with stress and hard times.
Pure Relief aims to educate its customers on the benefits of CBD through its website. They have a blog with articles on the different varieties of CBD, how it can benefit you, and how it can benefit your pets.
Products: Smokeables, Oils, Edibles, Bundles, Topicals, Apparel.
Price Range ($-$$$$): $$
About PURE RELIEF FULL-SPECTRUM MINT CBD OIL – 1,000 MG
Pure Relief's mint-flavored tincture contains 1,000 mg of CBD with each serving giving you 33 mg (derived from 55 mg of full-spectrum hemp extract). Combining CBD with MCT and natural mint and monk fruit gives this tincture a refreshing and natural flavor. The CBD oil is perfect for your daily wellness routine and has been lab-tested to ensure it's free from chemical solvents and toxins. CBD can give your immune system and your physical and mental health a boost.
Pure Relief recommends taking one to two servings per day for the best results. You can take it orally or mix it into your food or beverage. The tincture comes with an easy-to-use dropper making it a cinch to take your daily dose of CBD. To use, hold the liquid under your tongue for 20-30 seconds before swallowing.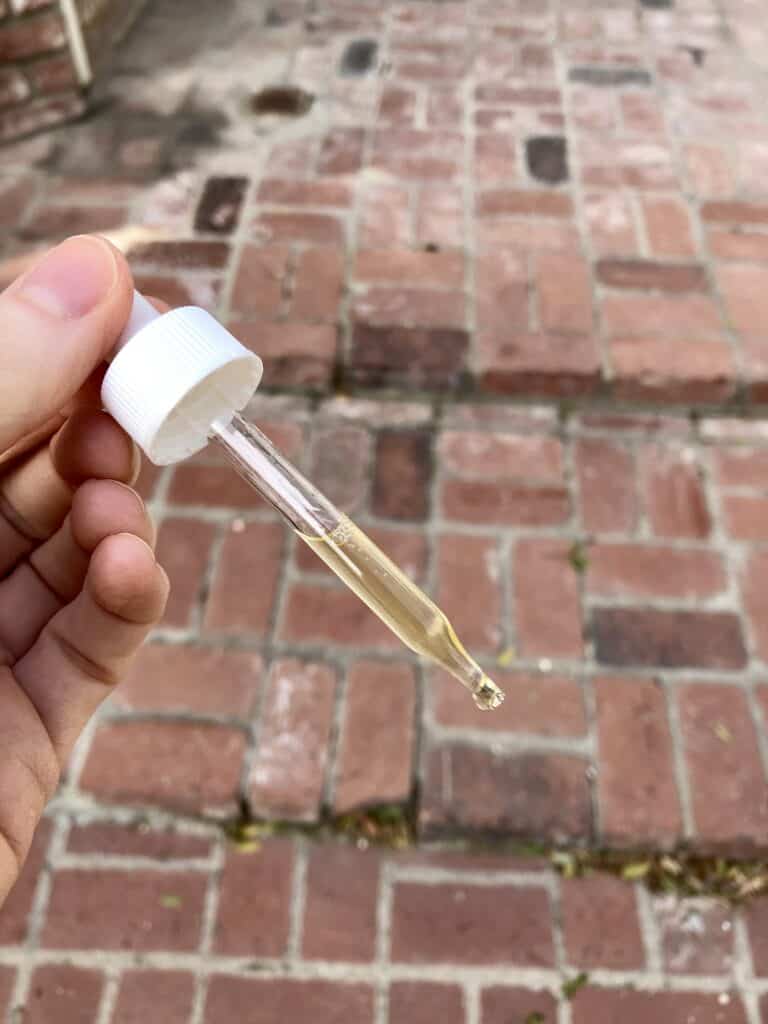 ---
PURE RELIEF FULL-SPECTRUM MINT CBD OIL – 1,000 MG Specifications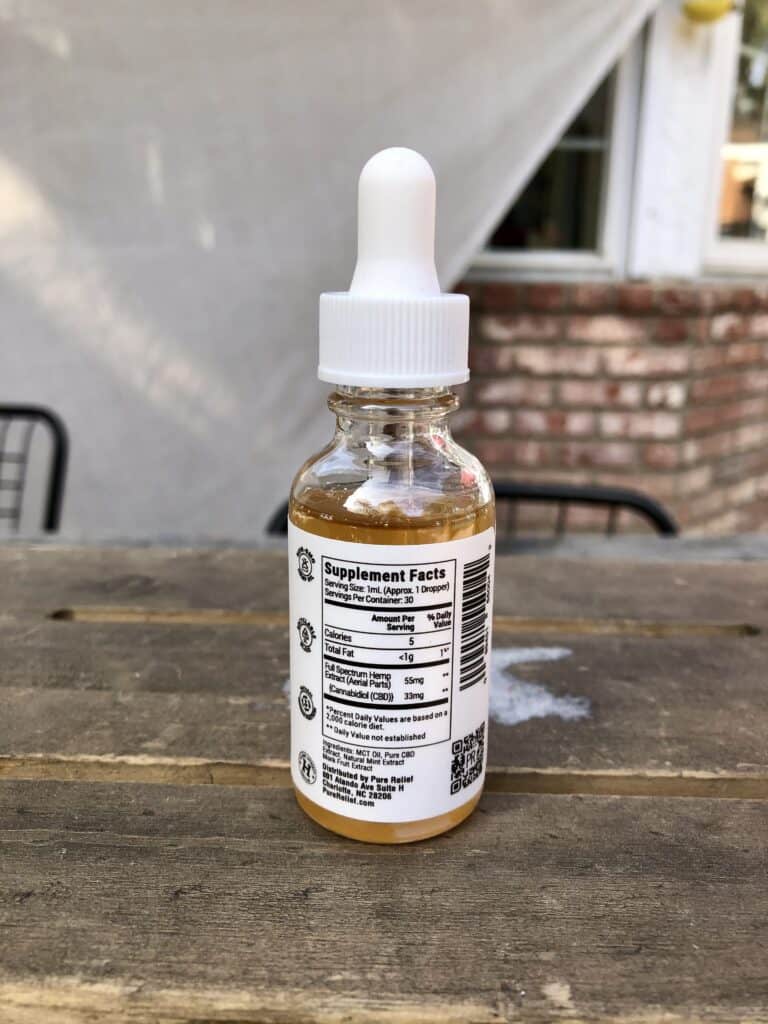 1,000 mg CBD per bottle
55 mg Full-Spectrum Hemp Extract per serving
33 mg CBD per serving
30 servings per bottle
5 calories per serving
30 ml
Ingredients: MCT Oil, Pure CBD Extract, Natural Mint Extract, Monk Fruit Extract.
---
How We Tested the PURE RELIEF FULL-SPECTRUM MINT CBD OIL – 1,000 MG
I've been trying to work out more to lose weight and better my overall health. In the past, I've loved working out and it was a part of my everyday routine. Over the past few years, I've had some health issues which leave me chronically fatigued, as well as some injuries to my hips that make many of the things I used to do difficult. For instance, I love going on long walks and hiking, but with my hips, I start to feel a lot of pain after forty-five minutes. And going up and down hills is incredibly painful. I've learned to research hiking locations before going to make sure they're not too hilly.
Pure Relief is one of my favorite CBD companies so I was excited to try their minty hemp oil to see if it would give my body some relief during and after workouts. I hoped that with the warming and soothing effects of CBD I'd be able to work out longer and suffer less after. In the morning before a walk, I took one serving of this CBD oil.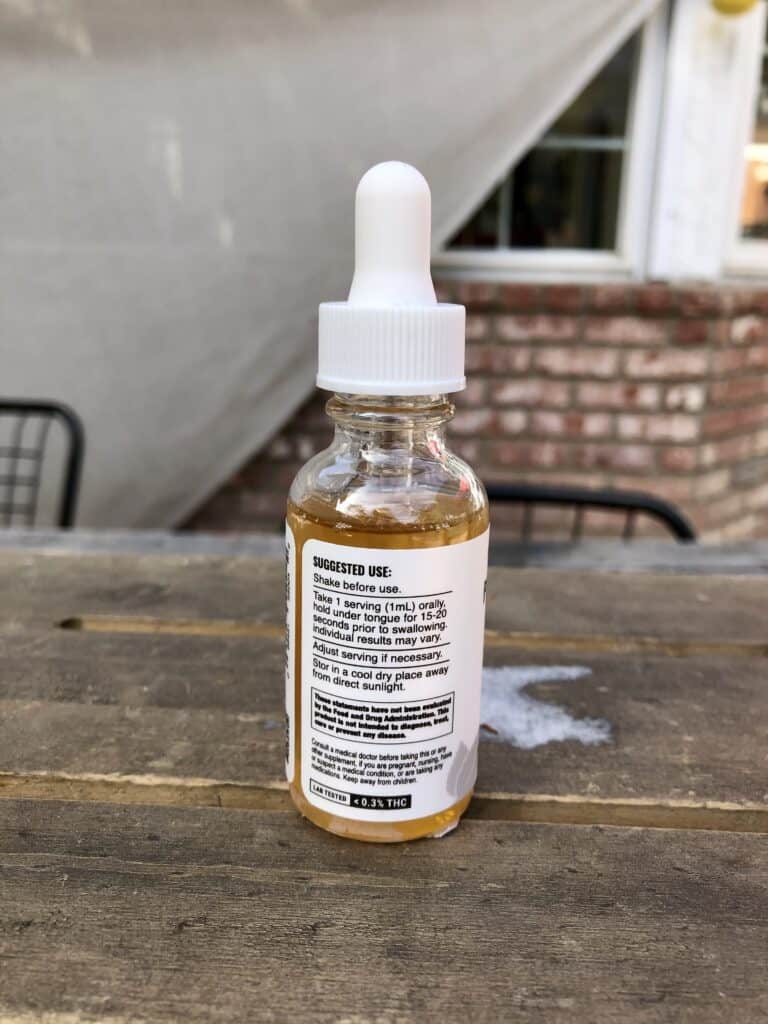 ---
How the PURE RELIEF FULL-SPECTRUM MINT CBD OIL – 1,000 MG Worked for Me
I was about thirty minutes into my walk when I started to feel the warming effects of the CBD. The feeling washed through me and helped distract me from the pain in my hips. While CBD doesn't take away the pain, it can take the edge off of it so that I could push myself to go a little farther. I walked thirty minutes to Starbucks, rewarded myself with an almond milk latte, then walked thirty minutes back to my house. My hips hurt, but it wasn't as noticeable as usual when I push myself to walk that far. I felt great and did a fifteen-minute gentle yoga video on Youtube before starting my day. CBD is known to help reduce recovery time and post-workout inflammation and this was certainly the case for me. This tincture has become a daily part of my pre-workout routine.
---
Useful and Unique Things to Know About PURE RELIEF FULL-SPECTRUM MINT CBD OIL – 1,000 MG
All the ingredients in this CBD tincture are natural, including the MCT oil, mint, and monk fruit. MCT oil is often combined with CBD tinctures because it acts as a natural carrier to get the CBD into your bloodstream. MCT stands for medium-chain triglycerides which are saturated fatty acids that are easy to digest. Mint isn't just great for flavoring. It can help with IBS and boost cognitive functions. Monk fruit is a natural sweetener that's 250 times sweeter than sucrose. It's a type of gourd that's often used in traditional Chinese medicine.
---
PURE RELIEF FULL-SPECTRUM MINT CBD OIL – 1,000 MG Ratings
In the next sections gradings from 0-100 on our review, these grades add up to give the product's overall score.
PRESENTATION • 100
Informative packaging.
RELIABILITY • 100
Reliably relieving.
QUALITY • 100
All-natural and high-quality.
FLAVOR / SMELL / or EASE OF USE• 100
Tastes great! No taste of hemp.
VALUE • 100
Fair price.
---
How PURE RELIEF FULL-SPECTRUM MINT CBD OIL – 1,000 MG Stacks Up Against the Competition
Once again, Pure Relief has made a product that stands apart from the competition for its effectiveness, naturalness, delicious flavor, and good price. If you read my other reviews about Pure Relief you'll see that I sound somewhat like a broken record when touting how amazing their products are. If you're looking for a CBD tincture, Pure Relief has some of the best. Without any artificial flavors, they all taste great and hide the bitterness of hemp perfectly. You can also get their tincture with 2,500 mg or 500 mg of CBD.
---
Disclosure: I received these products gratis so that I could try them and then share my honest opinion with the SOC community. I am employed by Save on Cannabis to write honest reviews and provided a flat rate payment for the writing of the review. SOC may receive recurring affiliate payments for purchases made based on this content.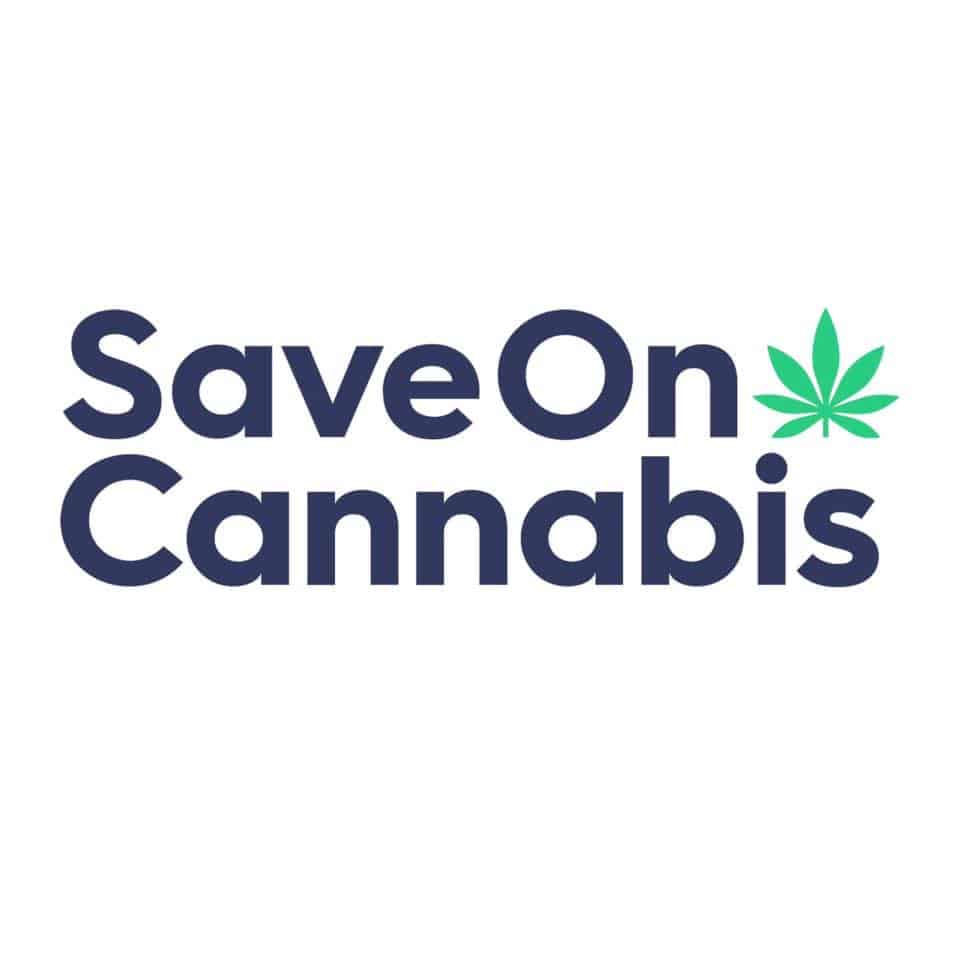 Save On Cannabis is the most trusted source for cannabis discounts and education information.  Vetted deals and clearly written articles to help you become a wiser consumer whether focused on the medical or recreational value of cannabis products.
We got our hands on this monster dose 1,500mg CBD tincture by All Natural Way! See what our expert reviewer thought with this All Natural Way review.
Our reviewer got her hands on the Real Scientific Hemp Oil (RSHO) CBD Salve & tested it for pains & skin care. See if it worked for her & if she recommends.
Our reviewer got to test the Holiday CBD Gummies hands on and taste them for herself. See how these CBD gummies worked in her Holiday CBD review.