CBD Review: Vapen CBD Cucumber Lotion 300mg
Feb 17, 2019 | Romy
VAPEN CBD CUCUMBER LOTION 300 MG
Pros
Almost odorless
Inexpensive for CBD lotion
Easy to use
Creamy and smooth
Great for massage
Moisturizing
Cons
Might not be strong enough for severe pain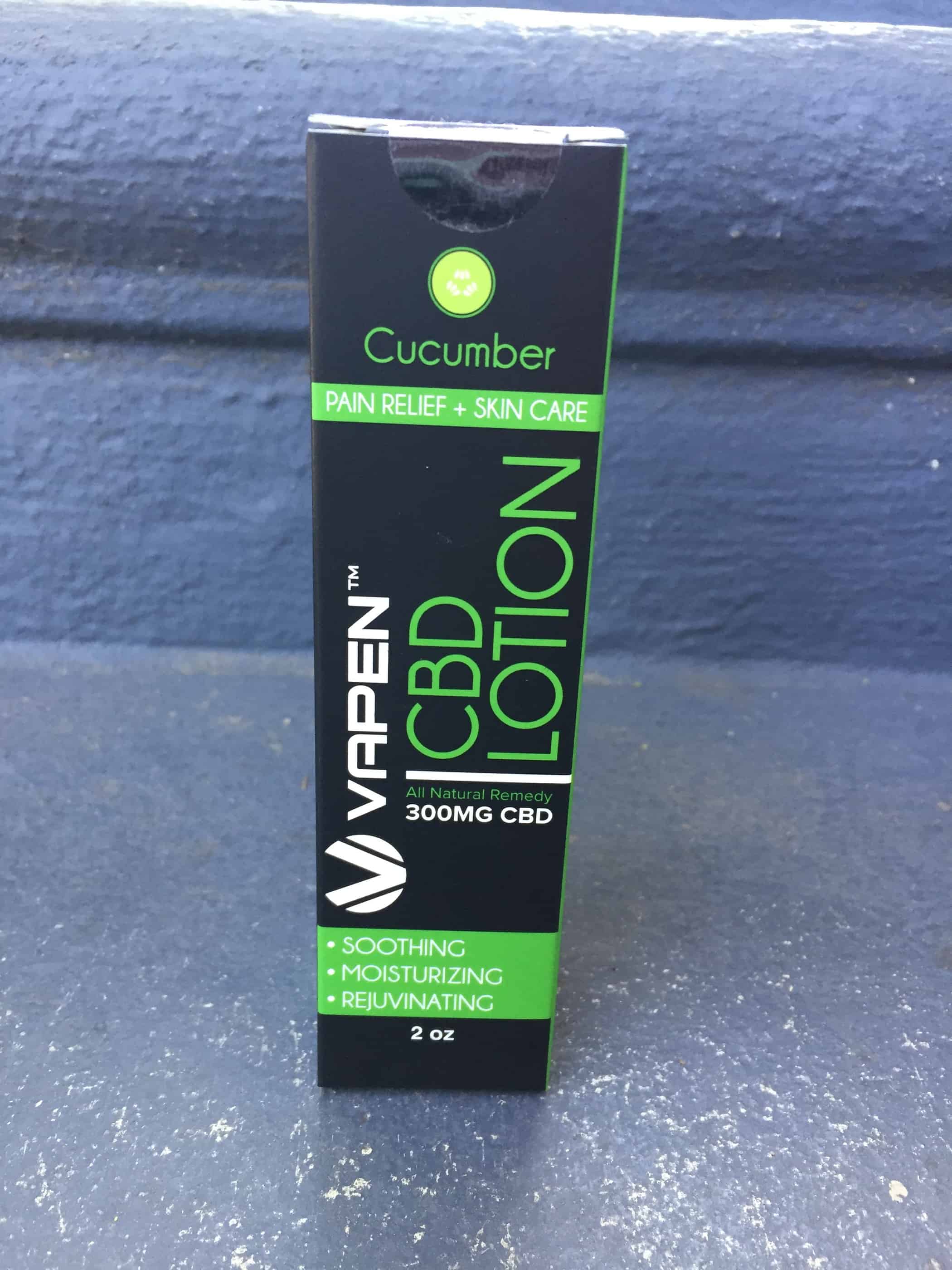 Brand Overview: VAPEN CBD
Vapen CBD produces a wide variety of cutting-edge CBD products created by the leading experts in the cannabis industry. The company is committed to promoting cannabis education to medical patients within their community through the Arizona Medical Marijuana Program. Vapen CBD's work with patients has given them an inside look on how to more skillfully manufacture some of the best medicinal CBD products on the market.
Products: Vape Pen, Vape Batteries, Deep Muscle Relief Balm, Stress Relief Balm, Cartridges 300 mg (Bubblegum, Blueberry, Diamond OG, Paris OG), Inhalers, CBD Isolate, Lotions 300 mg (Cucumber & Mango), Tinctures
Price Range ($-$$$$): $$-$$$
---
About the VAPEN CBD CUCUMBER LOTION 300 MG
Vapen CBD's cucumber lotion is used to relieve symptoms of sore muscles, nerve pain, and arthritis. This lotion contains 300 mg of CBD which penetrates deep into your skin, providing respite when you have sore muscles after a workout, or short-term relief if suffering from chronic pain. The mild cucumber smell is subtle enough to wear when going out, meaning you won't smell like a medicine cabinet.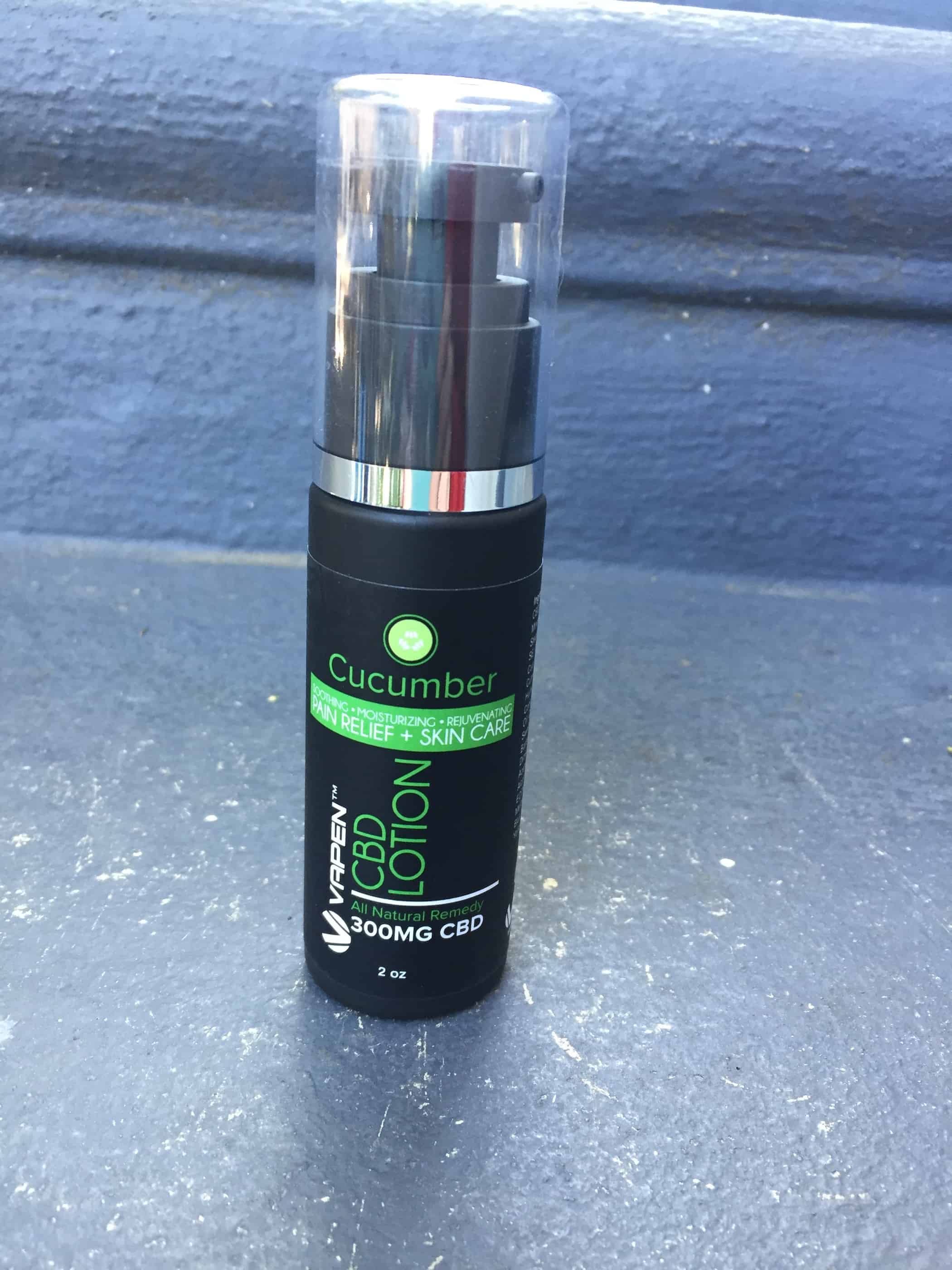 ---
VAPEN CBD CUCUMBER LOTION 300 MG Technical Specifications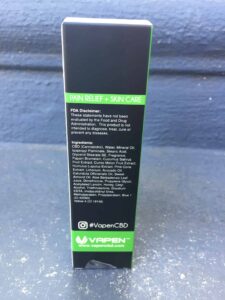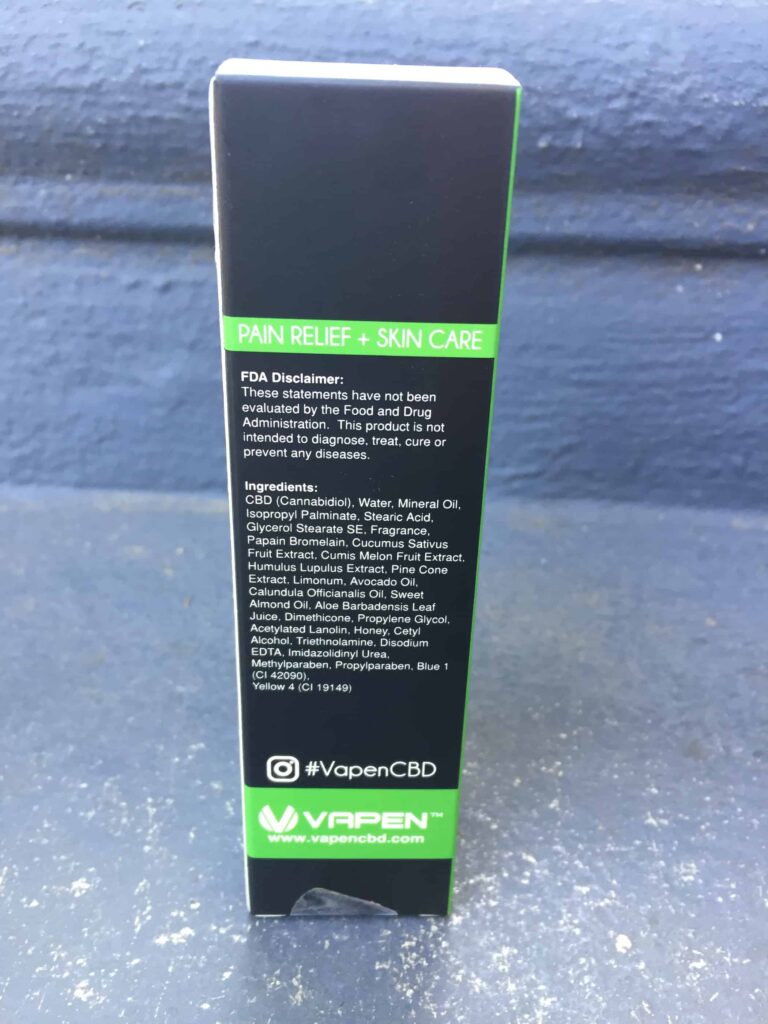 300 mg CBD
2 oz
Ingredients: CBD (Cannabidiol), Water, Mineral Oil, Isopropyl Palminate, Stearic Acid, Glycerol Stearate SE, Fragrance, Papain Bromelain, Cucumis Sativus Fruit Extract, Cucumis Melon Fruit Extract, Humulus Lupulus Extract, Pine Cone Extract, Limonum, Avocado Oil, Calendula Officinalis Oil, Sweet Almond Oil, Aloe Barbadensis Leaf Juice, Dimethicone, Propylene Glycol, Acetylated Lanolin, Honey, Cetyl Alcohol, Triethanolamine, Disodium EDTA, Imidazolidinyl Urea, Methylparaben, Propylparaben, Blue 1 (Cl 42090), Yellow 4 (Cl 19149)
---
How We Tested the VAPEN CBD CUCUMBER LOTION 300 MG

Six months ago I had surgery to remove a large tumor from my right hip. Fortunately, it was benign. Unfortunately, I had post-surgical complications I'm still dealing with. Instead of a tumor causing me pain and immobility, I now have internal scar tissue that's even more painful and even more debilitating. The pain causes me to walk with a limp, and if I'm on my feet too much, it gets so bad, I can't sleep. Because the Vapen CBD Cucumber Lotion has such a mild and inoffensive smell, I decided that this would be the topical I use when going out into the world. There's nothing worse than someone commenting on the way I smell. "You smell like Icy Hot!" "You smell like sunscreen!" I find it odd to comment on someone's smell and would never ever do it. Needless to say, if I have a meeting, I really don't want to overwhelm the room with my medicinal smell. This cucumber lotion is the perfect solution to topical pain relief, without the overwhelming odor.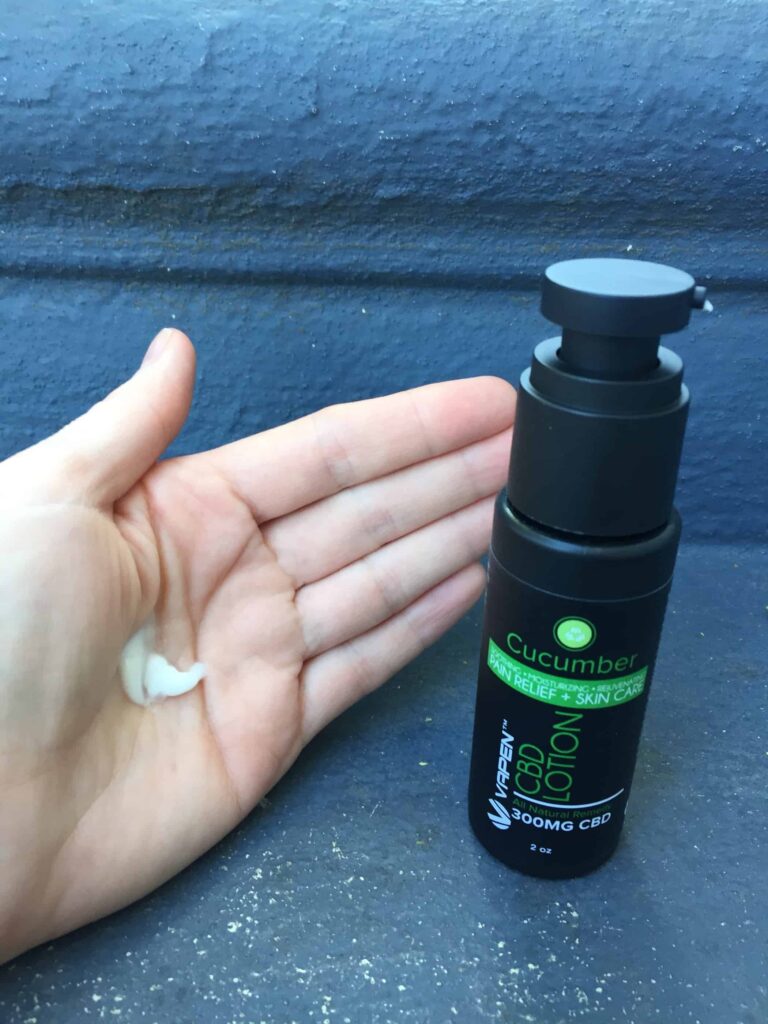 When I had a meeting within walking distance of my home, I decided I'd rub some of this lotion onto my lump of scar tissue and the surrounding muscles and head there on foot.
---
How the VAPEN CBD CUCUMBER LOTION 300 MG Worked for Me
The Vapen CBD Cucumber Lotion is smooth and light. It soothed the muscle pain in the areas surrounding the scar tissue like my right IT band, front thigh, and hamstring. It only assuaged the pain caused by the scar tissue itself in a very mild way, but any relief is appreciated. I limped to the meeting with the confidence that I wouldn't offend or cause comments with my medicinal smell. After the meeting was over, I was feeling the nerve pain in a bad way, so I hobbled to the bathroom to re-apply the lotion. Not wanting to anger my nerves any further, I Ubered home. I would definitely use this stuff again for sore muscles after physical therapy but might need something stronger for the more severe pain.
Useful and Unique Things to Know About VAPEN CBD CUCUMBER LOTION 300 MG
The lotion contains several ingredients I haven't seen in a topical before, and it's advertised as being good for skin care, as well as pain relief. I looked up some of the ingredients and discovered this lotion contains moisturizing and rejuvenating ingredients meant to make your skin healthier and happier. Cucumis Sativus Fruit Extract is an anti-inflammatory that repairs dry and damaged skin. Cucumis Melon Fruit Extract is rich with vitamin A and C. And the most fun-to-say ingredient is Humulus Lupulus Extract, also known as hops, which is rich in antioxidants. It also sounds like a spell Sabrina the Teenage Witch would cast. My sister and I have started to use this stuff on our faces!\
---
VAPEN CBD CUCUMBER LOTION 300 MG Rating Breakdown
we validate our ratings that show as gradings from 0-100 on our review
PRESENTATION – 100
Informative and professional packaging.
RELIABILITY – 90
Mild pain relief.
QUALITY – 100
Superb natural ingredients.
SMELL / EASE OF USE – 100
Mild cucumber smell. Easy to use.
VALUE – 100
Relatively inexpensive for CBD lotion.
---
How the VAPEN CBD CUCUMBER LOTION 300 MG Stacks Up Against the Competition
I've tried over a dozen different pain-relieving topicals, some with CBD, some without. The Vapen CBD Cucumber Lotion ranks as one of the milder medicinal creams. While I felt it benefits, I've tried topicals that are much stronger and seem to last longer. This stuff is perfect to rub on my muscles after a workout, but for the more chronic and severe pain, I'll use something with menthol and camphor.
Saving Money With
Vapen CBD
Coupons
Save money on all CBD Tropical here at Save On Cannabis the World's largest online cannabis coupon code directory.
---
Disclosure: I received these products gratis so that I could try them and then share my honest opinion with the SOC community. I am employed by Save on Cannabis to write honest reviews and provided a flat rate payment for the writing of the review. SOC may receive recurring affiliate payments for purchases made based on this content.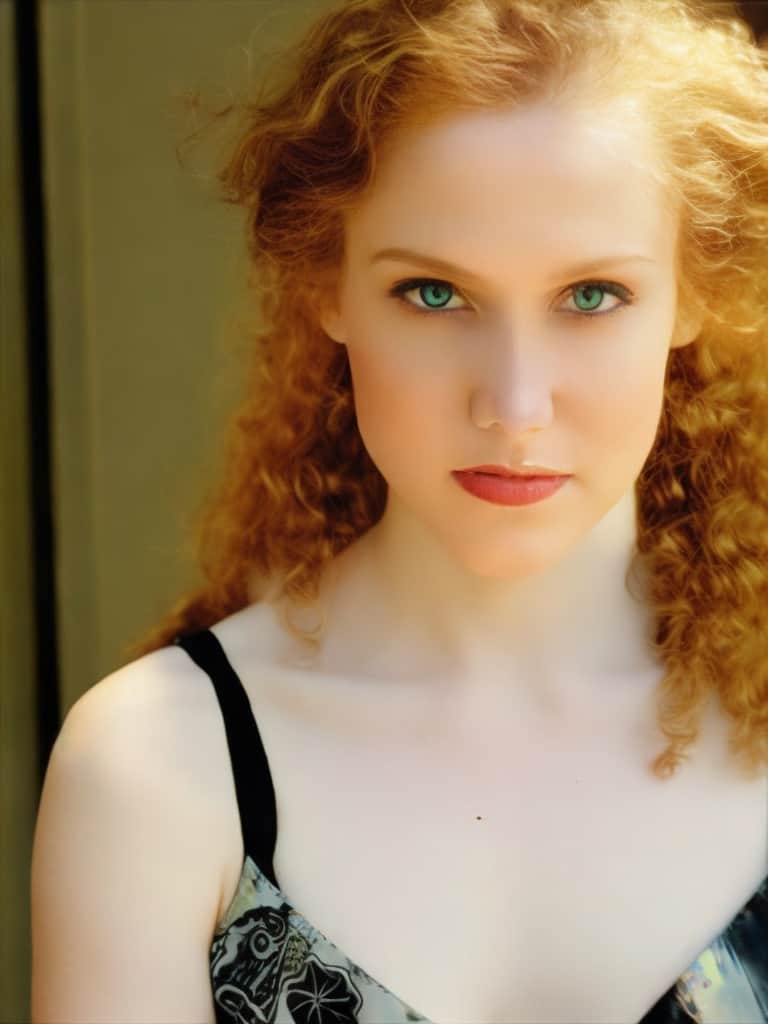 A medicinal cannabis user, utilizing the power of the plant to ease the pains and stresses from long standing conditions that other over the counter or prescriptions could not fix or weren't a natural option like cannabis.  Also, has a background in working directly in the cannabis industry in California within various dispensaries.
Our reviewer has tested lots of CBD topicals & this one has now ended up on the daily list, find out why in this hands on CBD Livity review.
We've tested so many CBD products that our expert in topicals tells you in this Social CBD Body Lotion review if it is a reliable product.
How does CBD lotion work on your skin? Is it worth trying? Our reviewer tested out the Enflower CBD Eye Cream on her eyes and face, see if it worked.