Social CBD Review: Zooey Light Lavender Body Butter 75mg
Jul 2, 2020 | SOC
Social CBD Zooey Light Lavender Body Butter 75mg
Pros
Smells great
Easy to use
Soothing
Moisturizing
Good price
SOCIAL CBD ZOOEY LIGHT LAVENDER CBD BODY BUTTER
Product Review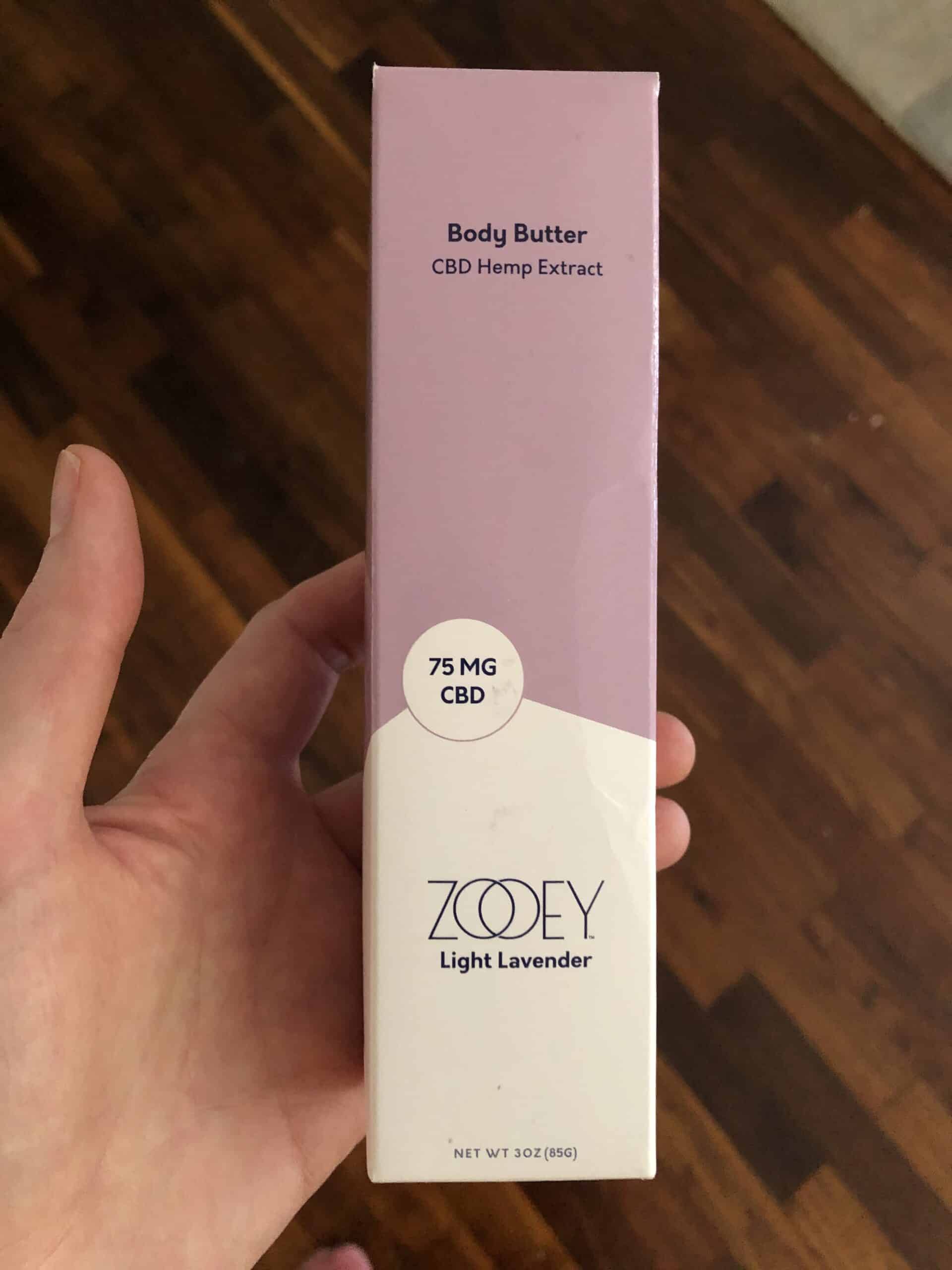 Brand Overview: Social CBD
Social CBD has created a line of CBD products that provide "natural solutions for modern life." Everything they make is 100% plant-based and rich in phytonutrients. Social CBD has a wide variety of drops, vape pens, capsules, and gummies to choose from. Their line of topicals includes products from Volcom, to help with recovery after a workout or time in the sun.
They also have a line of self-care topicals for women called Zooey CBD. Social CBD also makes products just for your pet! View our coupons below to save on your order.
Products: Drops, Vape Pens, Gel Capsules, Topicals, Gummies, Pets, Volcom CBD, Zooey CBD.
Price Range ($-$$$$): $$
---
About SOCIAL CBD ZOOEY LIGHT LAVENDER CBD BODY BUTTER
Social CBD's Zooey line of topicals is the perfect self-care solution. Designed by and marketed towards women, the line includes face, hair, and body oil, floral-scented balms, as well as this lavender body butter. The body butter contains 75 mg of CBD, cocoa butter, shea butter, and coconut oil to help moisturize your skin. Made with hemp grown in the U.S.A, this body butter is third-party tested for purity and potency. Massage this body butter into your skin as needed.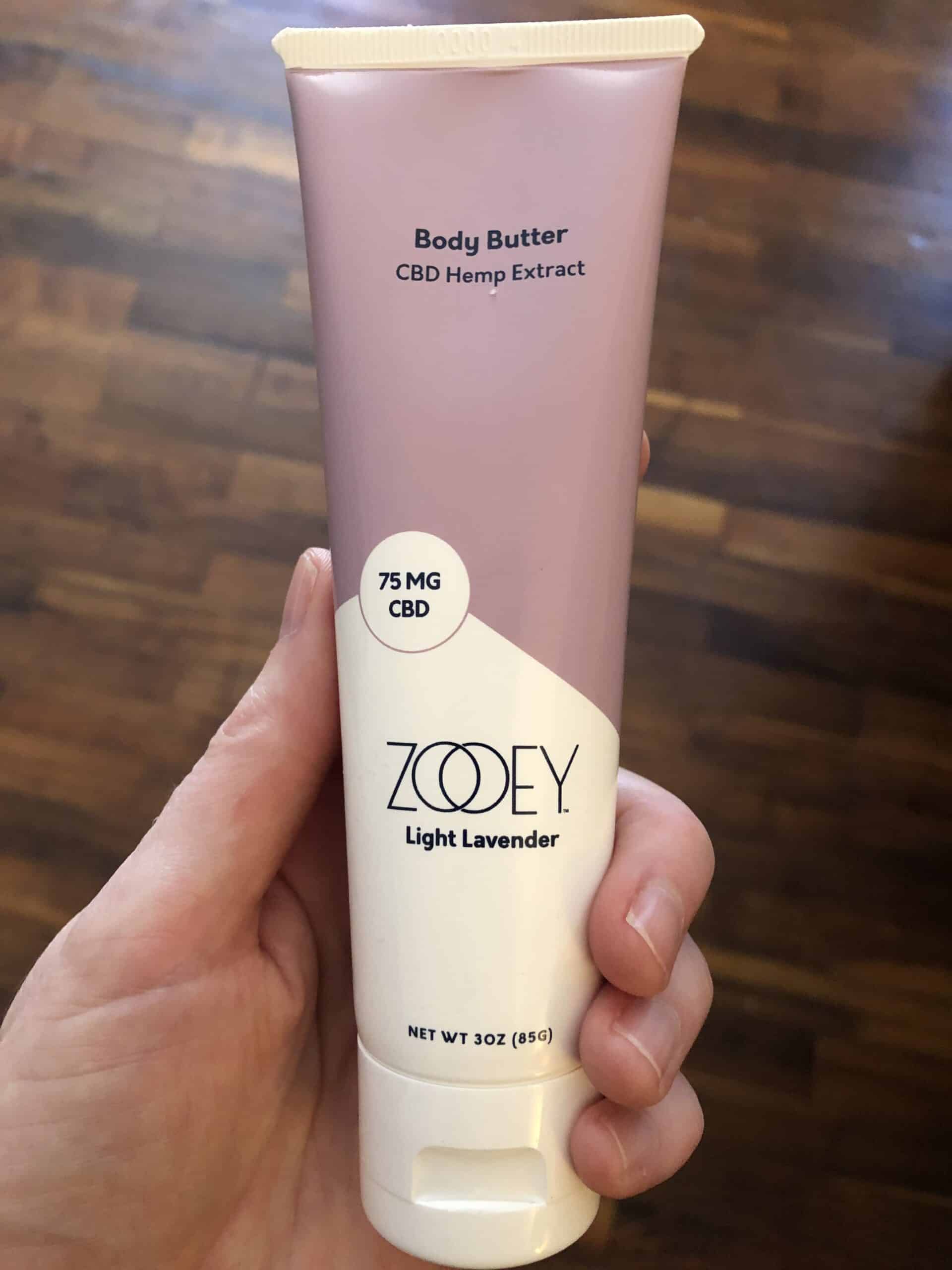 ---
SOCIAL CBD ZOOEY LIGHT LAVENDER CBD BODY BUTTER Specifications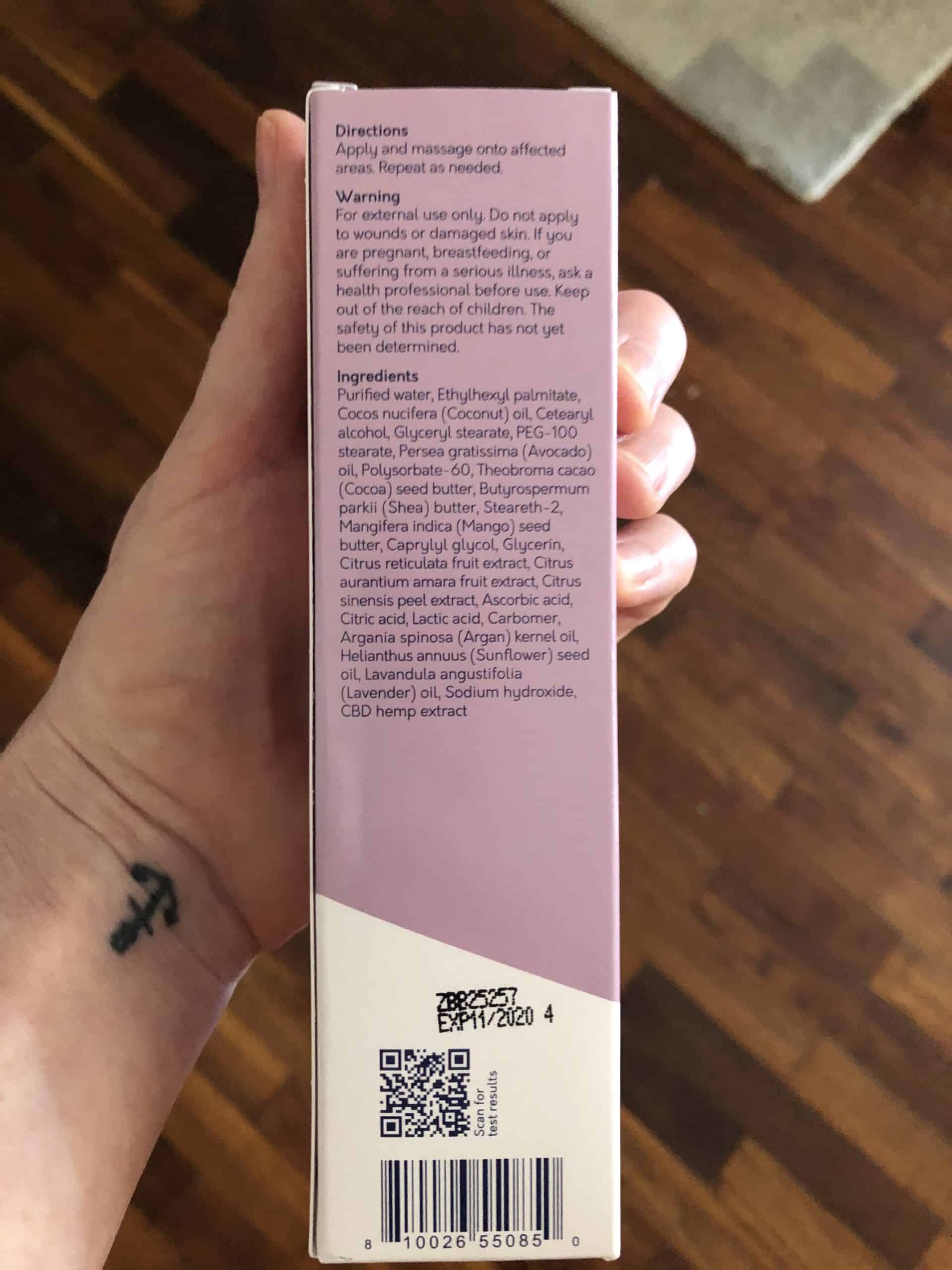 75 mg CBD
3 oz (85 g)
Ingredients: Purified Water, Ethylhexyl Palmitate, Coconut Oil, Cetearyl Alcohol, Glyceryl Stearate, PEG-100 Stearate, Avocado Oil, Polysorbate-60, Shea Butter, Cocoa Seed Butter, Steareth-2, Mango Seed Butter, Caprylyl Glycol, Glycerin, Citrus Reticulata Fruit Extract, Ascorbic Acid, Citric Acid, Sunflower Seed Oil, Lavender Oil, Sodium Hydroxide, CBD Hemp Extract
---
How We Tested the SOCIAL CBD ZOOEY LIGHT LAVENDER CBD BODY BUTTER
The skin on my hands was always naturally dry, but never more so than after the stay-at-home orders were issued and the washing of my hands many times a day. Lately, it seems like I use hand sanitizer more than a moisturizer, so I was eager to try the Social CBD Zooey Light Lavender Body Butter. I also have arthritis in my hands and massage them daily. I massaged the butter onto each one of my hands, focusing on the painful joints in my knuckles. I also used this body butter on my feet, which are dry and arthritic too.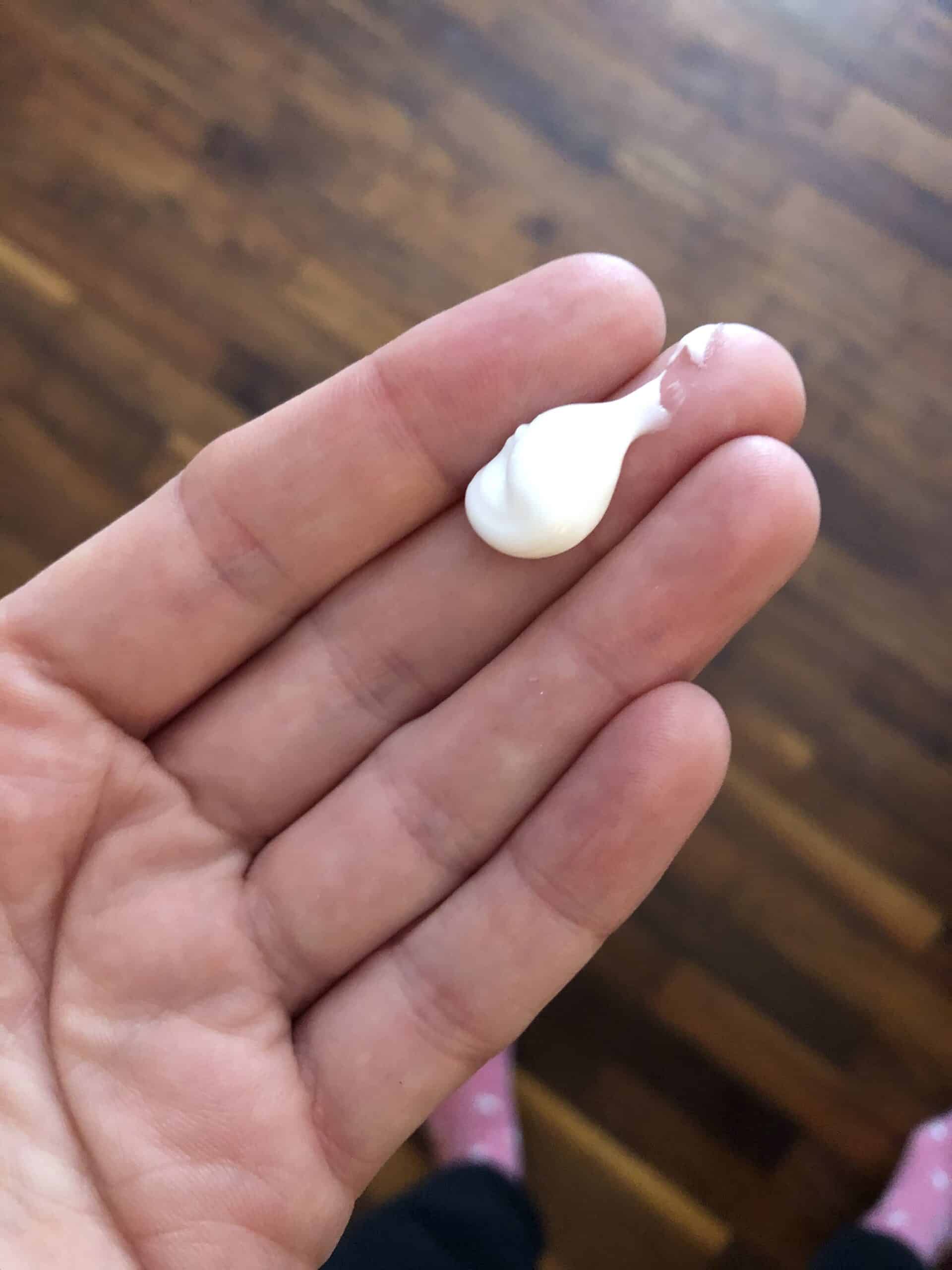 ---
How the SOCIAL CBD ZOOEY LIGHT LAVENDER CBD BODY BUTTER Worked for Me
The lavender scent was lovely and calming. The butter itself goes on smooth and easy, without leaving a sticky residue. It feels like silk! My hands and feet were moisturized immediately and it lasted for a while before I reapplied. It didn't do much for my arthritic pain, but it's a top-notch moisturizer. The lavender made me feel relaxed, almost like it was giving me aromatherapy. This product will be my new go-to for my hands and feet, plus it makes a great massage cream.
---
Useful and Unique Things to Know About SOCIAL CBD ZOOEY LIGHT LAVENDER BODY BUTTER
The ingredients in this CBD body butter are beneficial for the skin. Avocado oil moisturizes and helps protect your skin from UV rays. Shea butter softens the skin and can reduce inflammation. Cocoa seed butter is also moisturizing and can help with scars and wrinkles. Mango seed butter works with your skin's elasticity. This product also contains sodium hydroxide, which can irritate some people's skin.
---
JOY ORGANICS CBD SALVE Ratings
In the next sections gradings from 0-100 on our review, these grades add up to give the product's overall score.
PRESENTATION • 100
Informative packaging.
RELIABILITY • 100
Soothing.
QUALITY • 100
Ingredients are great for the skin.
FLAVOR / SMELL / or EASE OF USE • 100
Lovely lavender scent.
VALUE • 100
Fair price.
---
How SOCIAL CBD ZOOEY LIGHT LAVENDER BODY BUTTER Stacks Up Against the Competition
Social CBD's lavender body butter is a great moisturizer and for a CBD product, it's fairly priced. Some people might want a body butter with a higher dosage of CBD, as 75 mg in the entire bottle isn't that much. Luckily, Social CBD has an immense selection of topicals so there's something for everyone. I look forward to trying their other products.
---
Saving Money with Our Verified SOCIAL CBD Coupons
Save money by using our verified CBD Topicals here at Save On Cannabis the World's largest online cannabis coupon code directory.
---
Disclosure: I received these products gratis so that I could try them and then share my honest opinion with the SOC community. I am employed by Save on Cannabis to write honest reviews and provided a flat rate payment for the writing of the review. SOC may receive recurring affiliate payments for purchases made based on this content.

Winter is a pain on our lips and we need help! Luckily, we were able to test the CBDistillery Lip Balm with CBD...see how it worked.
In this Social CBD review of the Zooey CBD Body Butter see if it fixes dry hands and helps pain. Also get Social CBD coupons.
Read how this ultra high potency 3,000mg CBD tincture worked for our reviewer. In this review you'll see if it helped our reviewer sleep.