CBD Review: REAKIRO Vegan Hemp CBD Capsules
Oct 7, 2020 | SOC
Reakiro Vegan Hemp CBD Capsules
Pros
Premium product feel
Independent lab test results included
Nice effects from 15mg CBD
Vegan, Gluten Free, non-GMO
Easy to consume
Cons
Slightly on the expensive side
Branding doesn't quite 'suit' the product positioning
REAKIRO Vegan Hemp CBD Capsules Product Review
Brand Overview: REAKIRO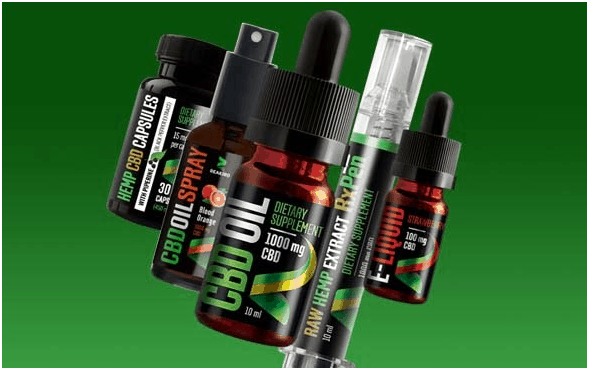 Reakiro is a European Pharma GMP compliant manufacturer and supplier of full-spectrum CBD oils, creams and capsules.
Reakiro have full control of their CBD production and are involved in all steps of the production process (sourcing seeds, organic cultivation, to the product design, accurate formulation, and packaging). They use traceable batch codes printed on each individual consumer product for transparency.
Reakiro Holdings owns or manages three extraction facilities in Europe, USA, and South America. It centres its operations around utilizing all parts of the hemp plant
Products:
CBD Oils
CBD Oil Sprays
CBD Capsules
Immune Support Capsules
Raw Hemp Extract
CBD Skin Care (Creams, Oils, Gels, Body Butter)
Hemp Skin Care (Gels, Creams)
CBD Skin Care 0% THC Gels
Hand Sanitiser
Price Range: $-$$
---
About Reakiro Vegan Hemp CBD Capsules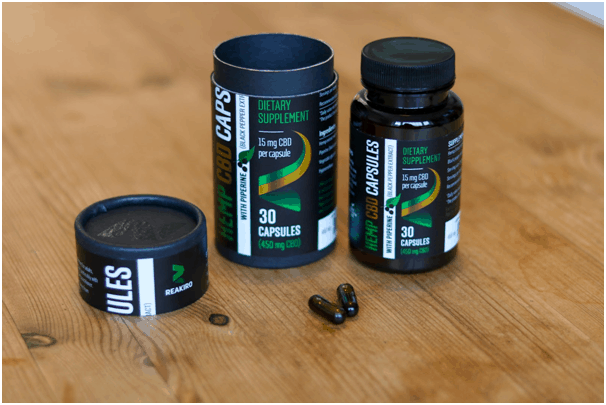 Reakiro's Hemp CBD Capsules are presented in stylish, high quality packaging and made in the EU using EU certified seeds. An easy way to slot CBD consumption into a busy day, these capsules contain premium quality, full spectrum CBD oil.
With an emphasis on high quality natural products, Reakiro have produced a CBD capsule that is vegan, gluten free and non-GMO. They contain no harsh chemicals, no pesticides and no heavy metals.
Each capsule contains 15mg of CBD.
---
Reakiro Vegan Hemp CBD Capsules Specifications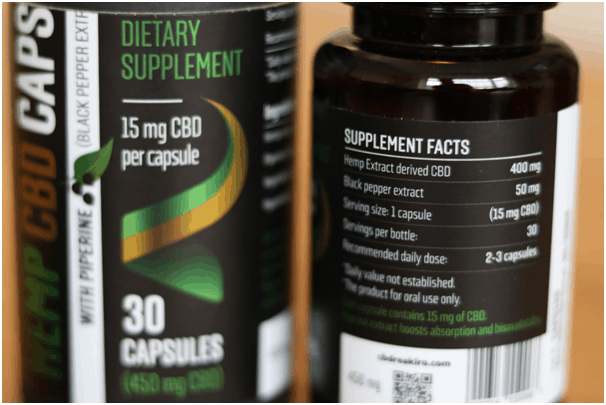 Ingredients:
Hemp extract with 7,5% CBD
Piperine (black pepper extract)
Vegetable glycerin
Hypromellose
Lab Reports:
Batch 0720
Cannabinoid profile: AR-20-CC-500426-01
Microbiology: AR-20-CC-101973-02
Batch 0120
Certificate of analysis No: ALCBD01395
Microbial analysis No: ALCBD 01395C
Heavy metals analysis No: ALCBD01395
Batch 0719
Certificate of analysis No: C-AR0813-1-1
Microbial analysis No: ALCBD 01266C
Heavy metals analysis No: ALCBD 01266
---
How I Tested the Reakiro Vegan Hemp CBD Capsules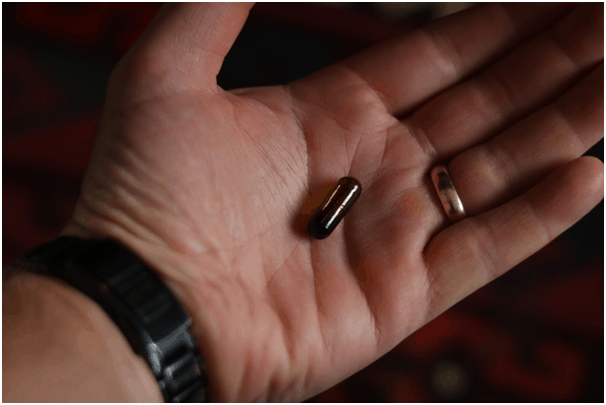 To test Reakiro's CBD Capsules, I took 1 capsule with water each morning after breakfast. The capsule itself is high quality and makes them very easy to swallow, even for me (someone who doesn't find it easy to swallow pills, capsules etc!).
I was interested to try this product as I don't usually consume CBD in this form, and I expected these to help me gear up for the day ahead.
I tested this product alongside Reakiro's Peppermint CBD Oil Spray (which I took in the evenings), and they made a great combination.
---
How the Reakiro Vegan Hemp CBD Capsules Worked for Me
The results from taking these capsules in the morning were very satisfying. I found the capsules to have a mild relaxing effect that helped me to clear my mind and become focussed on the day ahead.
This worked well for me. Some may find these to be a little on the mild side, but I found them to be a great balance, especially paired with the CBD Oil Spray. I would definitely use this product again.
---
Useful and Unique Things to Know About Reakiro Vegan Hemp CBD Capsules
These capsules feel very premium. From the packaging to the capsule itself, the materials used are high quality and this makes them nice to use.
Uniquely, they contain Piperine (black pepper extract), which I felt was a nice touch.
One thing I love about this product is that it comes with independent lab test results, which gave me confidence that Reakiro is a transparent and trustworthy brand.
Personally, I'm not a huge fan of the branding. Due to Reakiro's focus this being a natural, vegan, gluten and GMO free product, I feel a more natural look would fit the product better. That said, the branding itself is clean and well designed, I just don't feel it's quite the right fit and would be more suited to a workout supplement type of product.
---
Reakiro Vegan Hemp CBD Capsules Ratings
PRESENTATION • 90
High quality packaging and lots of product info. Personally feel these would suit a more natural look

RELIABILITY • 100
Solid capsules and bottle that will keep them in perfect condition in between use.
QUALITY • 100
High quality product, that's natural and contains piperine. Well constructed packaging.
FLAVOR / SMELL / or EASE OF USE • 100
Very easy to swallow capsules.
VALUE • 85
At €24.99 these are on the more expensive side in comparison to similar products. However, Reakiro position themselves as a premium brand, and the quality of the product reflects this.

---
PROS of the Reakiro Vegan Hemp CBD Capsules
Premium product feel
Independent lab test results included
Nice effects from 15mg CBD
Vegan, Gluten Free, non-GMO
Easy to consume
Overall, I feel this product is a high quality CBD dietary supplement, and felt comfortable consuming these due to the transparency from independent lab test results. They had a nice effect when taken in the morning, and I would use this product in future.
---
CONS of the Reakiro Vegan Hemp CBD Capsules
Slightly on the expensive side
Branding doesn't quite 'suit' the product positioning
I have mostly great things to say about the product. They are slightly on the expensive side but Reakiro position themselves as premium, so this is kind of to be expected. I'm not convinced the branding is right, but this is more a personal preference.
---
How Reakiro Vegan Hemp CBD Capsules Stack Up Against the Competition
I feel this product sits well in the premium end of the CBD capsule market. The independent lab test results that you receive with the product are a great touch that not every brand incorporates, and the natural scope of the capsule ingredients is great.
---
Saving Money with Our Verified REAKIRO Coupons
Save money by using our verified Reakiro coupons here at Save On Cannabis, the world's largest online cannabis coupon code directory.
---
Disclosure: I received these products gratis so that I could try them and then share my honest opinion with the SOC community. I am employed by Save on Cannabis to write honest reviews and provided a flat rate payment for the writing of the review. SOC may receive recurring affiliate payments for purchases made based on this content.
Savage CBD is committed to improving people's lives with their CBD products. See how this product worked for our expert reviewer, includes photos & coupon.
During the times of COVID, Quarantine, Stay At Home all the words that by themself bring stress, see if the CBDistillery 1,000mg helped ease anxiety.
These days anxiety is a regular occurrence, see in this Vital Plan Select review if the Full Spectrum Peppermint Tincture eased our reviewer.