CBD Review: ZenWorks Mellow Mint CBD Oil Tincture (250mg)
Dec 11, 2019 | Romy
CBDCBD CandyCBD GummiesCBD Pet ProductsCBD Pills & CapsulesCBD TincturesCBD Vape OilsCoupons Valid For Returning Users
ZenWorks Mellow Mint 250mg CBD Tincture
Pros
Tasty mint flavor
Eases anxiety
All-natural ingredients
No THC
Non-addictive
ZENWORKS CBD OIL TINCTURE 250 MG-MELLOW MINT
Product Review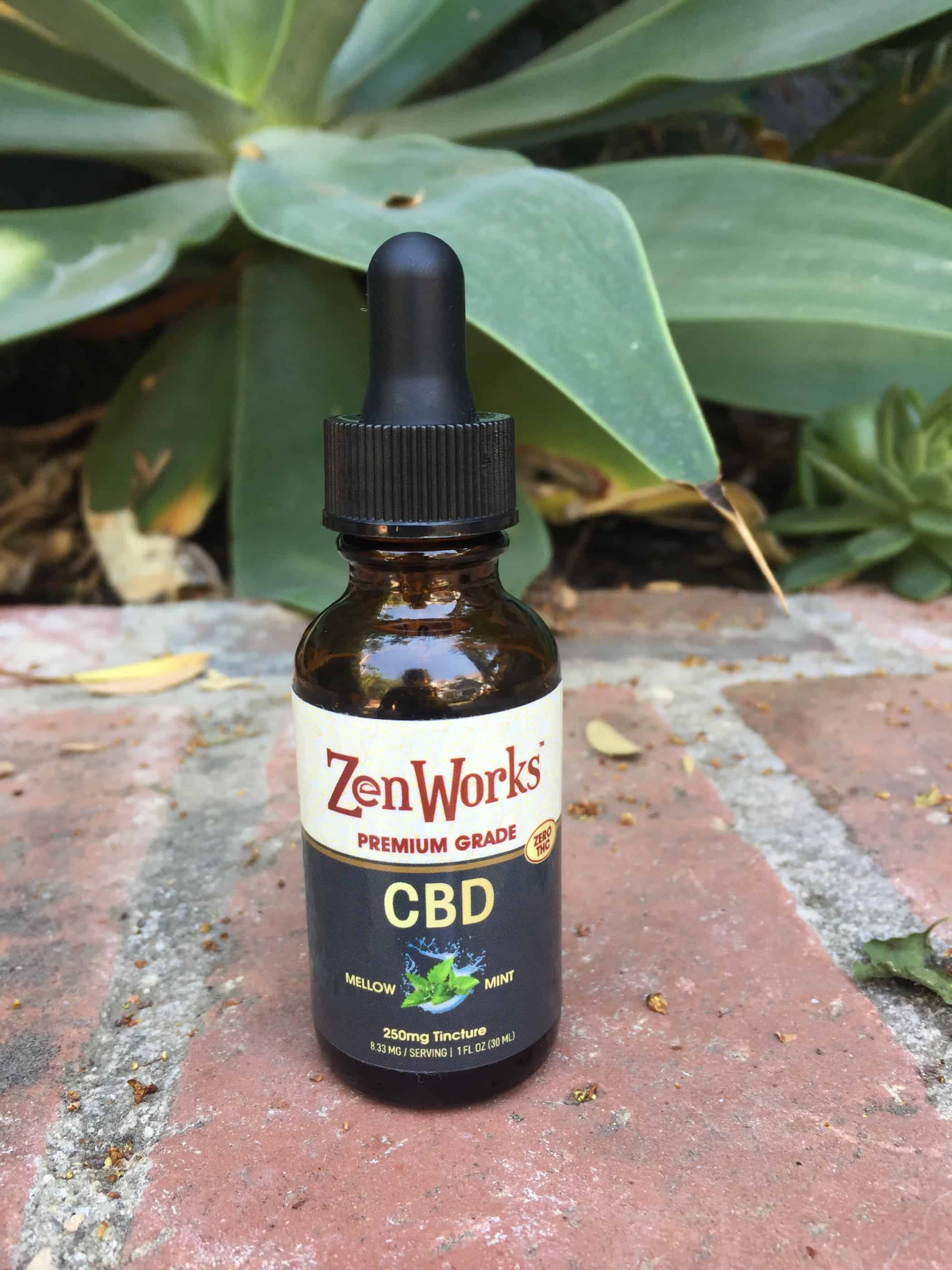 Brand Overview: ZENWORKS
ZenWorks makes a plethora of CBD products for people and pets to help calm inflammation after a difficult workout or calm your anxious pup for when she freaks out after you leave for work. The company's mint-flavored tinctures range from 250 mg of CBD to one thousand. ZenWorks started when the founder discovered he had stage 4 cancer. This led to a strenuous year of medical procedures. Al, the founder, discovered CBD during his recovery process and found that it helped with his sleep, appetite, pain, and mood. Al and his wife Sharon created ZenWorks with a mission to help suffering people with their high-quality CBD products. Everything they make is THC-free, meaning you won't get high. A small portion of every sale goes to a charity like the American Cancer Society, the Cancer Research Institute, and the Make-a-Wish Foundation.
Products: Tinctures, Vape E-Liquid, Edibles, Capsules, Pets.
Price Range ($-$$$$): $$-$$$$
---
About ZENWORKS CBD OIL TINCTURE 250 MG – MELLOW MINT
Zenworks CBD Oil Tincture is a mint-flavored supplement that contains zero THC, so it won't get you high. This tincture is a non-addictive and all-natural way to ease anxiety and pain. While this bottle contains 250 mg of CBD, it also comes in 500 and 1,000 mg for medium and higher potency. ZenWorks mixes its CBD with grape seed oil and hemp seed oil for faster and more effective absorption. The dropper comes with a handy ruler to easily measure out how much CBD you want to take, and a full-dropper contains 8.33 mg total. Every bottle contains 30 servings. ZenWorks uses the calorie-free and natural sweetener stevia instead of sugar. When using, fill the dropper and put the desired amount underneath your tongue. Try holding it there for a minute or two, then swish it around like mouthwash before swallowing. ZenWorks says that the longer you keep the tincture in your mouth, the higher the absorption.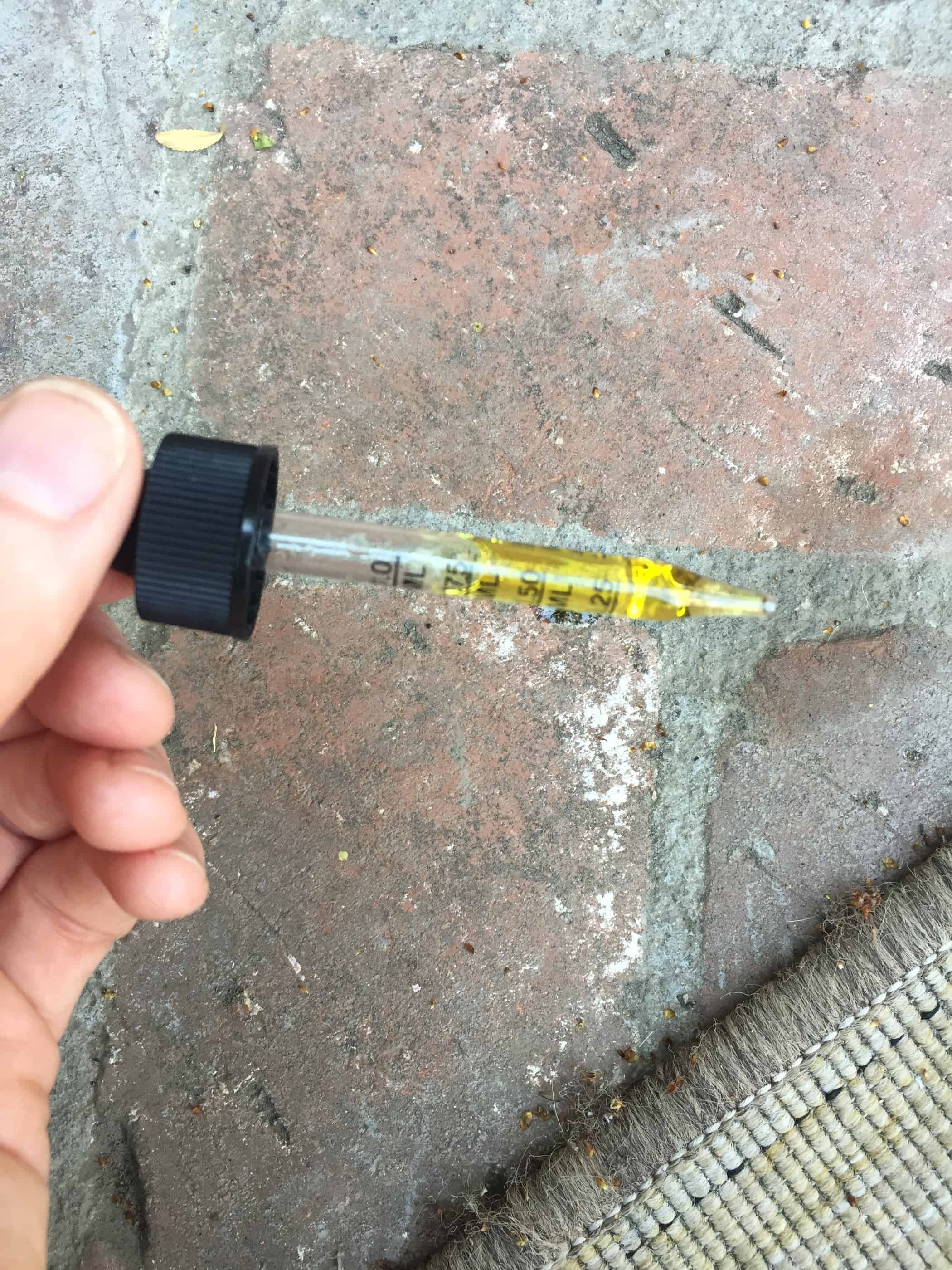 ---
ZENWORKS CBD OIL TINCTURE 250 MG – MELLOW MINT Specifications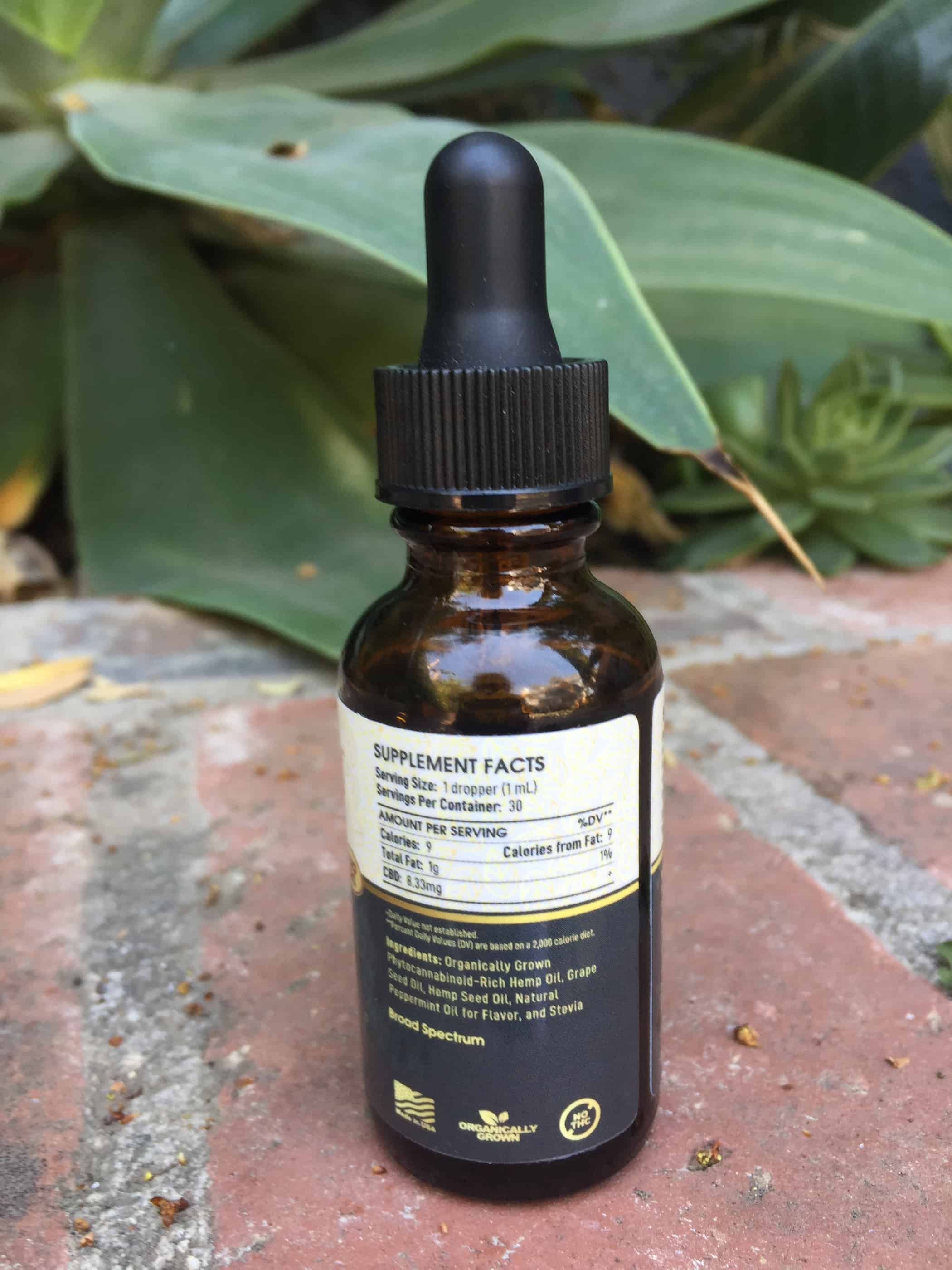 250 mg of CBD per bottle
8.33 mg of CBD per serving
Ingredients: Organically Grown Phytocannabinoid-Rich Hemp Oil, Grape Seed Oil, Hemp Seed Oil, Natural Peppermint Oil for Flavor, and Stevia.
9 calories per serving
1 fl oz / 30 ml
No THC
---
How We Tested the ZENWORKS CBD OIL TINCTURE 250 MG – MELLOW MINT
Have you ever seen that movie Mommy Dearest? Can you imagine having a mother like that? I can. I joke with my friends that my mother makes Mommy Dearest look like June Cleaver. It's good to have a sense of humor about these things. For the most part, I don't engage with her. Recently, however, my grandpa, her father, passed away. Because Mommy Dearest isn't capable of handling her own money, her father wisely put her inheritance in a Special Needs Trust. The only downside is there needs to be a trustee. And that burden fell to my sister, with me as her helper. After a particularly horrific weekend of gaslighting and pathological lying, my sister and I both experienced days of waves of continuous panic attacks. I haven't experienced anything that bad before. I would wake up and dry heave or vomit, shaking like I had the flu. Bad times. Since I found Zenworks' other product helpful in dealing with chronic pain, I decided to give their tincture a try, to see if it would help assuage my next-level anxiety. Because I'm an experienced user, I took five servings for a powerful dose of 42 mg of CBD. If you're newer to CBD, experts recommend starting at a smaller dose and working your way up.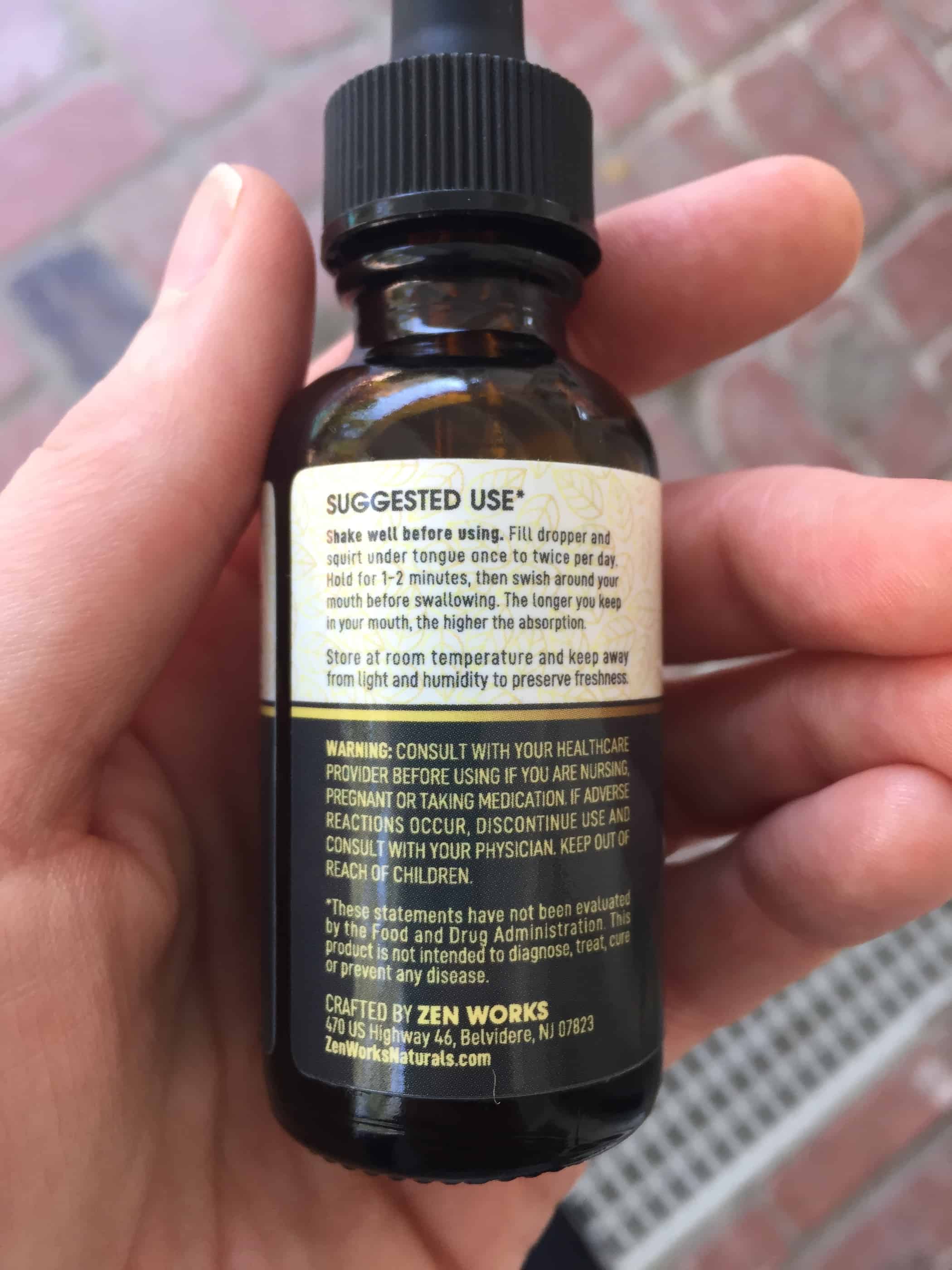 ---
How the ZENWORKS CBD OIL TINCTURE 250 MG – MELLOW MINT Worked for Me
Because of the severity of my panic attacks, I wasn't expecting much from ZenWork's oil tincture. Frankly, I would have been happy for the placebo effect. Any relief is relief in my book. An hour after I took some of this tincture, however, I could feel a warmth and a sense of calm start to build inside me. I lay back on the couch, practicing my combat breathing, and getting in a present and mindful headspace. I willed myself to allow the CBD to do its magic on my nervous system. I decided to microdose throughout the day, taking a serving (about 8 mg of CBD), every couple hours. I still had panic attacks, but they felt less scary and didn't last as long. The CBD allowed me to just ride it out, embracing and honoring every feeling that came up. The CBD helped me calm down enough to focus not on Mommy Dearest and her cruelty, but on the people who love me, and the people and things that I love in turn. CBD isn't a cure for panic disorder or Complex-PTSD, but it can help ease the symptoms so that life can go on.
---
Useful and Unique Things to Know About ZENWORKS CBD OIL TINCTURE 250 MG – MELLOW MINT
This CBD tincture contains grape seed oil which is high in Vitamin E and can lower cholesterol and your risk for risk disease. Grape seed oil is high in antioxidants which helps heal nerve damage and fights cancer. This amazing extract can make injuries heal faster and can prevent cognitive decline as you get older. Another great ingredient in this tincture is stevia, a natural sweetener that the health-conscious use instead of sugar. Stevia has also been known to regulate blood sugar and lower blood pressure.
---
ZENWORKS CBD OIL TINCTURE 250 MG – MELLOW MINT Ratings

In the next sections gradings from 0-100 on our review, these grades add up to give the product's overall score.
PRESENTATION • 100
The bottle has all the info you'll need..
RELIABILITY • 100
It eased my anxiety.
.
QUALITY • 100
All-natural ingredients.

FLAVOR / SMELL / or EASE OF USE • 100
Pleasant minty flavor
VALUE • 95
Somewhat expensive.
---
How ZENWORKS CBD OIL TINCTURE 250 MG – MELLOW MINT Stacks Up Against the Competition
ZenWorks make an effective and delicious tincture that eased my anxiety and helped me get through my panic attacks. It's somewhat more expensive than GoGreen Hemp's even tastier and delicious peppermint tincture, but not by a great deal. For 250 mg of CBD, ZenWorks charges $34.95 while GoGreen's 250 mg bottle costs $26.99. I like GoGreen's peppermint flavor better than ZenWork's mellow mint, so in the future, I would go with the former to save money and superior taste.
---
Saving Money With CBD oil tincture Coupons
Save money on all Cbd Tinctures here at Save On Cannabis the World's largest online cannabis coupon code directory.
---
Disclosure: I received these products gratis so that I could try them and then share my honest opinion with the SOC community. I am employed by Save on Cannabis to write honest reviews and provided a flat rate payment for the writing of the review. SOC may receive recurring affiliate payments for purchases made based on this content.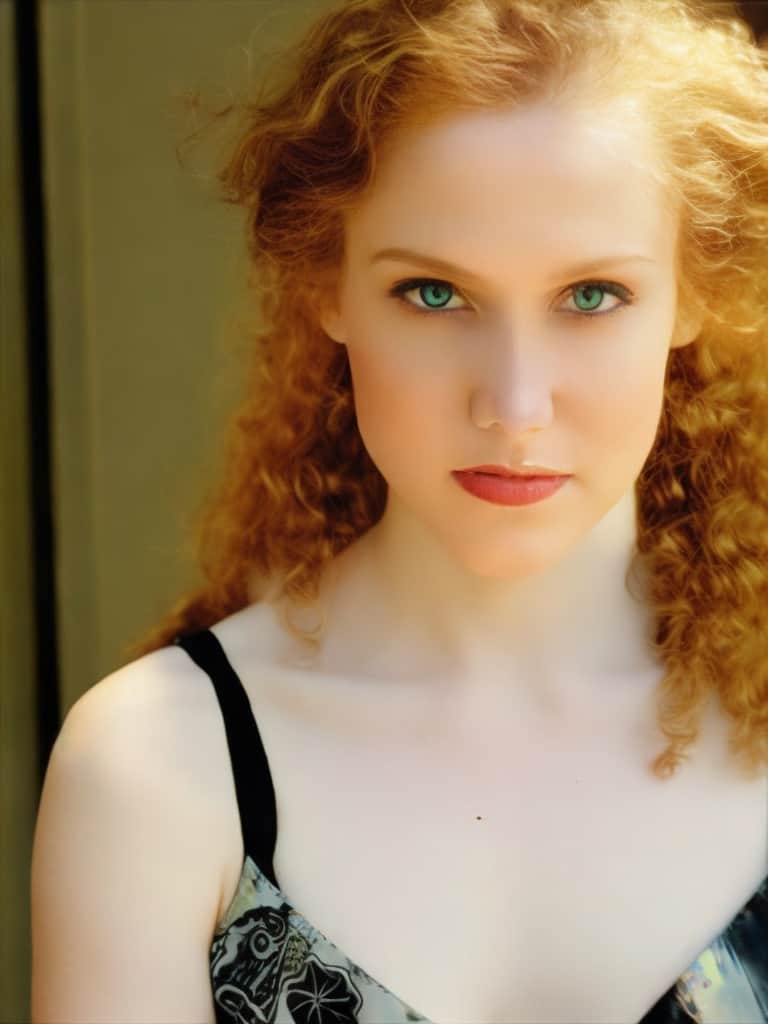 A medicinal cannabis user, utilizing the power of the plant to ease the pains and stresses from long standing conditions that other over the counter or prescriptions could not fix or weren't a natural option like cannabis.  Also, has a background in working directly in the cannabis industry in California within various dispensaries.
Sorry, no coupons were found.
We have Dr. Dabber reviews for all their CBD cartridges, see how the Original Blend worked for our reviewer.
In this Green Roads review for the CBD Sleep Capsules, our reviewer tests out these CBD & melatonin pills for some extra shut eye. See if they worked.
Our reviewer got hold of all Magical CBD Tinctures, see how the cinnamon 3000mg stands up in flavor and reliability.