American Hemp Oil Review – 500mg CBD Oil
Sep 19, 2019 | Romy
CBDCBD TincturesCBD Vape Oils
AMERICAN HEMP OIL PURE CBD HEMP OIL – 500 MG
Product Review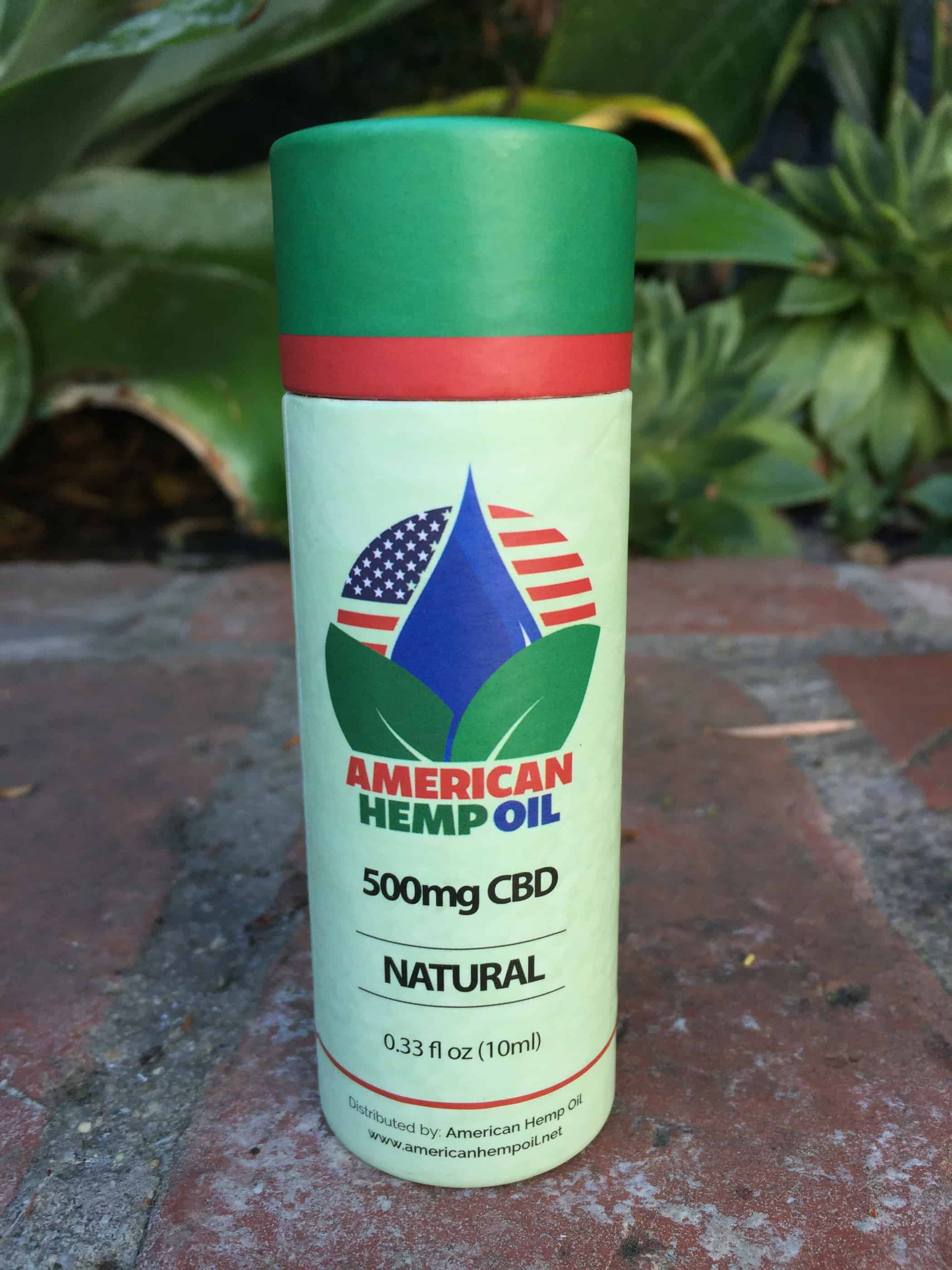 Brand Overview: AMERICAN HEMP OIL
American Hemp Oil creates CBD products for whatever ails you. The company is committed to providing consumers with honest and researched information about CBD use, as well as high-quality capsules, oils, and creams. Should you have any questions about their products, American Hemp Oil guarantees helpful customer service. Just give them a call, or shoot them an email, and someone will be happy to answer, at no extra charge. Since their sole focus is Cannabidiol, also known as CBD, they're experts in what they do and can vouch for their products through intensive research; offering various resources like articles, blogs, and seminars.
Products: CBD Oil, CBD Oil Gel Caps, CBD Pain Relief Cream, CBD Oil for Pets.
Price Range ($-$$$$): $$-$$$$
---
About the AMERICAN HEMP OIL PURE CBD HEMP OIL – 500 MG
American Hemp Oil has created a line of CBD-infused tinctures with all-natural ingredients and in varying strengths so you can find the perfect dosage for whatever ails you. For new CBD users, American Hemp Oil recommends starting with this 500 mg tincture before diving into their stronger ones. The bottle comes with an oral calibrated dropper that gives you 16 mg of CBD per serving. Taking CBD every day can help with anxiety, sleep problems, and pain. This CBD oil contains zero solvents or pesticides. You can add this stuff to your beverage but you can also take it sublingually. One to two times a day, place one dropper of oil under your tongue for 10-15 seconds, then swallow. You should feel some relief in as early as ten minutes.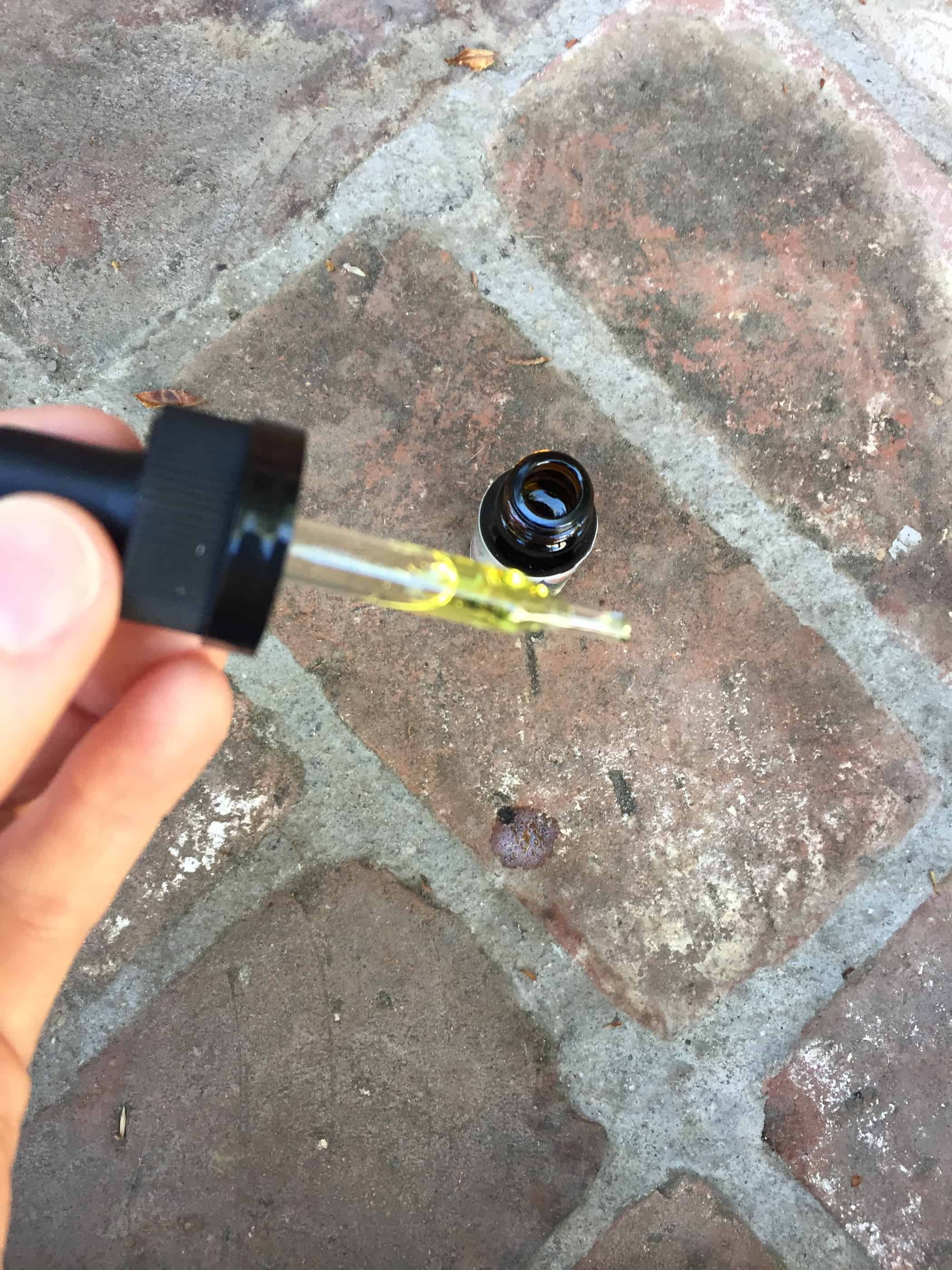 ---
AMERICAN HEMP OIL PURE CBD HEMP OIL – 500 MG Specifications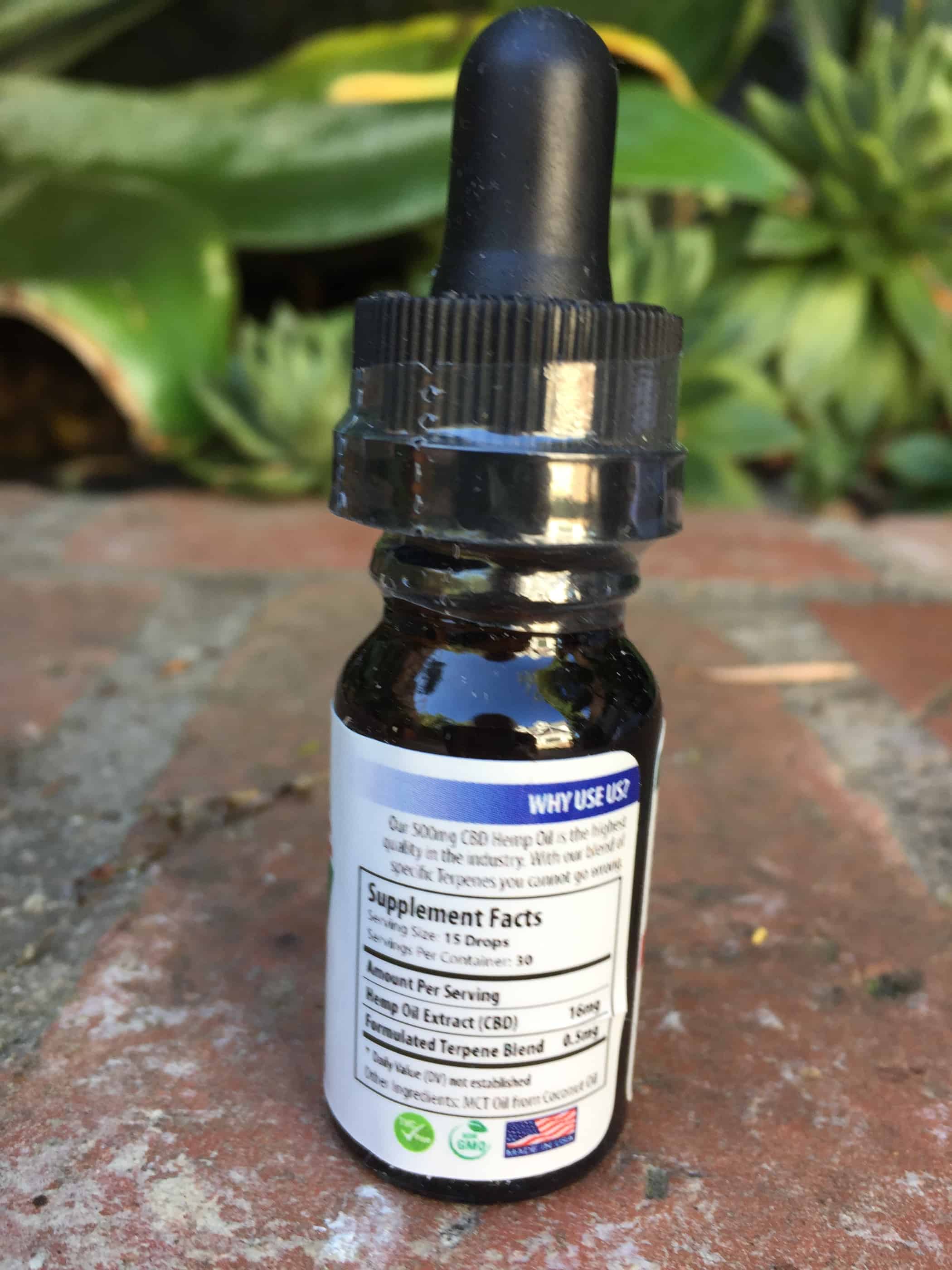 Ingredients: Medium-Chain Triglycerides from Coconut Oil, Anhydrous Hemp Oil
0.33 fl oz (10 ml) per bottle
500 mg CBD per bottle
Serving size = 15 drops
30 servings per bottle
16 mg CBD per serving
0.5 mg Formulated Terpene Blend per serving
---
How We Tested the AMERICAN HEMP OIL PURE CBD HEMP OIL – 500 MG
CBD can be a powerful tool in the search for pain relief. As someone with chronic pain, I've had legitimate medical professionals recommend I try CBD for my radiculopathy and neuropathic pain (nerve pain) due to a few different injuries. Lately, my low back pain has increased because I've been sitting and driving more, which are two of my biggest pain triggers. It's gotten to the point where every sixty to ninety minutes I need to lie on my side. Pain is a total productivity suck. There's not much work I can get done lying on my side and I find myself getting behind on my work. Being in so much pain is also a great demotivator and can cause depression so I was interested to see if American Hemp Oil's CBD-infused tincture would reduce my physical pain and increase my energy and focus. Since I am a more experienced user, I started my day by taking two servings of this tincture for around 32 mg of CBD.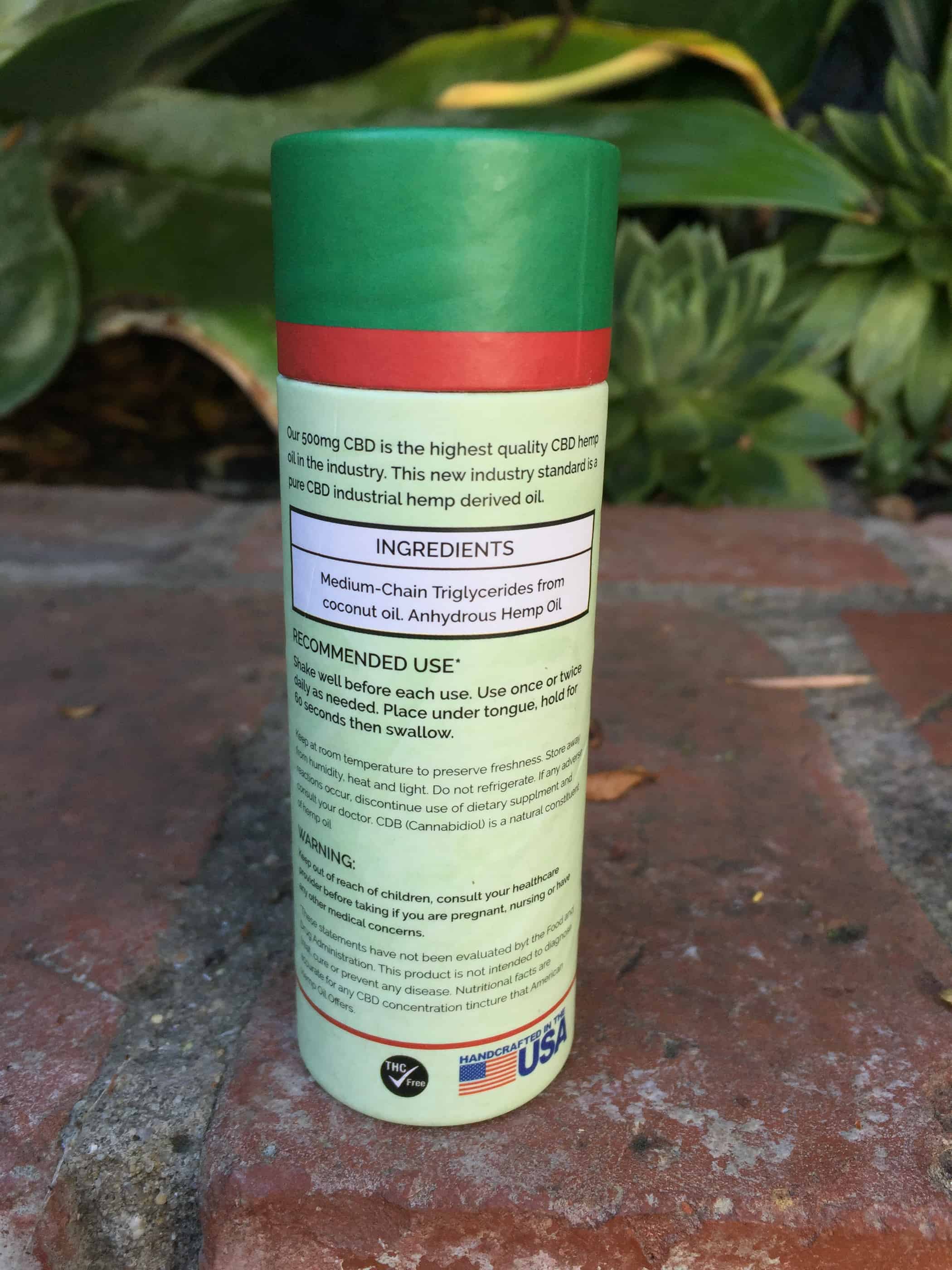 ---
How the AMERICAN HEMP OIL PURE CBD HEMP OIL – 500 MG Worked for Me
After taking two servings in the morning, and two again at night for a week, as well as just taking it easy since I didn't want to trigger any new pain, I found a moderate amount of relief. CBD isn't going to take away the pain entirely, but it will take the edge off, and I found it so much easier to focus. Because my pain had been lessened, I found I slept better and was able to give my body time to heal. This is, in‌ ‌turn, helped me have more energy during the day. Having chronic pain means living in a vicious cycle of bad sleep and low energy, which builds on itself until all I want to do is lay on the couch and watch reality television. A daily dose of American Hemp Oil's pure CBD tincture will not only treat pain, but it‌ ‌will also help you sleep and focus better so you can live a more active and happy life.
---
Useful and Unique Things to Know About AMERICAN HEMP OIL PURE CBD HEMP OIL – 500 MG
This CBD-infused tincture is made with 0.5 mg Formulated Terpene Blend per serving. Terpenes are produced by plants, mostly cone-bearing seed plants, and some insects, to create the strong smells used to ward off herbivores. Terpenes are where cannabis products get their various "flavors" like blueberry or pine. The types of terpenes used in these products will often affect your mood and can enhance the experience. Non-psychoactive like CBD itself, terpenes offer the consumer an added boost to any cannabis products effectiveness and potency.
---
AMERICAN HEMP OIL PURE CBD HEMP OIL – 500 MG Ratings
In the next sections gradings from 0-100 on our review, these grades add up to give the product's overall score.
PRESENTATION • 100
Cute container. Informative.
RELIABILITY • 100
Mild pain relief.
QUALITY • 100
All-natural.
FLAVOR / SMELL / or EASE OF USE • 70
Bitter flavor. Bad aftertaste.
VALUE • 90
Fair price but you can find cheaper.
---
How the AMERICAN HEMP OIL PURE CBD HEMP OIL – 500 MG Stacks Up Against the Competition
There are other CBD oils I prefer over American Hemp Oil's 500 mg tincture because of the price and taste. True, $50 for a 500 mg CBD oil is about average, but Eir Health offers a 600 mg tincture for only $48! They taste almost identical and both worked effectively. If flavor AND cost are important, then I'd go with GoGreen Hemp's orange or peppermint flavored tincture. GoGreen's delicious and cost-effective 500 mg tincture costs you a shockingly low $38. I just saw GoGreen now offers caramel-flavored tincture, which sounds delightful. If American Hemp Oil wants to stay competitive, I recommend lowering their prices and adding some flavorful options.
---
Saving Money With American Hemp Oil Coupons
Save money on all Cbd Tinctures , here at Save On Cannabis the World's largest online cannabis coupon code directory.
---
Disclosure: I received these products gratis so that I could try them and then share my honest opinion with the SOC community. I am employed by Save on Cannabis to write honest reviews and provided a flat rate payment for the writing of the review. SOC may receive recurring affiliate payments for purchases made based on this content.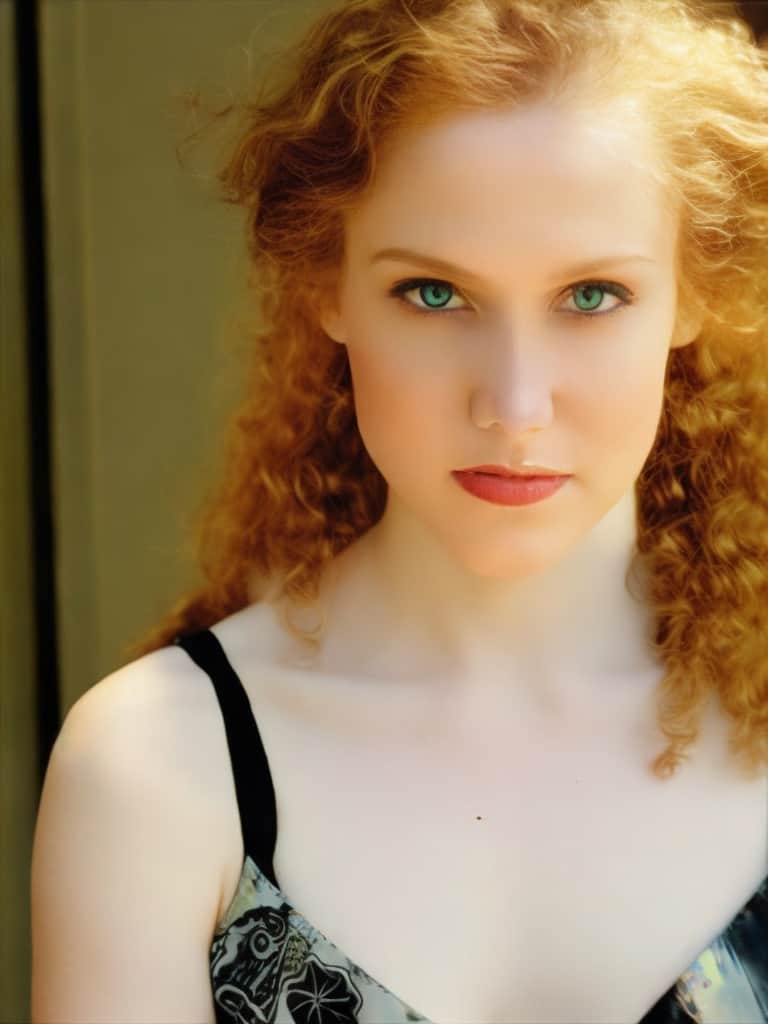 A medicinal cannabis user, utilizing the power of the plant to ease the pains and stresses from long standing conditions that other over the counter or prescriptions could not fix or weren't a natural option like cannabis.  Also, has a background in working directly in the cannabis industry in California within various dispensaries.
Save on American Hemp Oil
Read our hands on review of the Davinci MIQRO cannabis dry herb vaporizer! See photos and see how it tested in our research. Also save money with coupons.
In our BioCBD+ review of their capsules we put them to the test. See if they are worth your money, also get coupons.
In this TryTheCBD review OG Kush CBD vape cartridge for her body pains & anxiety, see if it did the trick. Read real world experience.