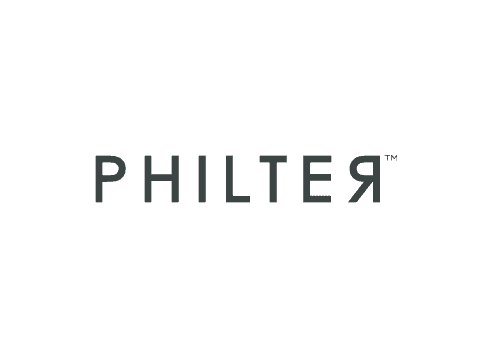 Philter Labs Coupons
Shipped to You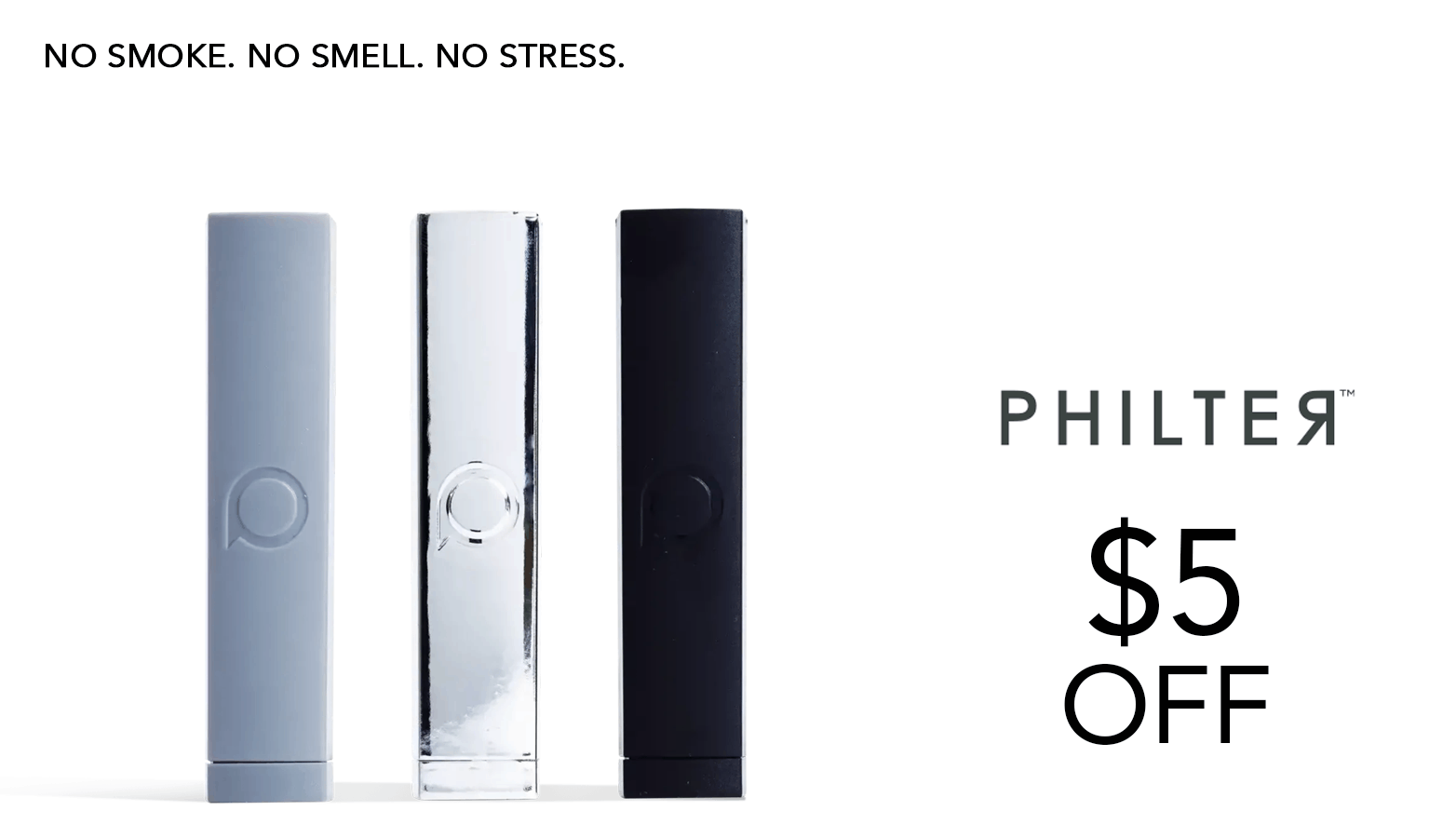 $5 off $35 Philter Labs coupon on the most portable and affordable handheld filter on the market!
Shipped to You
Looking to minimize smoke smells and second hand smoke? We try out the Philter Labs Smoke Filter in this new review and see if it does the job.
Philter Labs Coupon Codes

---
WORKS WITH:
CANNABIS
CBD
NICOTINE
BREATHE EASY. PHILTER HAS YOUR BACK.
---
EXHALE WITH PURPOSE
We know your type: the tech savvy, environmentally friendly, socially responsible friend of the group. We get it, vaping is your thing, but you also care about your surroundings. That's where PHILTER comes in. It's slim. It's sophisticated. It empowers you to get rid of undeserved stigma all while proactively making a statement to protect those around you by 'philtering' your secondhand smoke. You go, you!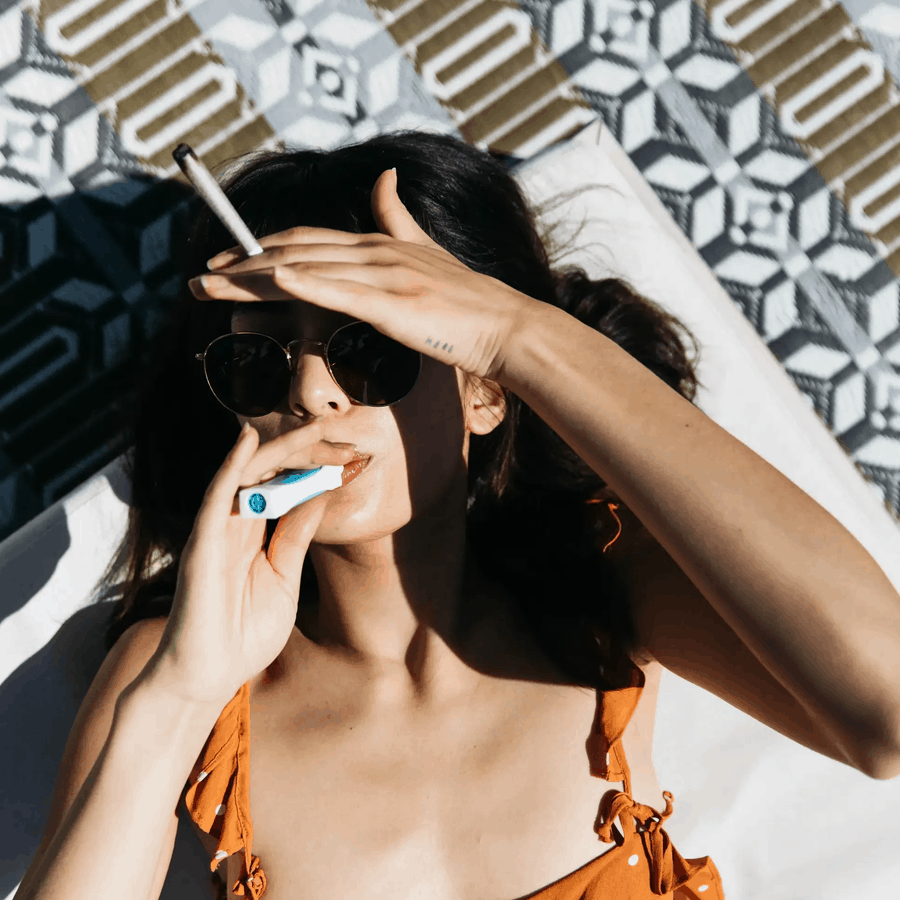 ---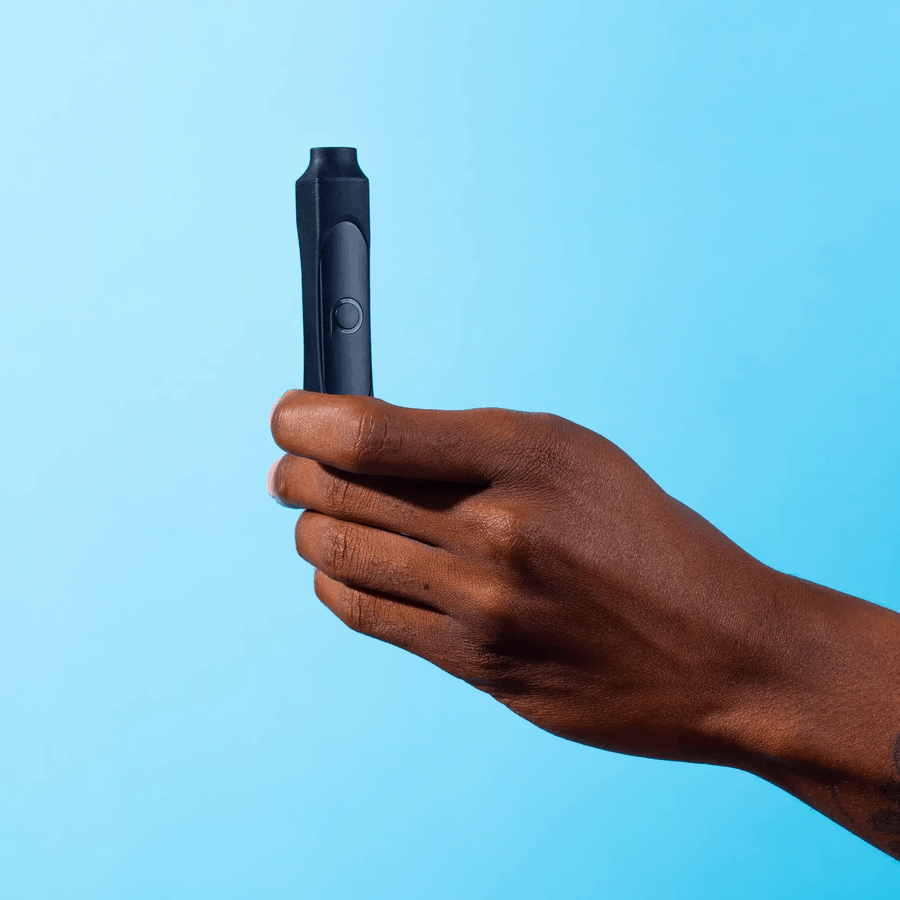 SIZE MATTERS
Especially when it comes to personal filtration solutions! In this case, small and portable is by far, the most desirable. At less than 4" tall and only a ½" wide, our POCKET was designed for you, the modern-day smoker. The good news is that it's perfectly acceptable to whip one out ( we mean the POCKET! ) to responsibly enjoy your lifestyle in any type of personal or social setting.
---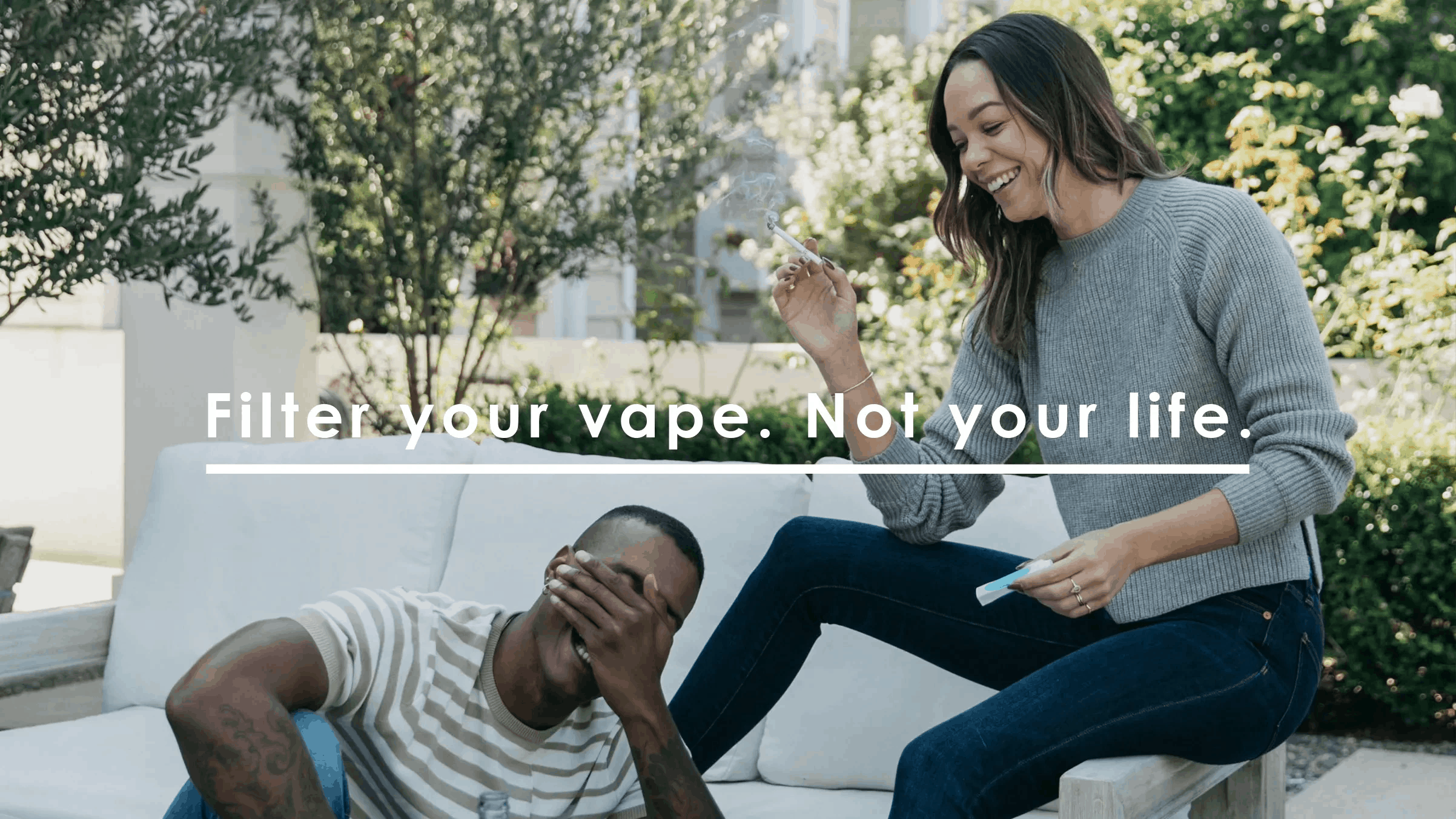 ---

---
PHILTER is on a mission to be a catalyst for social change.
Imagine a society where people are respected for their personal choices, and vapers and non-vapers can co-exist in peace.
It's possible with PHILTER – small product, BIG impact.
Protect personal rights, contribute to cleaner air and create a polite society…all without sacrificing your lifestyle.
#jointhemovement
SCIENCE ELIMINATING STIGMA
The PHLIP is the 1st and only personal filtration accessory that attaches to your favorite vaporizer for a cloud-free experience. How'd we do it? SCIENCE. And a whole lot of engineering prowess to be able to make a filter this small yet this powerful. Secondhand smoke and its underlying stigma don't stand a chance!
---
PHILTER YOUR VAPE, NOT YOUR PERSONALITY!
Our customers are truly unique so we made PHILTERS to match! Choose from nine exciting colors to customize your favorite PHILTER product, either the POCKET or the PHLIP. Make the ultimate social statement by choosing clean air for you, your loved ones and your favorite furry friends.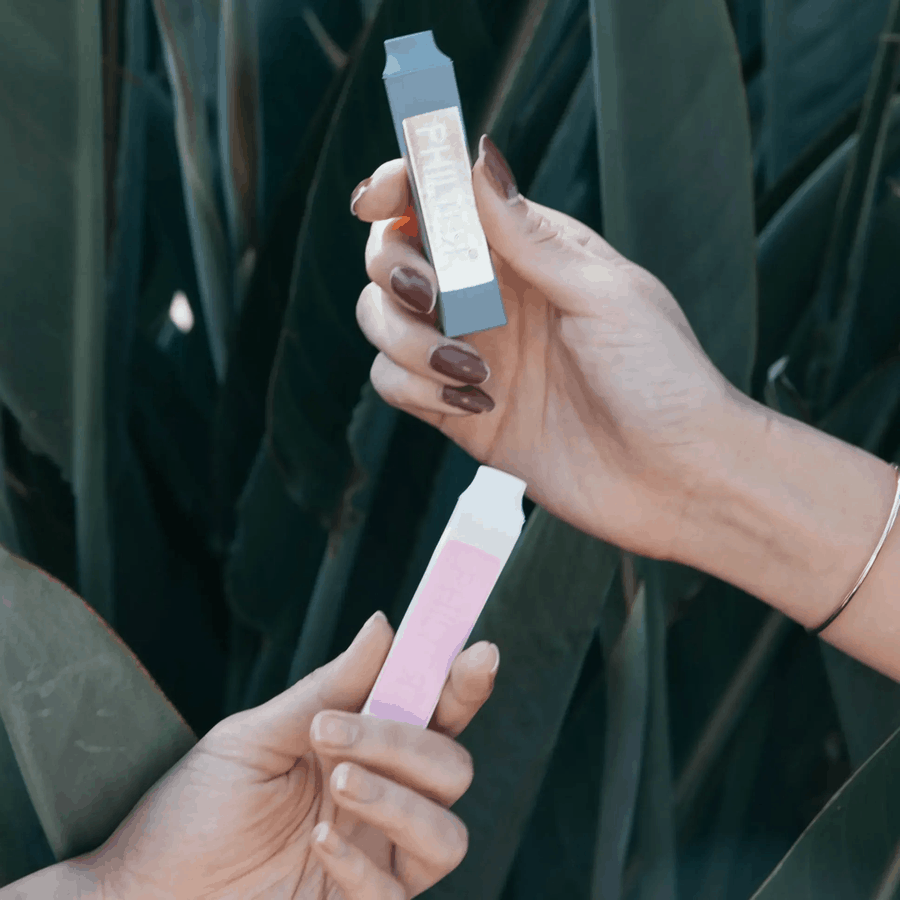 ---
LESS WASTE, LESS COST
Now with the option to replace your old PHILTER cartridge rather than throwing away the whole unit, you're not only contributing to cleaner air but also an environmentally friendly and cost-effective way to eliminate your emissions. Each PHILTER is good for up to 150 exhales; about 450 times you can feel proud about your decision.
---
---
Save money now with Philter Labs coupon codes!
---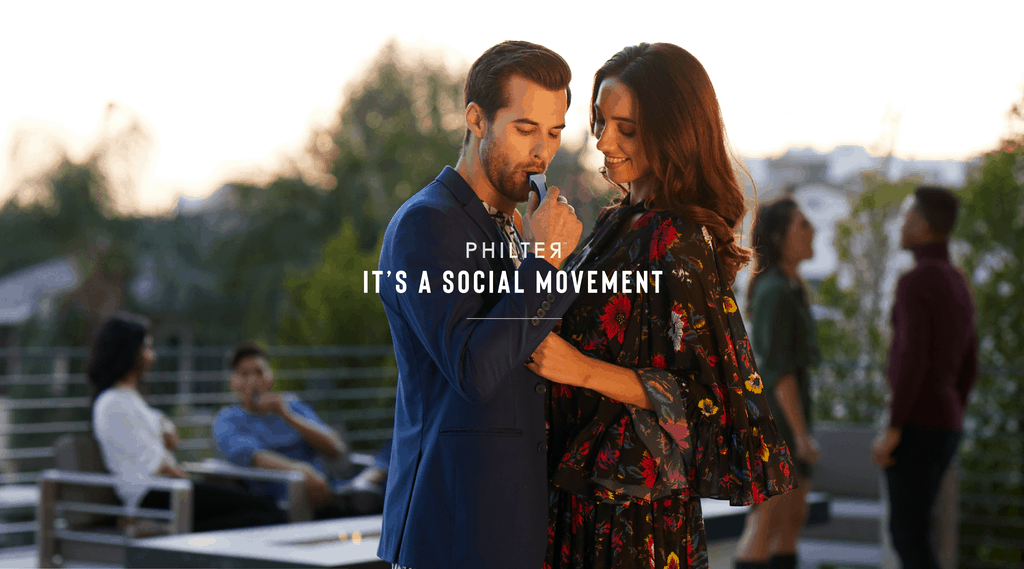 ---
MEET PHILTER LABS
Some of us vape, others of us don't.
But collectively, our team has been dedicated for over twenty years to solving major medical problems, identifying consumer-centric solutions for common issues and helping re-frame popular associations behind controversial human behaviors.
We believe in personal rights as much as we believe in clean air and a polite society.
Our goal is to present PHILTER as a catalyst to social change. PHILTER represents the understanding of the needs and personal rights behind your choice to vape combined with creating universally acceptable vaping behaviors that respect the rights of those who don't vape.
It's so much more than a personal air filter.
PHILTER is an opportunity to build a bridge between vapers and non-vapers.
And that is something to celebrate.
---
WELCOME TO THE PHILTER MOVEMENT.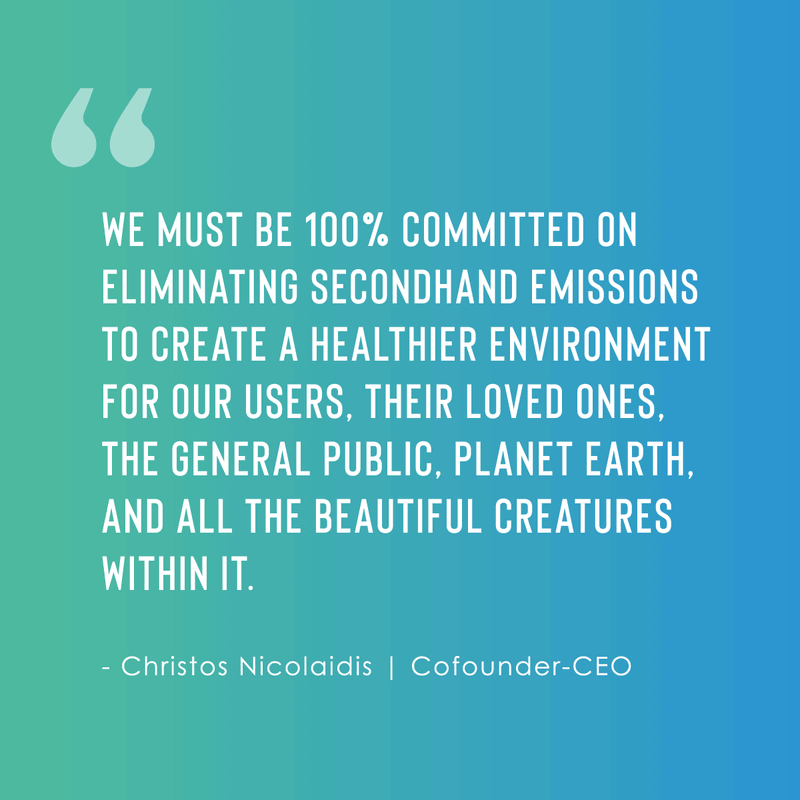 OUR VISION
At Philter Labs, we are addressing an issue that affects millions worldwide in that of secondhand vapor and smoke.
We are using aerodynamic principals and engineering innovation to preserve the rights of those who choose to smoke or vape. Our team believes it's your choice whether to vape or smoke but that this personal decision should not impact those around you, whether they are friends, family or complete strangers.
Forward thinking, the solutions we currently offer are just the beginning of a collection of goods that we hope will collectively make an impact for both users and non-users. This begins with allowing those who vape or smoke to do so with dignity and less judgement while respecting the rights of those who don't. As more users choose to PHILTER, this leads to cleaner air, less social impact of secondhand vapor and quite possibly, a healthy conversation amongst vapers and non-vapers where they discover common ground and belief in mutual respect and personal rights.
---
People who shop Philter Labs also like these stores