CBD Review: Aspen Green Nourishing Body Oil
Sep 9, 2020 | SOC
Aspen Green Nourishing Body Oil
Pros
Smoothes and softens the skin
Amazing ingredients
Easy to use
Great for massage
Cons
Smells like hemp.
A little expensive
ASPEN GREEN NOURISHING BODY OIL
Product Review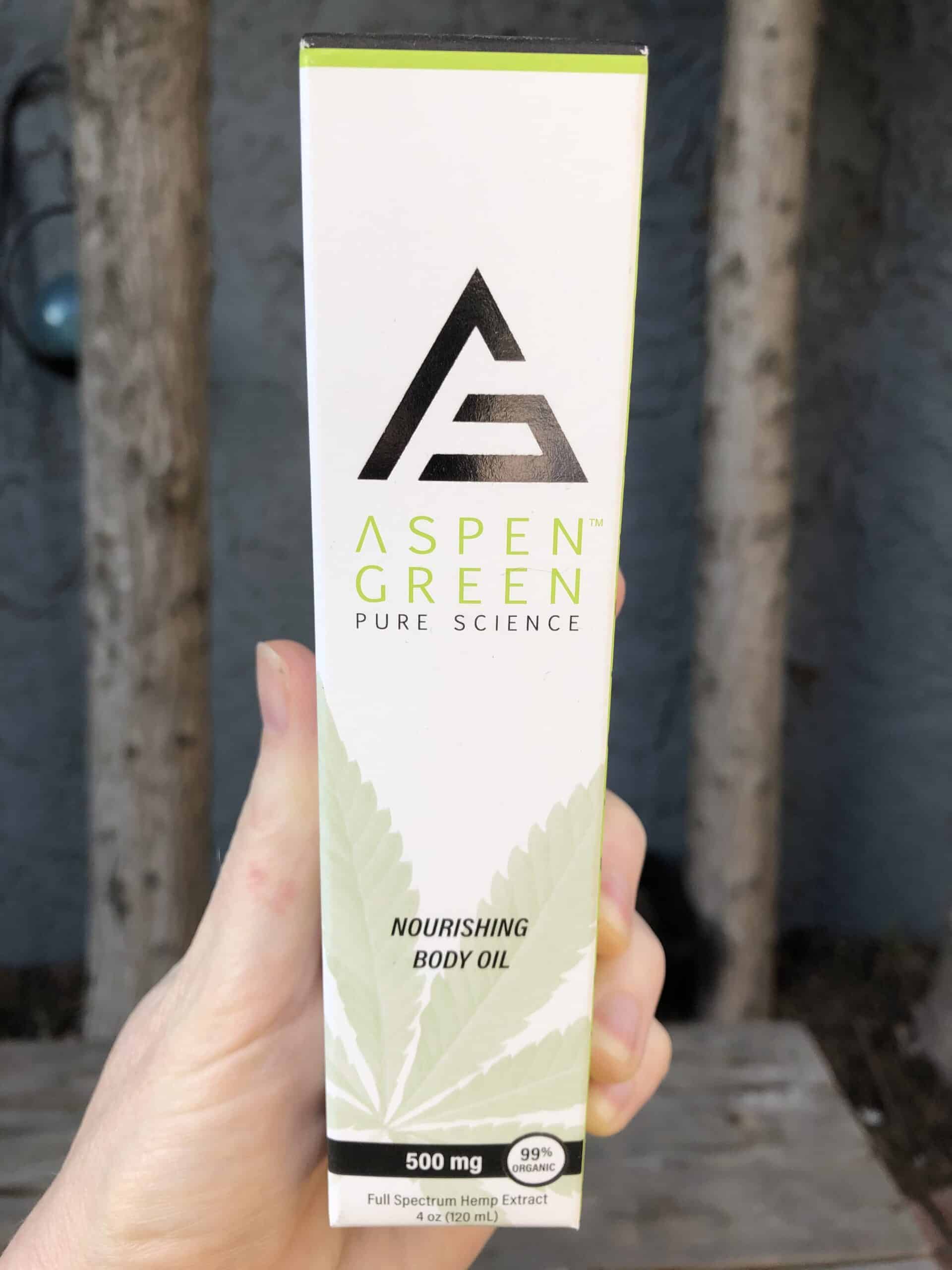 Brand Overview: ASPEN GREEN
Aspen Green uses full-spectrum hemp to create the purest and most potent CBD products on the market. Their products are great for people looking for extra relief from various ailments through natural and non-addictive supplements. Aspen Green was founded on the principles of quality, integrity, and transparency. The company uses organic hemp from the most trustworthy farms in Colorado to ensure that the stuff they put in their products is high-quality from the seeding process to delivery.
Because they use full-spectrum hemp, their products still maintain all the naturally occurring vitamins, minerals, alkaloids, terpenes, and flavanoids for a complete CBD experience.
Products: Full-Spectrum Hemp Oils, Topicals.
Price Range ($-$$$$): $$$
---
About ASPEN GREEN NOURISHING BODY OIL
Aspen Green Nourishing Body Oil combines 500 mg of USDA Certified Organic Full Spectrum Hemp Extract with MCT oil, evening primrose, jojoba, terpenes, and other amazing ingredients to help keep your skin smooth and soft. This stuff is great for all types of skin and makes a great massage oil. You can use this product as needed for a relaxing massage, or add it to your bath. It will nourish your skin and leave it soft and supple.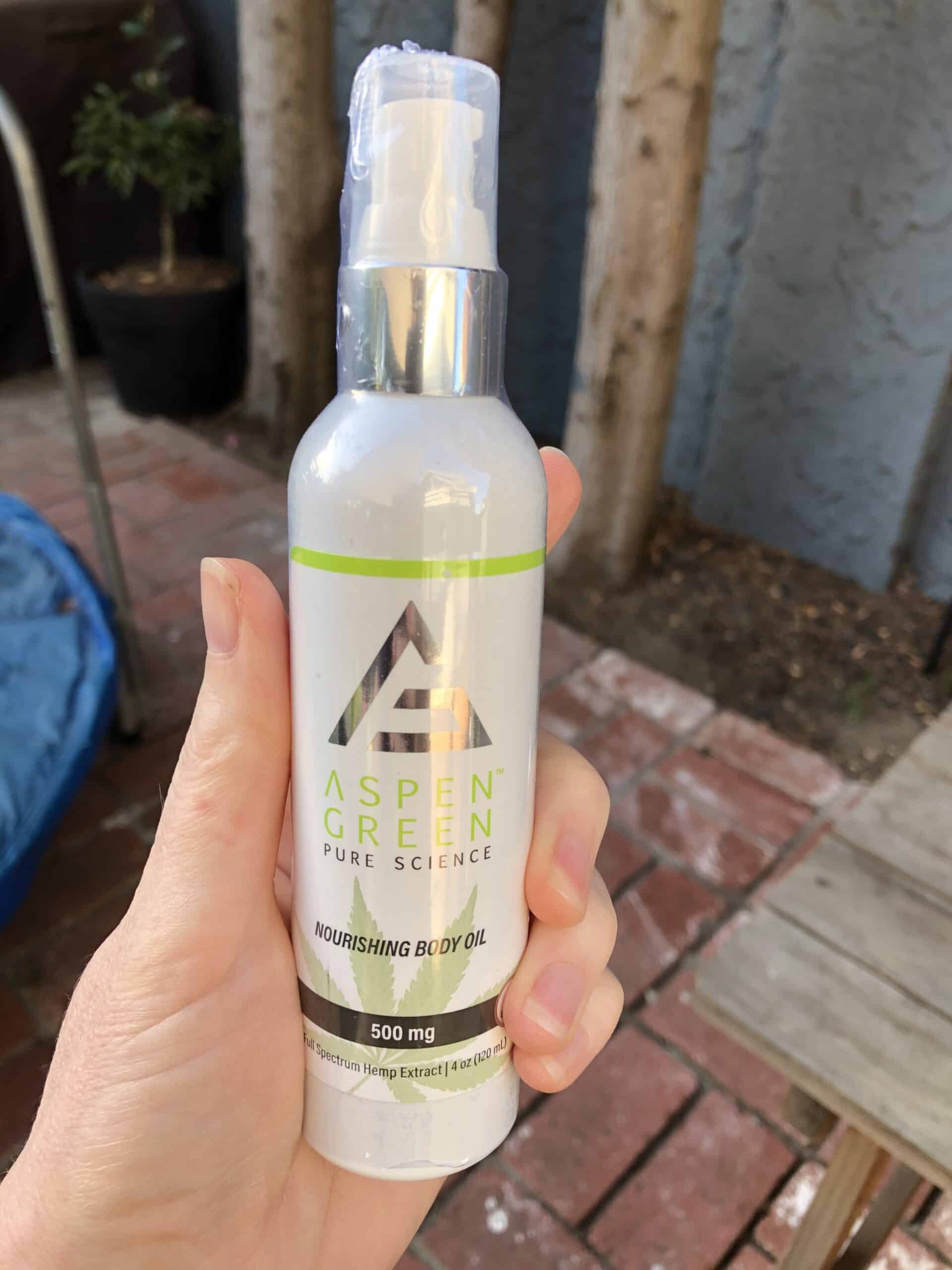 Aspen Green's body oil is not meant to be eaten or smoked, so only use it on your skin. This product has been lab-tested for purity so you can rest assured it contains zero toxins or chemicals.
---
ASPEN GREEN NOURISHING BODY OIL Specifications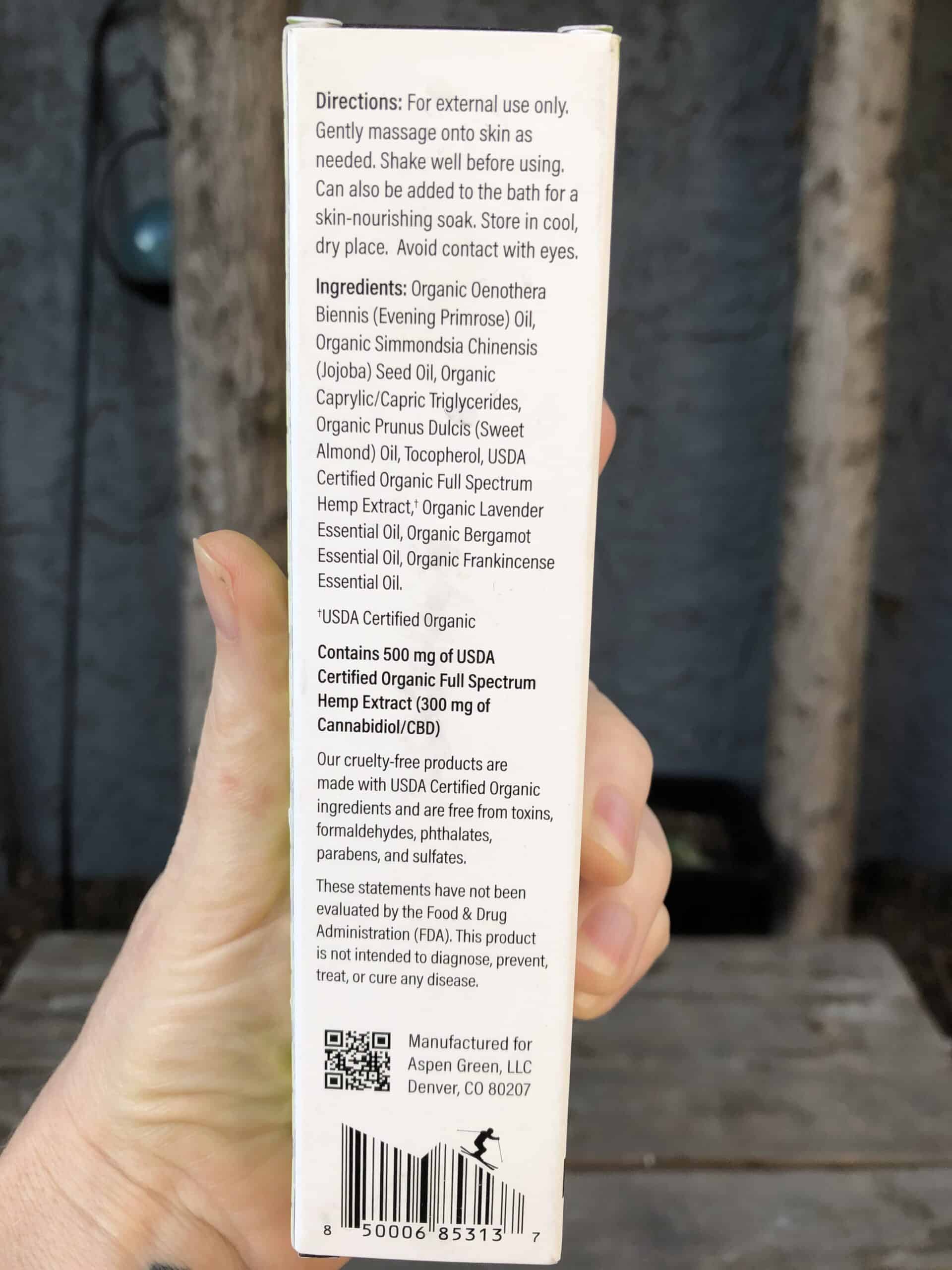 500 mg Full Spectrum Hemp Extract (300 mg CBD)
4 oz (120 ml)
Contains less than 0.3% THC
99% organic
Ingredients:Organic Oenothera Biennis (Evening Primrose) Oil, Organic Simmondsia Chinensis (Jojoba) Seed Oil, Organic Caprylic/Capric Triglycerides, Organic Prunus Dulcis (Sweet Almond) Oil, Tocopherol, USDA Certified Organic Full Spectrum Hemp Extract, Organic Lavender Essential Oil, Organic Bergamot Essential Oil, Organic Frankincense Essential Oil.
---
How We Tested the ASPEN GREEN NOURISHING BODY OIL
My skin is super dry. It's so dry, I can hardly wear make-up because it just clumps on my face. And my hands and feet seem to need constant nourishment. I've never tried a CBD-infused body oil before so I was curious about this product. From everything I've read online, this stuff is supposed to help "soothe, smooth, and soften" the skin. Sounds good to me! I massaged the body oil into my hands and feet every day for a week to see if it would help me nourish my skin.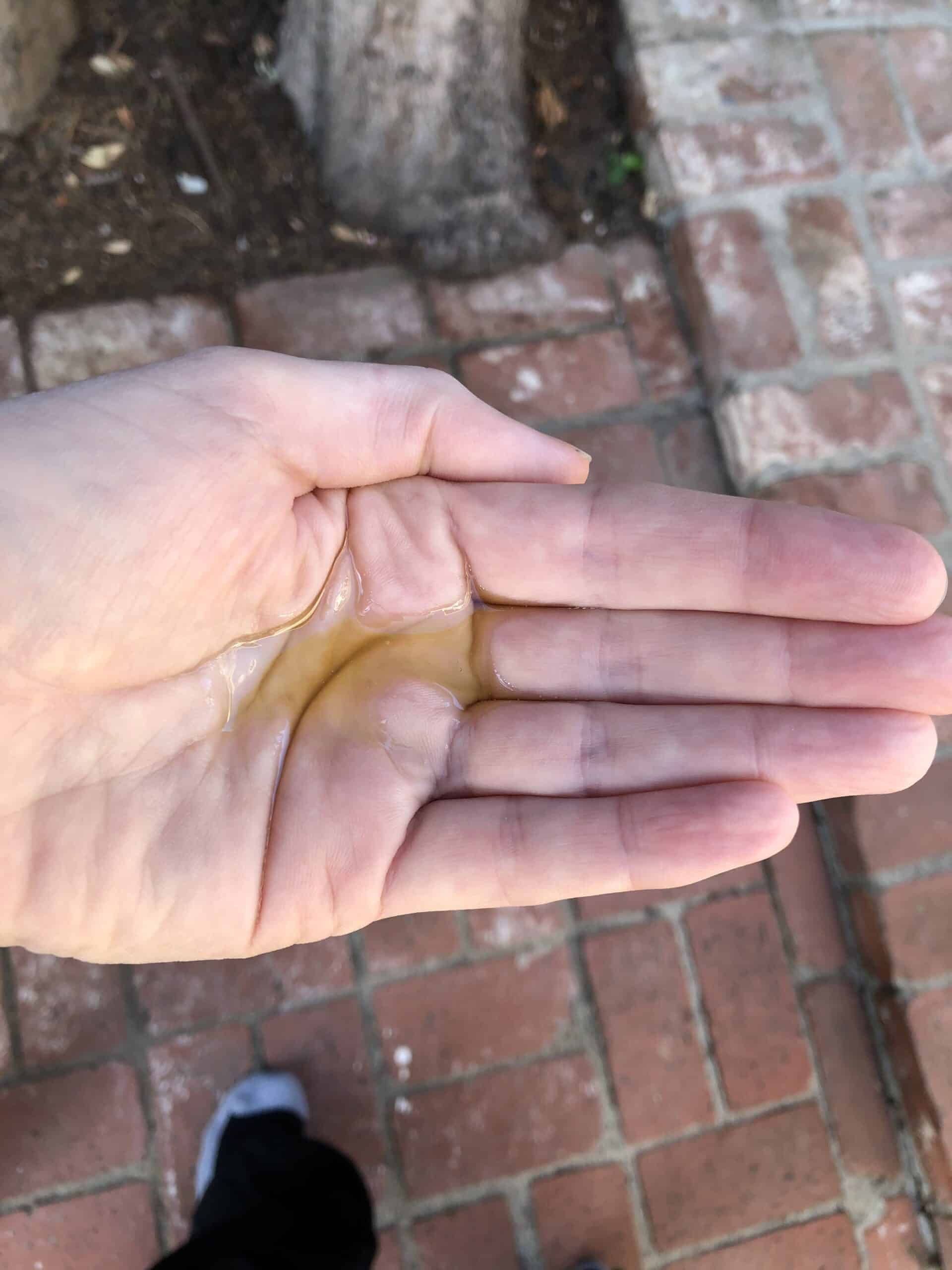 ---
How the ASPEN GREEN NOURISHING BODY OIL Worked for Me
This body oil blended easily and felt amazing as I massaged it onto my hands and feet. The mix of oils made my dehydrated skin feel moisturized and soft. It's great for massage because it doesn't just absorb into your skin immediately, giving you time to work and knead your muscles and joints. I even gave my sore leg muscles a massage after a particularly difficult physical therapy session. Despite the product's effectiveness, I don't think I will be using this product again. It smells strongly of hemp, which I don't find pleasant. If I needed to leave the house, I felt compelled to shower lest people smell me.
---
Useful and Unique Things to Know About ASPEN GREEN NOURISHING BODY OIL
There are so many amazing ingredients in this product that help your skin including a variety of essential oils. Organic lavender essential oil can heal acne and fight bacteria. That's why you find it in so many natural cleaning products! Organic bergamot essential oil fights bacteria and inflammation. Organic frankincense essential oil can fight all those pesky signs of aging. Maybe I should use this stuff on my face! If you do, however, be careful not to get any in your eyes.
---
ASPEN GREEN NOURISHING BODY OILRatings
In the next sections gradings from 0-100 on our review, these grades add up to give the product's overall score.
PRESENTATION • 100
Informative.
RELIABILITY • 100
Smoothes and softens.
QUALITY • 100
Natural ingredients.
FLAVOR / SMELL / or EASE OF USE • 60
Smells like hemp.
VALUE • 95
A little expensive but not too bad.
---
ASPEN GREEN NOURISHING BODY OIL Stacks Up Against the Competition
While I loved how the Aspen Green Nourishing Body Oil replenished and soothed my dry skin, I didn't care for the smell at all. While that might not bother other people, I prefer topicals that don't smell like hemp. In order to be competitive with other topicals, Aspen Green might want to add more natural scents to the product in order to hide the smell of hemp.
---
Saving Money with Our Verified ASPEN GREEN NOURISHING BODY OIL Coupons
Save money by using our verified CBD Topicals here at Save On Cannabis the World's largest online cannabis coupon code directory.
---
Disclosure: I received these products gratis so that I could try them and then share my honest opinion with the SOC community. I am employed by Save on Cannabis to write honest reviews and provided a flat rate payment for the writing of the review. SOC may receive recurring affiliate payments for purchases made based on this content.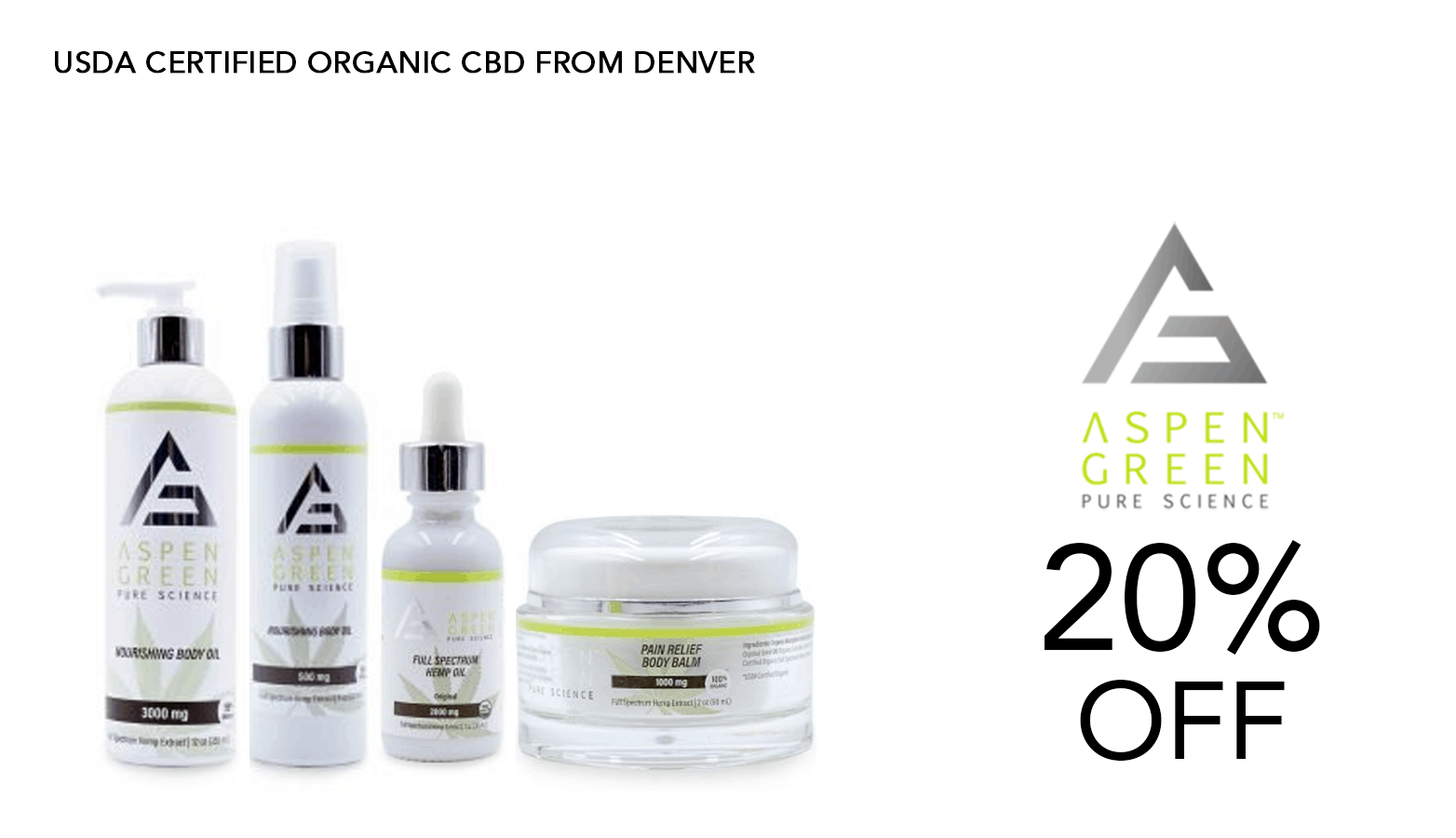 20% OFF site-wide Aspen Green coupon! All users. (Not valid on bulk products or bundles)
Berkeley Gold review of the precise CBD doses in dissolvable tablets. Find out if the tablets (900mg package) do the trick to ease our days.
We tested the All Natural Way 1000mg CBD tincture, see how it worked for our expert. Used in real world pains, find out if the tincture is worth your money.
We all have the days we just feel like aren't chill, can the Sunday Scaries Gummies bring back the chill and make the days easier?