CBD Review: American Hemp Oil 750mg CBD Oil Gel Caps
May 27, 2019 | Romy
American Hemp Oil: 750mg CBD Oil Gel Caps x 1
Pros
Relieves depression
Helps with focus
Easy to use
All-natural
Lab-tested and third party certified
AMERICAN HEMP OIL
Product Review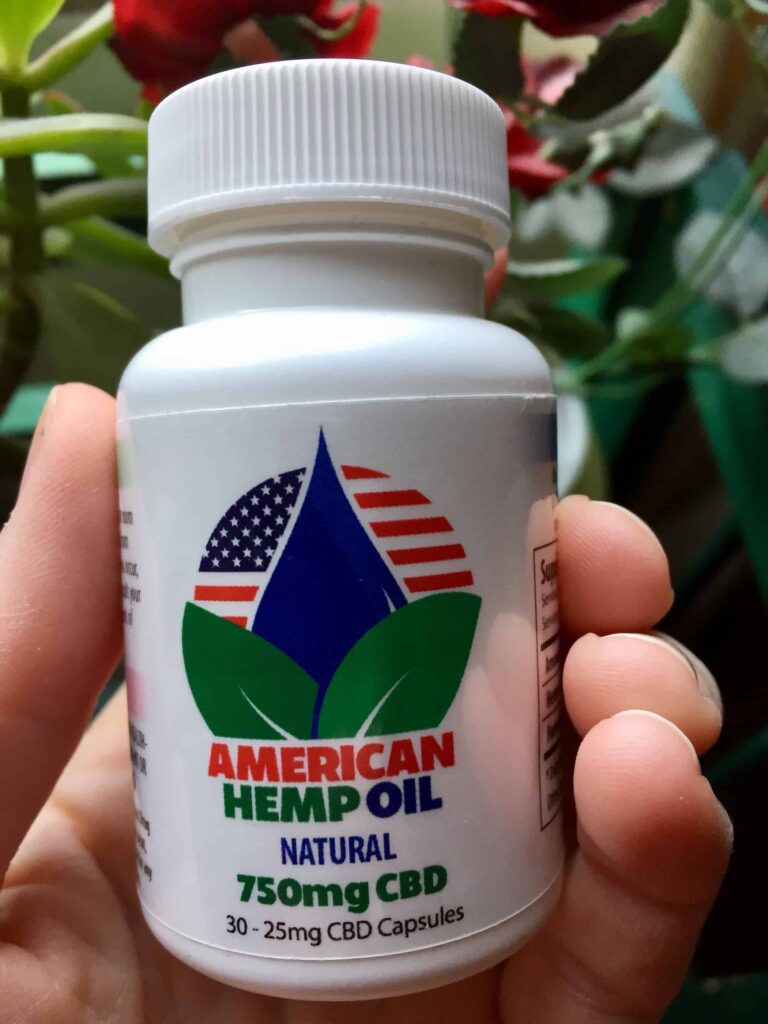 Price Range ($-$$$$): $$$-$$$$
Brand Overview: AMERICAN HEMP OIL
American Hemp Oil creates CBD products for whatever ails you. The company is committed to providing consumers with honest and researched information about CBD use, as well as high-quality capsules, oils, and creams. Should you have any questions about their products, American Hemp Oil guarantees helpful customer service. Just give them a call, or shoot them an email, and someone will be happy to answer, at no extra charge. Since their sole focus is Cannabidiol, also known as CBD, they're experts in what they do and can vouch for their products through intensive research; offering various resources like articles, blogs, and seminars.
Products: CBD Oil, CBD Oil Gel Caps, CBD Pain Relief Cream, CBD Oil for Pets
---
About the AMERICAN HEMP OIL 750 MG CBD OIL GEL CAPS
These oil gel caps contain 25 mg of CBD per pill, giving you a 30-day daily supplement. This product contains no THC, so it won't get you high or make you fail a urine test, while still offering the health benefits of the cannabis plant. The gel caps have been third-party lab tested to ensure quality. You can take 1 or 2 of these gel caps per day, or just take them as needed. For those new to CBD, start with 1 and work your way up. The effects will be felt 10-15 minutes after taking them. The website states that these gel caps have a citrus, lemon, pine, sage and woody flavor and aroma, although I've yet to come across a CBD pill that had any flavor or aroma, so I'm curious to see how that plays out. These gel caps are meant to help create euphoria, stimulate focus, and provide relaxation.`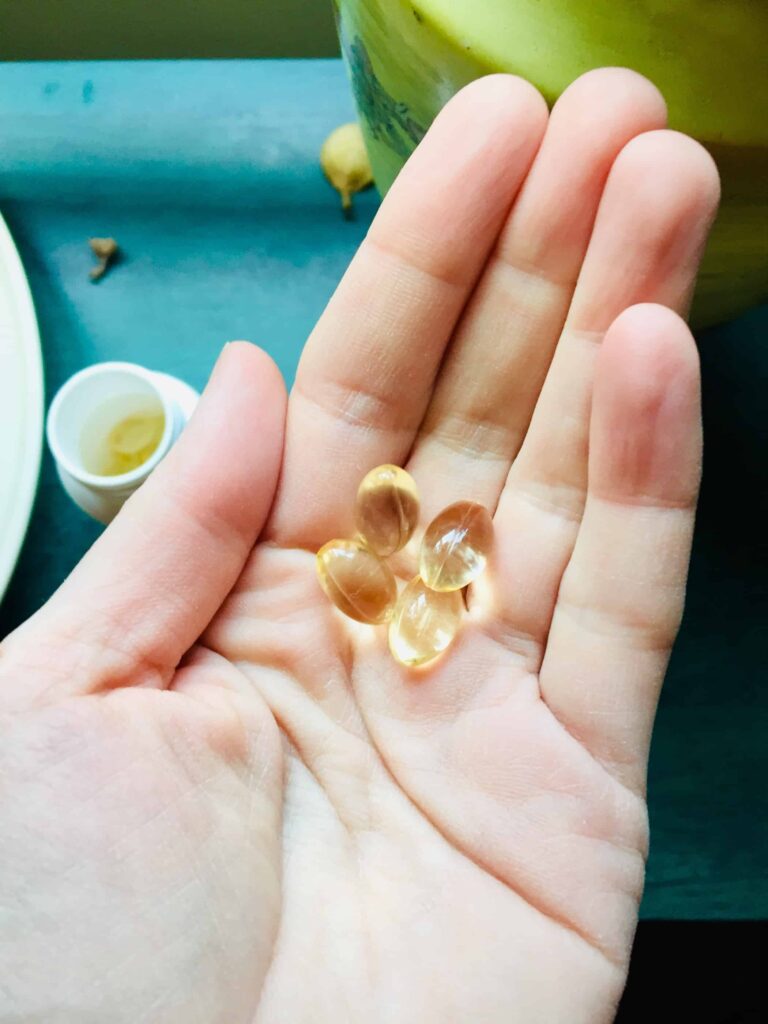 ---
AMERICAN HEMP OIL 750 MG CBD OIL GEL CAPS Specifications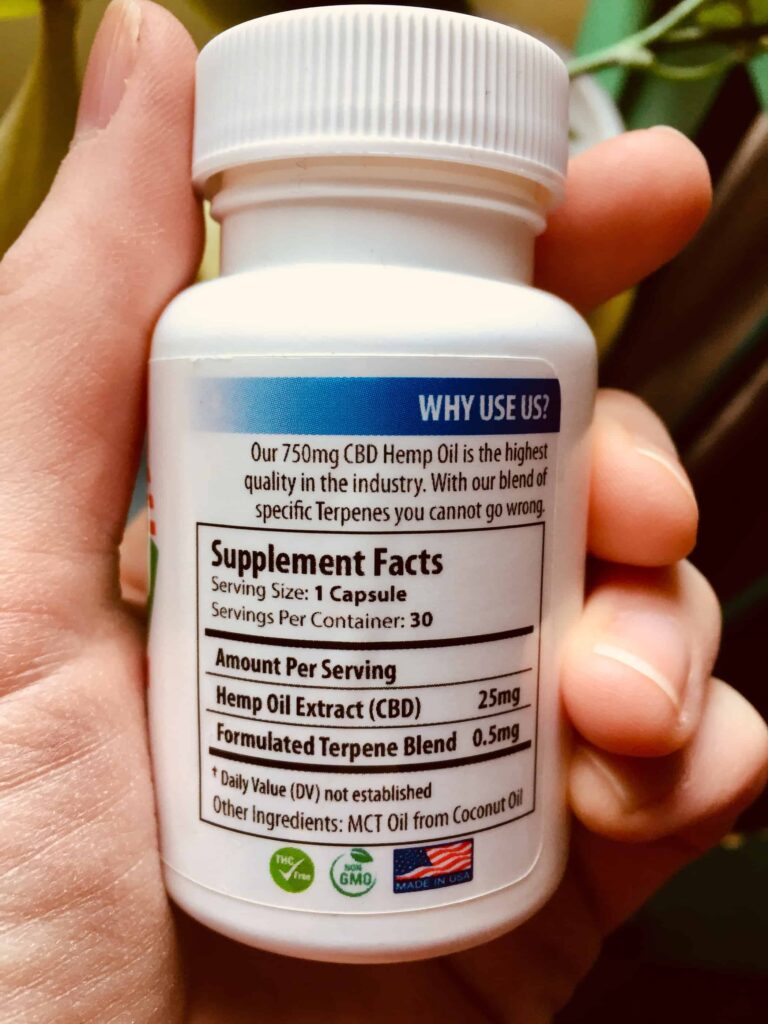 Bullet point breakdown of the specs of the product, this could be hardware technical details or something like cannabinoid/terpene/testing results.
Ingredients: Cannabidiol Hemp Extract, MCT Oil (Medium-Chain Triglycerides) from coconut oil, Full Terpene Blend
750 mg CBD total
30 capsules
25 mg/serving (1 capsule)
Take 1 to 2 CBD Gel Caps per day or as needed.
THC-free
---
How We Tested the AMERICAN HEMP OIL 750 MG CBD OIL GEL CAPS
I woke up this morning feeling blue. I've been recovering from surgery, dealing with the aftermath of being hit by a car, not to mention pre-existing health issues that keep me in chronic pain. It's a lot. I haven't been able to work a regular job since May of last year, and looking for work I can do from home is mostly non-fruitful. So I woke up overwhelmed this morning. I thought, "Maybe I'll give myself a 'me day' and just stay in bed, watch TV, and not get any work done." But staying in bed all day wasn't going to make me feel any better. Work makes me feel better. Being productive makes me happy. I decided to try these CBD gel capsules because I was intrigued by how fast they say they will work and was hoping for a little respite from my gloom and doom mentality. I took one 25 mg capsule in the morning with my cup of tea and waited for relief to kick in.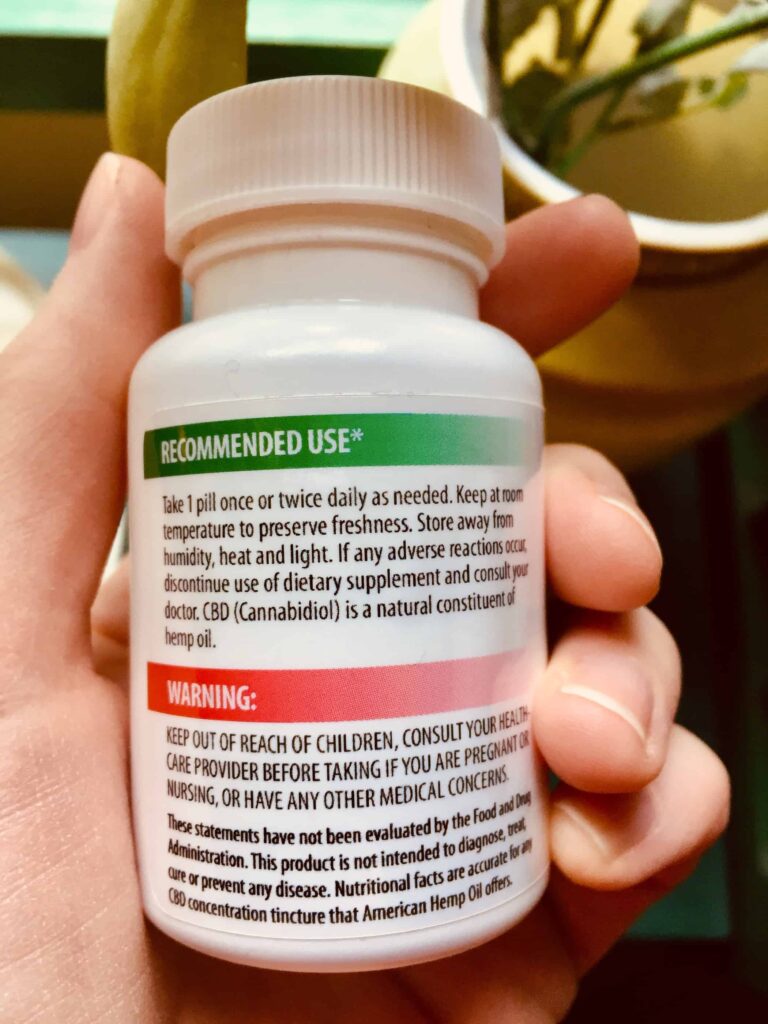 ---
How the AMERICAN HEMP OIL 750 MG CBD OIL GEL CAPS Worked for Me
These gel caps kicked in after about fifteen minutes. Suddenly, I felt warm and fuzzy. My task list seemed less daunting, and I started to work, checking things off my to-do list. It's hard to make decisions when I'm depressed, and I get angry when faced with having to make them, but after taking American Hemp's CBD capsule, I felt a sense of calm and focus. My aggression seemed to fade away. I was surprised at how quick and effective these gel caps were. For me, gel caps have been my least favorite way to take CBD because often, I don't feel a thing. But American Hemp Oil has made me a believer in this product. I look forward to trying everything else they have to offer!
Useful and Unique Things to Know About AMERICAN HEMP OIL 750 MG CBD OIL GEL CAPS
I always respect a company with a return policy. It tells me they have confidence in their product. American Hemp Oil offers a 90-day, no questions asked, money back guarantee. As a consumer, I know there's no risk whatsoever in shelling out the cash to try their products. And after giving one of these capsules a shot, I can see why they have so much confidence.
AMERICAN HEMP OIL 750 MG CBD OIL GEL CAPS Ratings
In the next sections gradings from 0-100 on our review, these grades add up to give the product's overall score.
PRESENTATION • 100
Simple packaging; informative
RELIABILITY • 100
Works as advertised!
QUALITY • 100
All-natural ingredients
FLAVOR / SMELL / or EASE OF USE • 100
Easy to use. (I don't really understand why it's advertised as having a smell and flavor since it has none, but no matter, gel capsules aren't supposed to.)
VALUE • 95
Somewhat expensive
---
How the AMERICAN HEMP OIL 750 MG CBD OIL GEL CAPS Stacks Up Against the Competition
American Hemp Oil gel caps are far and away my favorite capsules I've tried to date. They worked so fast! I normally prefer to take my CBD via vaping because the effects are instantaneous, but these gel caps might be my new favorite because they're better for my lungs. While these gel caps are expensive, they're on sale as of writing this article and compared with similar products I've tried, this one beats them in cost.
Saving Money With American Hemp Oil Coupons
Save money on all CBD Capsules here at Save On Cannabis the World's largest online cannabis coupon code directory.
---
Disclosure: I received these products gratis so that I could try them and then share my honest opinion with the SOC community. I am employed by Save on Cannabis to write honest reviews and provided a flat rate payment for the writing of the review. SOC may receive recurring affiliate payments for purchases made based on this content.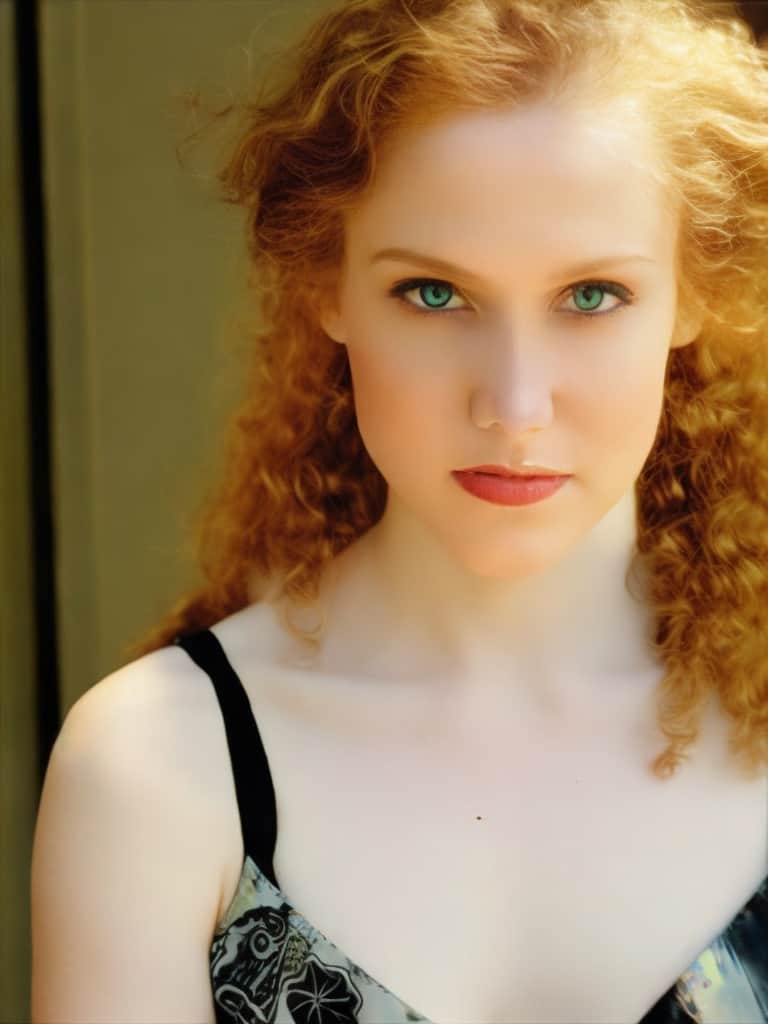 A medicinal cannabis user, utilizing the power of the plant to ease the pains and stresses from long standing conditions that other over the counter or prescriptions could not fix or weren't a natural option like cannabis.  Also, has a background in working directly in the cannabis industry in California within various dispensaries.
Save on American Hemp Oil
We test another REAKIRO CBD product to see how it worked for our reviewer. See how this vegan CBD product helped anxiety and offer calm.
Read our expert Green Road's Review of their Muscle & Joint Relief CBD cream! Our reviewer tested it so you can see if it's worth your money.
Our body has pains, we want help. Let's see if the 43 CBD Solutions CBD Salve 300mg does the trick. Our reviewer puts it to the test.