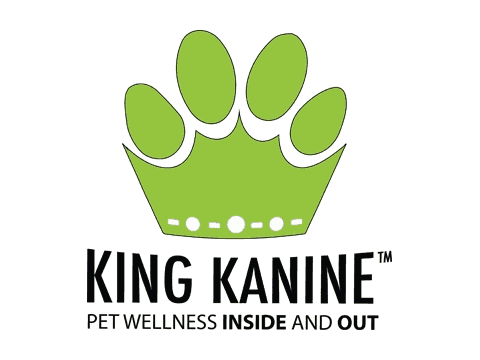 Our reviewer got hold of some tasty CBD pet treats to give her Golden Retreiver, see how they helped her cope with anxiety in this King Calm Crunch review.
We tested King Kanine - King Kalm CBD Pet Oil on our pets so you know if you should use it on your best furry friends. Read this expert King Kanine review.
Read our hands on review of the King Kanine King Kalm Balm CBD pet salve. We tested it and give you a rundown if it is worth buying, also get coupons.
Save Money, King Kanine Coupon Code




King Kalm CBD
KING KALM™ CBD is made from the highest quality naturally occurring Phytocannabinoid rich (PCR) broad spectrum oil.  It's suspended in the highly beneficial omega-3 rich krill oil (Super Food).  The Essential Fatty Acids (EFA) in krill oil are known to be an efficient catalyst for delivering CBD to the body.  Increased omega-3 consumption has been linked to upregulation of CB1 and CB2 receptors, as well as increased levels of endocannabinoid synthesis enzymes.
Our broad spectrum cannabinoids and terpenes create an entourage effect which studies have shown provide an even greater therapeutic effect than CBD isolate.  CO2 Extraction is the process in which we extract the CBD from the hemp plant at a low temperature, under high pressure.  This allow us to capture CO2 in a liquid state and efficiently draw the CBD and terpenes from the plant material.  Comes in a 30ml bottle with 1 oral syringe for easy application in your pets mouth.
Suggested uses for King Kalm™ CBD:
Can reduce anxiety (Separation, T-storms, Car Travel, Etc.).
Great antioxidant for general overall wellness.
Can cause an increase in energy.
Assists in decreasing chronic pain due to inflammation or arthritis.
May reduce the amount of seizures.
Suggested dose – administer once daily
Ingredients – Naturally Occurring Broad Spectrum Cannabidiol (CBD), Gold Standard Krill Oil, Pharmaceutical Grade Lavender (Consult with your Vet prior to use)
King Kalm Crunch
King Kalm™ Crunch is our exciting new PCR (Phytocannabinoid Rich) Cookie. This All Natural recipe is made with organic ingredients and formulated by our Licensed Holistic Physician and Nutritionist. Each vitamin and Omega-3 rich cookie is slowly baked at a low temperature then dehydrated to maintain its nutritional value.  It is an excellent source of macro/micronutrients and anti-oxidant benefits.  Use daily as part of an overall health and wellness program. There are approximately 20-25 treats in each bag.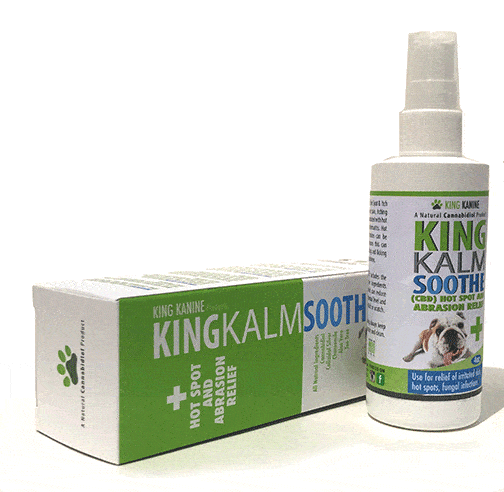 King Kalm Soothe
Hot Spot & Itch Spray helps reduce pain, itching and inflammation associated with hot spots or acute moist dermatitis. Hot spots or dermal abrasions can be caused by several reasons this can lead to a dog scratching and licking and causing further problems.
KING KALM™ SOOTHE: Includes the very powerful active ingredients Cannabidiol (CBD) which can reduce inflammation at the dermal level as well as reduce the urge to lick or scratch.
KING KALM™ SOOTHE is perfect for dogs with skin irritations, dermal fungus, cuts, scrapes or itchy dry skin. Contains ingredients that can help reduce chance of infection.
Ingredients: Broad Spectrum Cannabidiol (CBD), Chamomile, Colloidal Silver, Aloe Vera, Tea Tree Oil (Natural Mosquito Repellent) with Natural and Essential oils and no chemicals or hazardous ingredients. Safe if ingested. New Wt. 4oz.
King Komb
Say goodbye to all that fur!  The ALL NEW Self-Cleaning Retraction Action KING KOMB™ is the Ultimate Grooming and De-Shedding tool for medium to large sized dogs and horses. It's as easy as Komb, Retract & Klean.
51 perfectly sized rubberized bristles to remove allergy triggering dander.  Helps keep your pets coat silky smooth.
Self Cleaning retractable shedding edges
Ergonomic design makes de-shedding comfortable and easy
Helps reduce shedding and allergenic dander
Facilitates the removal of loose hair from the top coat and undercoat
Rubber bristles excellent for massage & dermal stimulation for a healthy coat
Use for shampooing or massaging in essential or topical oils
Designed by pet passionate dog owners
Does not cut your pets fur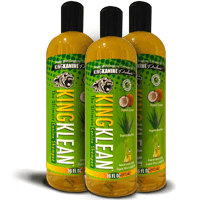 King Klean Kanine Shampoo
All Natural & Organic canine de-shedding shampoo KING KLEAN is specially formulated for man's best friend. After extensive research and development, King Kanine has created the perfect all natural hypo-allergenic, eco-friendly, non-toxic, organic to USDA standards shampoo.
Only 6 natural ingredients – Coconut oil, Olive oil, Jojoba oil, Rosemary oil, Lemongrass and Organic Aloe Vera.
This delicate formula was created to rinse off easily and will leave your dog not only smelling amazing but also super soft.
King Kalm Balm
All Natural Dog Paw Balm "KING KALM™BALM" with PhytoCannabinoid Rich CBD Oil, Natural Beeswax, Coconut Oil and Manuka Honey.
Ice & Snow, Rugged Terrain as well as Hot & Dry surfaces are all brutal on your pets paws.
King Kalm Balm is the solution!
KING KALM™ BALM made with NATURAL and ORGANIC Ingredients.
Broad Spectrum Cannabidiol Oil which is proven to be a great anti-oxidant and will aid in reducing any dermal inflammation.
All-Natural Beeswax, this ingredient is great for keeping moisture away from the skin in wet, rainy and snowy conditions.
Coconut oil will aid in moisturizing dry or chapped paws, noses and elbows.
Manuka Honey protects against damage caused by bacteria. Some honey also stimulates production of special cells that can repair tissue damaged by infection. In addition, honey has an anti-inflammatory action that can quickly reduce pain and inflammation once it is applied. Net Wt. 1.75 oz
Save money with King Kanine coupon codes!
KING KANINE is Giving Back By Working With Amazing Dog Rescue Groups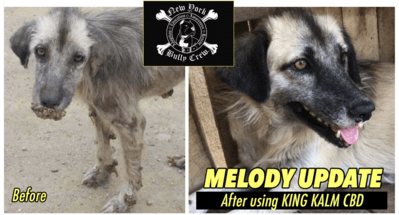 KING KALM CBD working so great on rescue dogs in need.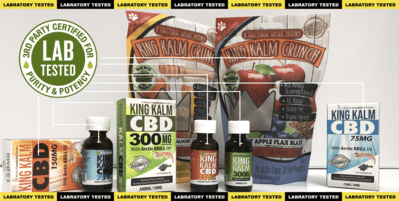 KING KALM CBD has certified ISO Lab full panel testing and has passed with flying colors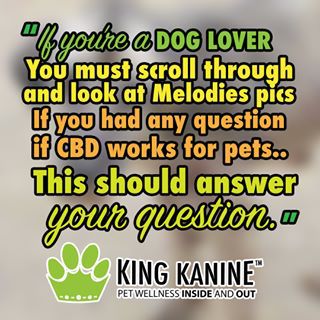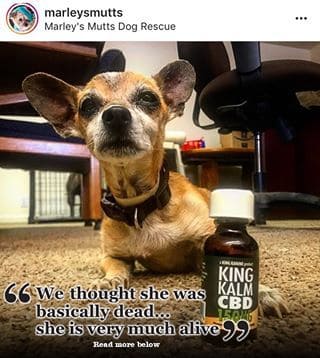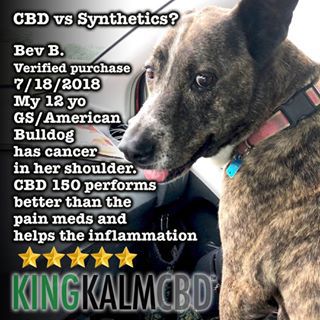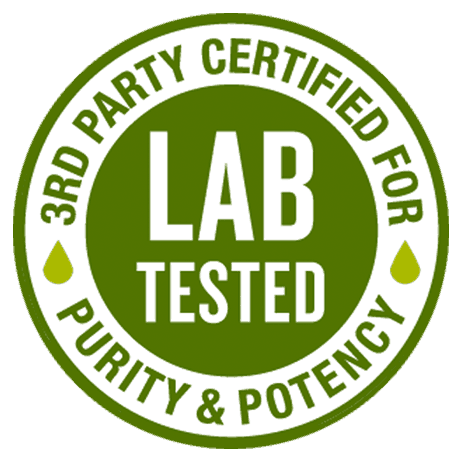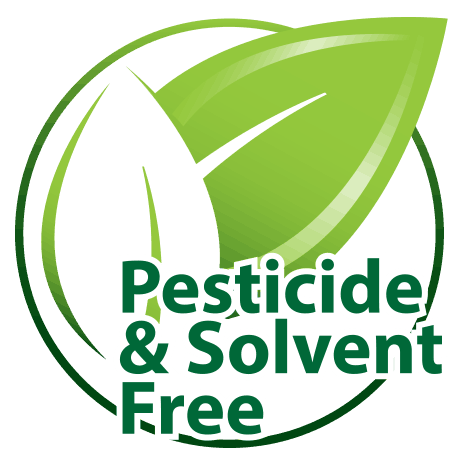 At King Kanine, we come to work every day because we simply adore our pets and know that others love theirs as much as we do. Because of this love and passion, we have dedicated our lives to create innovative products for dogs, cats, and horses that will not only be easier for the pet owner but will revolutionize the alternative treatment of pet ailments. Our pioneering concepts are the basis for originating these products and we will continue to push ourselves to be the trailblazer in the pet industry.
Our company launched its first product, the KING KOMB™, to resolve the massive issue of shedding from our Great Dane Mojo. The KING KOMB™ has evolved into a Self- Cleaning multi-purpose tool. We proudly sell this product in over 41 countries and have continued to expand our wellness line to add organic and natural products that are truly transparent in their ingredients. KING KLEAN, our organic shampoo has only six ingredients that pet owners can trust.
Our CBD rich product line, KING KALM™, is now the forefront for pet alternative treatments and includes oils, sprays and balms. If we can't give it to our own dogs, we won't consider creating it for yours.
Always get the best pricing with King Kanine coupon codes and more at the World's largest online cannabis coupon code directory, Save On Cannabis
Visit King Kanine for more!
People who shop King Kanine also like these stores