CBD Review: 4 Corners Cannabis Salve Review
Oct 13, 2018 | Romy
4 Corners Cannabis Salve
Pros
Effective
High-Quality
Transparent and Informative Company
Bang for Your Buck
Cons
Smell Won't Be for Everyone
Brand Overview: 4 CORNERS CANNABIS
From a small family farm in Durango, Colorado, the 4 Corners Cannabis company not only creates the highest quality CBD dominant products on the market, but they're growers too! By controlling the product from seed to packaging, this company guarantees you're getting the most effective products possible. With decades of experience working with CBD genetics, 4 Corners Cannabis is a leader in the industry, often creating products others try to copy. Their CBD products are 20-100 times more effective than the competition because of their gentle extraction process that is key to not ruining the integrity of the genetics when the hemp is turned into an oil. This company is committed to education about CBD and listening to the needs of customers. All of their products are legal under International Laws and in all 50 US states.
Products: Oral CBD Oil Tinctures – 250, 500, 1000 mg, Avocado Oil CBD Tincture- 1000 mg, CBD Vape Liquid – 250, 500, 1000 mg, CBD Salve – 100 mg, CBD Pedigree Oil for Animals – 250, 500, 1000 mg, 4 Corners Cannabis T-shirts in dark blue and green
Price Range: $$$
About the 4 CORNERS CANNABIS SALVE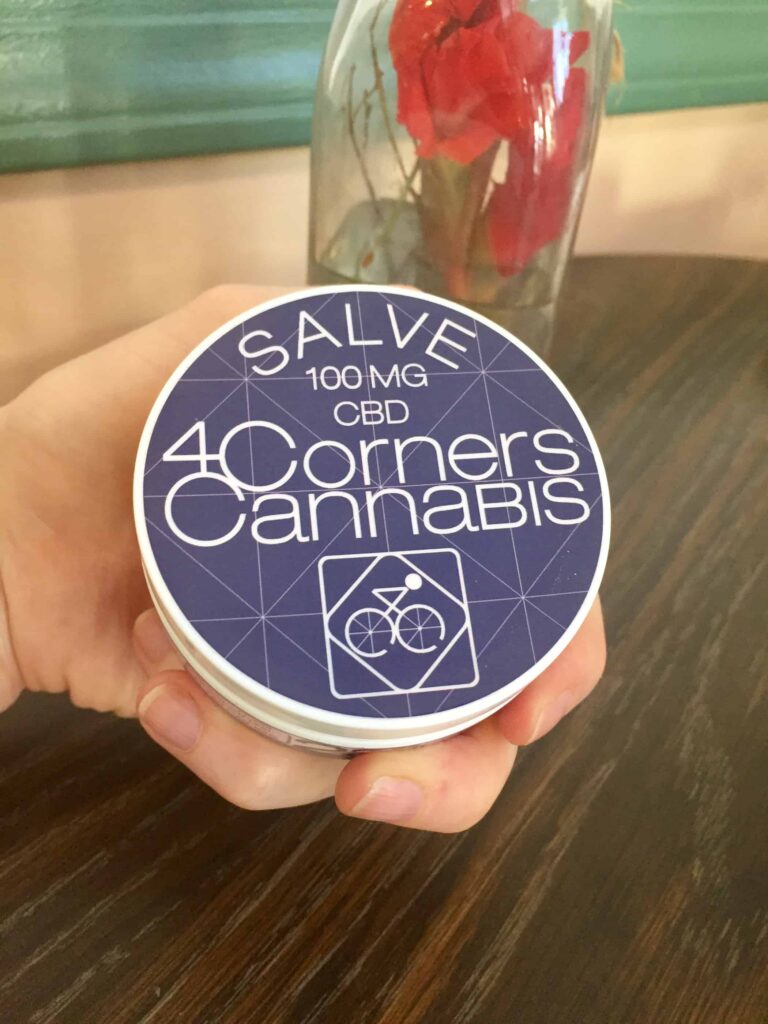 The 4 Corners Cannabis Salve, with 100 mg of high-grade CBD, is made from the terpene rich hemp of the cannabis strain "Ma'et". The silky smooth CBD-rich salve can be rubbed on sore muscles, damaged skin, and chapped lips for relief. With coconut oil as one of the main ingredients, you'll smell like a macaroon cookie after applying this salve. The salve should only be used for localized relief.
4 CORNER CANNABIS SALVE Technical Specifications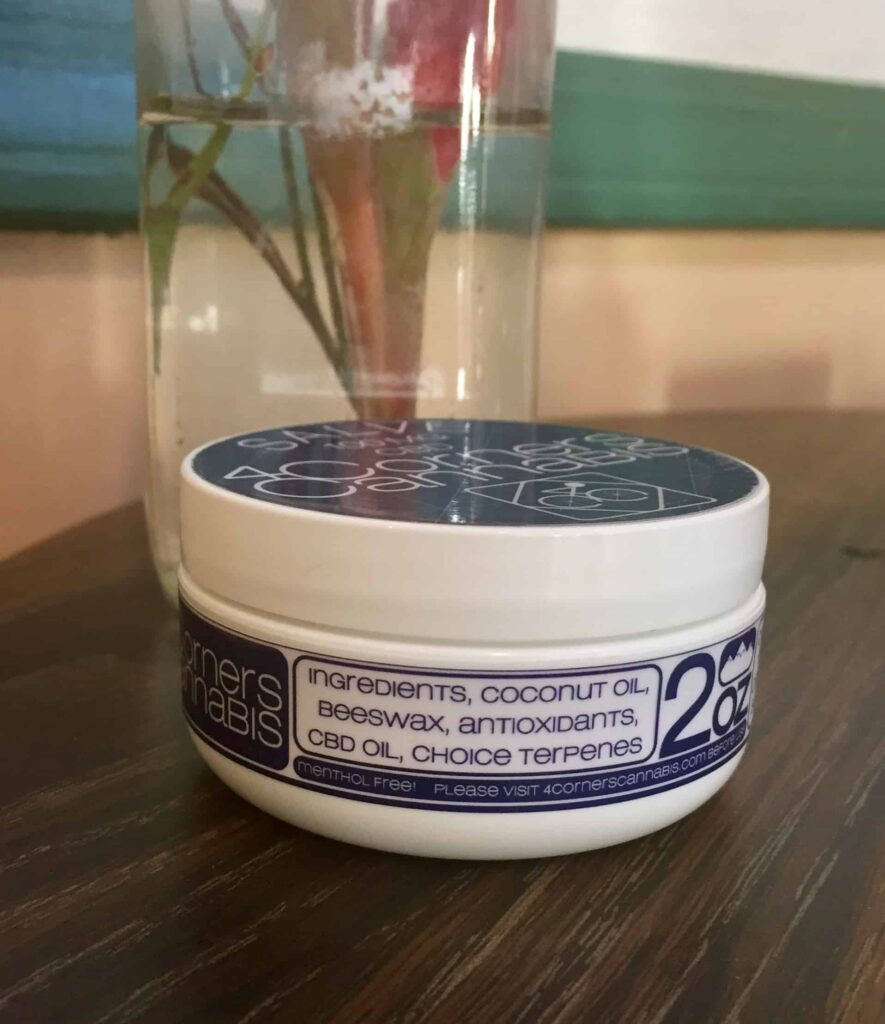 Ingredients:

Coconut Oil, Beeswax, Antioxidants, CBD Dominant Hemp Extract, Choice Terpenes

100 mg CBD

Organically grown hemp

2 oz

Menthal-Free

Lab Teste

d –

https://4cornerscannabis.com/labs/

$5 flat rate shipping

Ships within 24 hours and take 2-3 business days

Discreet packaging

4 CORNERS CANNABIS SALVE is made from simple and natural ingredients.
How We Tested the 4 Corners Cannabis Salve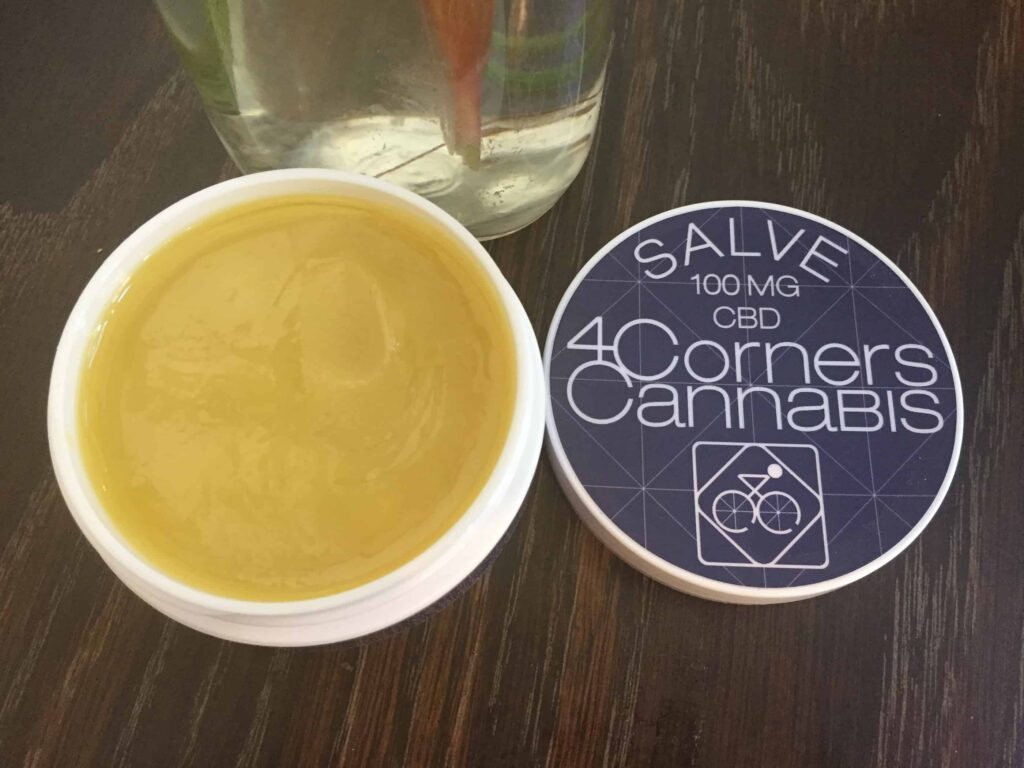 I have the worst Carpal Tunnel pain in my right arm from being on my computer every single day, all day long, and from playing too many mindless games on my phone. Stop judging! These dumb games relax me before I go to bed. I was stoked to try the 4 Corners Cannabis Salve on my wrist because their salve is supposed to be more pure and potent than most of the other CBD products out there. The lab tests posted on the company's website show a variety of terpenes included in the chemical makeup of their oil. Terpenes are a diverse class of organic compounds, many of which have healing benefits. Ready for the healing, I massaged some of the yummy, coconut-smelling salve on my wrist.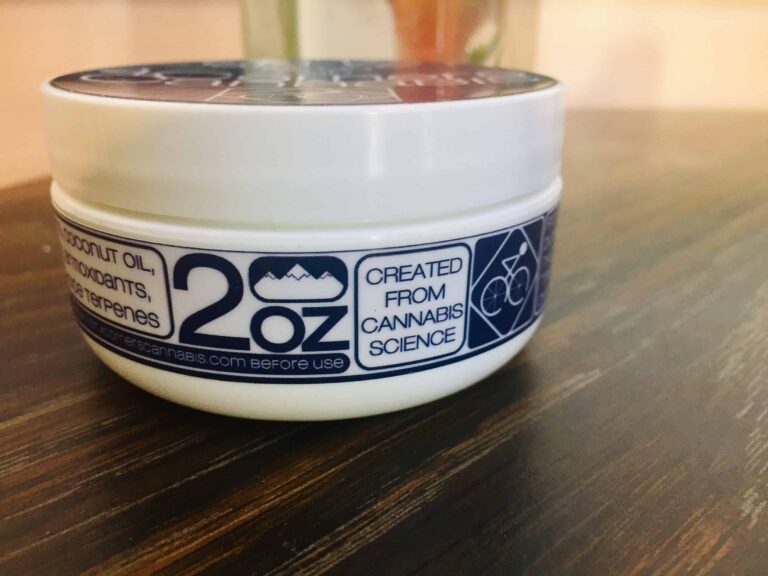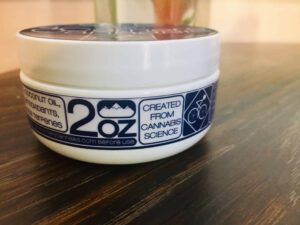 How the 4 CORNERS CANNABIS SALVE Worked for Me
The salve worked great as a massage oil on my aching forearm where I feel the brunt of the Carpal Tunnel pain. It was smooth and immediately heated up the afflicted area. Sometimes I don't feel the effects of topicals, but this one warmed up the area like a heating pad, giving me comfort and eased my pain enough for me to keep typing.
Useful and Unique Things to Know About
4 CORNERS CANNABIS SALVE
Using the 4 Corners Cannabis Salve, I learned that it acts just like a massage oil but with the added benefits of the CBD. As an added bonus, it doesn't leave your skin oily. After you rub it in, your skin is left feeling soft.
The company is unique in its transparency about the benefits of CBD. So many companies tout their CBD products as natural "miracle" drugs and "cure-alls". 4 Corners Cannabis clearly states on their website that their salve will not work on its own for everyone. And that's the truth! CBD salves will not cure my pain, just ease it, if at all. Everyone reacts to CBD differently.
4 CORNERS CANNABIS SALVE Rating Breakdown
PRESENTATION • 100
The packaging is simple, sleek, and informative.
RELIABILITY • 100
Heated up my sore forearm in a soothing way.
QUALITY • 100
Lab tested, high-quality, organic hemp with a variety of potent terpenes.
SMELL • 95
The salve is very easy to use. The coconut smell is nice but reminded me too much of cooking and cookies.
VALUE • 95
No CBD product is cheap, but since they use such a high-quality hemp oil in their products, it makes it worth the money.
How the 4 FOUR CORNERS CANNABIS SALVE Stacks Up Against the Competition
I might pick GoGreen Hemp Salve over the 4 Corners Cannabis Salve for the smell. GoGreen infuses theirs with eucalyptus and lavender, and I find the smell more relaxing. I'd pick the 4 Corners Cannabis Salve over GoGreen if I wanted more relief from aches and pains because the warm feeling it left on my arm and could be used as a massage oil. 4 Corners Cannabis is not a bad deal at $50 bucks for 2 oz of 100 mg CBD. Other products charge a lot more for lower quality stuff.
Saving Money With  4 CORNERS CANNABIS Coupons
Save money with all CBD Topical coupons here at Save On Cannabis the World's largest online cannabis coupon code directory.
Disclosure: I received these products gratis so that I could try them and then share my honest opinion with the SOC community. I am employed by Save on Cannabis to write honest reviews and provided a flat rate payment for the writing of the review.  SOC may receive recurring affiliate payments for purchases made based on this content.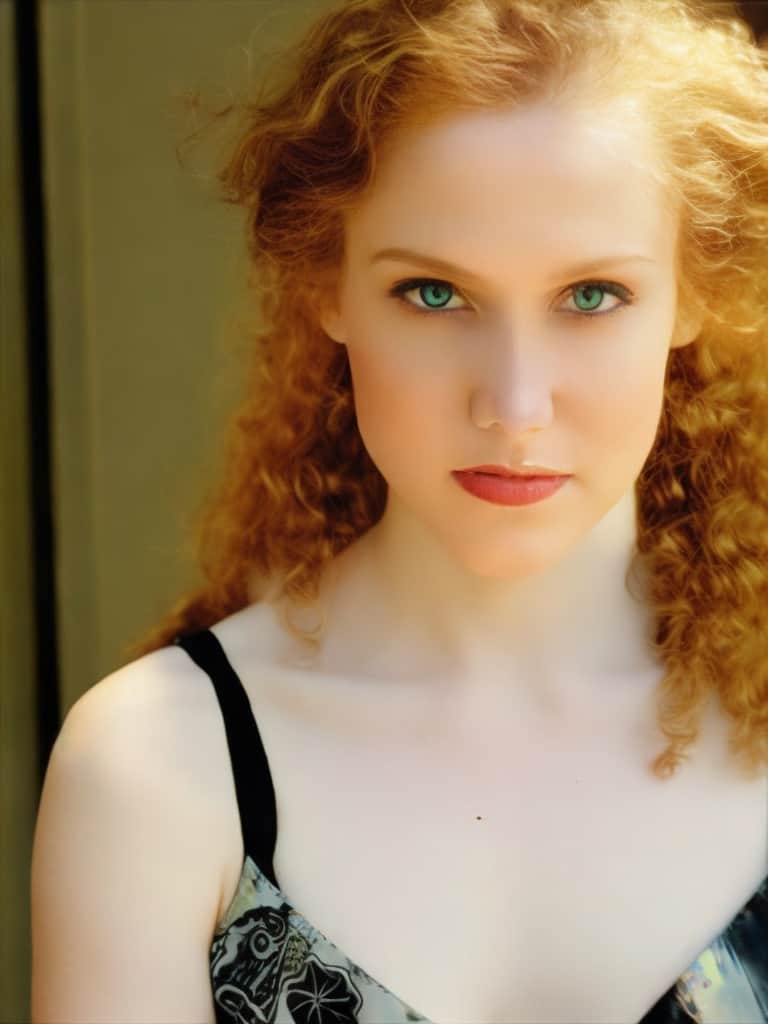 A medicinal cannabis user, utilizing the power of the plant to ease the pains and stresses from long standing conditions that other over the counter or prescriptions could not fix or weren't a natural option like cannabis.  Also, has a background in working directly in the cannabis industry in California within various dispensaries.
Save on 4 Corners Cannabis
In this Americana CBD Flower review, we roll up the Hawaiian Haze and breakdown our experience for you. We smoke and tell, see how it scored.
Our body has pains, we want help. Let's see if the 43 CBD Solutions CBD Salve 300mg does the trick. Our reviewer puts it to the test.
In our first 43 CBD Solutions review, we try out the CBD salve to see if it eases pains and is worth your money. Find out now.