CBD Review: All Natural Way CBD Oil – 1,500mg
Feb 10, 2019 | Romy
ALL NATURAL WAY CBD OIL - 1,500 MG
Pros
Extra strength
All natural
Takes the edge of anxiety and pain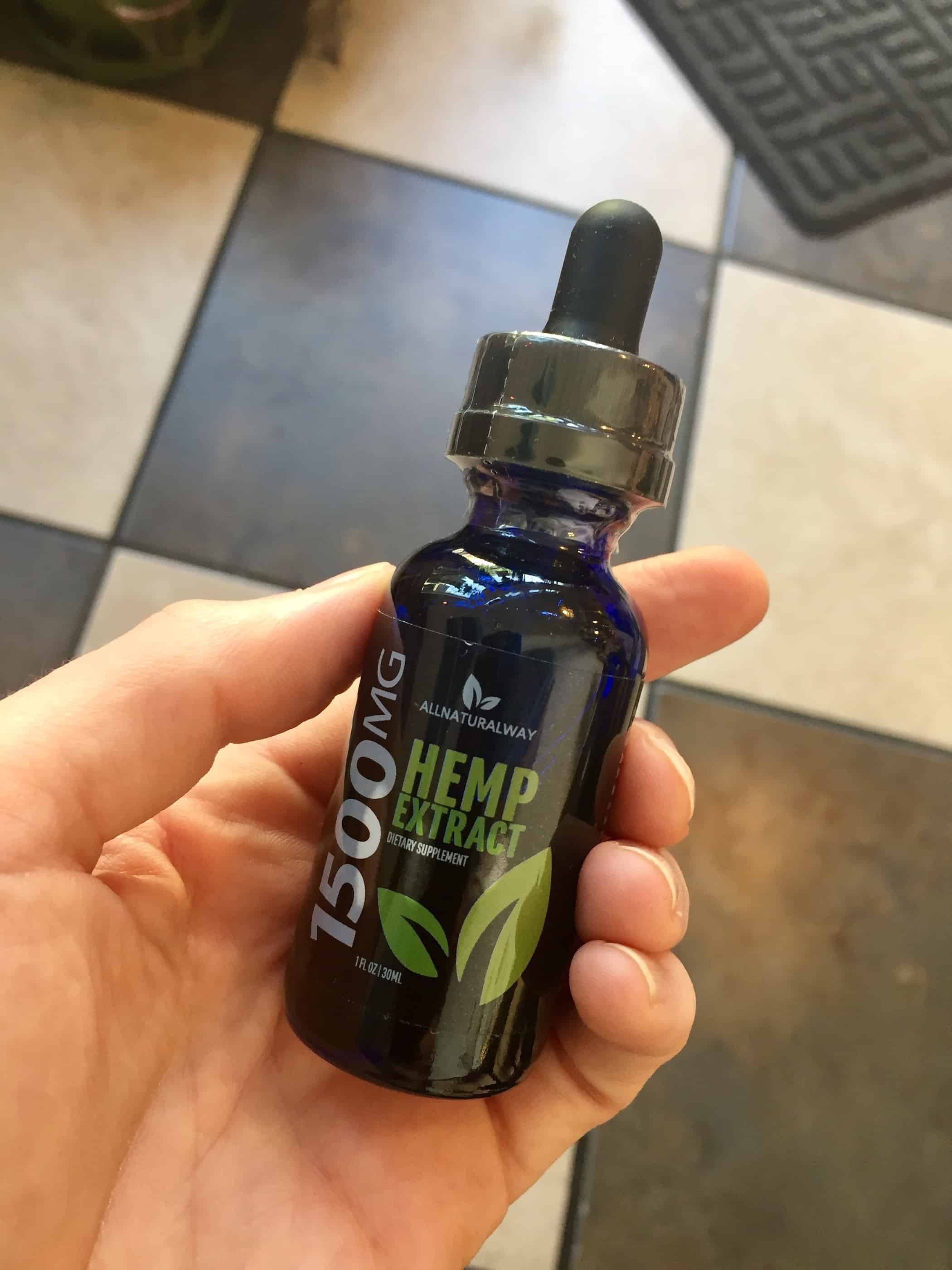 Brand Overview: ALL NATURAL WAY
All Natural Way creates, you guessed it, "all natural" alternatives to prescription and over-the-counter medications using the purest forms of CBD. All their products are created in a lab to provide consumers with the most effective results for those who struggle with everyday aches, pains, and stressors. Everything All Natural Way makes contains 0% THC, which is perfect for the CBD user who doesn't want to test positive on drug tests or who isn't interested in getting high, while still getting all the positive health benefits of the cannabis plant.
Products: Pet Grooming – King Komb Self Cleaning Retractable Action, King Komb Mini, Natural Dog Shampoo, Pet Paw Cleaner, King Kalm CBD Oils (75 mg, 150 mg, 300 mg), King Kalm Pet Balm, King Kalm Crunch CBD Treats (Apple Cinnamon, Blueberry, Honey Oats)
Price Range ($-$$$$): $-$$$
---
About the ALL NATURAL WAY CBD OIL – 1,500 MG
This CBD oil comes in an extra-strength dosage with 50 mg in a single serving. All Natural Way CBD Oil – 1,500 mg is their most potent tincture and is perfect for the consumer who struggles with severe chronic pain or high anxiety. Made with only natural ingredients like MCT oil and stevia, this heavy duty tincture is for the more experienced CBD user. If you're new to CBD, try starting with All Natural Way's 350 mg oil, then work your way up as needed. Taking CBD at higher doses can be beneficial for those with epilepsy, sleep disorders, and glaucoma.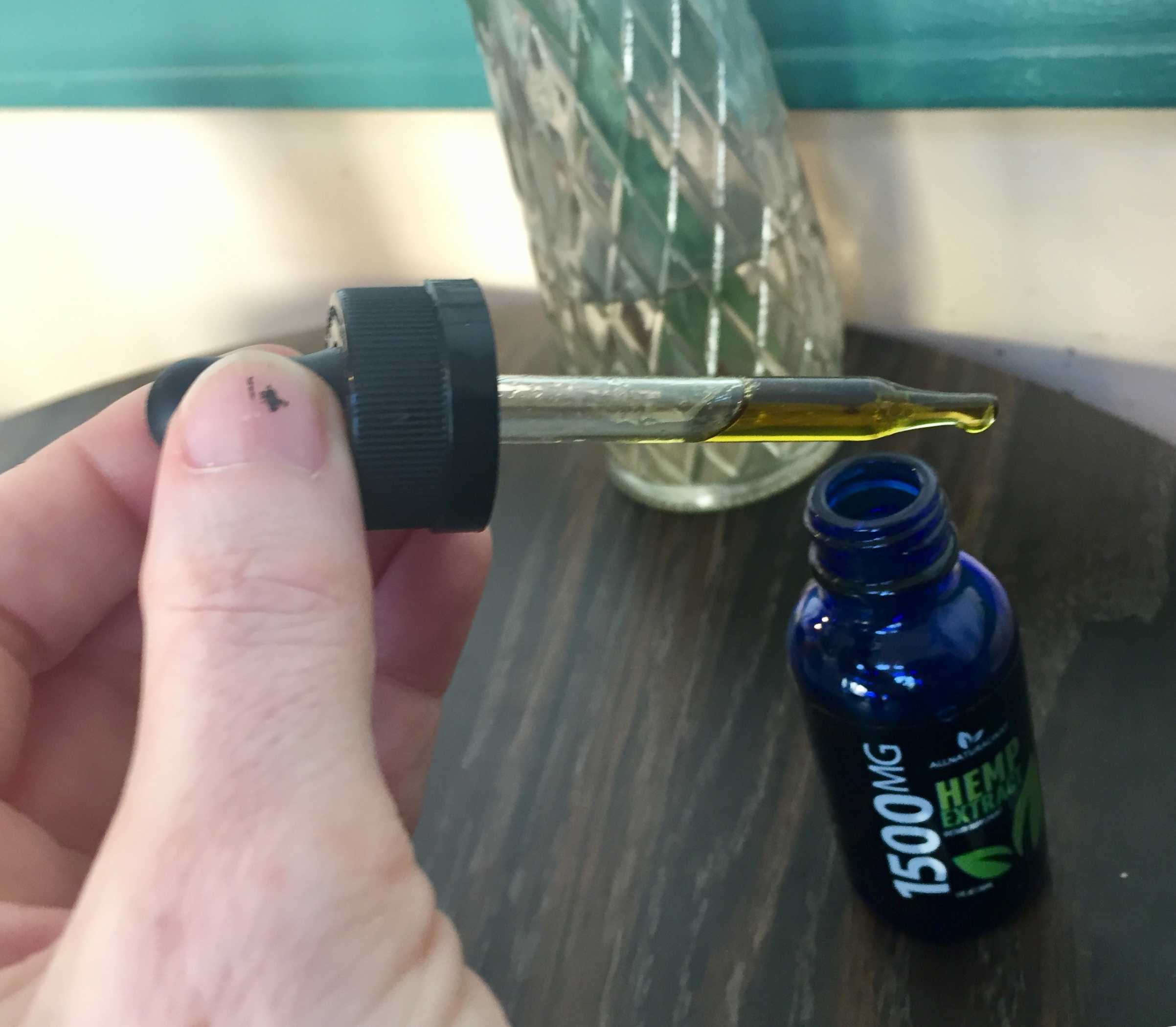 ---
ALL NATURAL WAY CBD OIL – 1,500 MG Technical Specifications
1,500 mg hemp derived cannabidiol (CBD)
50 mg CBD/serving (1 Full Dropper)
Contains 30 servings
Other Ingredients: MCT (Coconut oil), natural peppermint flavor, stevia leaf extract 90%
1 fl. oz/30 ml
0% THC
Recommended Use: Adults squeeze one full dropper into mouth and swallow. Use daily as dietary supplement.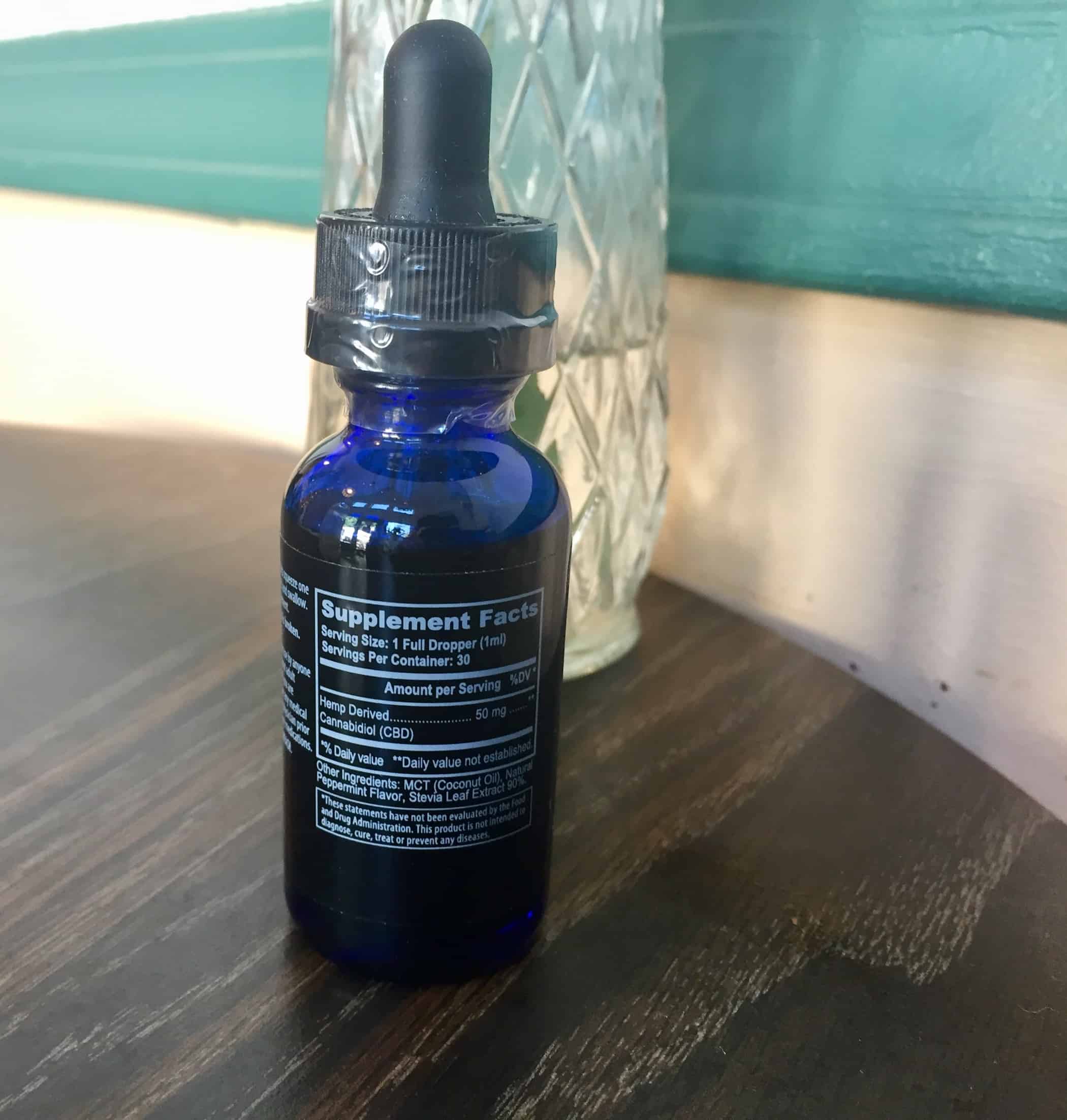 ---
How We Tested the ALL NATURAL WAY CBD OIL – 1,500 MG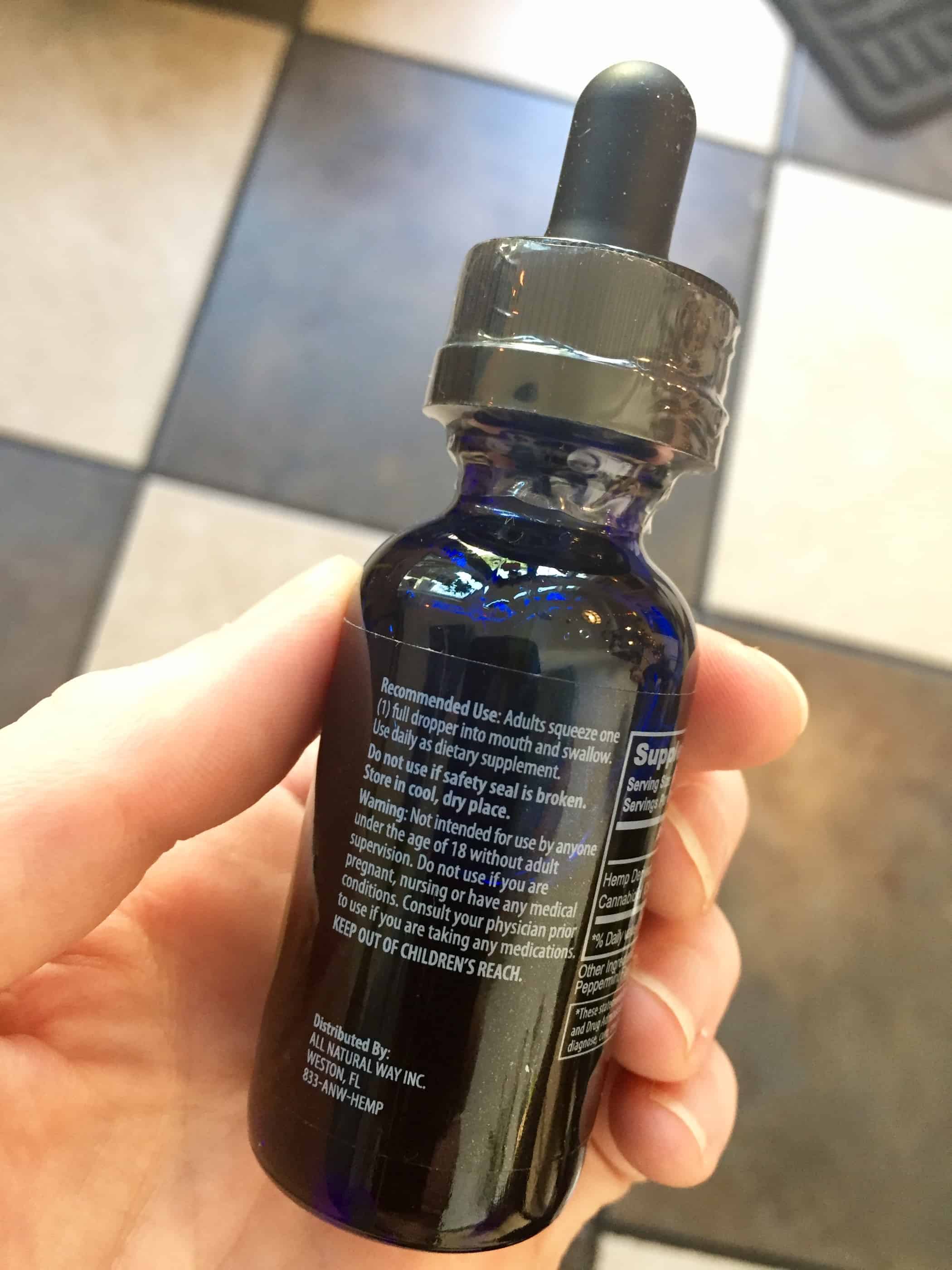 I have chronic pain from spine issues that began in childhood and has only gotten worse the older I get. I was curious how a high dose of CBD would help me so I Googled, "How much CBD should I take for severe pain," and found stories of (experienced) CBD users who use anywhere from 40 mg to 200 mg per day. I also saw a lot of warnings that a high dose of CBD can make your tummy hurt, but I decided to give 50 mg a shot and took one serving of All Natural Way CBD Oil every day for a week to see if I noticed any decrease in my pain levels. I'm an experienced CBD user, but for anyone just starting out, I'd recommend starting with 10 mg per day and then work your way up.
---
How the ALL NATURAL WAY CBD OIL – 1,500 MG Worked for Me

About an hour after taking one serving of All Natural Way CBD Oil – 1,500 mg, I started to feel warm and fuzzy. It doesn't feel like "getting high" but a nice relaxation just washed over me, taking the edge off pain and anxiety. Sometimes being in so much pain makes me lose my appetite, and a strong dose of this stuff really gave me some of the pleasure back in eating. I think using a higher dose of CBD is the way to go for someone like me who deals not only with severe chronic pain but everything that comes with it like insomnia and depression.
Useful and Unique Things to Know About ALL NATURAL WAY CBD OIL – 1,500 MG

This strongly dosed tincture has the potential to change the way the chronically ill medicate. As I know only too well, even mild pain relief can change the way I view and interact with the world, allowing me to find more joy in the day to day, when so often even getting up to go to the kitchen can be a trial. Do your own research, and speak to your doctors, but as far as I've read, this stuff won't interfere with your prescribed medications. And since it's completely devoid of THC, it won't show up on drugs tests, which for chronic pain sufferers is important because often we get drug tested every time we need a refill on said prescriptions.
---
ALL NATURAL WAY CBD OIL – 1,500 MG Rating Breakdown
Gradings from 0-100 on our review.
PRESENTATION – 100
Informative packaging.
RELIABILITY – 100
Relaxing and eases anxiety.
QUALITY – 100
All natural.
FLAVOR / SMELL / or EASE OF USE – 80
Easy to use. Weedy taste.
VALUE – 70
Expensive.
---
How the ALL NATURAL WAY CBD OIL – 1,500 MG Stacks Up Against the Competition
All Natural Way makes great products. That being said, a lot of other companies make great products as well, they just don't charge as much. In my time using CBD, All Natural Way is one the more expensive that I've seen. Vapen CBD makes a 500 mg peppermint tincture with almost identical ingredients that if you multiply its price by three to equal 1,500 mg, you're paying 30% less. Even though this stuff works like gangbusters, it might be out of the average person's price range.
---
Saving Money With
All Natural Way
Coupons
Save money on all CBD Tincture here at Save On Cannabis the World's largest online cannabis coupon code directory.
---

Disclosure: I received these products gratis so that I could try them and then share my honest opinion with the SOC community. I am employed by Save on Cannabis to write honest reviews and provided a flat rate payment for the writing of the review. SOC may receive recurring affiliate payments for purchases made based on this content.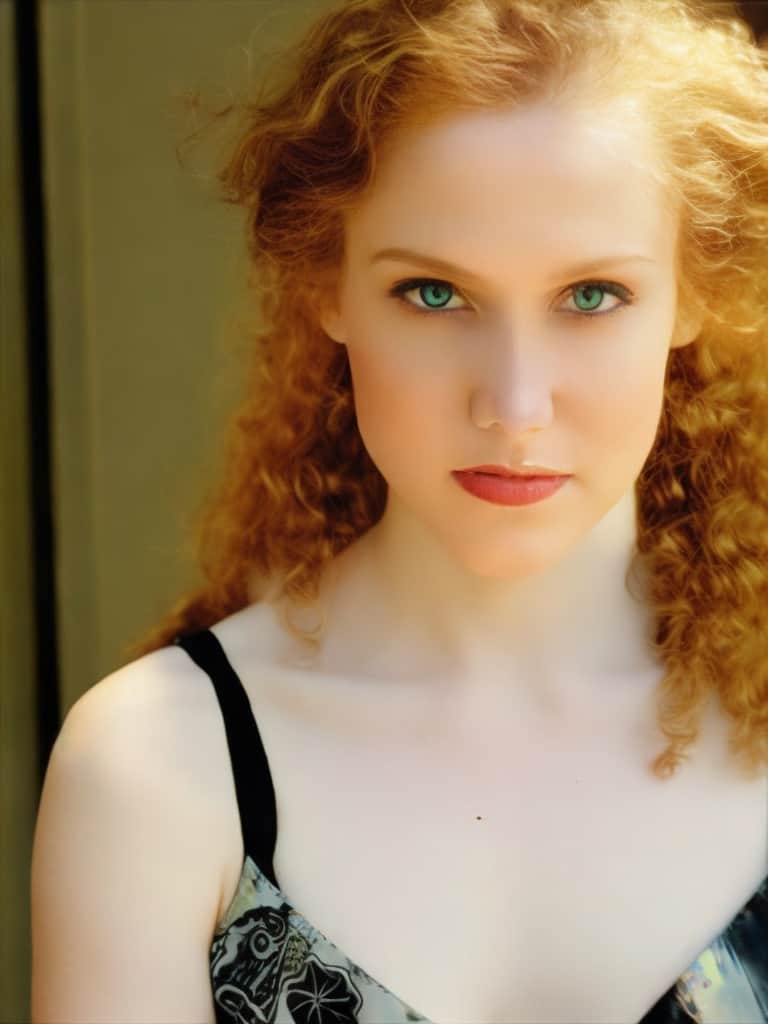 A medicinal cannabis user, utilizing the power of the plant to ease the pains and stresses from long standing conditions that other over the counter or prescriptions could not fix or weren't a natural option like cannabis.  Also, has a background in working directly in the cannabis industry in California within various dispensaries.
Sorry, no coupons were found.
We've tested many CBD tinctures, our reviewers are truly some of the most knowledgeable. Read our insights in this 43 CBD Solutions review.
Read our Half Day CBD review of the 1000mg CBD oil with a high dose. Will our reviewer get relief from Complex Post Traumatic Disorder.
Stick it on, forget it and feel better? Let's see in this Trokie review of their CBD patch how it worked for our pained expert.