Best Stoner Gifts for the Cannabis Enthusiast in Your Life
Nov 17, 2020 | Save On Cannabis
Wondering what gift to get your favorite stoner in your life? As legal marijuana markets continue to take shape throughout North America, we're entering a Golden Age of pot-centric accessories and innovations that would have seemed inconceivable 20 years ago. If you're trying to find the ultimate present for the toker in your life, we have a few suggestions for the best stoner gifts that won't disappoint.
Stoner Gifts for Him
If you're looking to buy stoner gifts for your husband, boyfriend, brother, or any other man in your life, you have a world of possibilities at your fingertips.
1. A Stash Container
Marijuana typically maintains its quality for 6 months to a year under normal storage conditions (i.e. in a drawer). But with an optimal storage solution that accounts for light, temperature, and humidity, that stash may remain good for up to 2 years or more. You want a container that's airtight, odor-proof, and rugged.
We recommend the Transcend Aluminum Alloy container by Canniloq. This premium-grade stash container is raising the bar for cannabis storage with its aerospace aluminum body, its watertight seal, and its state-of-the-art spring-loaded cap. It even includes a child-safe lock and a military-grade anodized finish for abrasion and corrosion resistance.
Visit Canniloq to order this one-of-a-kind gift for stoners, and use our coupon code loqdown to save 5% on all of your 420 gifts.
2. A Dugout
A dugout is the ultimate convenience tool for stoners. It's basically a wallet-sized container that features a one-hitter pipe (usually made of glass, metal, or wood), a weed grinder, and a handy storage compartment. Some dugouts also come with a multi-hitter.
The purpose, of course, is to allow for a quick, discreet hit on the go. The user just removes the weed from the storage compartment, grinds it down, and packs it into the one-hitter or multi-hitter. Most dugouts have a cylindrical chamber for the pipe; the user can slide and twist the pipe inside the chamber to collect the herb with no mess.
3. A Dab Pen
Everyone loves a good joint, but if your husband is suffering from the pangs of high tolerance (and even high-THC strains aren't doing the trick), it may be time to raise the bar. Dabbing brings cannabis consumption into the big leagues, allowing even the most seasoned smokers to experience an ethereal high. "Dabbing," for the uninitiated, refers to the consumption of cannabis concentrates, usually by heating and vaporizing them. A dab pen makes this possible.
The Dr. Dabber Ghost vape pen is a great option for beginners and seasoned dabbers alike. It uses Dr. Dabber's proprietary Titanium Technology to slowly raise the heat, ensuring a smooth, enjoyable dab with maximum flavor and no burned, metallic aftertaste. The Ghost is portable, easy to use, and equipped with a convenient USB charger. It's the perfect solution for dabbing wax and shatter.
Visit the Dr. Dabber website, and use our coupon code DD15 to get 15% off the Ghost or any other premium stoner gifts from Dr. Dabber.
4. Liquid Terpenes
Terpenes are what give cannabis its signature aromas. There are more than 20,000 known terpenes, about 100 of which are featured in various strains of marijuana. Some have a citrusy or fruity smell while others are more woody. These terpenes don't just smell good, though; they may also help to enhance the effects of marijuana. For instance, limonene has been shown in studies to promote anti-stress effects, and pinene may have anti-inflammatory effects among other benefits.
Some manufacturers are now offering liquid terpenes, which are used to liquefy cannabis concentrates (like the aforementioned wax and shatter) and enhance their flavors and effects. As long as the terpenes are derived from non-cannabis sources, they're legal in all 50 states. You can find terpene products that are modeled after specific cannabis strains, and you can find some that are designed to encourage specific benefits like stress relief or energy support.
If your boyfriend is a stoner with a passion for DIY projects, this is the perfect gift. It allows him to easily create custom vaping creations like nothing else on the planet.
5. A Cannabis Subscription Box
If you really want to be generous but you're not sure what to buy him, consider a cannabis subscription box. Each month, your man will receive a box filled with an assortment of stoner gifts. Items may include pipes, vape supplies, rolling papers, CBD samples, lighters, accessories, apparel, and more. A subscription is a guaranteed winner, and it saves you from having to figure out the perfect gift on your own.
Popular cannabis subscription boxes include Hotbox Supply, Cannabox, and Hippie Butler. We're currently running a 10% deal for Hippie Butler. Visit their website and use the coupon code HB10 at checkout.
Stoner Gifts for Her
While most of these gifts aren't gender-specific, they're sure to bring a smile to your bestie, wife, girlfriend, mom (hey, there are a lot of hip moms out there today), or any other female stoner in your life. Check the below stoner gift ideas for her.
1. A CBD Pillow
Do you know a smoker who's all in on the CBD craze? Don't get her something boring and predictable like another CBD tincture or gummy product. Get her one of the most unique stoner gifts around.
The CBD Pillow has been making headlines for its patented micro-encapsulation technology. Millions of CBD microcapsules are embedded into the pillow and slowly released in gentle microdoses throughout the night. Friction causes the capsules to burst, gradually releasing the CBD for absorption into the skin and hair follicles.
Visit the CBD Pillow website, and use our coupon code SAVE10 to get 10% off this unique innovation.
2. A Smell-Proof Bag
Nobody wants to draw attention to themselves because they smell like skunk weed—and discretion is extremely important in public places especially. A smell-proof bag is the solution. Stylishly designed but specially constructed to eliminate odors, it's the ultimate fashion accessory for that stoner who just can't leave the house without a gram or two on hand.
There are myriad types of smell-proof bags on the market: backpacks, messenger bags, coin purses, duffel bags, fanny packs, and so much more. The high-quality varieties are carbon-lined for maximum effectiveness; the activated carbon absorbs and neutralizes odors. Consider getting your wife or girlfriend an eye-catching Erbanna purse or pouch.
3. Hemp-Made Clothing
Not all of the best stoner gifts consist of weed and weed paraphernalia. Hemp-based fashion is extremely popular right now in the cannabis community because it looks and feels great while symbolically showcasing support for the cannabis lifestyle and eco-friendly living.
You can surprise your wife with a new hemp-based midi-dress or impress your girlfriend with a stylish top. There's something for every fashion sense.
There are a number of great hemp-based clothing brands including Jungmaven, Recreator, Hempy's, Wama Underwear, and Tact & Stone. Find apparel that suits the style and sensibilities of your gift recipient.
4. Canna-Butter Infuser for the Stoner Chef
Is she a stoner who's wild about edibles? Or maybe she just loves to bake? If so, she might love the MagicalButter Extractor, a one-of-a-kind machine that allows anyone to infuse canna-butter, oils, tinctures, and other weed-enriched delights.
This device combines a powerful immersion blender with a programmable thermostat and heating unit, so anybody can easily create their own sauces, dressings, butter, and more. It can even be used to make salves and topicals.
Save on Cannabis has an exclusive promo code. Visit the MagicalButter website, and use the code SOC20 to save 20% on your order.
5. Personal Cannabis Potency Tester
The tCheck home cannabis potency tester is a state-of-the-art device that lets you test the concentration of THC, CBD, and total cannabinoids in your edibles, tinctures, raw flower, and more. It's the perfect gift for anyone who loves to prepare their own edibles or just confirm the potency of their favorite preparations. Best of all, the tCheck is easy to use. Just select the infusion, place a couple of drops on the tray, and run a test from any smartphone using the tCheck app.
Save on Cannabis is currently running an exclusive deal. Visit the tCheck website and use coupon code SOC to get $25 off this one-of-a-kind device. It's perfect for the woman who has everything because we can pretty much guarantee she doesn't have one of these lying around.
Did we miss your favorite stoner gifts? Let us know!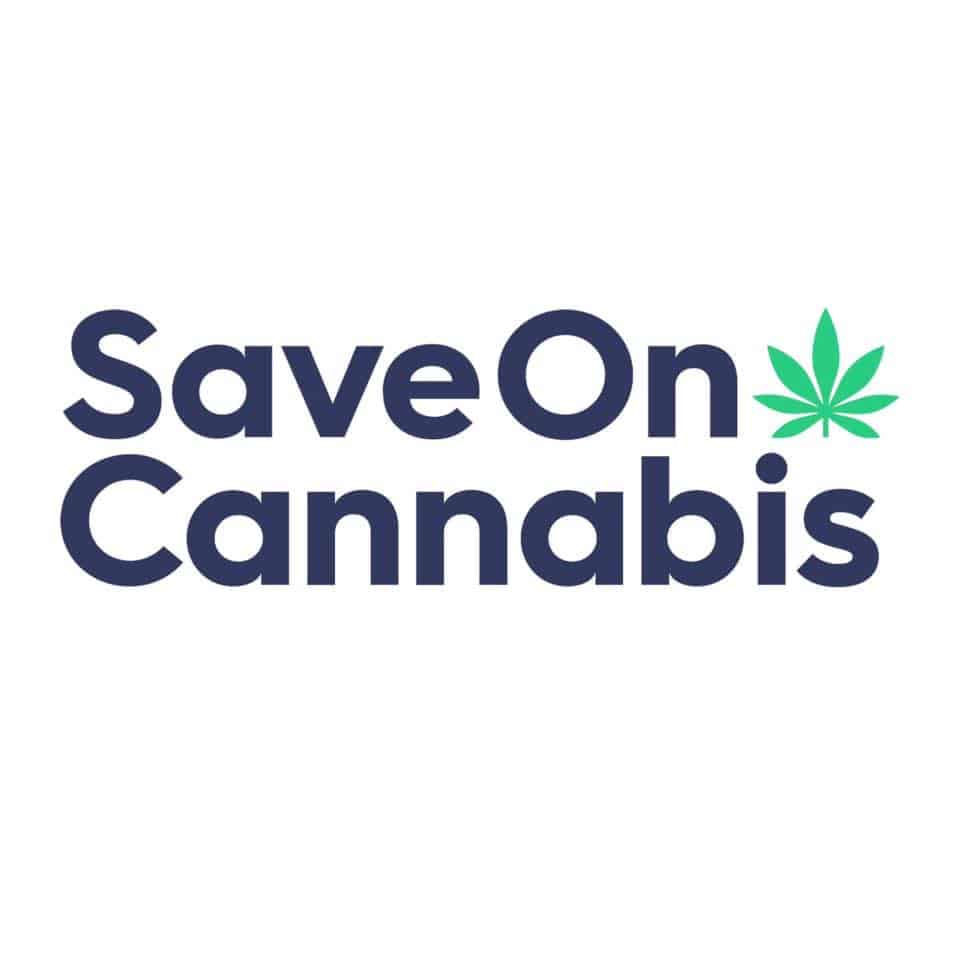 Save On Cannabis is the most trusted source for cannabis discounts and education information.  Vetted deals and clearly written articles to help you become a wiser consumer whether focused on the medical or recreational value of cannabis products.
Shop Smarter
Don't miss on the biggest deals! Sign up now for FREE.
Discover the best techniques to germinate cannabis seeds. Our step-by-step guide will help you grow healthy plants from the start.
Ready to purchase marijuana seeds online? Our guide has all the details you need to make an informed decision. Including a top list of stores.
Discover the top Las Vegas dispensaries for the best cannabis selection and customer service. Your guide to the best awaits in this guide!