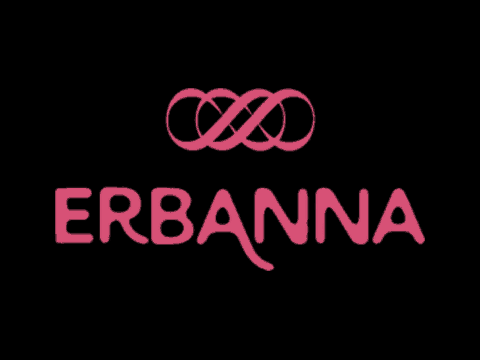 Erbanna Coupons
Shipped to You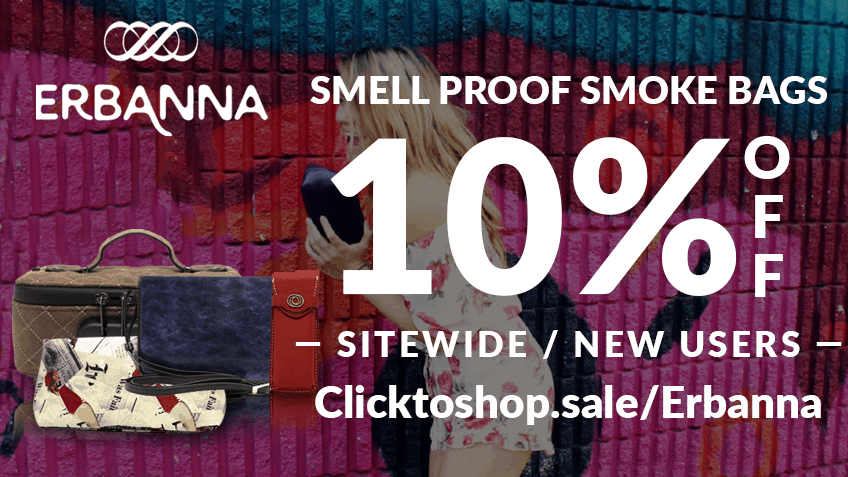 10% OFF designer vape & marijuana pouches by Erbanna! Worldwide Shipping.
We got our hands on the smell-proof designer cannabis storage bag by Erbanna for review. Our expert fully ran this bag through real world trials.
Save Money, ERBANNA Coupon Code
***SAVE ON CANNABIS VERIFIED COUPON***
Are you tired of getting a giant whiff of weed every time you open your bag? Do you feel a little hint of embarrassment that your secret is out every time you reach into your backpack? At Erbanna, we understand how you feel. Which is why we are proud to offer the cutest and best ever smell-proof weed bags, pouches, and vape cases.
Whether you are going to a music festival or to the bank, Erbanna' s smell-proof weed bags and odorless vape cases for women are both stylish and functional.
Erbanna is also proud to introduce their wonderful cases for men as well, premium quality and beautiful to look at stay organized with your odor free men's line of pouches & cases.
Erbanna Most Popular Collections
The K.I.T. by Erbanna
K.I.T. is a stylish wallet-sized carrying case that features smell-proof zippers. It comes in a variety of styles and colors and fits all of your essentials perfectly. The K.I.T. is perfect for holding your wax, shatter or flower.
Kate
Ideal for any outing, Kate is a mid-sized backpack that has room for an iPad Mini or Kindle on top and discreetly stores your cannabis and accessories in the lower compartment. This section features Odor-Loc Technology. It is also padded to ensure that your glass accessories do not get damaged.
Chrissy
This stylish, small pouch can hold your vape and tools. Inside are two odor-controlled zipper pockets that discreetly store your cannabis and accessories. Chrissy is small enough to take with you anywhere.
Stash in Style with Erbanna
Carry your stash in cute, fun purses and pouches. With Erbanna, no one will know your personal business unless you're ready to share it. Their fun accessories feature state-of-the-art Odor-Loc Technology, keeping you worry-free and looking (and smelling) great!
After a night out with some friends, 420 Friendly, Erbanna founder Ann Shuch decided she was tired of using makeshift baggies and Rx bottles to hold her stash. Increasingly frustrated at the constant rooting around the bottom of her bag for a lighter, mints, and eye drops – not to mention the lingering odor of her purse's contents habitually broadcasting her private behavior, she set out to find something "cute" that could deodorize her lifestyle.
"There has to be a better way," she thought.
And so the journey began as Ann set out on a mission to find something, odor controlled, cute, and worthy to stand beside her other accessories. Something that could comfortably house her stash and all the paraphernalia that went along with her smoking ritual. After exhaustively searching the internet, she then set out to scour the country for just such a bag, but alas, she came back empty-handed. That's when the light bulb went off and she had the bright idea to make it herself.
"I felt that other women must have been going through the same thing. Women have no options, no one is addressing the problem."
Ann then turned to Jerome Miller, a long-time friend with several years of experience in manufacturing and producing women's accessories and to her daughter Kate, a FIT accessory design grad. Together they created the first Erbanna line. Beautiful, odor controlled accessories that look and feel good, allowing you to enjoy your ritual, and choose who you share your personal journey with.
Mission Statement
Helping to bridge the gap from prohibition to mainstream cannabis consumption, Erbanna provides cute feel-good accessories to support their customers' choices and help them enjoy their ritual in discreetly bold style.
Always find the best Erbanna coupon codes at Save On Cannabis.
People who shop Erbanna also like these stores