Savage CBD Review – CBD Gummies
Aug 15, 2019 | Romy
CBDCBD Bath SaltsCBD CandyCBD Cigarettes & Pre Rolled JointsCBD DrinksCBD EdiblesCBD FlowersCBD GummiesCBD Home & LifestyleCBD Pet ProductsCBD TincturesCBD TopicalsCBD Vape OilsDisposable CBD Vape PenSave On Cannabis Verified
Savage CBD - Gummies
Pros
Tasty
Potent
Focusing
Relaxing
Good deal
SAVAGE CBD GUMMIES
Product Review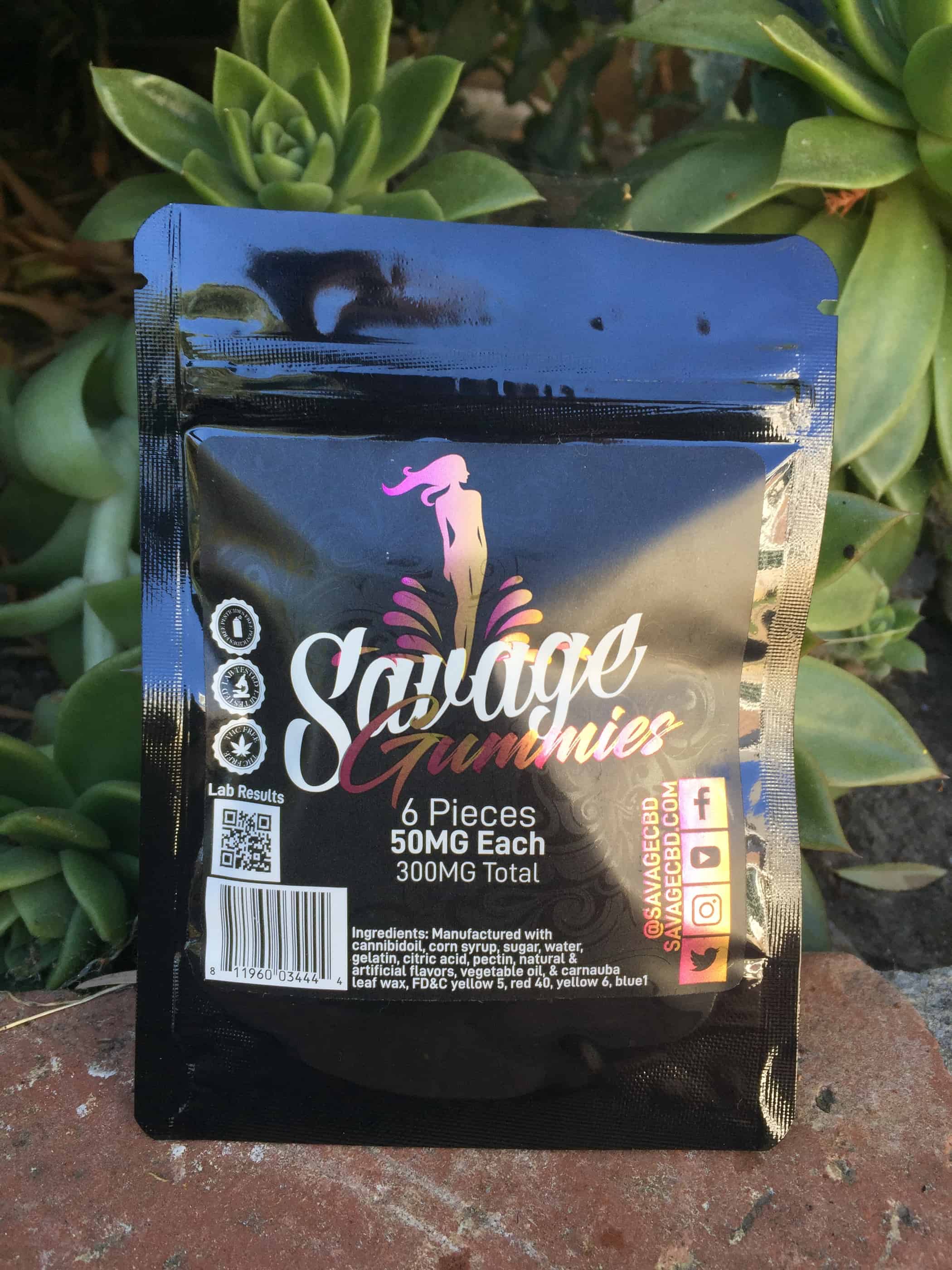 Brand Overview: SAVAGE CBD
Savage CBD is committed to improving people's lives with their CBD products. From edibles to tinctures to stuff for your pets, Savage CBD has created a diverse line for whatever ails you. Every product is free of THC, meaning you can safely use their products without getting "high." Their website is filled with useful information, including blog articles like, "Should you travel with CBD products?" and "Top 10 Things You Should Know Before Buying CBD." The founders of Savage CBD have seen the benefits themselves, and now they want to share it with the whole world.
Products: Tinctures, Topicals, Vape Oils, Vape Cartridges, Vape Pens, Pet, Capsules, Clothing, Bundles.
Price Range ($-$$$$): $-$$$
---
About the SAVAGE CBD GUMMIES
Savage CBD's gummy worms come 6 in a pack, containing 50 mg of anxiety and pain-relieving cannabidiol to help get you through your days and nights. For high levels of pain or severe insomnia, eating only one or two of these gummy works can provide a potent way to ease symptoms, without the side effects of THC or narcotic prescription pills. I watched one of the reviews on the Savage CBD website, and the guy said that after eating two of these CBD gummy worms, he slept so hard he was drooling! The gummies are both sweet and sour.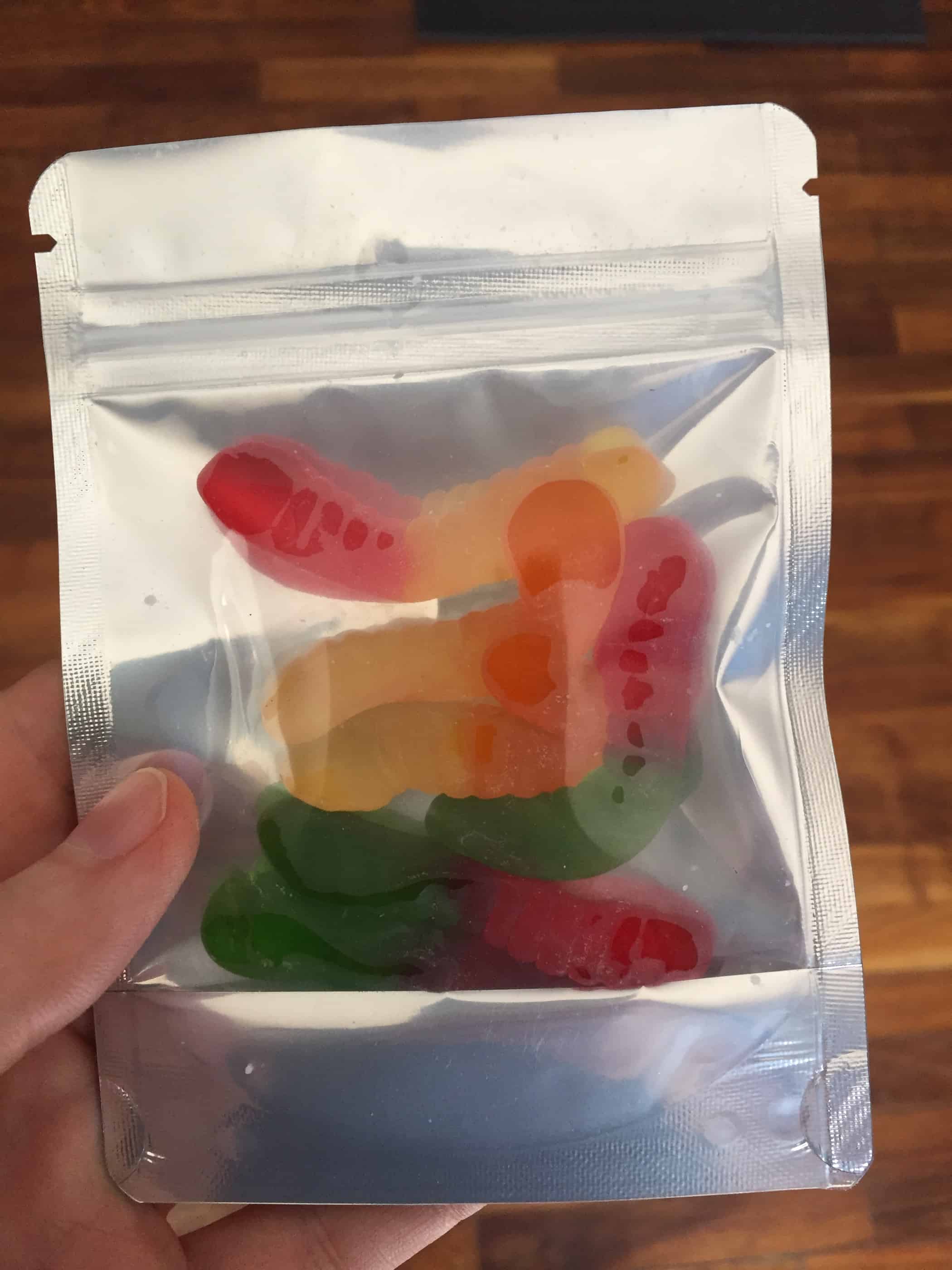 ---
SAVAGE CBD GUMMIES Specifications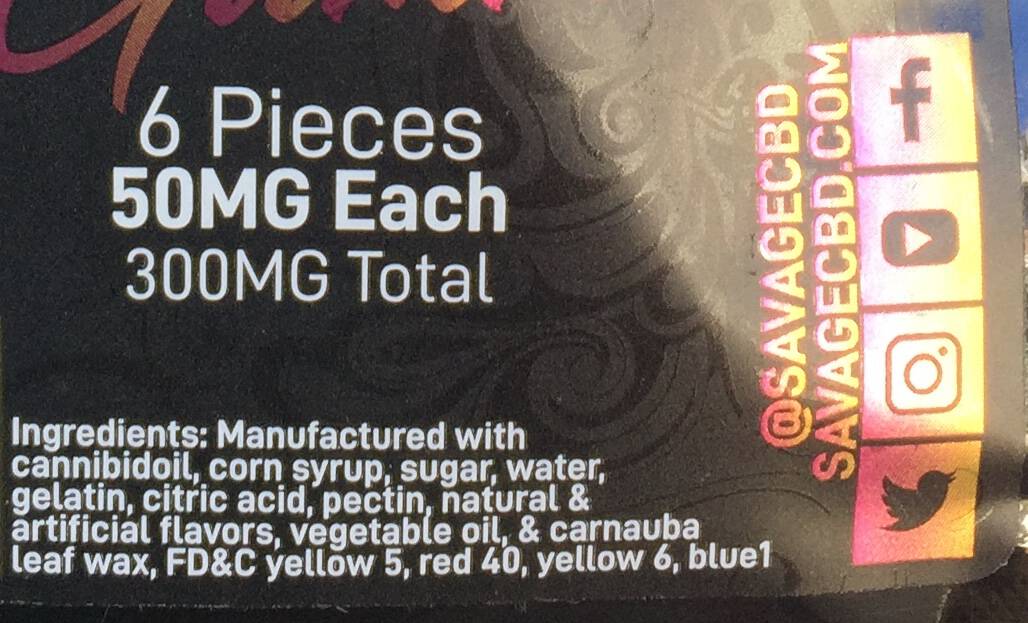 Ingredients: Cannabidiol, corn syrup, sugar, water, gelatin, citric acid, pectin, natural & artificial flavors, vegetable oil, & carnauba leaf wax, FD&C yellow 5, red 40, yellow 6, blue 1
6 pieces per package
50 mg CBD each
300 mg CBD total
THC-free
GMO-free
Pesticide-free
Lab tested
---
How We Tested the SAVAGE CBD GUMMIES
Sleep can be evasive with chronic pain. There's literally no comfortable way for me to sleep so I vacillate between different positions as staying in one place becomes too much. I haven't been able to sleep in decades without some kind of medication, whether it is melatonin or THC or Benadryl or something stronger. (I take that back. I slept when I had mono. Sometimes I miss mono.) After watching a video review of the Savage CBD Gummies wherein the taker slept so well they drooled all over their pillow, I knew I needed to try them. After a week of sleeping three or four hours a night, if that, I decided to eat two gummy worms for a total of 100 mg of CBD along with my doctor-issued prescriptions of gabapentin, baclofen, and hydroxyzine.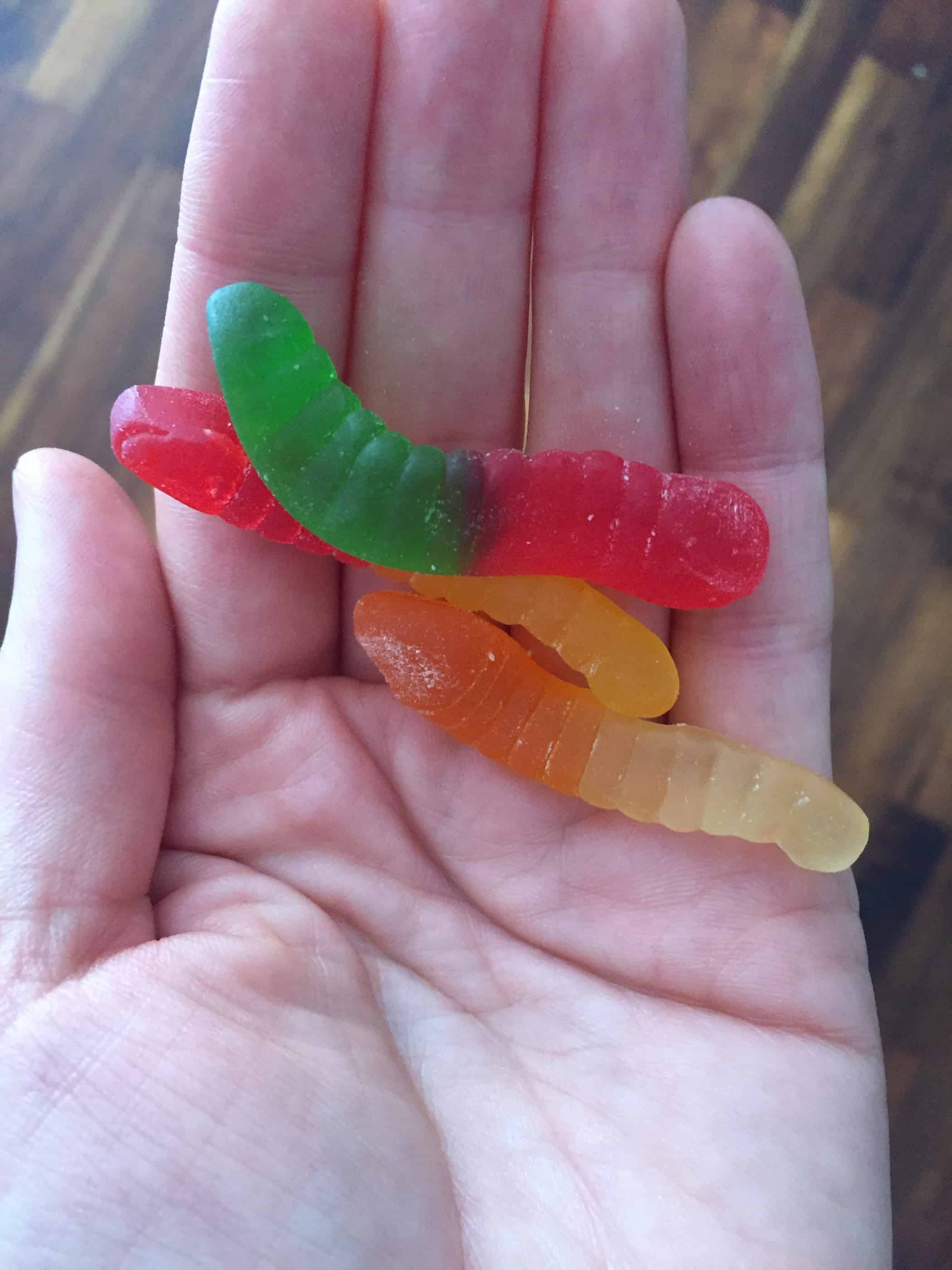 ---
How the SAVAGE CBD GUMMIES Worked for Me
I didn't drool, but I did have my best night of sleep in a while. An hour after taking them, I began to feel relaxed and warm. I fell asleep at some point and managed to sleep through most of the night without being woken up by pain. I really like how each individual worm contains a high dosage of CBD because I don't need to eat a lot of candy to get the positive benefits. I love edibles, but I hate to have to eat a lot just to get to the high dose that I require, so these were perfect. They tasted like gummy worms, a little sweet, a little sour, and a whole lot of sugary fruity flavor.
---
Useful and Unique Things to Know About SAVAGE CBD GUMMIES
I'm always curious about ingredients. If there's something I don't recognize, I'll Google it. One ingredient that I hadn't seen before in a CBD gummy is carnauba leaf wax. Was it something that added to your health and wellness, like CBD? Or was this mysterious ingredient more like the corn syrup, and its purpose is in the making of the candy? Carnauba leaf wax is the latter; a food additive hailing from Brazil known as the "queen of the waxes." It's often used in candy to give it its glossy finish.
---
SAVAGE CBD GUMMIES Ratings
In the next sections gradings from 0-100 on our review, these grades add up to give the product's overall score.
PRESENTATION • 90
Pretty but not a lot of information.
RELIABILITY • 100
Focusing.
QUALITY • 100
Simple ingredients.
FLAVOR / SMELL / or EASE OF USE • 100
Tastes like a gummy worm!
VALUE • 100
Good deal.
---
How the SAVAGE CBD GUMMIES Stacks Up Against the Competition
Savage CBD Gummies stand out to me not only because they're so strongly dosed, but they are priced to compete. For a smidge less than $30, you can get 300 mg worth of these CBD-infused gummy worms. As someone who requires a strong dose of CBD on a budget, and that doesn't want to eat a bunch of candy, these delicious gummy worms have a found a new home on my bedside table… at least until I run out.
---
Saving Money With Savage CBD Coupons
Save money on all CBD Edibles here at Save On Cannabis the World's largest online cannabis coupon code directory.
---
Disclosure: I received these products gratis so that I could try them and then share my honest opinion with the SOC community. I am employed by Save on Cannabis to write honest reviews and provided a flat rate payment for the writing of the review. SOC may receive recurring affiliate payments for purchases made based on this content.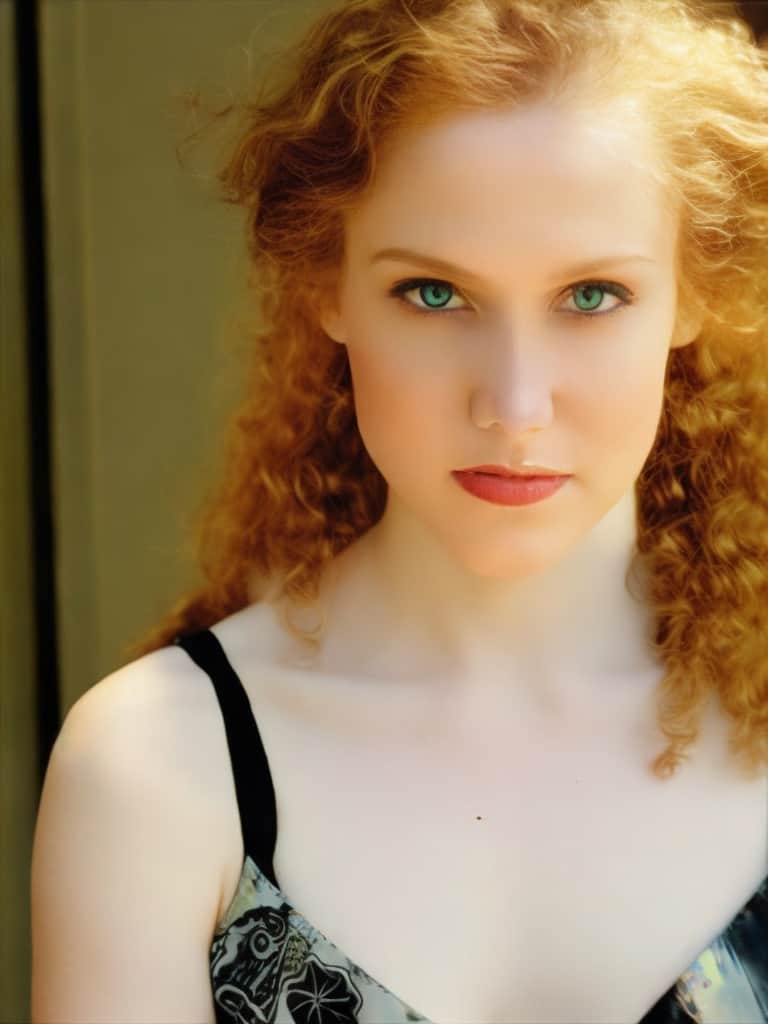 A medicinal cannabis user, utilizing the power of the plant to ease the pains and stresses from long standing conditions that other over the counter or prescriptions could not fix or weren't a natural option like cannabis.  Also, has a background in working directly in the cannabis industry in California within various dispensaries.
Sorry, no coupons were found.
Our reviewer is very experienced with CBD topicals & desperately can use a great moisturizer. See if the Aspen Green Moisturizing CBD butter works.
Eir Health makes CBD wellbeing products for all needs. Read our Eir Health review, see how the medium potency version helped us.
In our BioCBD+ review of their capsules we put them to the test. See if they are worth your money, also get coupons.