A Guide to the LEVO Infuser Machine
Nov 17, 2022 | Save On Cannabis
LEVO Infuser

Overview
Gone are the days when stovetops were the only option for making cannabis infusions.  It was just too messy a manner to make cannabutter for making weed edibles!  Technology has taken over almost every aspect of life; the culinary world is not exempt from this revolution either. The LEVO oil machine is a fine technical gadget that has made making kitchen herb and cannabis oils extremely simple. Neither messy nor noisy, the LEVO infuser has caught the eye of the cannabis community in no time. In this brief, we will look at the different makes of the LEVO machine and how the device works.  If you were looking for a detailed breakdown of the LEVO oil machine, you are on the right page!
Also, keep an eye on our site since we always update with new LEVO coupon codes and checkout our LEVO C review.
See the most recent verified LEVO coupon code at their store profile page by clicking here >
Watch our hands on LEVO C review, with unboxing and full infusion process above.
LEVO

Oil Infuser Models

The LEVO oil machine has revolutionized the process of making cannabis infusions. With its user-friendly technology, the device has caught the attention of the cannabis community. The LEVO Infuser is a fine technical gadget that has made making kitchen herb and cannabis oils extremely simple. The LEVO Infuser machines come in three different makes: LEVO II, LEVO Lux, and LEVO C.

LEVO II has a sleek design and features automatic dispensing, time, and temperature controls. LEVO II offers the standard DRY and ACTIVATE cycles and push-button operation.

LEVO Lux is a more premium version of the LEVO infusion machine, featuring an enhanced dehydration feature, called DRY+, which features an in-lid fan to circulate warm air and efficiently removes moisture from fresh herbs, extending shelf life. The LEVO Lux also offers a touch screen implementation and different dispensing sizes.
LEVO C is a large batch infusing solution that is dishwasher safe, plus features a touch screen. This device offers the easiest solution for large batch infusions.  Make sure to read and watch our LEVO C Review.
How Does

LEVO

Oil Machine Work?
Equipment Needed:
Before we dive into the extraction process, let's talk about the equipment you'll need. Here's a list of everything you'll need to make cannabis oil using the LEVO infusion method:
LEVO Oil Infusion Machine
1/4 to 1/2 ounce of cannabis flower
1 cup of carrier oil (coconut oil, olive oil, etc.)
Funnel
Container for storing the oil
Extraction Process:
Step 1: Decarboxylation
The first step in making cannabis oil is to decarboxylate the plant material. This process activates the cannabinoids by removing a carboxyl group from their molecular structure. Without decarboxylation, the cannabinoids will not have the same medicinal properties.
To decarboxylate cannabis, you need to bake it in an oven at a low temperature for a certain period. The ideal temperature for decarboxylation is between 200 and 250 degrees Fahrenheit, and the time required will depend on the moisture content of your plant material.
After decarboxylation, you can proceed with the extraction process. One easy way to extract the cannabinoids is by using a LEVO oil infusion machine. The LEVO infuser takes care of the decarboxylation and infusion process in one machine, making it a convenient option for those who want to make cannabis oil at home without the hassle.  LEVO uses the term Activating instead of Decarboxylation, but it is doing the decarb for you in this step.
Below are the basic steps for creating your cannabis-infused oil with the LEVO:
1. Grinding Cannabis and Filling Herb Compartment:
Grinding up your cannabis is the first step, assuming you have already selected the cannabis strain you will use. Once you input the herbs into the device, your choice will be to set it to Dry or Activate. We expect that most of the time, you will be choosing to Activate the cannabis, which is to decarb it through a process of heating.
2. Activating Cannabis:
LEVO oil machine has made this step super easy. The user must put the pot containing grounded cannabis into the container and press activate. Decarboxylation takes place at 240 degrees over thirty minutes. Key cannabinoids like THC and CBD are activated due to this activation.
3. Adding Oil:
Once the key cannabinoids are activated, it is time to add oil. LEVO II cup can hold as much as 16 fluid ounces of oil. Most people like to go with butter, so you can also choose that option. The only thing that you need to make sure of is that your chosen option is fat because cannabis is fat-soluble. Please submerge the decarboxylated weed in the oil.
4. Infusion:
Low and slow. That's the mantra for infusion in LEVO II and all their other oil infusion machines. It takes around one hour to warm up and two hours to infuse. You will need to spare at least five hours for the recipe under discussion right now. This wait is essential to the act as, at high temperatures, the key terpenes and cannabinoids are destroyed.
5. Dispensing Your Cannabis Oil:
One hundred twenty minutes later, the machine will let you know that your infused cannabis oil is ready through a tune and a notification from the mobile app. Once infusion is complete press Dispense when it is time. Once you press it, you will see a smooth, green butter drip down into your glass container. Your activated and perfected cannabis oil is ready for cooking or tinctures.
The more oil you use in comparison to the amount of flower will directly impact the potency of your final product.  Review the lab results of the flower you will be using if available to know the potency, we also recommend getting a Tcheck device which would let you check the potency of the flower and final oil product at home.
Note that the Dry setting would primarily be used if infusing standard cooking herbs, like your next tasty garlic red pepper olive oil…which we did not yet try. 😉
Cleaning
Before you start making weed edibles with the infused cannabis oil you just made, please read these details about cleaning the LEVO infuser. Cleaning it is not completely mess free, to be honest…but with the newest devices the components of the machine are dishwasher safe.  Follow all guidelines in the documents for how to clean, while not an automated process it is much easier than cleaning the pots and pans that you would've had to use without the LEVO.  This is the guaranteed easiest clean up of any process of making cannabis oil, especially when also adding in the extra pans you would need to use for the decarb process usually.
LEVO

Oil Machine Accessories
Accessories are a popular feature of LEVO products. If you want to make gummy edibles, then you will find their gummy molds quite useful. Similarly, candy lovers can enjoy the candy mold with LEVO oil infuser. These are the two most popular accessories which will certainly take your infusing game to the next level.
Final Thoughts
It is a little expensive, isn't suitable for alcohol infusions, and it certainly takes a lot of time before your final product is ready. BUT. You will be challenged hard to find a better unit than this which can streamline the infused cannabis oil making process for you.  And it isn't just about the cannabis, either!  You can use pretty much any herb that you want to infuse with an oil of your choice. Customizable infusion settings, a digital display screen and the option to save your favorite settings are some of the key points of this intelligent infuser.  Also, you get the control and monitoring of the device at ease from your mobile phone, start infusing head on out but keep an eye on the process from anywhere.  So final verdict? Definitely worth the price! On that decisive note, we bid you farewell and happy oil and edible making.
Frequently Asked Questions (FAQs):
Q: Can I use any type of cannabis for making oil?
A: Yes, you can use any type of cannabis strain for making oil. However, the potency and flavor of the final product will depend on the strain you use.
Q: Is it safe to use solvents like ethanol for extraction?
A: When working with flammable solvents like ethanol, it's important to follow all safety precautions, including working in a well-ventilated area, wearing protective gear, and avoiding open flames or sparks.
Q: Can I use the LEVO oil infusion machine to make other types of infused oils?
A: Yes, you can use the LEVO oil infusion machine to make a variety of infused oils, including herb-infused oils, spice-infused oils, and more.
Q: How should I store my cannabis oil?
A: It's best to store your cannabis oil in a cool, dark place to prevent degradation of the cannabinoids. A glass dropper bottle is a popular choice for storage, as it allows for easy dosing.
Save with LEVO Oil Infusion Machines Coupon Codes:
We offer verified coupon codes for LEVO oil infusion machines. Visit the LEVO store profile page on our site to find a coupon code that can be used at checkout to save on your purchase. The LEVO oil infusion machine is a game-changer for anyone looking to make cannabis oil at home, and with our coupon codes, you can save money while doing so.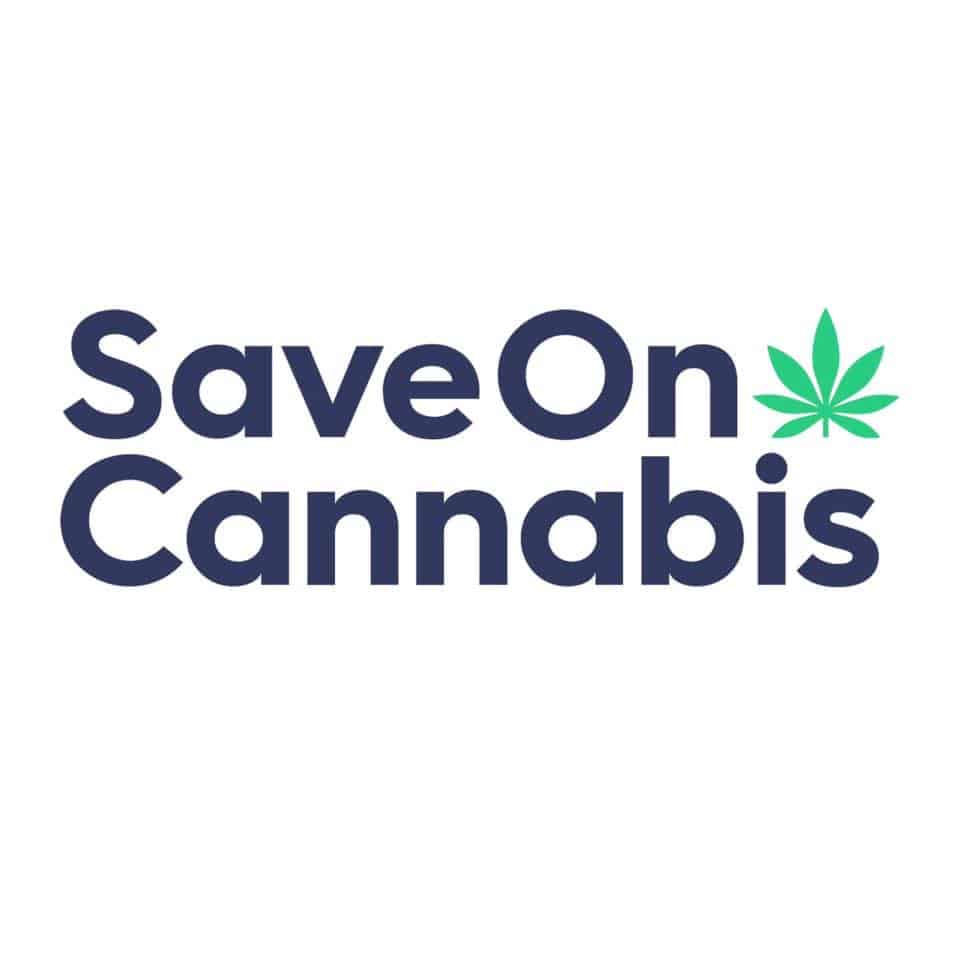 Save On Cannabis is the most trusted source for cannabis discounts and education information.  Vetted deals and clearly written articles to help you become a wiser consumer whether focused on the medical or recreational value of cannabis products.
Shop Smarter
Don't miss on the biggest deals! Sign up now for FREE.
Master the Art of Cannabis Cultivation: Unlock Secrets for Potency, Yield, Trimming, and Flavor! Level up your cannabis game now!
Uncover age-old cannabis secrets in Ayurveda and TCM, impacting wellness today. Explore now for compelling insights!
Unlock the Best of Canadian Cannabis: Discover Top Online Dispensaries, Trusted MOMs, & Exciting Trends - Your Ultimate Guide!