Canada Mail Order Cannabis: Herb Approach Review
May 22, 2019 | NugAndStem
Canada Mail Order CannabisCannabis Dispensary
Pros
Easy sign-up with signup bonus
Incredible selection of all kinds of products
Quick and discreet shipping
Free shipping on orders over $150
Products are packaged carefully
Great prices and specials that are hard to match
They have a referral program
Flowers come in resealable bags that are high quality
They post awesome informative articles
Cons
Not a lot of reviews yet as the service is newer
No lab test results will not allow you to know exactly the thc % of the strains
No Humidity Control packets included with the strains
Hands-On Herb Approach Review
Herb Approach offers a variety of cannabis flowers at incredibly competitive prices. Like most mail order websites, they offer more than just flower – featuring concentrates and edibles on their site as well. For this review, we picked up three of their top shelf strains and an edible. Read about our experience with each below and also remember you can always save money with Herb Approach promo codes here.
White Haze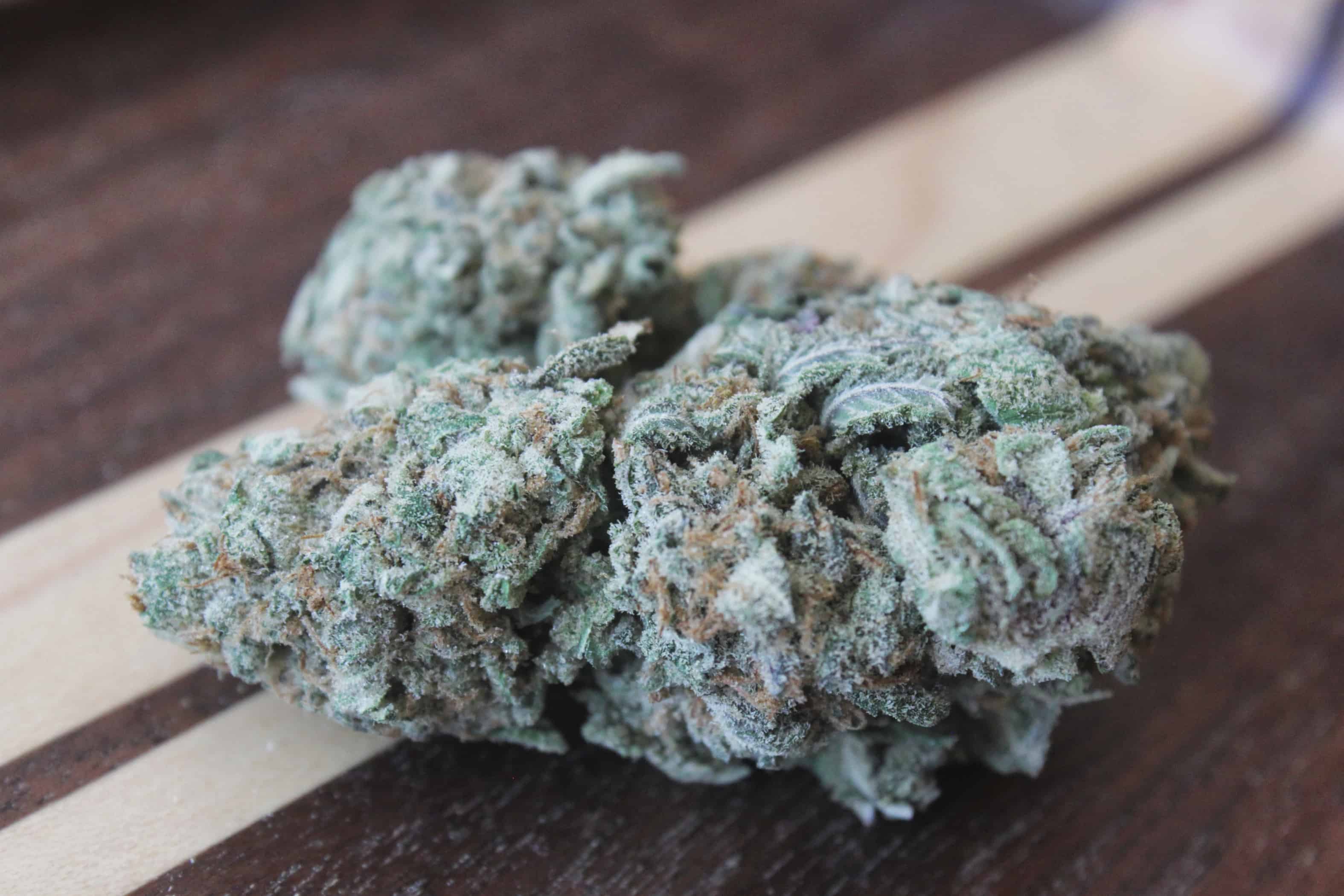 White haze is a Sativa strain which is advertised to lift the spirit and calm the soul. The flowers have all shades of green which are highlighted by clusters of short dark orange pistils. It also has a lot of crystals coating the entire nug – which is likely where the name comes from. The aromas are complex and strong – both sweet and earthy. There are notes of pine and grass as well as citrus tones.
Words are not enough to explain the beauty of the scent contained in these buds. When busted up the aromas intensify and almost seem reminiscent of the scent when you open a new electronic device. The inner leaves of the buds also have some purple tones and when ground they give the cannabis an interesting color palette.
---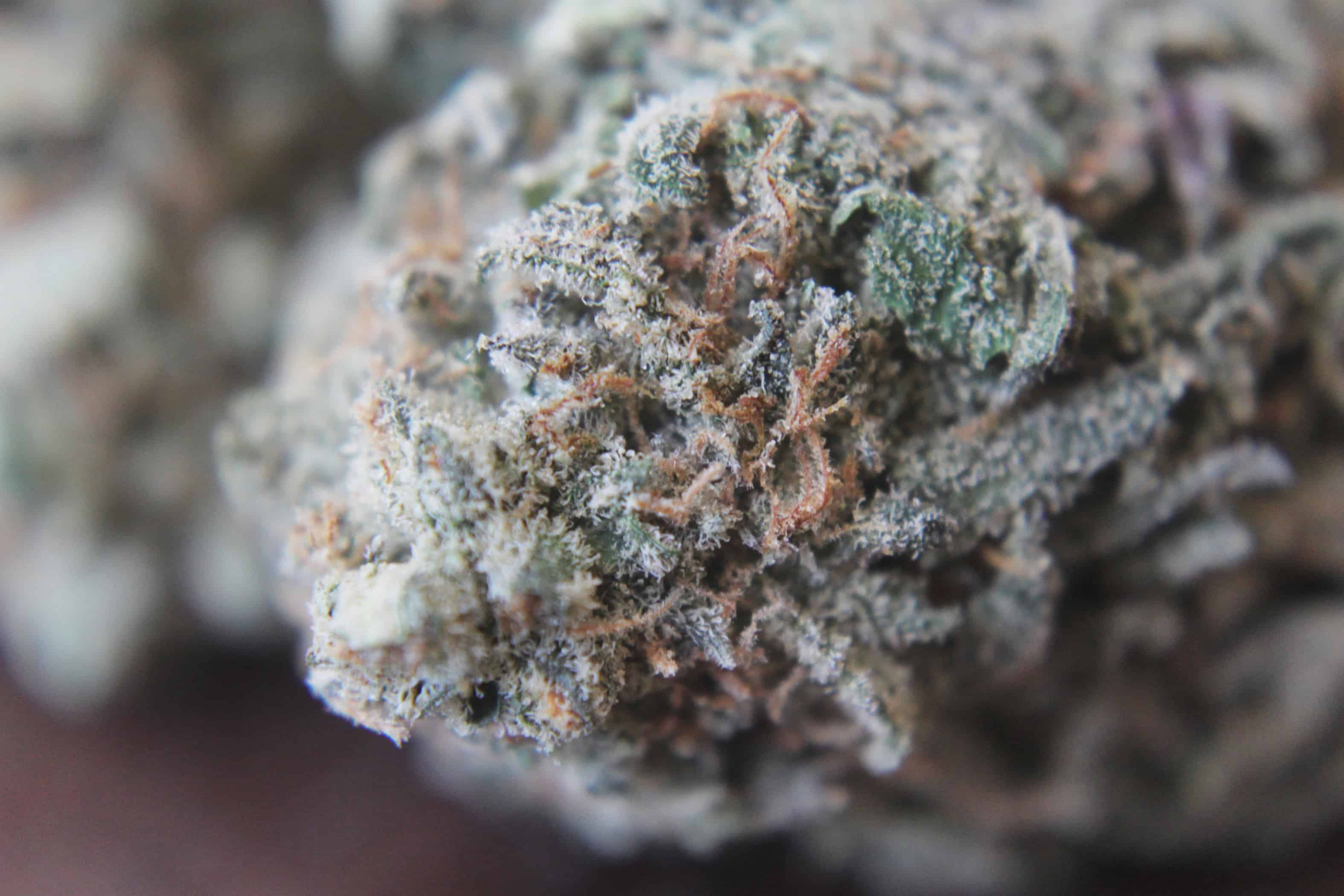 We consumed the strain in a joint first. The smoke is smooth but it does put pressure on your lungs and expands them. The scent comes through in the flavor leaving a delicious aftertaste which is quite similar to the smell. However Nug did have a tough time with the flavor – for some reason it made her cough hard. The strain burns very well; this is as a result of its proper curing.
The high kicks in fast with some uplifting energy. It made staying outside in the sun with our puppy feel like paradise. But it also made us crave munchies badly – in particular ice-cream despite it being single digits Celsius out. On another nicer afternoon we enjoyed this strain blended with a CBD dominant strain in a joint. The flavor is still delicious and the high kicks in strong but positive. It is short lasting but great for an active afternoon!
Product Rating from 0-100
– Aroma –100
– Taste –95
– Visual Aesthetics –90
– Stone/High –95
– Burnability/ Flush –90
---
Pink Death
Pink Death is a top shelf indica with a high class appearance. The flowers have a two tone color scheme – both light green and dark green. There are thin short brown pistils dotted across most of the nug, and it is entirely coated in white crystals.
There is certainly nothing deadly about the appearance of this strain, which makes us very excited to try it. The scent is that of a forest – piney and earthy. There are also some pungent almost diesel notes.
The scent is not overwhelming, but there are also some sweet aromas in the back that round out the experience. To us it almost smells reminiscent of dark chocolate.
---
When busted up in a grinder the sweet and piney notes come forward while the earthy aroma gets less noticeable. The diesel scent is still noticeable but with no change in intensity.
There is also an incredible amount of crystal that comes loose when the nugs are milled. Smoked in a joint the flavor is totally different than the aroma. It is tangy but doesn't leave much of an aftertaste – in fact after consuming it, it does not taste like we just smoked.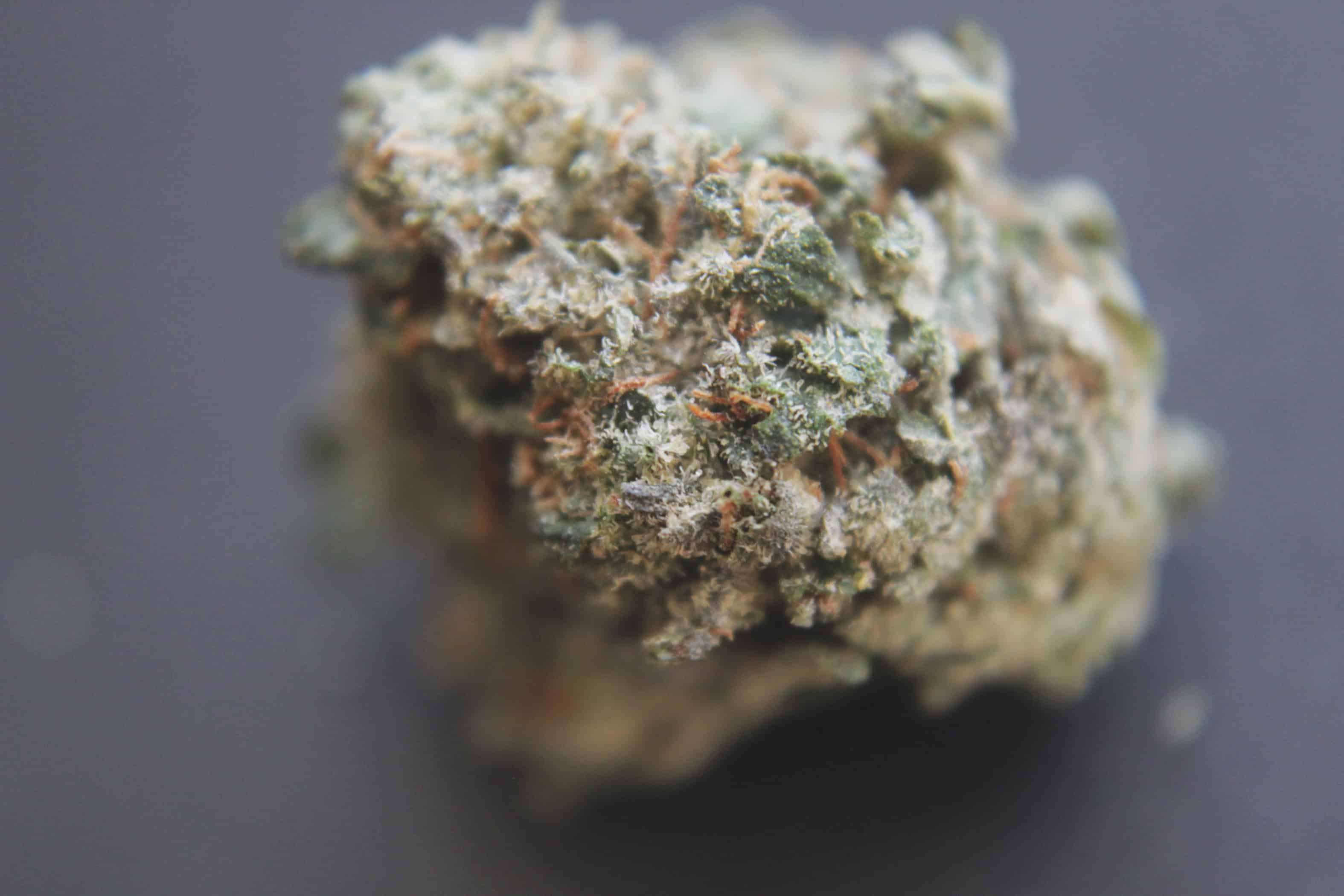 The smoke is smooth and the joint burns flush. It is a great smoking experience! At the end, the joint will burn your throat a bit because of the heavy amount of crystal – Nug had a small coughing fit which is unusual. Again, this is a potent top shelf strain.
The high is fully energizing but relaxing – and does not have any negative dysphoric effects. It made us chill out and get creative on new puppy training techniques. It also made us hit some mun-cheese hard! The high is long lasting and settles into a totally relaxing energy.
Even hours after consuming, it continues to uplift our spirits. All of this is what we want to see in an indica, and this is one of the best we have ever tried!
We also consumed a joint of Pink Death mixed with a CBD dominant strain. The effects were pretty quick and gave us a lot of positive energy to take some pictures. It didn't last terribly long but that's not necessarily bad. The added CBD seems to have taken the length of the high down.
Product Rating from 0-100
– Aroma –90
– Taste –95
– Visual Aesthetics –90
– Stone/High –100
– Burnability/ Flush –90
---
Wedding Crasher
Wedding Crasher is a hybrid strain with a gorgeous dark green almost purple hue. Long but think dark town pistils are interwoven in the nugs. All of this is covered in tons of white crystals.
This looks less like cannabis and more like candy. The aroma of this strain is complex and delicious. There are sweet and tangy notes layered with diesel dankness. There is also an earthiness that rounds it out.
The name of this strain must be alluding to a delicious cake, because that is what we sense in the scent. Milling the cannabis releases a fruity berry scented explosion. This cannabis smells so good that we wouldn't put it past someone to want to eat it.
We initially consumed this strain in a pipe. The smoke is smooth and the flavour is full. Your mouth will be coated in a very sweet berry flavour with no bad aftertaste.
We also did not experience any dry mouth issues. It hits your body but leaves your head clear and provides positive energy. This is what you want to consume before a dance party – it made us want to move!
---
To try to use that positive energy this strain gives while also adding some inflammation reduction we decided to blend this strain with a CBD dominant strain and smoke it from a joint.
The smoke is smooth and the burn is flush – this cannabis is a pleasure to smoke. You almost don't feel like you took a hit until you exhale. The effects come on almost immediately but are not overwhelming.
We consumed this joint on a beautiful sunny Sunday afternoon while out with our dog. It made us feel very positive but it did apply some pressure to our head. That effect could have been from the other strain we added as we did not experience that with it alone.
For Stem, the energy from the strain and the calming effects on his muscles and joints allowed him to be active with the dog. In general this is an excellent daytime cannabis if you have nothing that you are responsible for at that moment.
Product Rating from 0-100
– Aroma –95
– Taste –90
– Visual Aesthetics –95
– Stone/High –90
– Burnability/ Flush –90
---
Mary's Sativa Bunnies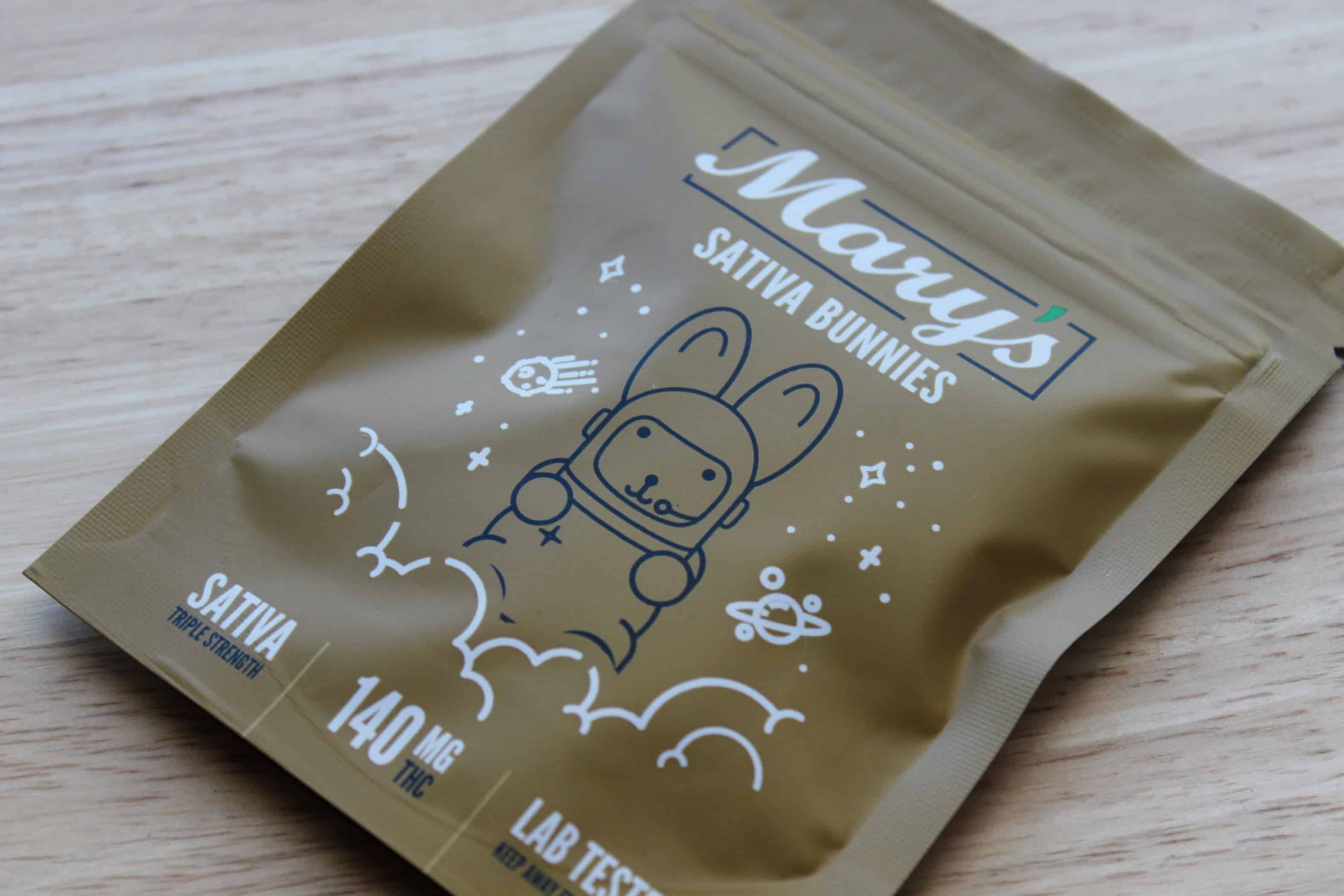 The outer packaging has an awesome design and has all necessary information about the product. The 140mg of THC is dispersed between four bunnies.
This is a very strange dosing method and given the non symmetrical shape of the bunny it is hard to accurately dose. We assumed that each bunny had 35mg of THC which meant that half of the bunny split in half from head to toe would be a good starting dose – especially for beginners or those who do not consume edibles often.
The gummy is quite hard but is easy to split using a butter knife. The flavor is very strong in cannabis and that is just how we like it. However as with all edibles currently on the market no matter what dose you take you don't get to enjoy that big of a snack!
---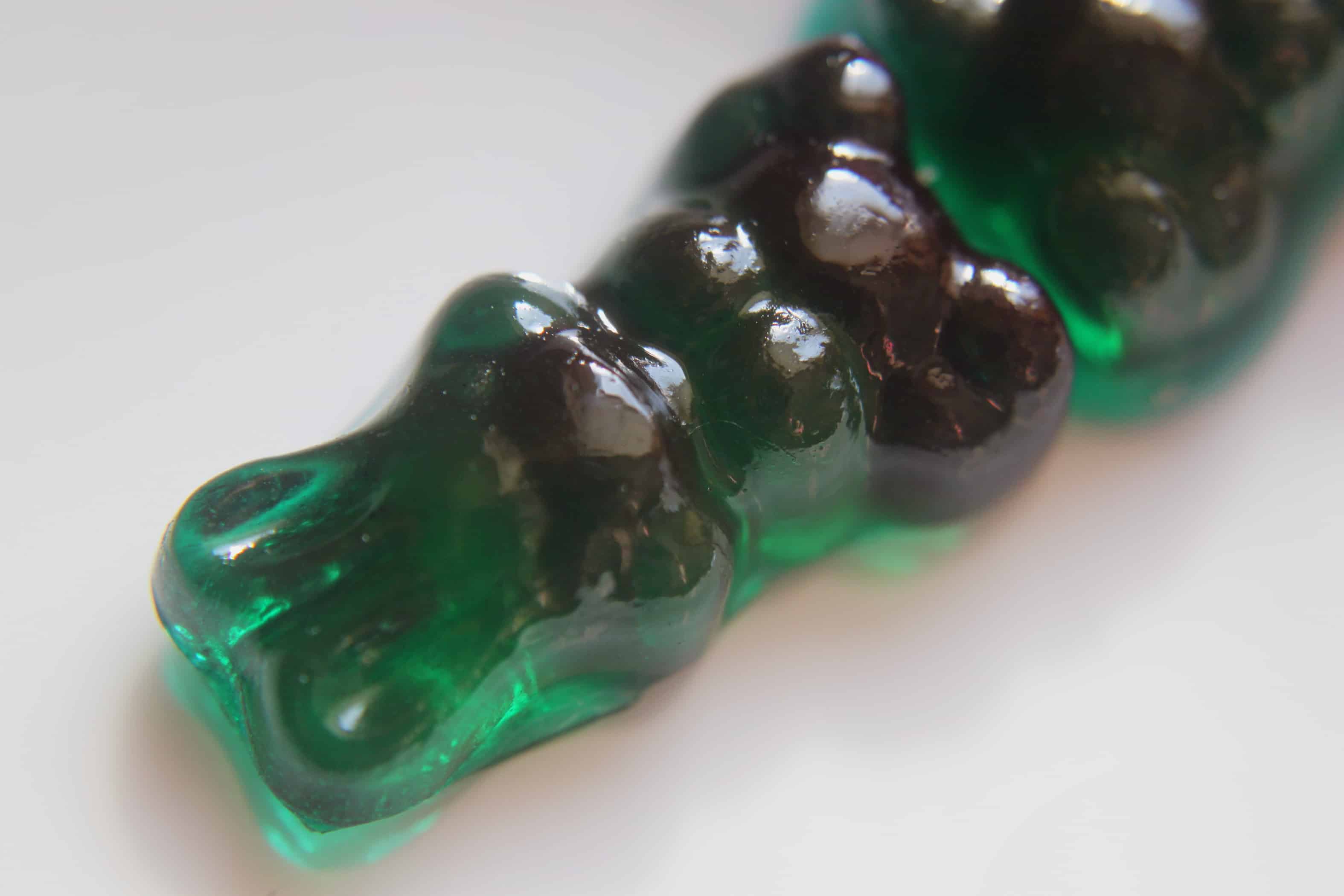 Sadly, after taking the half bunny neither one of us experienced any noticeable effects whatsoever. We did not consume any other cannabis products and the high simply never kicked in.
Our tolerance is relatively high, so perhaps that dose is not strong enough for us. We next each tried a full bunny – and as we said we assume this is 35mg.
Given that it didn't kick in we consumed a joint right after consuming the gummies. We certainly would not recommend that for a beginner dose.
The high kicked in within an hour and made us quite positive and we had some serious giggles. It was not an overpowering high – which is a big plus.
---
Herb Approach Service Review
Website Experience
Sales Sales Sales! That is what you will see when you go to the Herb Approach website. With 4-20 nearing at the time we are writing this, you would have a tough time finding better deals anywhere.
In general, Herb Approach offers great specials. But that is not the most unique part of Herb Approach.
It is clear that they are focused on helping their customers. They post great articles frequently which are full of educational material. These types of activities demonstrate to me as a customer that they are interested in more than just profiting from the plant. Giving back and educating is incredibly important for normalizing this amazing plant we all love!
Product-wise, they have it all. Flowers, concentrates, edibles, CBD products, , Delta 8 products, Delta-9 THC gummies, topicals, tinctures, and accessories to boot. They offer tons of cannabis discounts and love putting together products in more affordable packages. One thing that is really great is that they have a vendor list which you can use to filter the products of your preferred suppliers.
The flower pages have clear photos and provide details of the strain as well as its flavours, effects, and medicinal benefits. This is great but it would be nice to see some lab tested results and clear THC % values.
Some products have a decent amount of reviews which means that people are buying and trying these strains. This is a rare site that will allow you to purchase 2 grams as a minimum, rather than 3.5 grams.
When browsing the page you do see a lot of 'Out of Stock' products which can hide products that are in stock – especially because the selection is simply huge. But there is an option to show only in stock products, but it didn't seem to work when we tried it.
The concentrates selection is also out of this world. It is amazing how many different products Herb Approach has managed to pull together. Their cannabis prices are some of the lowest we have seen and they offer a lot of unique products that any 710 fan will love.
Their edible selection looks straight out of Willy Wonka's factory. There were a lot of brands and products for sale that we had not seen anywhere else. This all shows that this team is focused on delivering a high quality customer experience! Before you head over to the Herb Approach website make sure to find promotional codes on their profile page.
---
Shipping and Packaging Quality
The package was shipped via Canada Post Xpresspost and arrived in a discreet unmarked blue wrapping – which is different than the typical Xpresspost wrapping.
Inside there was a cardboard box which was sealed in a vacuum sealed bag. No scent was detectable even when the package was fully opened. This is a very well packaged order.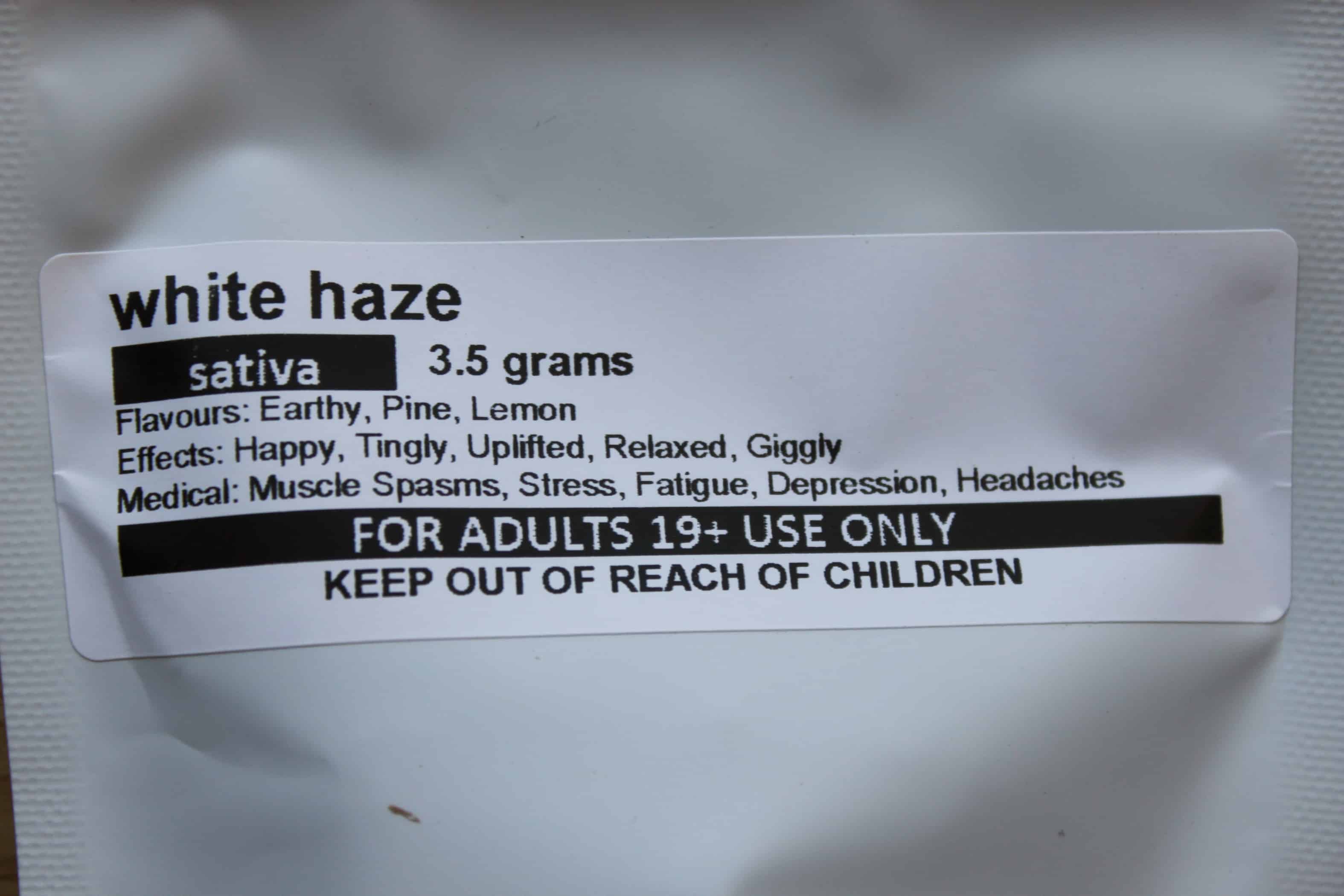 The individual stains were packaged in high quality plastic baggies which themselves were heat sealed. The label on the baggies is the stuff of dreams and sets an example for the other mail order and recreational resellers.
The label names the strain and indicates if it is a Sativa/Indica/Hybrid. It also gives the weight, flavors, effects, and medical benefits as well as indicating that it is for adult use only.
This is truly amazing and deeply appreciated – as well as demonstrating that Herb Approach cares about us the consumers. The only thing that would be great to see added would be the THC and CBD potency percentage.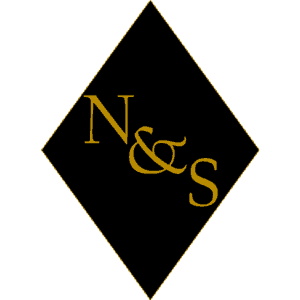 Nug & Stem Review
We are a couple that enjoys regular cannabis consumption and has a passion for sharing that enjoyment. I, Nug, am a petite woman who consumes cannabis more sparingly than Stem – who is a man and a more experienced user. Medically, I use cannabis most often to help treat anxiety, so I tend to reach for strains and products with higher levels of CBD. Stem uses cannabis to relieve chronic back pain caused by sports injuries, so he relies on a wide array of products depending on whether he needs help being active, falling asleep or needs instant topical relief. Medical uses aside, we do also enjoy using cannabis recreationally with friends and would like to contribute to normalizing this amazing plant. Visit us on Instagram @NugAndStem
---
Disclosure: I received these products gratis so that I could try them and then share my honest opinion with the SOC community. I am employed by Save on Cannabis to write honest reviews and provided a flat rate payment for the writing of the review. SOC may receive recurring affiliate payments for purchases made based on this content.
10% Off Herb Approach! Mail Order Cannabis in Canada. (New & Returning Users)
Exclusive review of Canada mail order site The Green Ace. We got our hands on a nice selection of cannabis flowers.
Looking for more rest eye, in this Trokie Fast Melt Tabs with Melatonin review we test them out to help our insomnia filled nights.
This Maddyn CBD Broad Spectrum Topical Cream is meant for post workout relief, see if our reviewer felt the results. See if it does renew & recharge.