NutraCanna Review: CBD Dissolvable Sleep Tablets
Dec 11, 2018 | Romy
CBDCBD Bath BombsCBD CandyCBD ConcentratesCBD DrinksCBD EdiblesCBD GummiesCBD Isolate or Terpsolate Powder and CrystalsCBD Pet ProductsCBD Pills & CapsulesCBD TincturesCBD TopicalsCBD Vape OilsSave On Cannabis Verified
NutraCanna CBD Sleep Dissolvable Tablets With Melatonin
Pros
All-Natural Ingredients
Helps With Sleep
Relaxing
Non-Addictive
Tastes Good
Brand Overview: NUTRACANNA
NutraCanna's slogan is "All Health, No High" and they stand behind it with their line of all-natural CBD products designed with your health in mind. CBD is fast becoming an integrated part of everyday wellness, and NutraCanna wants to give people access at a price that won't break the piggy bank. NutraCanna supports sustainable farming methods, using hemp grown from Kentucky family farmers who are experts in cultivation and production. The company prides itself in being at the forefront of the science that goes into making the purest CBD. All their products are 100% THC free.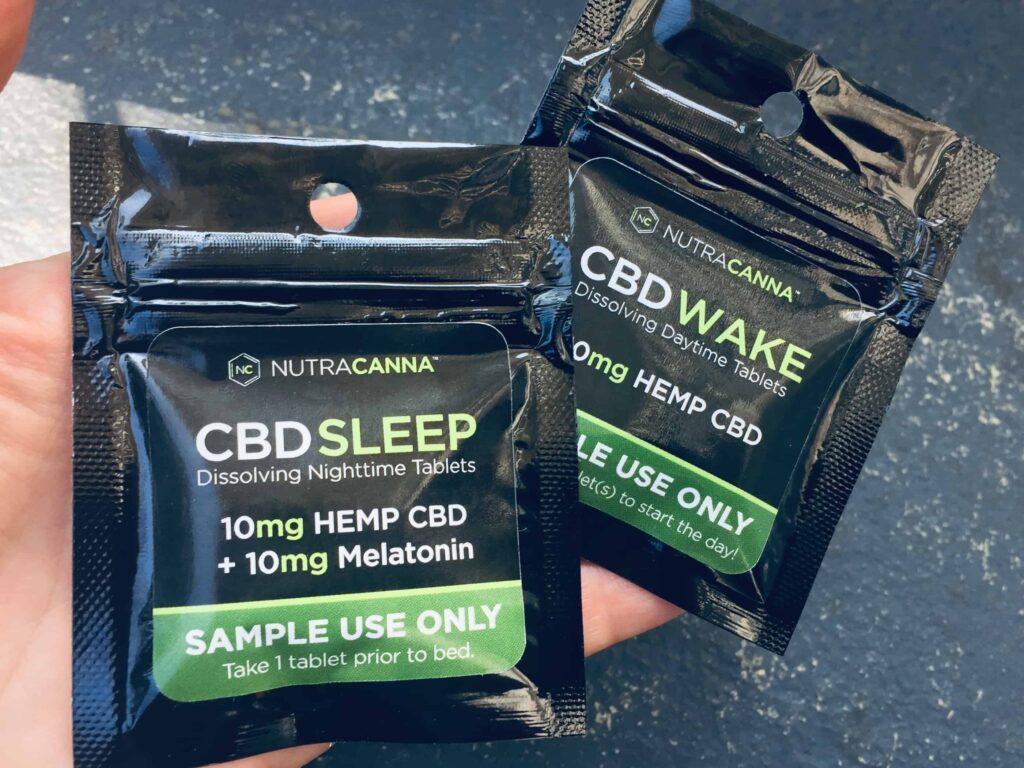 Products: CBD Oil, CBD Tablets (Daytime, Night), CBD Hemp Crystalline Isolate, CBD Topical Cooling Cream
Price Range ($-$$$$): $$-$$$
About the NUTRACANNA CBD + MELATONIN DISSOLVABLE TABLETS 300 MG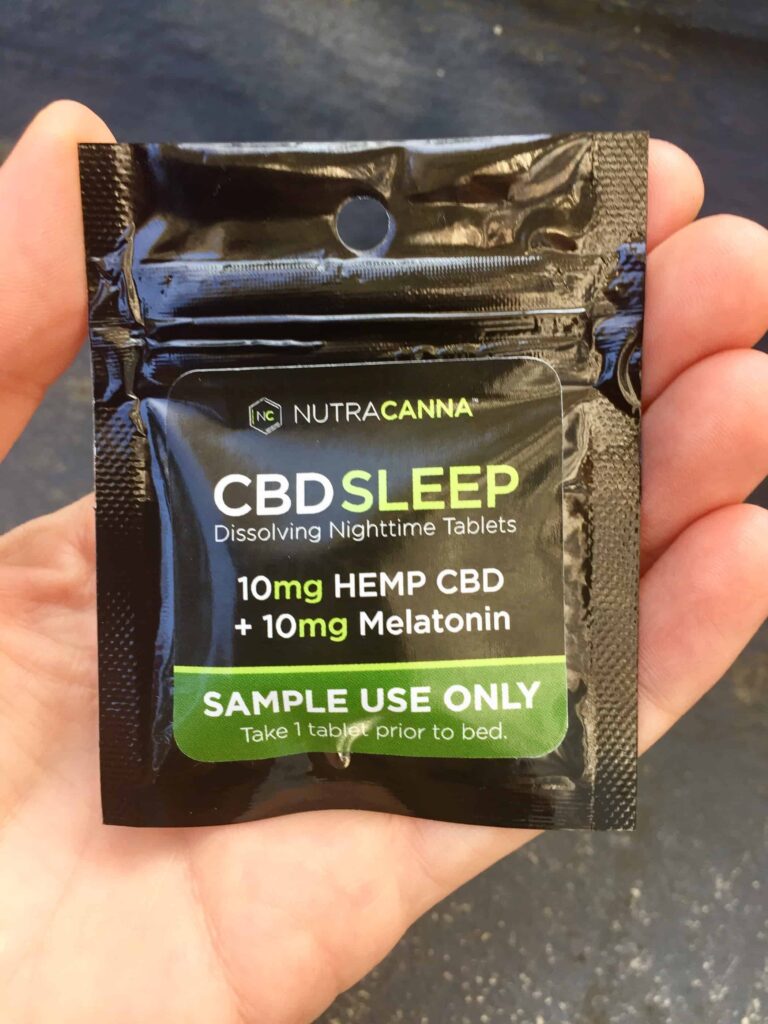 NutraCanna's CBD + Melatonin Dissolvable Tablets are easy to use pills that will help you get a restful night's sleep. By placing a tablet into your mouth and allowing it to dissolve under your tongue, the ingredients quickly enter your bloodstream and will help you fall and stay asleep. Each tablet contains 10 mg of CBD to calm the mind and relax the body. In combination with 10 mg of sleep-inducing melatonin, this spearmint flavored tablet is an all-natural alternative to over-the-counter and prescription sleeping pills.
NUTRACANNA CBD + MELATONIN DISSOLVABLE TABLETS 300 MG Specifications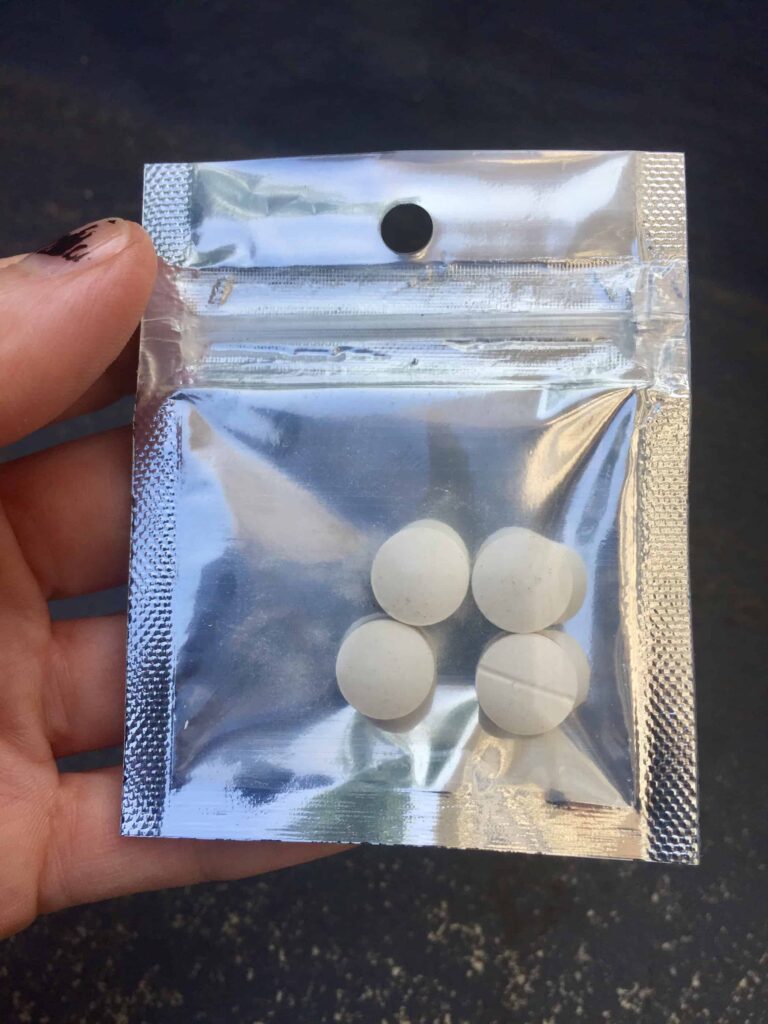 Serving Size: 1 Tablet

Volume: 30 tablets

Concentration: 10 MG CBD + 10 MG Melatonin / Tablet

Additive-free

Gluten-free

Non-GMO

Spearmint Flavor

Active Ingredients: Hemp-derived CBD (cannabidiol isolate), melatonin

Inactive Ingredients: Magnesium Stearate, Silicon Dioxide, Stevia, D-Mannitol, Xylitol, MCC (Microcrystalline Cellulose), Crospovidone, Dibasic Calcium Phosphate Anhydrous, Spearmint Flavor, Sodium Copper Chlorophyllin, Avocado Oil Powder
How We Tested the NUTRACANNA CBD + MELATONIN DISSOLVABLE TABLETS 300 MG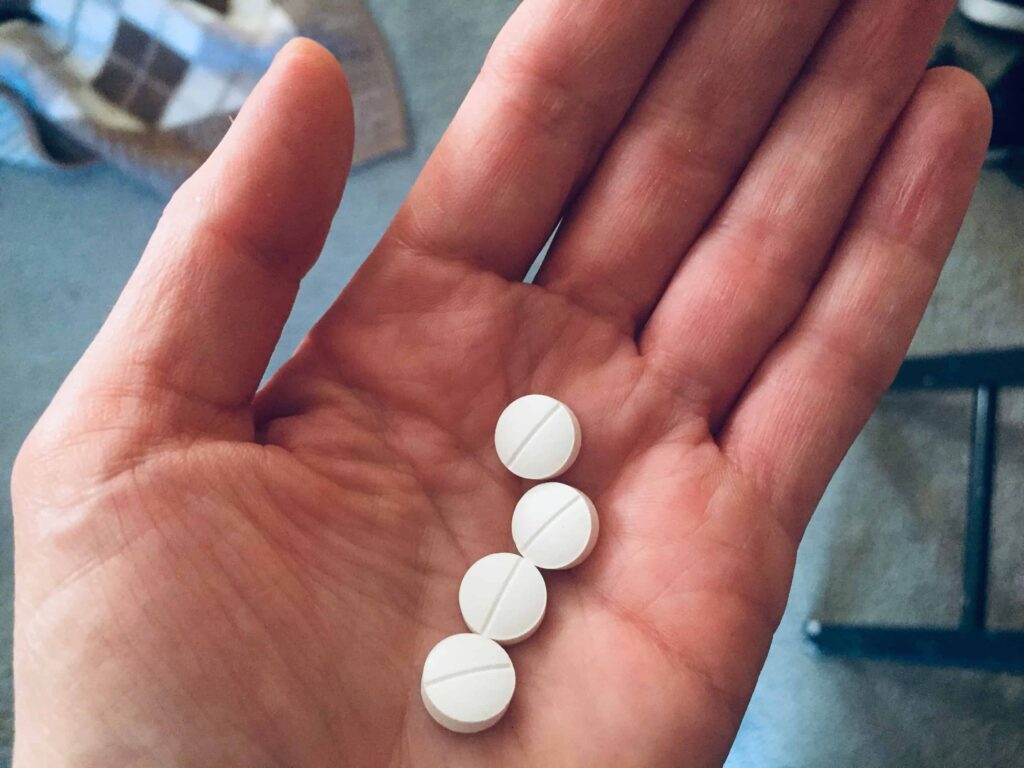 I'm bad at sleeping. I have chronic pain on every side of my body, so there is literally no comfortable way for me to sleep. The only way I can get any rest is if I drug myself with melatonin and Benadryl. Sometimes, I like to add a little CBD into the mix. Even then, there is no guarantee that I will fall asleep. And there's even less of a guarantee that I'll be able to stay asleep. I'm trying to wean myself off of the Benadryl, so I was interested in trying this combination of CBD and melatonin as a possible long-term replacement. I allowed two tablets to dissolve under my tongue and settled down to bed.
How the NUTRACANNA CBD + MELATONIN DISSOLVABLE TABLETS 300 MG Worked for Me
Wow! Seriously, wow! These little tablets really knocked me out. I took a total of 20 mg of CBD and 20 mg of melatonin and after an hour and a half, I was lights out for a good five hours. I never sleep that long continuously so for me it was a veritable miracle. The CBD made me warm and relaxed while the melatonin caused my eyes to get heavy. It's amazing how different I feel after getting a decent night sleep. It feels like I'm almost… human. Pure relief.
Useful and Unique Things to Know About NUTRACANNA CBD + MELATONIN DISSOLVABLE TABLETS 300 MG
Since CBD is a non-addictive and non-psychoactive substance that can offer pain and anxiety relief, NutraCanna hopes it can become a healthy replacement to opioids and narcotic pharmaceuticals. I recommend consulting with your doctor first before you make any changes to your pain management, but CBD is becoming a serious contender in the world of medicinal relief.
NUTRACANNA CBD + MELATONIN DISSOLVABLE TABLETS 300 MG Rating Breakdown
Gradings from 0-100.
PRESENTATION • 100
Simple and clear.
RELIABILITY • 100
Works like a charm!
QUALITY • 100
All-natural, non-addictive ingredients.
FLAVOR • 100
Minty fresh.
VALUE • 90
Expensive
How the NUTRACANNA CBD + MELATONIN DISSOLVABLE TABLETS 300 MG Stacks Up Against the Competition
If this product weren't so expensive, it would absolutely replace my Benadryl. I've become a legitimate believer in the combination of CBD and melatonin, and NutraCanna gets the balance just right. I'm really looking forward to trying their dissolvable night-time tablets with 25 mg of CBD!
Saving Money With NUTRACANNA CBD Coupon Codes
Save money with CBD Dissolvable Tablets coupons here at Save On Cannabis the World's largest online cannabis coupon code directory.
Disclosure: I received these products gratis so that I could try them and then share my honest opinion with the SOC community. I am employed by Save on Cannabis to write honest reviews and provided a flat rate payment for the writing of the review.  SOC may receive recurring affiliate payments for purchases made based on this content.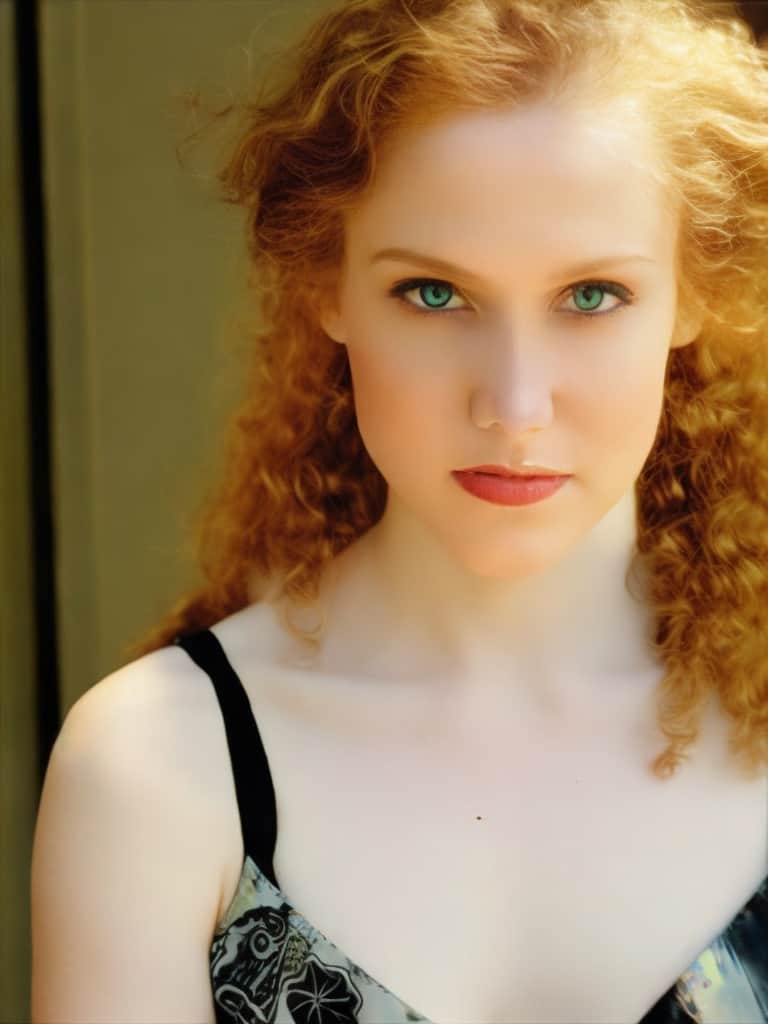 A medicinal cannabis user, utilizing the power of the plant to ease the pains and stresses from long standing conditions that other over the counter or prescriptions could not fix or weren't a natural option like cannabis.  Also, has a background in working directly in the cannabis industry in California within various dispensaries.
Looking for mail order cannabis in Canada? Our reviewer a bunch of products in this Evergreen Medicinal review.
Can CBD help our reviewer find their calm? In this Lock & Key Remedies review our expert tests out their 75mg softgels.
Our reviewer tests Prima's Brain Fuel functional dissolvable powder with CBD, adaptogens, & nootropics. See if it worked in our review.