GoGreen Hemp Review – Premium CBD Orange Drops 500mg
Oct 1, 2018 | Romy
CBDCBD CandyCBD ConcentratesCBD EdiblesCBD GummiesCBD Pet ProductsCBD Pills & CapsulesCBD TincturesCBD TopicalsCBD Vape Oils
Brand Overview: GoGreen Hemp
GoGreen Hemp is a family owned and operated company from Colorado that specializes in products that use organic hemp extract with CBD and other quality ingredients. Their extensive line of medicinal CBD products ranges from wax crumble, gel capsules, candies, oil drops, balms, and dog chews for your animal friends. GoGreen Hemp's mission is to make high-caliber products that bring relief and to educate consumers about the medicinal properties of CBD. They have a Helping Hand Program that supports veterans and those with long-term disabilities by offering 20% off anyone who qualifies. They believe that CBD can change the world.
Products: CBD Oil Drops, CBD Cartridges, CBD Balms, CBD Gummy Bears, CBD Gel Capsules, CBD Wax Crumble, CBD Dog Chews, CBD Bath Bombs
Price Range: $$
About the GoGreen Hemp Premium CBD Orange Oil Drops
The GoGreen Hemp Premium CBD Orange Oil Drops is an all natural tincture you can mix with your food or drink, or just use it by mouth. The orange flavor mixed with coconut oil tastes like a healthy creamsicle. One serving (or one dropper) of this CBD-infused oil has the potential to help with insomnia and pain relief. Although the studies aren't conclusive, there is a lot written about the relief CBD offers for those struggling with anxiety, whether it's the social variety or PTSD.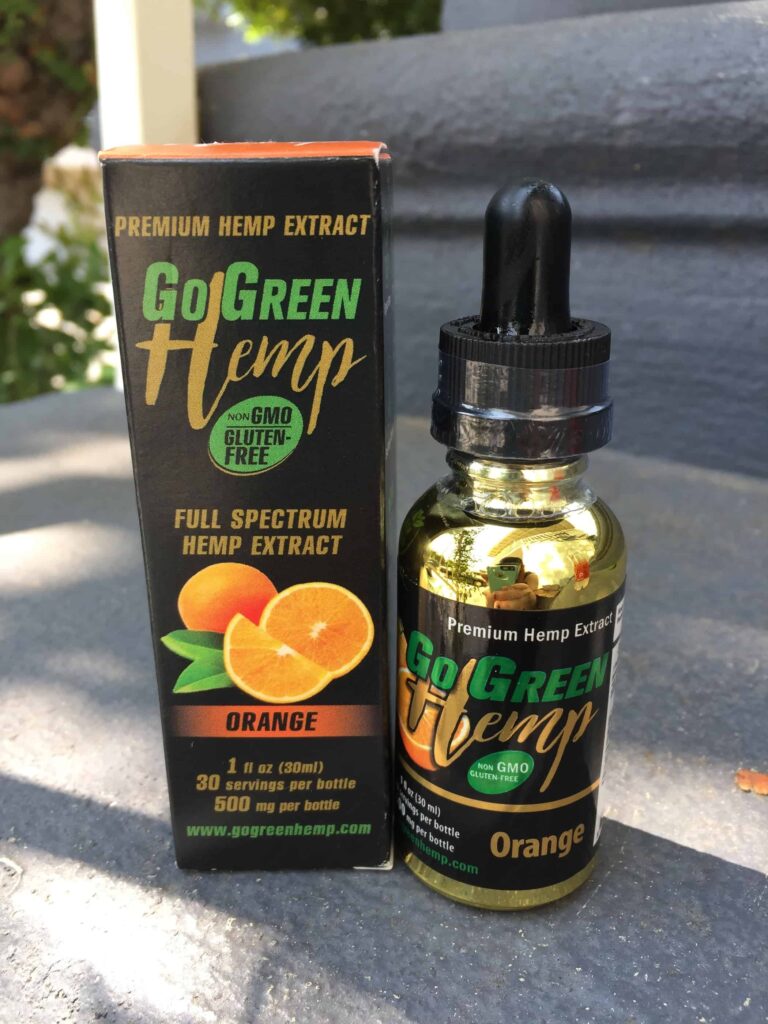 GoGreen Hemp Premium CBD Orange Oil Drops Details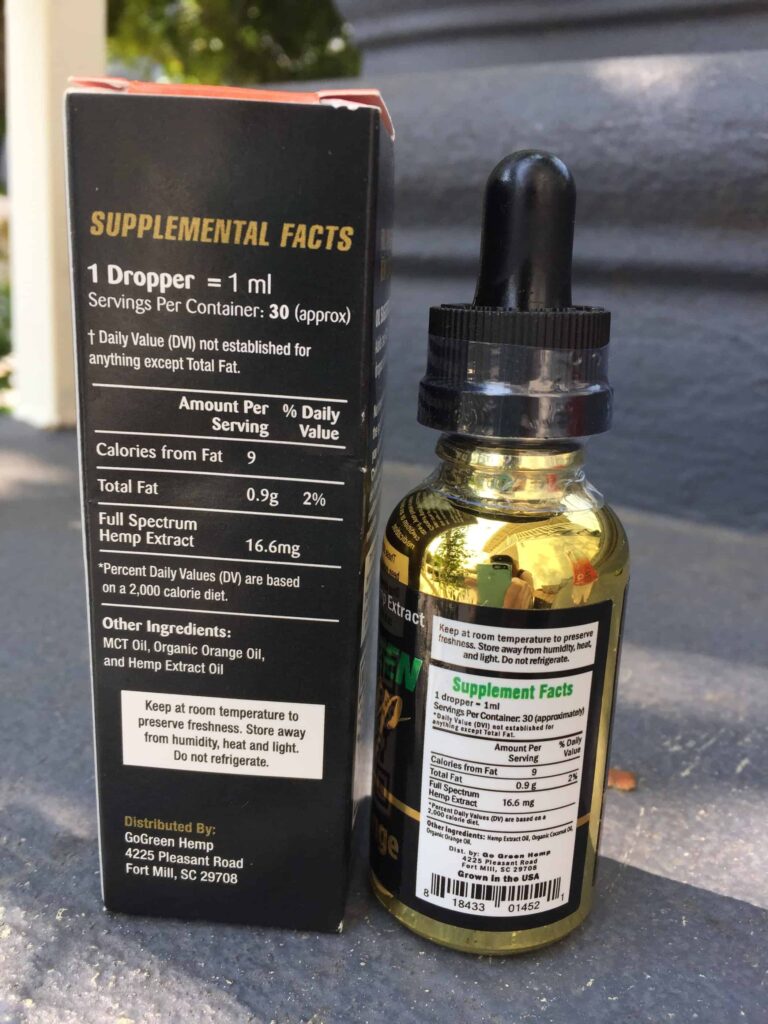 Ingredients:
Details:

How We Tested the GoGreen Hemp Premium CBD Orange Oil Drops
I used GoGreen's CBD Orange Oil Drops sublingually, and so you don't have to look it up like I did, that means I put it underneath my tongue. As someone who struggles with social anxiety, I'm always on the lookout for natural and non-psychoactive anti-anxiety options. I'd just like a little something to take the edge off when faced with standing in line at the grocery store (yikes!) or making a phone call (quelle horreure!). I tested this product for the purpose of seeing if there would be any difference in my anxiety levels. I took a dropper in the morning before I started my day and waited to become a cool, confident, yoga pants-wearing, tea-sipping anxiety-free maven. (In this fantasy, my hair is less frizzy too. Does GoGreen make a detangler?)
How the GoGreen Hemp Premium CBD Orange Oil Drops Worked for Me
The CBD drops made me feel relaxed and in turn, less anxious. It was a subtle change, like how I imagine people feel when they drink chamomile tea every morning and stare out the window to an idyllic countryside view. I was amazed at how I could feel the effects without feeling high. The drops made me feel warm, sleepy but not tired. I felt like I could work if I wanted to, or sleep if that was my preference. All in all, the CBD helped with the anxiety because it made me feel more present. CBD has become a part of my everyday routine.
Useful and Unique Things to Know About the GoGreen Hemp Premium CBD Orange Oil Drops
I went on an internet search for people who used CBD for severe anxiety disorders, including PTSD. While there are no official studies yet, anecdotal research indicates those with PTSD can find relief through CBD. In fact, there are pushes by veterans groups for more research and funding into this potential miracle drug. With the opioid crisis and anxiety a seeming epidemic, can't we fast track this research?
Rating Breakdown: GoGreen Hemp Premium CBD Orange Oil Drops
PRESENTATION • 90
Pretty but lacks subtlety.
RELIABILITY • 100
Provides anxiety relief.
QUALITY • 100
All natural, vegetarian, organic ingredients.
FLAVOR • 100
Really tasty orange and coconut oil flavor.
VALUE • 100
Inexpensive for high quality.
How the GoGreen Hemp Premium CBD Orange Oil Drops Stacks Up Against the Competition
All of GoGreen's products are high-quality at a relatively low price compared to similar products on the market. I recommend GoGreen CBD drops for anyone wanting the benefits of marijuana use, like relaxation, but without the high feeling. The great taste and effectiveness make this product something I'd use every day.
Saving Money With  GoGreen Hemp Coupons
Save money on all CBD Coupons here at Save On Cannabis the World's largest online cannabis coupon code directory.
Disclosure: I received these products gratis so that I could try them and then share my honest opinion with the SOC community. I am employed by Save on Cannabis to write honest reviews and provided a flat rate payment for the writing of the review.  SOC may receive recurring affiliate payments for purchases made based on this content.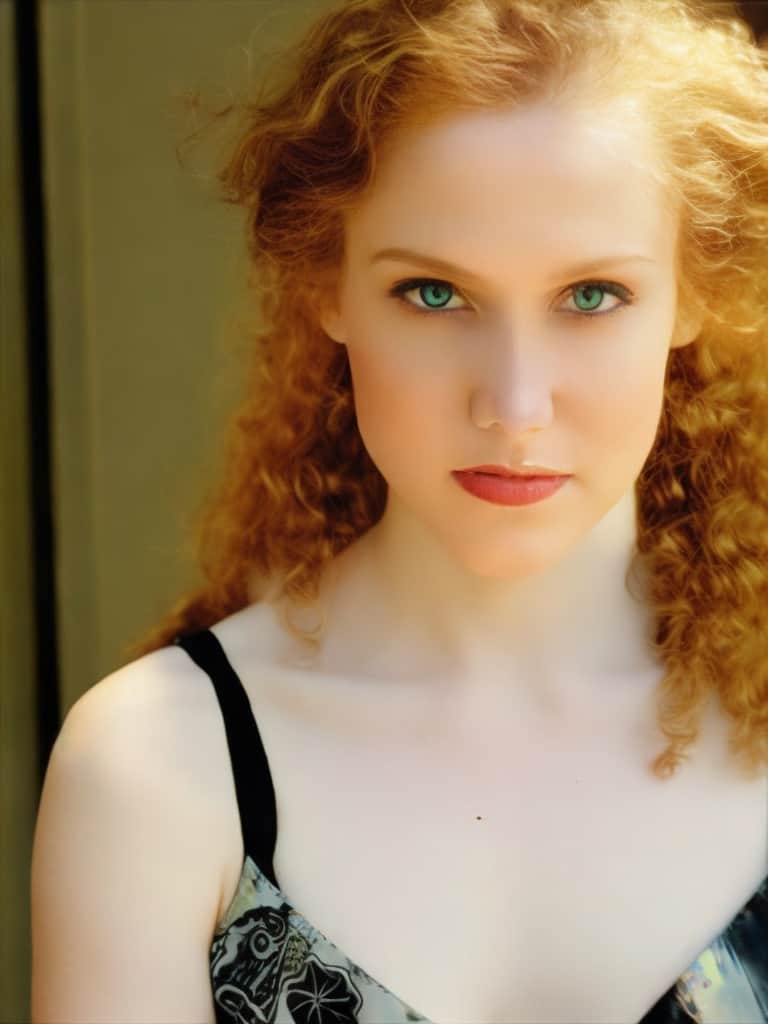 A medicinal cannabis user, utilizing the power of the plant to ease the pains and stresses from long standing conditions that other over the counter or prescriptions could not fix or weren't a natural option like cannabis.  Also, has a background in working directly in the cannabis industry in California within various dispensaries.
GoGreen Hemp review of the CBD Balm Salve Eucalyptus & Lavender, breakdown of what we like and dislike with photos and coupons.
Keefer is dead set on upping your dabbing and smoking game with their luxury dabbing and scraping tools, read our Keefer Scraper review.
Our reviewer has arthritis, with that type of extreme pain she is now testing CBD. Find out in this Aspen Green review if this CBD oil helps her.