Reef CBD Review: Newport Beach: Orange Citrus Tincture
Jul 11, 2019 | Romy
Reef CBD - Newport Beach - Orange Citrus, 500mg
Pros
Yummy
Easy to use
Quality ingredients
All-natural
Relaxing
REEF CBD NEWPORT BEACH ORANGE CITRUS TINCTURE (500 MG)
Product Review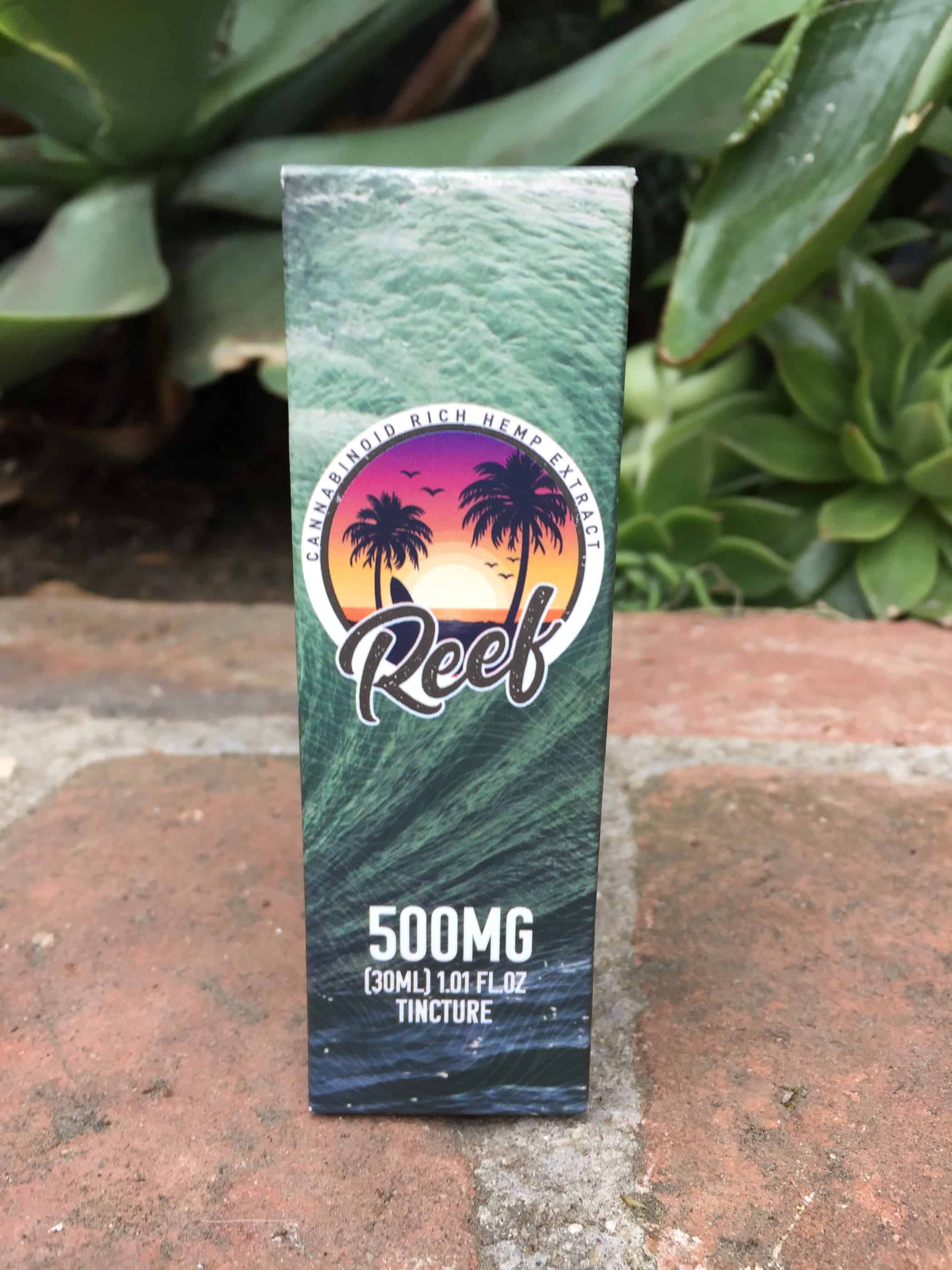 Brand Overview: REEF CBD
Reef CBD offers a diverse array of cannabidiol-rich products made from all-natural organic ingredients designed with your health in mind. Everything they make is tested in the lab to ensure the highest quality and that each product is potent and pure. Reef CBD produces some of the strongest CBD on the market under supervision by the Colorado Department of Agriculture. From THC-free flower to anti-aging serums, Reef CBD has created a plethora of products for whatever ails you.
Products: Tinctures, Vape Oils, Edibles, Topicals, Capsules, Hemp Flower, Face & Body, Clothing, Drinks.
Price Range ($-$$$$): $-$$$
---
About the REEF CBD NEWPORT BEACH ORANGE CITRUS TINCTURE (500 MG)
Flavored with sweet oranges for a fresh, citrus experience, Reef CBD's Newport Beach tincture is filled with CBD to calm your anxiety and relieve pain. Just a serving or two a day will bring you focus, energy, and a sense of overall wellness. By placing the oil directly under your tongue, or mixing it into your morning smoothie, this tincture is an easy and efficient way to take CBD. Reef CBD offers this product in 250 mg, 500 mg, and 1,000 mg for those in need of a stronger dosage.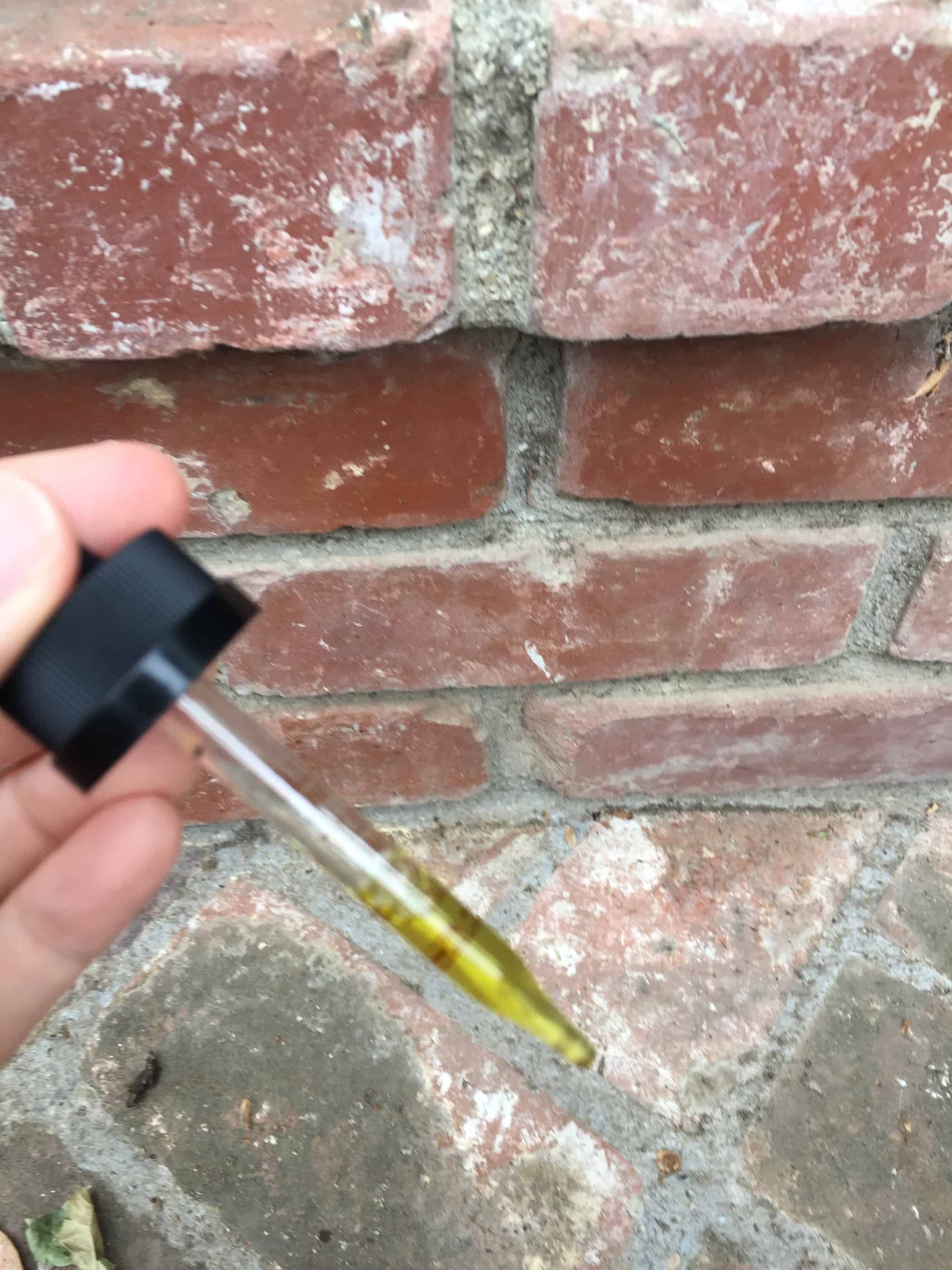 ---
REEF CBD NEWPORT BEACH ORANGE CITRUS TINCTURE (500 MG) Specifications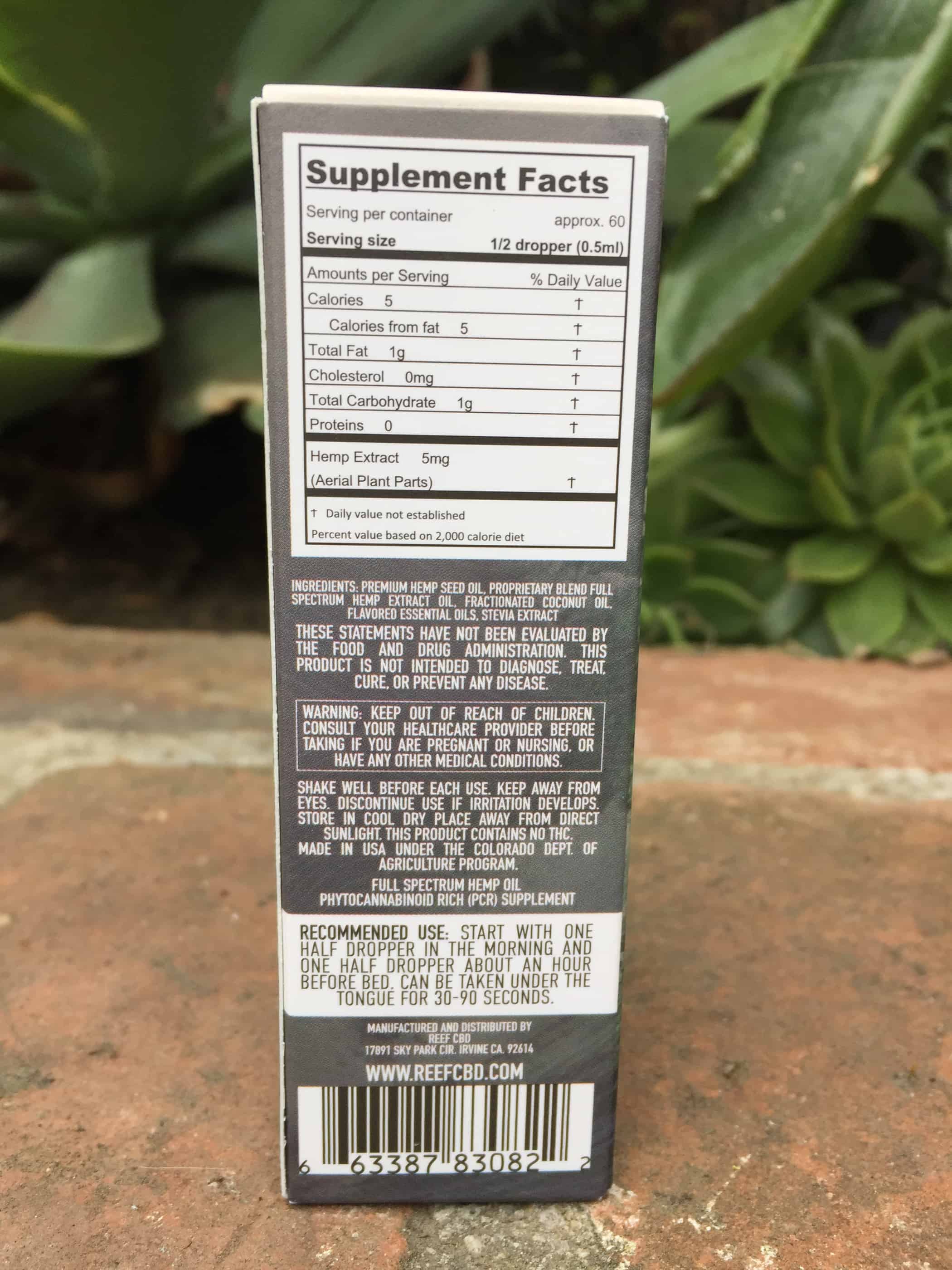 Ingredients: Premium Hemp Seed Oil, Proprietary Blend Broad Spectrum Hemp Extract Oil, Fractionated Coconut Oil, Flavored Essential Oils, Stevia
500 mg CBD per 30 ml bottle
60 servings per bottle
½ dropper = 1 serving
8.33 mg CBD per serving
THC-free
---
How We Tested the REEF CBD NEWPORT BEACH ORANGE CITRUS TINCTURE (500 MG)
I recently started driving again after a foot injury left me Uber-ing and getting rides from my sister everywhere. It's been great having the sense of freedom that comes with driving, but I'm also reminded of the stress that also comes along with it. From traffic jams to overzealous, self-righteous honkers, I can feel my heart rate going up every time I get into the driver's seat. This last week I had several appointments I had to drive to, so I picked out this new orange-flavored CBD tincture to see if it would provide me some relief. I placed a full dropper (2 servings) under my tongue about an hour before I had to hit the road.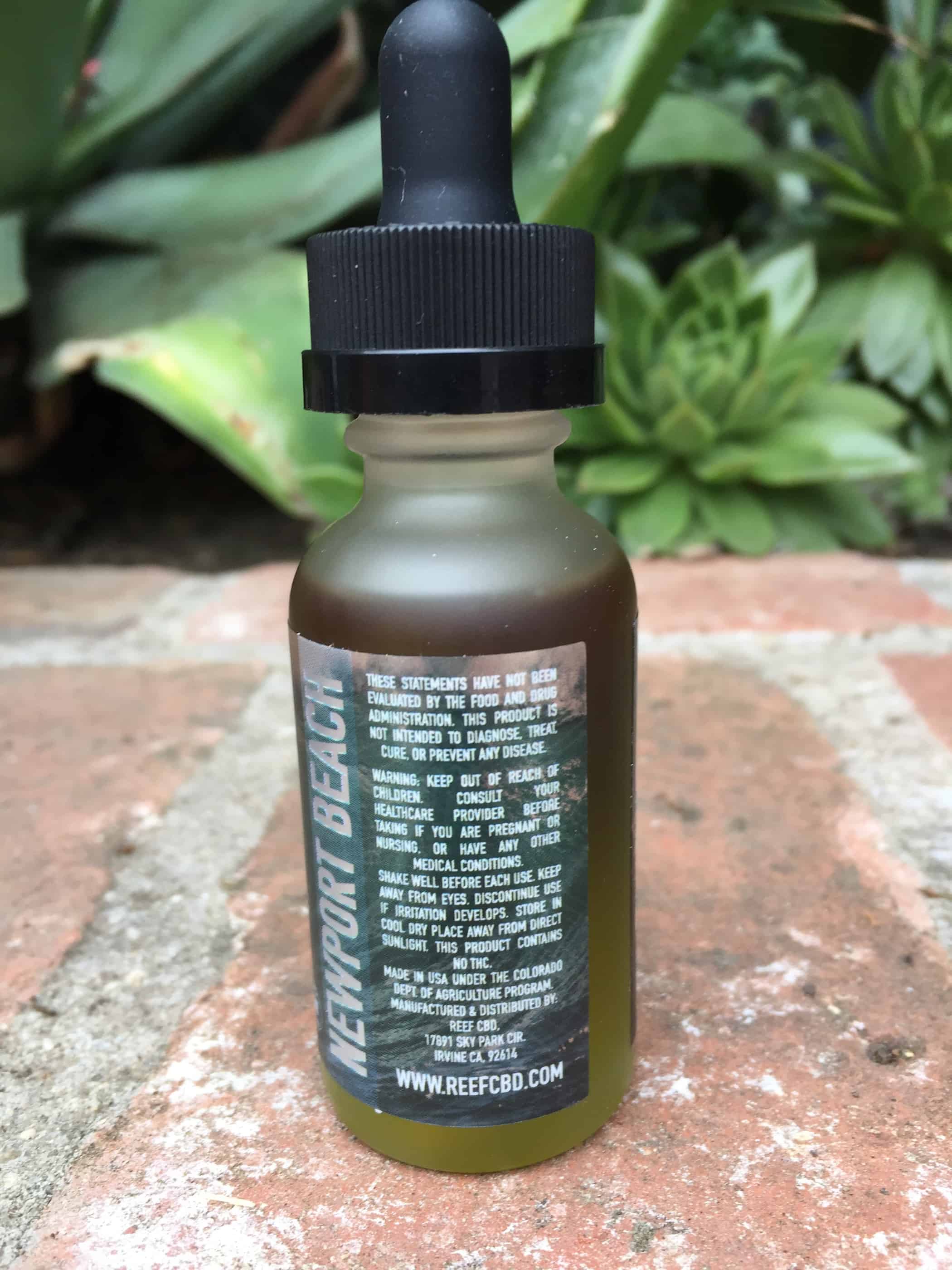 ---
How the REEF CBD NEWPORT BEACH ORANGE CITRUS TINCTURE (500 MG) Worked for Me
Could CBD solve the world's road rage problem? Maybe. It certainly helped keep me stay calm and collected during rush hour traffic. I felt focused and at-ease during the epic trip up the 101 North whilst making my way home from a far-away doctor appointment. I paid no mind to the creeping, claustrophobic dread that threatened to drive me to panic, surrounded on all sides by the grumbling and short-fused worst of humanity. None of it bothered me. The CBD helped me stay in the moment and just enjoy the ride.
---
Useful and Unique Things to Know About REEF CBD NEWPORT BEACH ORANGE CITRUS TINCTURE (500 MG)
Reef CBD offers other delightful tincture flavors besides the orange citrus, all named after various beaches. The Cardiff oil tastes like candy with its blue raspberry flavoring. The Cocoa Beach Peppermint tincture will freshen your breath while it reduces stress. Finally, the Venice Lemon Citrus flavor offers a sweet and sour solution that will bring your mind back to the beach, even when you're sitting in traffic.
REEF CBD NEWPORT BEACH ORANGE CITRUS TINCTURE (500 MG) Ratings
In the next sections gradings from 0-100 on our review, these grades add up to give the product's overall score.
PRESENTATION • 100
Fun and informative.
RELIABILITY • 100
Anxiety-relieving.
QUALITY • 100
Lab-tested.
FLAVOR / SMELL / or EASE OF USE • 100
Mild orange flavor.
VALUE • 90
Somewhat expensive.
---
How the REEF CBD NEWPORT BEACH ORANGE CITRUS TINCTURE (500 MG) Stacks Up Against the Competition
The Reef CBD Newport Beach Orange Citrus tincture is a great tasting and effective CBD oil. GoGreen Hemp also has an orange-flavored tincture that works and tastes just as good, but costs $20 less. If Reef CBD wants to compete on the glutted tincture market, they might want to consider lowering their cost.
---
Saving Money With Reef CBDCoupons
Save money on all Tincture here at Save On Cannabis the World's largest online cannabis coupon code directory.
---
Disclosure: I received these products gratis so that I could try them and then share my honest opinion with the SOC community. I am employed by Save on Cannabis to write honest reviews and provided a flat rate payment for the writing of the review. SOC may receive recurring affiliate payments for purchases made based on this content.
Save on Reef CBD Review: Newport Beach: Orange Citrus Tincture
Sorry, no coupons were found.
We test another REAKIRO CBD product to see how it worked for our reviewer. See how this vegan CBD product helped anxiety and offer calm.
In this Hippie Butler review of the Master's Club version of the subscription box. See if it's worth your money.
Our experts break down Herb Approach review of their products & services. Read if you are considering mail order cannabis in Canada.