CBD Review: Enflower – CBD Eye Cream
Oct 4, 2019 | Romy
CBDCBD Bath BombsCBD SuppositoriesCBD TincturesCBD TopicalsCBGCBG TincturesSave On Cannabis Verified
Enflower - CBD eye cream
Pros
Moisurizing
Easy to use
Softens skin
Natural
Chemical-free
Cons
Expensive
Could smell better
ENFLOWER CBD EYE CREAM
Product Review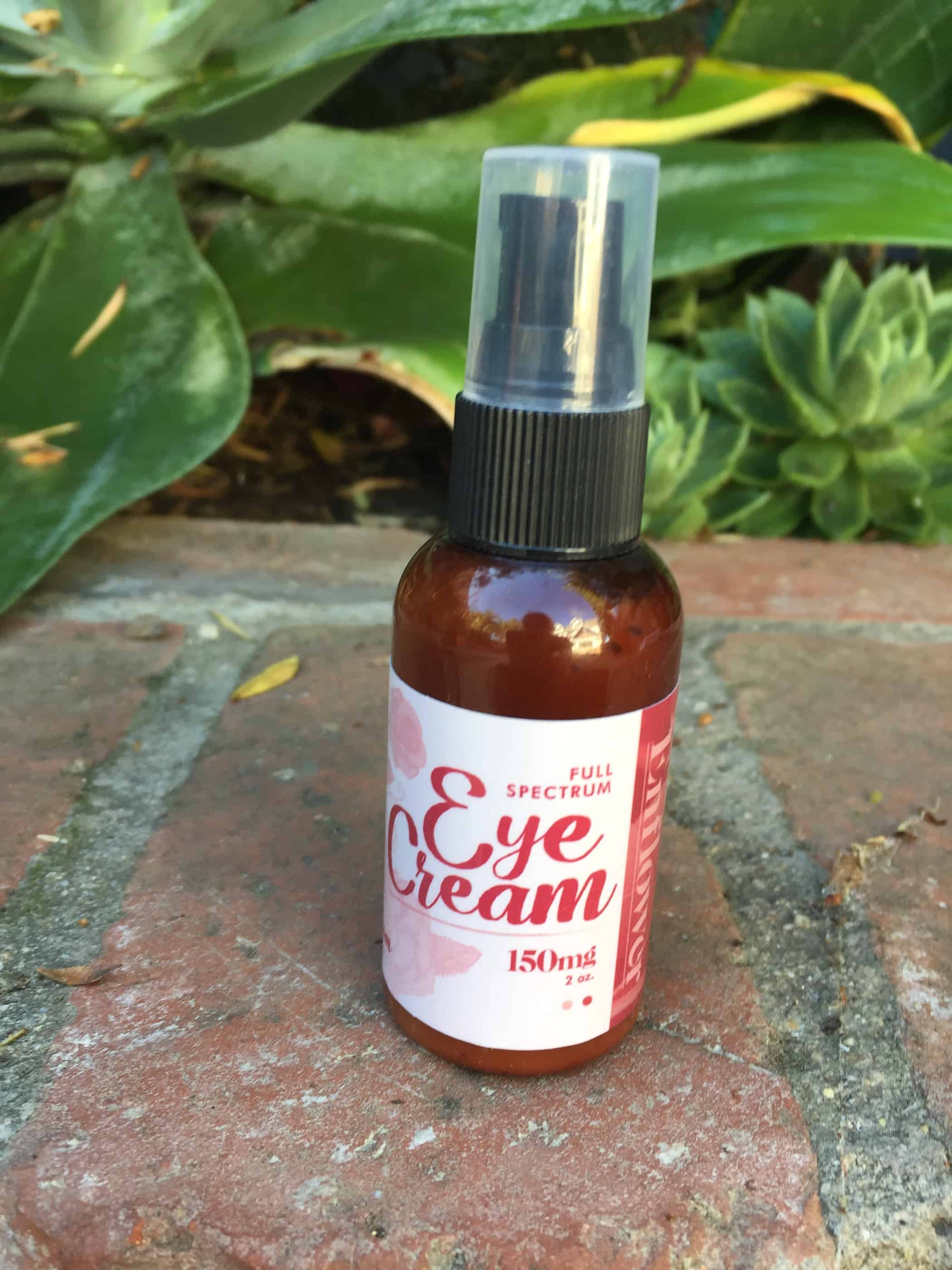 Brand Overview: ENFLOWER
Enflower creates CBD-infused skin and body products for beauty and health. Made with only natural ingredients, Enflower's bath bombs and skincare line uses only the highest-quality CBD to bring your beauty or relaxation regimen to a whole new level. The company was founded by Shayna Turbovksy, who partnered with CBD company Steve's Goods to bring you products straight from the farm in Colorado. The products are developed and tested by women, but don't let the marketing fool you–anyone can use these skincare products and bath bombs, so whatever your gender, enjoy the sweet-smelling healing this company has to offer.
Products: Face Masks, Eye Cream, Moisturizer, Bath Bombs, Pain Salve, Suppositories.
Price Range ($-$$$$): $-$$$
---
About the ENFLOWER CBD EYE CREAM
Enflower's CBD-infused eye cream will moisturize and smooth the area underneath your eyes. Because of CBD's ability to fight inflammation, this all-natural eye cream will help with dark circles and puffiness. A multi-purpose ointment, this can also be used as a face cream to alleviate dryness, fight against sun damage, and has anti-aging properties to help in the endless fight against getting old. Add this cream to your daily routine for more glowing and soft skin. On a clean face, apply a small amount underneath your eyes in a gentle, circular movement, just like you would with any other eye cream. You will find immediate relief from puffy eyes and in time, may find it has reduced many of your fine lines. The Enflower CBD Eye Cream contains no chemicals or unrecognizable ingredients. Hemp contains Vitamin C & E, which are great for protecting your skin against aging and harsh environmental factors. CBD also contains antibacterial components, which means that it can help fight acne too!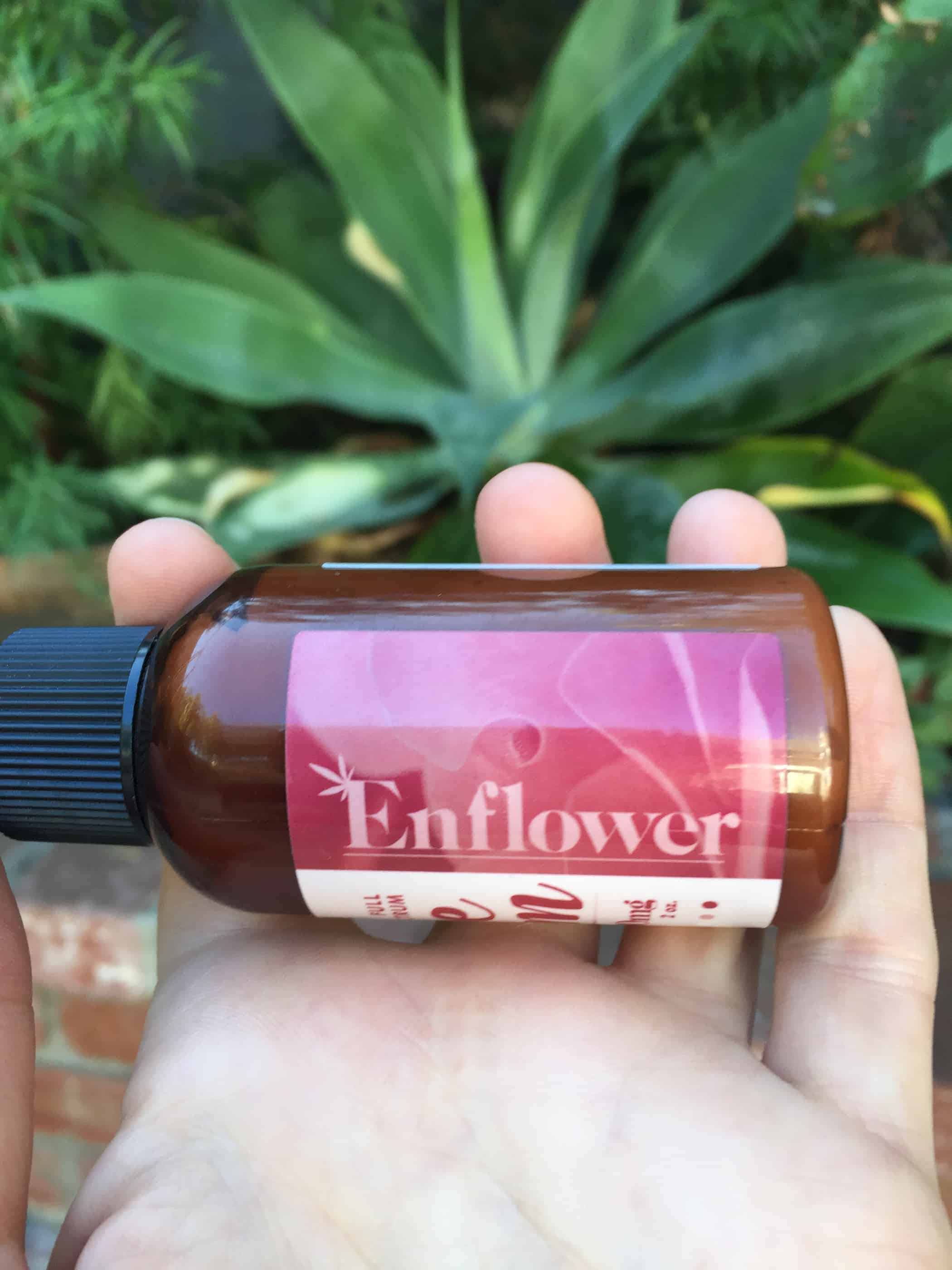 ---
ENFLOWER CBD EYE CREAM Specifications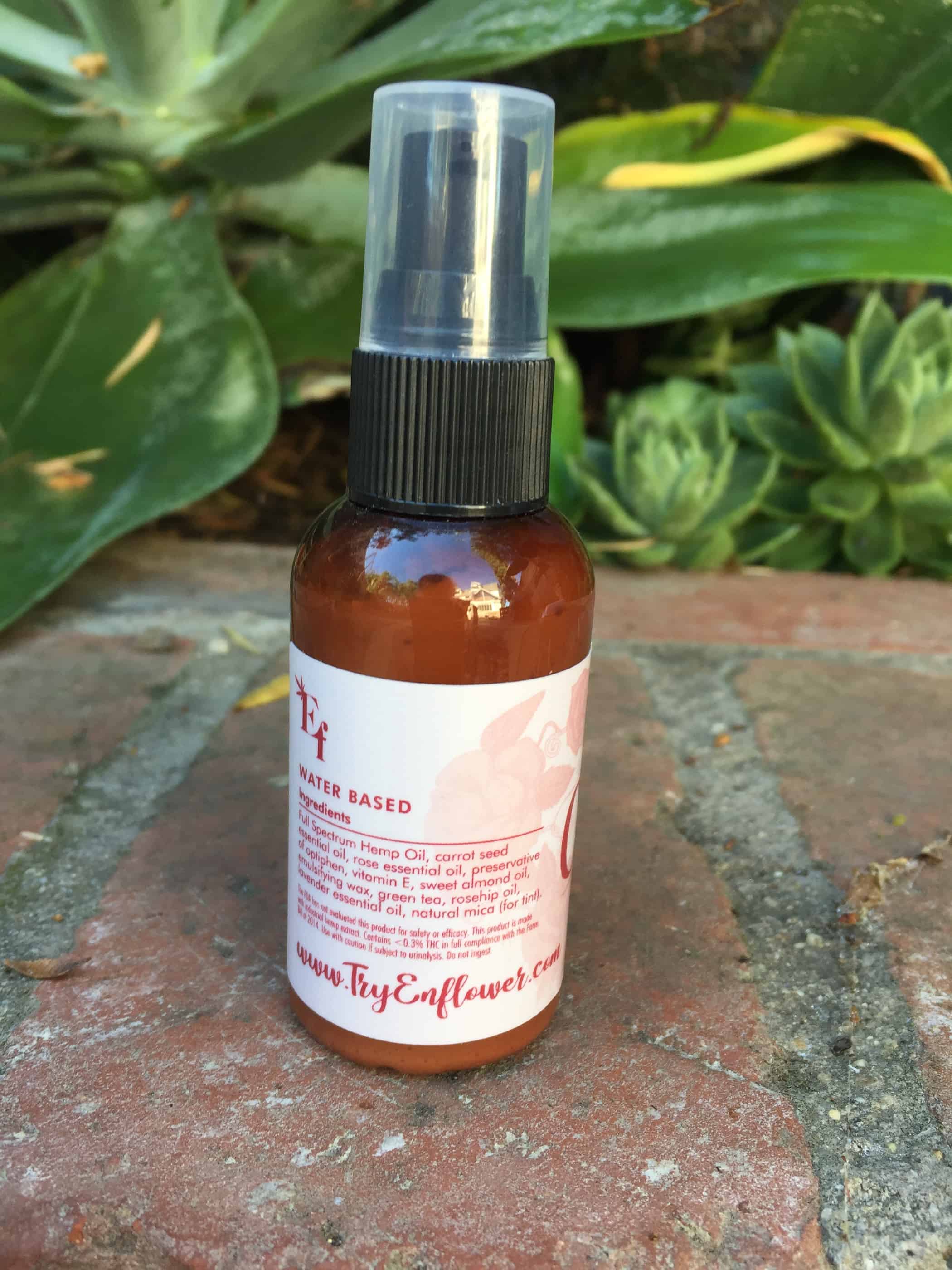 150 mg CBD
2 oz
Ingredients:</strong Water-Based, Carrot Seed Essential Oil, Rose Essential Oil, Preservative of Optiphen, Vitamin E, Sweet Almond Oil, Emulsifying Wax, Green Tea, Rosehip Oil, Lavender Essential Oil, Tinted with a Natural Mica
THC-free
---
How We Tested the ENFLOWER CBD EYE CREAM
Skincare health gets more important the older I get. Gone are the carefree days of youth I spent on boats and beaches, soaking up the sun which splattered freckles all over the fair skin of this pasty redhead. Even though I always wore sunscreen, a habit I learned from my grandmother who looked sixty when she was eighty, I still managed to get a minor skin cancer mole removed when I was only twenty-seven! My scar is a reminder to stay out of the sun, wear sunscreen even when driving, cover up even on hot days, and of course, to take care of my skin, same as I would my hair or my nails.
I don't have a nightly beauty regimen. I wish I did. I feel like if I did, I'd feel like an adult woman. I tend to use whatever eye and skin creams are lying around–samples from magazines, dermatologists offices, and I'm not consistent. With this bottle of Enflower's CBD Eye Cream, I wanted to challenge myself to consistently use it every day. Since I'm nearing forty, I was hoping this cream would help with some of the fine lines. I'm also an insomniac and often look like I have two black eyes, so my hope was this cream would reduce the darkness and puffiness.
I used a little bit around my eyes, then decided to go all in and used it all over my face. I have dry skin and was interested to see its moisturizing powers.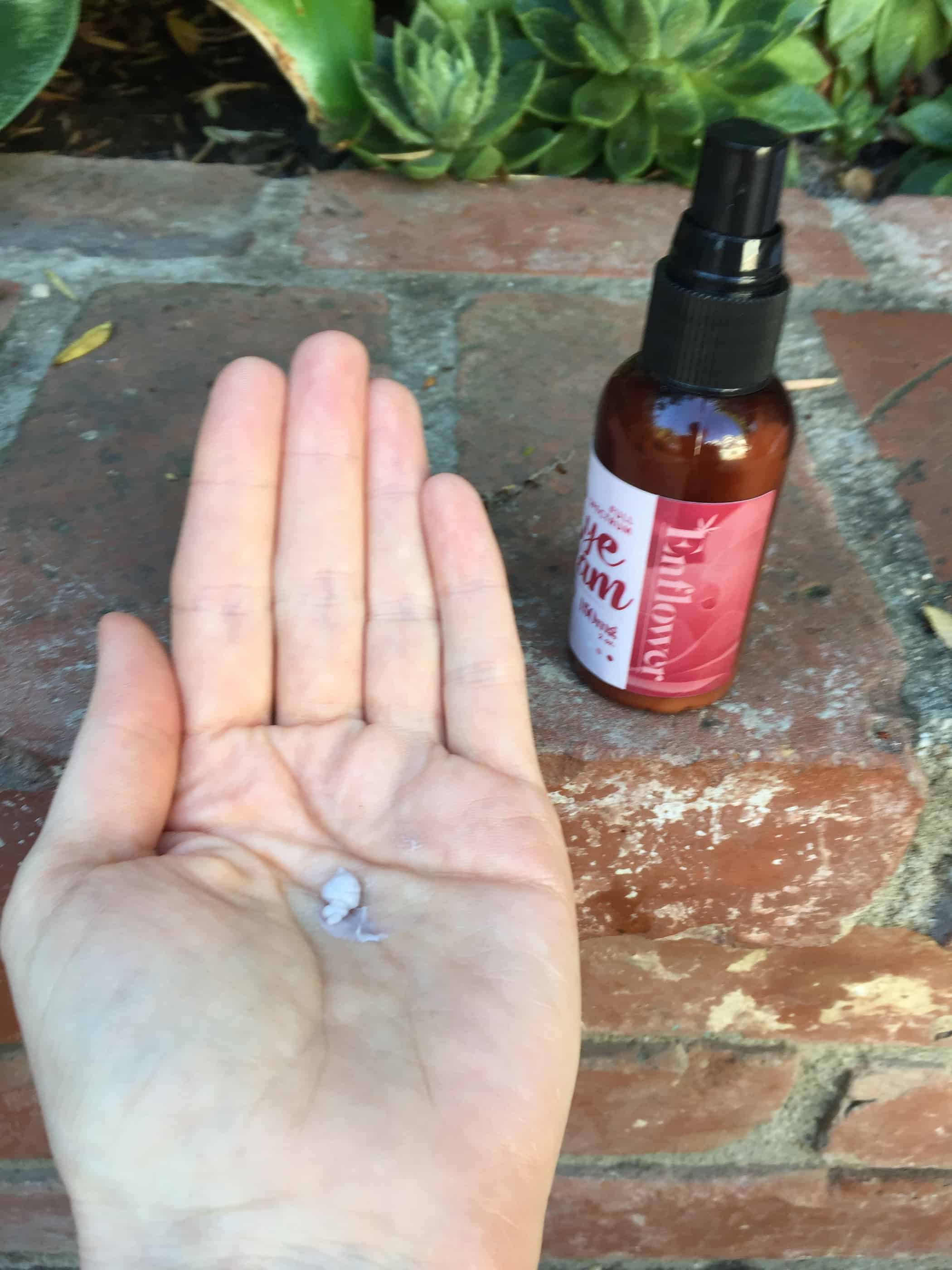 ---
How the ENFLOWER CBD EYE CREAM Worked for Me
The eye cream made my skin soft and glistening. My sister said it gave me a healthy, fresh-faced glow and proceeded to use it on her face. The Enflower CBD Eye Cream effectively healed and moisturized the dry skin on my face after only one use. After a week of using the cream under my eyes, I noticed they were less inflamed and puffy. I feel like it took a few years off me. I'm going to continue using the cream underneath my eyes every day. I'll be using it as a face cream once a week, as its moisturizing capabilities were so strong, I don't think I need to do it every day.
---
Useful and Unique Things to Know About ENFLOWER CBD EYE CREAM
I was curious to learn more about how CBD can be used in anti-aging skin-care products. Some research suggests that CBD boosts the body's natural cell regeneration ability. Cannabidiol contains antioxidants, which you find in a ton of other skin-care products. Antioxidants counteract against free radical damage from the sun to fight wrinkles and improve your skin's tone and complexion.
ENFLOWER CBD EYE CREAM Ratings
In the next sections gradings from 0-100 on our review, these grades add up to give the product's overall score.
PRESENTATION • 100
Pretty and informative packaging.
RELIABILITY • 100
Softens and moisturizes the skin underneath the eyes.
QUALITY • 100
Natural ingredients.
FLAVOR / SMELL / or EASE OF USE • 90
It doesn't smell terrible, nor does it smell great.
VALUE • 70
It costs too much.
---
How the ENFLOWER CBD EYE CREAM Stacks Up Against the Competition
No other company is making skincare products like Enflower, giving them a unique edge on the burgeoning CBD topical market. They make a one-of-a-kind coffee mask to energize and exfoliate your skin, and a lavender sleeping mask that will rejuvenate your skin while helping you relax. Enflower has also created a line of reasonably priced bath bombs in a variety of scents. Other CBD companies that make skincare products include Hora and Kana, but Enflower seems to have the best deals.
---
Saving Money With Enflower Coupons
Save money on all Cbd Topicals , Cannabis for Skincare here at Save On Cannabis the World's largest online cannabis coupon code directory.
---
Disclosure: I received these products gratis so that I could try them and then share my honest opinion with the SOC community. I am employed by Save on Cannabis to write honest reviews and provided a flat rate payment for the writing of the review. SOC may receive recurring affiliate payments for purchases made based on this content.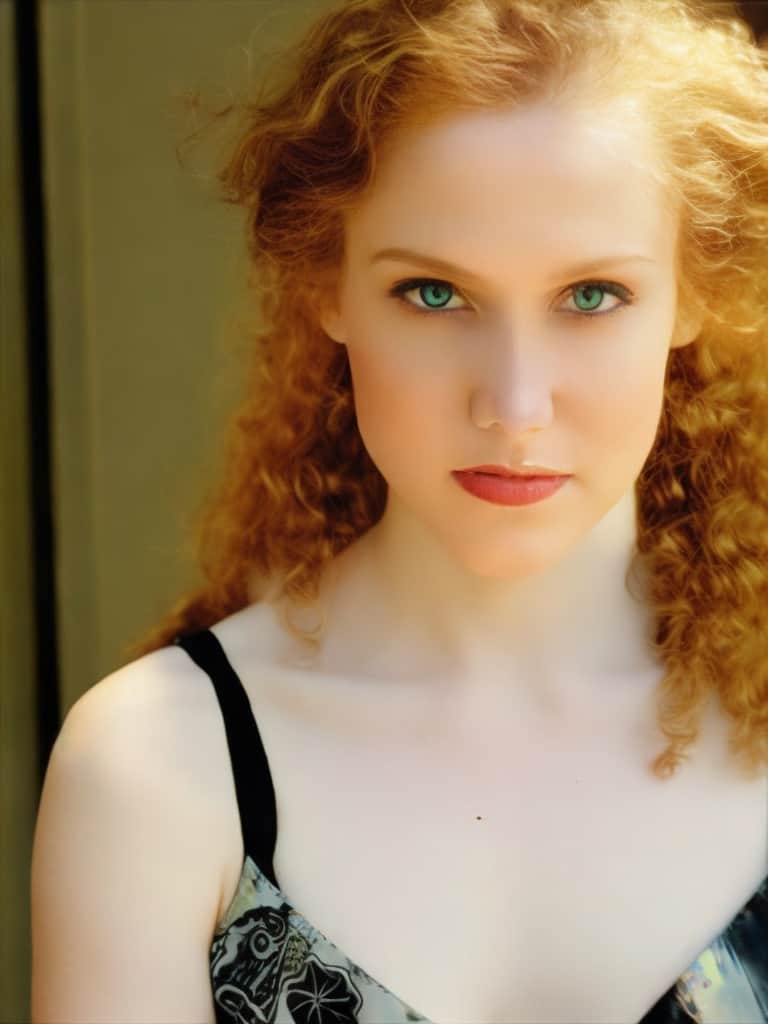 A medicinal cannabis user, utilizing the power of the plant to ease the pains and stresses from long standing conditions that other over the counter or prescriptions could not fix or weren't a natural option like cannabis.  Also, has a background in working directly in the cannabis industry in California within various dispensaries.
Sorry, no coupons were found.
We got our hands on the Everyday Optimal CBD gummies see how our expert liked them & how they worked for her pains. Also save with Everyday Optimal coupons.
Can this tincture truly live up to its Magical name or is it just wishful thinking? Find out in our newest Magical CBD 3000mg CBD tincture review.
Can CBD not only be helpful but also a delicious treat? Our reviewer tests out the Soul CBD Gummies in their raspberry flavor.