CBD Review: Green Roads – CBD Relax Bears
Aug 27, 2020 | SOC
CBDCBD EdiblesCBD Gummies
GREEN ROADS RELAX BEARS
Pros
Tastes amazing
Potent
Easy to use
Low calorie
GREEN ROADS RELAX BEARS
Product Review
Brand Overview: GREEN ROADS
Green Roads has grown into one of the leading manufacturers of CBD in the industry. The company is one of the first in the US to use licensed pharmacists to formulate its CBD products. They want to offer savvy consumers an all-natural way to health and healing. Green Roads has a huge product line to meets a variety of their customer's needs. From their edibles, concentrates, oils, and animal tinctures, they use the purest form of CBD on the market.
What sets them apart from many other companies is their commitment to excellence. Green Roads tests every product for purity and potency by a third-party lab, so you get quality and consistency every time. Lab results are also readily available on their website.
Products: CBD Oil, Candies (Gummy Bears, Night Time Gummies), Capsules, Pain Cream, Skin Relief Cream, On-The-Go Edibles, Daily Dose Droppers, Oil for Pets, Coffee, and Bundles.
Price Range ($-$$$$): $$$
Get the Green Roads Relax Bears Here
---
About GREEN ROADS RELAX BEARS
Every sweet and sour gummy in this bottle contains 10 mg of CBD to calm your mind and relax your body. Green Roads' high-quality CBD gummy bears are the perfect antidote to ease your pandemic worries or bring relief after a hard workout. Everything the company makes is lab-tested for purity and potency, making certain each delectable CBD-infused bear is free of toxins. With only 10 calories a serving, you can increase your dosage without needing to consume too much. If you're new to CBD, start with one and work your way up as needed.  Also, Green Roads offers an Extra Strength CBD Relax Bear which offers 25mg per bear, that also works with our coupon below.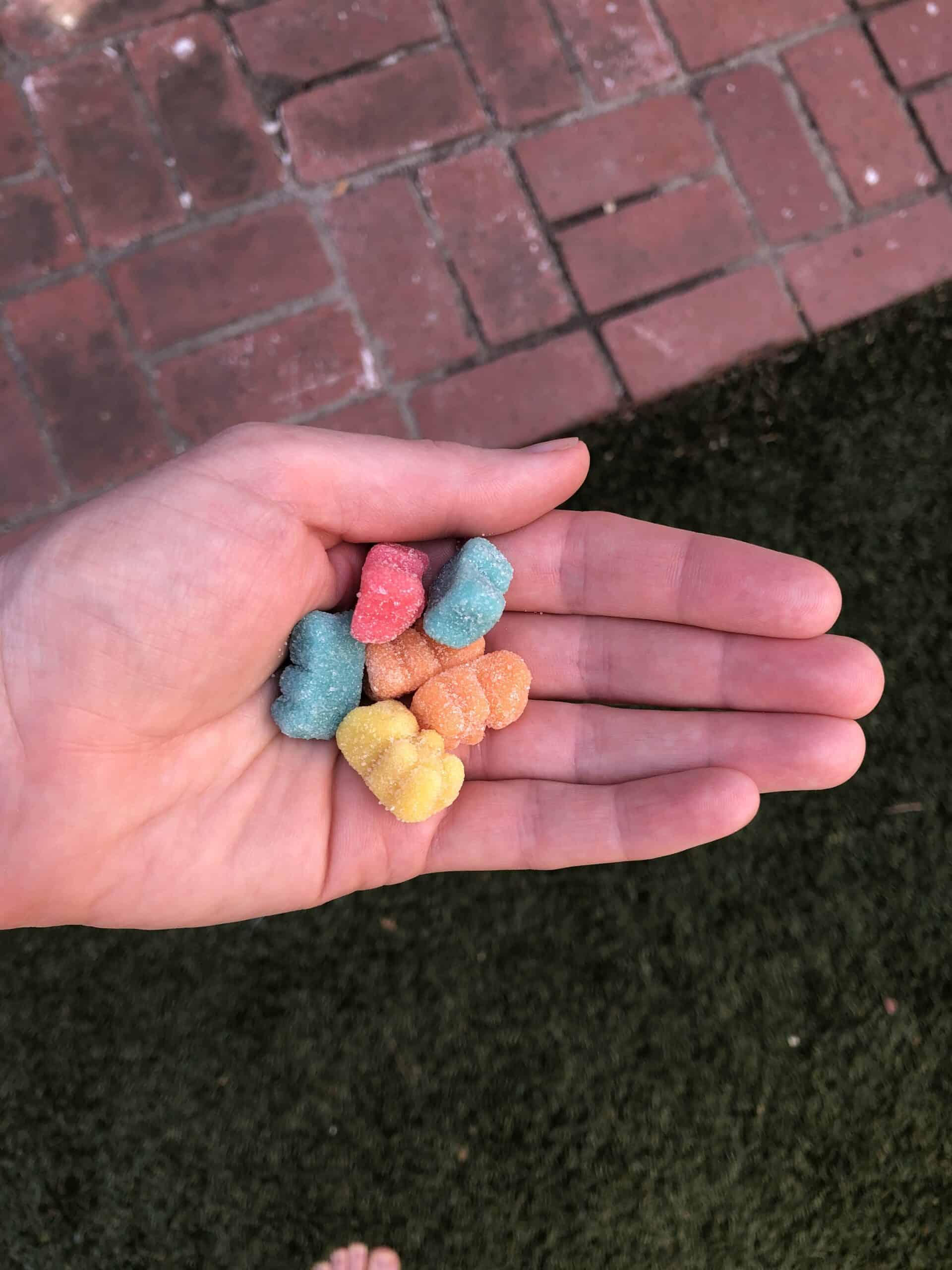 ---
GREEN ROADS RELAX BEARS Specifications
300 mg CBD
10 mg CBD per bear
1 bear per serving
30 servings per bottle
3.8 oz (103 g)
Ingredients:Corn Syrups, Sugar (from beets), Water, Gelatin, Citric Acid, Natural and Artificial Flavors, Lactic Acid, Pectin, FD&C Red 40, Yellow 5, Yellow 6, Blue 1, 300 mg Hemp-Derived Cannabinoid Extract.
---
How We Tested the GREEN ROADS RELAX BEARS
They say they're the best-tasting gummies on the market, so I was excited to give Green Roads Relax Bears a try.In the past, I've used CBD to find relaxation and there is no better time than right now during this pandemic to get a little more peace of mind. I've been struggling to turn my mind off at bedtime, so I was hoping these Relax Bears would help me unwind and get some sleep. Since I've been using CBD for a while, I opted to take 3 bears, or 3 servings, for 30 mg of CBD an hour before I wanted to be asleep.
---
How the GREEN ROADS RELAX BEARS Worked for Me
First of all, Green Roads isn't lying when they say they're the best tasting gummy. I've tried many gummies and these ones truly are delicious. I couldn't taste any of that bitter, hempy flavor that plagues so many edibles. An hour or so after taking the bears, I started to feel the warming effects of the CBD spreading through my body. Instead of a racing mind, I found myself better able to focus on a relaxing television show and soon fell asleep. Normally, I wake up a lot throughout the night, but with these Relax Bears, I got a decent night of sleep.
---
Useful and Unique Things to Know About GREEN ROADS RELAX BEARS
I was curious about one of the ingredients in Green Roads Relax Bears because I don't think I've seen it before. Normally, gummies use regular old sugar cane to sweeten it. Not so with Green Roads. They use something called a sugar beet to sweeten these little bears. After a quick google search, I learned that sugar beets are a kind of plant whose roots contain sucrose, also known as sugar.
---
GREEN ROADS RELAX BEARS Ratings
In the next sections gradings from 0-100 on our review, these grades add up to give the product's overall score.
PRESENTATION • 100
Informative and clearly presented information on the bottle.
RELIABILITY • 100
Effective
QUALITY • 100
Great ingredients.
FLAVOR / SMELL / or EASE OF USE • 100
Super yummy!
VALUE • 80
Somewhat expensive.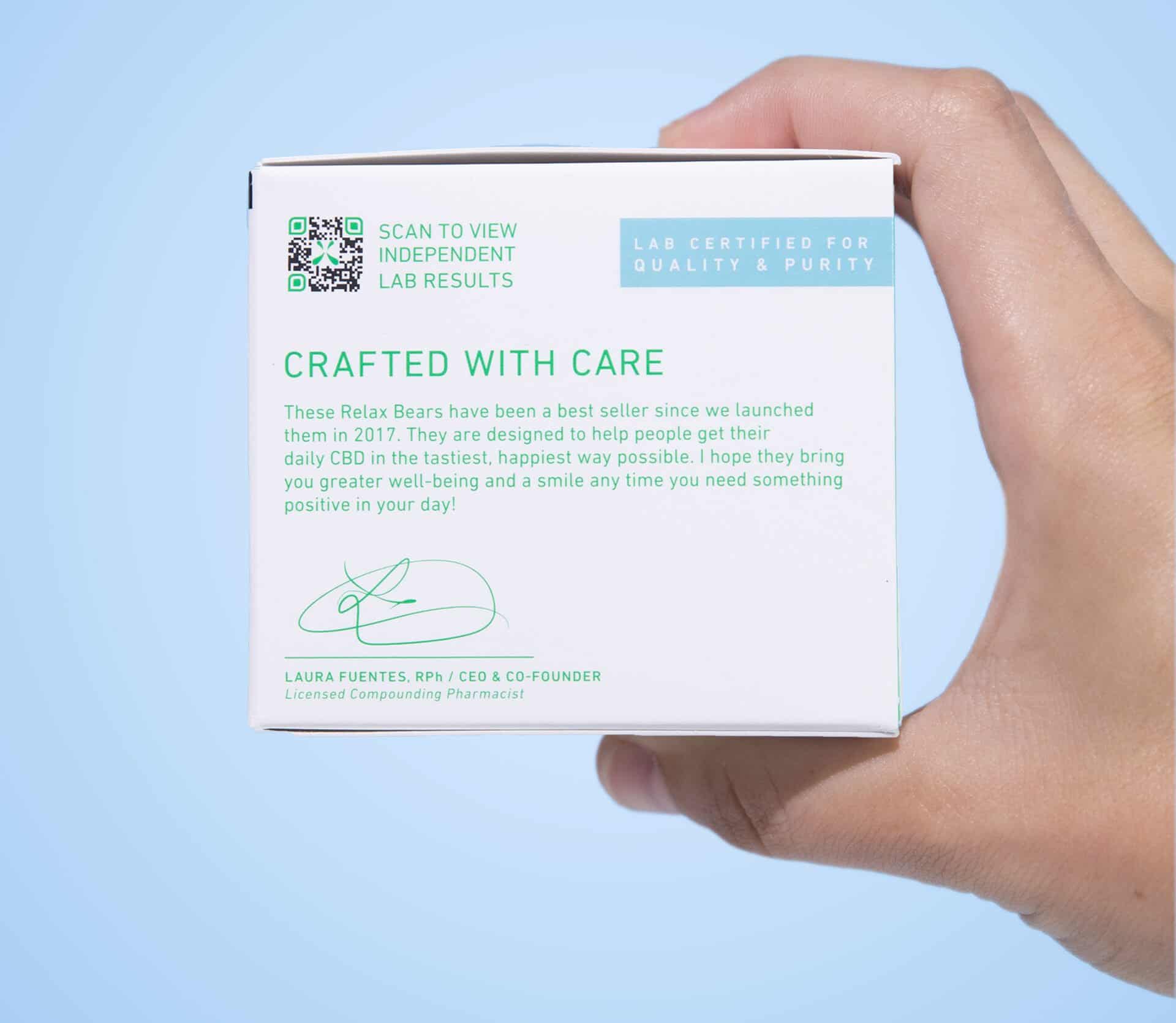 ---
How GREEN ROADS RELAX BEARS Stacks Up Against the Competition
While it's true that Green Roads Relax Bears are one of the best-tasting gummies on the CBD market, they are a bit pricey. True, they're not exorbitantly expensive, and if they work for you, it's worth it. I've just found other CBD products of the same dosage that work just as well for $5 – $15 less than these yummy gummies.  Use our code SaveOn10 now, this coupon code is a verified savings guaranteed to work.
---
Saving Money with Our Verified GREEN ROADS RELAX BEARS Coupons
Save money by using our verified CBD Edibles,CBD Gummies here at Save On Cannabis the World's largest online cannabis coupon code directory.
---
Disclosure: I received these products gratis so that I could try them and then share my honest opinion with the SOC community. I am employed by Save on Cannabis to write honest reviews and provided a flat rate payment for the writing of the review. SOC may receive recurring affiliate payments for purchases made based on this content.
Sorry, no coupons were found.
In this Frontier Jackson review of their CBD Ice topical our expert tries it in comparison to other physical therapist recommended brands.
In our new Pure Relief review our expert got to test out their high dosage 1,000mg CBD tincture. See how this worked for our reviewer now.
As a daily CBD user, in this Maddyn review we try it for two weeks & sees how it works, find out if this full spectrum tincture did the job.