Dr. Dabber Review – Boost: EVO
Nov 24, 2020 | SOC
Dab RigsSmoking and Vape DevicesUnique Smoking DevicesVaporizers
Dr. Dabber Boost Evo
329.95
Pros
Quality built product with a strong warranty.
Forget the torch! No hassle dabbing is here.
The Protective Case will ensure your investment lasts.
Unique enclosed atomizer design provides more potent hits.
Sleek product appearance provides a luxurious experience.
"Glow Mode" ambient lighting adds life to the party.
Quick-Connect Adapter makes sessions quick and easy.
Internal battery provides mobility.
USB-C charging lets you enjoy more and wait less.
Cons
Cleaning after each use is recommended.
The atomizer will remain hot for a while after use, making it more difficult to keep clean.
The single button operation can be confusing to master.
Dr. Dabber Boost Evo Review
Product Overview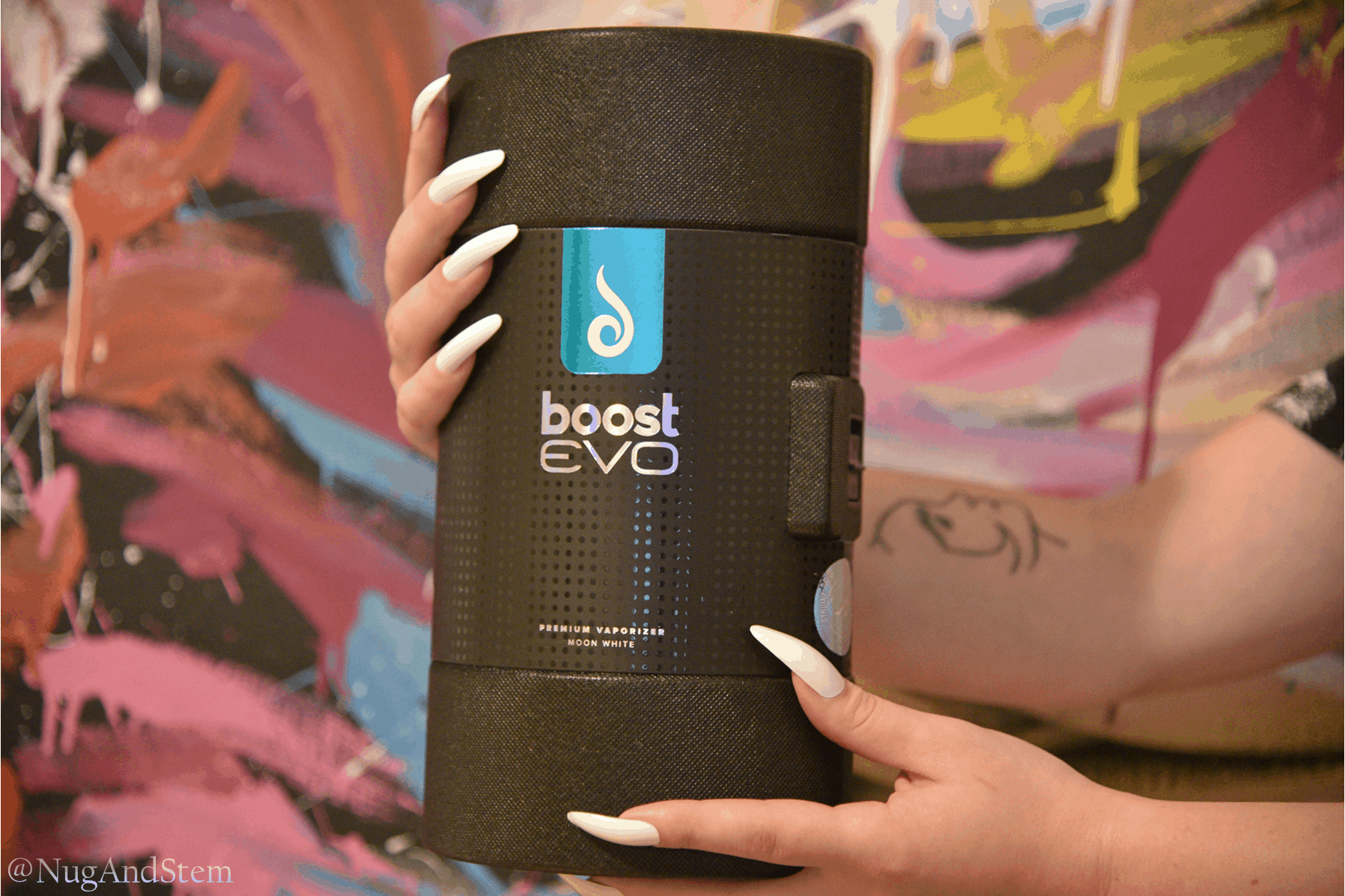 Dr. Dabber is a key player in the world of portable dabbing, and the new Boost Evo builds upon their strong history. This product provides accessibility to those who enjoy consuming shatter and distillate. Not needing to use a hot torch removes the hassles and hazards present in traditional dabbing. And as the product is a wireless standalone unit, you no longer need to worry about the electronic components other eNails require. There are two editions – a black and white version. The "moon-white" version we got is a matte white finish that feels modern yet timeless and looks like it belongs on display. We feel that the product is priced correctly for what it offers, and it comes with a 1-year warranty to protect your purchase.
Cost($-$$$$): $$$
---
Product Packaging
The external packaging is very sleek but discrete enough to not indicate that it contains anything related to cannabis. With the advertising label removed, no one would know it's a cannabis product, yet the case looks nice enough to keep displayed in the house. In fact, when we received the product we initially intended to wait a few days to open it, but the packaging got us so excited that we could not wait. The thing that made us want to try it the most was the ambient lighting features. If you want to preserve the informational cardboard wrap on the package you may need to use an X-Acto knife or something similar. To open the protective case, you first need to unlock a locking switch – which adds a layer of security to the product. In general, unboxing the product gives a very luxurious experience.

Once opened, inside the case you will find the three components of the Boost Evo safely contained in individual pressure-fit cutouts. As is usual with Dr. Dabber products, a small user manual is left loose in the box. The user manual is thorough enough to help you get started, but we felt it could have provided some more in depth support. The small font may not be easy for all to read. There is also a hidden compartment on the top portion of the case which contains a USB-C charging cable and a high quality loading tool.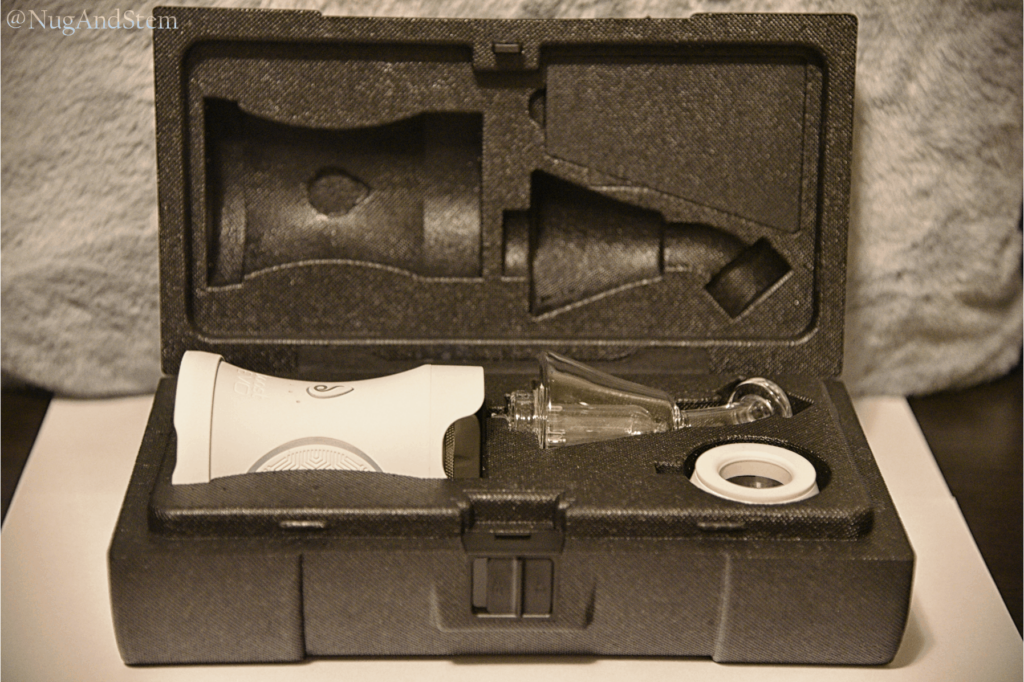 Product Build
The hourglass shape of the Boost Evo is perfectly complemented by grips on both sides of the base – making it very easy to hold. The matte finish of the white color feels very modern. The atomizer is removable for cleaning or replacement as needed and is held in the Boost Evo with a magnet. The quick-connect adapter also has an incredibly strong magnet and is intended to modulate the airflow into the glass piece and allow the atomizer to be accessed easily. The glass piece provided is incredibly cute but effective, and we trust that in the future other glass pieces will be available from Dr. Dabber which will also fit the quick-connect adapter.
---
Product Operation
Charging the product takes no longer than an hour from empty to full as the unit has modern USB-C charging. In our experience, the battery should last at least 20 "bowls", depending on which setting you choose in "Party Mode". Party mode simply means that you can choose if you want the Atomizer to stay at temperature for 20 or 40 seconds when it is heated. This is controlled by pressing and holding the single button on the unit while it is off. The lights will alternate between 2 blinks and 4 blinks to indicate which time setting is active.
---
The power usage will also depend on how you use the ambient lighting – or as they call it "Glow Mode". To turn the device on and off you simply click the button 5 times. Glow mode is activated by clicking the button 4 times while the device is on, and you can cycle between five color patterns by clicking the button 2 times while the Glow mode is on. With the Glow mode off, you can click the button 2 times to activate "Stealth Mode". Stealth mode reduces the LED illumination and should help preserve the battery.
To load the unit, you simply lift the quick-connect adapter and drop your concentrate in the atomizer and then return the quick-connect adapter. While the device is on, you can cycle between six temperatures by clicking the button 3 times. The temperature is color-coded, and proceeds in 50F increments starting at 500F and ending at 750F. We were disappointed to see that there was no 710F setting, but the colour coded system is a nice feature.
To begin heating, we simply hold the button for approximately three seconds. The unit vibrates and glows red when it is heating, and vibrates again and turns green when it has reached the set temperature. The set temperature is reached within only a few seconds for both the lowest and highest setting. Your hand placement is important and should not cover the airflow release button on the quick-connect adapter. You can press that airflow release button to clear the chamber and finish your hit. After the unit has held the temperature for the time period you set with Party Mode, it will vibrate again to let you know that it is no longer at temperature.
We noticed that it takes about 30 minutes after a session for the atomizer to be cool enough to handle and clean. This is not ideal, since by then the shatter that remains turns quite mucky. Cleaning the glass piece is simple; we poured isopropyl alcohol on both ends and gave it a thorough shake. Then empty it and repeat the process with just water. Any spot cleaning can be done with a q-tip covered in isopropyl alcohol. To clean the atomizer, we diluted isopropyl alcohol and used q-tips. The sides of the chamber were very easy to clean, but the base of the chamber remained relatively charred. We did not find that this impacted subsequent sessions with a negative flavour, but over time it certainly will. For this reason, it is great that the atomizer is removable for future replacement. In general, we would recommend cleaning the unit after every session.
---
Overall User Experience
Initially, we were feeling overwhelmed by the amount of button clicking needed. However, this is no different than almost any other product in the market, and the button combinations should be familiar to those who have used similar products in the past.
The whole design of the product feels custom and unique. The base reminded us of the Rook chess piece, and it feels like an experience in itself simply holding the product.
With the quick-connect adapter, it is easy to expose the atomizer again to quickly re-load. We found that using a grain of rice-sized amount of shatter allowed us to have two to three great hits while the Party Mode was set to 40 seconds. We were getting nice clouds that were very smooth in the throat and lungs. At the lower to middle temperatures, we found that the unit was really bringing the flavour profile of the shatter out.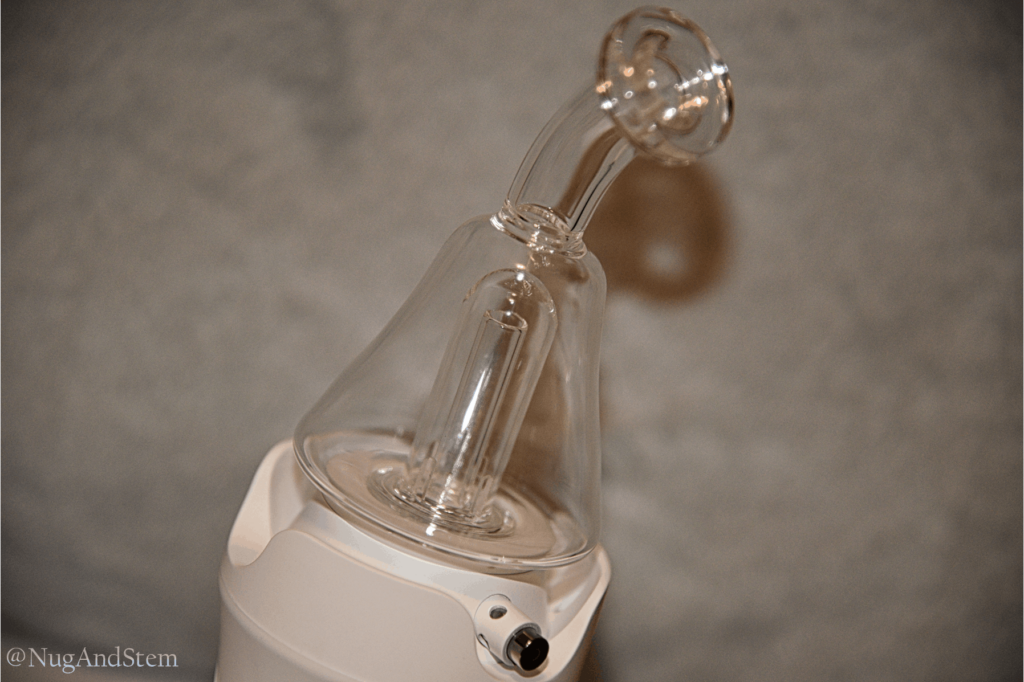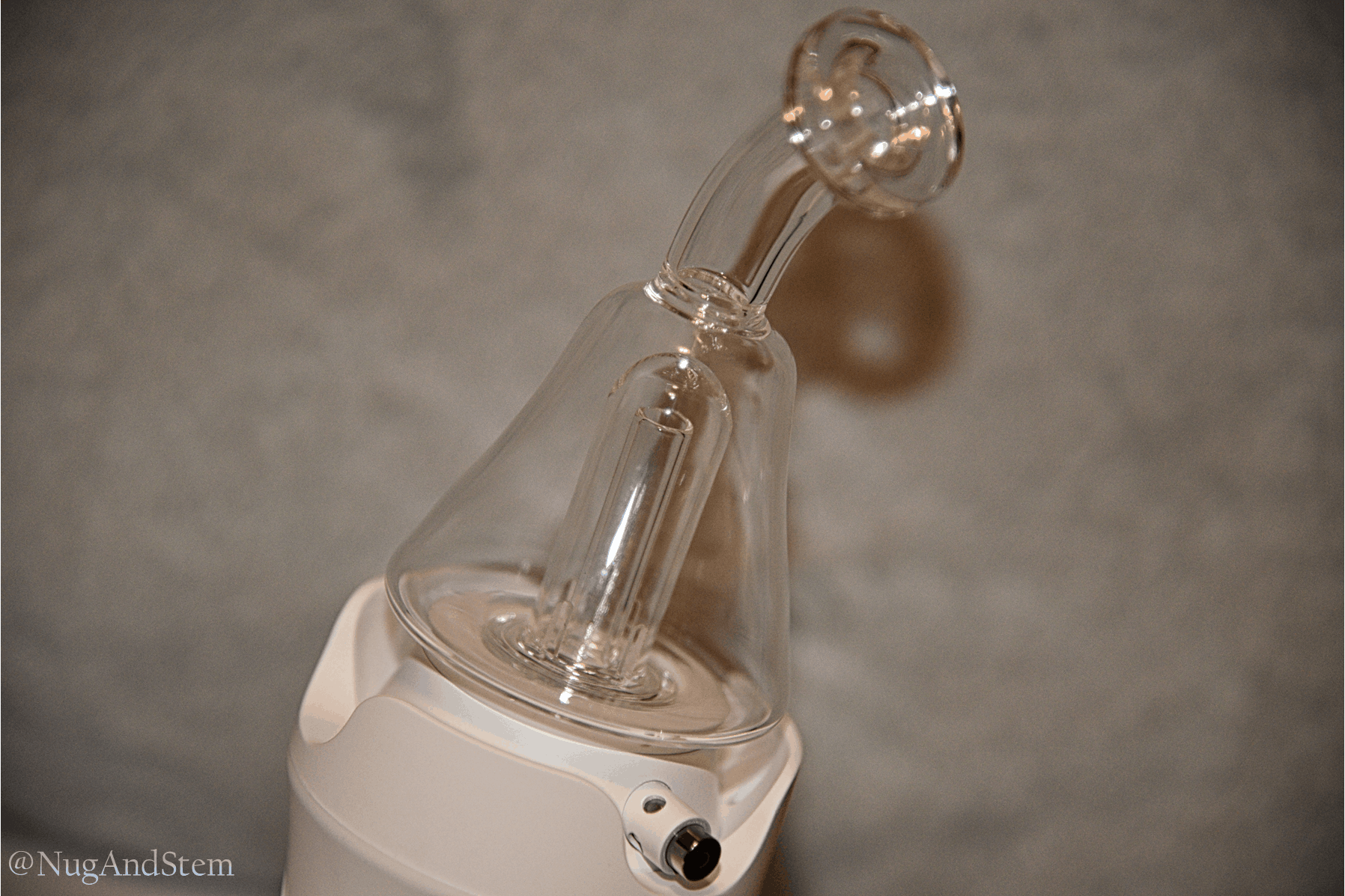 We feel that this design is a perfect mix between the Dr. Dabber Switch and the first version of the Boost. With this stand-up design, the unit is more balanced and is unlikely to be accidentally tipped over. Another great benefit of the Boost is that the heating chamber is fully enclosed, and the glass piece fully transfers all of the vapour generated. This allows for more efficient use of concentrates, and we found that it proved far more potent as compared to using the same shatter on other eNails and dabbing pens.
This is relatively straightforward to use the product and is a great tool for any cannabis consumer, especially those who want to more easily get into consuming shatter. It is important to ensure that the glass is attached firmly to the quick-connect adapter because the magnet is so strong that you could risk having the glass piece fall out of your hand as the quick-connect adapter snaps into place.
---
Should You Buy It?
If you have the funds, definitely! If you want high quality and portable dabbing, this is a very worthy investment. The product is undeniably well built and provides a user experience comparable to the feeling of a luxury vehicle. It is also a great option for people who want to transition to concentrates but do not want to worry about the hazards that torches and traditional dabbing present.
This showcase piece can bring life to a party with its Glow Mode enabled. Whether we like it or not, winter is coming, and the Boost offers a quick and easy way to get really stoned inside! This product inspired us to stock up on some shatter for the upcoming winter season. With that in mind, if you are looking for something to treat yourself or a loved one this holiday season, this is an option that really offers a 'wow' factor.
However, it is important to consider that it is always harder to control the dosing with concentrates, so rookie users should approach it carefully. You can go through a lot of shatter in a short amount of time, so make sure your budget is there to support both the initial price tag and the continued cost of shatter.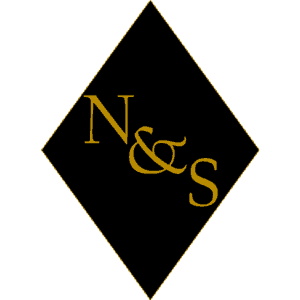 Nug & Stem Review (SOC Exclusive)
We are a couple that enjoys regular cannabis consumption and has a passion for sharing that enjoyment. I, Nug, am a petite woman who consumes cannabis more sparingly than Stem – who is a man and a more experienced user. Medically, I use cannabis most often to help treat anxiety, so I tend to reach for strains and products with higher levels of CBD. Stem uses cannabis to relieve chronic back pain caused by sports injuries, so he relies on a wide array of products depending on whether he needs help being active, falling asleep or needs instant topical relief. Medical uses aside, we do also enjoy using cannabis recreationally with friends and would like to contribute to normalizing this amazing plant. Visit us on Instagram @NugAndStem

Prima offers 750 mg of broad-spectrum hemp as well as other natural ingredients to help bring relaxation, relief, and hydration to your body.
In this Joy Organics review of their 900mg Mint Flavor CBD Tincture we see if it should be in your wellness routine.
See how our cats and reviewer liked the HolistaPet cat treats. Also, get a coupon code to save on purchases from HolistaPet.