Delta Extrax Review: Cali Orange Kush Delta-8-THC Vape
Feb 24, 2021 | SOC
Delta 8 THCDelta 8 THC Vape Oils
DELTA EXTRAX REMEDIES
Product Review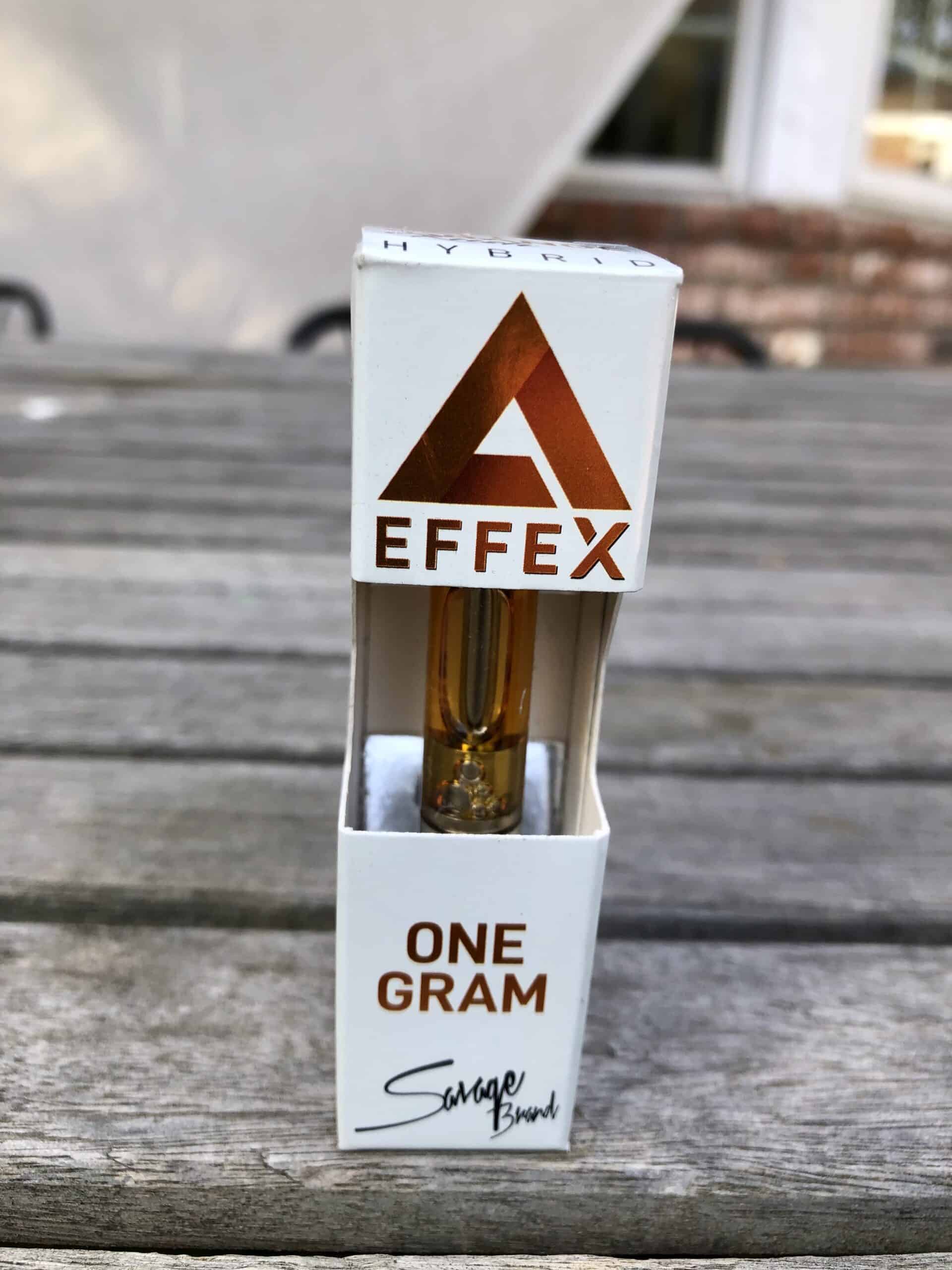 Brand Overview: Delta Extrax (Previously Delta Effex)
Delta Extrax (previously named Delta Effex) has created a line of products using Delta-8 THC, which is a cannabinoid in hemp that toes the line between CBD and THC-Delta-9 (which is the compound most commonly found in cannabis products that creates the high). Delta-8 THC won't get you as high as THC-Delta-9 but has a bit more of the psychoactive properties than CBD. There's still not a great deal known about Delta 8 THC but the National Cancer Institute says it could help with nausea and vomiting, anxiety, loss of appetite, pain, and other benefits.
Delta Extrax (previously Delta Effex) has all its products lab-tested to ensure purity and potency. The company's mission is to create high-quality products using Delta-8 THC at a reasonable price. Even though the high is much milder than something with THC-Delta-9, it still requires the same warnings. Please consult with your doctor before use and avoid if you're pregnant, breastfeeding, or using heavy machinery.
Products: Cartridges, Disposable Devices, Edibles, Pods, Tinctures.
Price Range ($-$$$$): $

---
About Delta Extrax CALI ORANGE KUSH DELTA 8 THC CARTRIDGE
Delta Extrax has created a potent vape cartridge using California Orange Kush, a strain that will help you feel happier, calmer, and heighten your senses. This hybrid is great in boosting your creativity, keeping you focused, and offers up a mild body high to help you relax. Delta Extrax's Cali Orange Kush is about 50/50 Sativa and Indica, with the Sativa giving you that cerebral head high to keep you in the creative zone and the Indica offering up that happy, euphoric feeling.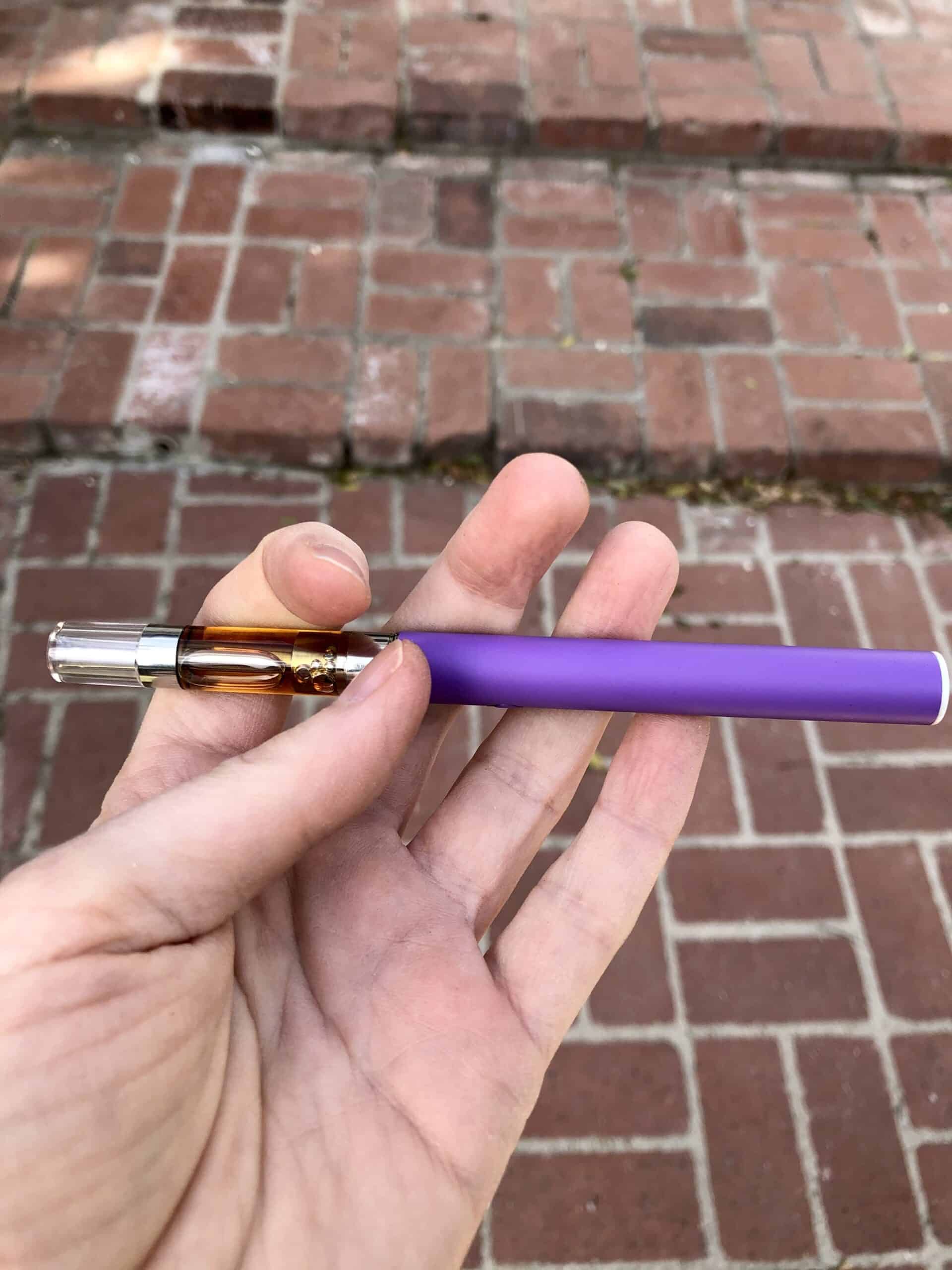 After distilling the highest quality Delta 8 THC, the company infused the cartridge with California Orange Kush terpenes to enhance the overall effects of the product. Each cartridge contains one gram of Delta 8 THC and for every four puffs (one serving) you'll get about 20 mg. The cartridge contains less than 0.3% THC and has been lab-tested to ensure purity and potency. To use, connect the cartridge to a charged vaporizer battery and inhale. This product does not come with its own vaporizer battery.
---
Delta Extrax CALI ORANGE KUSH DELTA 8 THC CARTRIDGE Specifications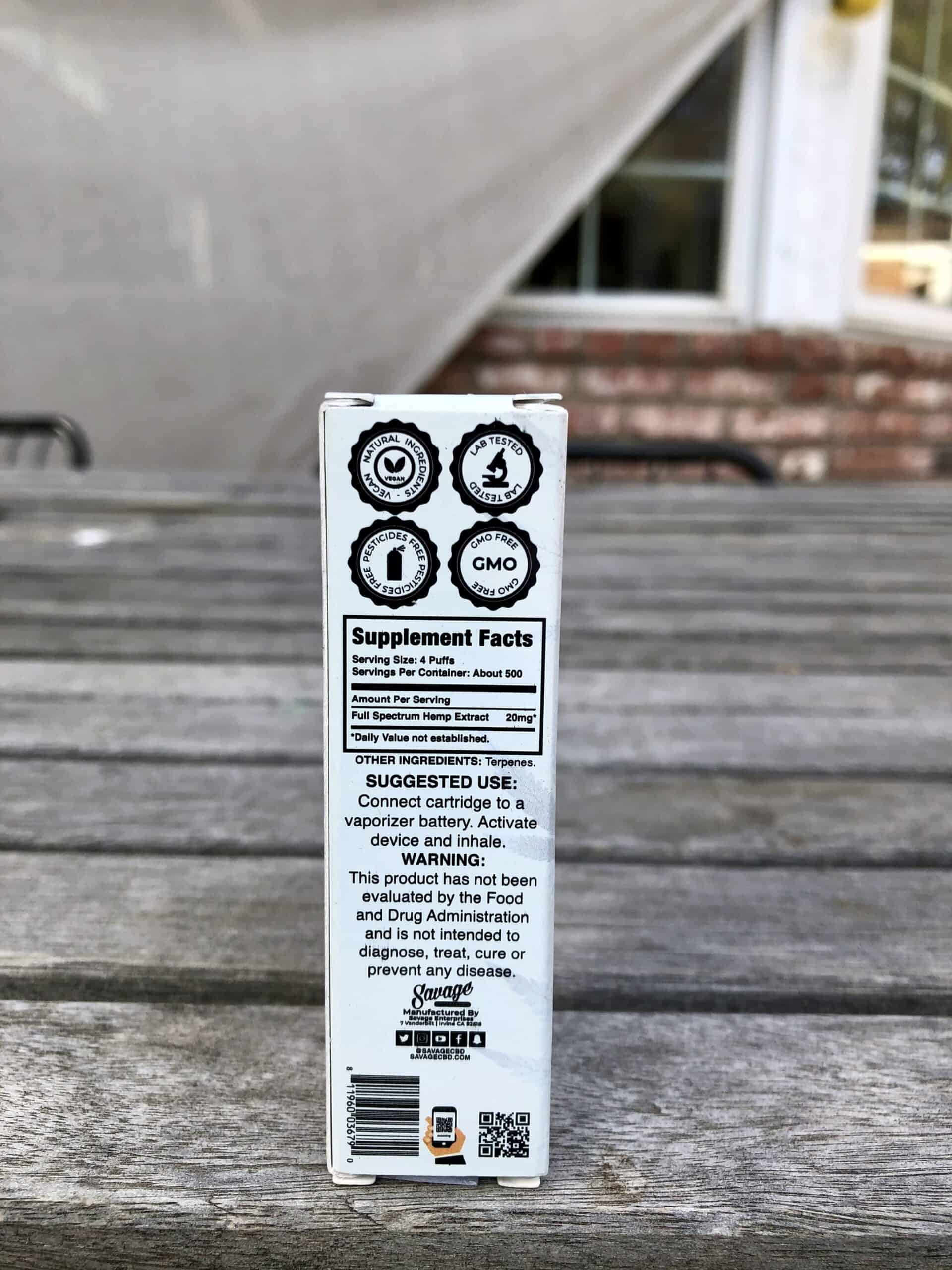 1 gram of Delta 8 THC
Hybrid
Less than 0.3% THC
Serving Size = 4 puffs
Contains about 500 servings
1 serving is about 20 mg Full Spectrum Hemp Extract
Other Ingredients: Terpenes
---
How We Tested the Delta Extrax CALI ORANGE KUSH DELTA 8 THC CARTRIDGE
I found Delta Extrax's gummies effective and delicious, so was excited to try one of their cartridges. I love using the more common THC 9 cartridges because they work immediately to help me focus and tap into my creativity. I was hoping this Delta 8 THC cartridge would have a similar effect and help me focus through the physical discomfort of having fibromyalgia and arthritis so I could get more done. With fibromyalgia, I experience cognitive decline, or brain fog, particularly as the day progresses.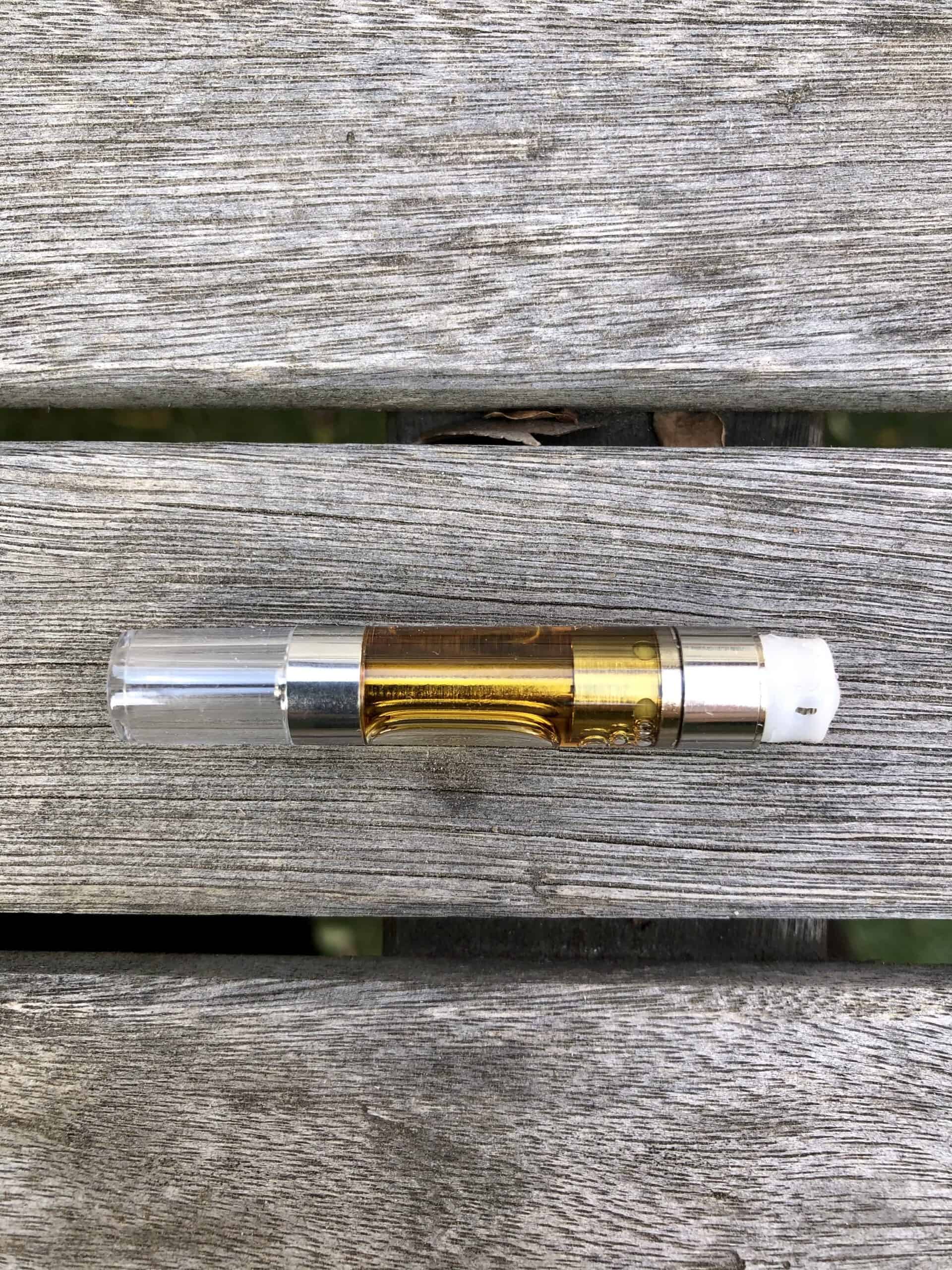 Sometimes it's noon and my brain just can't do anymore that day. I hoped a few puffs from this cartridge would give my brain the mental boost it needed to be more productive. I warmed up my vaporizer battery and attached the cartridge. I took four puffs, or 1 serving, off the pen for around 20 mg of full-spectrum hemp extract.
---
How the Delta Extrax CALI ORANGE KUSH DELTA 8 THC CARTRIDGE Worked for Me
I could feel the benefits of the Delta Extrax (previously Delta Effex) Cali Orange Kush Delta 8 THC Cartridge immediately. That's the great thing about vaping as opposed to eating an edible or using a tincture — you can feel the effects right away. The Delta 8 THC hit my brain and settled me into a nice, focused hum of productivity and energy. I usually need to take breaks throughout the day but with this vape cartridge, I found myself able to power through and get more work done, study more efficiently for school, and get more enjoyment out of my day. My depression was temporarily lifted. Food tasted better. For a short while, I forgot that my body was in constant pain. I got so much checked off my To-Do list I even had the energy to talk to a friend on Facetime. Usually, my low energy means making time for socializing goes out the window. Soon, the cerebral high settled into more of a relaxing body high, and my evening television shows were never more enjoyable. I will be using this vape cartridge again and again whenever I need a fast-acting boost.
---
Useful and Unique Things to Know About Delta Extrax CALI ORANGE KUSH DELTA 8 THC CARTRIDGE
This product contains California Orange Kush, a 50/50 hybrid that in smaller doses gives you an upbeat high, and larger doses gives you more of a relaxed high. The terpenes in the kush are what gives it that slight citrus scent. Terpenes are natural essential oils found in plants, including cannabis, which contributes to the strands' flavor profiles. Terpenes can have various positive benefits, from calming effects, boosting your mood, and providing relief from pain.
---
Delta Extrax CALI ORANGE KUSH DELTA 8 THC CARTRIDGE Ratings
In the next sections gradings from 0-100 on our review, these grades add up to give the product's overall score.
PRESENTATION • 100
Informative packaging.
RELIABILITY • 100
Focusing, energy-boosting, relaxing.
QUALITY • 100
High-quality ingredients.
FLAVOR / SMELL / or EASE OF USE• 100
Slight orange aroma.
VALUE • 100
Good deal.
---
How Delta Extrax CALI ORANGE KUSH DELTA 8 THC CARTRIDGE Stacks Up Against the Competition
This is the first vape cartridge I've tried that uses Delta 8 THC so I can only compare it to the more commonly used THC-Delta-9, which is what you'll find at most dispensaries or marijuana delivery companies. The difference is subtle. Both give you that psychoactive (high) feeling but the Delta 8 is milder. This product stands apart from the competition because not a lot of companies are making products using Delta 8 THC. With such a unique, effective, and well-priced product, there's no competition in sight.
---
Disclosure: I received these products gratis so that I could try them and then share my honest opinion with the SOC community. I am employed by Save on Cannabis to write honest reviews and provided a flat rate payment for the writing of the review. SOC may receive recurring affiliate payments for purchases made based on this content.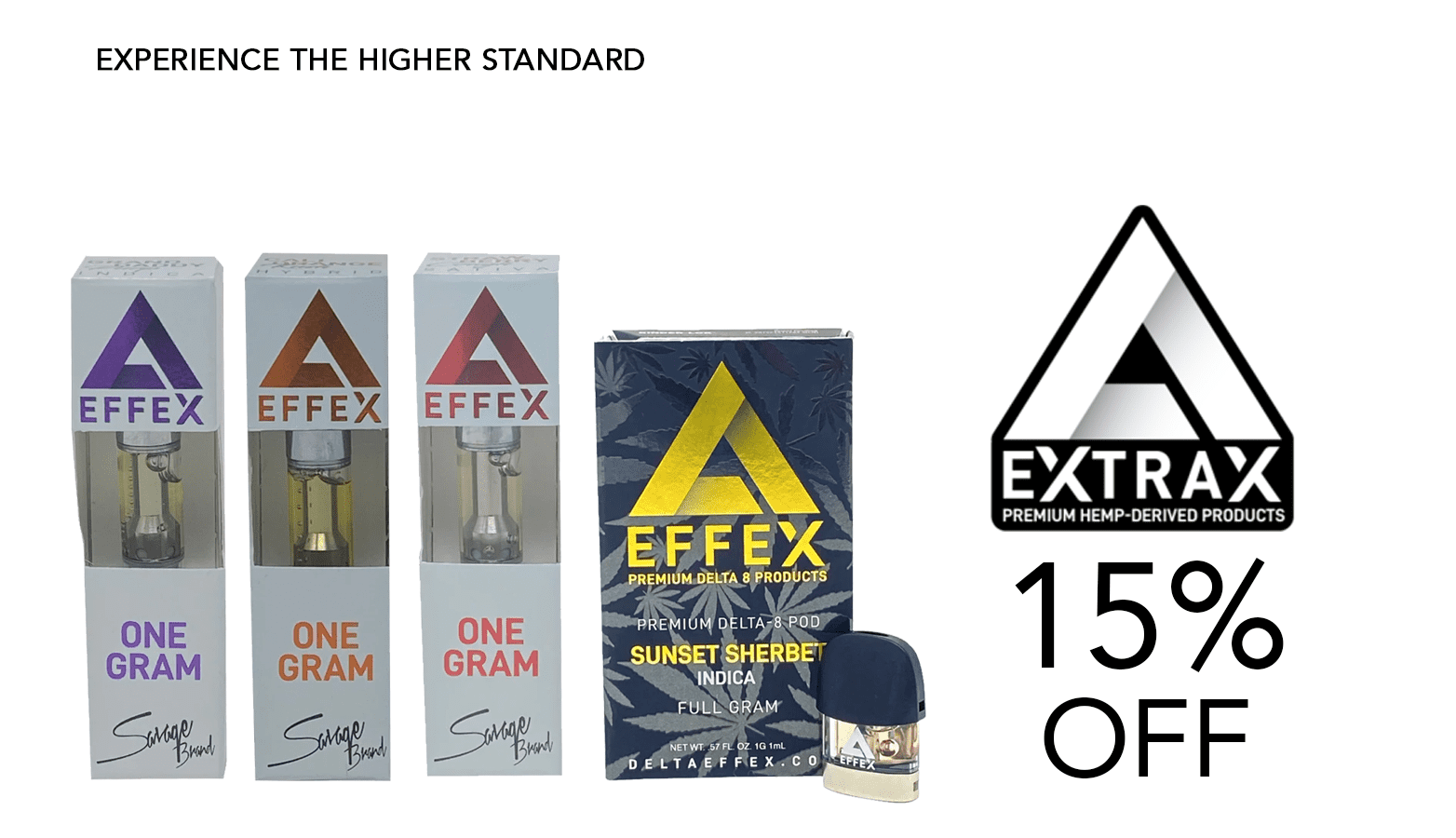 15% OFF for new customers at Delta Extrax! Delta-8, Delta-9, Delta-10 THC products.
In this Vida Optima Vitality Gummies review we got to try out the reliability of the dosing and product overall hands on.
Wildfires, pandemics, & everyday stresses 2020 has been a lot to handle. Can Viobin CBD help our reviewer cope with the chaos each morning may bring?
Looking to try CBD? We tested out the Everyday Optimal CBD Capsules for our anxiety, see how it worked for our reviewer in this Everyday Optimal CBD review.